This post is the first in a new series called Move Anywhere! The goal of the series is to prepare you to start working in a foreign country. Subscribe at the bottom of this post to get notified every time there's a new country is published!
The French have had so many ingenious ideas, I couldn't count them on all limbs even if I were a poulpe ("octopus", in French – look, you're already picking up the language.) The baguette, poodles, romance in general, who hasn't daydreamed about moving to Paris and staying thin despite all that bread and wine?
Today, you can start to make that dream a reality: by starting your journey to a new life in France! Here's how to get paid to live in France.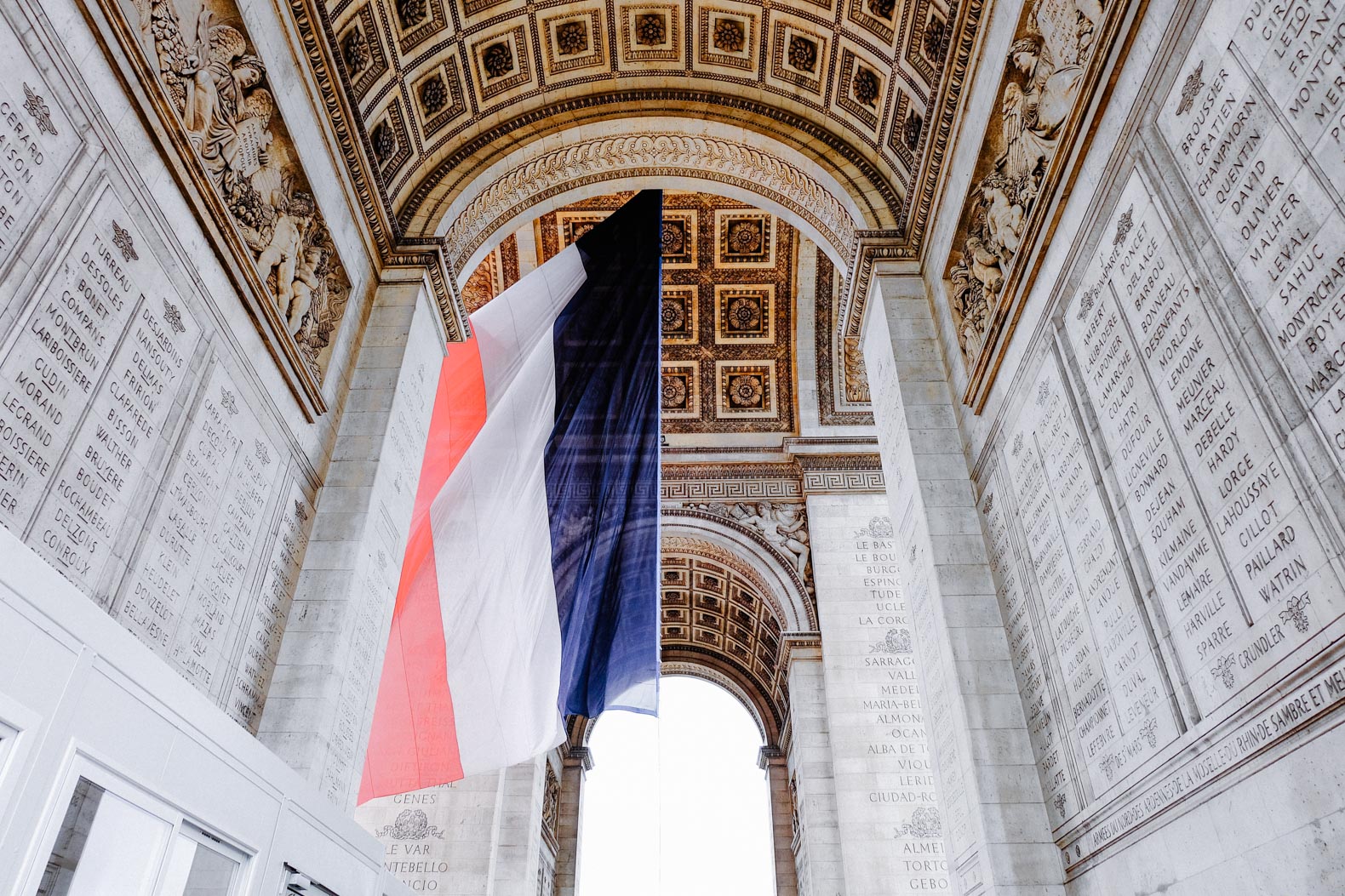 P.S. If you are planning to move to France, I recommend you check out Transferwise . It's a fast and cheap way to send and receive money in different currencies, which you'll find yourself doing a lot during an international move. I use them personally and love their service.
Is it hard to move to France?
France's unemployment rate has been a topic of discussion for a long time. Some people blame France's extremely protective labor laws, which protect employees from being fired unjustly, saying that it makes employers wary of hiring at all. Others blame France's 35-hour work week, or its generous federally-mandated vacation time. Whether these things are really to blame or not, the fact remains: Getting a job as a foreigner in France is not easy.
For one, who doesn't want to move to France? If everyone who loved France (read: everyone) could just pick up and move there, the country's resources would be overloaded and its systems would fail to serve its own citizens. There's a reason they are very selective about who's allowed in, as they want to be especially sure with non-citizens that they will contribute to the economy, rather than becoming a burden. Frankly, the same could be said for just about any country in the world!
Career, family, and quality-of-life reasons to move to France
France takes entrepreneurship seriously. The country's leaders are aware that they have some catching up to do, and provide government funding on city, state, and federal levels for events, accelerators, incubators, and co-working spaces. If you're looking to start a startup, France has $7.4 in startup funding it's just dying to give out.
France leads Europe in its holidays. The average French worker can expect 30 days of paid vacation annually. If you're interested in traveling, here are six weeks per year on the road! Many other Europe countries compete when you add in public holidays (Austria dominates with 38 days combined), but the nice thing about getting vacation days instead of holidays is that you don't have to compete with the rest of Europe for your long weekend escape – you can take your vacation as you please.
The 35-hour work week. This one is being theatened by the current French election, but as we speak, the French are only required to work 35 hours a week. Those extra couple of hours per week could go to your own personal projects or starting your own business – or just enjoying a glass of wine.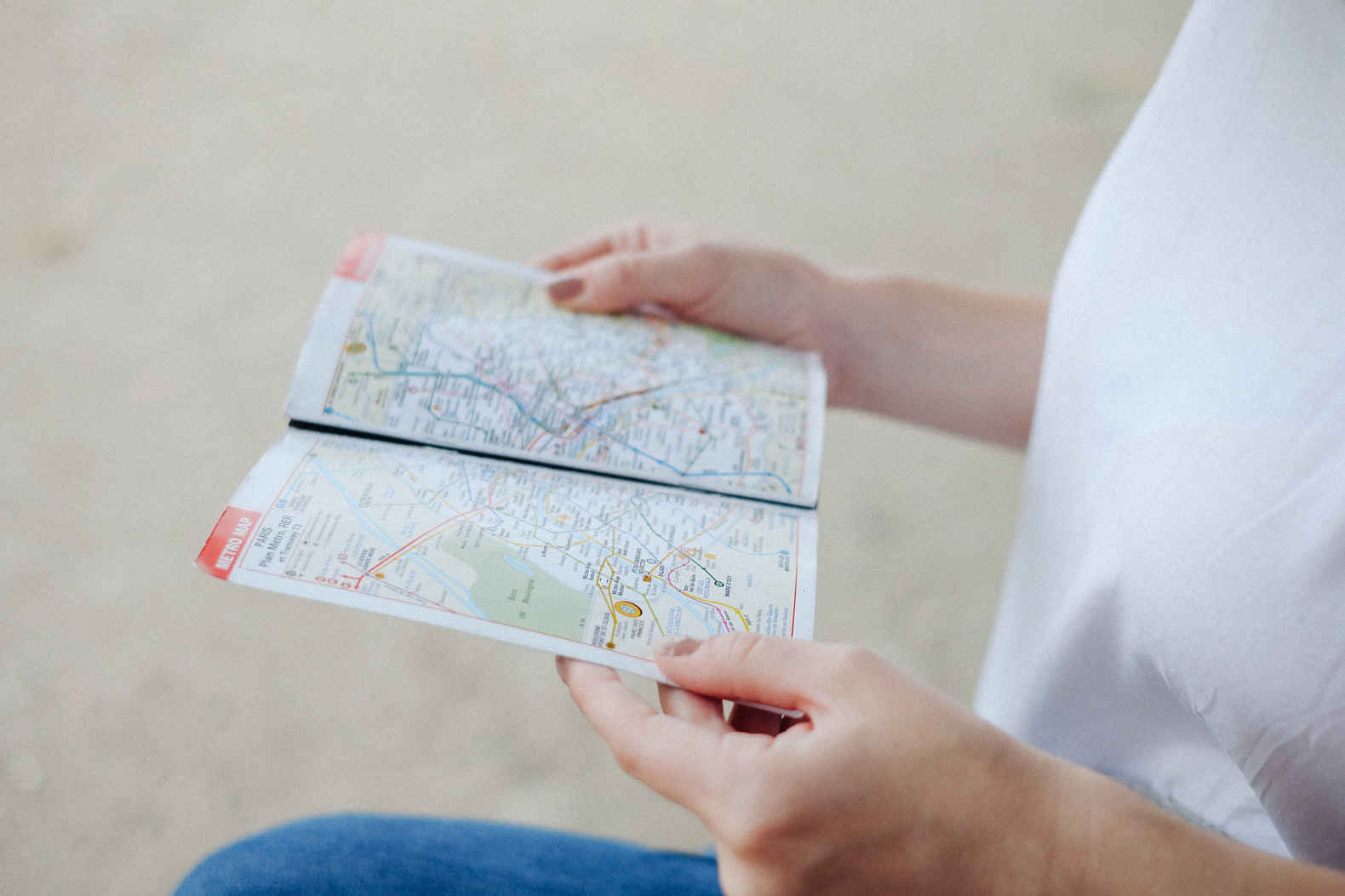 Legal requirements for expats working in France
So, what's the catch? How hard is it really to find a job in France as an aspiring expat? Ignoring the job interview process, let's have a look at the legal requirements from the French government.
The EU Blue card
In case you're not in the know, the EU (somewhat) recently introduced a Blue Card system, very similar to the US' Green Card. The upshot is, there are clear and standardized ways to move to many EU countries as a skilled worker. When it comes to France, the requirements for the EU Blue Card are pretty straightforward.
You need:
A contract valid for at least 12 months
Salary of at least 1.5x the average for the year (53,836.50 EUR as of 2016)
University or specialized college degree, involving at least 3 years of study
…or, 5 years of relevant work experience
The tricky part seems to be that you are required to apply for your work permit from your country of origin, so you can't just pop up in Paris, nab a contract, and call it a done deal. And as I've said before, as someone looking to work in a foreign country, in-person interviewing is your best weapon. So the fact that France insists you apply from your country of origin doesn't work in your favor. The only exception to the rule about applying from your country of origin is if you have the Blue Card in another country – then you can just move to France and you have 1 month to apply for the French Blue Card.
Read more about the requirements for highly qualified workers
The Skills and Talent Visa
The EU Blue Card scheme isn't the only way to secure your spot in the French job market – they also have a very unique visa, called the Carte Compétences & Talents, Skills and Talents Visa. It's described like this:
If you have a project, the three-year, "Skills and Talents" card visa ("Carte Compétences & Talents") allows you to exercise the professional activity of your choice in connection with your project.
You may be granted this card if you are likely to make a significant or lasting contribution, through your skills or talents, to France's economic development or to its intellectual, scientific, cultural, humanitarian or athletic prestige, and directly or indirectly, to that of your own country.
It's quite open-ended, so if you are aspiring to come to France and make a difference for the country, the skills and talents visa might be a great way to get into the country without having to nail a work permit. Reports have been mixed on this visa, whether they are really awarding it widely, or you have to be a very special unique in order to land it. The neat thing about this visa would be that you could work at essentially any job (say, as a barista at a French café) so long as you're still working towards the project that utilizes your 'skills and talents'. Can you spin it?
Now, with these things, the bureaucracy can be just as hard – if not harder – than the interview process itself. Which begs the next question…
Do you need to speak French to work in France?
For some reason, French seems to be one of the most intimidating languages to learn for us anglophones. All those funny sounds and vowels stacked next to each other – how can someone ever hope to communicate with their lips pursed together, allowing only slurred syllables to slip out? In fact, I would say that asking how to get a job in France without speaking French is already counting yourself out before you've gone up to bat!
In any case, to address the question: the short answer is No. The long answer is Yes. As with most countries in Europe, you can probably go the capital and find a sufficiently cosmopolitan atmosphere that will allow you to survive without more than an extremely basic knowledge of the language. But as soon as you start to deal with the government or want to integrate at the office, things get tricky.
Plus, the vast majority of jobs will ask you to speak some French. In this article, a recruiter says that just 2 of 50 jobs she recruited for did not require French. And of course, if your sights are set outside Paris, chances are that the requirement for French will go up from 96% to 99.9%.
That said, don't be discouraged. If you are determined to learn French, it won't take long after you land a French job, and demonstrating that you've already taking serious steps to learn the local language (like enrolling in a community college class or passing the A-level language exams) might be enough to convince that employer that you will be able to fit into the company's culture.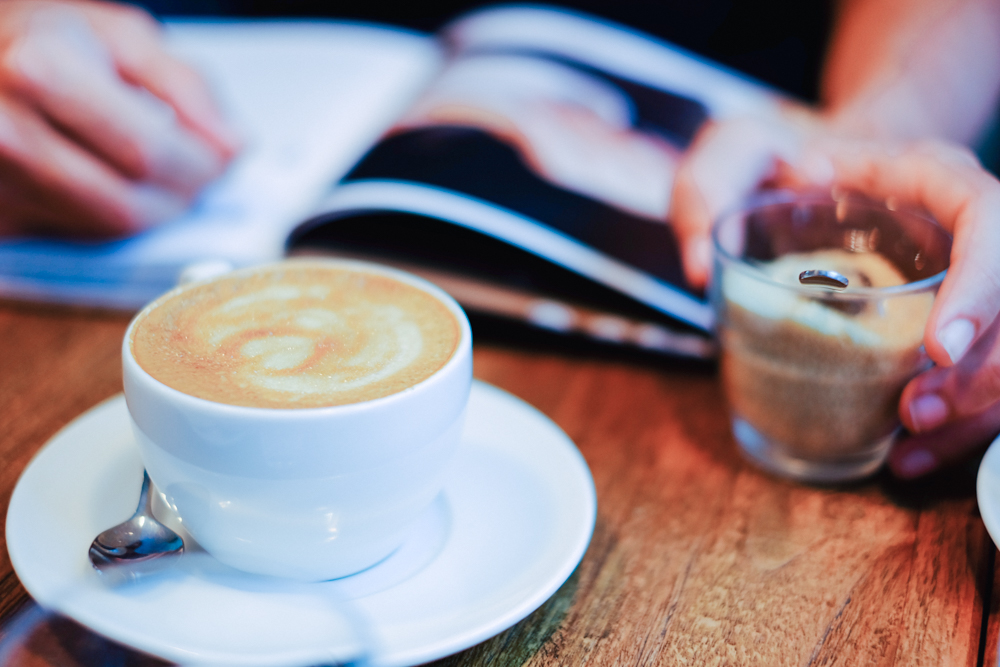 Jobs you can do in France
Work at a startup. While Paris may not yet be one of the major tech hubs of Europe when compared to London or Berlin, there are openings and French companies have been bleeding talent to Silicon Valley for years. You don't have to be a programmer – you can be a project manager, a UI designer, working in sales, or even doing customer support.
Be a lawyer. It requires the ability to speak French, and you have to study French law. But there is a growing demand for foreign lawyers in Paris, so if you love the law and la liberté, you might consider starting down this path!
Do some accounting. In this awesome interactive chart by the BBC, you can see France's most in-demand jobs for migrants. They include: Mechanican engineers, IT engineers & analysts, electronics engineers, aaaaand…accountants. Hey, at least the numbers are in English 😉
Prepare your CV for the French job market
There are a couple of ways that France stands out in what it expects to see on your CV. When you're brushing up yours for those French job applications, be sure to make a few revisions:
Don't leave out your education, even if it's been a while.
Include your language skills – but don't lie about them.
Keep it short – one page for junior roles, two pages if you're fancy.
Make it clear that you need to be imported, or you might be wasting the reviewer's time.
Provide your CV in the language of the job ad: that means getting some professional help translating it if you're going for one in French!
Where to search for jobs in France
There are the big name job websites, which you will find in France. Besides simply looking at job websites, you might want to consider targeting a specific company and sending them a cold email (after checking the careers page on their website, of course). If you're just looking to discover what the possibilities are in France, try out some of these websites:
What's next?
Let's say you land a job and get your work visa approved – what's next in your journey to become a full-fledge resident of France? For the nitty and gritter details, from finding a flat to joining the national health care system, I found this article on moving to France very thorough. As with any country, getting a job and a work permit in France is only the tip of the iceberg!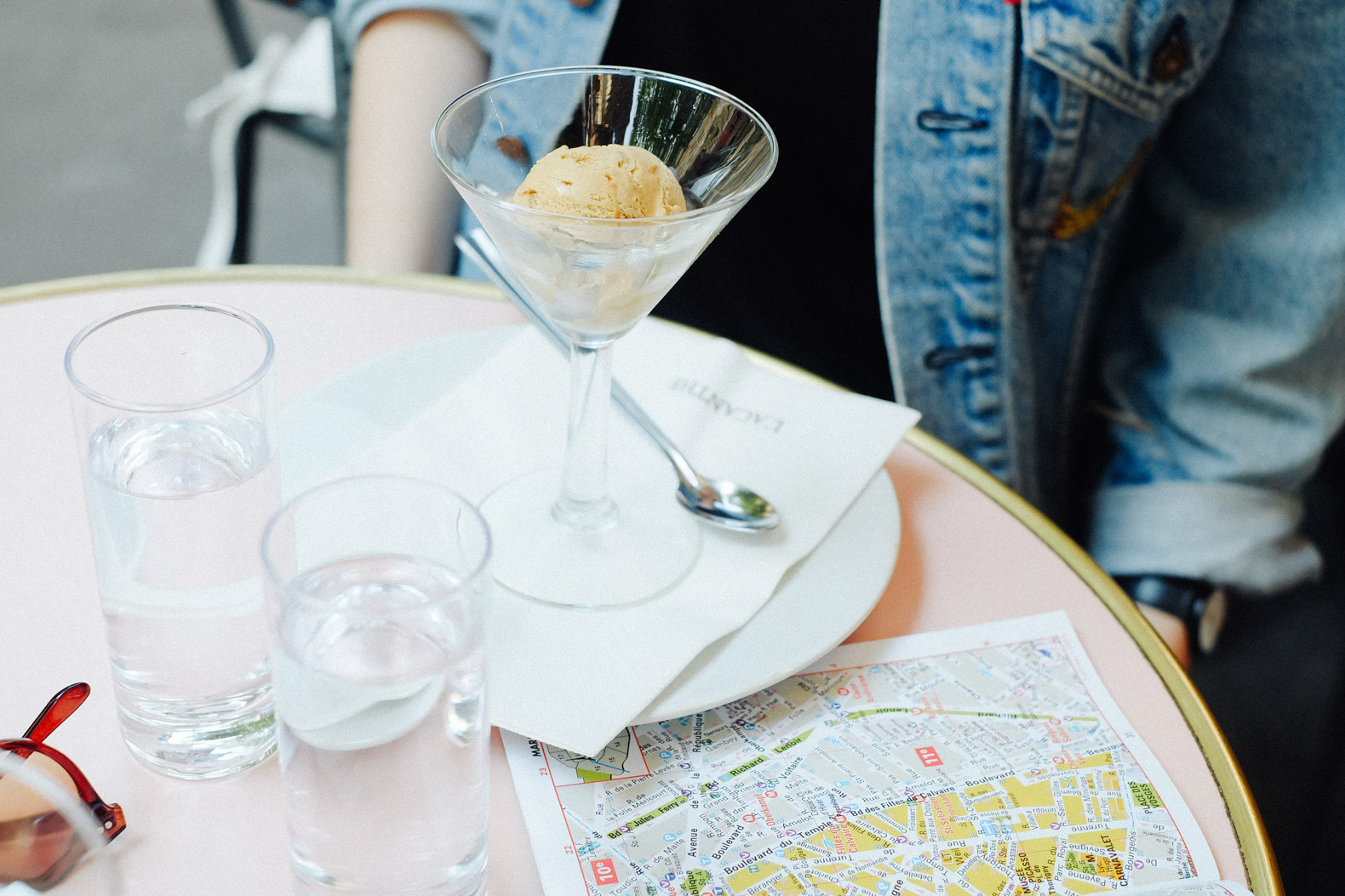 Would you move to France if you had a job waiting for you?
Why or why not? If not, which country would you pick instead? Let me know if the comments and I will try to feature it in the next Move Anywhere post! ❤️