I'm not even sure what I was expecting, but Brazil was different. Of course my expectations were immediately shattered when I realized that São Paulo has over 12 million inhabitants, dwarfing my adopted home of Berlin four-fold. It's the twelvth largest city in the world, and commonly referred to as the New York City of South America. Brazil itself is the world's fifth largest country in terms of both area and population.
Needless to say, there is a lot going on in Brazil, and some of these differences are probably impossible to anticipate. Some are strange, some are delightful, but they were all a surprise to me!
Tell me at the end of this post which of these you already knew 😏
Nobody is worried about Zika virus
If you're a cable news addict like I am (it's our only English channel, okay?!), you probably remember the months of news about the Zika virus outbreak in Brazil. To this day, expectant mothers are advised not go to to Brazil for fear of getting infected.
The Brazilians, however, are basically unconcerned.
Whoever I talked to about it essentially dismissed it, given how incredibly rare it is for this to happen. It's also rare that anyone living or traveling through a big city comes in contact with the virus. They all seem to agree that it was blown way out of proportion.
Obviously I'm not saying that you should go to Brazil if you're an expectant mother, but be aware that people in Brazil are living their lives with next to zero concern for Zika.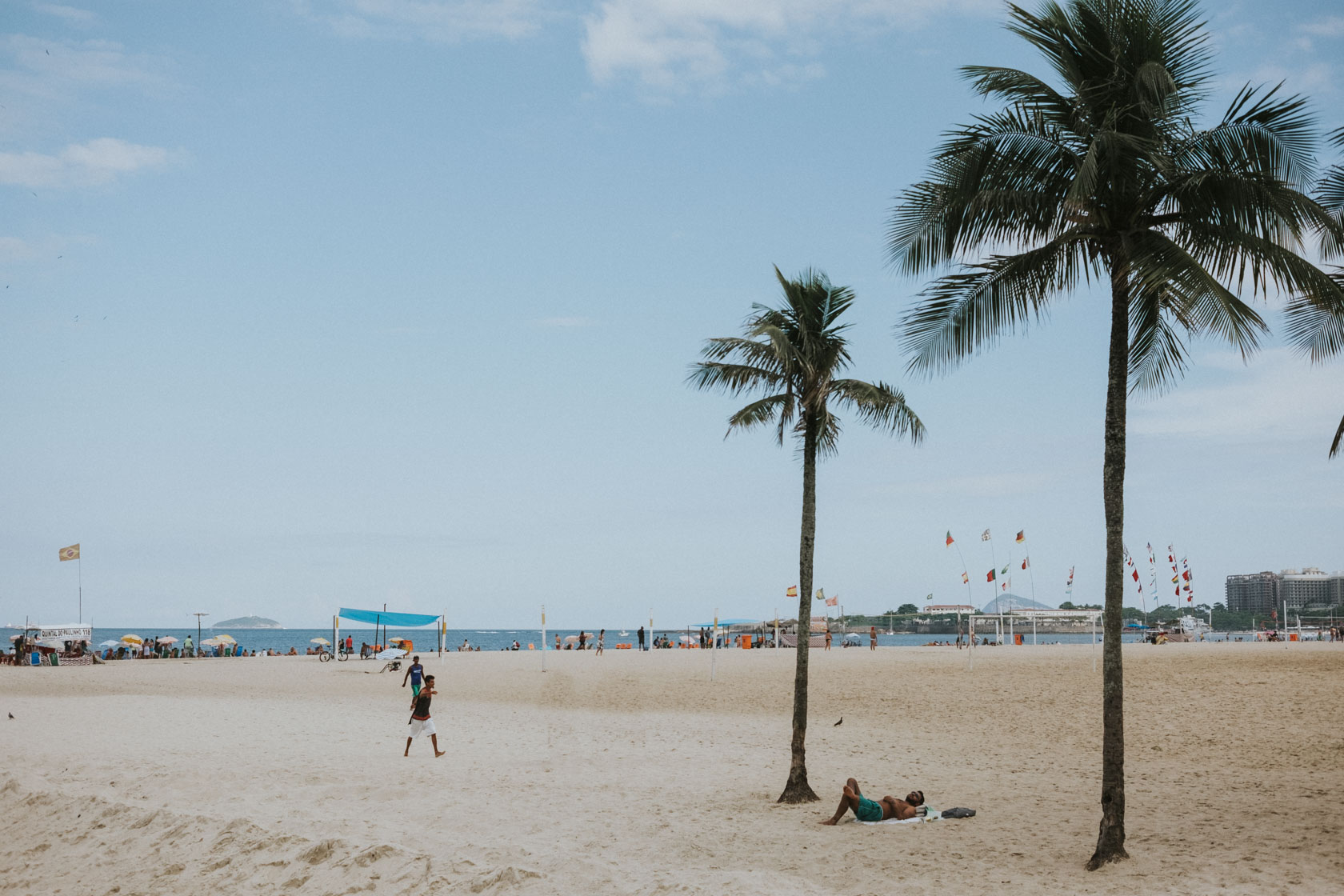 …also there are no mosquitos
One of the ways I prepared to go to Brazil was by getting a shot for yellow fever, stocking up on high-deet bug spray, and packing exclusively long sleeves and pants.
Boy did I make a mistake. The reality was that I didn't come in contact with a single mosquito, and instead I spent my time sweating. Do yourself a favor: when you come to Brazil, dress like the locals do:
Sandals. Sunglasses. And a thong bikini. No joke!
"Brazil is where the city meets the sea."
Tweet this
One does not simply order a caipirinha
You may already know that the caipirinha is the national drink of Brazil, which combines sugar, muddled limes, and a Brazilian rum known as cachaça. Naturally, I thought I could just order these and blend in with everyone else.
Oh now naive I was – thinking that you can just order a caipirinha and expect that to be sufficient information for the bartender to prepare something for you! In reality, the Brazilians are not purists about the caipirinha. You have bajillions of tropical fruits to choose from. Kiwi, strawberry, and passionfruit are common choices, but you can get many other amazing fresh fruits crushed into your Caipi.
You can also add shots of alcohol. For a Russian twist, try a Caipiroska, which includes vodka. Or, you can get my personal favorite, a Sakerinha also called Caipisake, which substitutes the national liquor of cachaça with Japanese sake.
You have to hail the bus
Imagine waiting at the bus stop for a long time, and then seeing the exact bus you need just SPEEDING past the bus stop. Your jaw hangs open. You check the bus schedule again. You check with your travel partner over whether you just halucinated the bus number. You look around at other people, wondering, "Did that really just happen?"
Yeah, that was us trying to get a ride to Cristo Redentor in Rio.
Eventually, after observing other passengers, we realized that you actually have to hold out your arm to signal to the bus driver that you want them to stop and pick you up.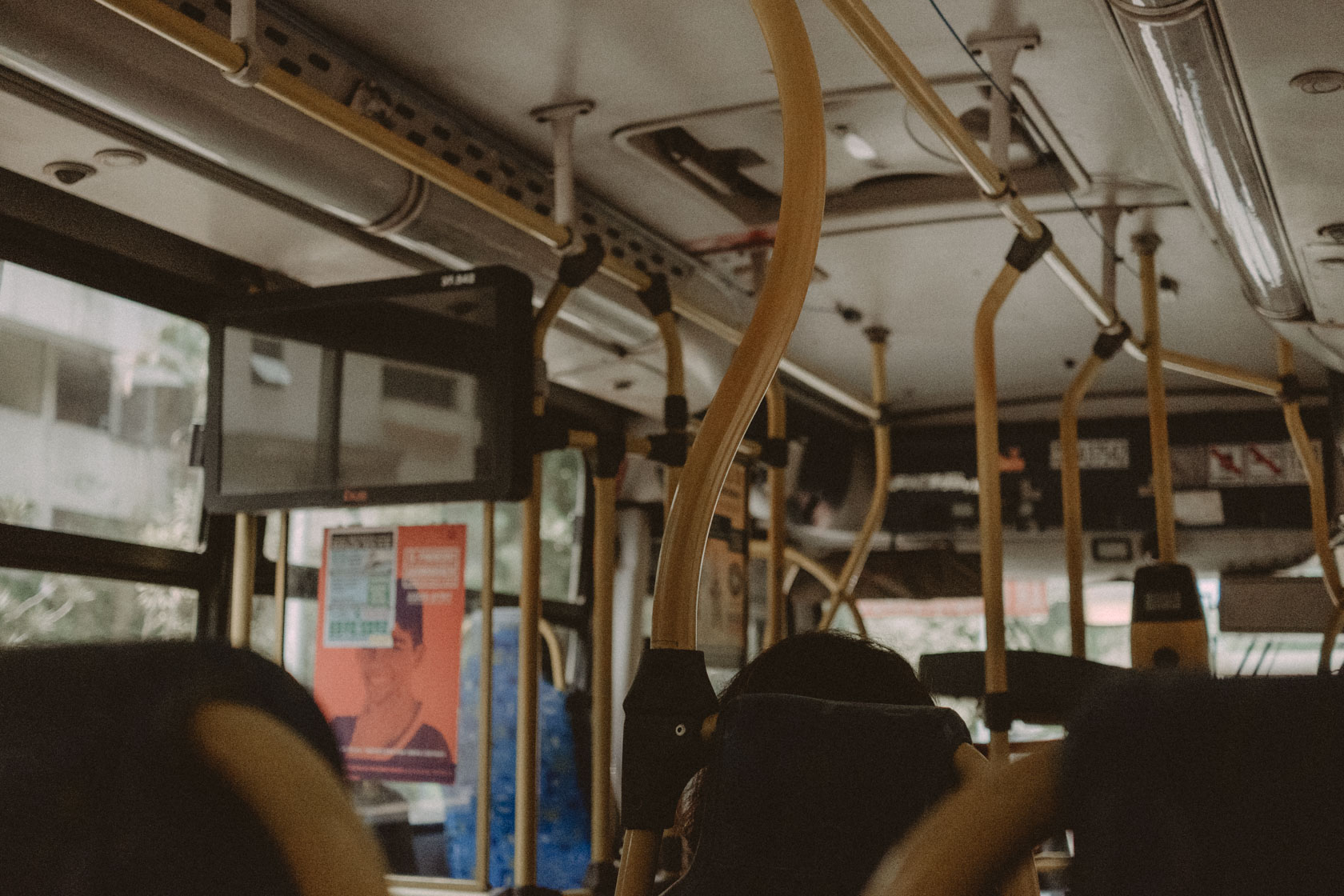 Otherwise, they just keep going.
I mean, I guess it's efficient? But utterly bewildering to any foreigner trying to take the bus! I talked to a colleague about this and he told me, "Until I left Brazil, I thought it was like this everywhere!" No, my friend 😄 Although every so often, the Berlin bus driver does take a page out of the Brazilian book if you ask me…
Bonus fact: Busses in Rio have the most incredible air conditioning, if you need some relief from the humidity, don't hesitate to hail a bus! It's like entering a different climate 😅
The extensive craft beer culture
Like most countries, Brazil has an undelicious national beer, which you could call the equivalent of America's Budweiser. But you don't have to look far to find shops filled with craft beer, and tons of bars and pubs stock craft beer as well. Coming from Germany where "ein Bier" is enough to get something generic from the bartender, I was surprised that craft beer was so prevalent in Brazil.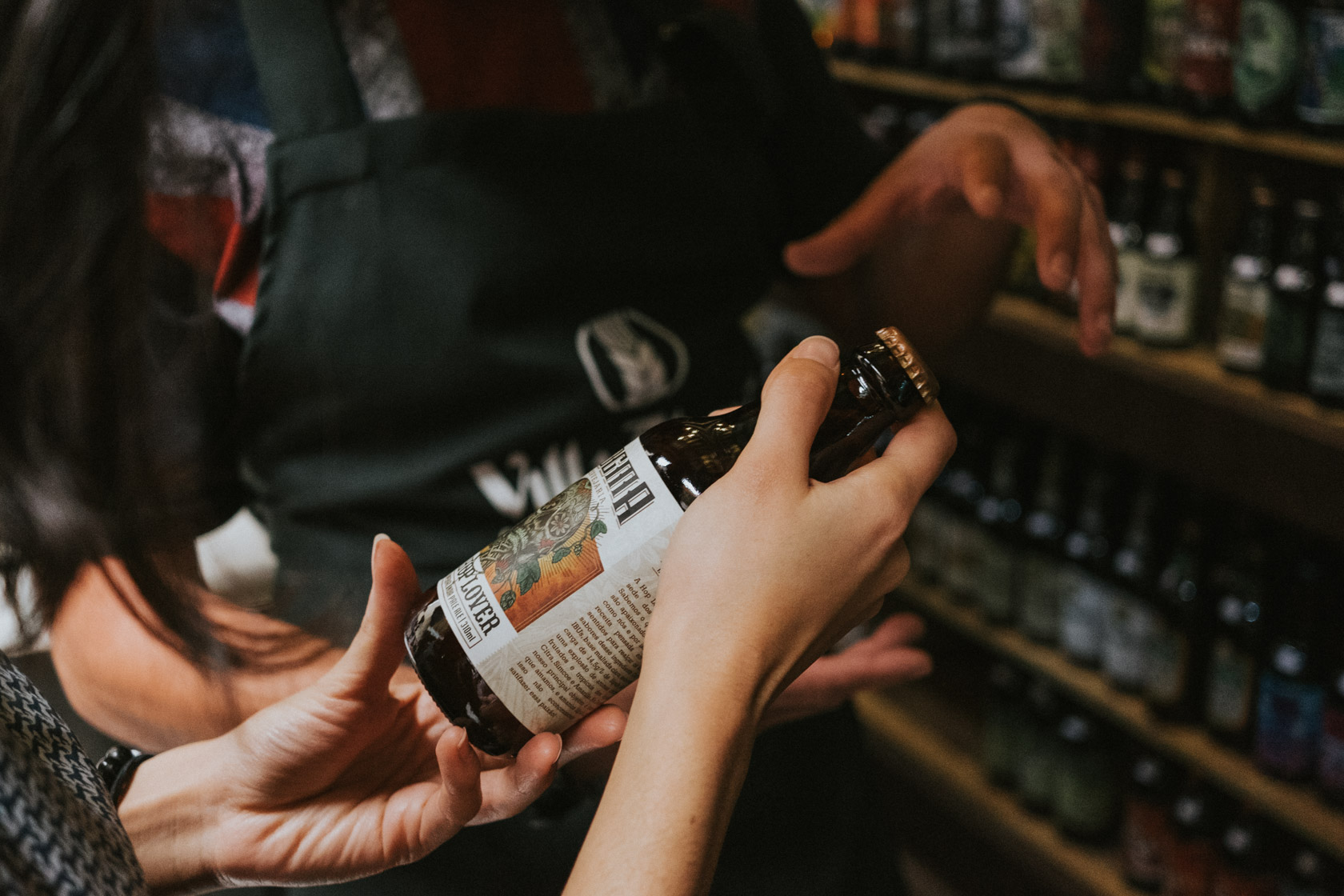 Another fun fact: in Brazil it's common to get a 0.66L beer to split with a friend. The restaurant will bring you out some adorable tiny cups for sharing purposes.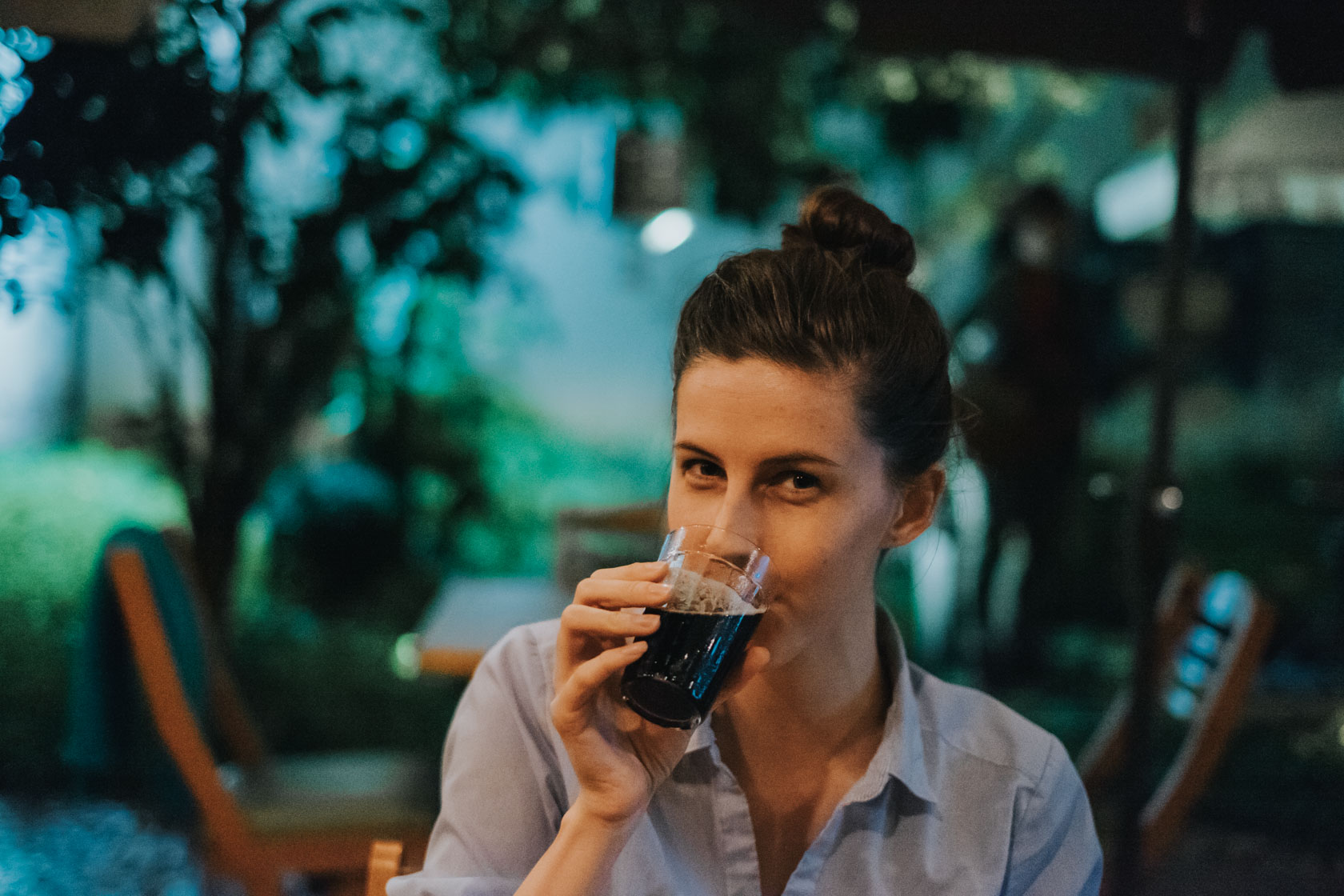 The ubiquity of Uber
Using Uber in Brazil is incredibly cheap. It's always cheaper than a taxi, and can even be cheaper than taking public transit. Most people will also tell you that it's safer than getting in a taxi, as you're more likely to get ripped off in a taxi. I also read once on the internet about people getting robbed inside taxis, but no one from Brazil confirmed that story so let's hope it's the paranoid internet 😅
I actually liked São Paulo
So many guides to Brazil will tell you to skip out on São Paulo, that it's just a concrete jungle without character, and that your time is better spent in Rio. I'm not sure if it's because I actually had a decent amount of time to spent in São Paulo (over a week), but the city really grew on me in that time.
It's definitely rough around the edges. I saw people get arrested by the police. And I can't remember the last time I was actively trying to make my valuables difficult to access 🙈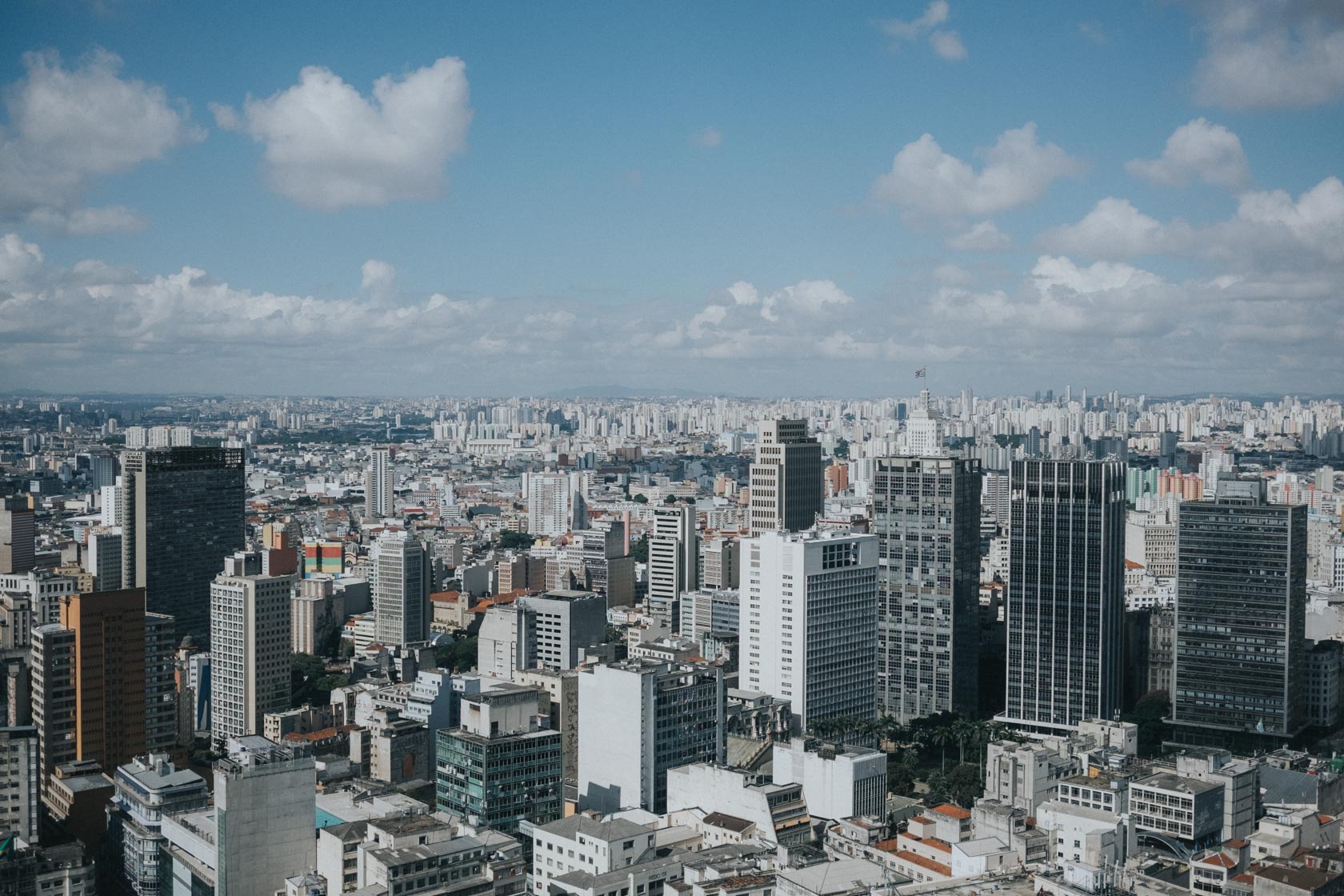 But São Paulo has a lot going for it too: one of the most amazing food scenes I've encountered in the entire world, a gorgeous central park, craft beer scene, nightlife, street art. If you look in the right places, you'll find colorful avenues lined with banana trees. You can buy fresh coconut water from a stand on the side of the road. While you have to be cautious on where you go, I walked something like 10 kilometers around the city on my own in an afternoon and felt perfectly safe.
Don't miss São Paulo when you visit Brazil, but wait for my follow-up guide on the places you want to visit! 😉
How much Brazilians love street art
Here in Germany, it's hard to find a building that isn't riddled with graffiti. But Brazil takes that to the next level, with gorgeous and elaborate street art. Especially in São Paulo, there are a bunch of places where you can see world famous street art. One of the city's most famous artists is called Kobra – he has pieces all over town, which you'll stumble upon without even trying.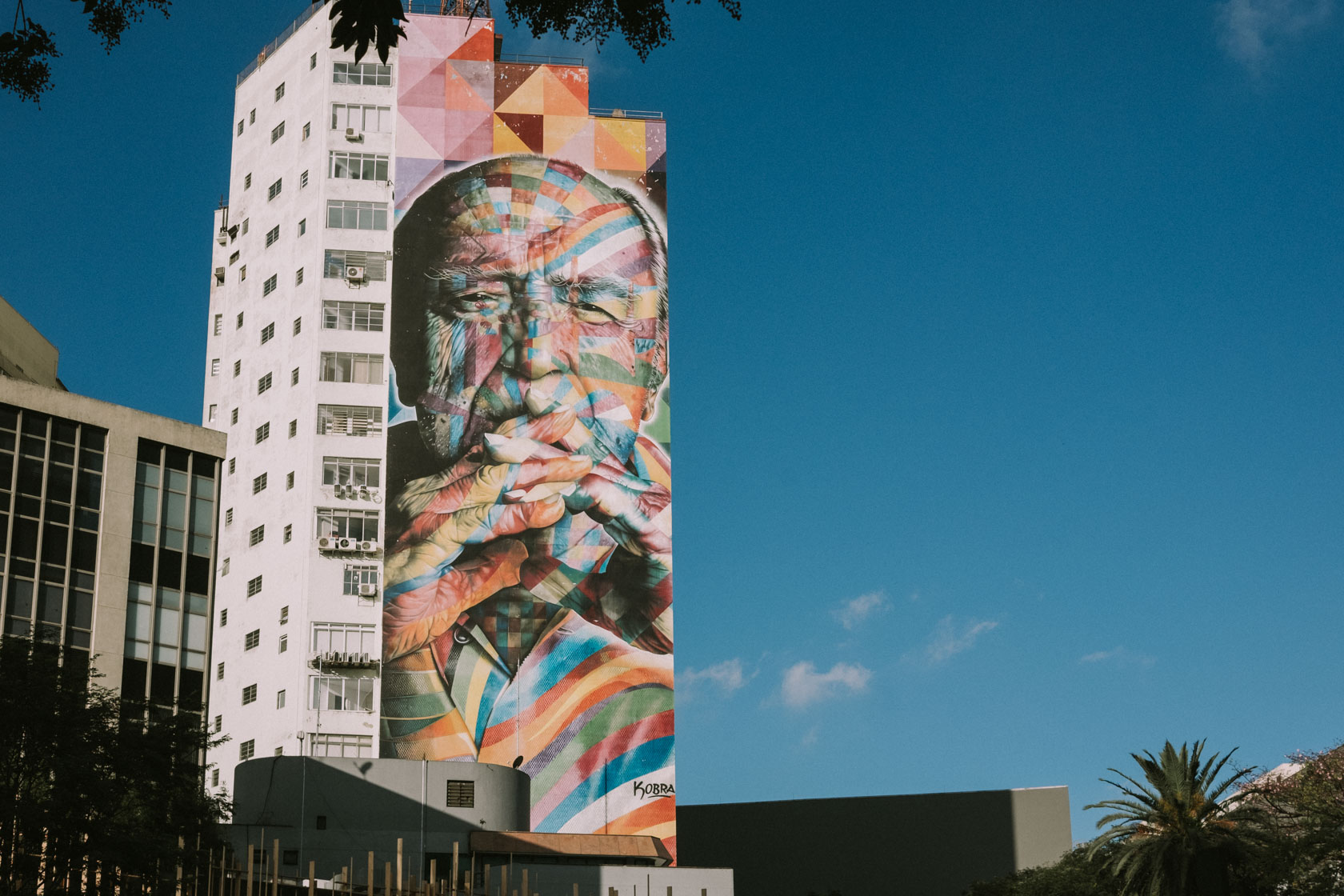 Above: Work by Kobra on Paulista Ave. Below: Batman Alley, a narrow street filled with street art by famous artists.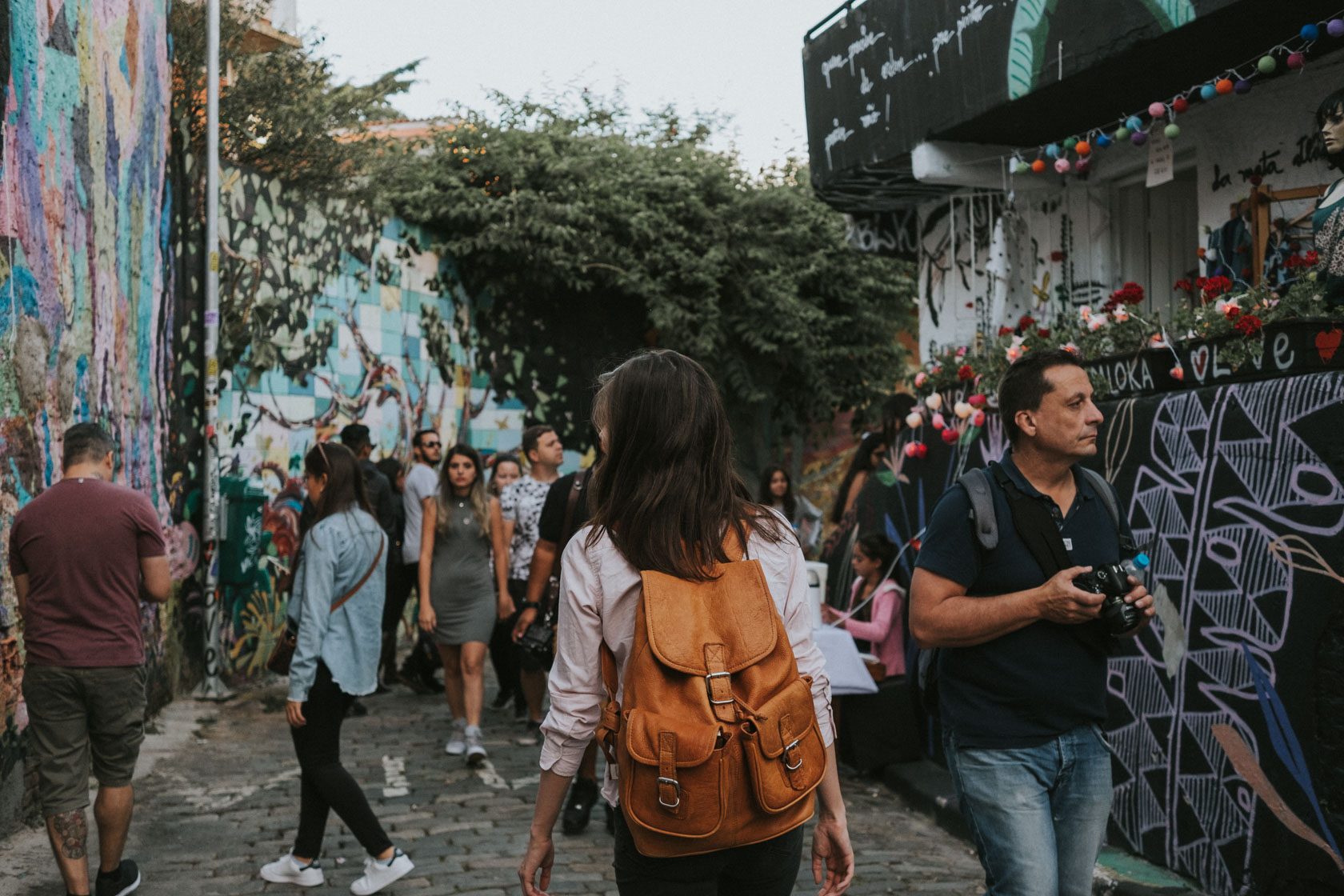 "Brazil, an intense dream. A vivid ray of love and hope descends to earth."
— Osório Duque-Estrada
Tweet this
Getting a visa is complicated
Brazil is the first country I've visited where I had to actually apply for a visa in order to be able to enter its borders. As an American, I can normally surf with my passport into almost anywhere. The process of getting the visa was nothing short of painful.
Brazilian bureaucracy is like bureaucracy just about anywhere else: painful and inefficient. It took me something like five trips to the Brazilian Embassy in Berlin to actually receive my visa. First they told me I was applying for the wrong visa, then they told me I needed to get my invitation letter notorized, then they told me it has to contain very specific sentences in Portuguese which I couldn't possibly check for!
Luckily, getting a visa from within a major city in Europe is actually easier than in the US. From what I've read, you have to mail your passport to your closest embassy in the states, which could be Los Angeles or NYC or other locations, and then wait several weeks. In Berlin, once they accepted my documents, the turnover was only a couple days.
Still – it again gives me an appreciation for the Schengen agreement!
The diverse immigrant population
You can have three guesses: where do you think the largest population of Japanese immigrants is outside of Japan? What about the largest Italian population? Or Arab population? Would you be surprised to know that they are all actually in São Paulo?!
Yeah, me too!
In fact, 60% of the people who live in São Paulo are at least partially of Italian descent. Almost 10% have German heritage. It's impossible to escape the international influence on this city, which becomes clear when you see ethnic neighborhoods like Liberdade. Liberdade is the world's largest Japantown, its also home to a number of Chinese and Korean immigrants.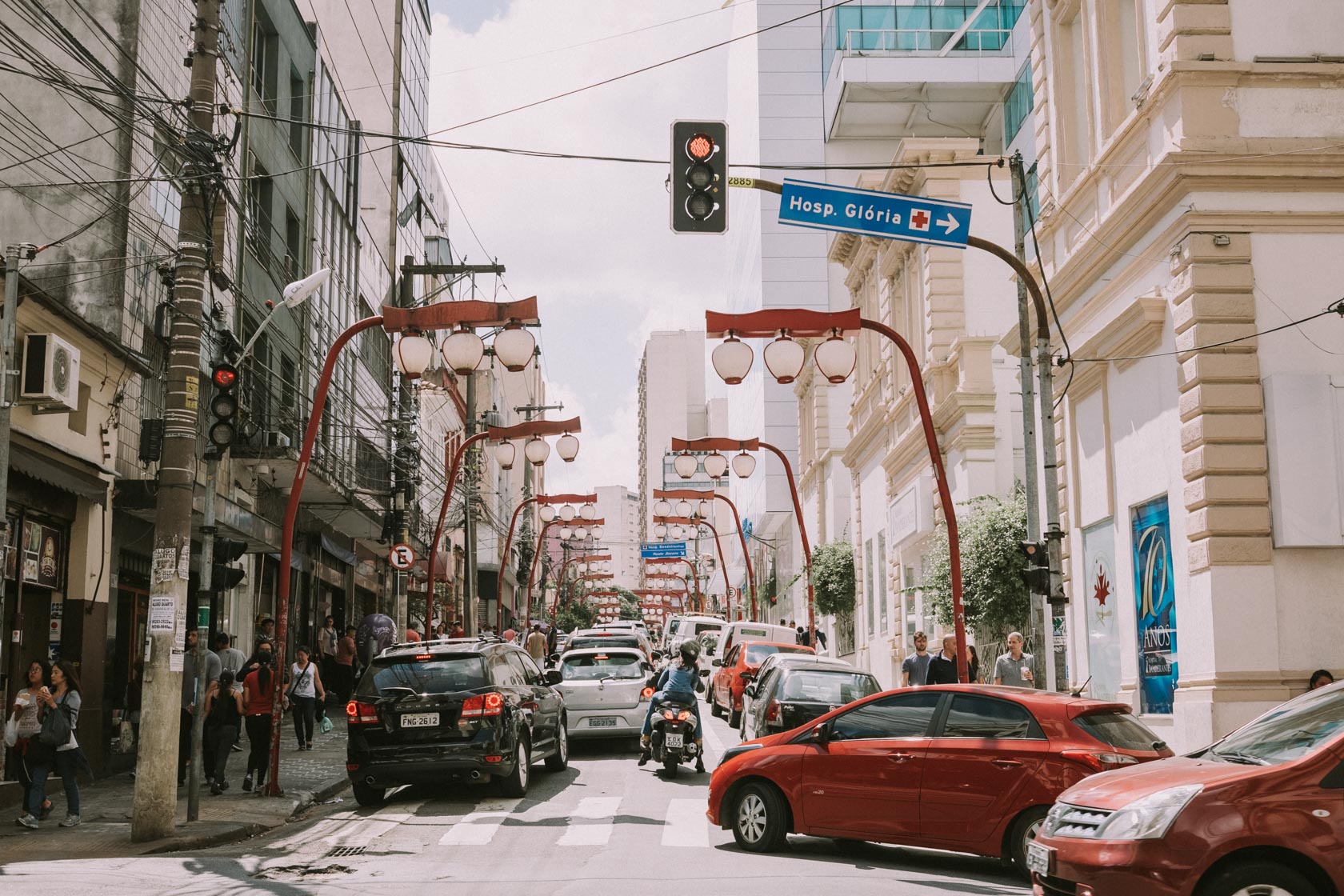 This is the world's largest Japantown, Liberdade, located in São Paulo.
I'm also of the opinion that the huge immigrant population is part of the reason why the food is so amazing here! With little to no effort, you can stumble into a restaurants serving food from all over the globe.
"The most beautiful thing about Brazil...is the diversity of its people."
— Gisele Bundchen
Tweet this
How little English is spoken
If you're planning to come to Brazil without a word of Portuguese, good luck! It can be very hard to communicate in Brazil. While a lot of educated people do speak English, the average person on the street has taken very little English and certainly doesn't have a daily use for it. Plus, depending on where you are, people may not have a whole lot of contact with foreign tourists.

Luckily I had a lot of help from my colleagues when I was in Brazil, but learning a few common sentences in Portuguese would have gone a long way before arriving on the ground. By the end of the trip I could order beer pretty confidently 😏
What real humidity feels like
A literal quote from my coworker, "I can't put things in my pockets, or they get wet."
If you remember my little mistake from earlier, where I was afraid of mosquitos and brought mostly pants and long sleeves, you might get where I'm going with this. 😭 It wasn't just my pockets that were wet. I was wet from head to toe, 24/7. Needless to say, I have a new "appreciation" for tropical climates!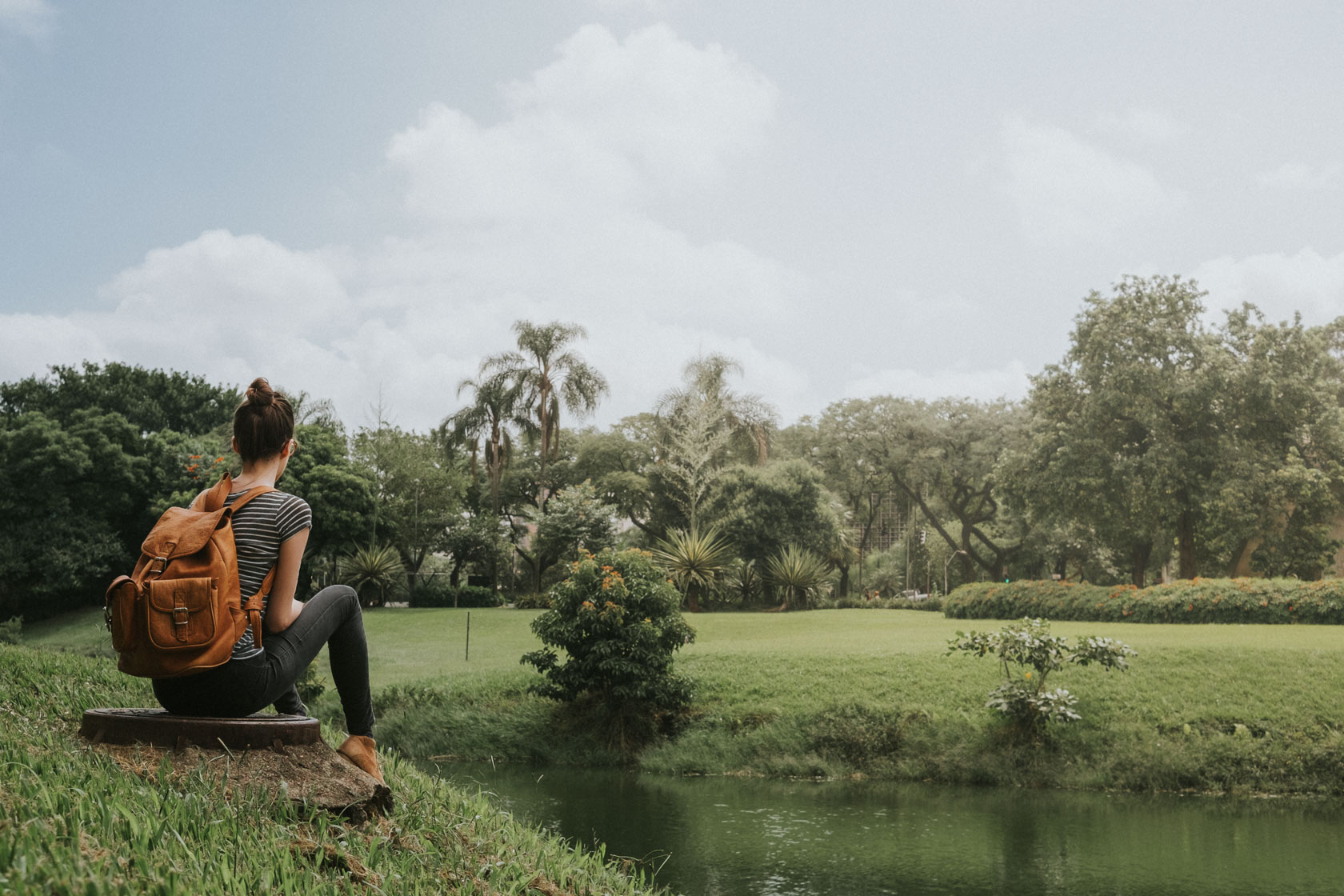 I only brought two short-sleeved shirts for two weeks in Brazil #fail
Brazilians are VERY physical
Gay or Brazilian? Or both? It's almost impossible to tell! The Brazilians are extremely comfortable with getting physical, and to an outsider (and especially a personal-space-loving American) it looks positively invasive. Brazilians will greet you with a kiss on the cheek for your very first meeting, to say goodbye, and any other opportunity you will give them!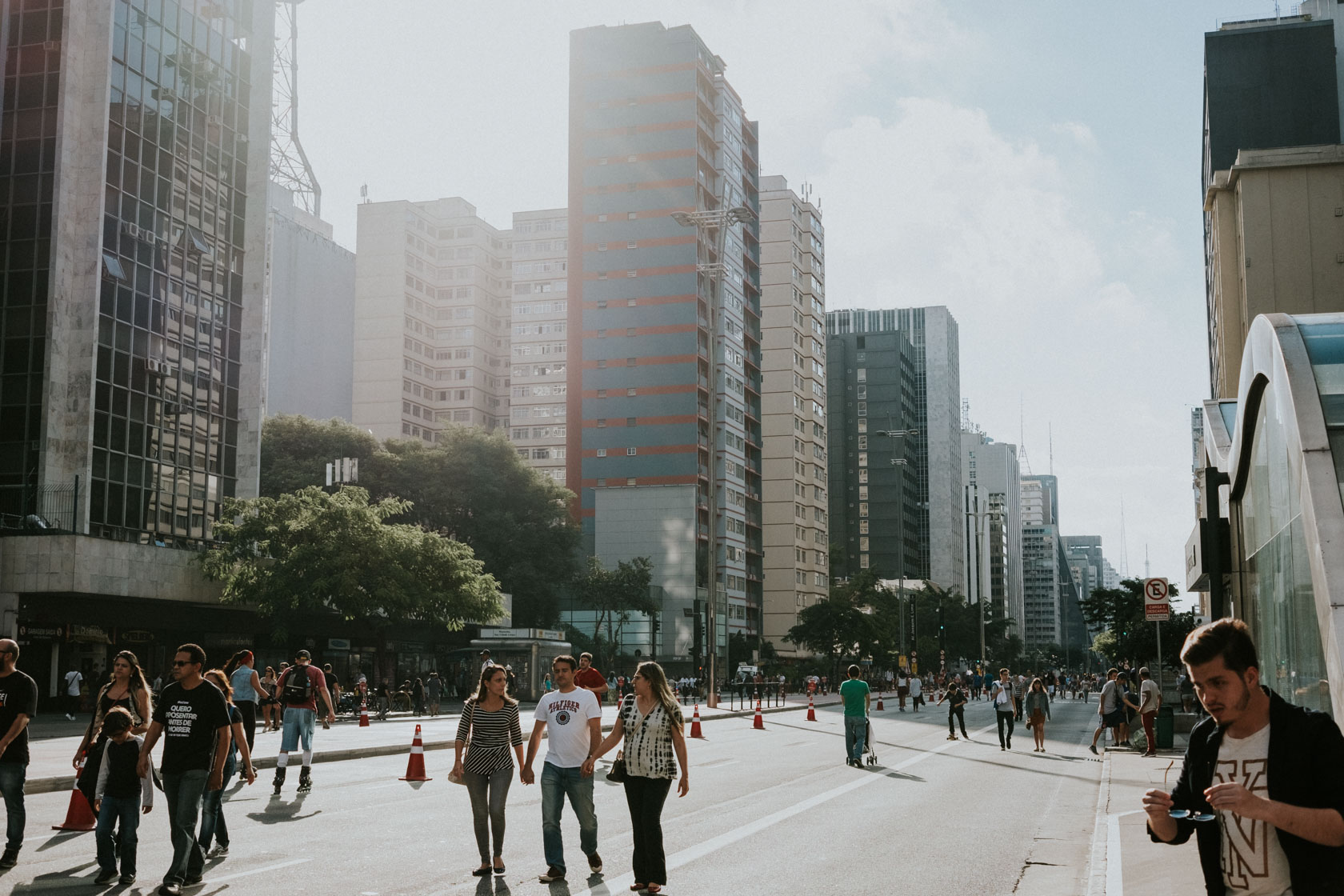 What's the country that surprised you the most when you visited it?
Share in the comments, I'd love to hear about the most unpredictable place you've visited!
Pin this post for later!