It might seem odd, but even my co-workers who have the exact same number of vacation days as I do still ask me, "How on earth do you travel so much?" The truth is that I don't travel nearly as much as many people you see in the Blogosphere who are living on the road (even if my instagram seems like I'm constantly generating new pictures).
Nonetheless, with the constraints of a "real job", I can still see a lot of the world by being strategic about my time and money. Last year I went to 9 countries while working full time. You don't have to be a full-time backpacker to see several countries every year, or even just to travel regularly.
It sounds kind of silly, but I've found that just prioritizing travel can make a big difference in how much you really get out there. Here are some ideas how you can travel more without a radical change in lifestyle!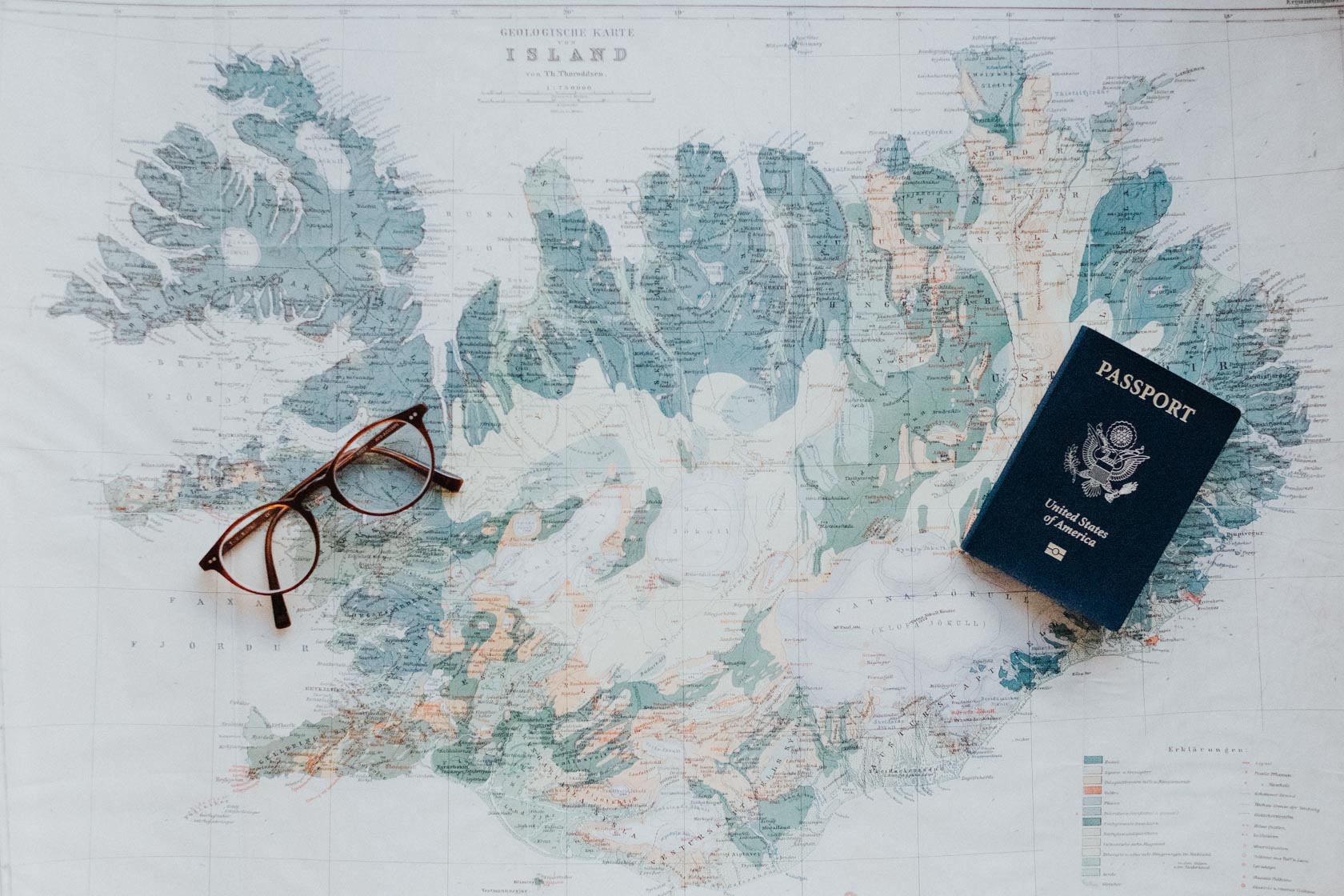 1. Travel in the off season
Afford more trips
In some locations, the cost of hotels and accomodation can double during the busiest months. It's hard to imagine that a trip can cost nearly 50% of its high season price if you just wait a few months! And in a lot of warmer places, like Italy or Croatia, the early Autumn has more enjoyable weather and just as much sunshine.
Easier to get time off of work
Depending on where you work, the office can convert into a wasteland in midsummer, making it an outright competition to request vacation first in your team. Traveling in the off-season means fewer coworkers are likely to be out at the same time as you, making it easy for your boss to approve the request.
Ideas for where to travel off season
Off season travel can have its pros and cons – there are fewer crowds and hotels are cheaper, but you're not always guaranteed to have the sunny skies and warm weather that you're looking for. That's why I think off-season travel makes a lot of sense for some destinations and not others.
Barcelona – February – A fraction of the tourists, warm enough for just a jumper, and the start of Spring!
Florence – September – Still warm and sunny, and still packed with visitors, but nothing like it is in July!
Budapest – November – Given that Hungary is fairly south, it's a lovely place to hold on to Autumn (plus, a budget destination year round).
"Better to see something once than to hear about it a thousand times."
— Asian proverb
Tweet this
2. Stop spending your money on stuff
How hard is it not to buy stuff?! I am struggling with this all the time, especially as my definition of "expensive" changes after every grownup purchase. For example, after going to Iceland where dinner routinely costs $50 per person, it was oh-too-easy to buy myself a handbag costing "two dinners".
I just have to hope I never start seeing the world in "how many yachts is this" or I'm bound for deep trouble.
Exercising restraint is super difficult, but possibly the most certain way to ensure that you're actually going to have the money you need to travel when the season comes around or a great flight deal lands in your lap!
"Travel is the only thing you buy that makes you richer."
Tweet this
Minimalism – it's so hot right now
Some people swear by it – the first step is to throw away one thing every day. You could also just call it "Spring Cleaning Extreme Edition". Whatever gets you motivated to pursue a more minimal lifestyle, just remember that the less you have, the less you're tied to where you are 😉
Try calculating how much money you'd save if you'd bought less
Which purchasing habit could you kick to travel more?
Try calculating how many short trips you could take if you just gave it up for one year. For example, last year I spent at least $3,000 on lenses – can you even fathom how much I could've traveled for that kind of cash?! That's easily 6 luxury weekenders, depending on the destination. 😱
The only thing I don't want to ask myself is how much I could travel if I kicked my wine habit… 🍷 ✨
"Fill your life with adventures, not things."
Tweet this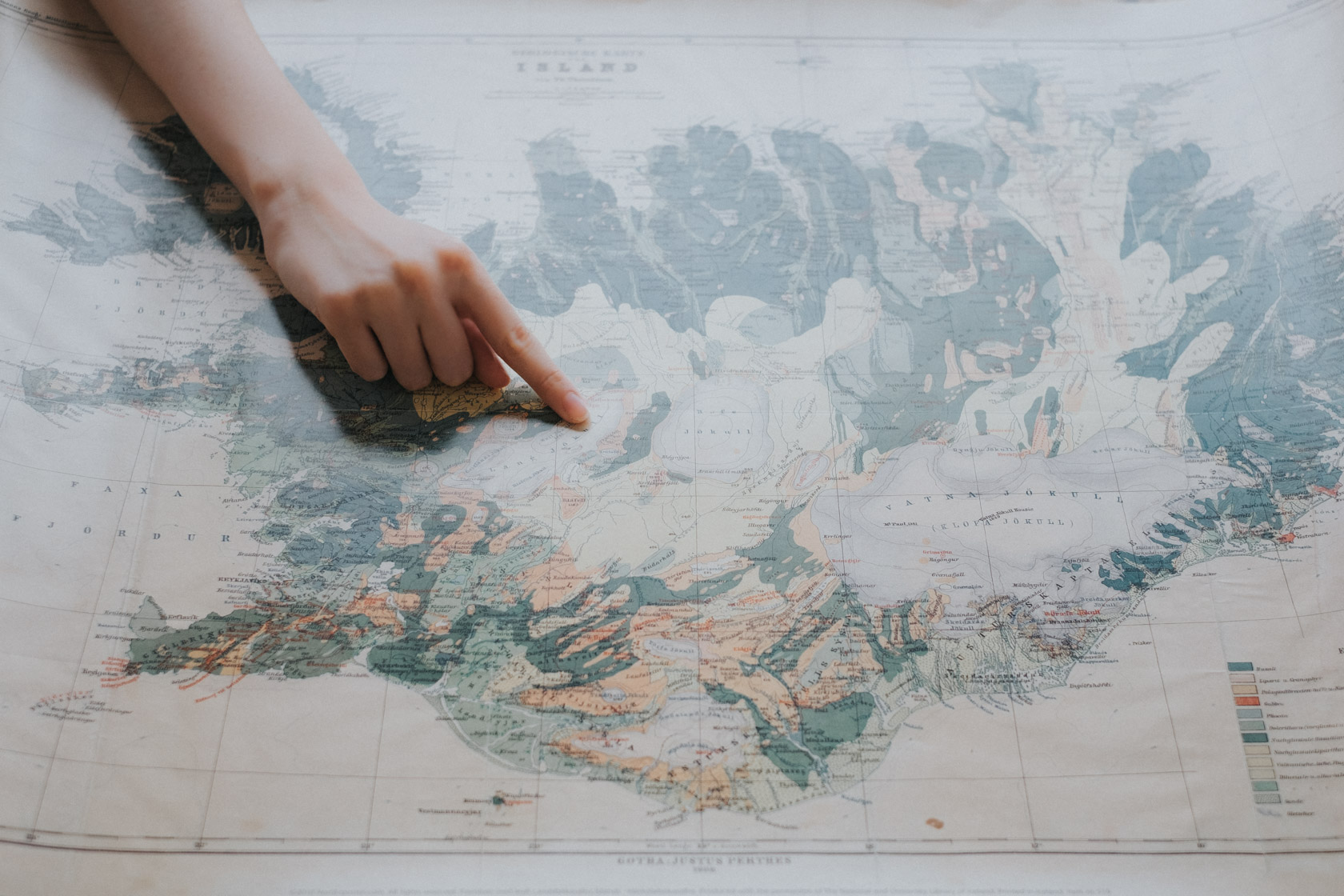 3. Take more weekend trips
Don't limit yourself to a few big trips per year
When you have a limited budget of vacation days, it's easy to think that the only kind of travel that makes sense is a single long break. But I'm here to challenge that idea – a single vacation in a whole year is a recipe for burnout, and in any case, you're here to get inspired to travel more often anyways, amirite?
You can always go back!
It's tempting to think that you just can't visit certain places without staying for a super long time. I think it's important to focus your time in a new country and not stress about seeing every corner – you can always return! If you want to travel more often, shorter trips are key!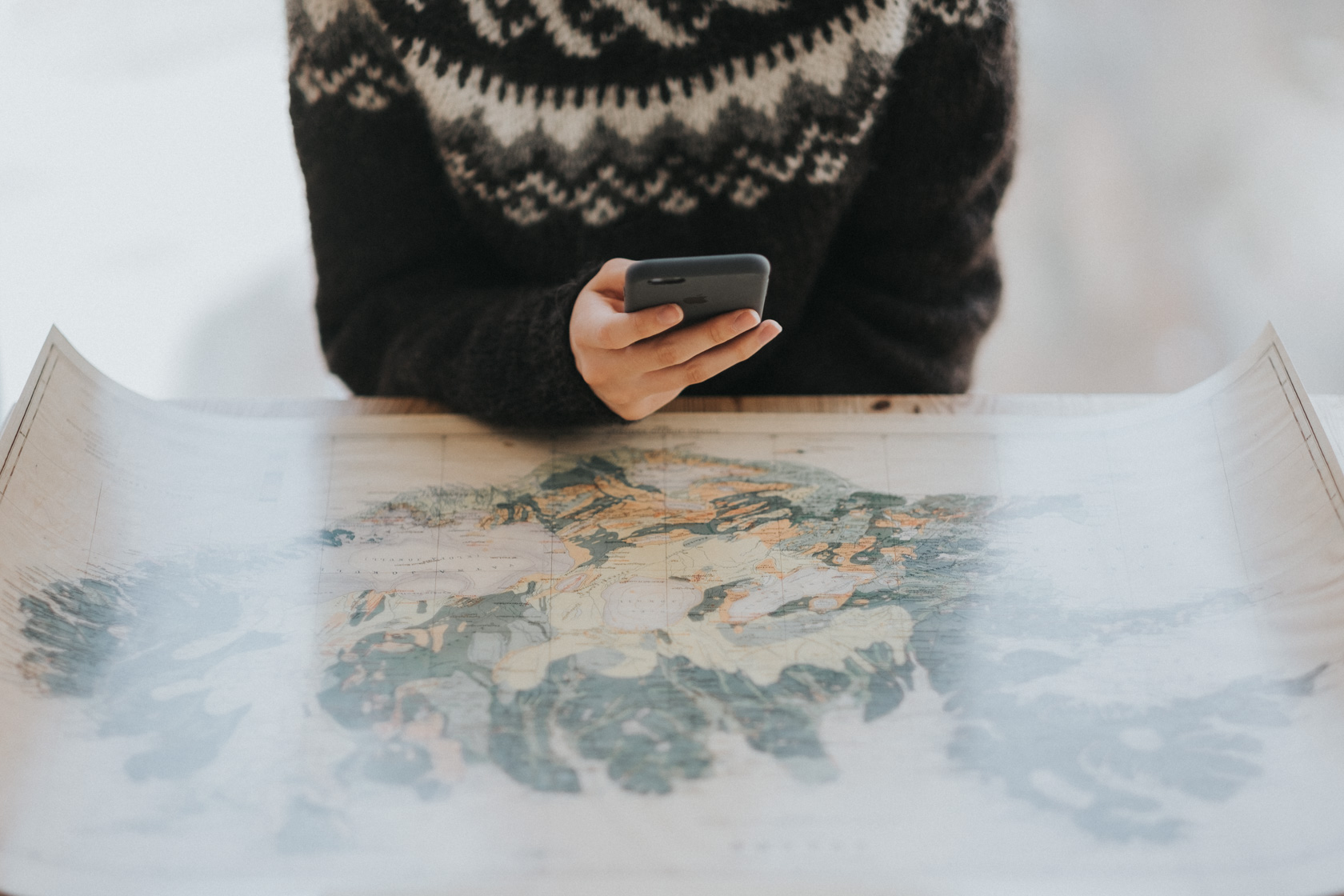 4. Actively seek out budget travel opportunities
Sometimes being spontaneous or simply open to the unexpected is the easiest way to travel more. That's how I ended up going to Budapest (seeing the 30 EUR flight) this past year – I saw an offer I couldn't refuse!
Check for deals on budget airlines
There are a number of ways to stay informed on destinations of interest, and how cheaply you can get there. Here are a couple of ideas to make sure you're always on the prowl for a good flight deal:
Subscribe to Skyscanner 's price alerts, so you can get an email whenever the cost of your flight during specified dates goes up or down.
Use the "Discover trips" functionality on Google Flights . You can say "Weekend in May" and it'll find you the best deal for different destinations in your country.
Get inspired by Ryanair's Flight Map which finds your nearest airport and highlights destinations you can get to, sorted by how cheap the flights are.
Watch budget travel websites
Here are two places I'm usually watching in Germany, but every country typically has their own, local versions of these budget travel search engines.
Urlaubspiraten – Subscribe for flight deals and hotel + flight combos out of Germany to the rest of the world.
LTUR – Last minute vacations from Europe, they service a ton of countries like Germany, Austria, Great Britain, Poland, Netherlands, etc.
They also offer a great source of inspiration, even if you don't book through them!
5. Ask your boss for more flexibility
At some point, it's more about time than it is about money. Asking your boss for more flexibility might be an effective way to make sure you have more time to pursue your interest in travel.
Consider a 4-day work week
Even if it means taking a pay cut, have three-day weekends every week can be a really useful way to not only travel more often, but spend time on building your own projects, working on your own business, or getting extra education. You don't have to travel every weekend to make a 4-day work-week worth it!
Rearrange your working hours
If you can't negotiate working 4 days a week instead of 5, consider rearranging your working hours. If you add just one extra hour to your work days, that's enough to take every other Friday off. See if your boss would be open to this, or what you can do to show that you're efficient enough when you're at work to justify taking the time away!
"Travel far enough, you meet yourself."
— Cloud Atlas
Tweet this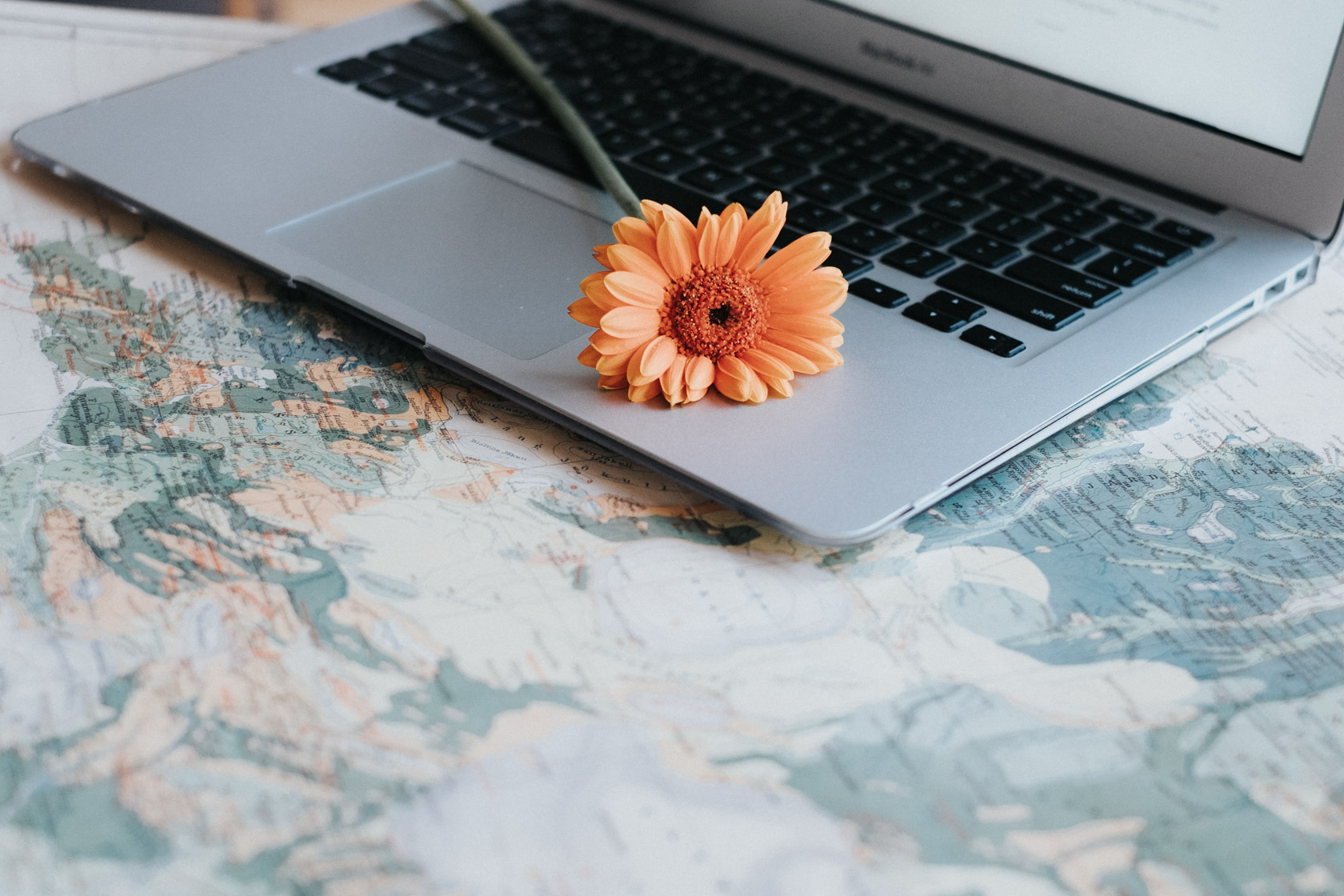 How do you keep regular travel realistic?
Let me know in the comments, I'd love to hear your tips!
Like this post? Pin it for later!