When I started this blog, my main goal became showing practical and useful ways that working abroad can enable lots of travel in a financially sustainable way. So when I got to thinking about making one of those "Year in Review" posts, it occurred to me that one way I could make this information slightly more useful than self-indulgant would be to concretely show how I spent eight weeks traveling while holding down a full-time job.
Now I'm afraid my boss is going to see this boss and realize how often I am NOT at my desk! If my boss is reading this, please close your browser tab immediately 😉
"Work hard. Travel harder."
Tweet this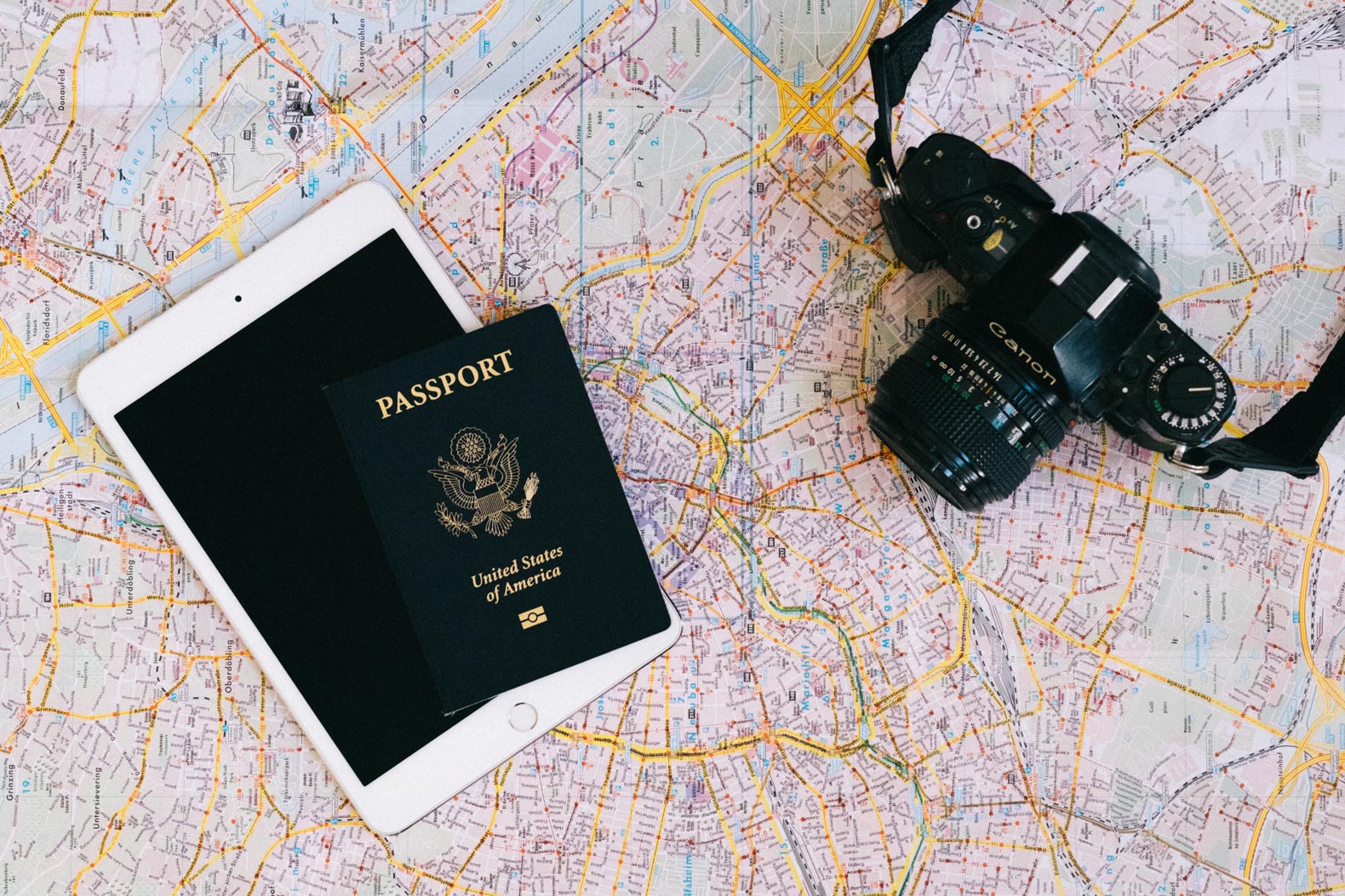 My raw numbers
I'm pretty surprised that my numbers amount to more than eight weeks on the road. Some more shocking arithmetic: that means that 1 out of every 6 weeks in the year, I'm traveling. A solid two months away from home. I'm frankly a little amazed that my plants are doing so well 🌿 Maybe I've just trained them to be survivors…anyways, here's a detailed breakdown:
9 countries
60 days on the road
27 days of vacation used
55% of travel time was using vacation days
Okay, enough gloating. To be fair, there are a whole lot of people who are traveling way more than this. Plus, the point of this post is not to wow you with how much holiday I take, but to give some real life examples of how I'm able to work full-time and travel as much as I do within the constraints of a full-time job.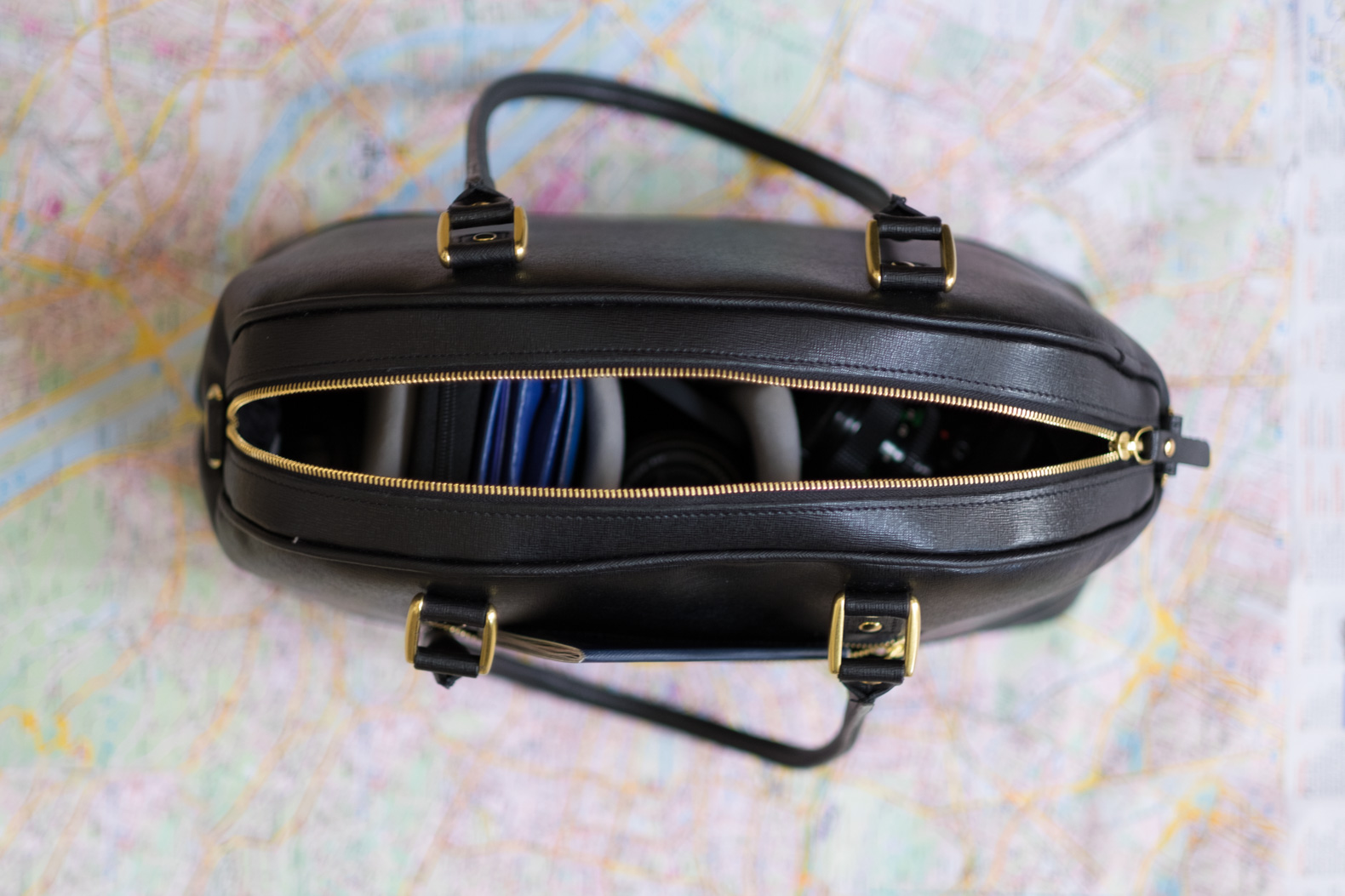 How to maximize your travel while holding down a full-time job
Here are my personal hacks I used to make this year of travel possible, as well as some untapped potential that I can use in 2017! These tips are really simple, but go a long way when applied strategically:
Vacation days is the most obvious limiting factor. Unless you are working at one of these ultra-hip companies that grants unlimited vacation, the best way to get more vacation is either to negotiate the heck out of it during salary discussions or moving to a country with more mandated minimum days of holiday. I think France and Austria mandate the highest number of vacation days overall, but Germany is also respectable with 25 days being the norm.
SEE ALSO: How to move to France for work
As often as possible, travel without taking vacation days. Or, use vacation days to bridge together two holidays, or simply take a long weekend. Here are a couple more tricks for using vacation days smartly.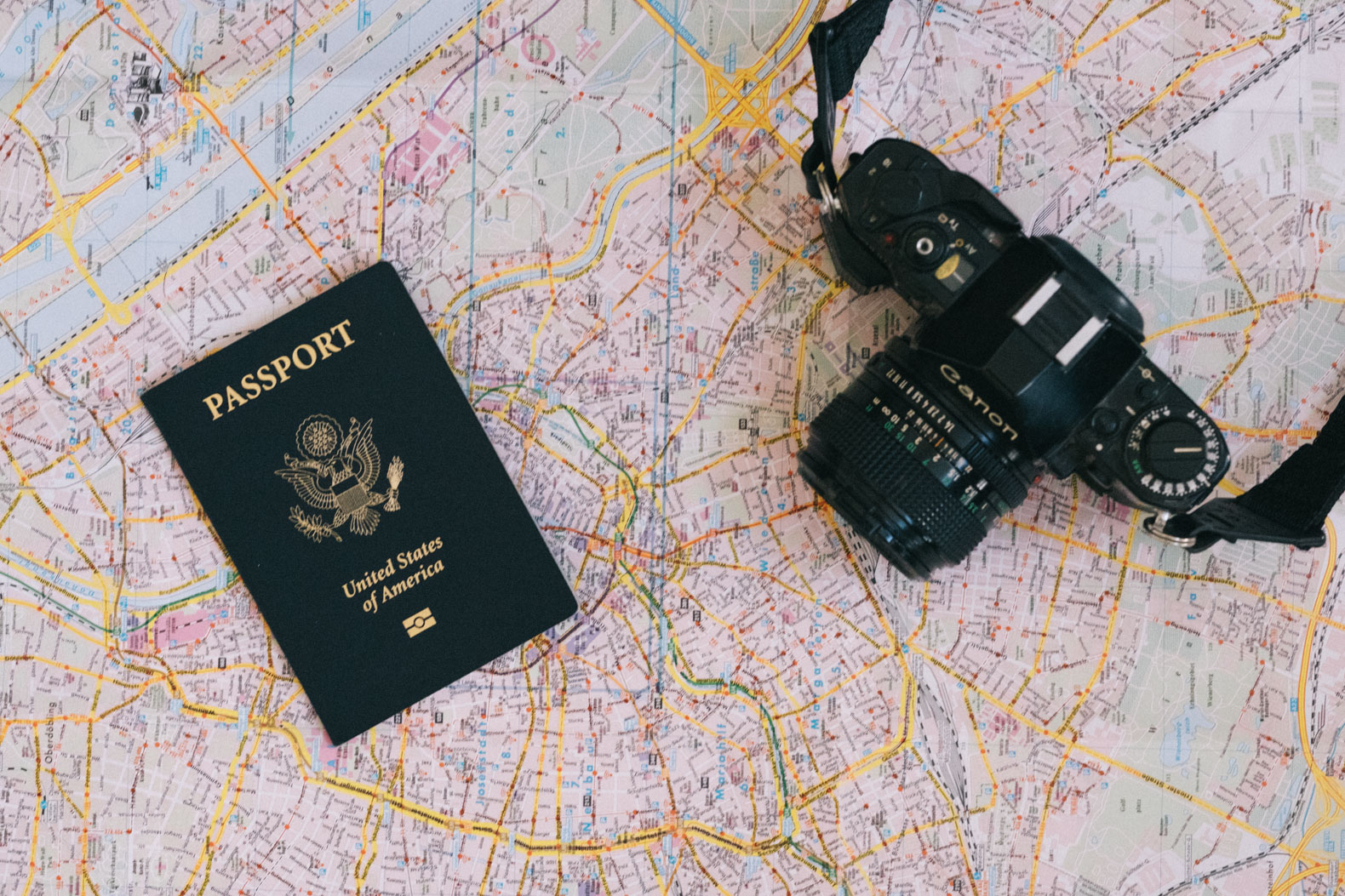 Leverage national holidays. Again, this varies country-by-country (and often on a province and state-level). If I'm honest, I spent most of my holidays staying home in Berlin and enjoying a weekday off of work. Traveling during holidays can get pretty hectic, but it's a great way to pad a longer trip with days that don't count against your PTO.
Lots of long weekends. As a full-time employee, the long weekend is our best friend. Especially living in Europe, a weekend escape can transpire with minimal planning and travel time. Almost all of my trips included a weekend, except when I was traveling for work.
Take shorter trips more often. Even as a frequent traveler, I probably only take one or two major trips per year. By major trip, I mean more than one week in length. It's way too easy to blow those vacation days on one or two long trips, leaving little wiggle room for the rest of the year when you might NEED a vacation to take a break from work. Plus,
<a href="http://www.telegraph.co.uk/travel/travelnews/7946668/Short-breaks-make-people-happier-than-one-long-holiday-psychologists-claim.html" onclick="ga('send', 'event', 'Affiliate Link', 'Click', event.target.getAttribute('href'));"
target="_blank">science says that shorter trips make us happier than long vacations
Travel close to home. There are so many hidden treasures in our own cities and within a few hours of them, it is unbelievable! This year I really delved into Berlin and tried the touristy things, as well as some more "local" experiences involving trips into nature. Though I have to say the highlight was getting to Kromlau. None of these trips required any vacation time to be consumed, and they were all really lovely.
SEE ALSO: How to travel without quitting your job
Where I traveled in 2016
Here's the part where I try to "inspire" you that working and traveling don't have to be adversaries.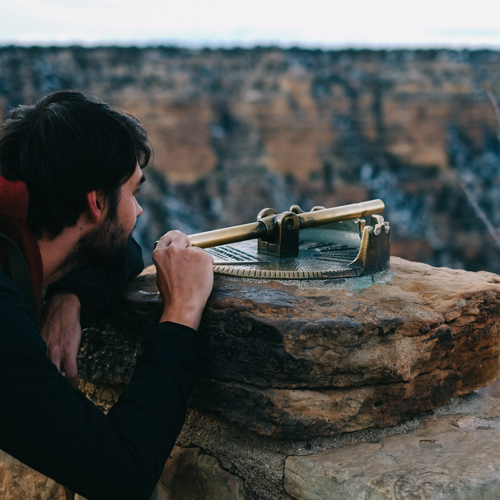 The wild west in Winter
Grand Canyon, Sedona, Tucson (Jan 1 - 6)
I took my boyfriend to the Grand Canyon for two reasons: 1) to show him the beauty of my home country 2) to convince him that it does in fact snow in the desert. I think both missions were accomplished.
4 days traveling, 4 days vacation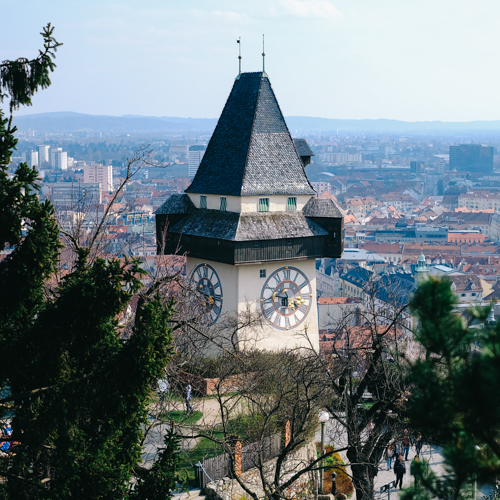 Easter in Austria
Graz, Austria (Mar 26 - 29)
This long Easter weekend was my crash course in Styrian (the Austrian accent / dialect from the state of Styria). I came to Austria to meet my boyfriend's family and try not to sound like an idiot in German (try being the operative word). Incidentally I also ate cow's tongue for the first and last time.
Thank you German holidays, I didn't have to take any vacation for this, since the Monday after Easter is always a holiday. Since moving to Germany, I find myself less and less opposed to state-mandated religious holidays…
3 days traveling, 0 days vacation
KEEP READING: Graz, Austria: The northernmost Mediterranean city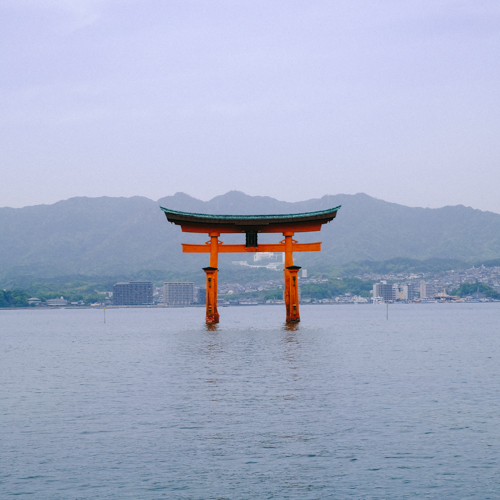 Cherry blossom season in Japan
Japan (April 19 - May 3)
Did you know that getting to Japan from Europe is cheap? Me neither. Our flights were booked a month in advance for about 500 EUR, but I have a colleague who paid under 400 EUR for his ticket. I cannot tell you why, but from a flight perspective, Japan is an incredible deal.
Japan was by far the highlight of my year of travel. I sunk nearly half of my paid vacation into this trip, and it was truly amazing. The thought of coming back in 2017 is definitely on my mind, although I feel like I really should give some other countries a chance to compete.
15 days traveling, 11 days vacation
KEEP READING: The ultimate guide to viewing cherry blossoms in Japan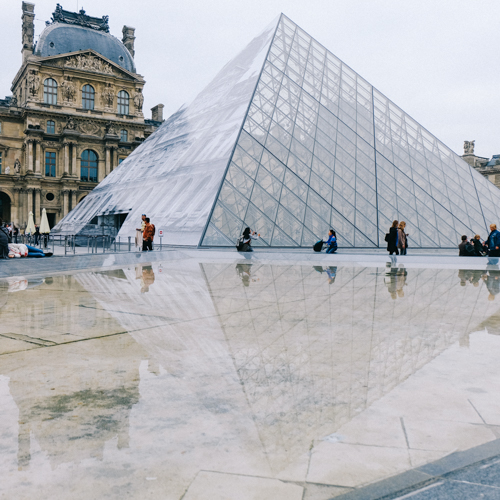 A weekend in Paris
Paris, France (June 3 - 6)
One of the many reasons I love living in Europe: serious. budget. flights. Of course, flying to Paris is not one of the most budget-y flights, as a round trip from Berlin costs around 90 EUR. But seriously, can you imagine anything more glamorous than jetting off to Paris for the weekend? I definitely can't.
2 days traveling, 0 days vacation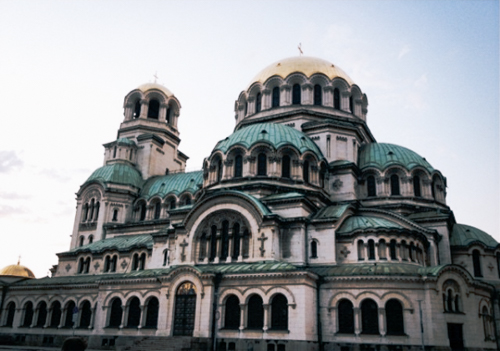 Working from Bulgaria
Sofia, Hisarya (June 6 - 10)
I hesitate to count this one, since I spent most of the time working, but I did get a chance to do an afternoon of sightseeing in Sofia's city center before heading home so I'll put it on the list. We also did a winery tour, which unconditionally counts as vacation in my book.
5 days traveling, 0 days vacation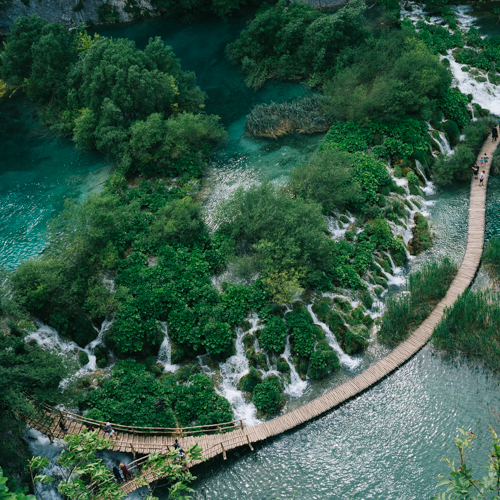 My birthday in Northern Dalmatia
Zadar, Šibenik, Plitvice Lakes National Park (June 16 - 20)
This was the final cap in my chaotic month of June, which involved three countries in the span of two weeks. Swarm was so polite as to inform me that my most visited category was airports.
Croatia is such a beautiful country, and at least for now, it's still a budget destination in my book. We went to Zadar rather than some of the better known cities like Split and Dubrovnik, which probably contributed to the fact that it was such a good deal for us. Happy birthday meeeee 🎉
4 days traveling, 2 days vacation
KEEP READING: Plitvice Lakes: Croatia's most fantastical national park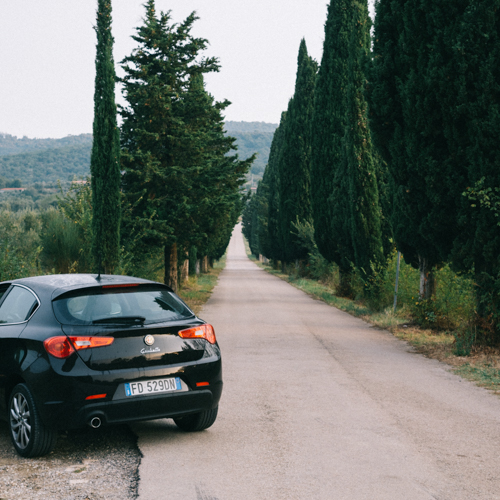 Roadtripping through Tuscany
Florence, Turoro sul Trasimeno, Assisi, Perugia, Montepulciano, Siena, Lucca (September 9 - 16)
Some friends of ours wanted to go on a vacation, but after such a hectic June in three countries, I couldn't fathom joining at that point. But of course, just a month later, I was beyond ready to get back on the road and thankfully there was still room available!
We roadtripped all over Tuscany and had a home-base on the Umbrian lake of Trasimeno.
7 days traveling, 5 days vacation
KEEP READING: Planning a roadtrip through Tuscany and Umbria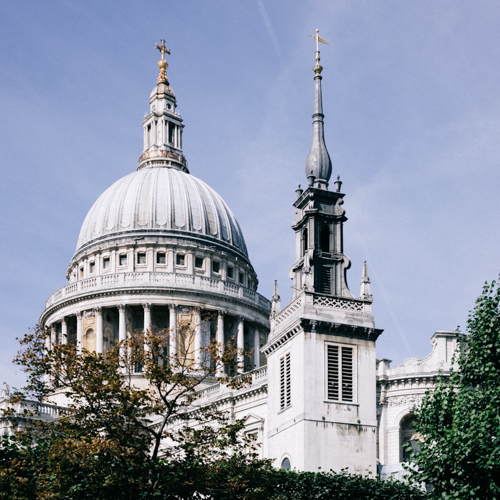 Conference in London
London, England (September 23 - 28)
London!! I am generally hesitant to come to London given how brutal the pound is in relation to the euro, but in the aftermath of Brexit I somehow didn't seem to notice. Either that or the fact that you can pay everything with contactless makes the pain a lot less apparent.
I came to London for a technical conference, and built in a long weekend to visit a friend and tour East London.
5 days traveling, 0 days vacation
KEEP READING: A sunny weekend in London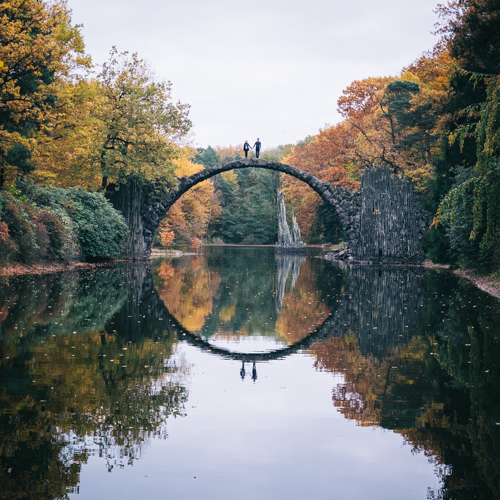 Crossing the Devil's Bridge
Proof that traveling close to home is worthwhile. I saw this photo on Instagram for the first time, and then noticed that the location name sounded extremely German. Well what do you know, it's less than two hours away from my front door! I spent almost the whole day at this park surrounded by gorgeous Autumn foliage. It just proves to me that there is always something to discover in your own backyard!
1 day traveling, 0 days vacation
KEEP READING: Crossing the devil's bridge in Saxony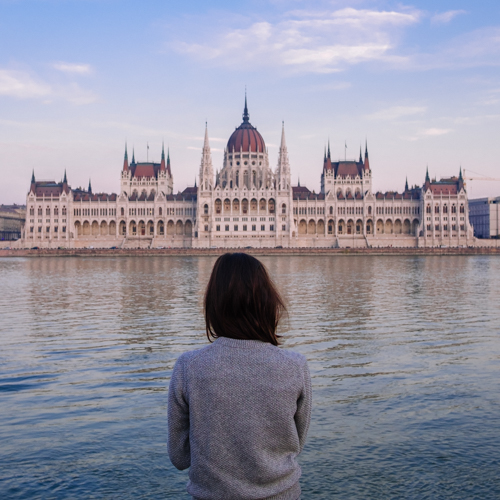 A weekend in Budapest
Budapest, Hungary (November 19 - 21)
Budapest was probably the most exhausting weekender of the year. This is due in large part to the fact that our flight was at the crack of dawn on Saturday morning. We foolishly thought that we'd save the Airbnb cost by flying then instead of the night before. For that reason, it felt very chaotic to me, but I learned the lesson: Just fly on Friday.
2 days traveling, 0 days vacation
KEEP READING: Ten photos to inspire you to visit Budapest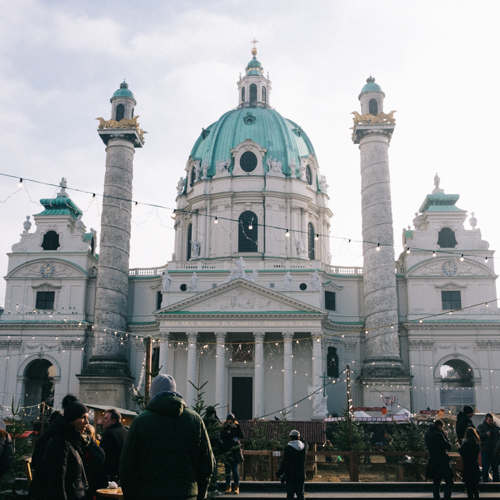 Christmas markets in Vienna
Vienna, Austria (December 17 - 18)
Vienna is considered by many to be the most beautiful city in Europe, and there's no question in my mind as to why. The architecture is pristine and magnificent, any given fast food chain or fast fashion store is housed in marble, and the cultural heritage of the city oozes through every sandstone brick.
I came to Vienna with the intention of visiting my boyfriend's family and seeing the city's famous Christmas markets. Both missions were accomplished!
2 days traveling, 0 days vacation
KEEP READING: 5 reasons to fall in love with Vienna in Winter
Home for Christmas
And last but not least, I've come home for Christmas. 10 days traveling, 5 days vacation. Though the 20+ hour flight to get to Tucson, Arizona makes it feel like this trip has been a lot longer already! 🌵
Where did you go this year? How will you make an effort to travel more in 2017?
I'd love to hear your tips and hacks in the comments, so leave one below! ❤️
Pin this post for later!