Planning a road trip through Tuscany is no small task. There are so many tiny hillside towns, cypress-lined roads, fields of sunflowers, and gorgeous churches, how can you possibly see them all? It's easy to get a perfect mental image of how the trip is going to turn out, but a different thing altogether to plan one that is going to work.
For starters, there is so much more research to do when you're trying to find out which are the best towns in Tucsany. Each town has something special, plus there is less information online about lesser known towns – so you really have to dig for the inside scoop. Plus there are the additional logistics involved in driving a car in a foreign country!
That said, touring Tuscany by car is so worth it! Here are my top picks for places to visit the next time you're in Italy, tips for a stress-free road trip, and my own Tuscany itinerary for 7 days!
"Life is a combination of magic and pasta."
— Federico Fellini
Tweet this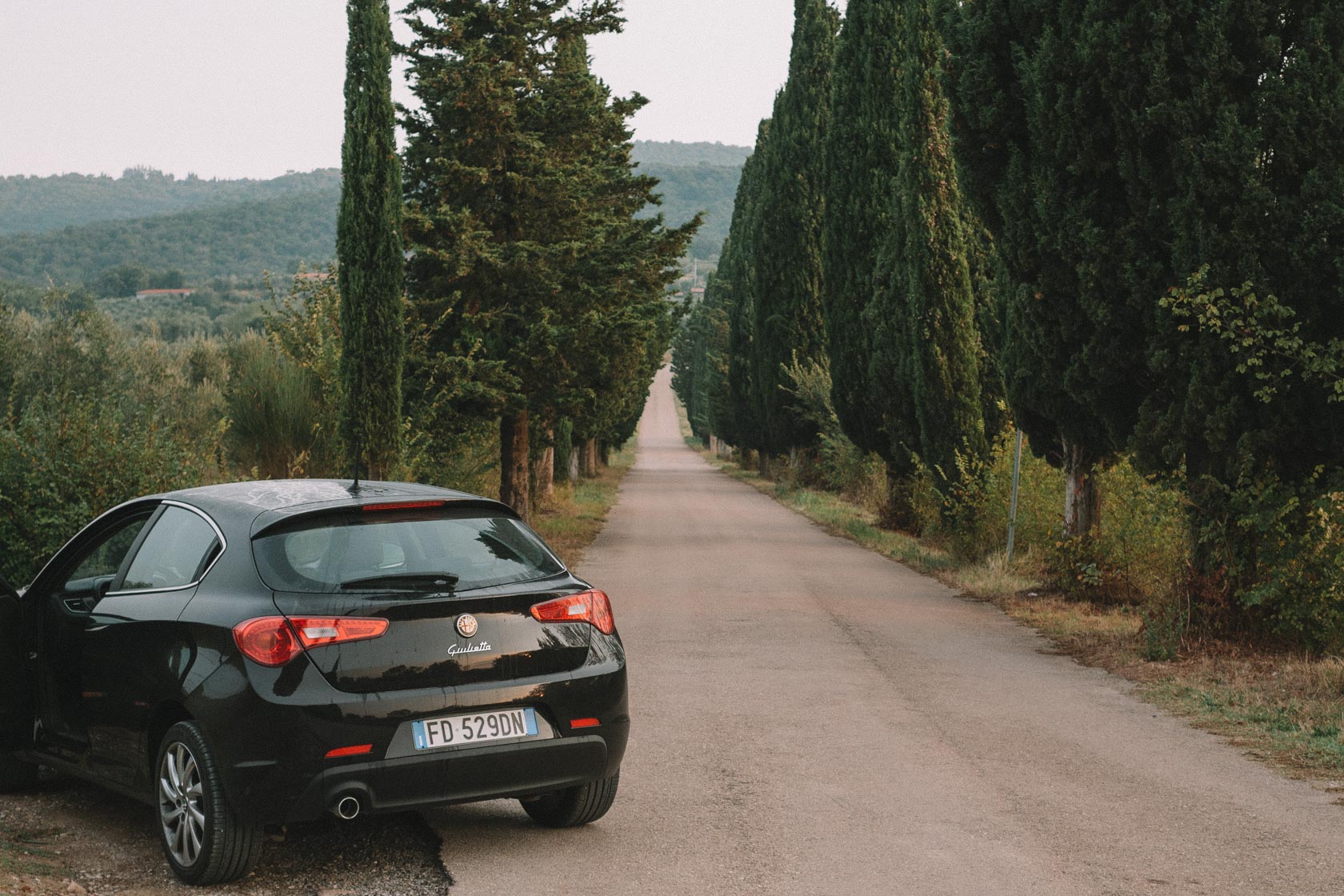 Some links in this post are to affiliate sites. If you purchase something through them, I may earn a small comission — which costs you nothing! I am very grateful when you use my links to make a purchase.
Can you visit Italy now? (Summer 2023)
As of June 1, 2022, COVID restrictions on visiting Italy have been lifted. You no longer need to present a PLF or any kind of negative test to enter the country. Your flight into the country may still require face masks.
Before you go to Tuscany
Renting a car – Whatever you do, MAKE SURE you get additional insurance for your car when driving in Italy. This applies to anywhere to drive in Italy whatsoever. Italians are known for bumping other cars in order to parallel park as tighly as possible, you don't want to get dinged (ha!) for damage at the end of your trip.
We always rent our cars through DiscoverCars , and I definitely recommend them for finding the best price for your car rental.
What to pack – If you're going to be staying outside of major cities, bring insect repellant if you'll be traveling during the summer months. Besides that, sunscreen, hat, and sunglasses are no-brainers you'll need to withstand the Italian sunshine. My favorite sunscreen of all time is this Biore SPF 50 sunscreen – it's Japanese so you know it's the absolute best.
Recommended Accommodation – Agriturismo La Dogana is a farm stay on Lake Trasimeno, complete with a swimming pool on a hill of olive trees overlooking the lake. Dreamy location and a great value, if you are looking for a home base to explore the area. Not only that, but when we went to a nearby restaurant, they gave us a bottle of wine to take home when they heard we were staying at La Dogana!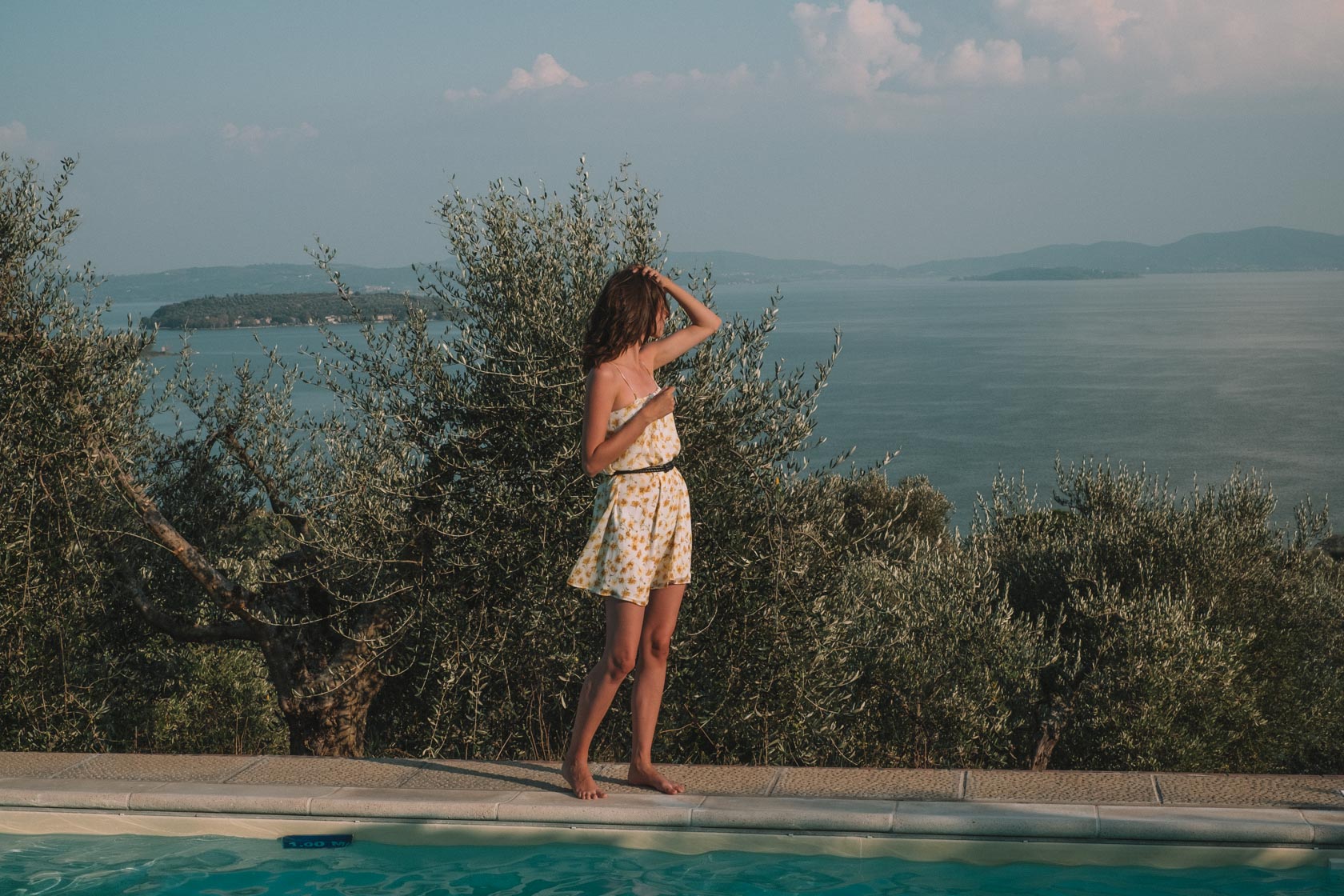 If you're looking for a little relaxation, it doesn't get better than this view at La Dogana.
Where to go in Tuscany on a road trip in 7 days
Here's a high-level look at all these spots on the map! As you can see, everywhere is pretty close together, and driving from one city to the next doesn't make more than two hours at most (that is, so long as the road isn't under construction!)
We stayed on the border to Umbria, so we visited places in both Tuscany and Umbria. That said, even if Umbria is less famous than Tuscany, it still has gorgeous towns which will be included in the list!
Best towns in Tuscany and Umbria
Here are all of the best towns we visited in Tuscany, Italy. At the end I'll also list towns we did not visit, but are also worth checking out if you have the time or the drive (ha!) to see even more.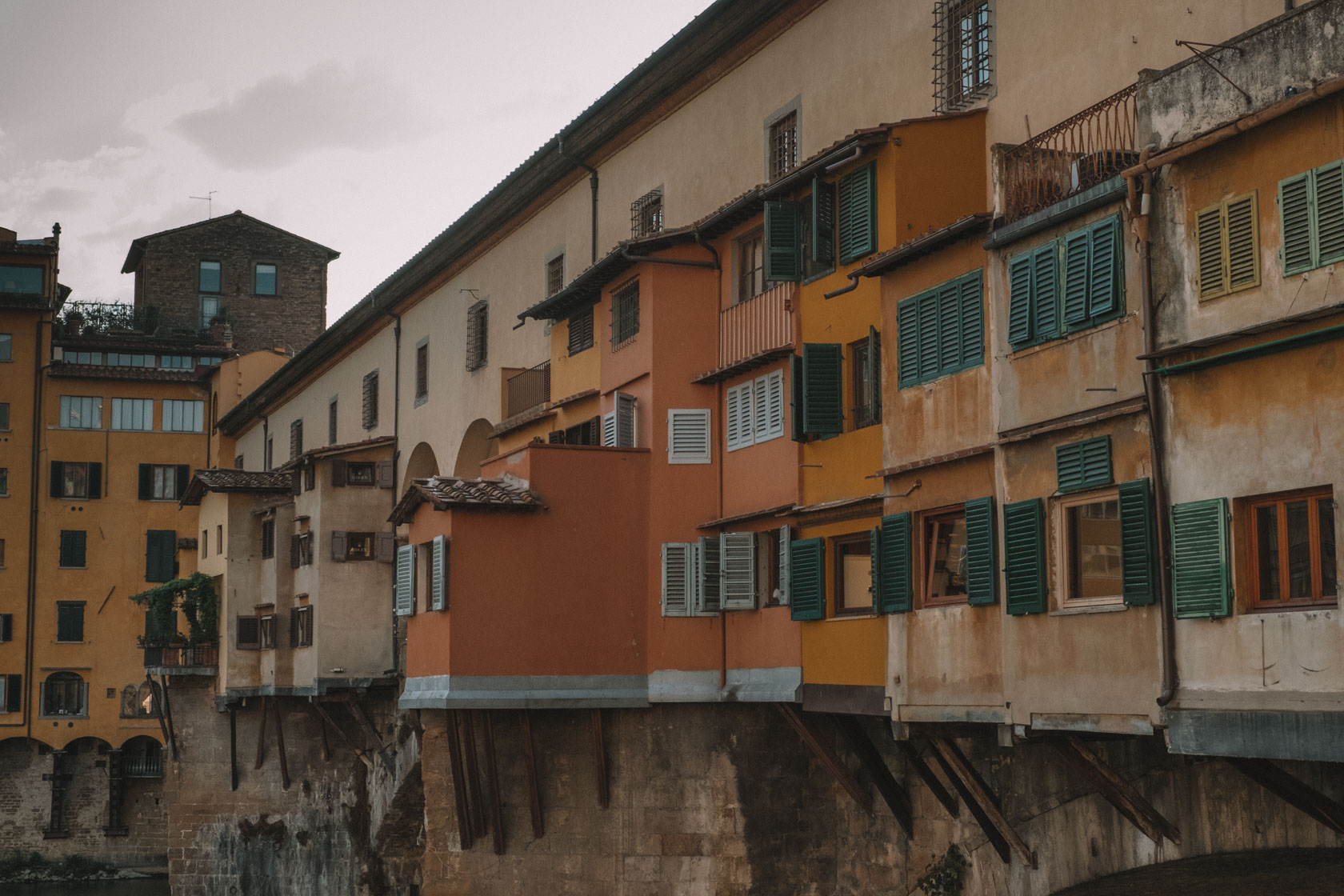 Ponte Vecchio, the most famous bridge in Florence, Italy
Florence
First stop on the roadtrip was Florence – no trip to Tuscany would be complete without it, and after going, I understand why: Florence is beautiful, colorful, and delicious. Florence is especially known for Bistecca alla Florentina, the local way to prepare a T-Bone steak. In short, you get 1-1.5kg of meat, cooked rare, and served up all for you. If you're not carnivorous, Florence is also famous for gelato within Italy.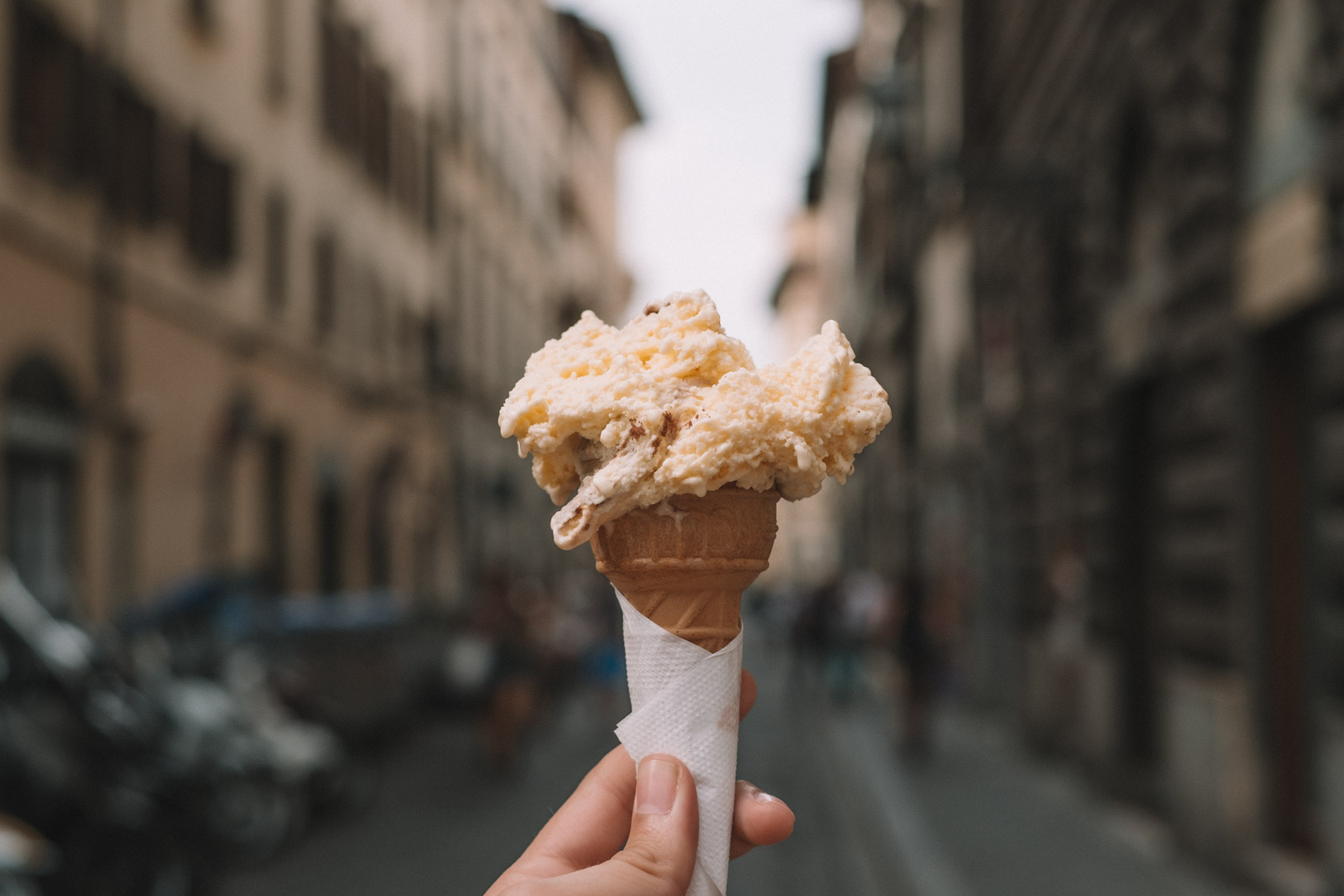 Even though food is probably the number one thing on my mind when going to any new city (especially an Italian city), Florence has some of the most recognizable art of all time, such as the statue of David and the Birth of Venus. I'd argue that the city itself is just as much a piece of art with people living in it. Do not miss Florence on your Italian roadtrip!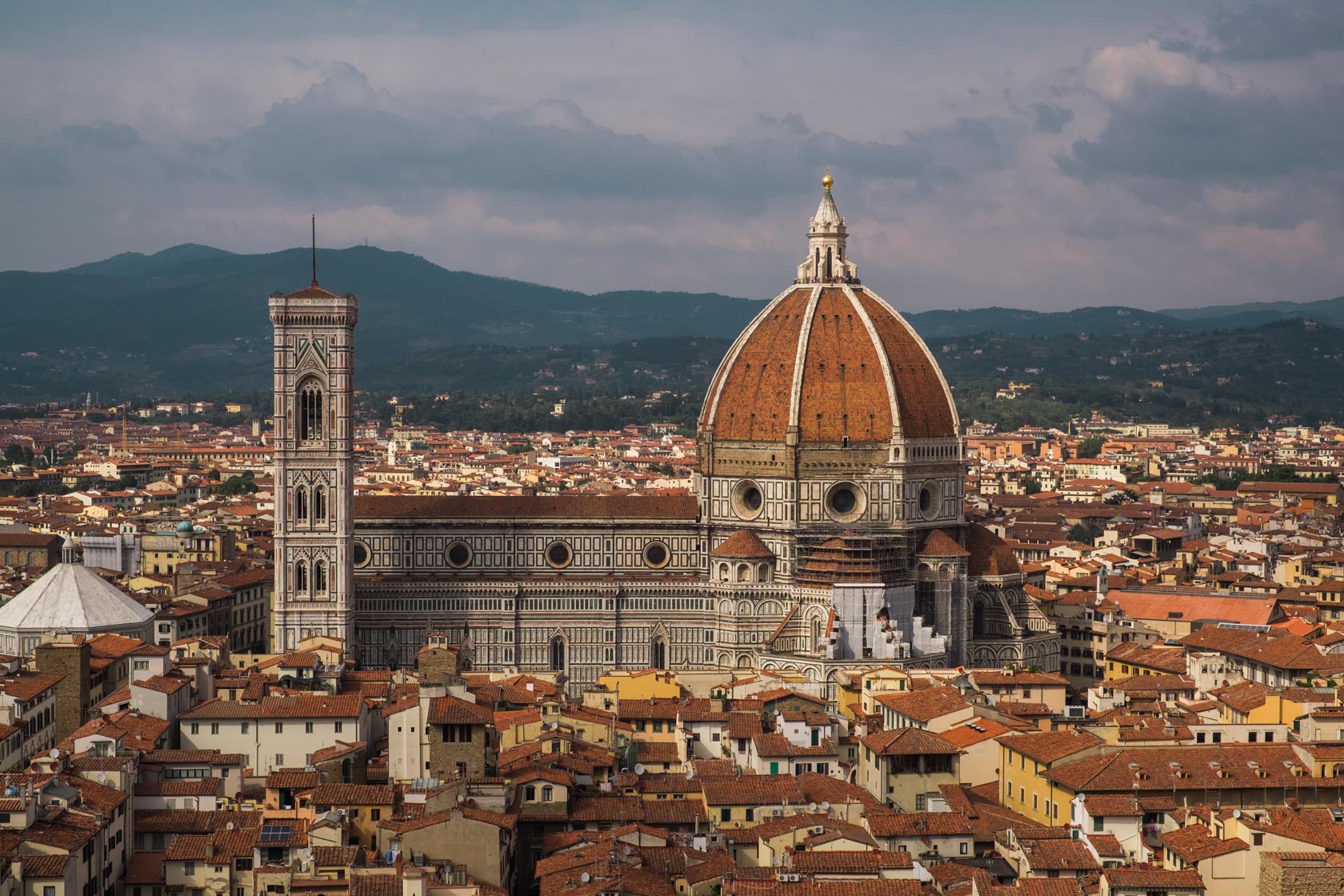 Photo taken from the Tower of Palazzo Vecchio
Things to do in Florence
Il Duomo – The Florence Cathedral is easily the most famous sight the whole city! There can be a MASSIVE queue to enter the cathedral, so be prepared for that (but at least it's free). Don't miss climbing to the top of the Duomo for incredible views over Florence. Ladies, be sure to have a way to cover knees/ankles because traditional Italian churches don't allow you to waltz in with a ton of skin showing. I used a jacket to make it work.


Uffuzi Gallery – Probably the most famous art museum in Florence, this gallery is home to Botticelli's "Birth of Venus", Carvaggio's "Medusa", plus works by Da Vinci and Michelangelo among many others. One of Europe's oldest museums!


Accademia – This where you can see the famous statue of David by Michelangelo.


Tower of Palazzo Vecchio – One of the best places for views of the Duomo and Ponte Vecchio! This tower has multiple levels you can use to take photos of the city and see famous locations from the air. Be aware, there a a whole lotta stairs to climb to get to the top but the view is worth it.


Ponte Vecchio – Walk across this bridge, which has a bunch of shops on it. Come early in the morning if you want a little more space, it's a pretty popular spot in Florence!


Santa Croce – Probably the second most famous cathedral after the Duomo, there's a big square in front of it where you can enjoy a coffee and people (or piegon) watch.


Piazzale Michelangelo – Come here for one of the best views over Florence, which is completely free to access! Just cross one of Florence's bridges to the other side of the river and start the climb. Be prepared, there are many stairs 😉


San Lorenzo Leather Market – Florence is famous for its leather, but do watch out for shady deals.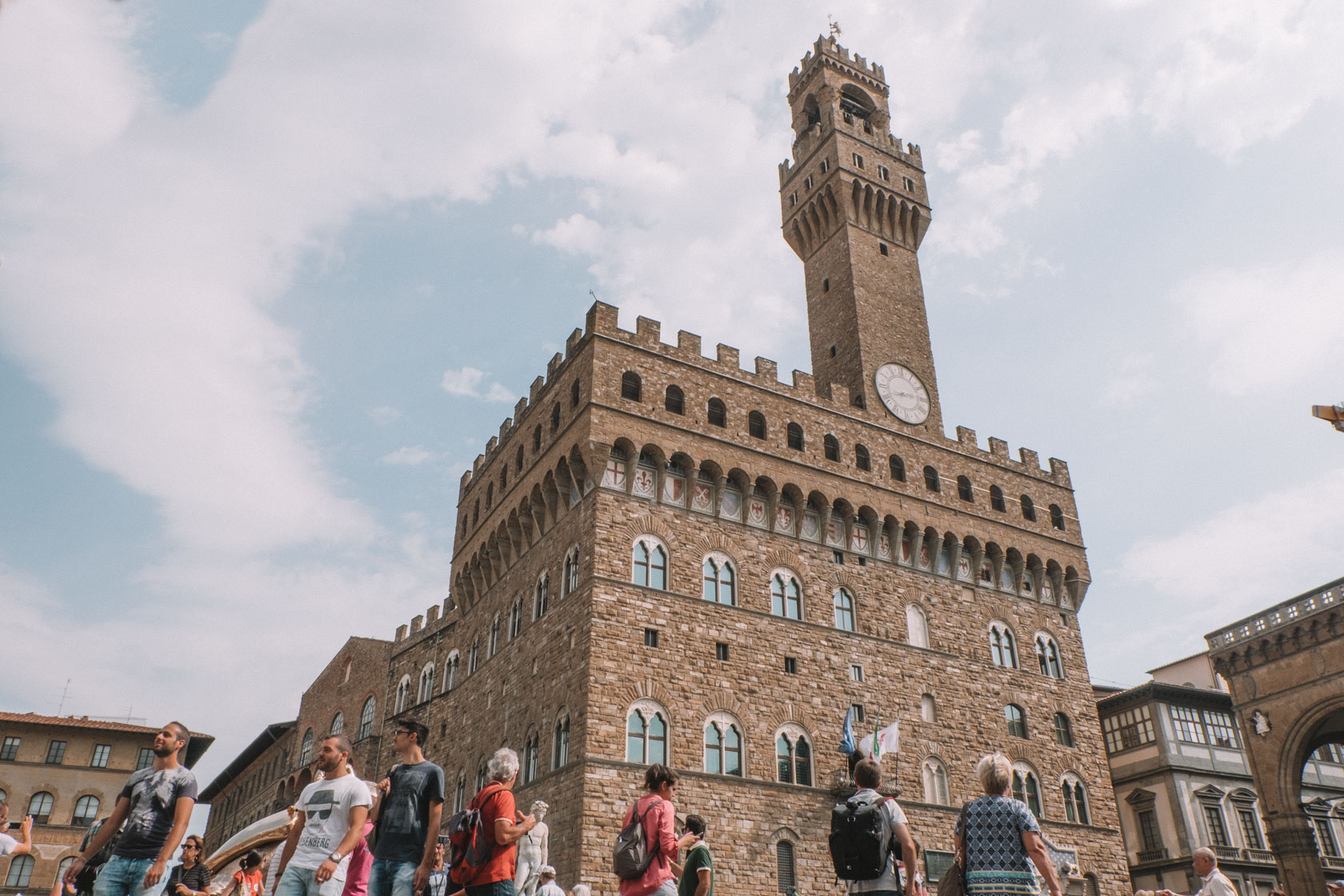 Tower of Palazzo Vecchio , where you can get some of the best views over Florence
Where to eat in Florence
Cafe Zaza claims to have been the birthplace of Bistecca alla Florentina, the famous Florentine Steak that weighs a kilo and takes a small army to complete. Here you can order this famous dish, or a ton of other mouth-watering options. At the end, wash it all down with some tasty limoncello as the locals do.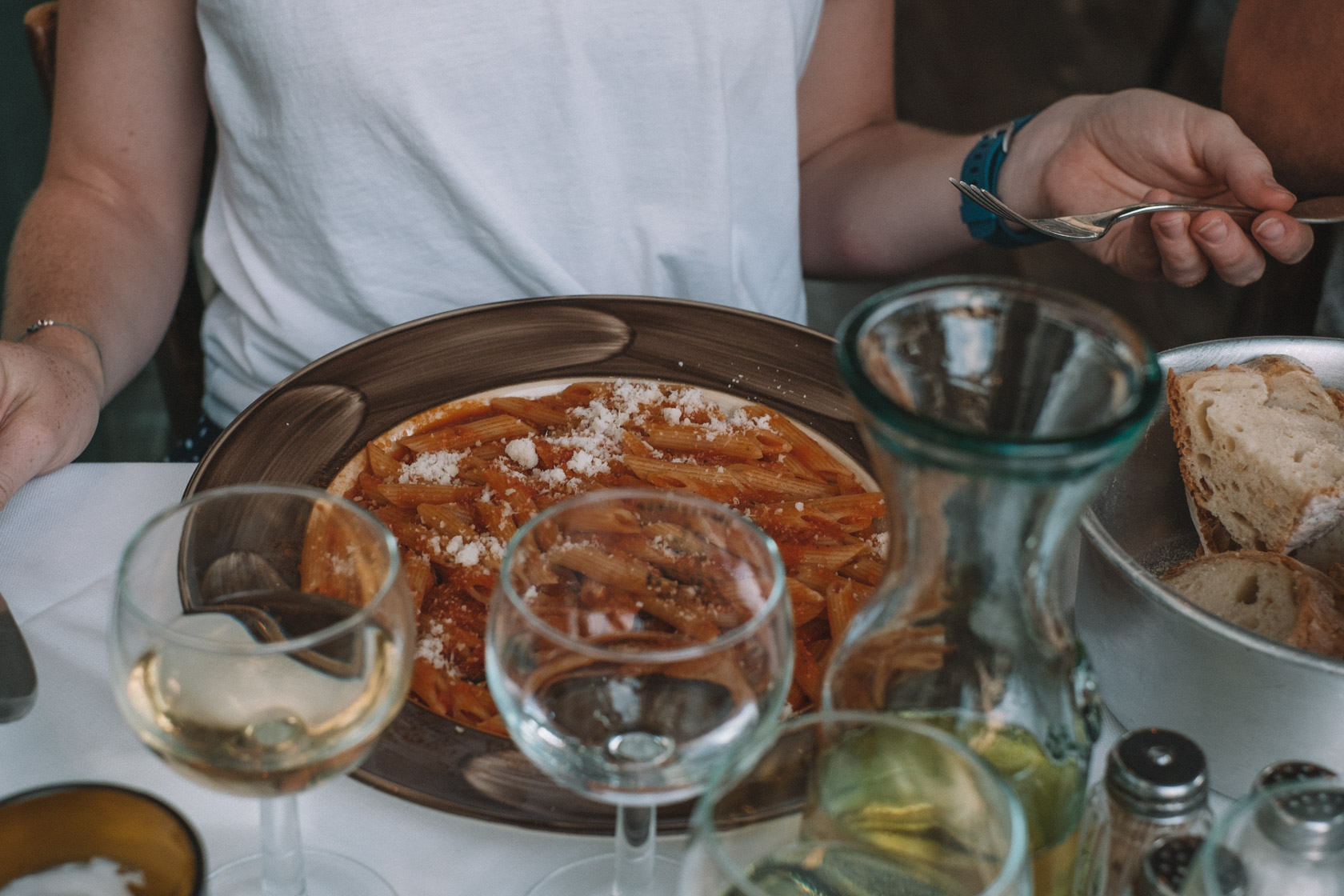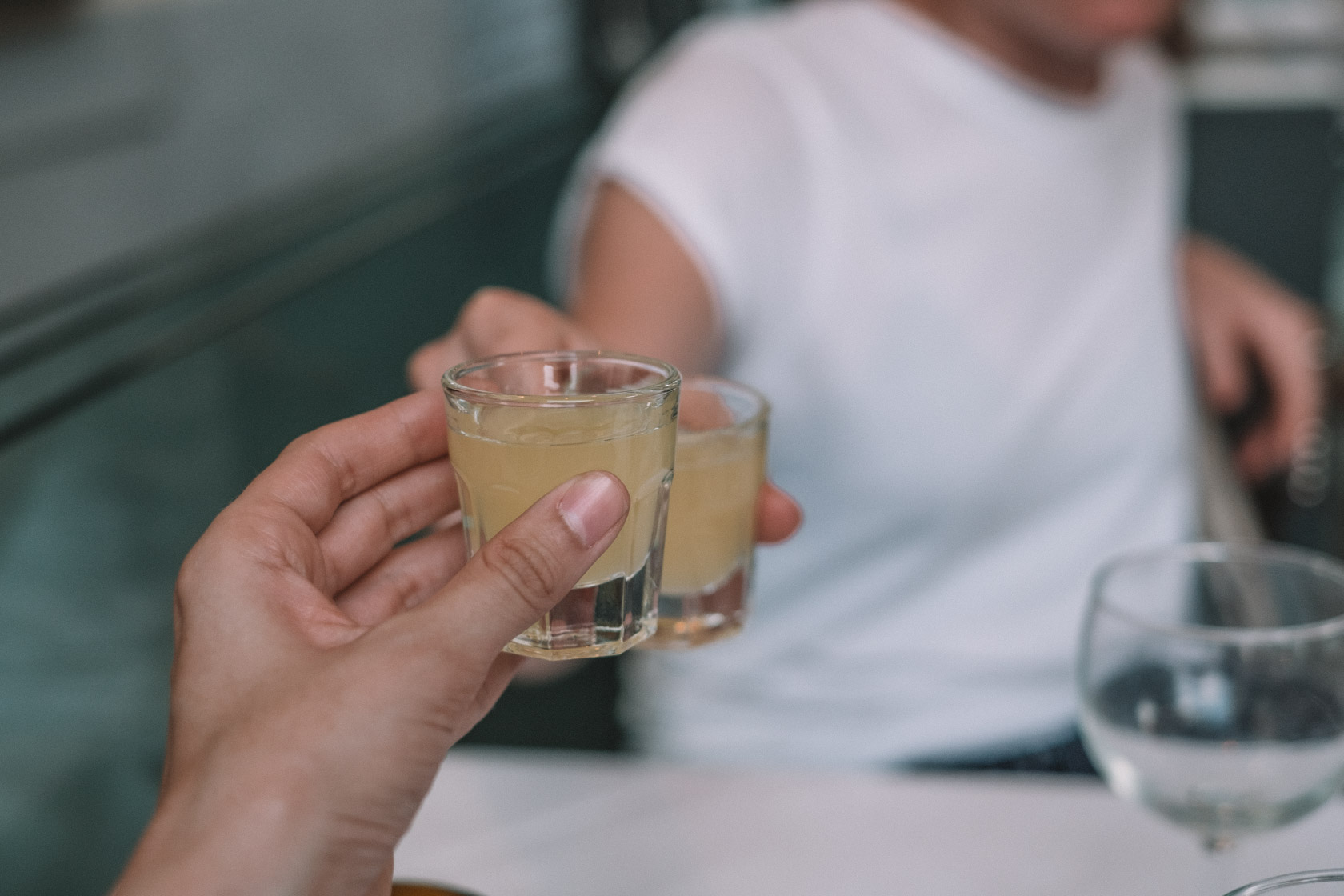 Assisi
Apparently Assisi is known amongst Italians, because everyone I told that we planned to go there gave me their congratulations. It's easy to see why: this small town is one of the most impressive as you approach it from the road. High, white walls make it look like the city is meant to withstand siege, meanwhile the only thing threatening to breach its walls are fields of sunflowers.
This place has the highest concentration of real-life monks and nuns that I've ever seen – as well as tour groups. Luckily it only takes a little walking up the hill to escape them into Assisi's charming stone alleys.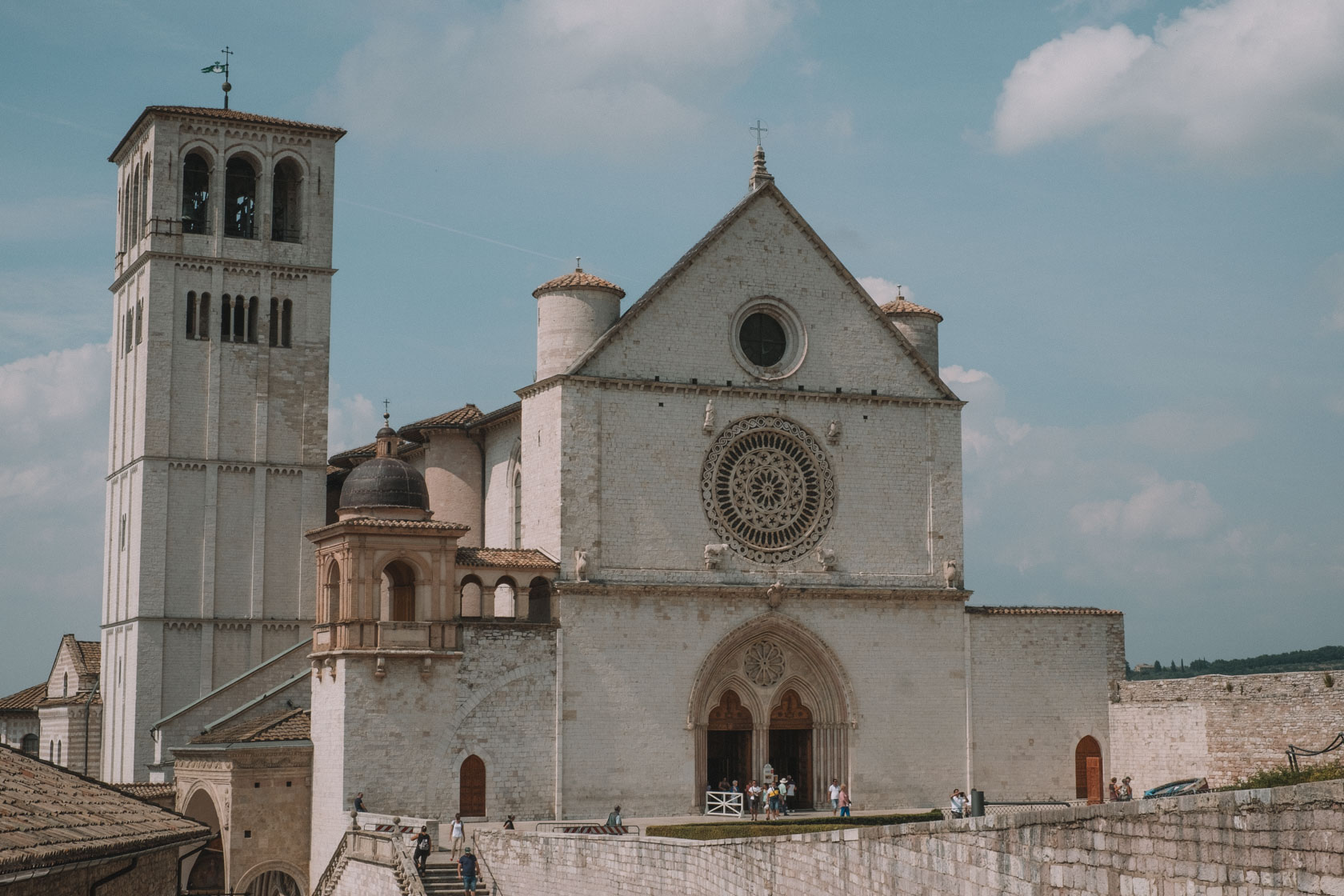 Basilica of San Francesco d'Assisi
Things to do in Assisi
Basilica of San Francesco d'Assisi – St. Francis is buried in the lower cathedral, though both are beautiful. Again, like the other churches in Italy, you need to be prepared to cover your knees and shoulders.
Rocca Maggiore – There's also an old fortress above Assisi, climb up here for the best views over umbria's rolling hills.
Drink some wine – You can do this at just about any village in Tuscany, but there are some popular wineries here you can visit for a taste of local drink!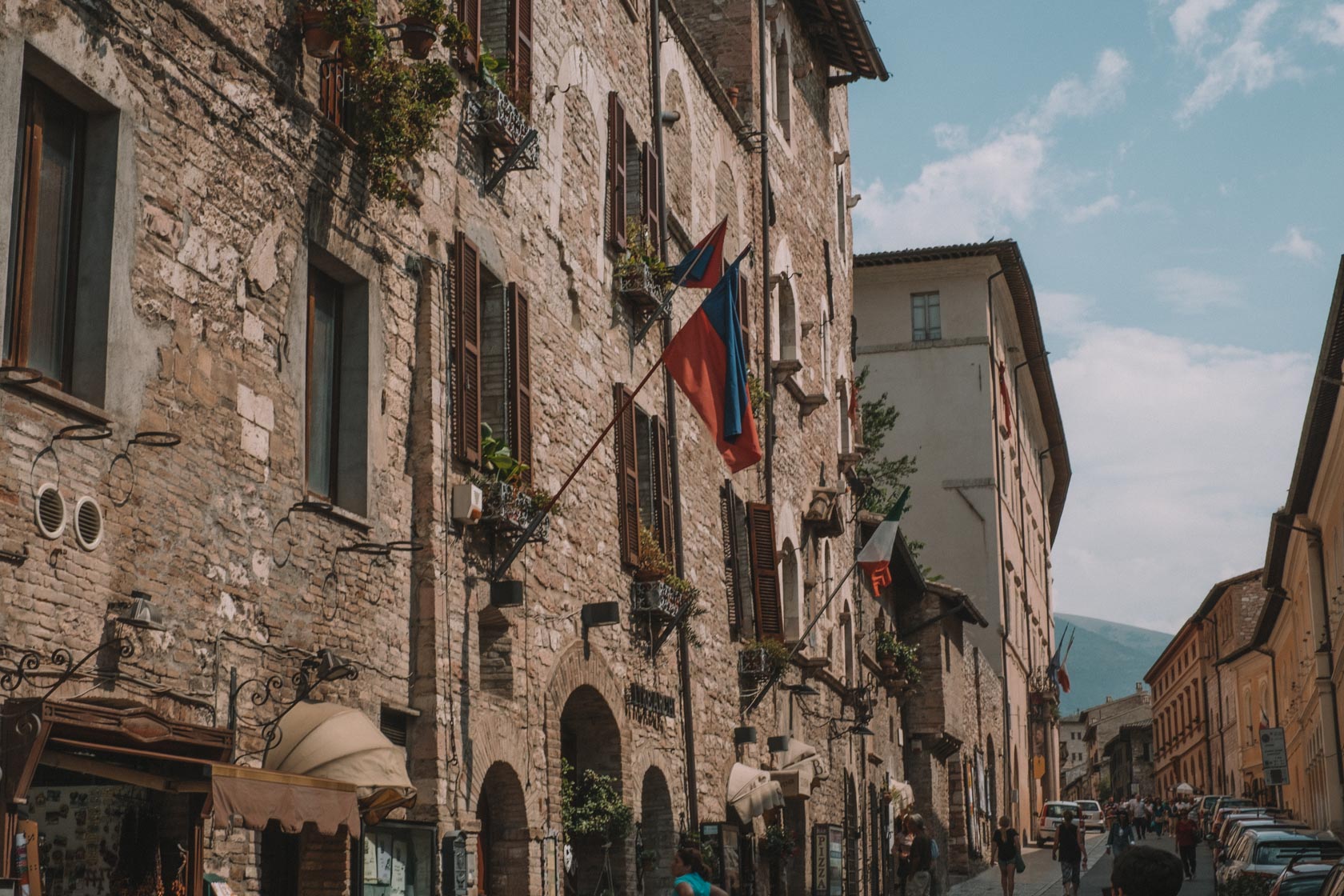 Montepulciano
We went to Montepulciano with a single mission: wine. But on our way to the enoteca (wine bar), there were so many side streets that captured our attention that it took us almost an hour to get there, dispite how small Montepulciano actually is. Of everywhere we went in central Italy, this one had by far the most impressive views.
If you are looking for scenic drives through Tuscany, the ones leading to Montepulciano are just your ticket. You'll pass fields of sunflowers, vineyards, country homes, cypress trees, and have plenty of fun winding roads to traverse on the way.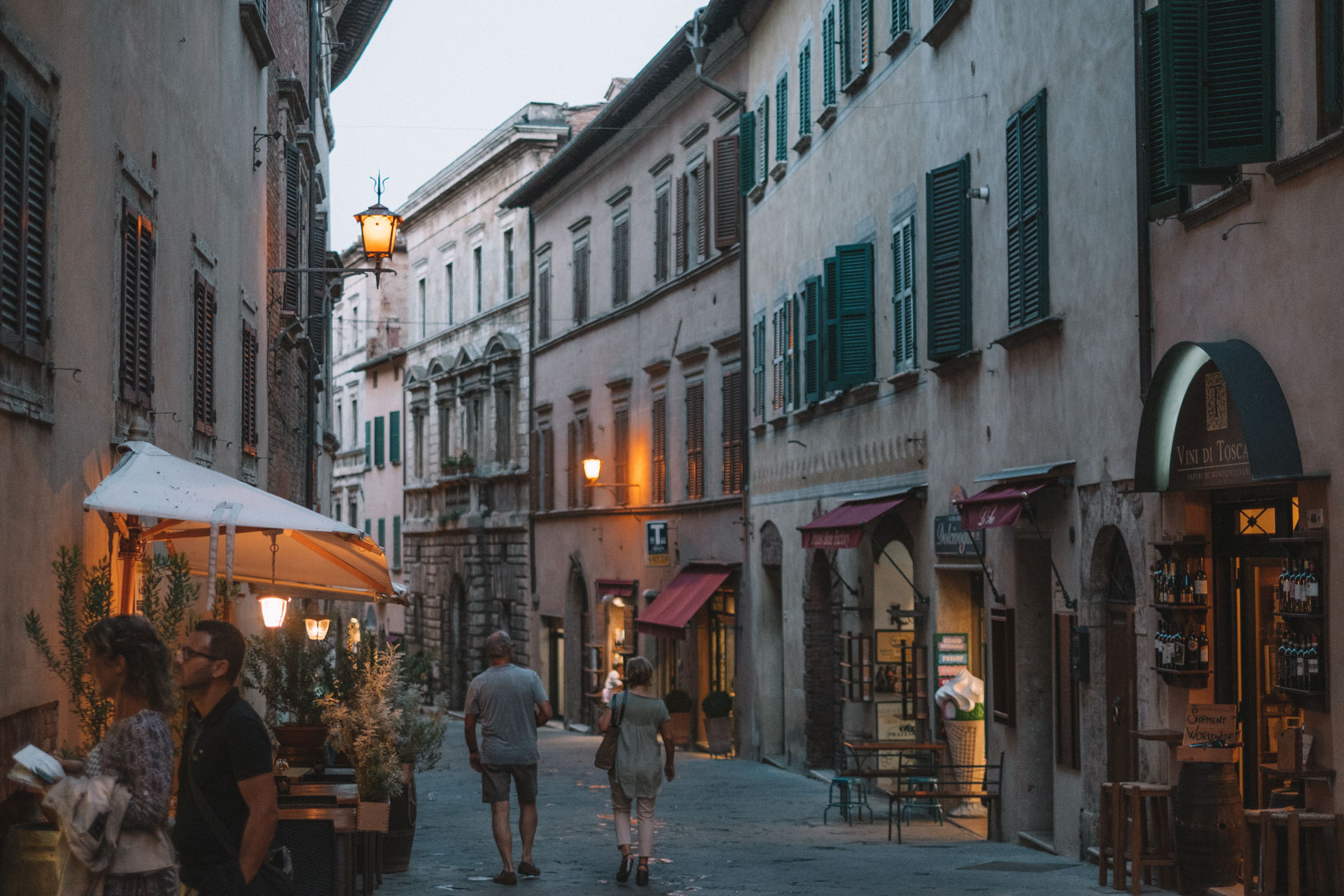 If you want to come to Montepulciano for wine-tasting, it's important that you make a reservation if you want to combine the wine-tasting with lunch or dinner. If you just want to taste wine and perhaps nibble on small snacks, it's usually possible to do that without a reservation. Italians tend to eat dinner around 8pm, so show up earlier to ensure you get a spot.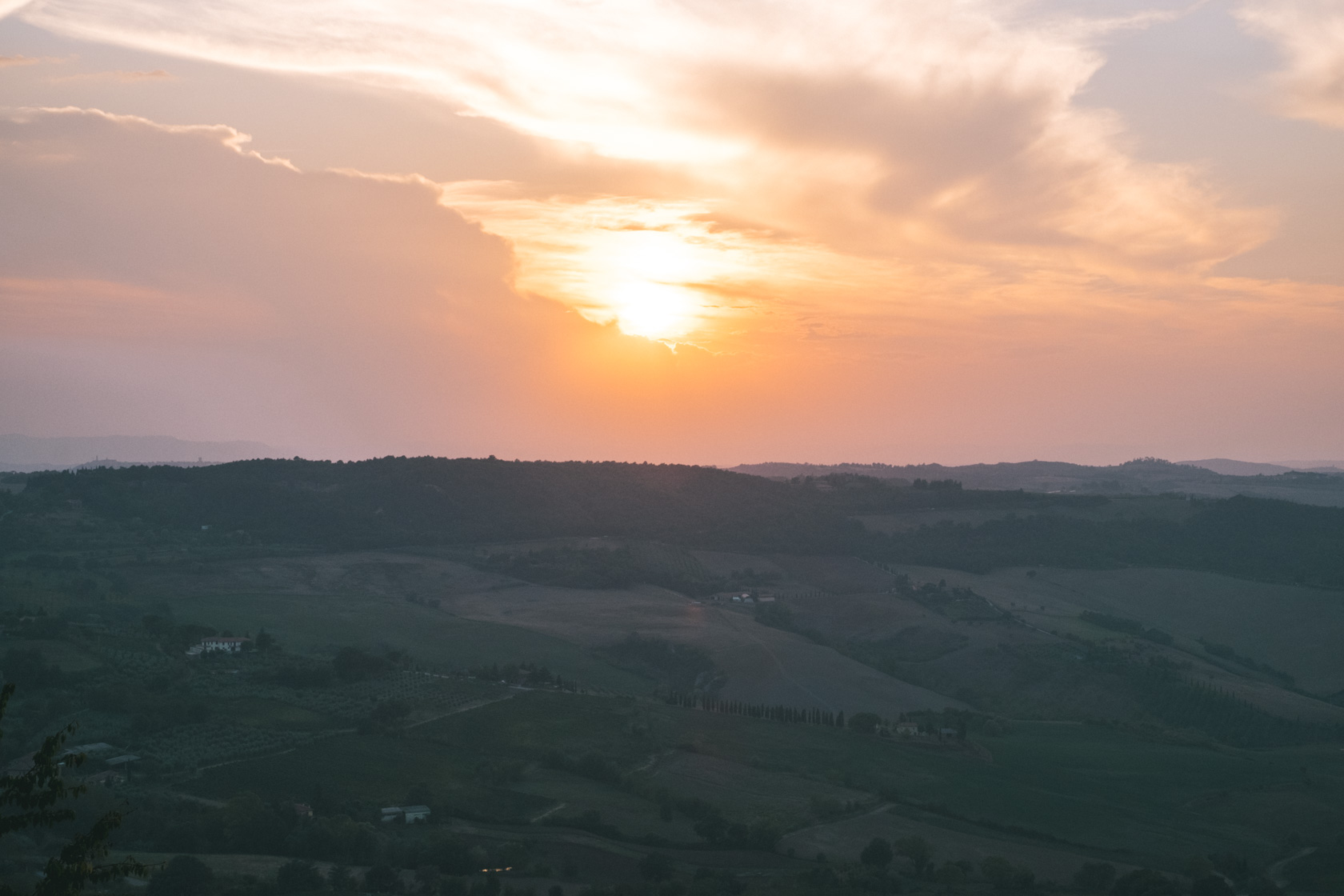 Things to do in Montepulciano
La Bottega del Nobile – If you want to do wine-tasting in Montepulciano, check this place out. Here you can help yourself to a wide selection of local wines dispensed through a cool card system that keeps track of what you've tasted.
Val d'Orcia – This ultra-famous valley is home some of the best views over the Tuscan countryside, and is wonderfully seen from Montepulciano.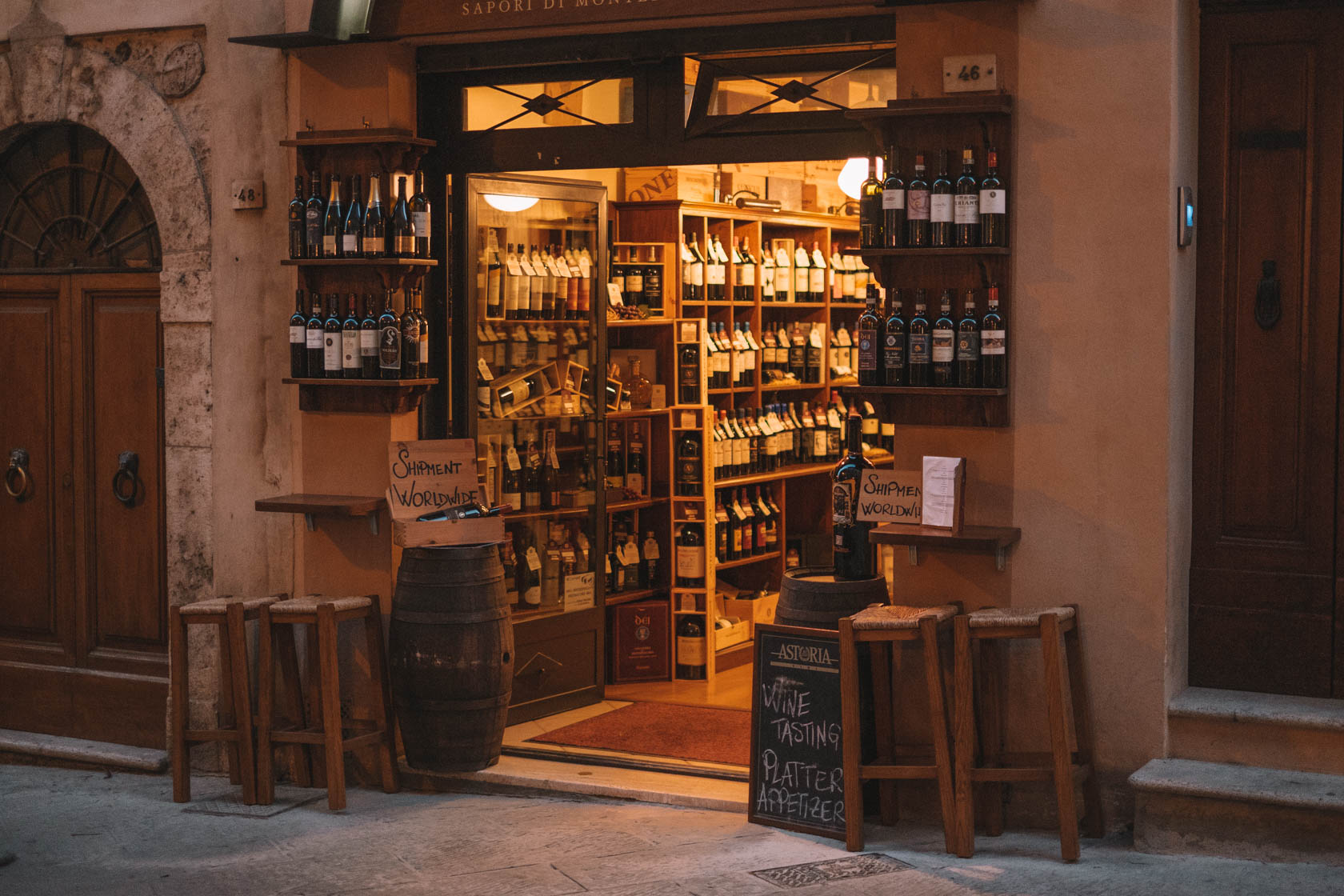 Lago Trasimeno
While exploring Tuscany, we made Tuoro sul Trasimeno our homebase and visited the rest of the area on day trips by car. Possibly the most amazing part of this arrangement was the fact that our farm stay was so inexpensive while most of the surrounding restaurants were so expensive. Luckily, staying in a house means that you can DIY your breakfast and morning coffee with a beautiful view of the lake, so it ended up being a good deal anyways.
Take a boat ride to the island in the middle of the lake for some hiking and lounging on the beaches.
My number one tip for visiting Italy has to be: bring insect repellant. Everyone in our party ended up with numerous bites, with the poorest of all easily reaching double digits. This is especially bad when you're staying in a foresty area or near a lake (both of which, of course, we were doing).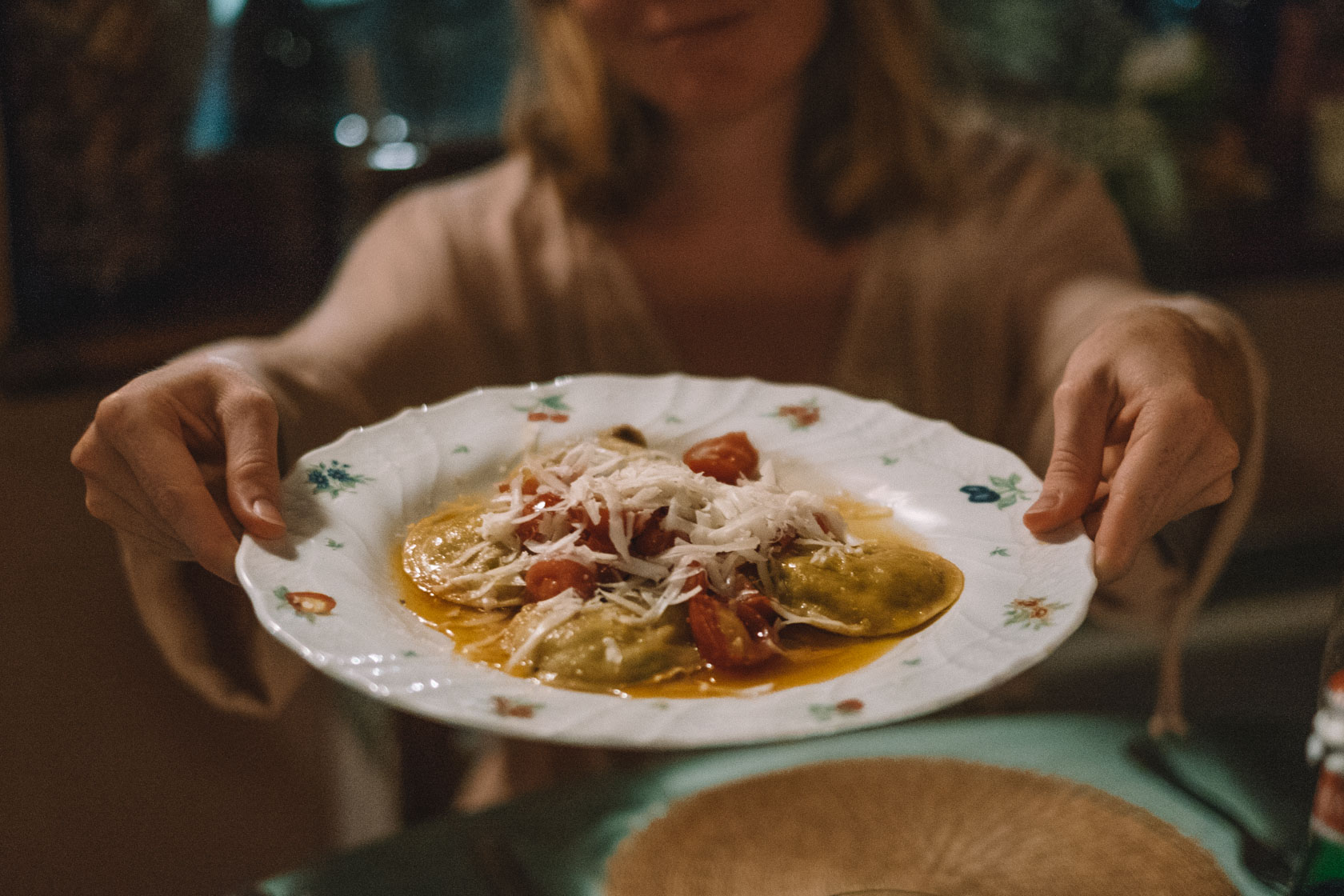 Where to eat on Lago Trasimeno
Il Vecchio Mulino – A favorite of locals, and very affordable spot for pizza and pasta. The prices were a relief compared to many places throughout the area!
La Badiaccia – Menu only in Italian, but the staff was super kind in helping us to understand what our options are. Food and wine was fabulous and we were even given a bottle to take home!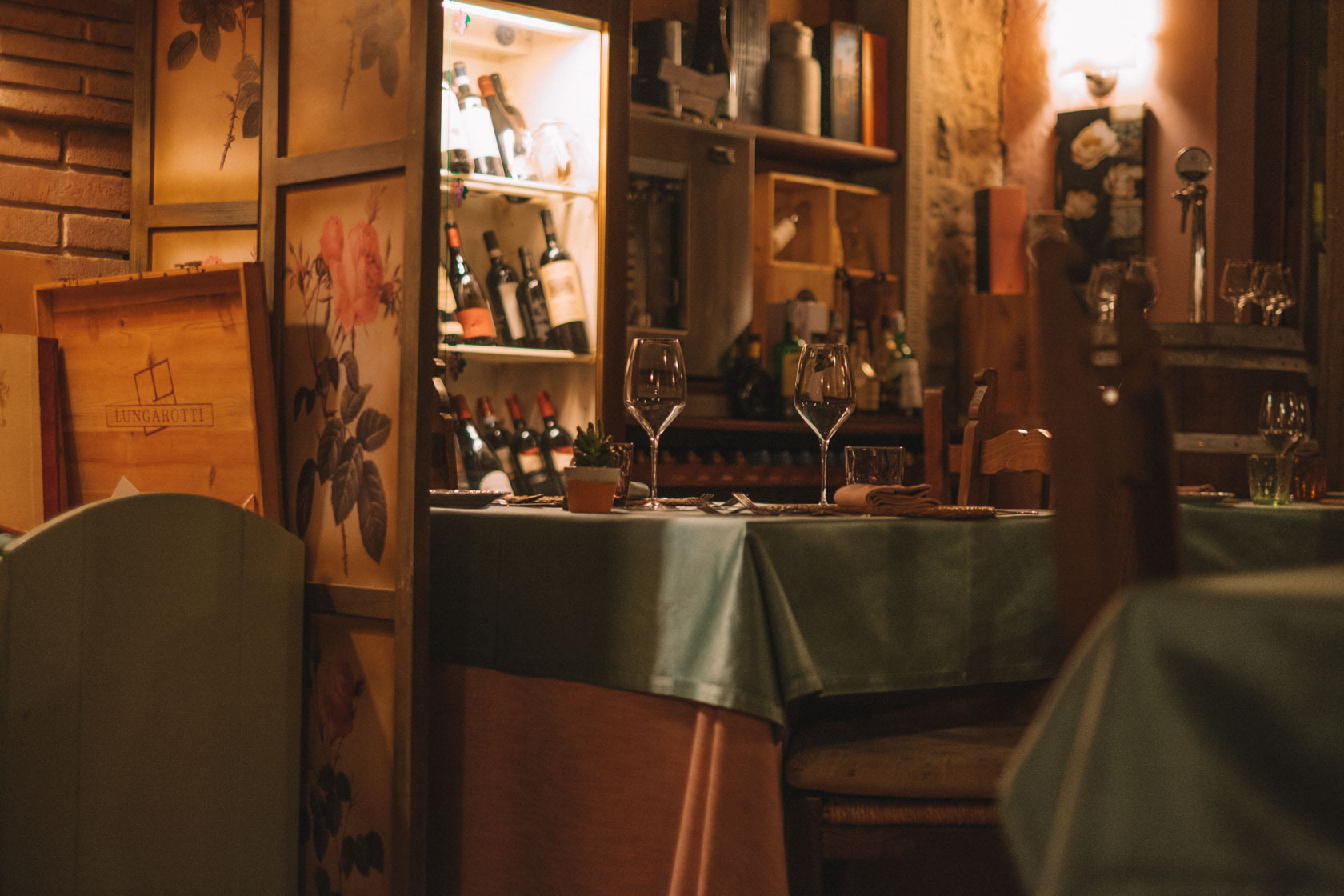 Perugia
Yet another hillside town with hopelessly narrow streets – thankfully we weren't driving an American-sized car or there's no way we'd have mode it out. There were times when we had mere inches on either side of our rental car, and it was probably dumb luck that we didn't get any scratches on it! It's really clear that these cities were not designed with automobiles in mind.
Perugia is special not only for its tiny streets, but the fact that the entire city seems to be made out of stone. There are delicate arches linking buildings together throughout the town, it's amazing that it's all still stuck together after the stone has been worn so smooth.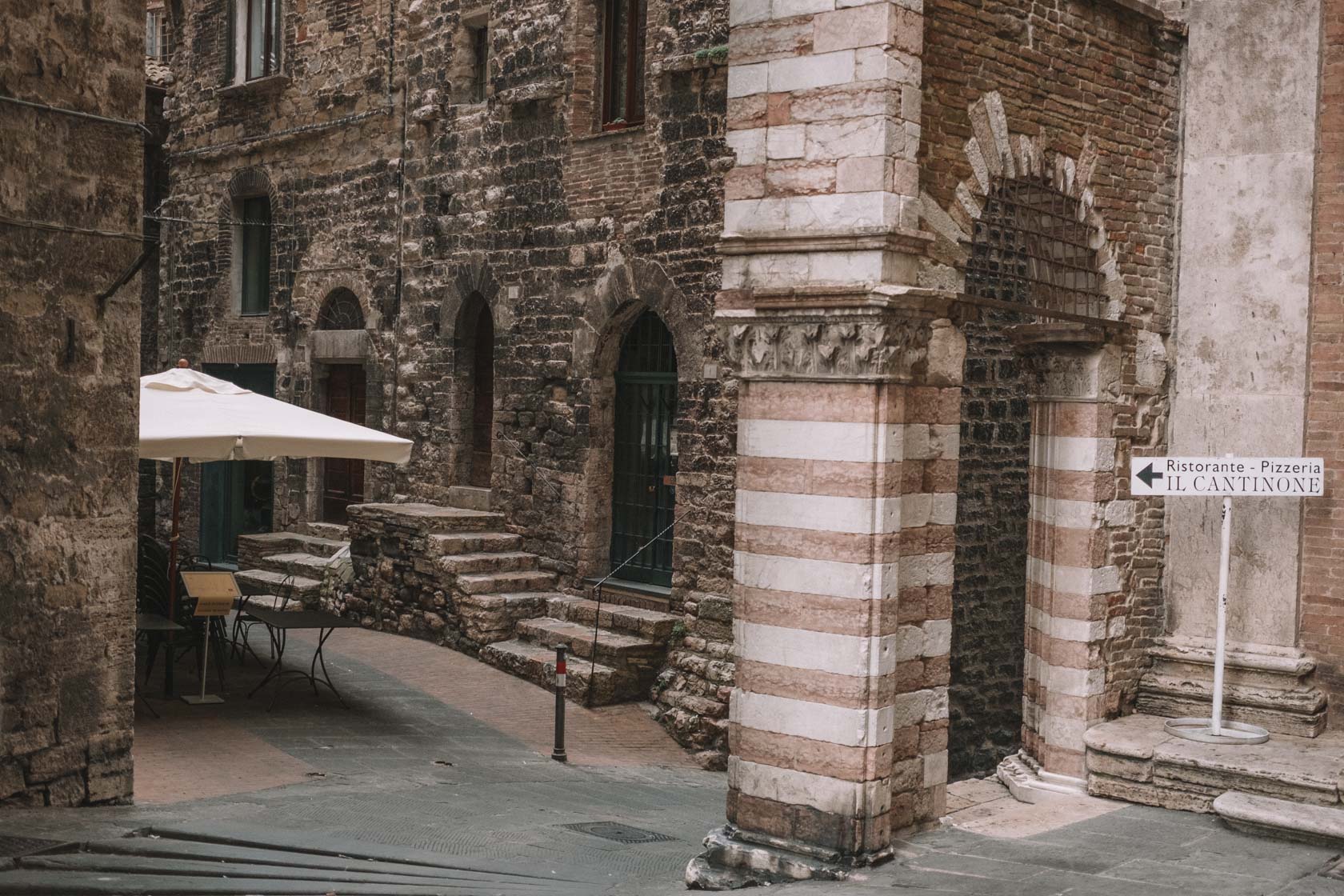 Things to do in Perugia
Piazza IV Novembre – the main square, you simply can't miss it!
Perugia Cathdral – Perugia's most prominent cathedral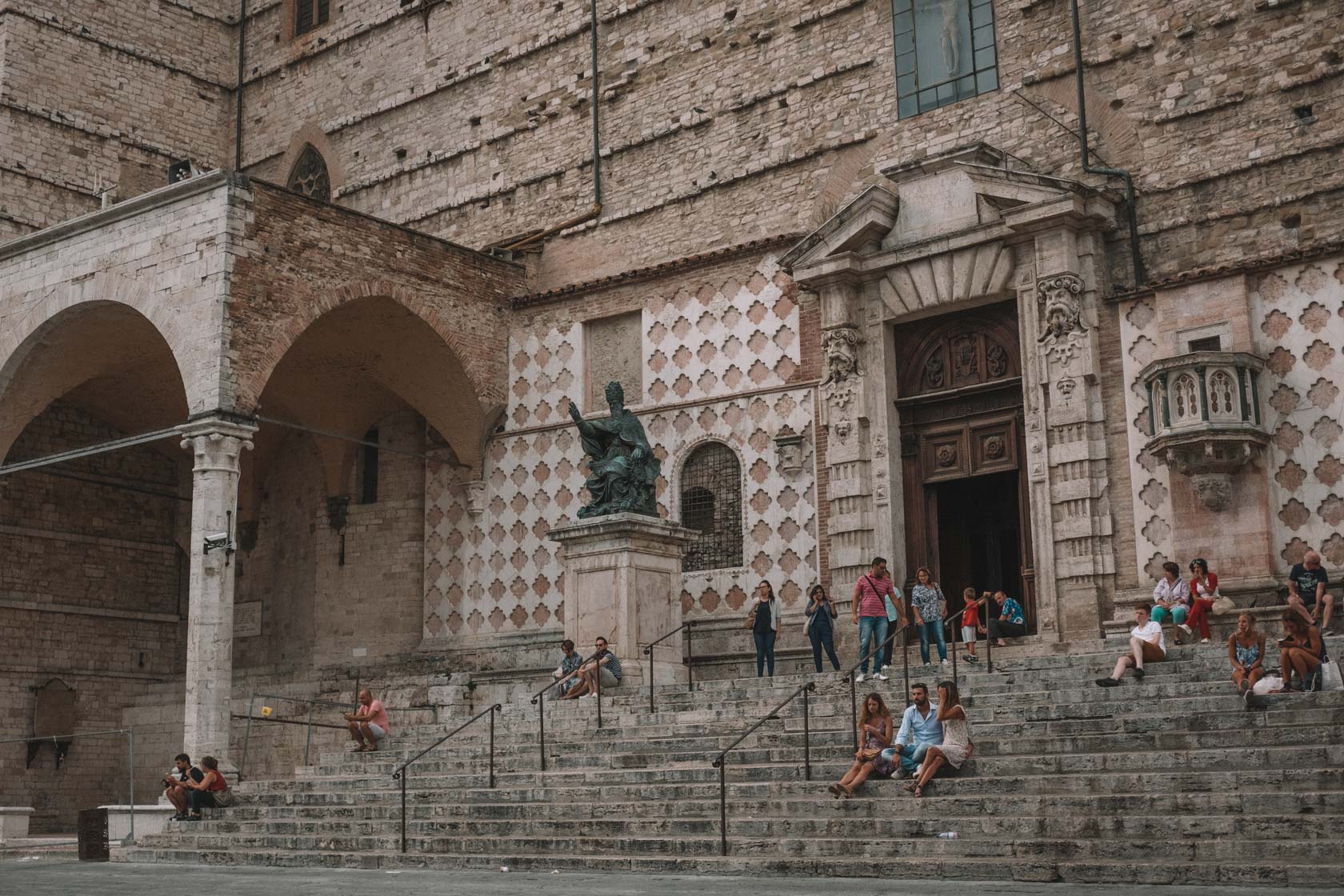 Siena
It's no surprise that Siena was the one city where the number of tourists was still noticable during the shoulder season – its church is OUTSTANDING. I'm not one to care about any ole Italian cathedral, and am the first to admit that they all look pretty similar once you enter the second half of a roadtrip through Italy. But the one in Siena was seriously awesome – known as The Beetlejuice Church, Siena's cathedral is one of the few that actually takes its stripey pattern seriously enough to apply it to the interior.
Things to do in Siena
Piazza del Campo – unique central square, shaped like a scallop
Cathedral Santa Maria Assunta – hands down the most memorable church in Tuscany!
Facciatone – climb for panoramic views of the tower and the main sqaure
Lots of shopping on Banchi di Sopra – Siena's main shopping street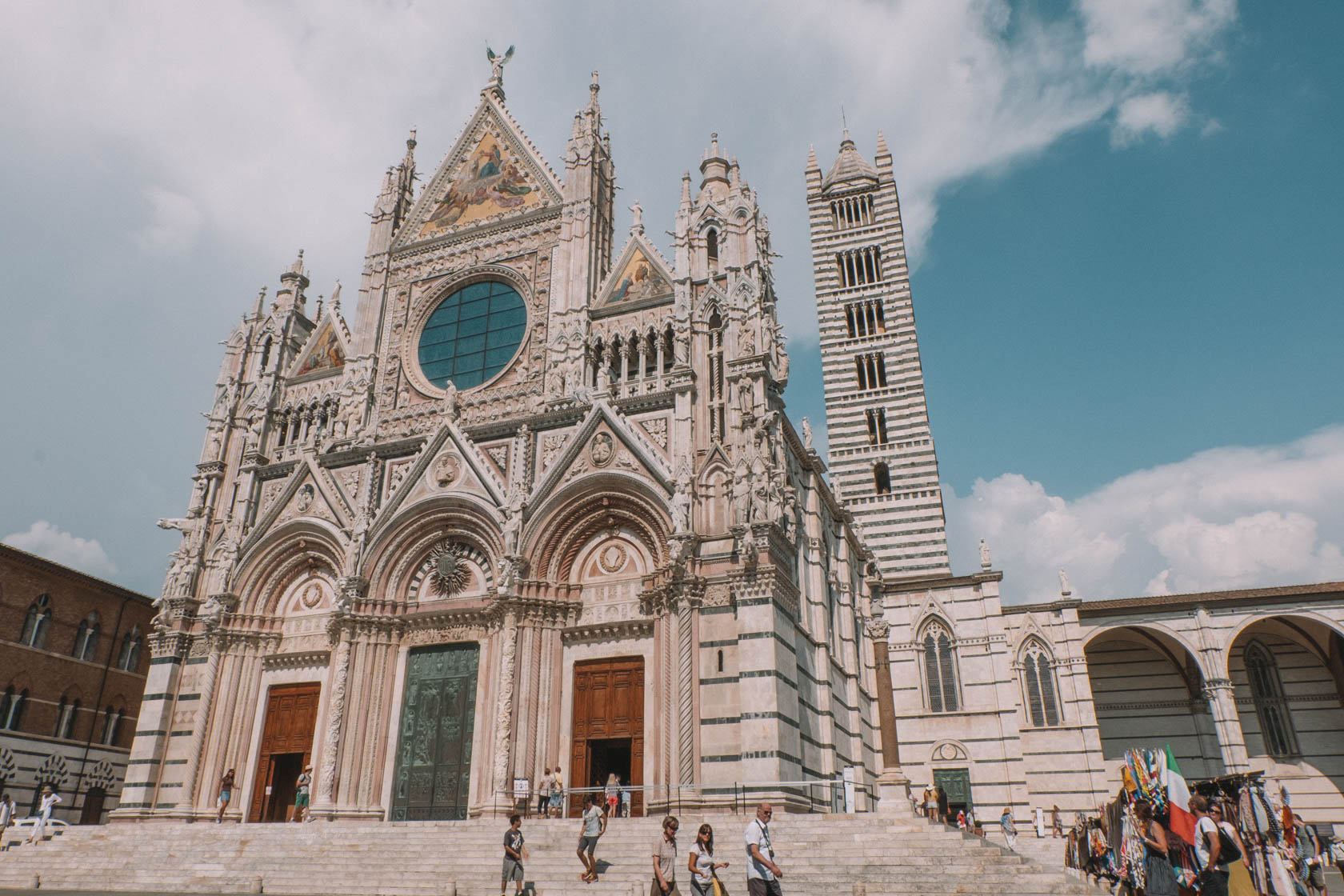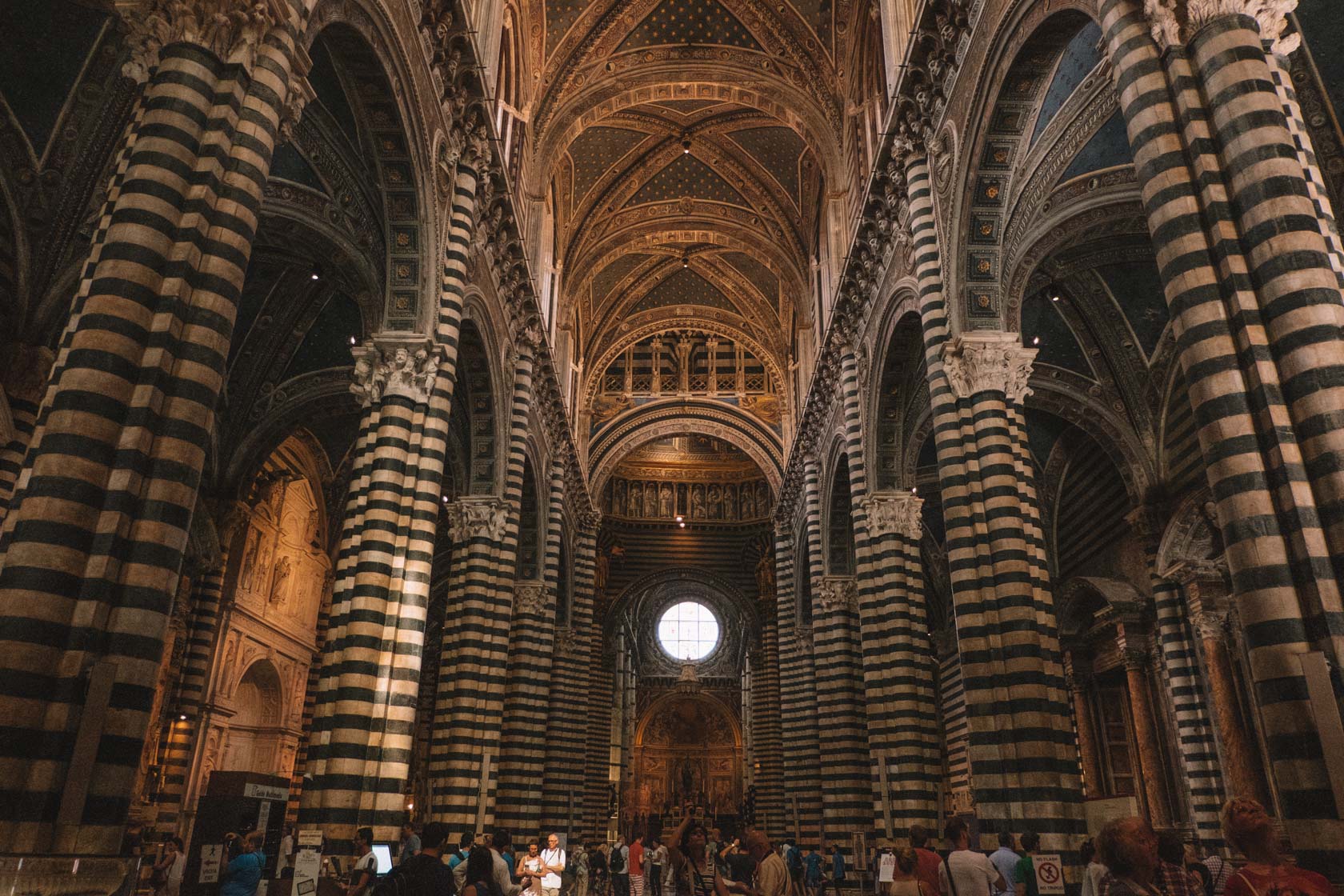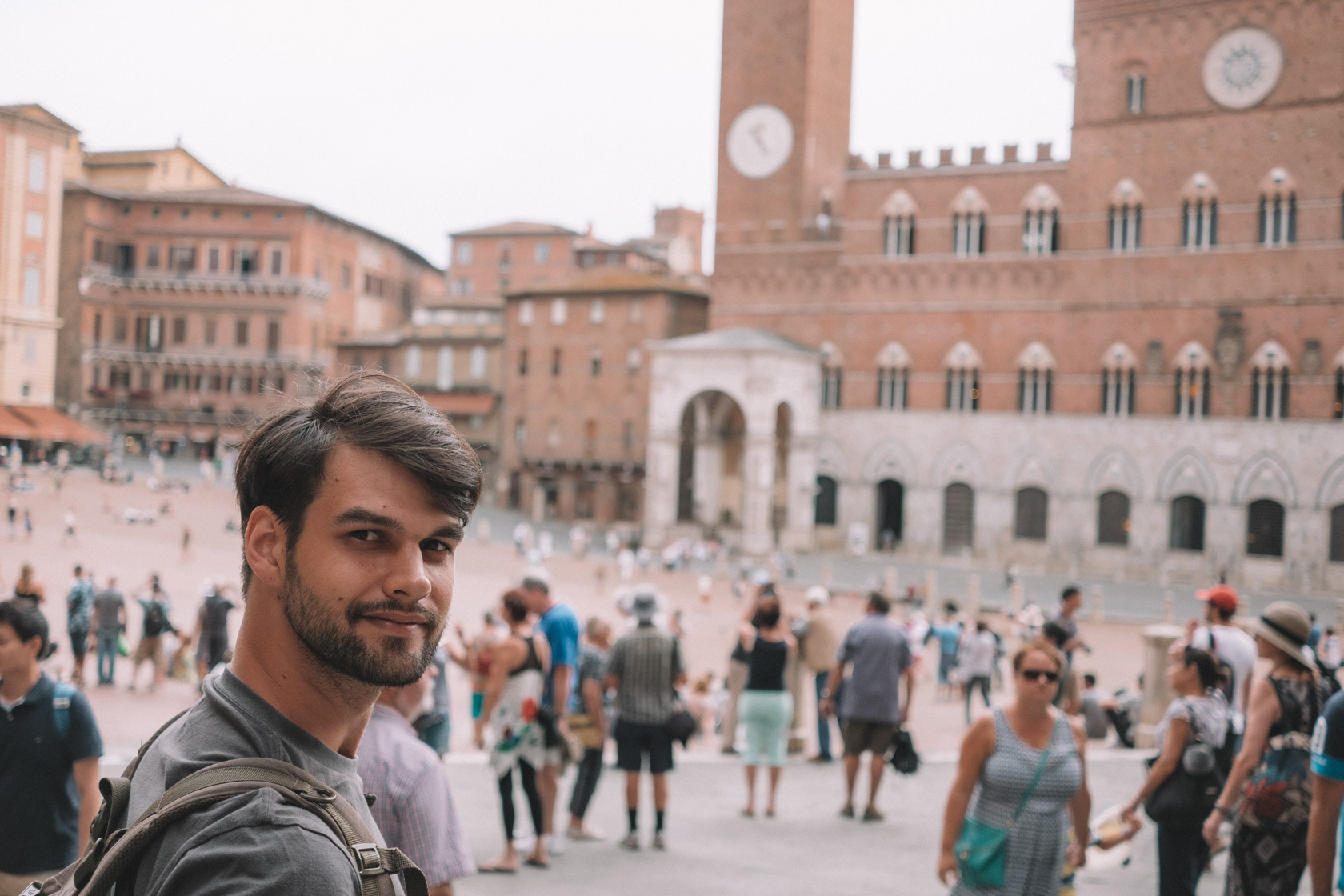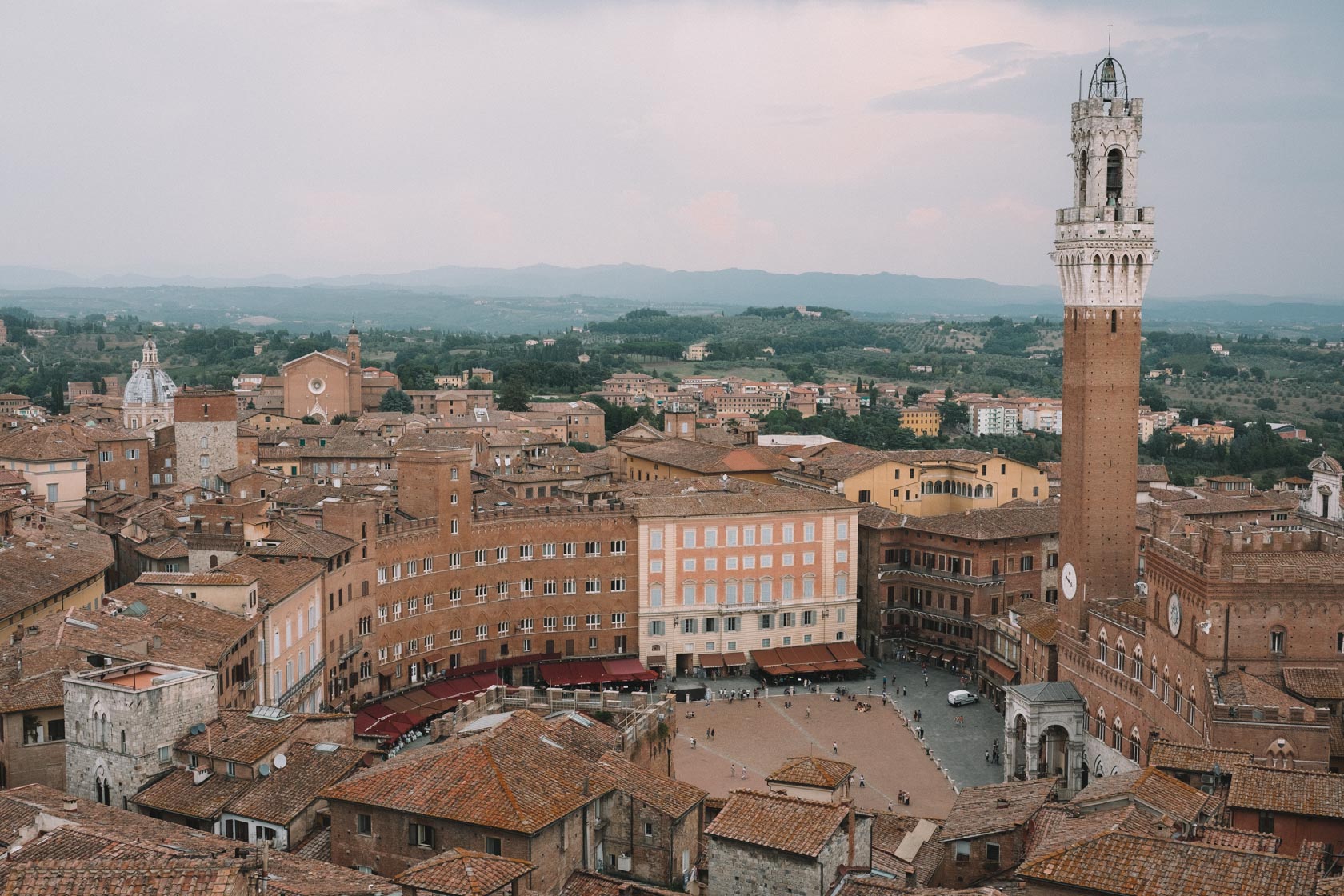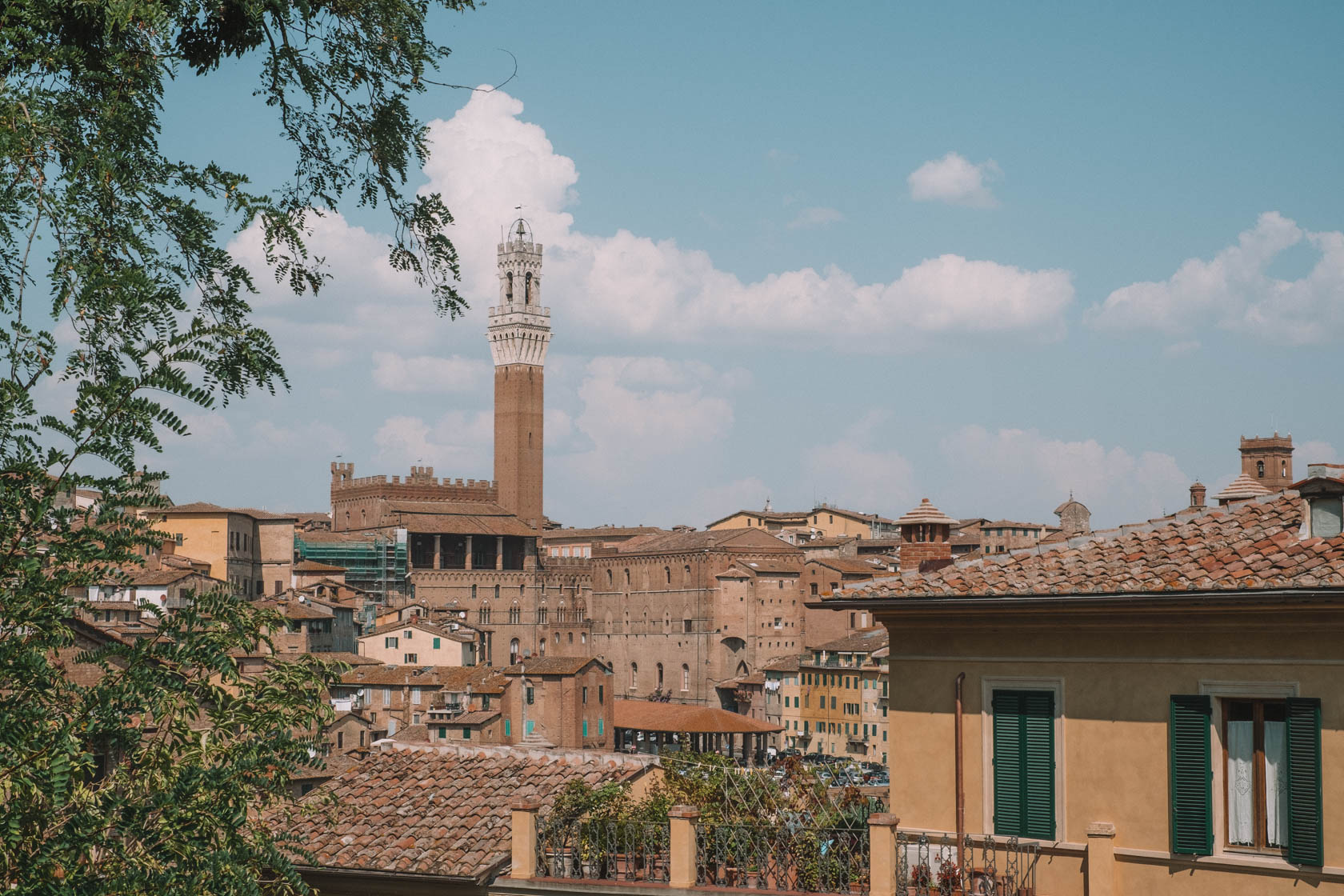 Lucca
The smooth cobblestone streets shone in the rain and reflected buildings that still managed to be bright and vivid in spite of heavy grey skies. Every shop looked like the platonic Italian market. And of course, high fashion shops mixed seemlessly with the local ones. Lucca, like Italian style, is a mesh of effortless beauty and timelessness. The city's cohesive color scheme was meant to be immoralized in photos – and you bet I obliged.
Come to Lucca for some of the most quintessentially Italian vibes of the entire trip.
Things to do in Lucca
Torre Guinigi – Centuries-old oak trees crown this tower, offering lovely views of the city. This tower is probably the most famous sight in the whole city and well worth spending a couple of euros to get to the top.
Museo Villa Puccini – Puccini is the most famous resident of Lucca, as a renowned Italian composer, he has both a statue in public as well as a dedicated museum.
Santa Christina – Cute and quirky cafe and enoteca, where I'd definitely recommend popping in for lunch! Lots of nice wine options and decent prices.
Check out my article on more things to do in Lucca, Italy if you'll have more time in this ultra cute Italian town.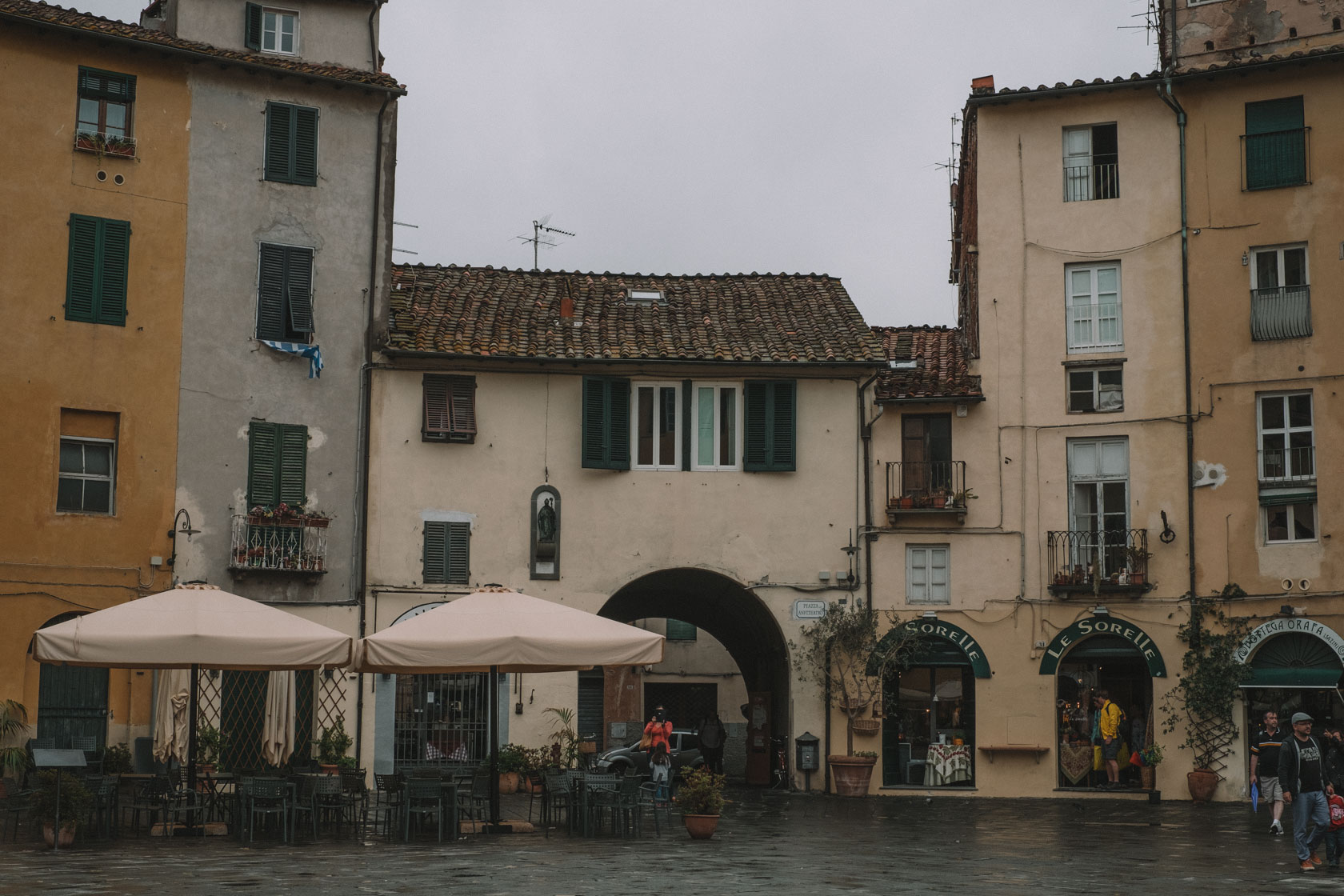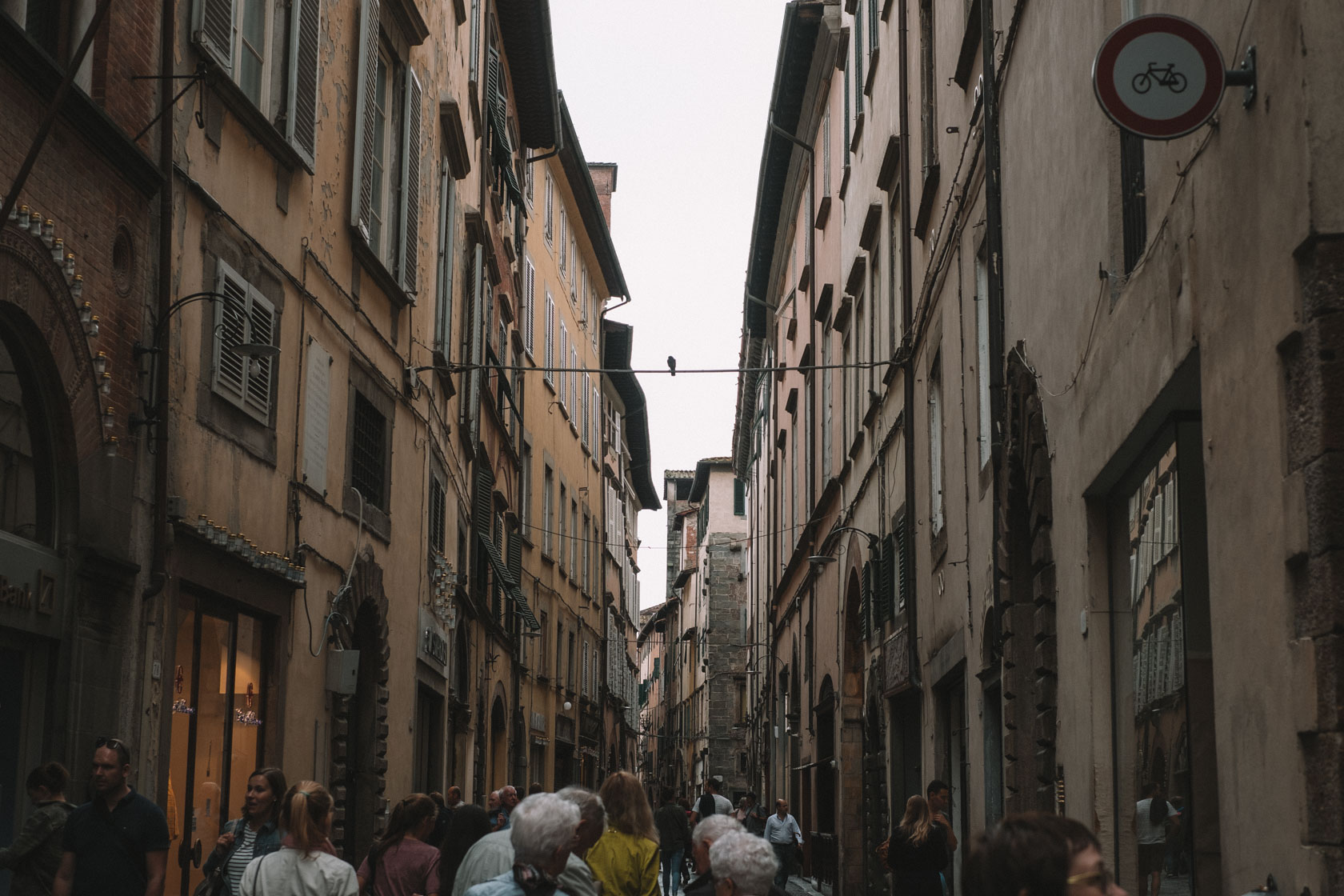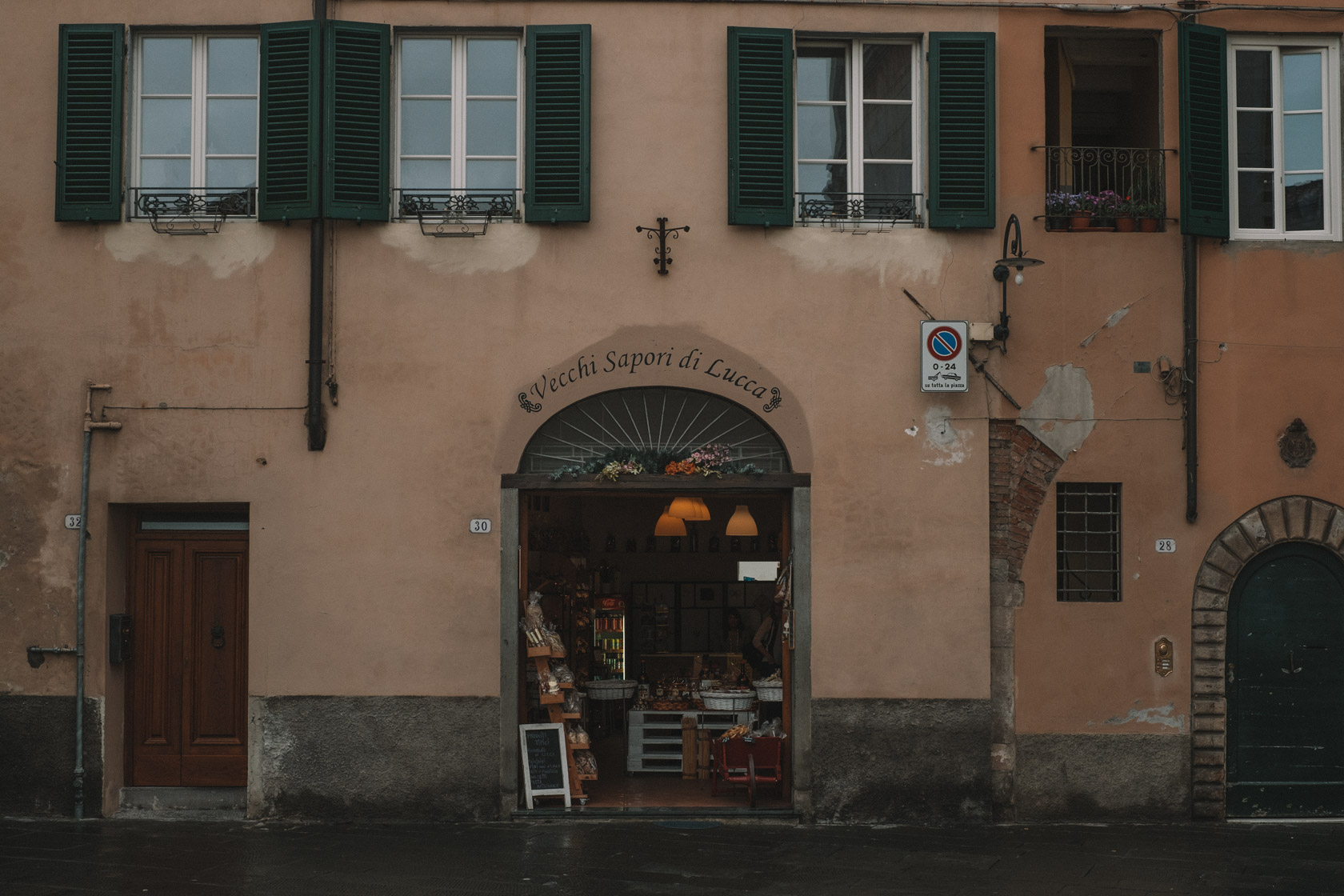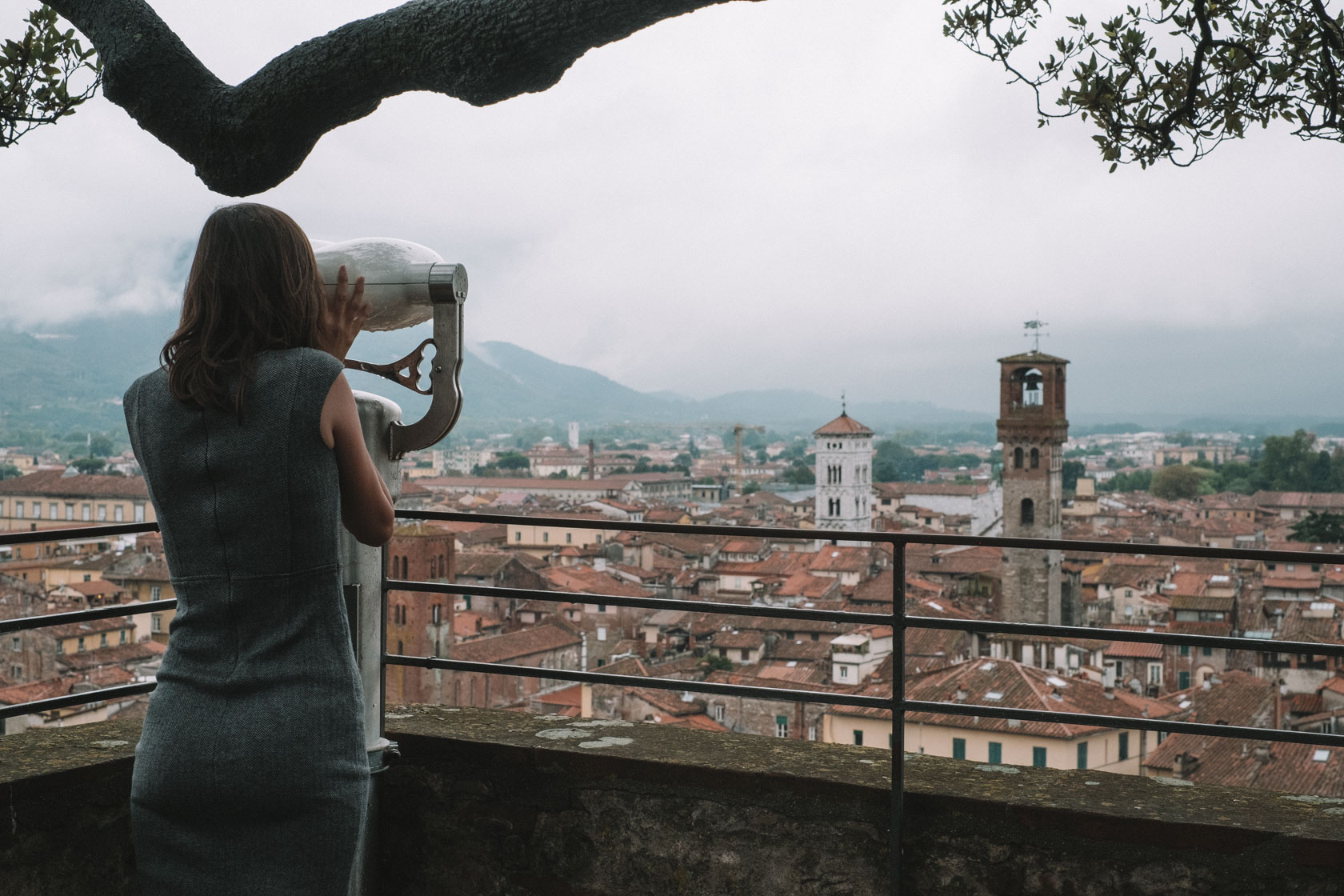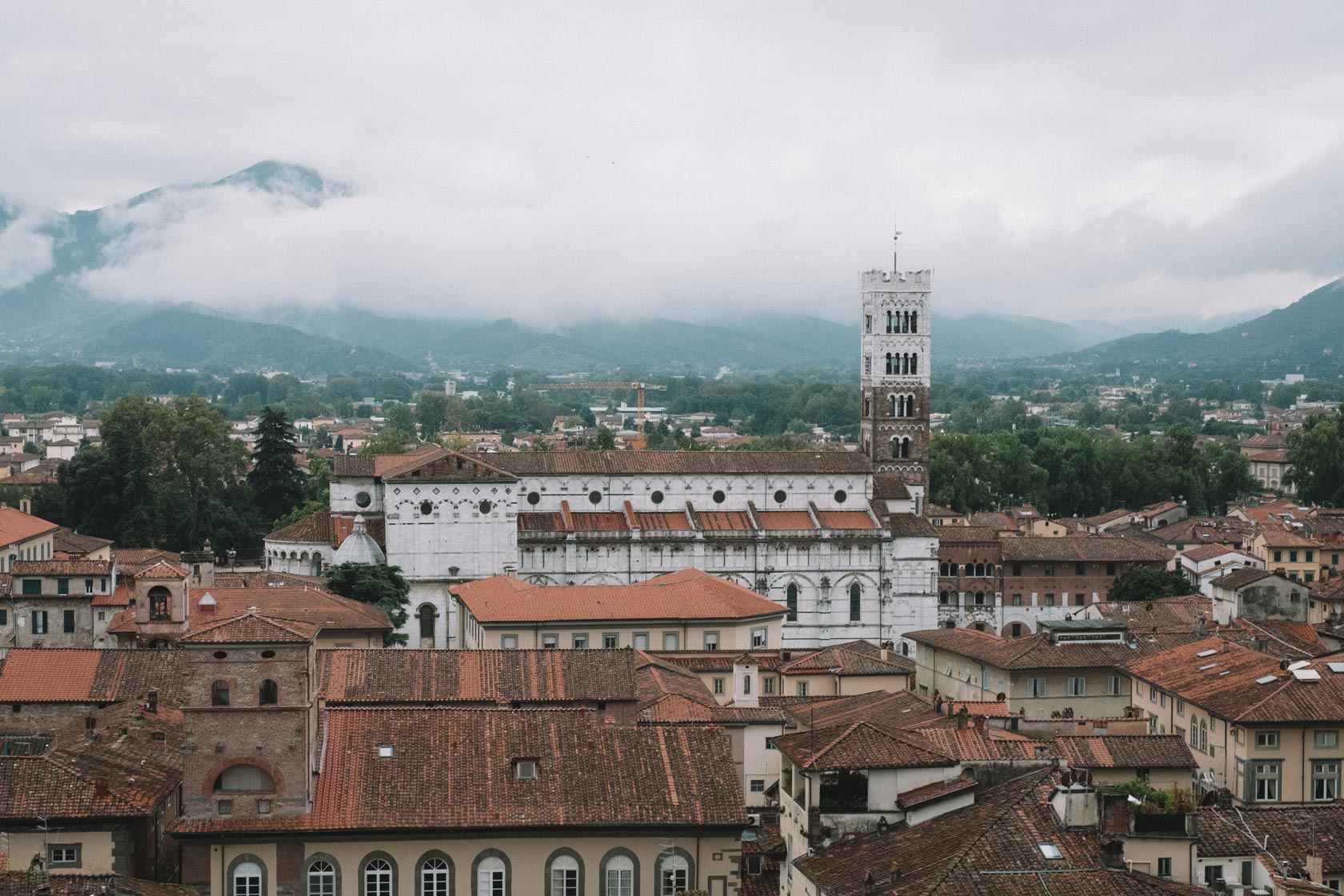 Pisa
Naturally, you know all about the Leaning Tower of Pisa, possibly the most recognizable building in all of Italy. Pisa has this and more to offer, and is a really popular stop right next to Lucca. Unfortunately I've only been to Pisa on a layover, so no pretty photos, but I'd love to go back and do this town justice. Don't forget it if you're planning a trip through Tuscany!
San Gimignano
Besides Montepulciano, San Gimignano is another popular place to go for wine-tasting in Tuscany. Like many towns in Tuscany, San Gimignano is perched on a hill and has old, medieval houses all throughout its city limits. You can visit its tower, Torre Grossa or enter its most famous church, Duomo di San Gimignano .
Again, somewhere I didn't get to spend any time but belongs on my next Tuscany Iterary for certain!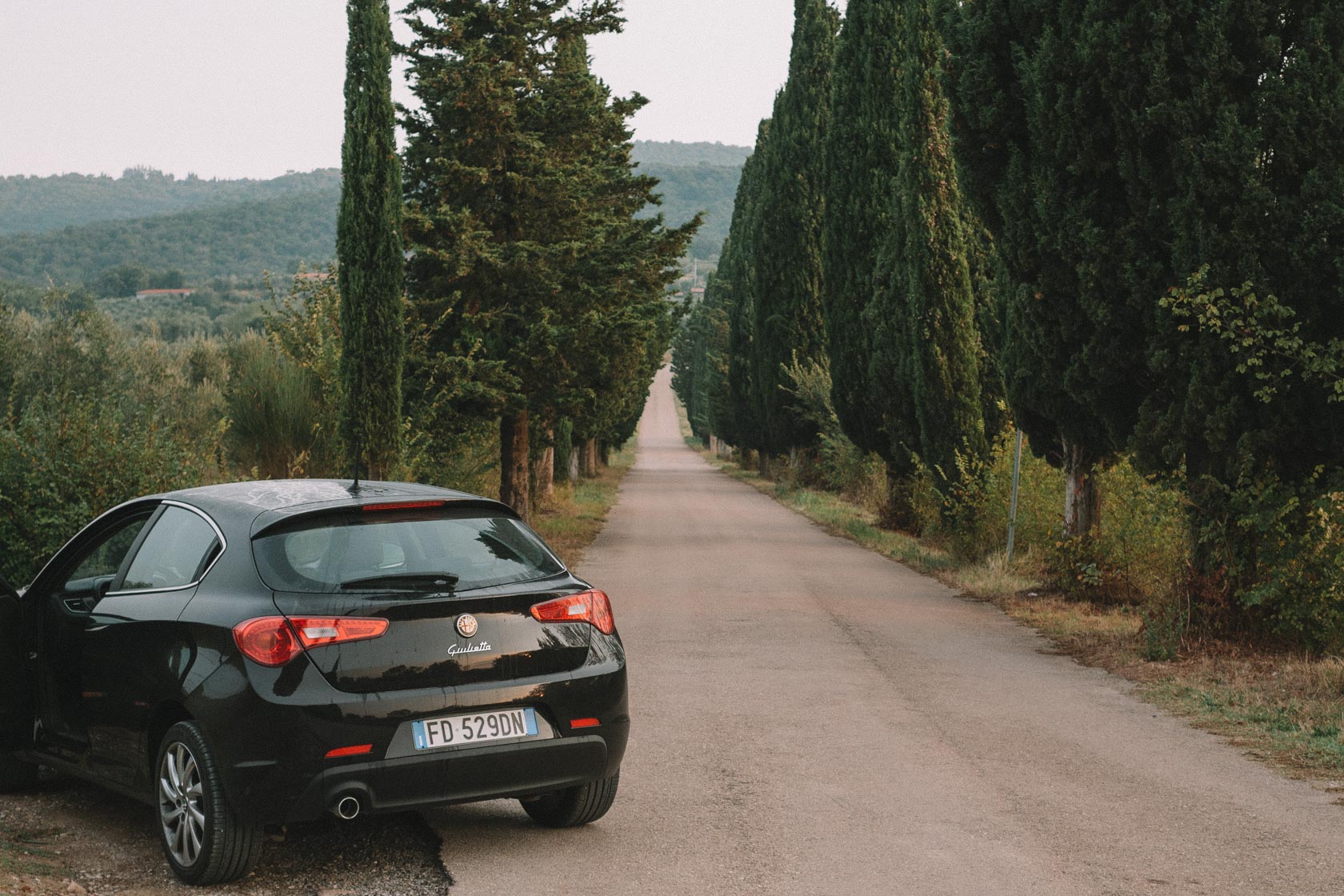 Seven tips for a stress-free road trip in Italy
Get the insurance on your rental car. Italians are known for having a less "gentle" relationship with cars. Get the insurance, at least on the exterior of the car.
Speed limits don't matter until they do. Italians often surpass the speed limit and though the fines are high, they're rarely enforced.
Save some cash at the pump. Use a self-service station to avoid paying to have someone pump your gas for you.
Beware of toll roads and closures, both of which are common in Italy – especially if you need to make a deadline in another town, you may face unexpected traffic. Take this into account while planning.
Getting into small Italian towns by car is tricky. Look for parking before you approach town. Often parking is only available outside the city walls. Parking prices vary greatly depending on where you are.
Balance your time between small and large towns. Even the touristy spots in Tuscany are well-visited for a reason – don't pass up the big cities like Florence and Pisa just because you're worried about fighting the crowds. At the same time, small towns can get repetitive, as each is just as charming as the last. Keep things fresh by mixing and matching!
Schedule wine tastings in advance. If you're looking to combine a wine tasting with a meal, booking ahead is absolutely necessary. Without a meal, many wine shops offer less formal tasting (and therefore, don't necessarily require a reservation).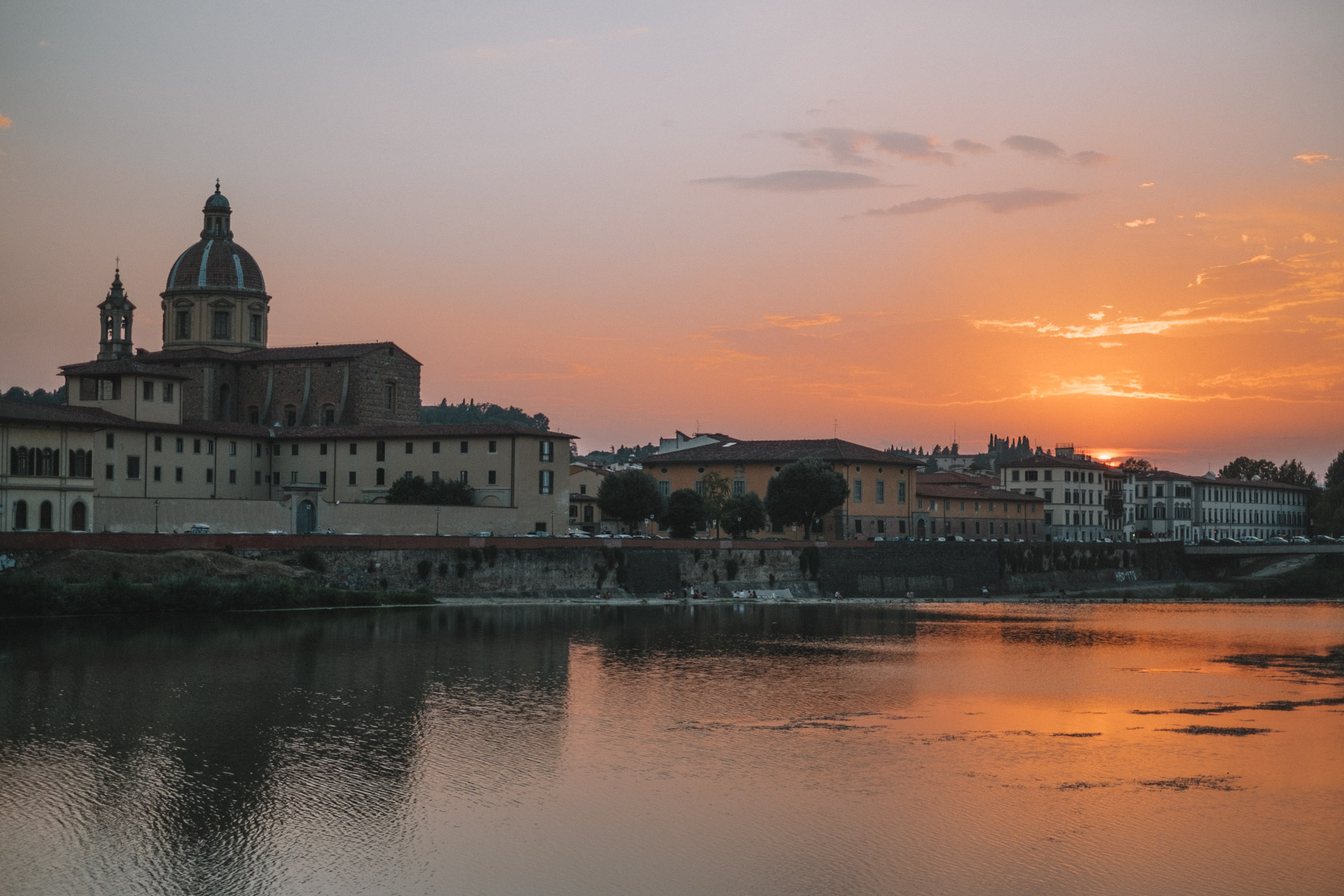 Have you been to Tuscany or Umbria? If you could pick any of these idyllic towns to visit, which would you pick?
Share your experiences and tips in the comments, I'd love to hear advice on what to do next time!
Pin this post for later!