Don't get me wrong – there was a time in my life where I fantasized about quitting my job and traveling Europe with only a mandolin, which I'd probably learn to play while watching Youtube on the train. Somehow I'd do that while becoming an expert at French-braiding my own hair, and oh, I'd also have a really successful freelancing business that didn't require stable internet. If I were to describe that dream life, it would've been titled "Hipster Sound of Music."
Of course, things didn't end up quite that way, but it wasn't a total loss: I found a way to take my 9-5 job and make that conform to a lifestyle of travel. I'm traveled almost every single month this year, with my longest trip lasting almost three weeks in Japan – all with a full-time job and a fixed home base.
Here are work and travel hacks to stretch your travel time to the limit!
"Work hard. Travel harder."
Tweet this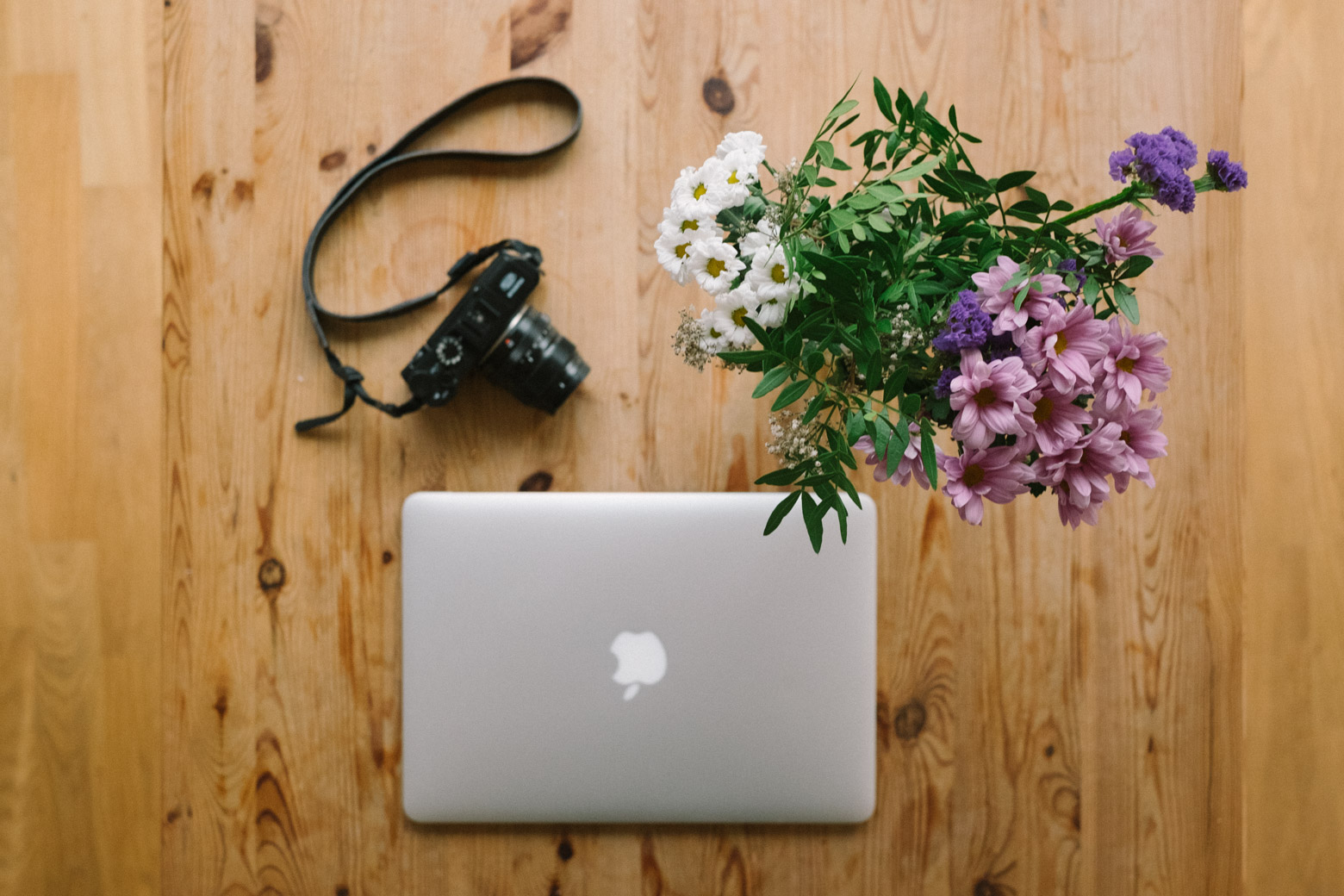 Actually take your vacation days!
Studies have shown that Americans are especially bad at actually using their vacation, on average taking about half of the paid vacation they're eligible for. And we all know that compared to some places *cough* Europe *cough*, American's aren't getting much vacation to start with. Most people I talk to are pretty happy to report that they've got two weeks – and by extension, they're probably only taking one week per year.
Does this describe your situation?
Be brave. A lot of people also report feeling pressured not to take their vacation, either because they'll fall behind or be seen as a "slacker" by their employer. So in a very real sense, it does take a degree of bravery to take time off. Luckily, this trend is changing, and some companies have instituted not just unlimited vacation, but mandatory minimum vacation, in part to ensure the mental health of their employees and get rid of the stigma associated with going on holiday.
That's a great start, but it's still up to you, the employee, to exercise your right and take your time off! Once you're feeling spiffy about spending two weeks traveling per year – let's see how we can bump that up, shall we?
Think differently about your benefits
You might be surprised how pleased an employer can be to give you some extra vacation the next time you're negotiating a raise. Just toss in a little, "That's percentage is fine, but I'd really like a couple extra vacation days to help maintain my work-life balance."
It's a lot easier for the boss to give you vacation than money – there's no column in his or her spreadsheet called "theoretical money lost by granting a vacation day." Vacation feels free, so take advantage of that!
Plan trips around weekends and holidays
Of course, some employers do have hard limits on what kind of vacation days they give – or worse, they say that giving you extra holidays would make other people entitled to them too (equality, blech!). Even with the days you've got, there are a number of strategies to make sure they really count.
One of my favorite terms the Germans have coined is the Bridge Day. To "take the bridge day" means leveraging an existing national or local holiday to pad your weekend with days off. For example, there's a public holiday on a Thursday, take off the Friday as a "bridge day" and get four days away from work for the cost of only one.
Once I used this exact strategy to spend almost three weeks in Japan, using less than 10 days of vacation. Sometimes I really am grateful for Germany's abundance of religious holidays!
Put in overtime (responsibly)
I was pretty excited when I got my first salaried job – finally, making the big bucks! But as it turns out, the hourly rate of a salaried job can be waaaay lower that you'd think, simply because you end up putting in more hours. If this happens regularly, consider asking your boss if you can earn compensation for your overtime in the form of time off. Even though an hour here and there is perfectly normal in most scenarios, putting in extra hours to meet a tight deadline warrants some time to recover.
At the same time, the more we work, the more we risk burning out and needing an even longer vacation to help us recover. So overtime work should be performed sparingly. I like to use my overtime hours to help me catch an earlier flight on a Friday afternoon, or come in later on a Monday morning after a weekened trip.
Attend conferences and professional development events
Getting paid to travel is pretty much any traveler's dream, but by traveling for professional reasons you're basically killing two birds with one stone. The company will pay for your flights, accomodation, daily expenses while you're free to explore the city by night. No one has to know that you might be seeking out these events based on the city's unique architecture or cultural heritage 😉
…and then extend those work trips
Apply the bridge day policy to your work travel, and turn a weekday conference into a weeklong trip! In some scenarios, like the public sector, this can be difficult because of government policies that try to prohibit abuse. But in the private sector, this is a very common practice and can normally be accomplished by simply saying that you'd like to fly in a few days earlier and will handle your own accomodation during that time.
I did this recently on a trip to London, where a conference was happening between Tuesday and Wednesday, and I was able to visit London for five days without using a single day of vacation. By flying in the Friday beforehand and then working from our London office on the Monday before the conference, I had a perfectly productive work environment in another city I wanted to see.
Action steps:
Research conferences that relate to your work.
Find a connection between the talks there, and your day-to-day work.
Propose it to your boss! Explain how it will give you new or improved skills to do your job better.
Work remotely
Does your company have offices in other cities or countries? Or can you negotiate a certain amount of remote work the next time the salary question crosses the table? It can still be romatic to do your job – you just so happen to be in a cafe in a foreign country, possibly sipping a mojito after a hearty lunch.
Of course, working remotely has upsides and downsides. Not everyone is cut out for remote work, as it requires a lot of discipline to be productive in the face of many, many possible distractions. The other issue is that if you perform poorly while working remotely, it doesn't bode well for the next time you ask. But if you can block everything else out and focus on your task, and even better, demonstrate what you've done during your remote time to the team or your supervisor, remote work could make you a happier and more productive worker bee.
Action steps:
Decide where you want to go – how will you ensure a stable internet connection and a relatively distraction-free environment?
Formulate a plan: what hours you'll be available considering the time difference, where you'll work from, and set up an "evaluation" timeframe, after which you can discuss with your employer whether the remote work situation is working for both sides.
Share it with your boss! You can also share with him or her the benefits of working remotely for both employees and the employer.
Travel close to home
I'm almost ashamed to say it, but I've hardly traveled within Germany for someone who's been living here for three years – and I bet the same could be said about a lot of people! It's easy to forget that there's a lot of traveling to be done in your immediate vicinity. Weekend trips that don't require more than a couple hours of travel tip are possibly the best way to ensure that you're traveling often without incurring massive expenses or eating up your vacation days!
Action steps:
Find out what's around you! What small towns, natural parks, or outdoor activities are easily accessible from the city you're living in. Bonus points if it can be reached by public transit!
Research these places, and plan a trip!
Get a transfer at your current job
Depending on where you live, taking a lot of short trips to interesting places might be next to impossible – like if you live in Tucson, Arizona like I did, and the next interesting place is Los Angeles, an 8-hour drive away.
If you work at a larger company, see if you can get relocated elsewhere in the country or around the world. Oftentimes, they would rather be flexible with you than risk having to train someone new.
And if all else fails: quitting is always an option
Finding a job in a foreign country might be easier than you think, especially depending on your skills, connections, and drive to make it happen. Establishing travel as a priority in life does not necessarily mean living out of a backpack!
How do YOU make travel a priority with a full-time job?
Do you have any other vacation hacks to share? I would love to hear them (and put them to use!)