Budapest, Hungary
How you do you plan the next place you're going to visit in the world? There are so many options, and oftentimes it seems like my bucketlist is getting longer rather than shorter, no many how many places I go. Especially in the age of social media and over-sharing, it feels like I find a new place that seems absolutely fascinating on a daily basis. How's a girl to keep up in this ever expanding universe?!
I'll tell you one of my laziest favorite ways to pick my next destination: Ryanair's Flight Map. This amazing tool finds your closest airport, highlights the cities the budget airline is flying to, and tells you just how darn cheap you can get there for. That's how I found out that Budapest can be reached from Berlin for a mere $30 roundtrip, and promptly booked a flight.
Why visit Budapest?
In case you weren't convinced by my cheapo argument that Budapest is a well-connected budget destination, I compiled my ten favorite photos from my weekend in Budapest. Even though the trip was short, it was long enough to pique my curiosity and whet my appetite for more Hungarian wine the local culture.
Without further ado: here are ten photos to convince you to visit Budapest!
Budapest's parliament building is just as impressive in real life
If you google Budapest, this parliament building is the very first thing that floods the image search results. While Budapest has a number of famous buildings, the Parliament building is by far the most recognizable. From across the Danube river, the view of the building at dusk is absolutely unparalleled. Especially once they start to switch on the lights while evening settles over the city, there is possibly no more magical moment to be had than watching Parliament begin to glow.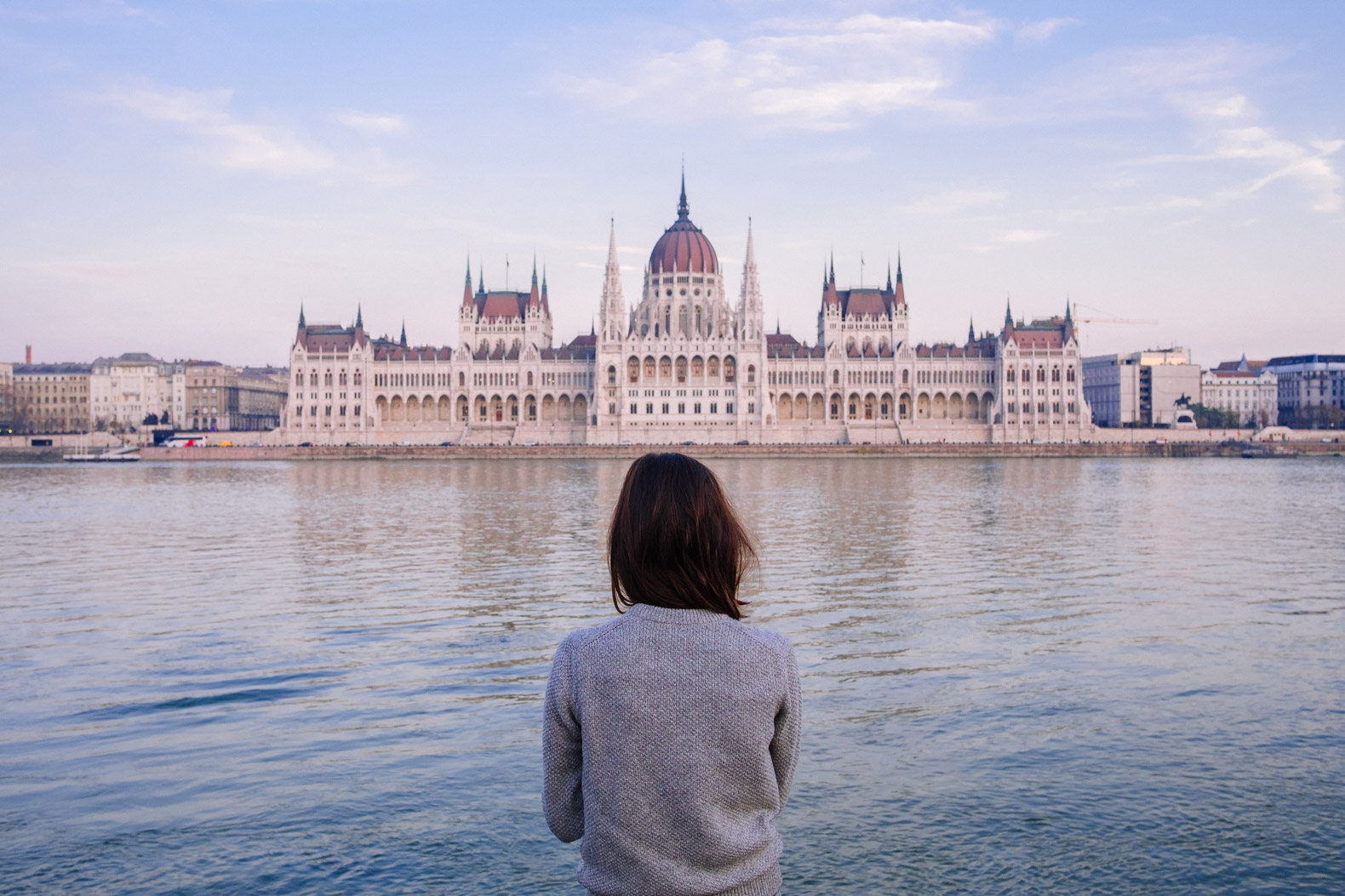 Országház – Hungarian Parliament Building
Its unique architectural style
The first thing to know about Budapest is that it used to be two cities: Buda and Pest, which were merged into one glorious unit stradling the Danube River. The Buda side on the West Bank contains most of the famous landmarks, while Pest on the East side is where the food and nightlife is going down. This makes it easy to decide where to spend your days and nights in the city! Perhaps the #1 thing to in Budapest can be found in former Buda: Castle Hill . This is where you can see the most classic view over Budapest, including both the Chain Bridge and the Parliament building. In fact, this view is so classic that it earned a UNESCO status itself.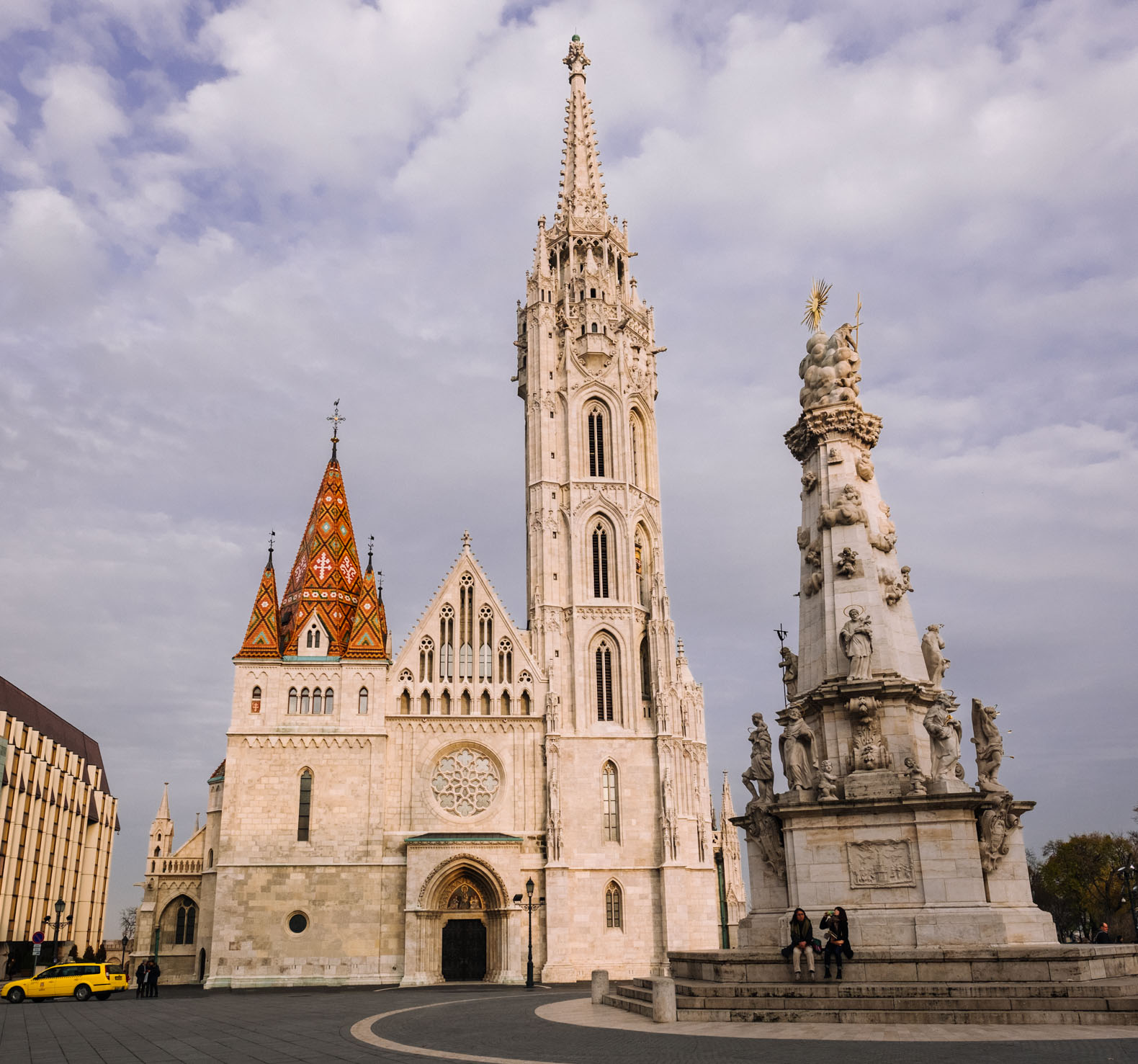 Matthias Church – The second largest church in the Buda district and an exquisite example of Gothic architecture. How cool is that orange roof? If I had to think of one characteristic that reminds me the most of Hungary, this would be it.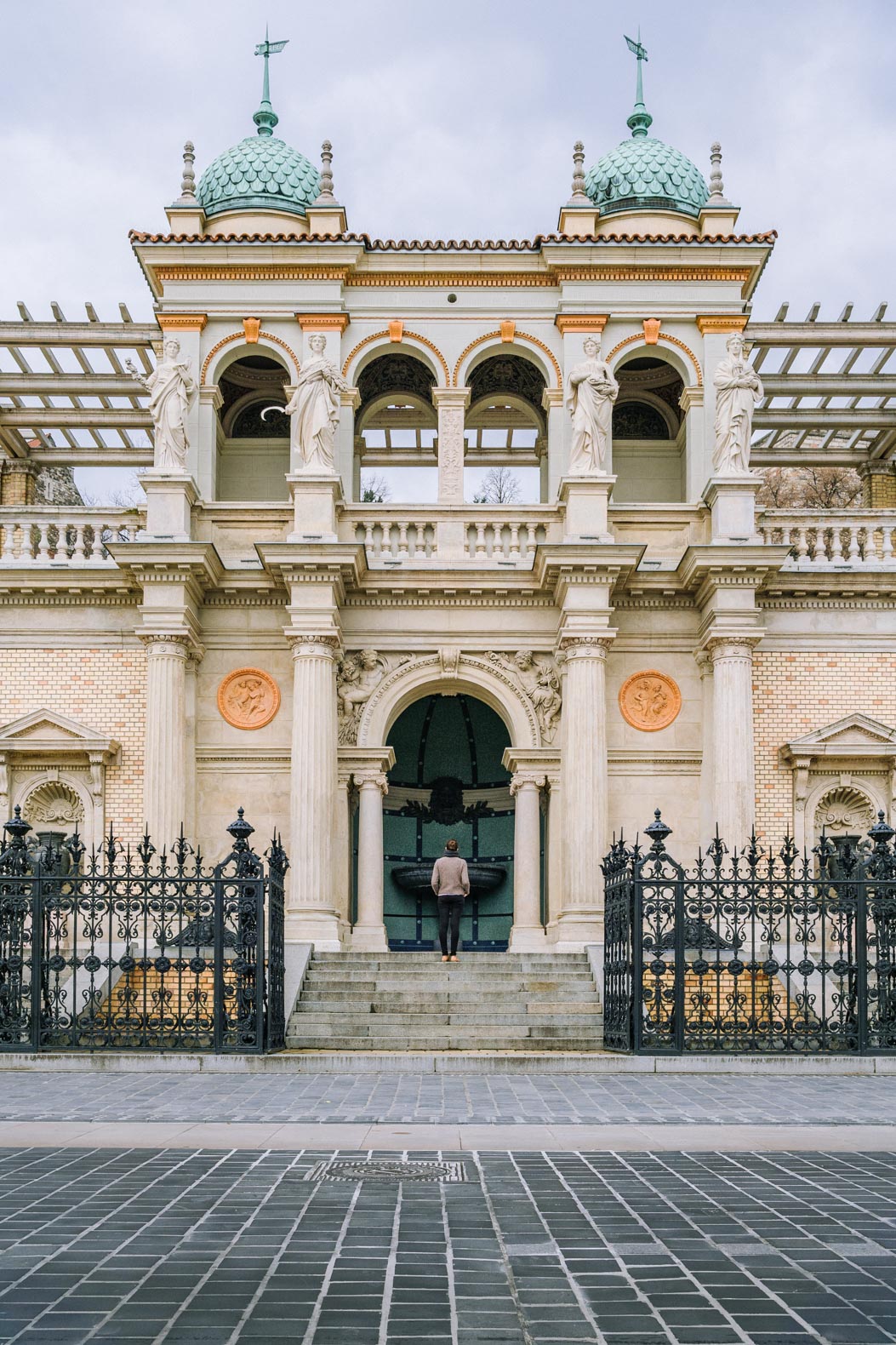 Várbazár – The renovated Castle Bazaar is a lovely surprise during the riverside walk towards the view of Parliament. Can you say, classic European charm?
Budapest's history and legacy
The Jewish population of Budapest peaked around 1900, when almost 1/4 of its inhabitants were Jewish, earning the title "Jewish Mecca". Today, the largest synagogue in Europe still stands as a sobering reminder of what happened in its very location during World War II, in a neighborhood where Jews were sequestered into ghettos and left to either suffering or execution.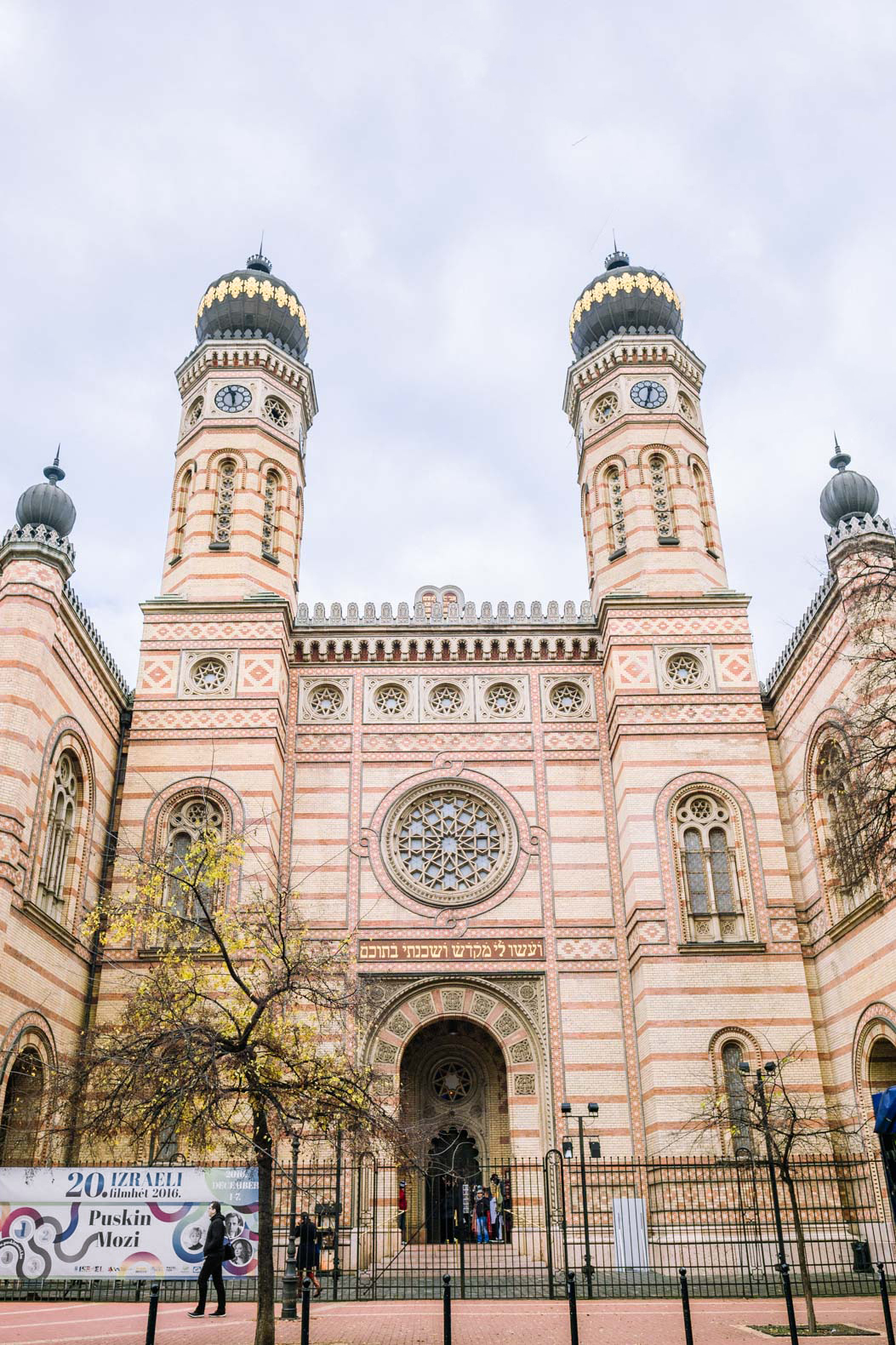 Apart from its historical significance, the synagogue is distinct for its Moorish revival style – which might remind you of Islamic architecture. I honestly wasn't sure what to expect when coming here, it was my first time seeing or going inside a synagogue. But let me tell you – it's a photographer's dream! So much symmetry and beautiful colors, it was refreshing after spending so long inside of very-nice-but-all-similar Catholic churches in Italy.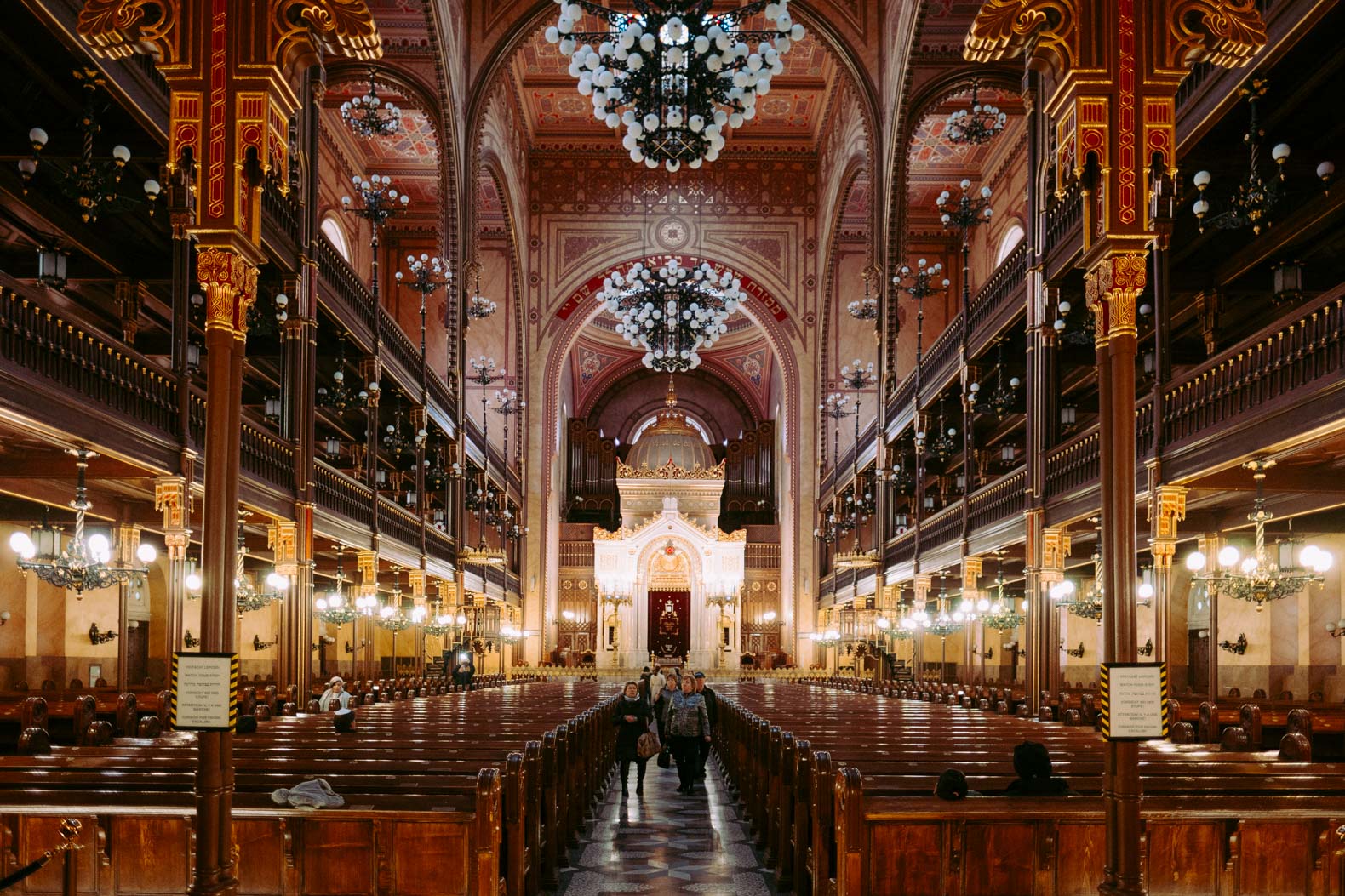 Dohány Street Synagogue – The largest synagogue in Europe, and the second largest in the world. It's architectural style is clearly a direct reference to that of the Arabs, according to its Viennese architect.
Classic European charm
The Vajdahunyad Castle was modeled after castles in Transylvania, which comes as no surprise when you first see it. While never inhabited, it was built to celebrate 1,000 years since the Hungarian Conquest in 895. It even has a statue to commemorate a famous Hungarian actor who portrayed Dracula in the original film from 1931. The Castle is in close proximity to Heroes' Square and Széchenyi Thermal Bath (the most famous bath complex in the city). So there is no chance it's out of your way to stroll through!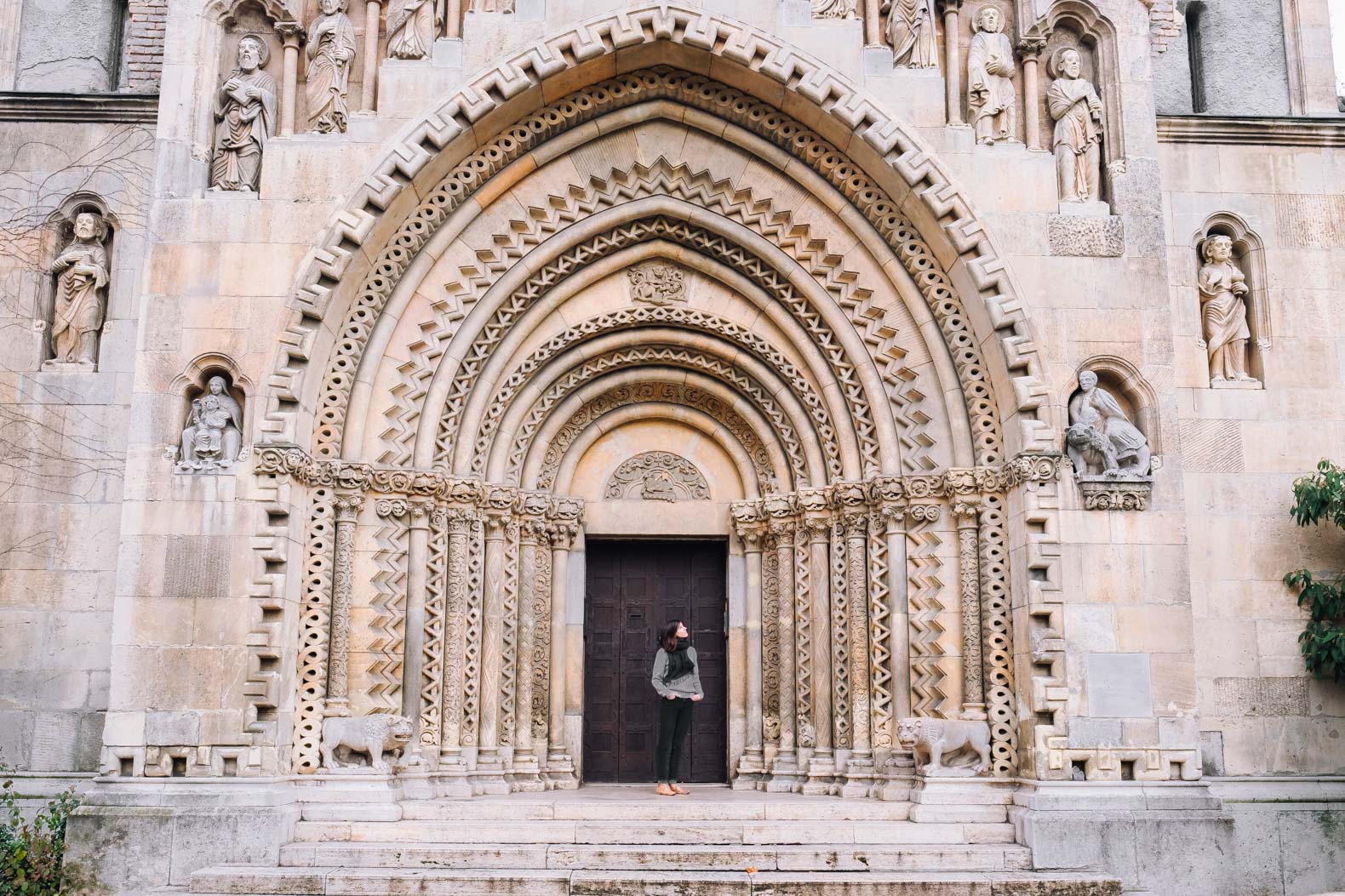 Vajdahunyad Castle – An actual castle in the middle of the Budapest City Park. There were people ice skating on a neighboring pong when I visited!
Hungarian food & wine – please and thank you!
Forget everything you think you know about goulash – this Hungarian staple (and national dish) can be prepared in numerous ways, sometimes featuring various meats, beans, and flavorings. Besides the ubiquitous Eastern European dish, I seriously loved the Hungarian food I tried. We were lucky enough to have someone who grew up in Budapest to show us his favorite restaurant, and you can imagine that it did not disappoint. If you are in Budapest, don't miss Café Kör for your taste of local cuisine (just be sure to book in advance, as they are extremely popular!).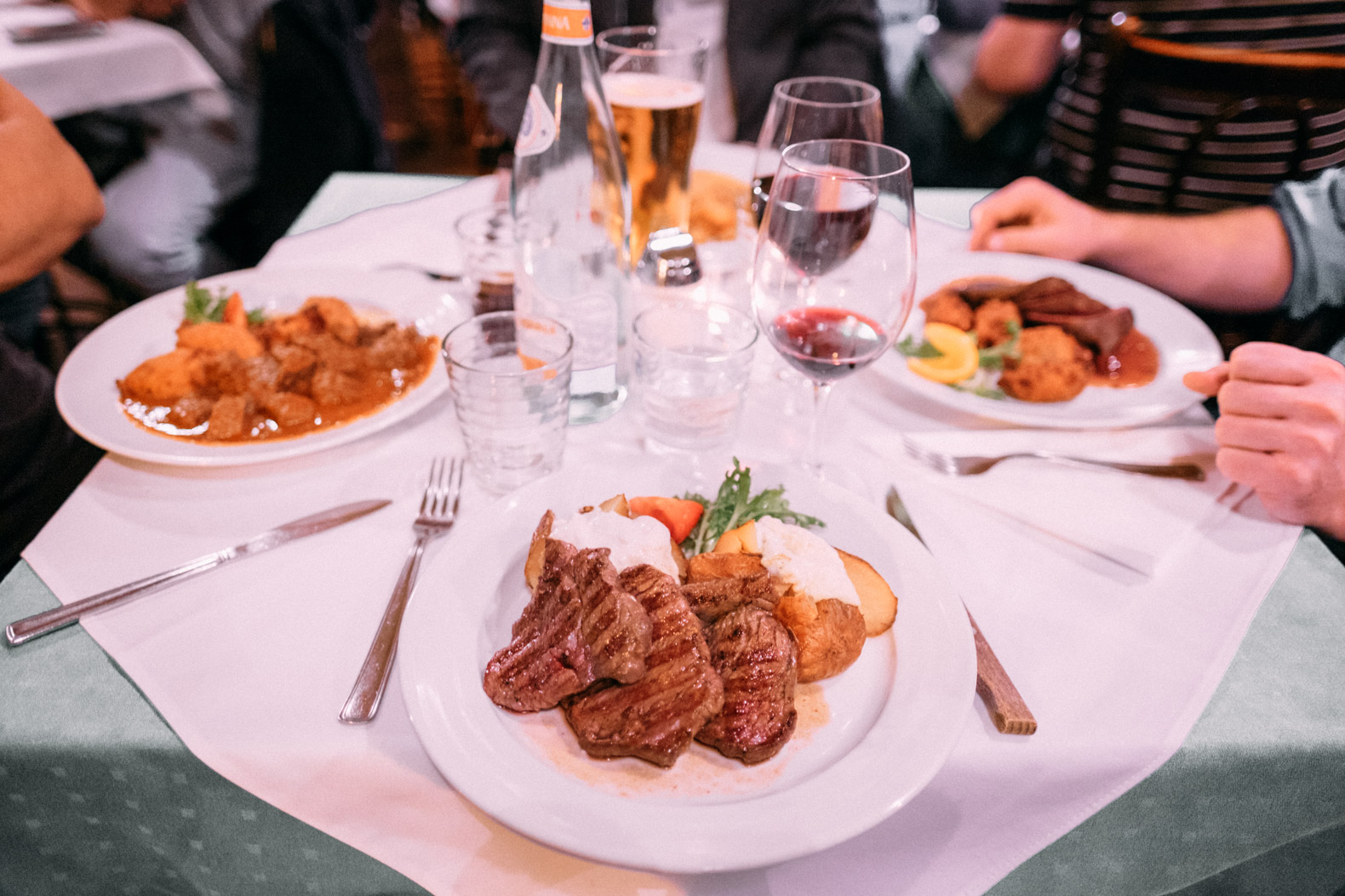 Café Kör – Traditional Hungarian food goes beyond goulash, but the goulash is good too.
Fancy café culture
While Vienna may be the best known city in the world for its cafe culture, Budapest holds its own when it comes to elaborate coffee houses and desserts to die for. It's no wonder Vienna and Budapest have this in common, considering that they used to be one country empire in the not so distant past. While I wouldn't have a full meal at any of these, a leisurely coffee and cake is certainly in order after all the walking one does in Budapest.
Some of most popular coffee houses in Budapest
New York Café – "The most beautiful coffee house in the world". You're definitely paying tourist prices, but that's not so expensive compared to much of Western Europe.
Café Gerbeaud – Famous for its chocolate cake, and has better coffee than New York Cafe.
Centrál Kávéház – Well-preserved interior and reportedly decent lunch.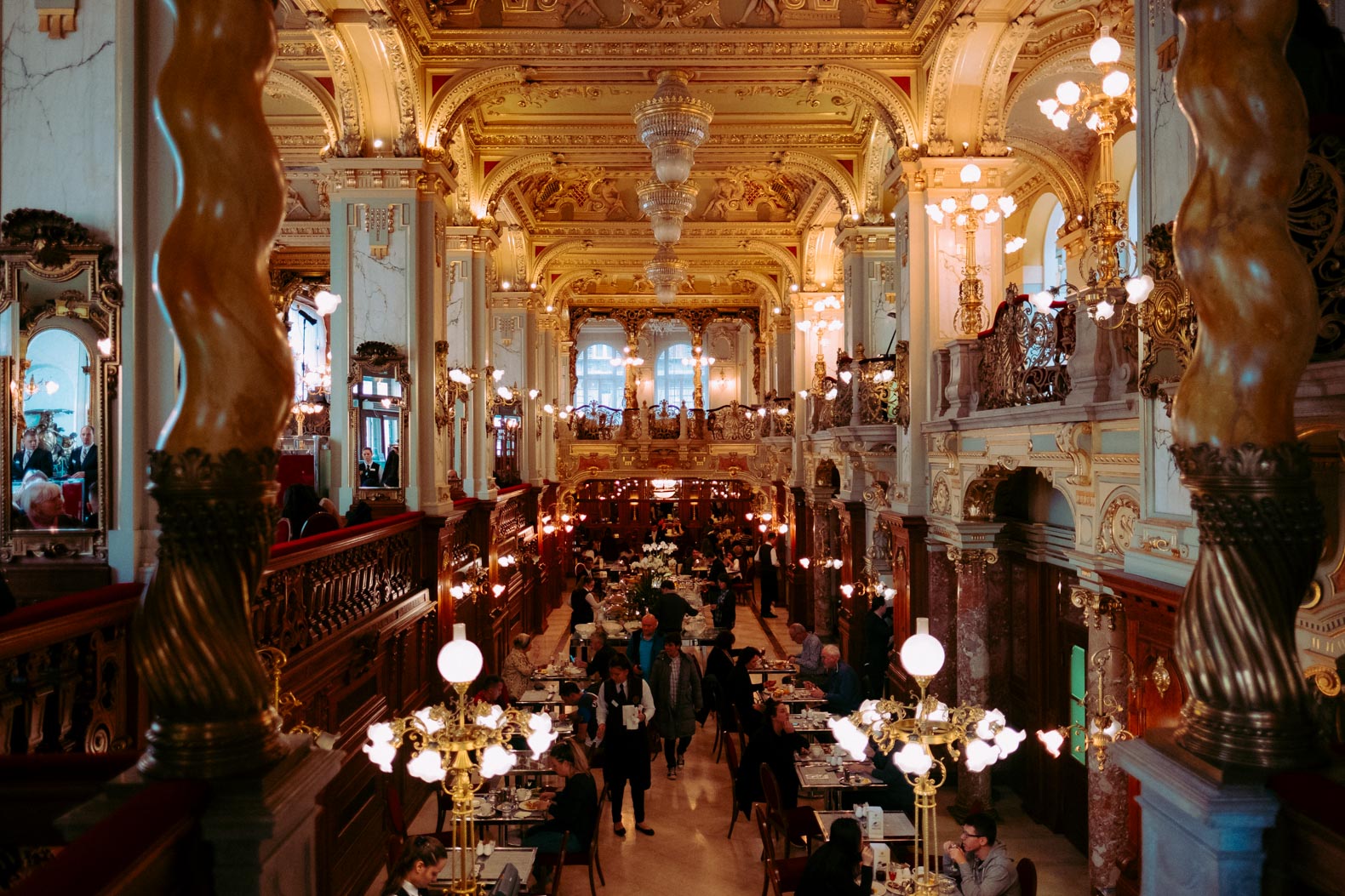 New York Café – This city takes its coffee with flair and a dash of opulence.
Artsy ruin pubs
The concept here is pretty simple: ruined and abandoned buildings in downtown Budapest were converted into pubs – and alternate universes. Step inside Szimpla Kert , inarguably the city's most famous of its kind, and you'll see what I mean. From the outside, it looks like a completely normal pub, but upon entering unfolds into a maze of found objects turned into art, numerous smaller pubs barely glued together, and strange places to sit (like a Saddle Rack, which is more a test of the pub-goer's sober judgement than anything else).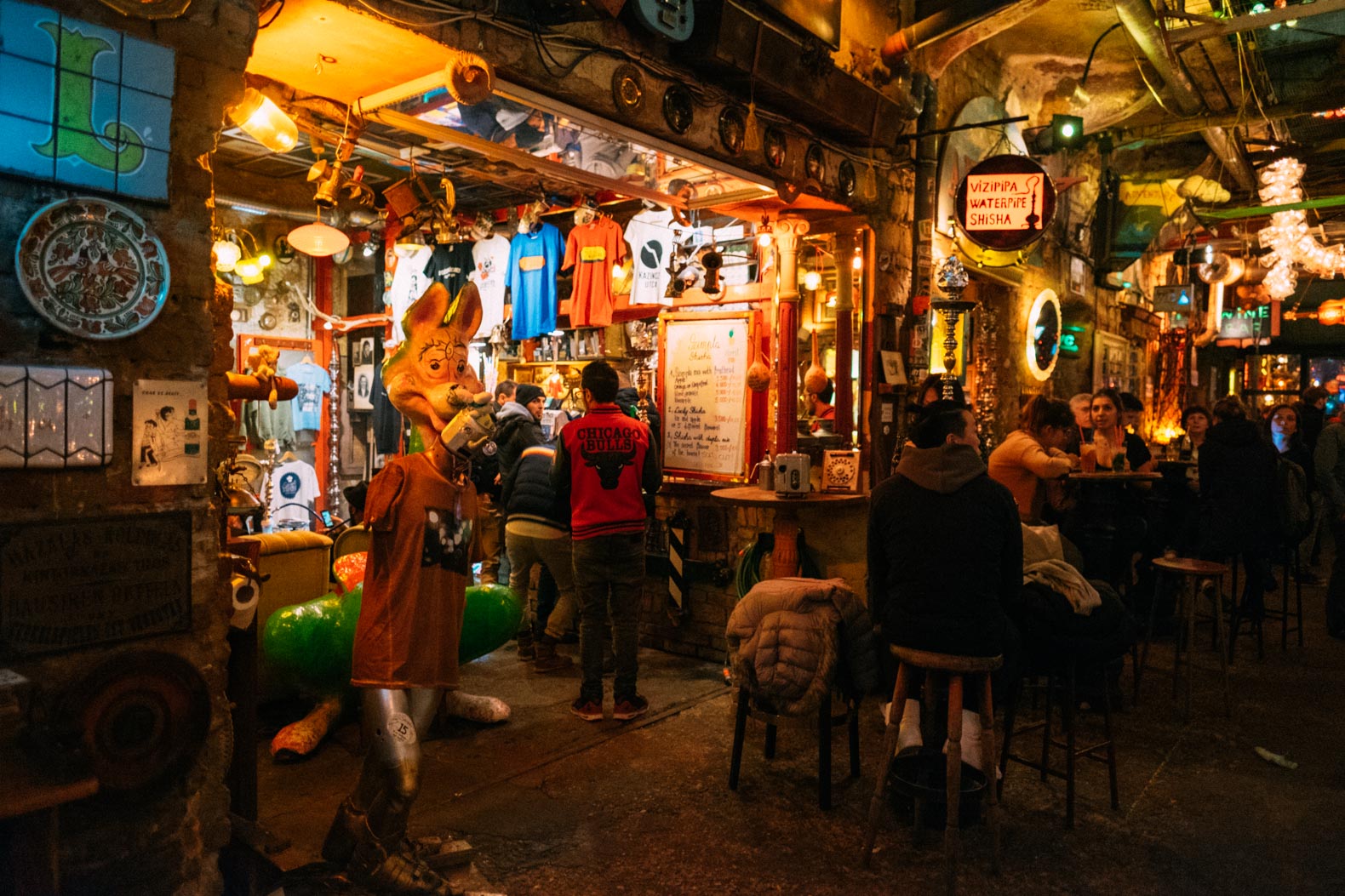 Szimpla Kert – Budapest's most famous ruin pub.
So, are you inspired?
Honestly I had pretty high expectations for Budapest, and 48 hours wasn't quite enough to do everything at the pace the city demanded. That said, the city surprised me in the way it effortlessly blends eastern and western European tastes – it's easy to forget that Hungary and Austria were united at once point, so you should expect to see a heavy influence in each country from the other. What I'm looking forward to most is comparing Budapest to Vienna next month 😉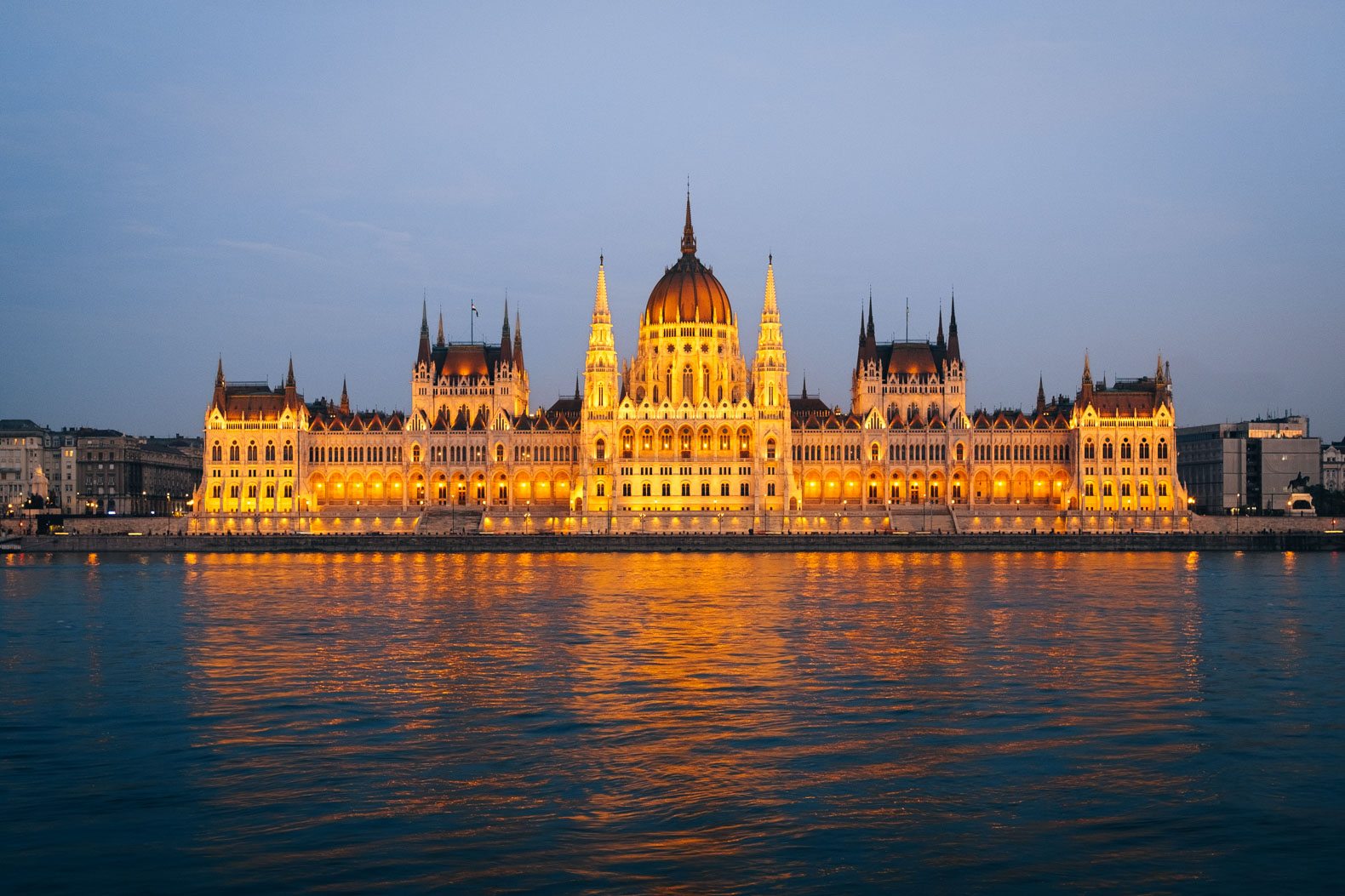 What aspects of a city do you think make it a good candidate for a weekend trip?
I think my #1 criteria has to be the cost of the flight and accomodation, but having a city that is easy to get around in (either by foot or public transit) makes things way more efficient. And efficiency is key when you've only got 48 hours!
Let me know your favorite place to escape for the weekend in the comments!
Pin this post for later!