Truth be told, I'm always on the look out for my next home base. Even though I love Berlin, there's nothing like four months of grey skies in Winter to make a girl wish for more temperate weather. Like, I really start to understand why all those people decide to retire in Florida. At some point you just want to feel sand between your toes or remember what the sun looks like.
On my recent trip to Barcelona, I spent about half my brainpower sizing up whether I could see myself living in Barcelona at some point. There are a couple main factors for me: food, weather, cost of living, density of green spaces, food, good coffee available, food…you can see where my mind's actually at in this process.
Actually, Barcelona checks a lot of boxes. You have easy access to nature, a large enough city to have all the ammenaties that come with it, as well as delicious Spanish food.
Here are 15 photos to convince you to visit (or move to!) Barcelona, plus 15 travel tips for coming to this special city!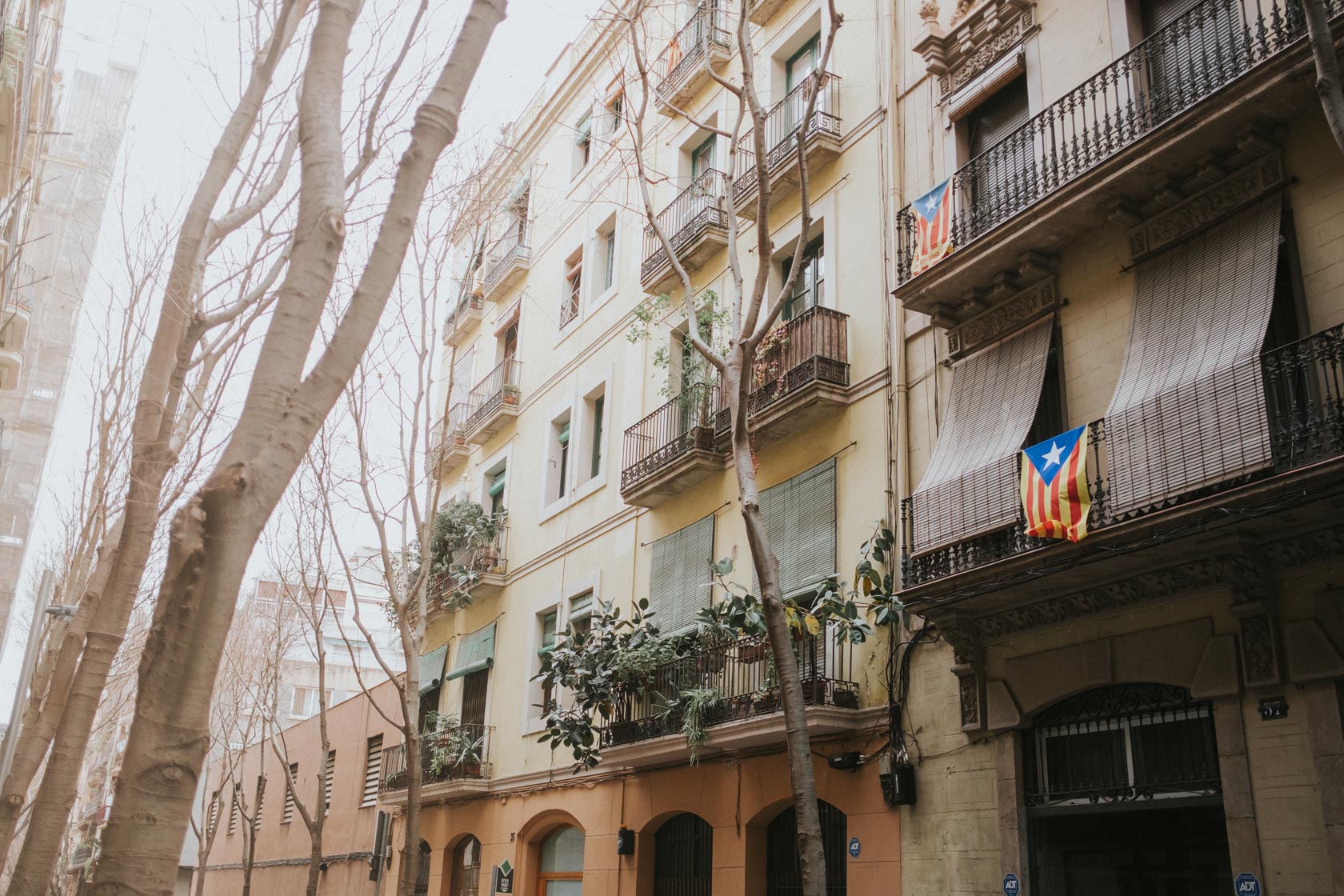 TIP #1 – Check in advance whether the museums you want to visit offer their exhibitions in a language you can read. We went to several museums which had almost exclusively Catalan, not even Spanish!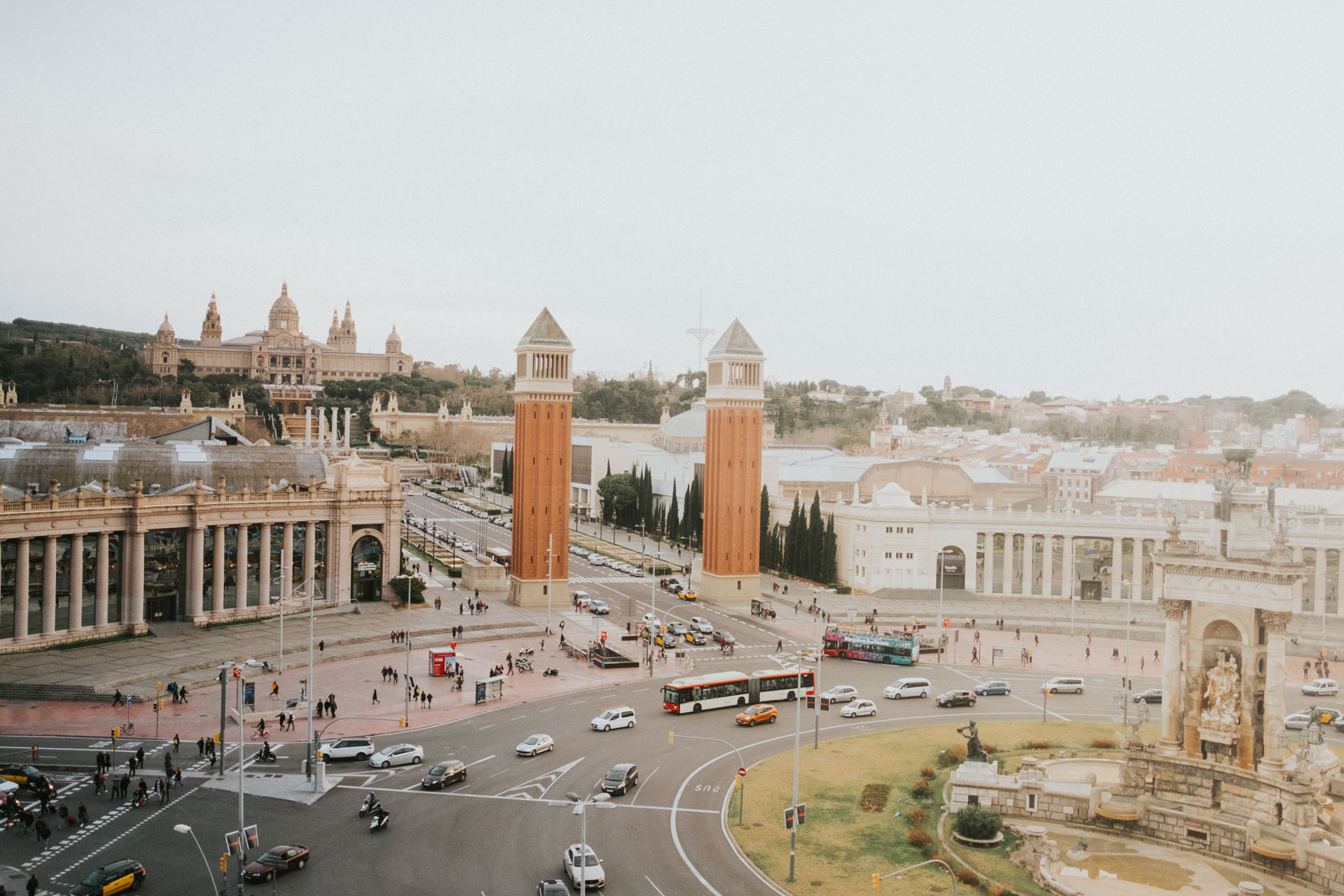 TIP #2 – Stay in a central area for easy access to the metro and Barcelona's biggest sights! I stayed in B Hotel in the heart of Barcelona, near Plaça de Catalunya (as in, this was the view out my window).

You have easy access to a shopping center with a grocery store in the basement, you're a stone's throw away from the National Museum of Art of Catalonia, the Archaeology Museum, and the Joan Miró Museum.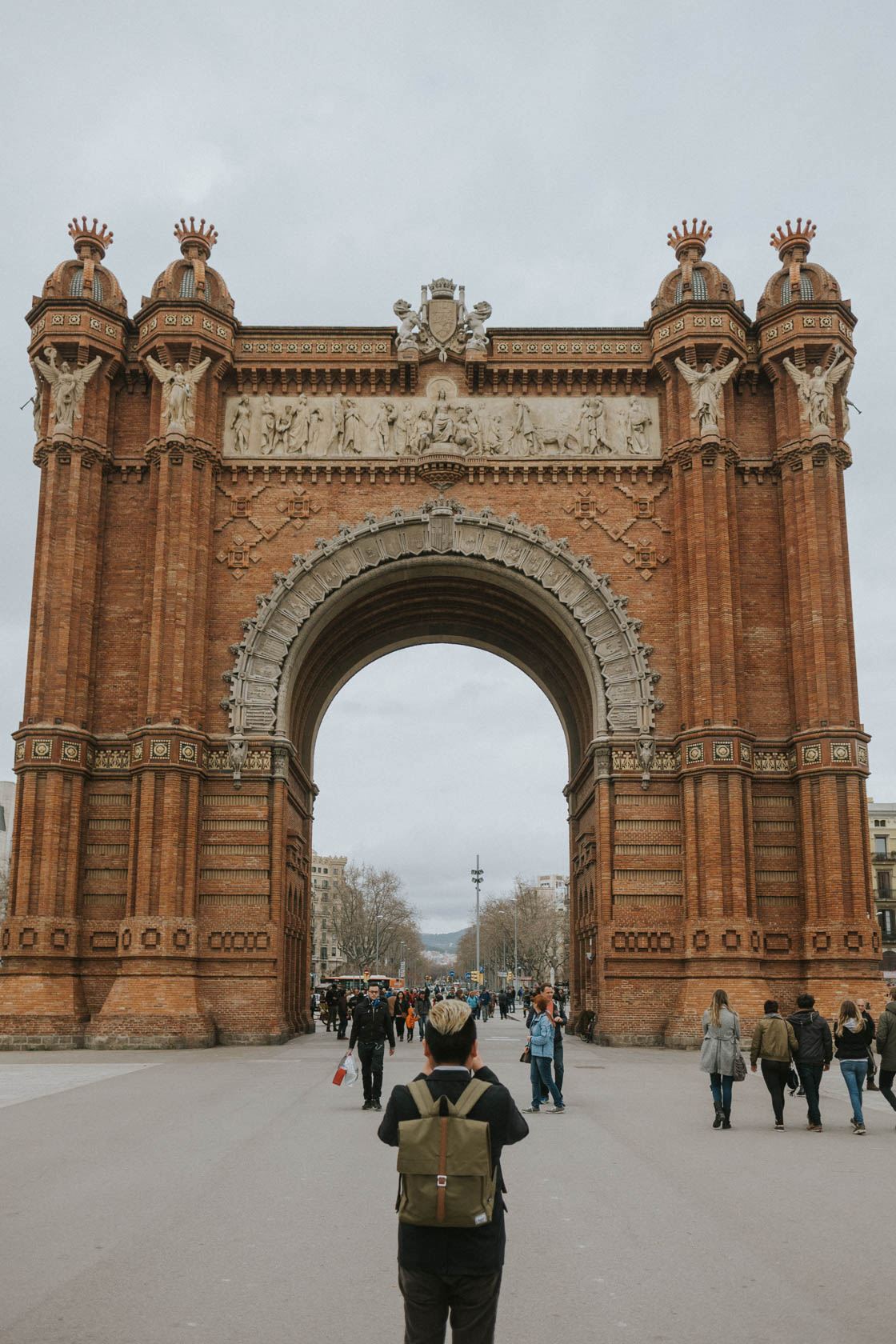 TIP #3 – Like most sizable cities in Europe, Barcelona has a practical subway system which makes getting around town cheap and easy. You can buy a multiple-ride ticket so you don't have to visit the machine every time you want to go somewhere. A single ticket costs 2,15€, whereas a 10x ticket is 9,95€.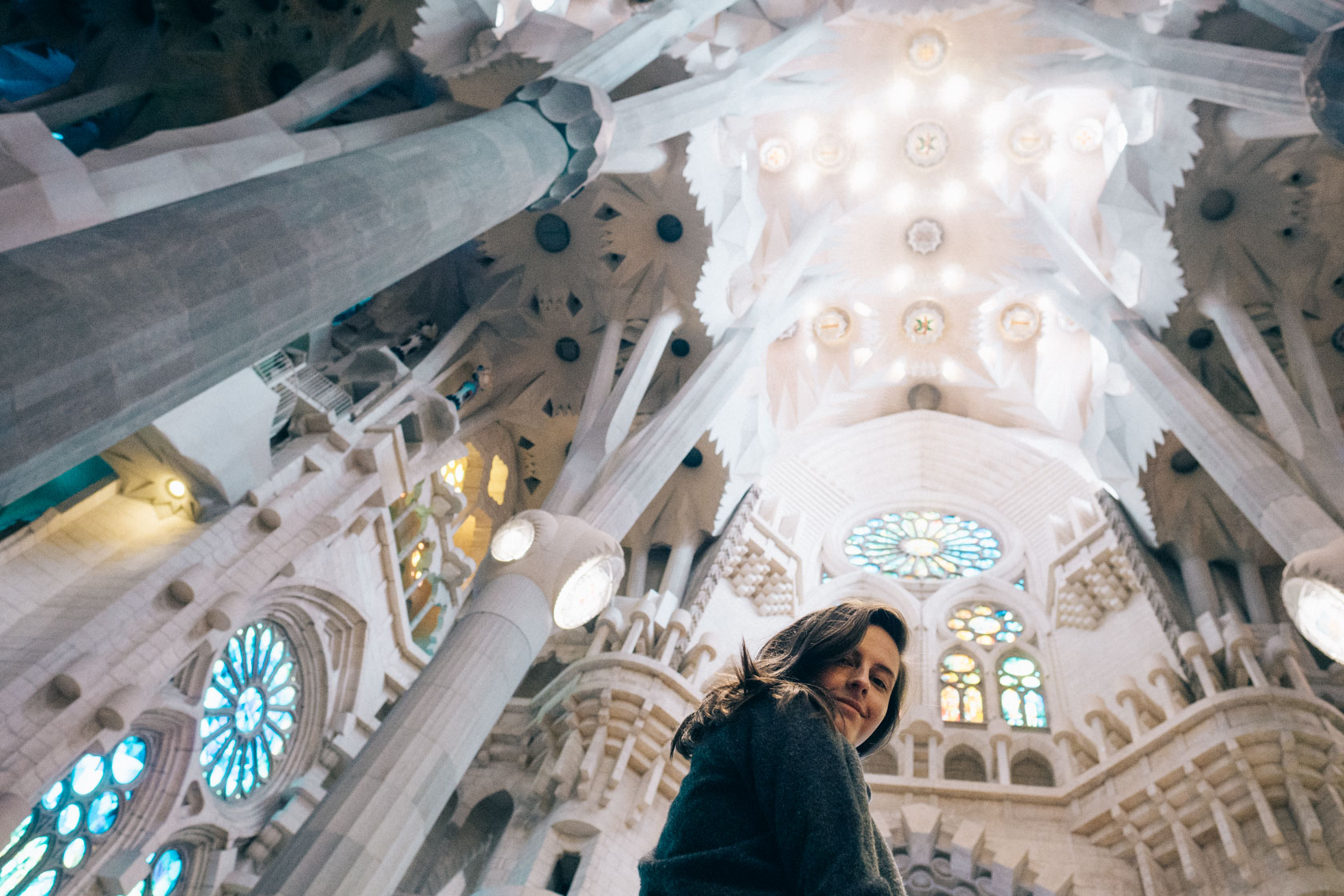 TIP #4 – Buy your entry ticket to the Sagrada Família online! It's way easier to pay by card and you can just show the ticket on your phone to get in at your designated time. It also saves you going through multiple passes at the security checkpoint.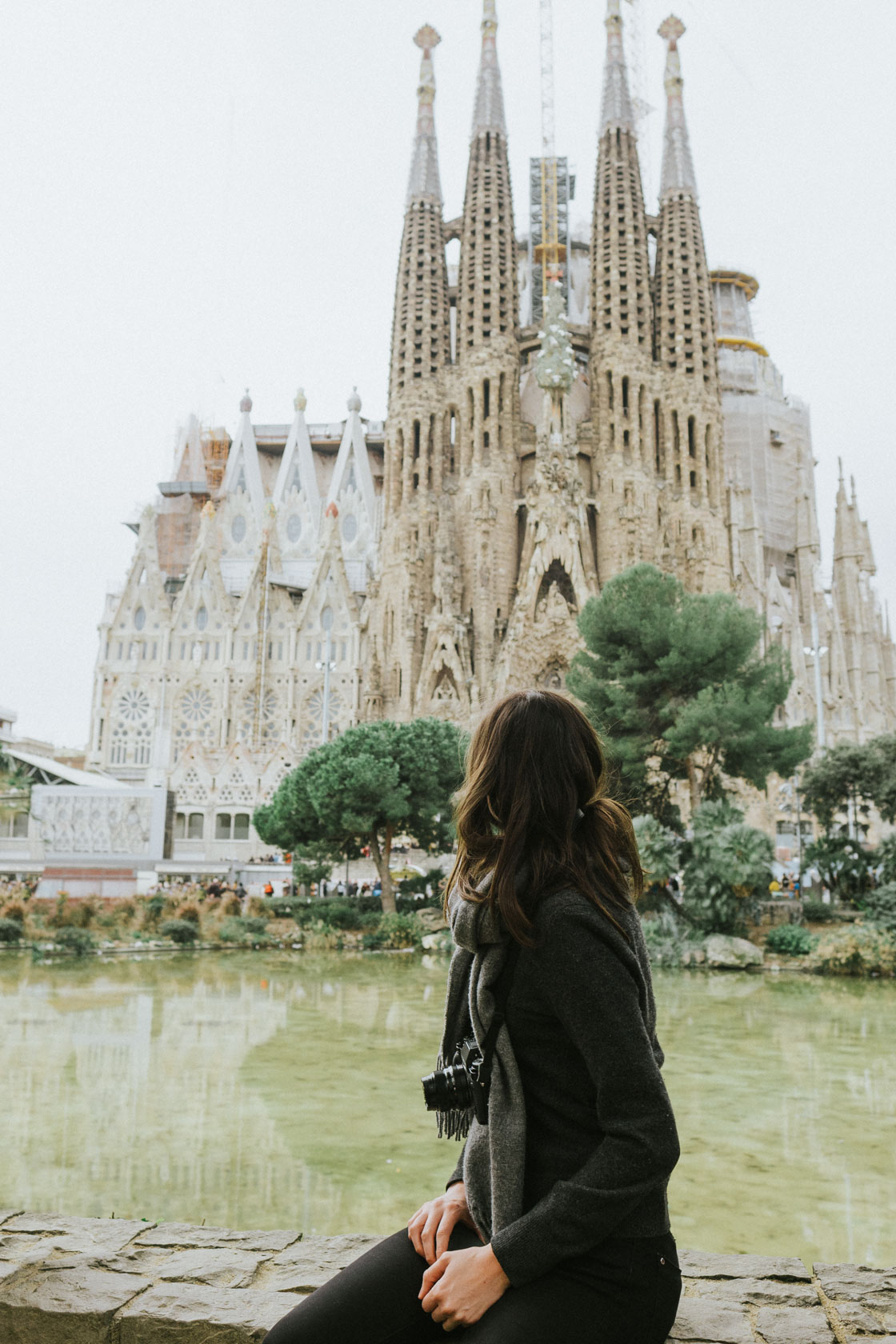 TIP #5 – Come around to the front of the cathedral for this beautiful park and, if you're lucky, a reflection of the cathedral in the pond. We had an overcast day, but I can only imagine how gorgeous it is with sunny Spanish skies as a backdrop.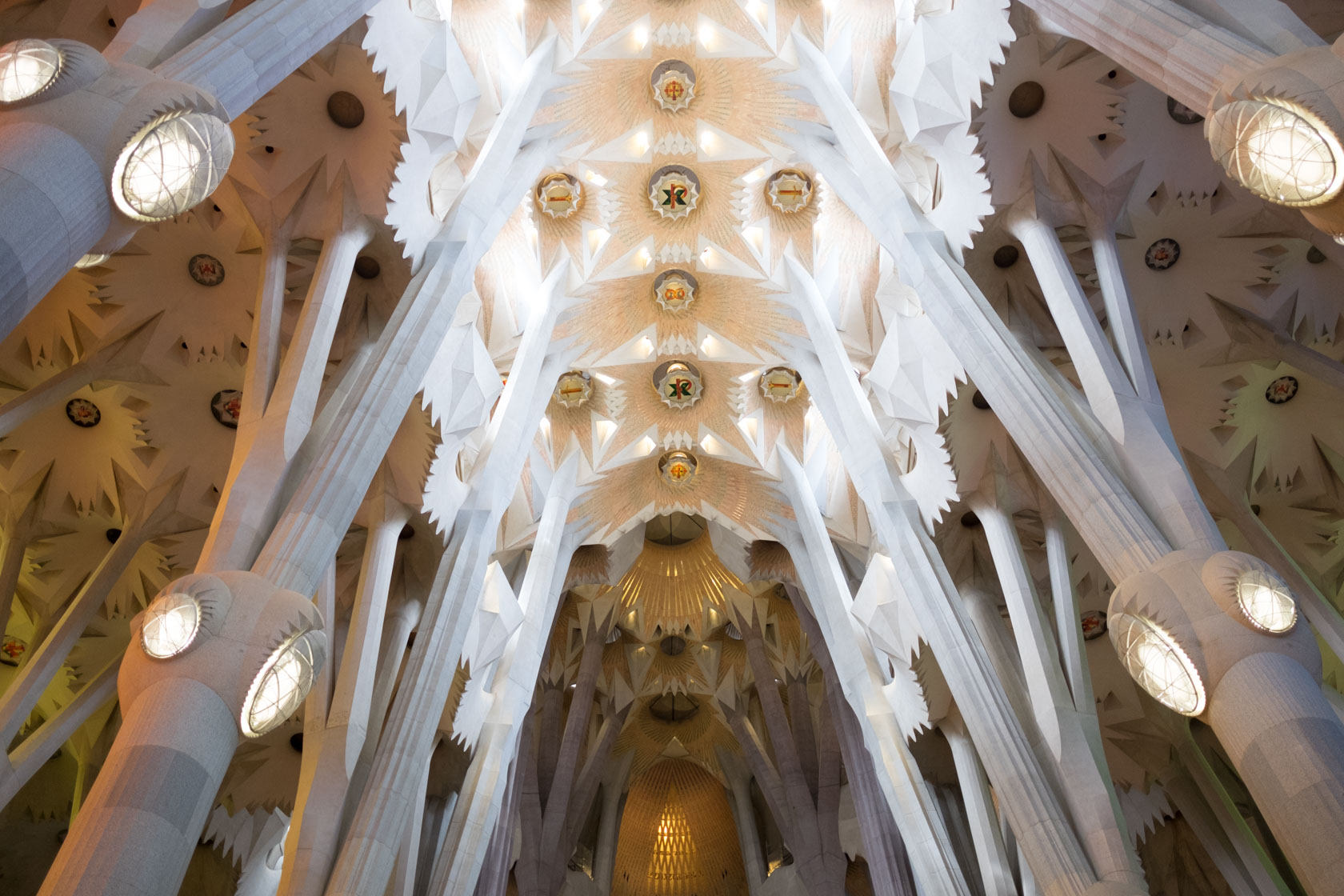 TIP #6 – Bring a wide angle camera lens! The interior of the Sagrada Família is massive, and hard to capture with your phone or even a typical camera.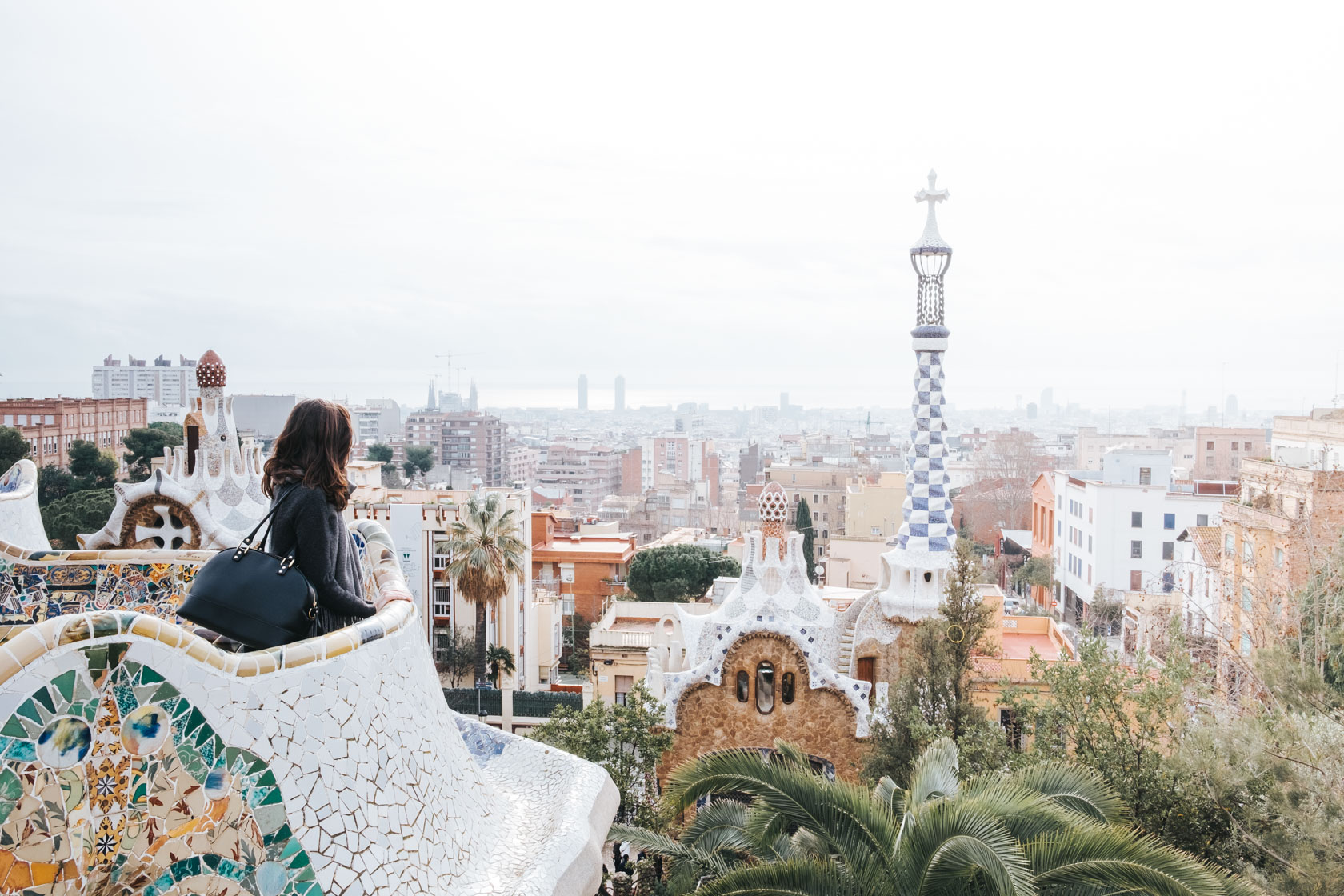 TIP #7 – Follow Google Maps instead of the signs to get to Park Güell from the metro station. This will lead you up a street with escalators which you can simply ride up, with way less walking than the road the street signs would have you take.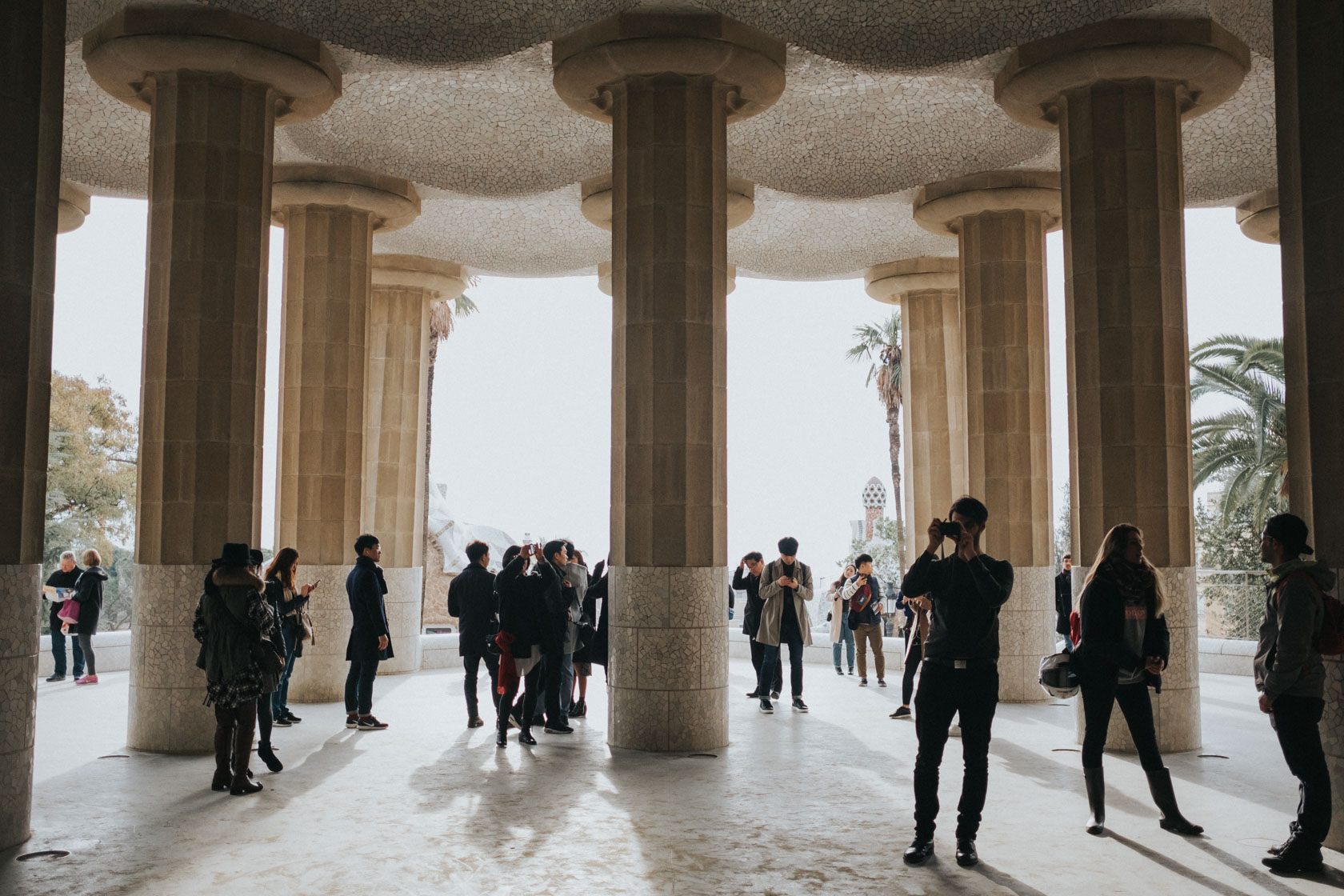 TIP #8 – Come early in the morning or later in the afternoon. Mid-morning is the peak time that people visit the park, so you're more likely to have to fight for that perfect view of the park from the tiled balconies.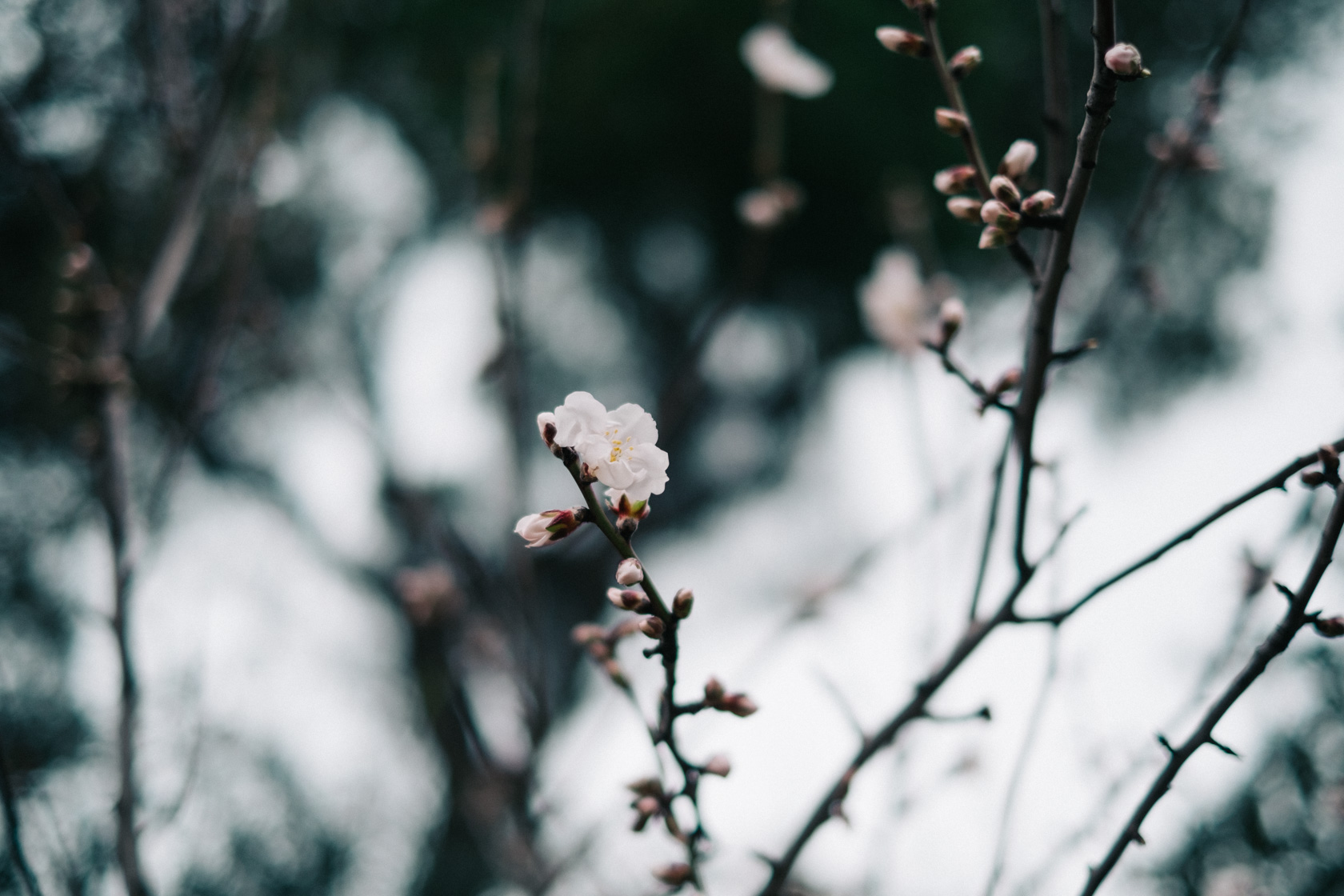 TIP #9 – Barcelona is totally worth visiting in the off season. In mid-February, trees were already starting the flower, and the parks and gardens still had plenty of greenery to appreciate. The city itself is positively flooded with tourists in the summer, so the end and beginning of Winter is a great time to visit Barcelona.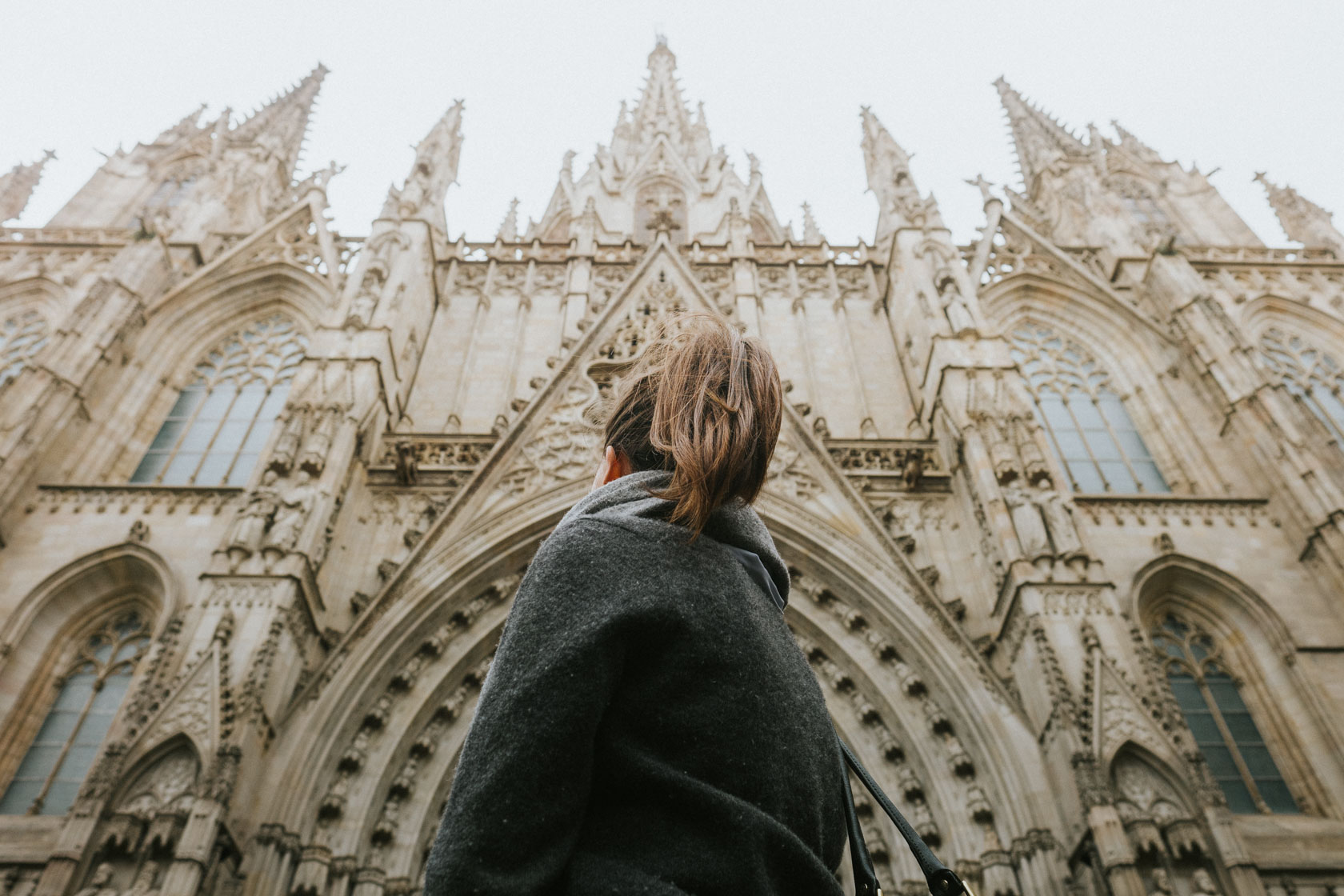 TIP #10 – Come check out the impressive façade of the Barcelona Cathedral . The entire surrounding neighborhood is begging to be photographed and has a number of great cafes and bars for you to explore.
TIP #11 – Carrer del Bisbe This pretty alley wedged between towering stone buildings is actually a popular thoroughfare. If you want to take a photo, without a tour group coming through, just be patient!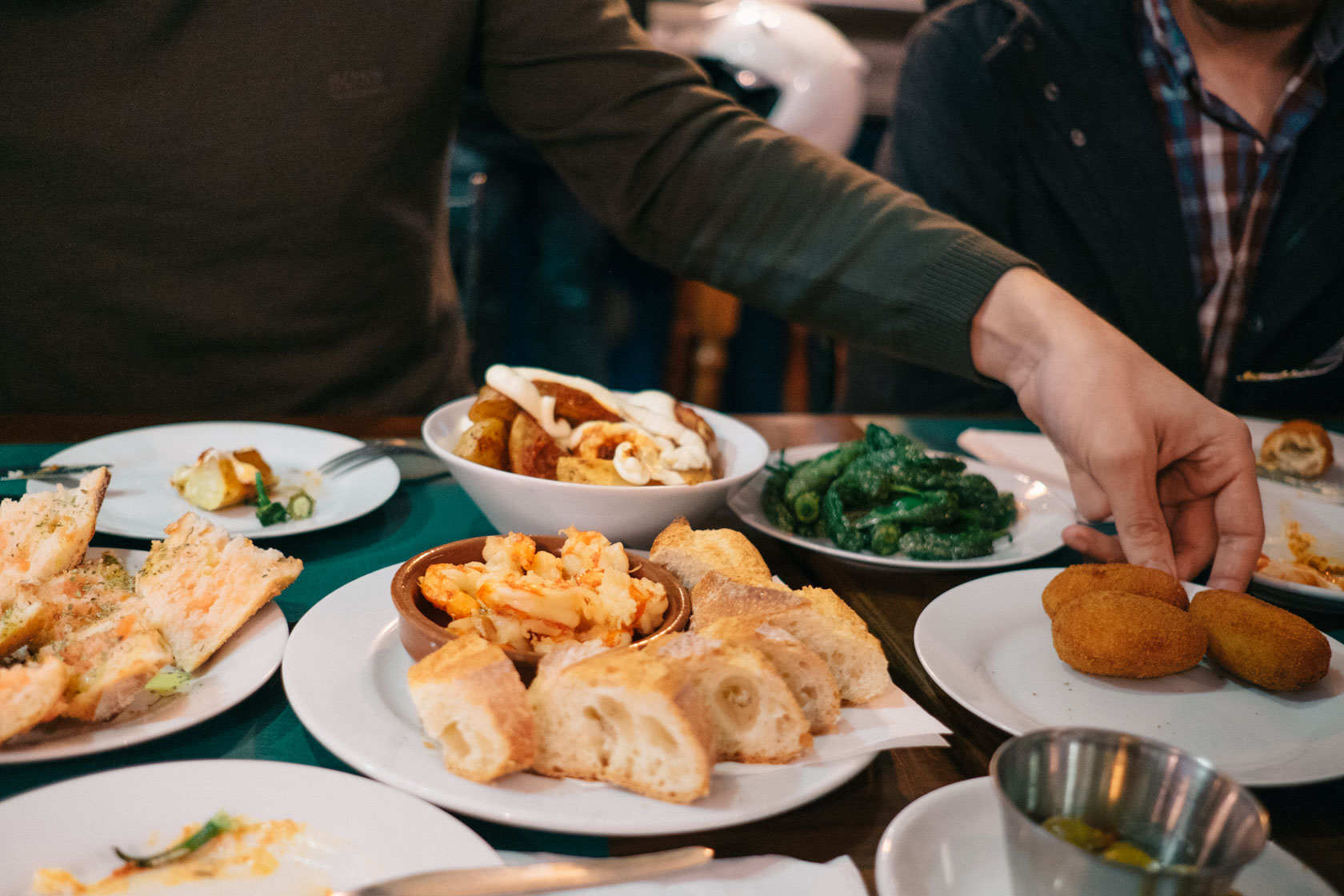 TIP #12 – It goes without saying that Spain is famous for tapas, small dishes you usually share amongst friends. We had tapas at Bitácora and would highly recommend this laid back spot in the middle of the city. The also have a tasty house Sangria you can indulge in!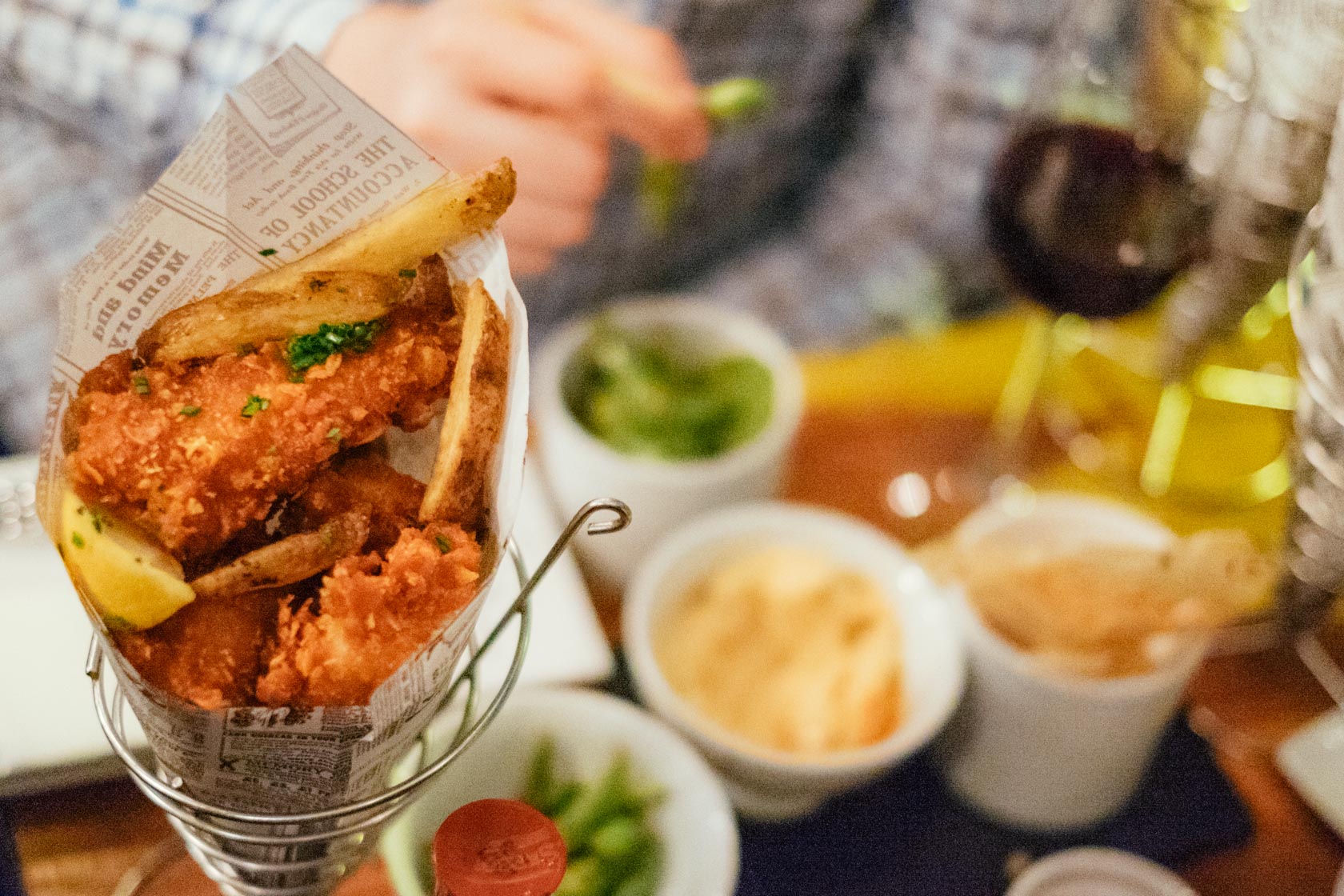 TIP #13 – Probably my most unexpected food find in Barcelona, the The Fish & Chips Shop is small but will leave you wondering how you've never had something so delicious before. If you can't find a seat inside, you can also take your meal to go.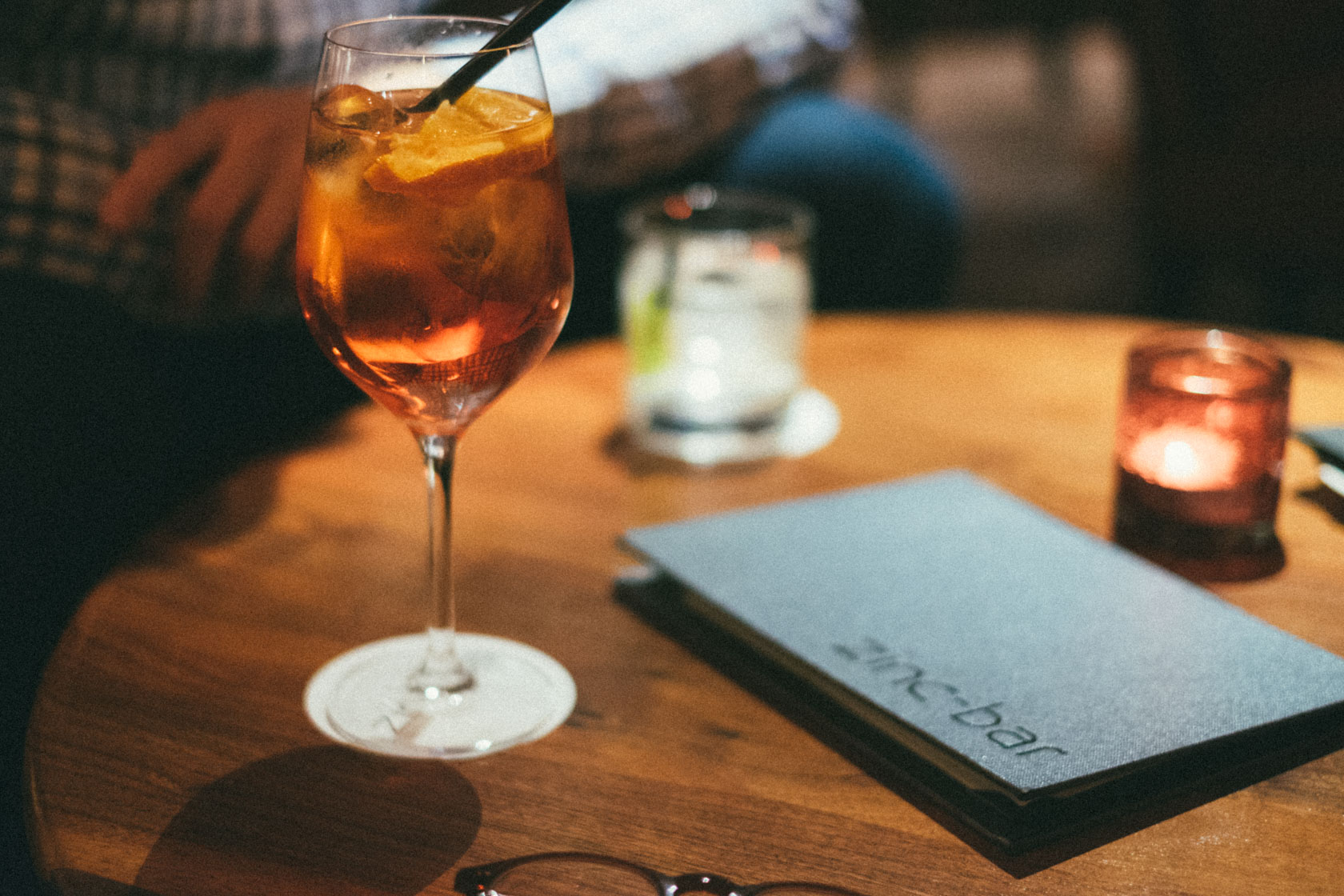 TIP #14 – Sangria, a delicioux mix of wine and fresh fruit, may be the best known drink to come out of Spain. But you'll also find Aperol Spritz on just about every menu, as well as mojitos. Plenty of places around town advertise Happy Hour, so you can snag one of these drinks for around €3-4 at that time.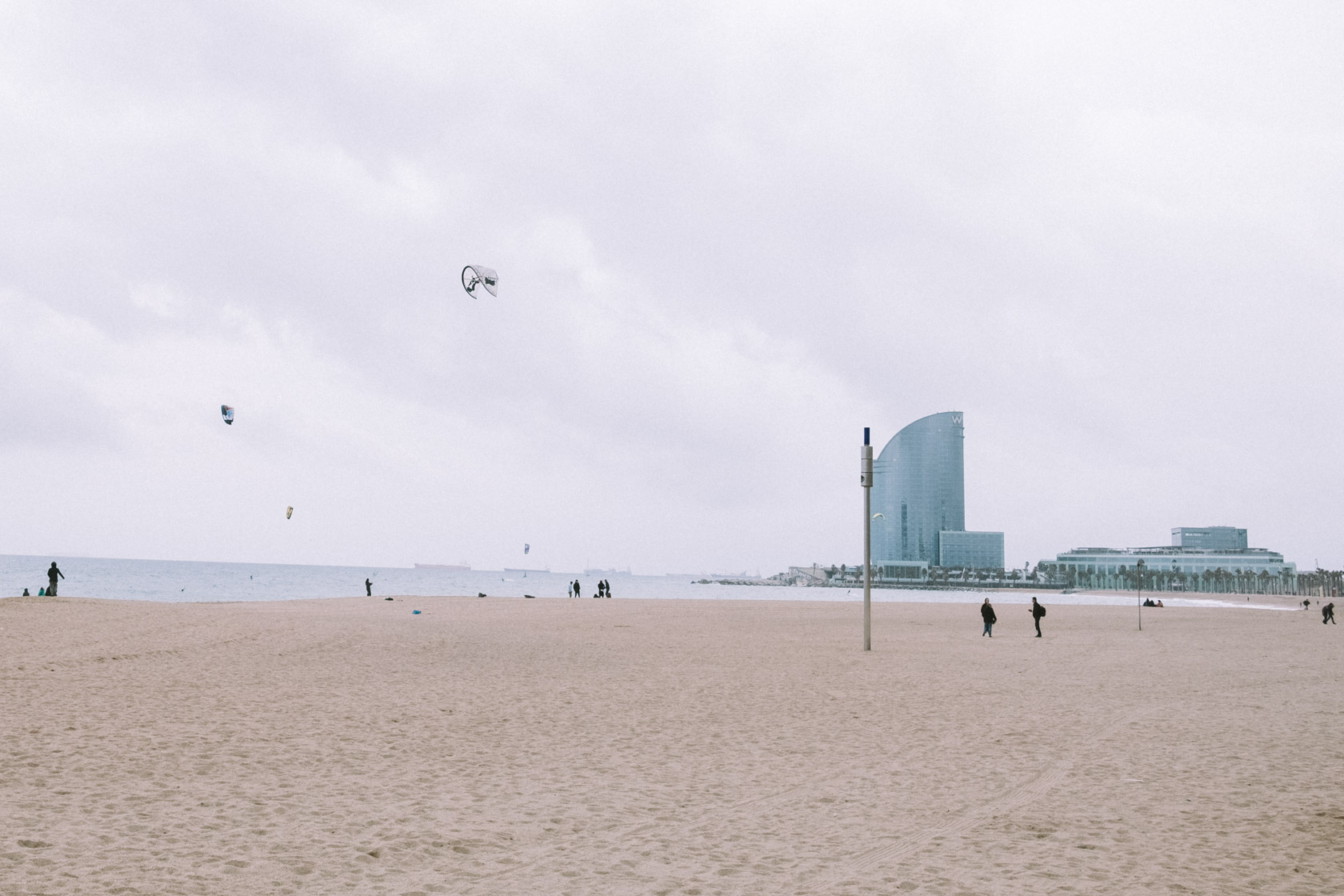 TIP #15 – The beach is popular year round, as you see people flying kites even during winter. In the summer the beaches can get extremely crowded, so coming in the off-season (while it's still warm) is also recommended!
Have you been to Spain?
Where are some of your favorite spots to visit and take photos in Barcelona? Share them in the comments and I will definitely check them out on my next trip!
…pin it for later!