With so many experiences packed into our trip to Japan, it's hard to believe we were gone for only two weeks and not two months. We traveled through bustling metropoles, dense forests, mountain towns, and natural canyons. Our busiest days, we were in four locations before dusk! Japan was as immersive as any country I have ever seen — and such extensive travel was only financially feasible thanks to the the JR Pass.
When you're traveling as extensively as we did, the JR Pass is an incredible deal for the money. But it all depends on where you're going, and what distances you'll cover.
Read on to find out how the JR Pass saved me about $450 during my two-week Japan trip! I'll also talk about the different places that you can buy the JR Pass, as well as the best place to buy the JR Pass before you go to Japan.
Last updated: February 29, 2020 to include information about how the coronavirus may affect where you can purchase and pick up a JR Pass.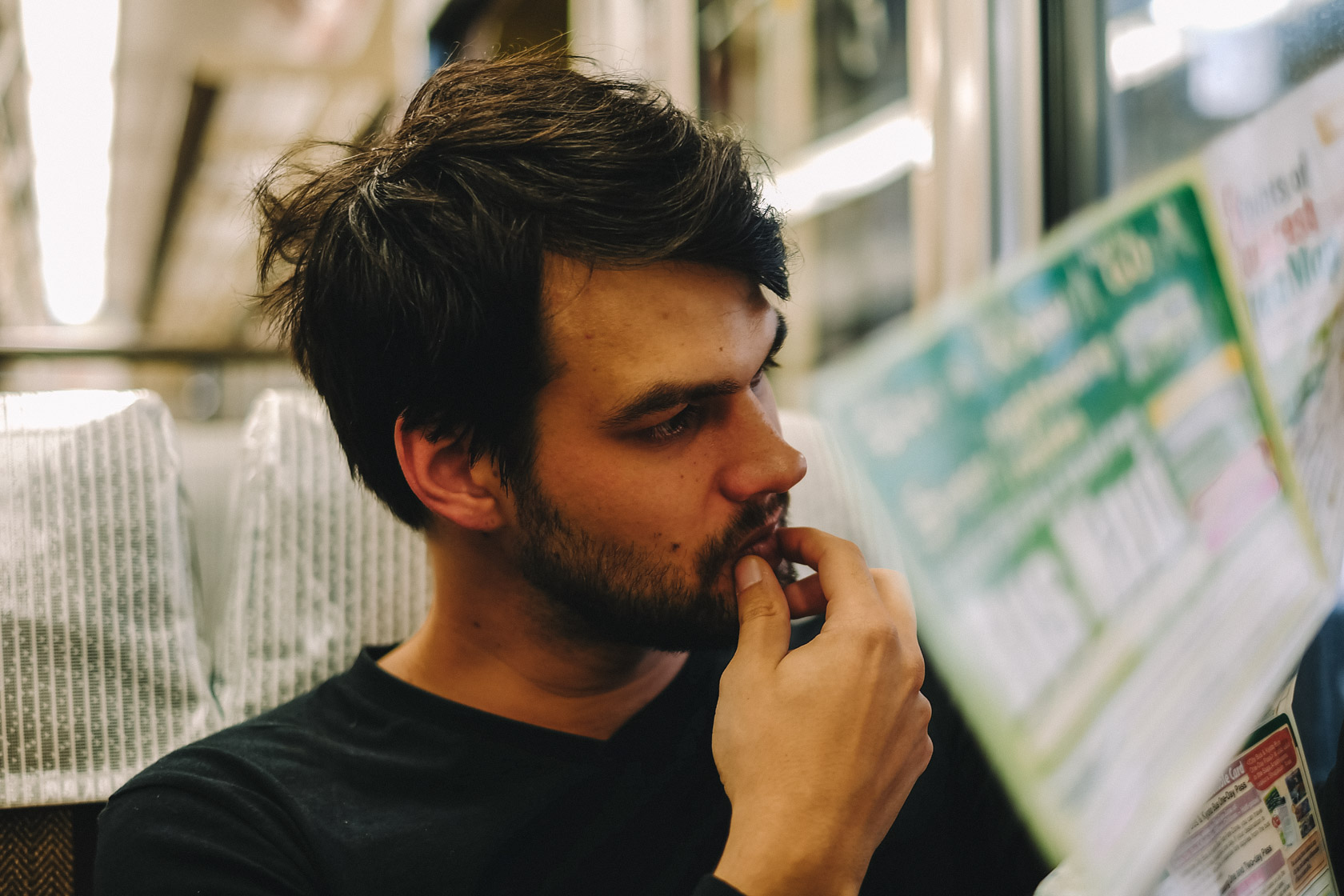 Some links in this post are to affiliate sites. If you purchase something through them, I may earn a small comission at no cost to you.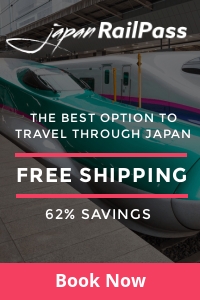 ## Table of Contents
Why travel Japan by train?
Japan's infrastructure and train network truly distinguishes the country from the rest of the world. Trains in Japan are freaky fast, luxuriously comfortable, and reliable like no other.
In 2014, a bullet train's average delay was 54 seconds.
With the rising popularity of train travel, airlines have struggled to attract travelers, even with rock-bottom ticket prices. It's no surprise that they have trouble competing with such impeccable train service.
If you're going to travel long distances in Japan, train is the way to do it. I found traveling by train a relaxing way to rest after a busy day of sight-seeing, as well as the perfect opporunity to read up on the next destination in my itinerary.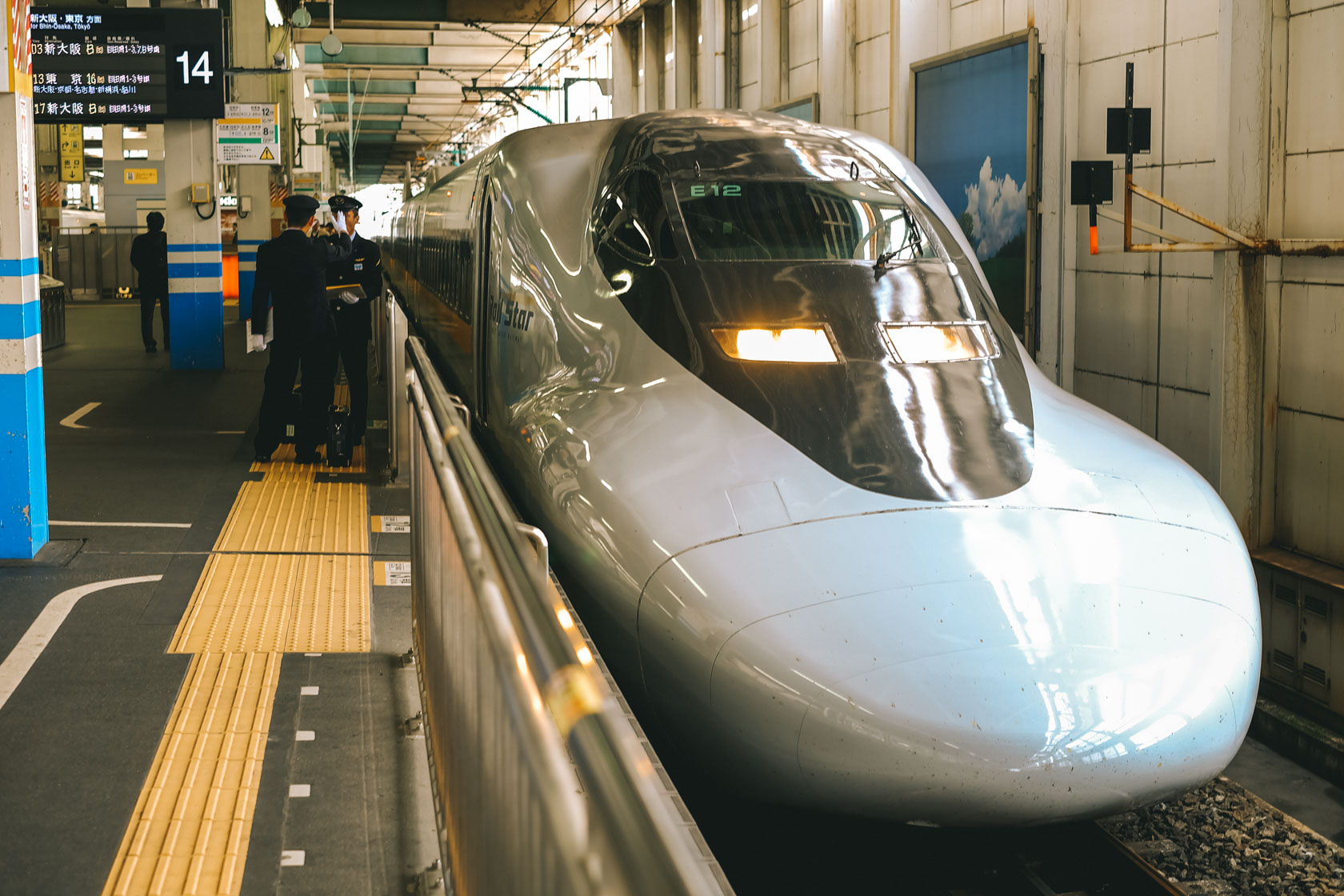 What is the JR Pass?
JR, short for Japan Railways, is a company that owns a dominating portion of the nation's railway systems. You can get from the southern reaches of Kyushu to Hokkaido in the north by riding exclusively JR trains.
Map of lines covered by the JR Pass - Note that this is slightly out of date, despite being on the official website. For example, Toyama → Nagano is now connected by shinkansen. As of 2016, you can also travel by bullet train to Hokkaido, the northernmost island of Japan.
The JR Pass gives you unlimited access to all the trains run by Japan Railways, as well as some partner trains, ferries, etc. There are regional variations of the pass, such as Toyko-area, JR West, and JR East. The most popular pass covers all areas. In short: You can take unlimited trains through all three main islands of Japan with this rail pass!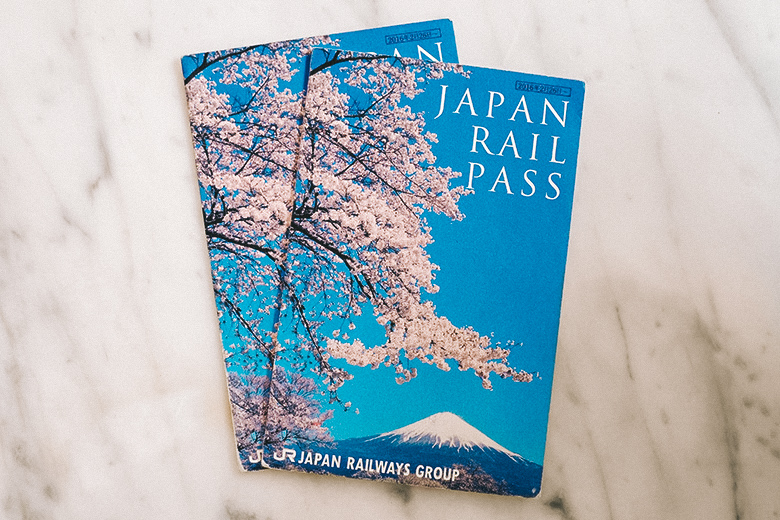 Presuming you're an adult and you want to take the normal train, the costs are as follows:
| Duration | Cost ¥ | Cost $ | Cost € |
| --- | --- | --- | --- |
| 7 days | ¥29,110 | $265 | 230€ |
| 14 days | ¥46,390 | $424 | 367€ |
| 21 days | ¥59,350 | $542 | 469€ |
Price table updated for 2019 prices.
The best and cheapest places to buy the JR Pass
It all depends on where you're located, since you need to have a voucher mailed to you in advance of your trip to Japan.
NOTE: I normally recommend Klook as the place where you should pick up your JR Pass. However, their office is temporarily closed as Japan contains the coronavirus. The alternative, JRailPass.com, is still operating as normal. You can always call or email them to ensure you'll be able to pick up your ticket. Note that Coronavirus cases in Japan vary significantly by prefecture, with the majority in the northern island of Japan, Hokkaido.
Klook
Klook is one of the best options for booking all kinds of activities and transit throughout Asia. You just need to make sure you're included in one of their service areas, and you're good to go. That includes Australia, New Zealand, USA, the United Kingdom and Canada, many countries in Asia itself, as well as a majority of Europe.
JRailPass.com
This is where we bought our Japan Rail Passes for our rail trip around Japan. We chose the 14-day option, even though we did spend a few days staying put inside Tokyo. As you'll see in the next section, you can also use the JR Pass to get around a number of places in Tokyo, too.
JRailPass.com is based in Barcelona, but ships worldwide!
What is (and isn't) covered by the JR Pass?
Luckily, what's covered by the the JR Pass is totally sufficient to get around Japan. But you will end up with some extra expenses for local transit, such as bus fare, metro tickets, and possibly even a non-JR train (you can only take a JR train part-way to Mt. Fuji, for example).
Bullet train – The key feature of the pass, the bullet train is what allows you to travel over the country at break-neck speeds.
Traditional trains – Some areas are not serviced by a bullet train, in which case you can normally take a more traditional train that is also service by Japan Rail.
Ferry from Hiroshima to Miyajima – The JR Pass also covers the (rather cheap) ferry ride from Hiroshima to Miyajima. I wouldn't say this is a "key feature" of the pass, however.
Wide View train – Pick this train option when you go to Takayama through the Japan alps and you'll be rewarded with huge windows and a sweeping view of the countryside.
JR Lines in Tokyo – Within Tokyo, you can use JR lines to get around — for example, the "ring" route, Yamanote Line, which can get you through areas like Akihabara, Ginza, and Shibuya, is "free" with the JR Pass. Generally, the JR area and the non-JR area are separated in many train stations, so you can just show your pass and you're on your way to the train!
Tokyo Monorail – Lastly, you can also use the pass on the Tokyo monorail, which is handy if you fly into or out of Haneda airport. Tokyo's other airport, Narita, is also connected to the city by a JR line called NEX, Narita Express. Either way, getting to and from Tokyo's airports are covered.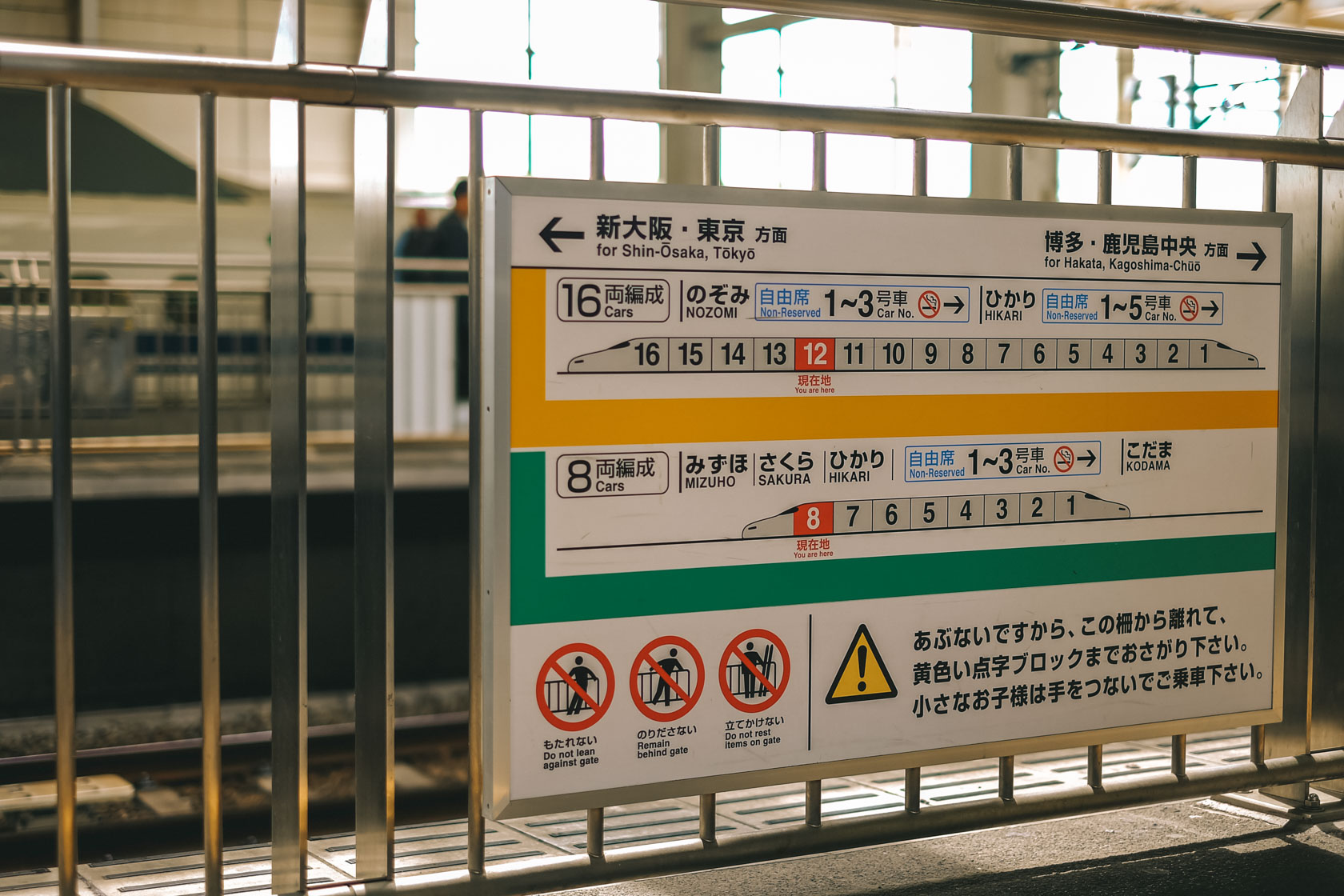 There are different kinds of bullet trains. Normally you will have no trouble finding a train that is covered by your pass.
Who qualifies for the JR Pass?
Luckily, pretty much any foreign tourist qualifies. The only people who don't get to enjoy the wonder of the JR Pass are Japan nationals living in Japan and permanent residents. You have to be coming into Japan as a "temporary visitor", which is the visa granted to most visitors on entry.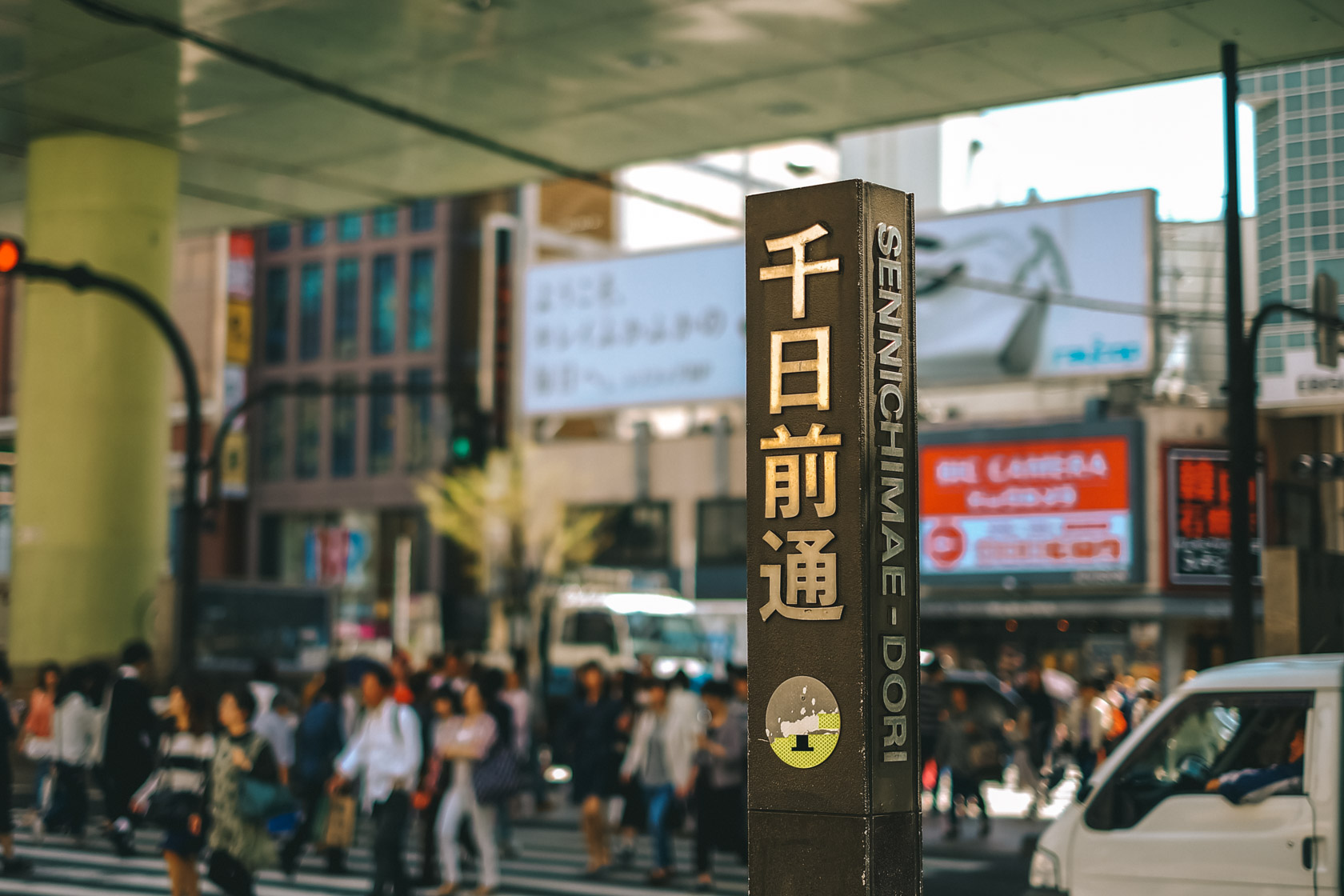 How do you use a JR Pass?
Normally, you can just walk through an attended ticket checkpoint, flash your pass with the date facing up, and walk through. Outside of Tokyo, no one really bothers checking the date.
Some trains require that you make a seat reservation, and others don't. When you need to take a "reserved" train (it'll be indicated when you're looking up times on a website like Hyperdia), you simply go to the ticket office the same day, wait in line, show your pass, and they'll print out some nice, teal tickets for you and make a note in your pass about your reserved train.
These tickets were from our trip from Osaka to Takayama, which would have cost ¥11,820 ($108/96€). Already 1/4 of the cost of our JR Pass saved in one set of tickets!
Get to the point! When is the JR Pass worth it?
When planning your itinerary, it's easy to see how much the individual train rides would cost you otherwise. One of the easiest ways is just to put the two cities into Google Maps. Google will usually give you a price in yen for the cost of the trip. However, this isn't very detailed information per se — you can save about 1,000 yen by opting against "reserved seating" (which is only an option on some trains — others are fully reserved, and you are required to pick a seat in advance).
Another good way to plan costs is using Hyperdia, but you have to be sure to adjust the times/dates accordingly (considering the time difference) to get accurate results.
This is perhaps the key for deciding whether or not you're likely to need the JR pass during your trip to Japan: Are you taking at least one longer-distance train ride? If so, just getting to and from this destination may make up for the lion's share of the cost of your JR Pass.
Making the most of the 7-day JR Pass
Here's a sample itinerary that would just barely make up for the cost of the JR Pass in 7-days: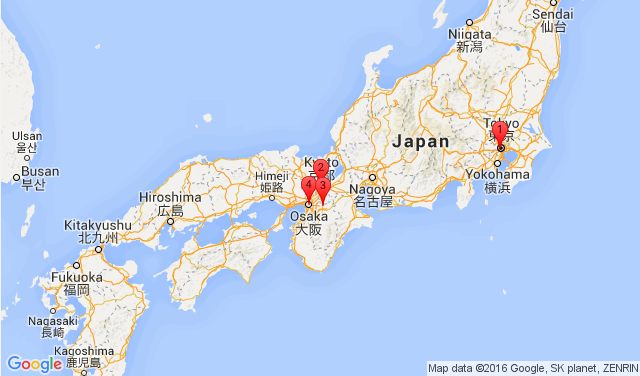 As you can see, the only long distance is between the Kansai region of Japan, and Tokyo.
| Route | Cost | Route | Cost |
| --- | --- | --- | --- |
| 1. Tokyo → Kyoto | ¥14,320 | 3. Kyoto → Osaka | ¥410 |
| 2. Kyoto ↔ Nara | ¥1,130 (x2) | 4. Osaka → Tokyo | ¥14,870 |
With JR Pass: ¥29,110, Without: ¥31,86.
Not immense savings — yet! But if you take the trip to Takayama in the Japan Alps and cut out the cheap day trip to Nara, the savings become more apparant: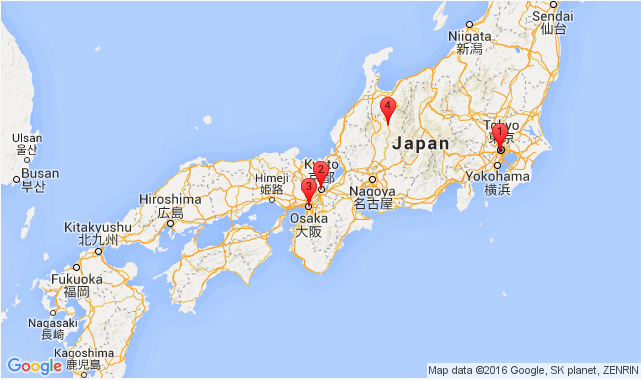 Just adding 4. Takayama results in more savings, because you're taking two longer-distance train rides.
| Route | Cost | Route | Cost |
| --- | --- | --- | --- |
| 1. Tokyo → Kyoto | ¥14,320 | 3. Osaka → Takayama | ¥11,050 |
| 2. Kyoto → Osaka | ¥410 | 4. Takayama → Tokyo | ¥13,760 |
With JR Pass: ¥29,110, without: 39,540. That's about $90 or 80€ in savings!
In short: If you're a first-time traveler to Japan, it's unlikely you'll travel far enough to manage immense savings with the JR Pass. However, the convenience of not having to buy tickets for every single trip could also outweigh a small difference in cost.
Making the most of the 14-day JR Pass
That said, it is much easier to make a 14-day trip worth the cost of the JR Pass. Consider that just adding Hirosaki to my itinerary, which is on the veeeeery northern tip of Japan's main island, would have cost me almost the entire cost of the JR Pass. That said, going to such a northern part of Japan required about 8 hours of travel in itself, so it's unlikely that 7-day visitors would want to sacrifice this much of their trip to pure transit.
To give you a concrete example, here's my two-week itinerary (minus the trip to Kawaguchi-ko/Mt. Fuji which was only partly covered by a JR Line), as well as how much it could've cost without the JR Pass: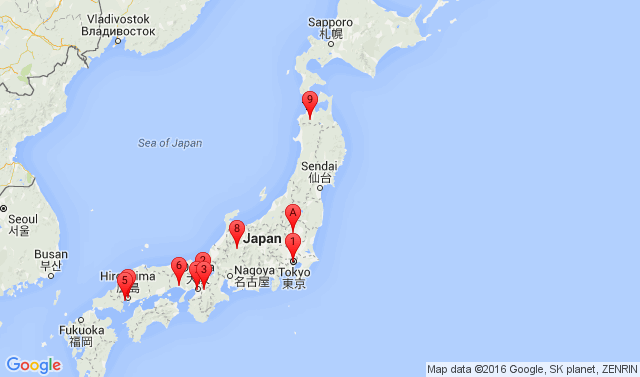 | Route | Cost ¥ | Route | Cost |
| --- | --- | --- | --- |
| 1. Tokyo → Kyoto | ¥13,910 | 7. Himeiji → Osaka | ¥1,490 |
| 2. Kyoto → Nara | ¥1,130 | 8. Osaka → Takayama | ¥11,820 |
| 3. Nara → Kyoto | ¥1,130 | 9. Takayama → Hirosaki | ¥26,840 |
| 4. Kyoto → Hiroshima | ¥13,600 | A. Hirosaki → Nikko | ¥16,320 |
| 5. Miyajima ferry (2x) | ¥320 | B. Nikko → Tokyo | ¥3,110 |
| 6. Hiroshima → Himeji | ¥8,290 | Total without JR Pass | ¥97,960 |
Taking the trip I did in Japan without the JR Pass could have cost me ¥97,960 — ($901 / 797€). Instead, I paid ¥46,390 ($427 / 377€), less than half the cost. Consider the fact that our train ride up to Hirosaki to see the cherry blossoms in Spring could make up for half the cost of the JR Pass on its own.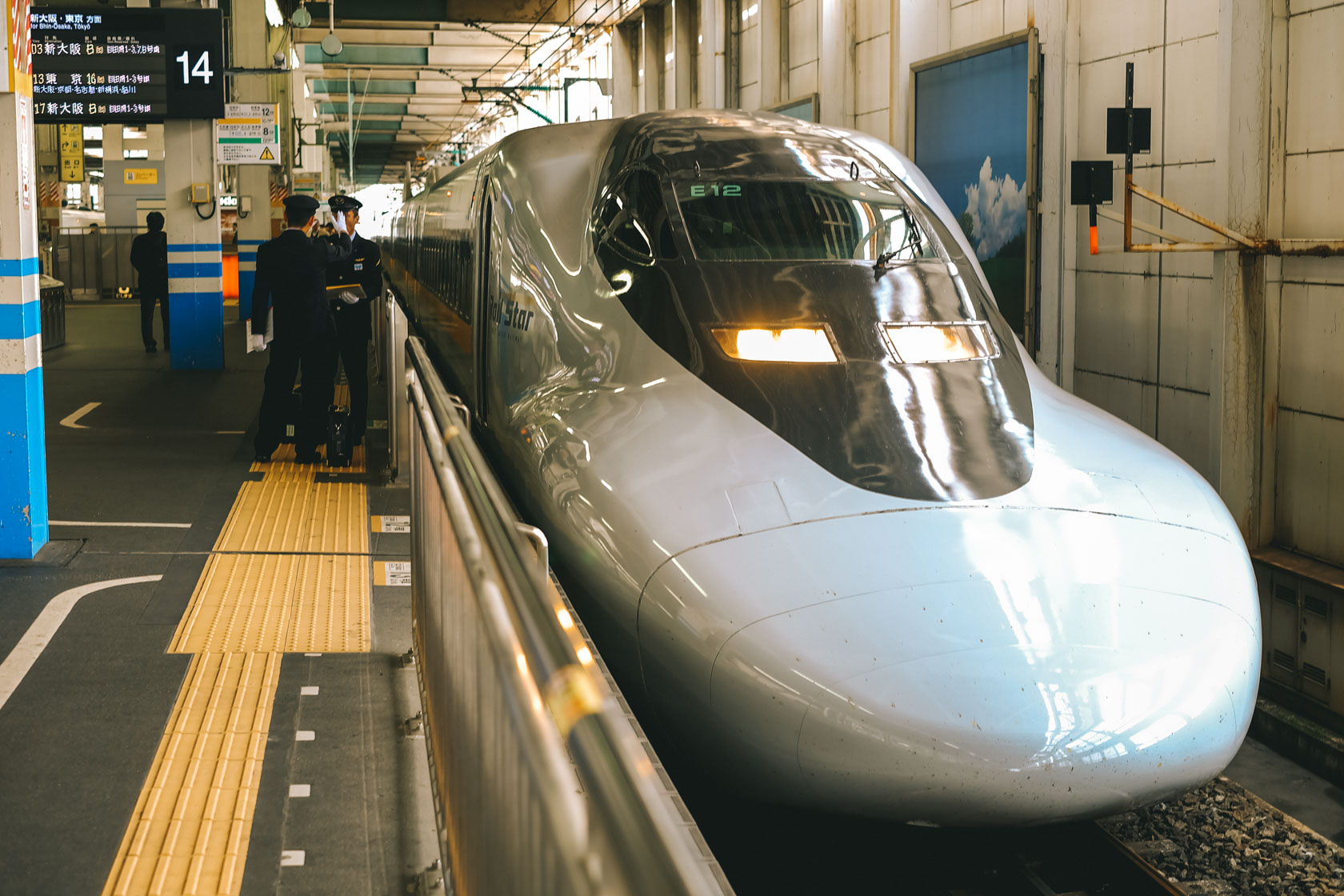 Again, is the JR Pass worth it?
Of course, it's got to be evaluated on a case-by-case basis. The shorter your time in Japan is, the less time you want to spend on a train.
That said, it doesn't take much to make your trip worth the JR Pass. Your time in Japan will be more interesting and varied if you take a couple longer train rides and see what fewer eyes have seen. The JR Pass makes that possible!
Check out the different JR passes available , whether you are looking for an unlimited pass, a regional one, or something that varies by the length of your trip.
Have you ever traveled Japan by train? Would you want to?
Leave your thoughts in the comments, I'd love to know about your experience traveling Japan and whether you enjoyed the train as much as I did!
Find this post helpful? Pin it for later!