I don't know about you, but after spending oh-so-many days under Kontaktsperre in Berlin, I start to get cravings. Indian food, sushi, pizza, all those foods that honestly just aren't as good when I make them myself.
That said, just going online and googling your way to picking online delivery feels like playing Russian roulette. That's what I put together this guide. I sourced recommendations from my friends, from my order history, and from my years of living in Berlin to create this guide of the best local businesses with delivery in Berlin.
This way, you can support Berlin businesses while sitting on your couch!
And spend your money in a way that it goes further.
All the places I (or my friends) personally love to order from are highlighted as such. You'll find recommendations for the following areas:
Plus coupon codes for any local businesses that are currently offering discounts.
Got a recommendation for this list? Email me at [email protected] and I'd love to hear your review or recommendation for a restaurant, bar, brewery, or cafe that belongs on this list ❤️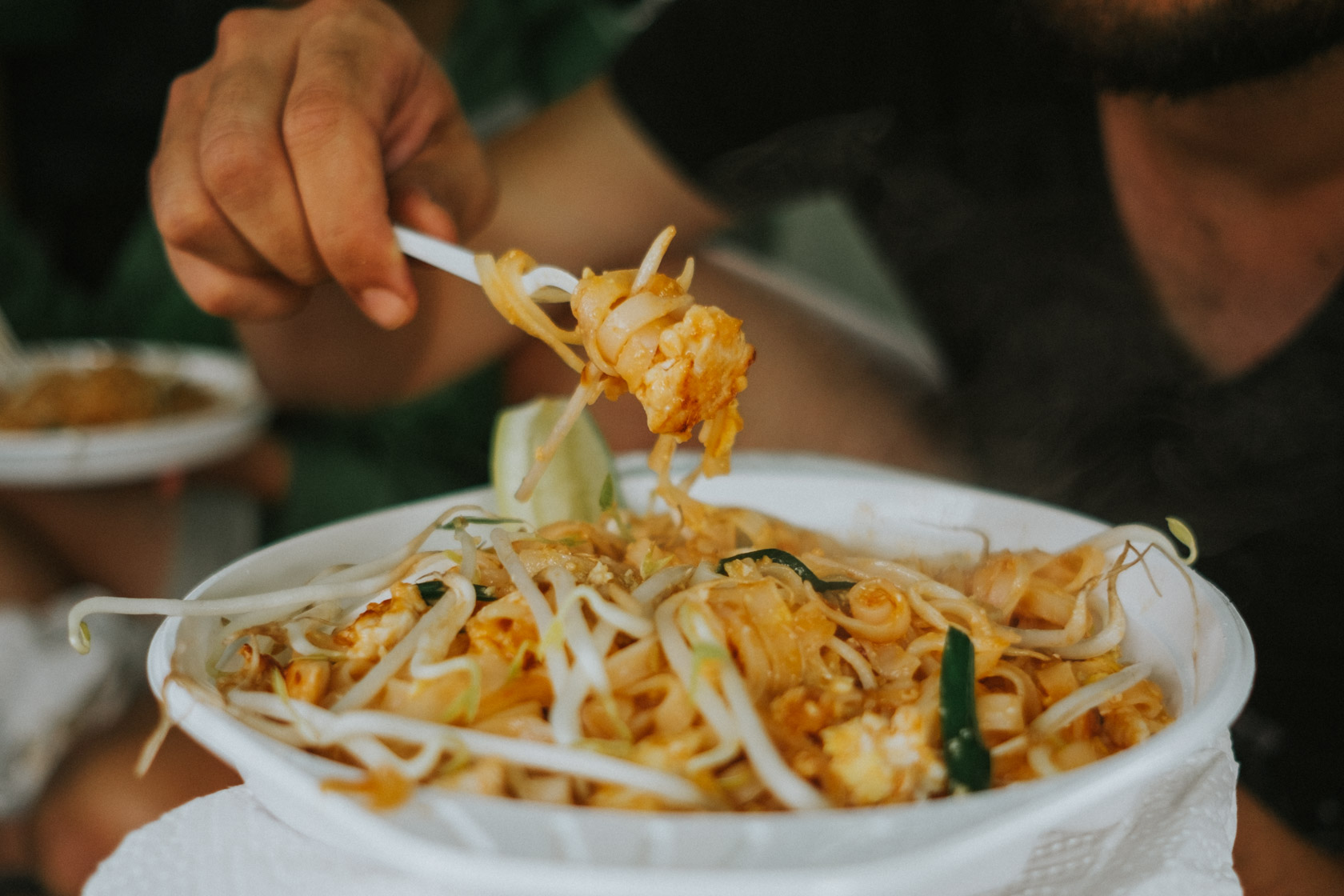 Some links in this post are to affiliate sites. If you purchase something through them, I may earn a small comission — which costs you nothing! I am very grateful when you use my links to make a purchase.
Is it safe to order food right now?
According to both the CDC (the United States' Center for Disease Control) and the RKI (the German version of the CDC), it is generally safe to order food from restaurants. In fact, many delivery companies have implemented contactless delivery , so as long as you pay in advance by card, you won't come in contact with the delivery person. There's also not currently evidence of spread via prepared food, but we'll update here if that changes. As always, hand-washing is paramount!
Best websites for ordering food in Berlin
My go-to website for ordering food in Berlin is Lieferando.de . I've used pretty much every website that used to operate in Berlin (RIP Deliveroo, RIP Foodora) but Lieferando.de is the one that ended up dominant. What I like about Lieferando.de:
You don't need to create an account to order (or access your order history)
You can pay with just about anything (cash, credit, direct debit, paypal)
You can see a live map of where your delivery is at any time (so you know whether you need to hover by the door buzzer 😉)
That said, some of the local restaurants listed here are running their own delivery operations, so I'll also be linking directly to their sites when applicable.
Without further ado, here are the best restaurants, bars, breweries, and cafes local to Berlin that are taking delivery orders today.
Best local restaurants in Berlin with delivery
Note: The photos in this section are not photos from the restaurant, as sadly I never thought to take photos of my delivery food in the past 😂 But I picked photos that are representative. You'll have to trust me when I say it's good!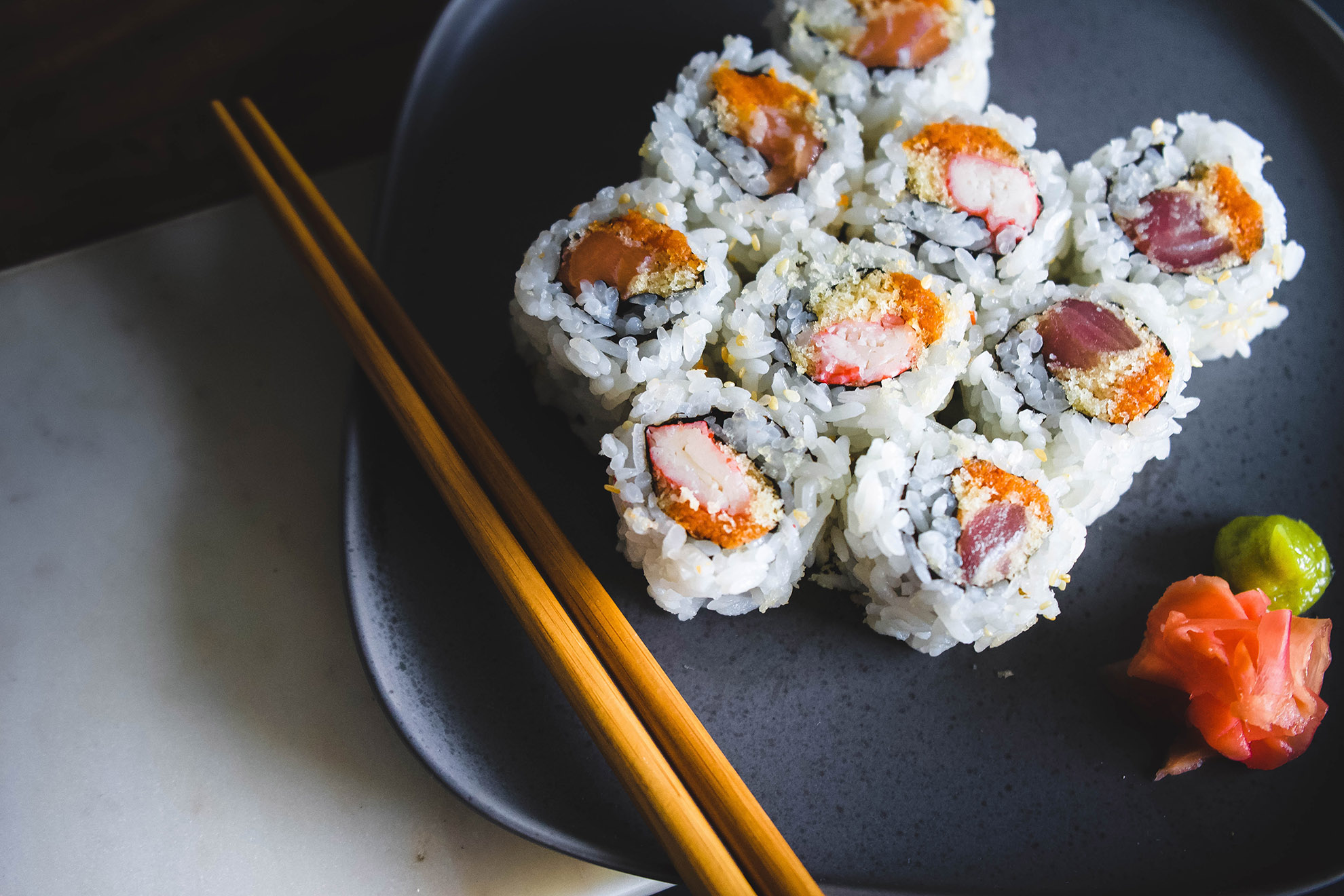 Sushi Nami is hands down my favorite place to order sushi in Berlin. I have tried at least half a dozen spots for sushi in Berlin, and none of them have had the price-quality balance as spot-on as Sushi Nami. Delivery is generally quick, and the prices are really a good deal when it comes to sushi. My recommendation is to get a combination of special rolls and Nami rolls for a selection that is affordable and filling. Skip the nigiri, which only come with one piece.
Location: Wiener Strasse 24, 10999, Berlin (Kreuzberg)
Minimum order: 15 €
Delivery cost: FREE
Check Sushi Nami's menu and prices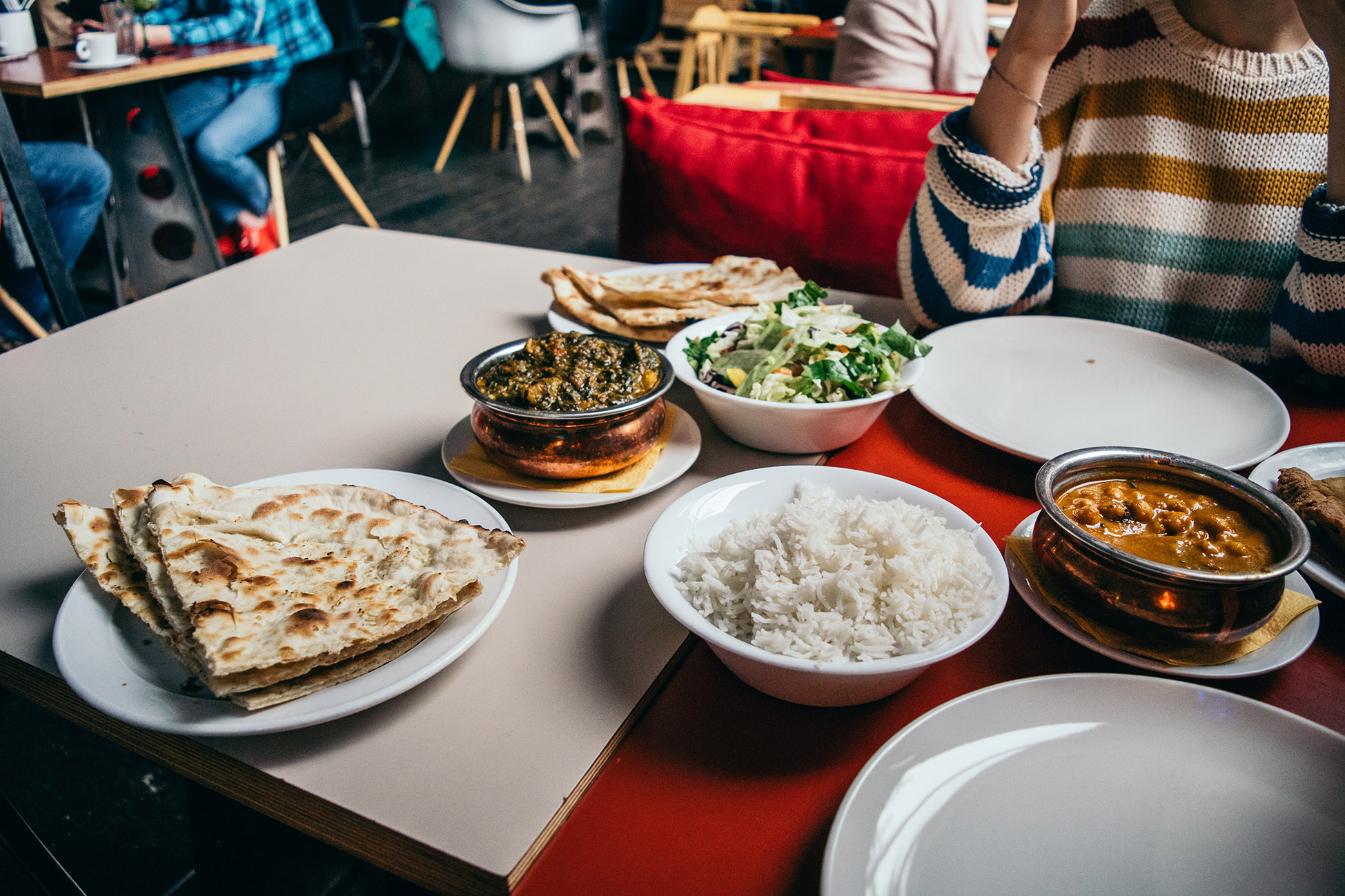 Guru (Indian)
Favorite
Next up, my favorite spot to order Indian food in Berlin. Guru delivers really quickly, and has a ton of options whether you are looking for something spicy or something mild. We typically order the Chicken Vindaloo (spicy) or the Butter Chicken (mild) with Naan. The portions are big enough to make into two meals, making it a great deal. Leftovers are always better!
Location: Körtestraße 30, 10967 Berlin (Kreuzberg)
Minimum order: 10 €
Delivery cost: 1.50 €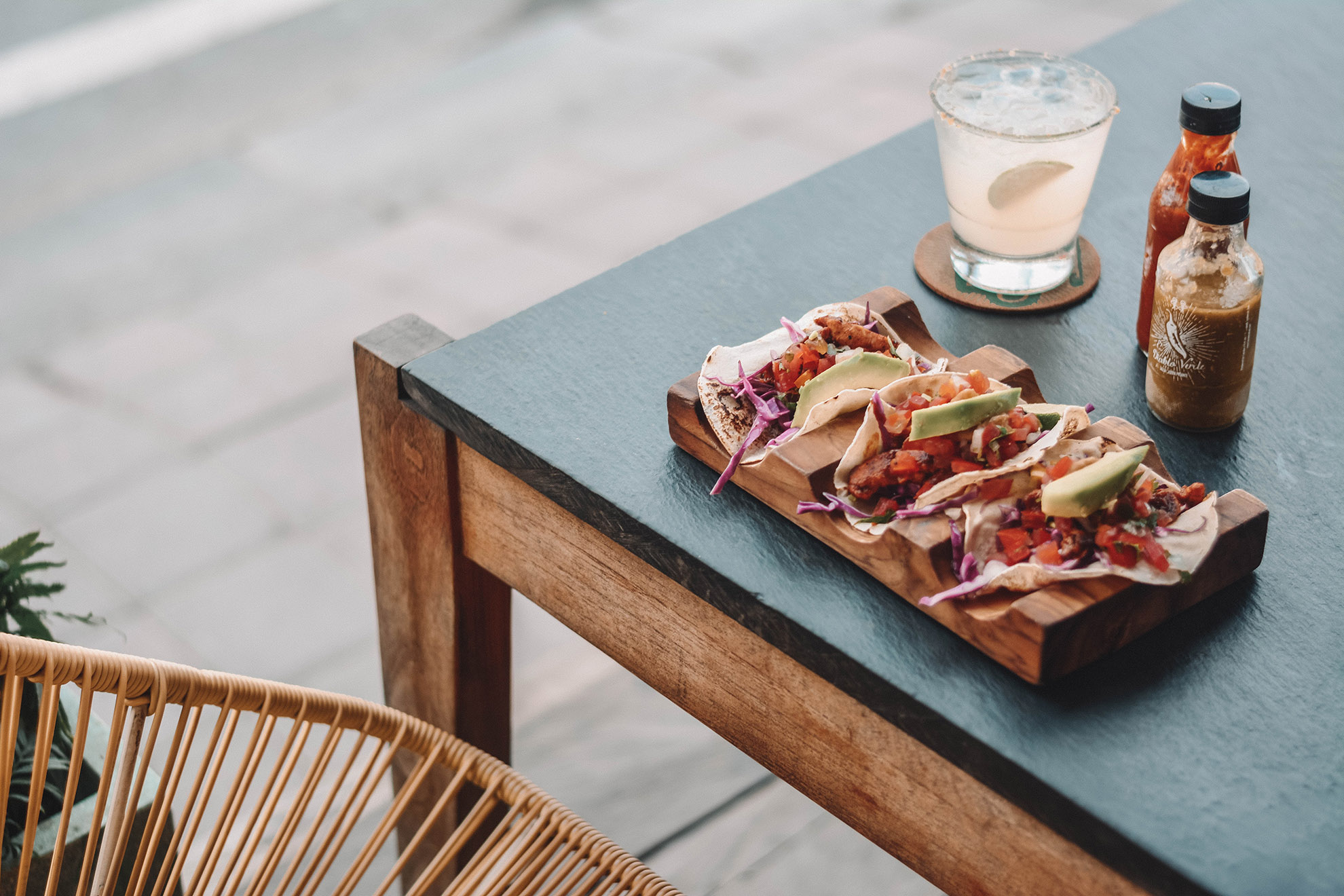 Chaparro is easily the most authentic Mexican restaurant in Berlin. I've eaten at almost every Mexican restaurant in the city, and can tell you that this is the real deal.
You can get tacos, tostadas, mole, quesadillas, all the good stuff. It's not the cheapest option, but the flavors are great. You can choose the Taquiza, where you'll get all the ingredients like tortillas and tons of fillings, and can then make tacos for two people.
Location: Wiener Str. 14-A, 10999 Berlin (Kreuzberg)
Minimum order: 0 €
Delivery cost: FREE
Check Chaparro's menu and prices
(The photos on the ordering page are not actual photos of the food, do not worry 😉)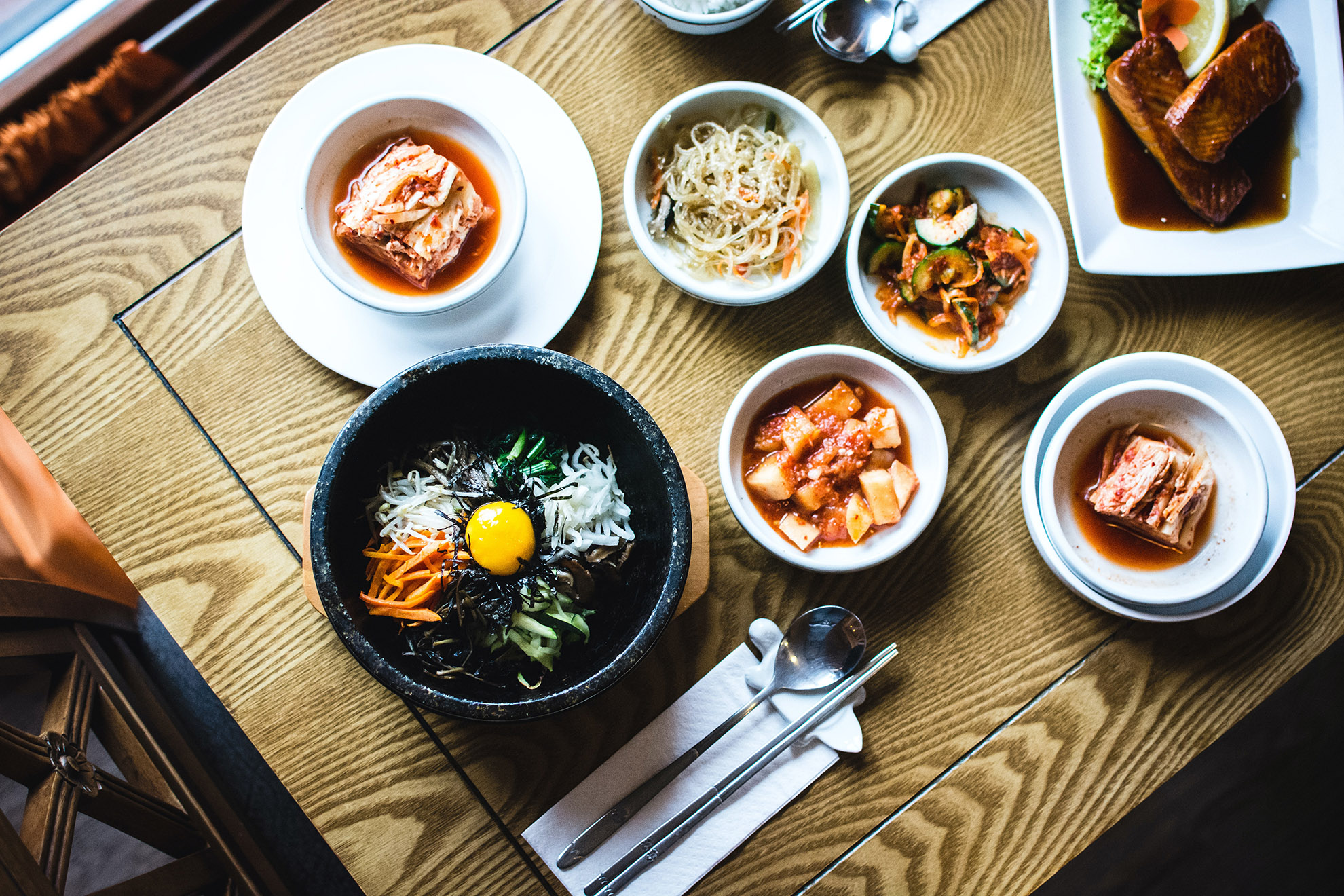 This one is a recommendation from a friend who lives nearby and is a frequent customer. Their Bibimbap was described as my friend as "amazing", plus Mercosy has special offers at lunch which you can order from 12:00-17:00 which takes 2 € of their tasty Bibimbap.
Location: Dresdener Str. 11, 10999 Berlin (Kreuzberg)
Minimum order: 0 €
Delivery cost: FREE
Check Mercosy's menu and prices

Another recommendation from a friend, Green Salad has super affordable salads and wraps for people who are starting to feel a big sluggish after spending so much time inside!
Location: Boxhagener Str. 33, 10245 Berlin (Friedrichshain)
Minimum order: 0 €
Delivery cost: FREE
Check Green Salad's menu and prices

Best local bars and breweries in Berlin with delivery
Who knew you could order cocktails delivered to your house? I haven't tried this yet, but depending on how long this goes on, it could definitely happen! Here are a few bars offering delivery thorughout Berlin:
Bar in a Jar – Tons of pretty cocktails on offer, prices range from 10-12 €. They deliver Wednesday - Saturday evenings. Location: Mariannenstrasse 29, 10999 Berlin, Kreuzberg.
BRLO – Some local craft beer for you, BRLO's online shop is open and you can use the discount code "stayhomedrinkbeer" for 20% off.
8greenbottles – Natural wine you can order via DM on instagram. Their #stayhome package includes 3 wines, 1 surprise goodie, and free delivery for 49 €.
Best local coffee roasters in Berlin with delivery
Some of my favorite coffee shops aren't currently delivering coffee, but do allow you to buy vouchers. You can buy vouchers for Father Carpenter's .
Other ways to support local establishments in Berlin
Buy vouchers for your favorite restaurants. A brand new site has popped up called PayNowEatLater that helps you buy vouchers for your favorite restaurants who might not be operating right now. It's a non-profit based out of Hamburg, but they have a big page of restaurants in Berlin who could use your support.
Offer to help deliver for local businesses. A number of local businesses are doing DIY delivery, and need people who have cars to help them deliver. If you're a former taxi or Uber driver, or otherwise have a car and want to make a little money, you can offer to help out. Get connected in the Facebook group (listed below).
Discover ultra-small businesses on Facebook. There's a new Facebook group dedicated to helping Berlin businesses. Some are really small, new, and may not be able to join a delivery platform like Lieferando.de. You can learn about these in the group and patronize them!