I can't believe I'm writing this, but by now I've been shooting with Fujifilm cameras and lenses for over 9 years. As a result, I've invested thousands of dollars (and hours shooting, editing, and experimenting) to create the perfect Fujifilm X-Series camera kit.
I really love this system, and the images it's helped me to create. Fuji's mirrorless cameras are both incredibly powerful, but also intuitive to use. There's no doubt in my mind that the physical dial system helped me master Manual Mode faster than I would have with a standard DSLR.
Each one of the lenses in my list of the best Fuji lenses was bought with my own money, battle-tested over the years, and have helped me to create stunning photos.
But I get it: lenses are expensive.
They're also often a better investment than a new camera, because they stand the test of time and retain their value exceptionally well.
In this guide, you'll learn about the best Fuji lenses as of mid-2023, which situations they work best in, their strengths and weaknesses, plus alternatives for different budgets.
Finally, I've included TONS of sample images I've taken with each lens, to help you determine if the lens is your next soulmate camera kit companion.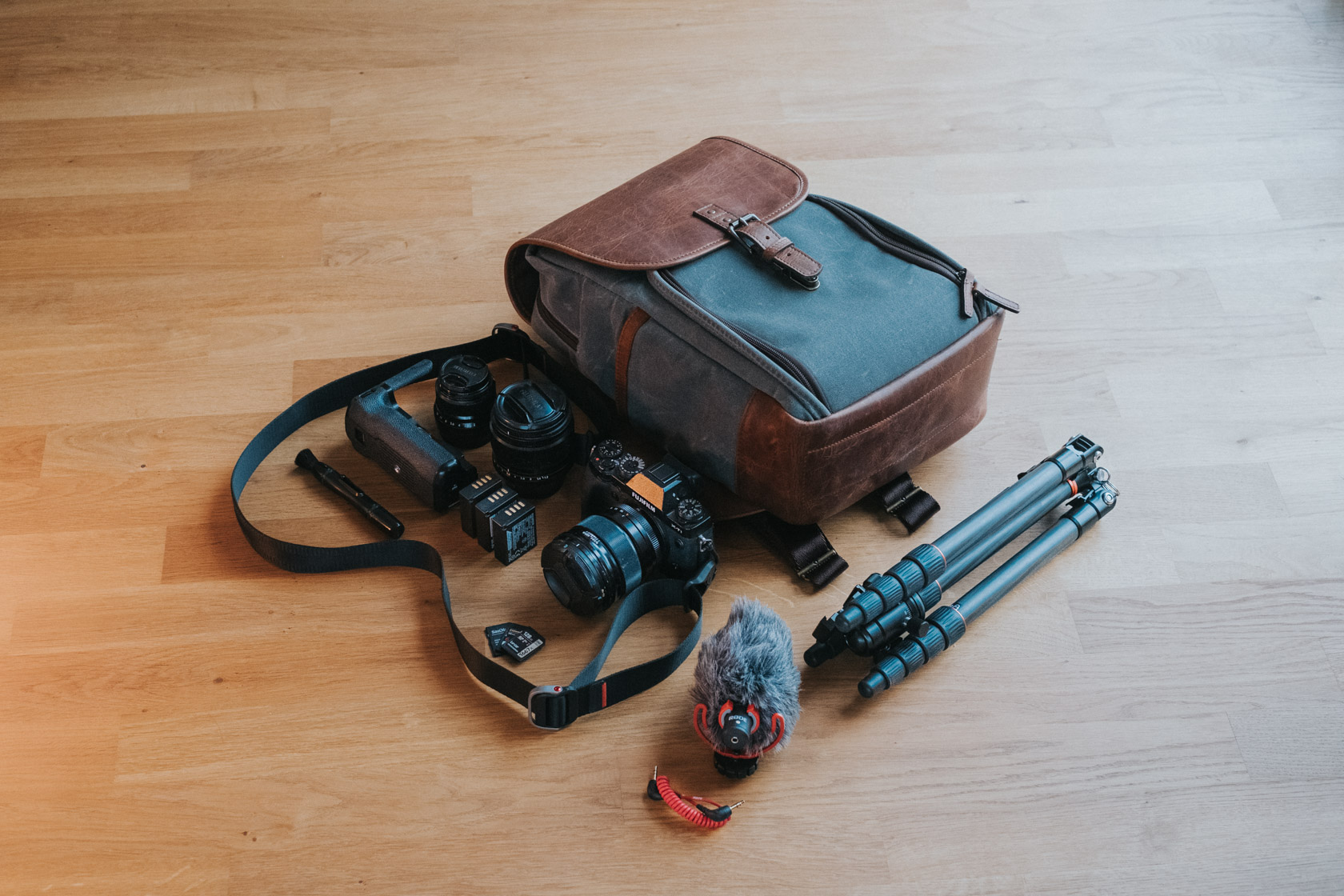 Some links in this post are to affiliate sites. If you purchase something through them, I may earn a small comission — which costs you nothing! I am very grateful when you use my links to make a purchase.
Let's take a look inside at my top 7 Fujifilm lenses for X Mount cameras that belong in your camera bag in 2023.
Best Fuji Lenses
As I said before, I personally own or have extensively used all of these Fujifilm lenses. So you know you're getting recommendations based on my experience.
If you have any questions about them, just get in touch on Instagram! I field Fujifilm questions nearly every day over there, and am happy to help share some advice based on your individual needs, and help you capture the kind of photos you dream about.
Here's a quick summary of the best Fuji lenses:
| | | | | |
| --- | --- | --- | --- | --- |
| Lens name | Best for | Special features | Price | Check on Amazon |
| Fujinon XF 16mm f1.4 WR | Landscapes, architecture, astrophotography | Weather-resistant, ultra close-up shots, low light | $$$ | Check current price |
| Fujinon XF 35mm f1.4 ★ | General purpose, classic | Beautiful bokeh, low light, image quality | $$ | Check current price |
| Fujinon XF 23mm f2 WR | General purpose, versatile, everyday lens | Lightweight, low profile, weather resistant | $$ | Check current price |
| Fujinon XF 56mm f1.2 | Portraits | Stunning bokeh, sharpness and detail | $$$ | Check current price |
| Fujinon XF 50-140mm f2.8 WR OIS | Wildlife, safari, portraits | Sharpness, zoom, can be extended with teleconverter | $$$ | Check current price |
| Fujinon XF 27mm f2.8 | Landscapes, street photography | Lightweight, low profile, sharpness | $$ | Check current price |
| Fujinon XF 18-55mm F2.8-4 R LM OIS | General purpose lens | Lightweight, affordable kit lens | $ | Check current price |
Legend to Fujifilm terminology:
WR - Weather resistant (can withstand rain and below freezing temperatures)
LM - Linear Motor
OIS - Optical image stabilization (helpful with zoom lenses to avoid blurry photos).

Here are the 7 best Fujifilm lenses based on my experience over the last 7 years as a Fuji photographer.
1. Fuji XF 16mm f1.4
The Fuji 16mm f1.4 lens is the best Fuji lens because of its flexibility, image quality, close focus distance, wide f1.4 aperture, and sharpness.
While I wouldn't recommend it as your only lens in a brand new X-Series kit (for a one-lens starter, check out the 35mm and 23mm lenses in this guide), a wide-angle lens like this one is absolutely an essential component of any camera kit.
As a travel photographer, it's the one lens I always pack for every single trip. Here's why.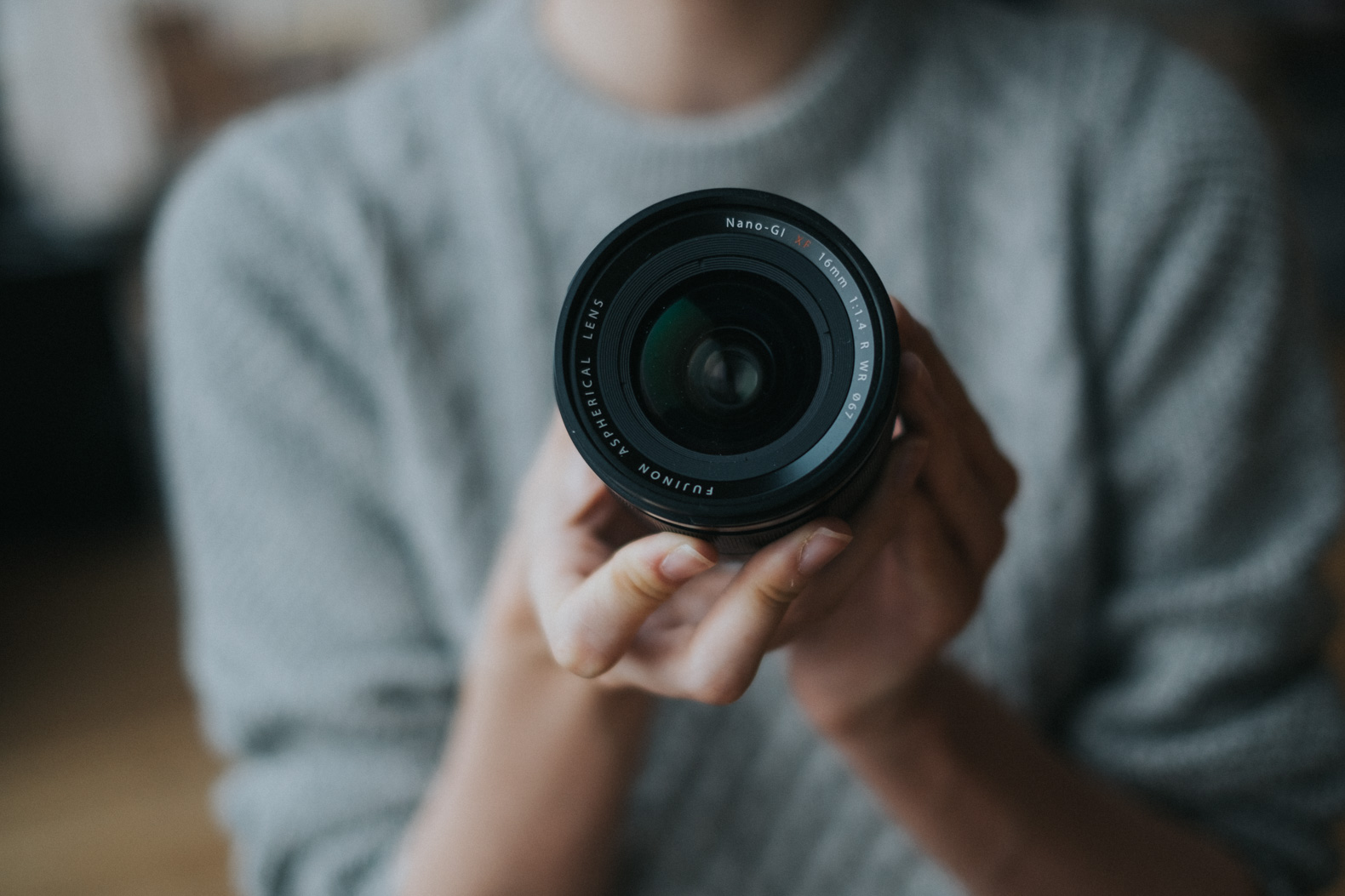 First off, every photographer needs a wide-angle lens.
Wide-angle lenses are essential for sweeping landscapes, architecture, making interiors feel spacious, and really capturing the environment behind your subject. A good wide-angle can also work well for photos of people, too.
What exactly make this particular wide-angle lens the best Fuji lens, and the most-used lens in my Fuji X-series kit? Here are a few reasons:
Use this lens for: Landscapes, tight indoor spaces, low light photography, astrophotography, architecture. Still works great for people shots though, too.
What makes it special: "Pseudo-macro" capabilities, allowing ultra close focusing and interesting bokeh while maintaining the wide angle.
Why choose it: It's a versatile, wide-angle prime. Not so wide it's unwieldy, but wide enough to capture most subjects. Plus the wide 1.4 aperture means you can take low-light photos more easily.
Here are some Fuji 16mm f1.4 sample photos to give you an idea of what this lens can do (just bear in mind, images are highly compressed to load quickly on this website) –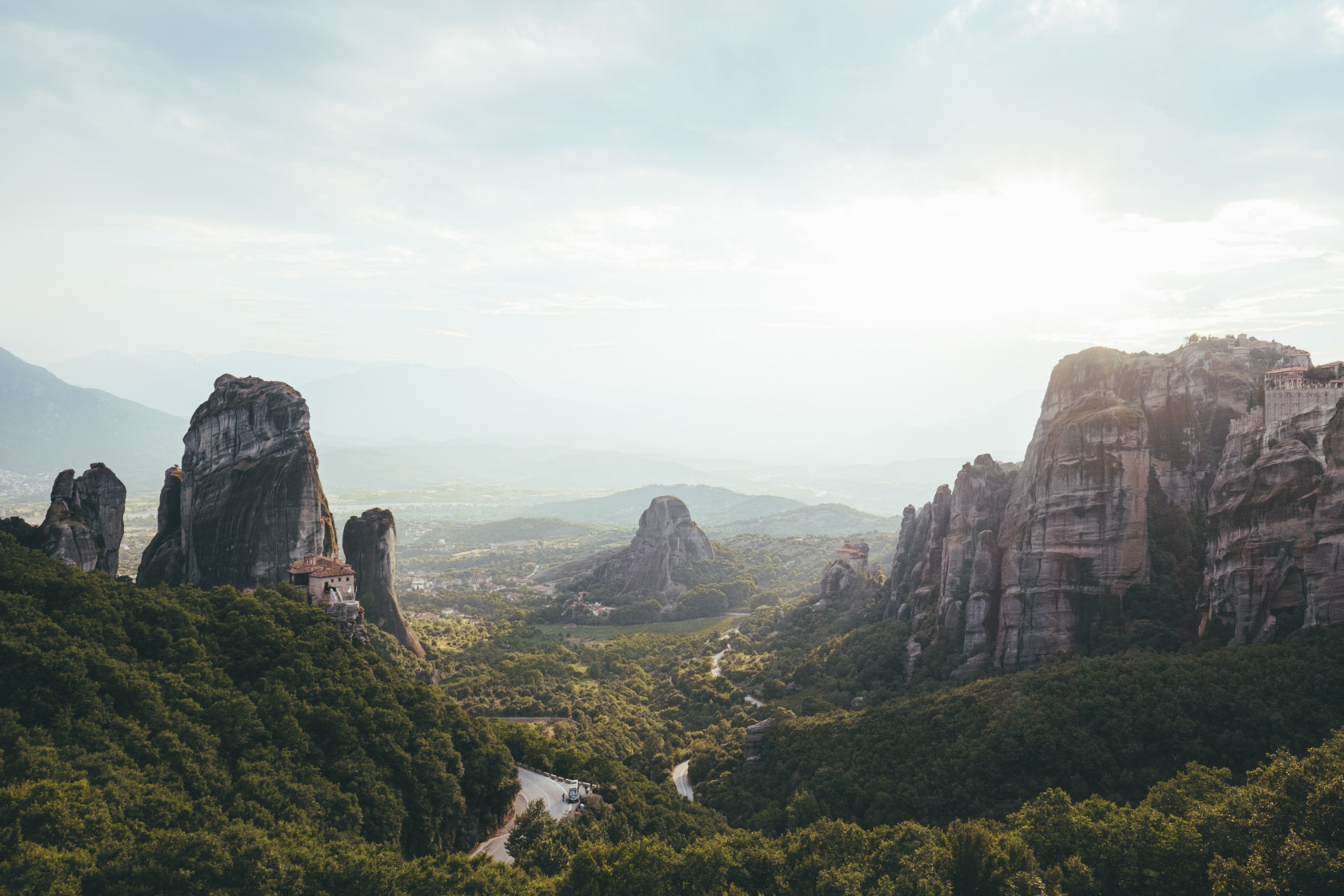 It's also great for including subjects in the landscape: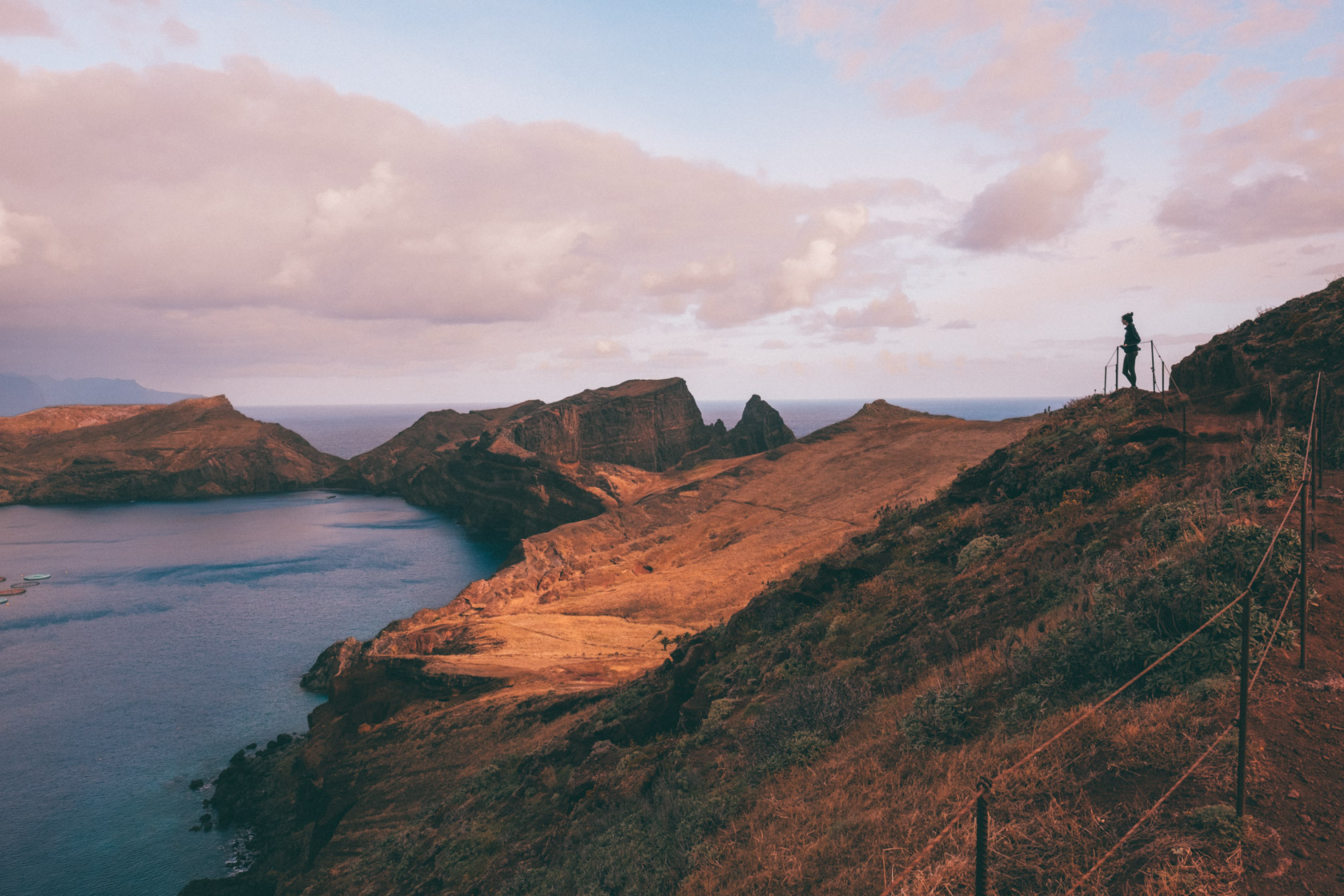 Here's one to give you an idea of the bokeh the Fuji 16mm f1.4 produces at f1.4: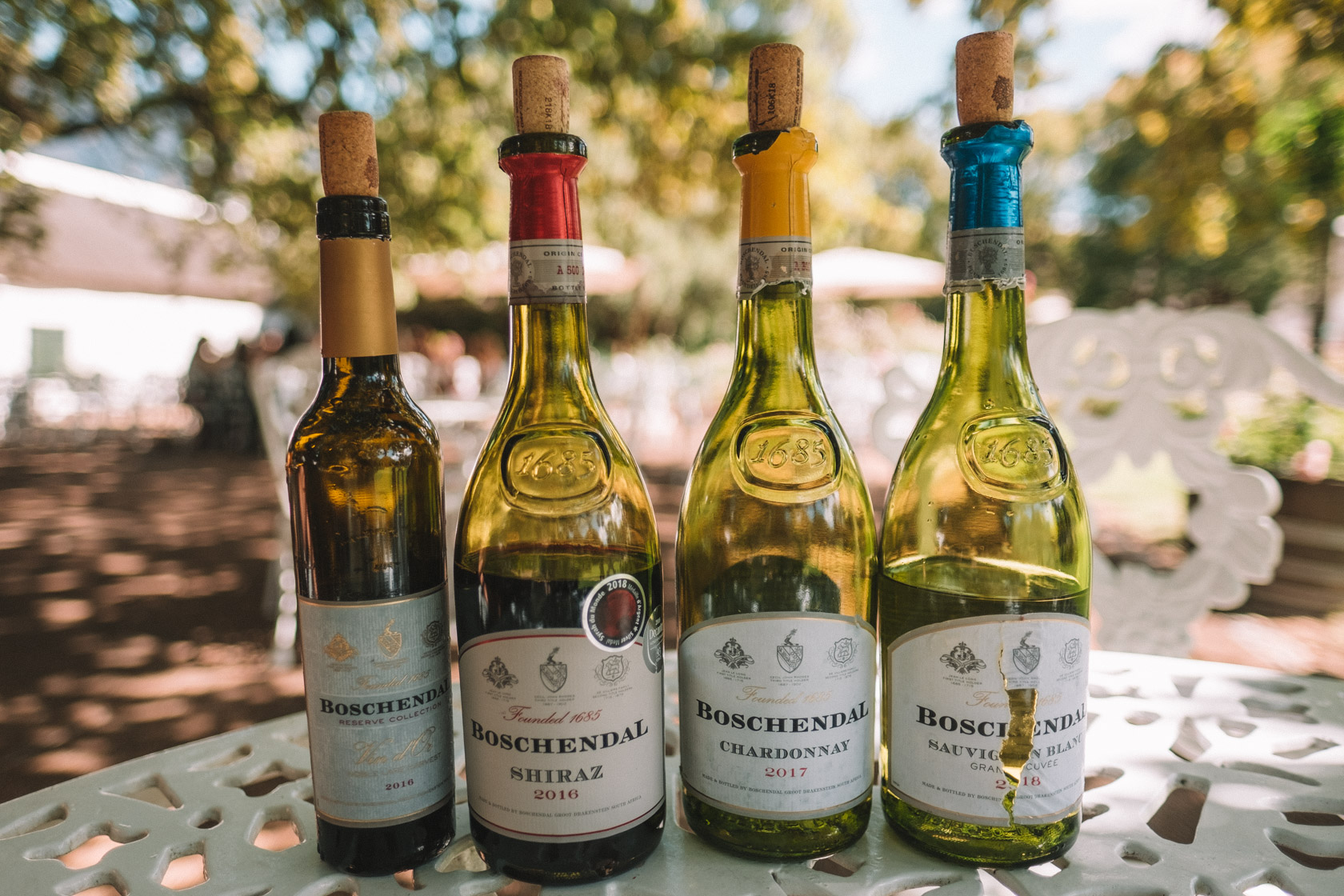 Here you can see it used with a tripod to capture the Northern Lights in Iceland: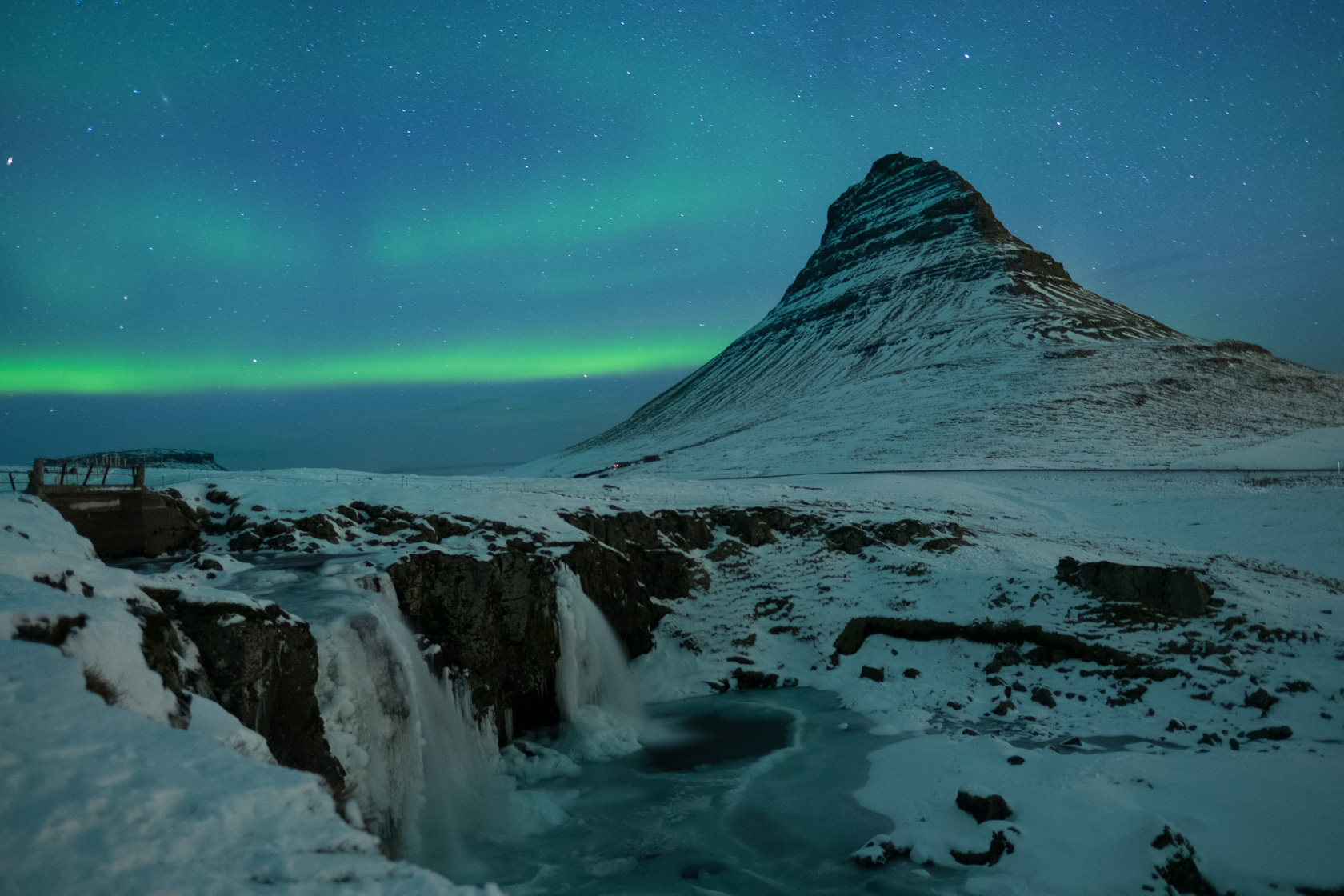 And finally, the weather resistance (WR) means you can confidently use this lens in all kinds of weather conditions. Here it is used at Lake Koenigssee in Germany during Winter: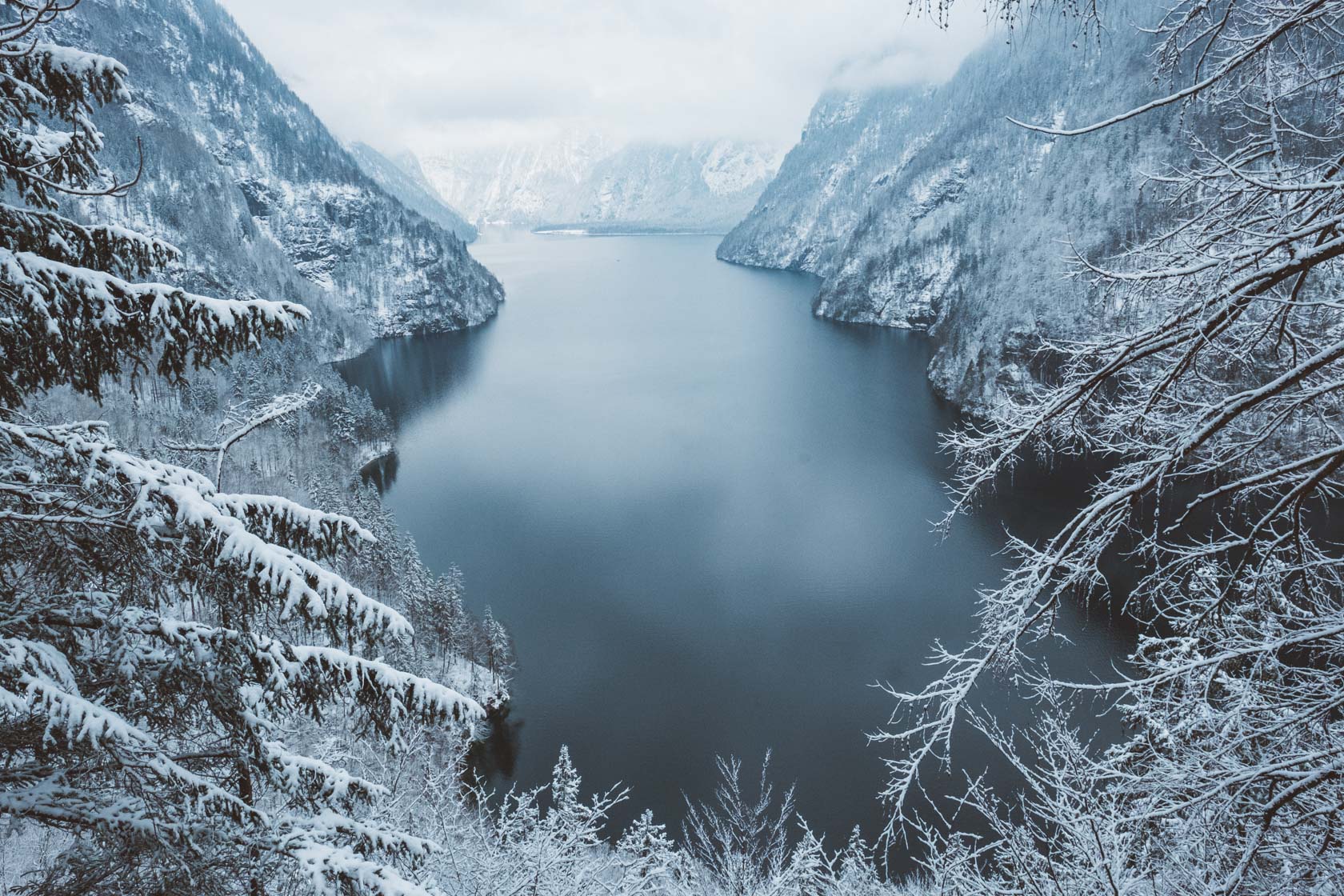 Alternatives to Fuji's 16mm f1.4 lens
If the Fujifilm 16mm f1.4 isn't right for you, here are the lenses I'd suggest as alternatives:
It's also worth mentioning Fuji's somewhat new 16-80mm f4 WR OIS which you can now buy for a great bargain as part of the new Fujifilm X-T4 + lens kit bundles .
Reviews for the 16-80 lens are mixed when it comes to video capabilities (there is a "focus wobble" issue when zooming while recording video). For still photos, it's all positive, so consider bundling it with your camera if you're just getting started for an excellent, all-in-one lens for still including a 16mm focal length.
Otherwise, one last photo (and one of my favorites!) from the Fuji 16mm f1.4 lens: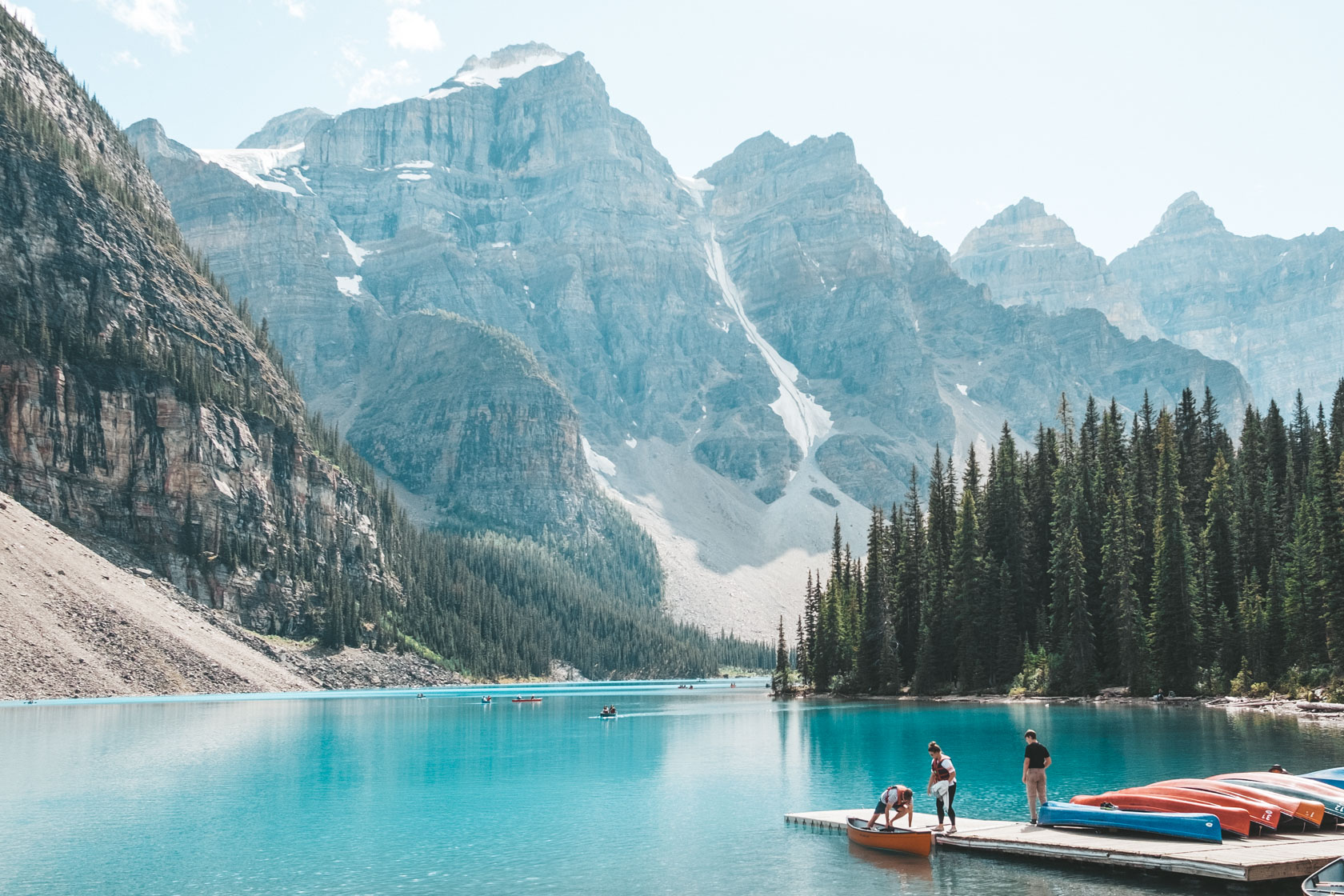 I've recommended the Fuji 16mm f1.4 to several friends who decided to buy it and love it (yes, I've converted my friends to Fujifilm too. We're all in this together!).
If you're still not sure, you can read my detailed Fujifilm 16mm f1.4 review for more sample images and an in-depth look at this lens.
Check current price for Fuji's 16mm f1.4 on Amazon
2. Fujinon XF 35mm f1.4
Every photographer has their gateway drug. For me, it was the addictingly beautiful bokeh of Fuji's 35mm f1.4 lens. This lens is also proof that the lens matters more than the camera in many situations.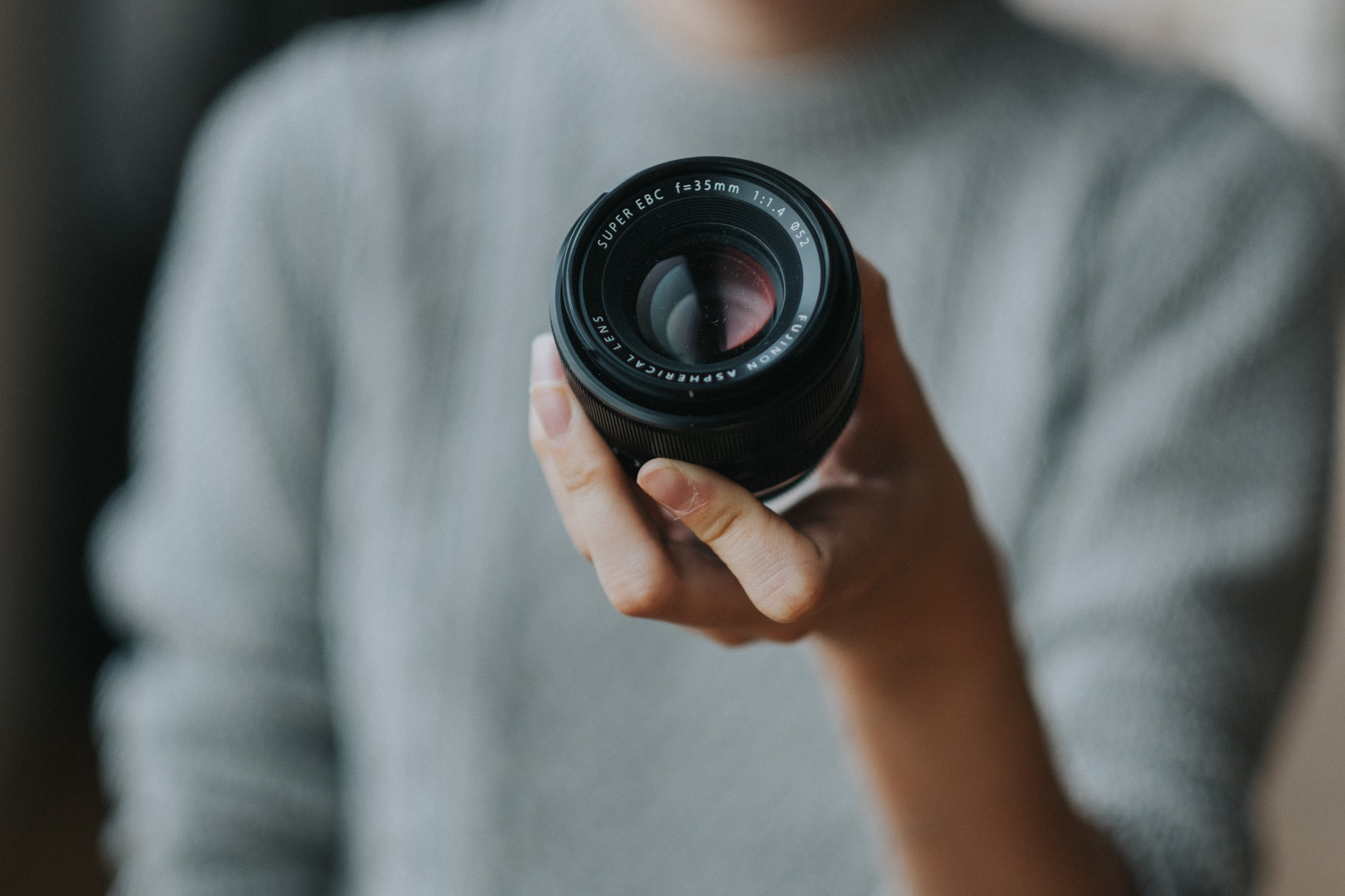 The next photo was taken with the Fuji 35mm f1.4 on a trip to Japan, using a low-end camera (the Fuji X-A1, we're now on the A7!), shooting JPGs. This camera didn't even have a view finder, I had to compose everything looking at an LCD screen!
The results still turned out beautiful.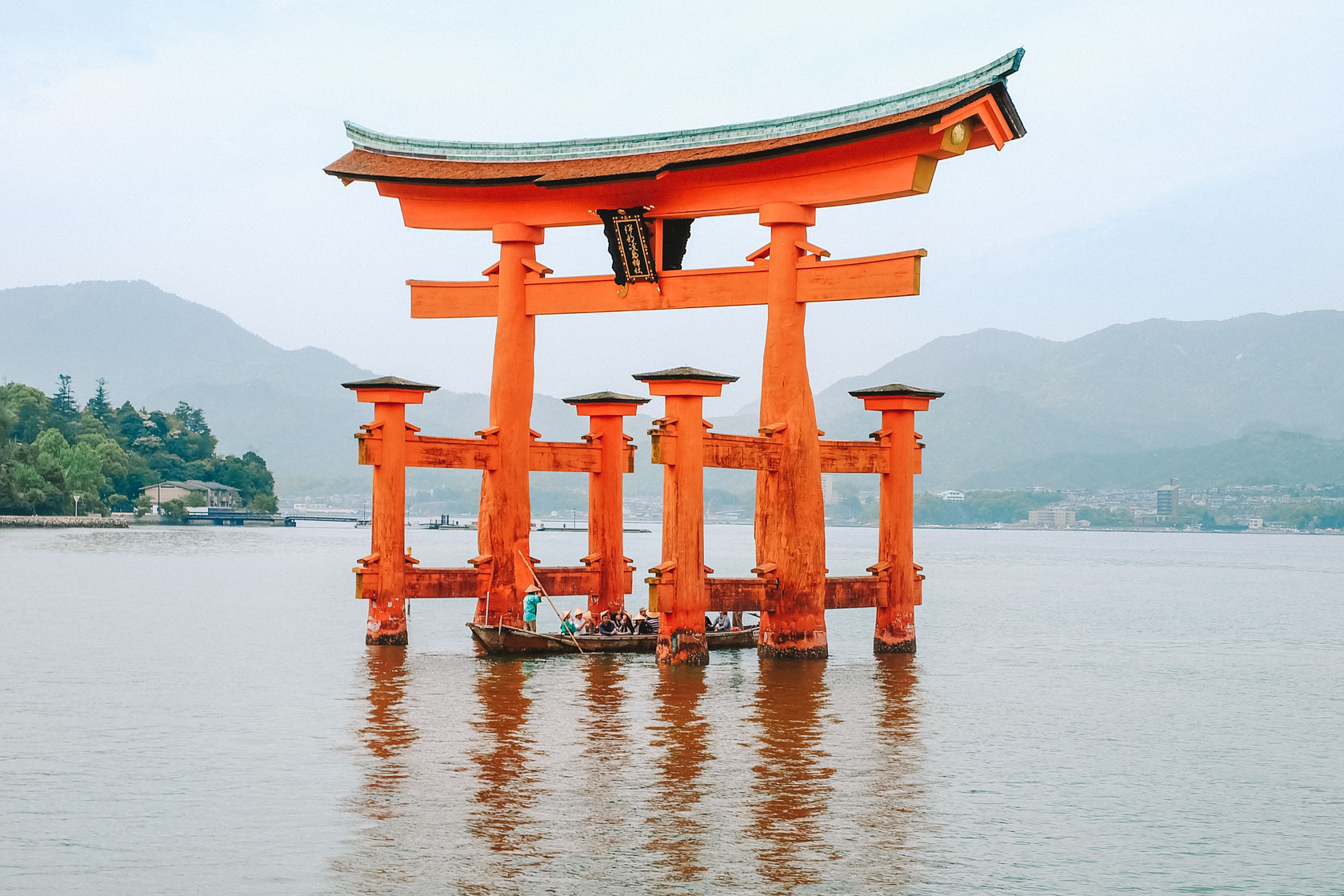 This lens is not only a small, sturdy lens built like a tank. It also doubles as a portrait lens when you need it, and makes people look amazing. On top of that, you can use it as a mini zoom in a pinch: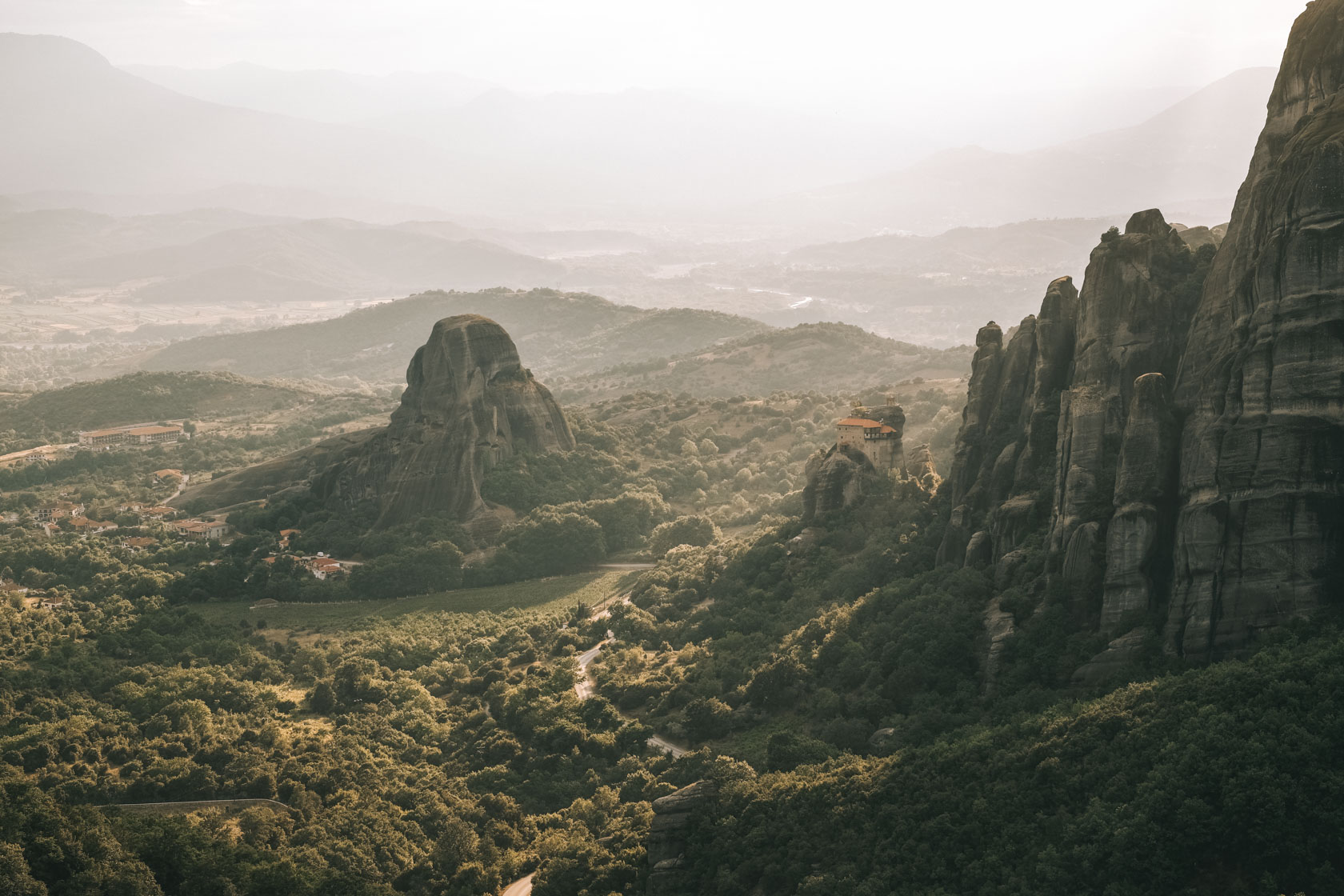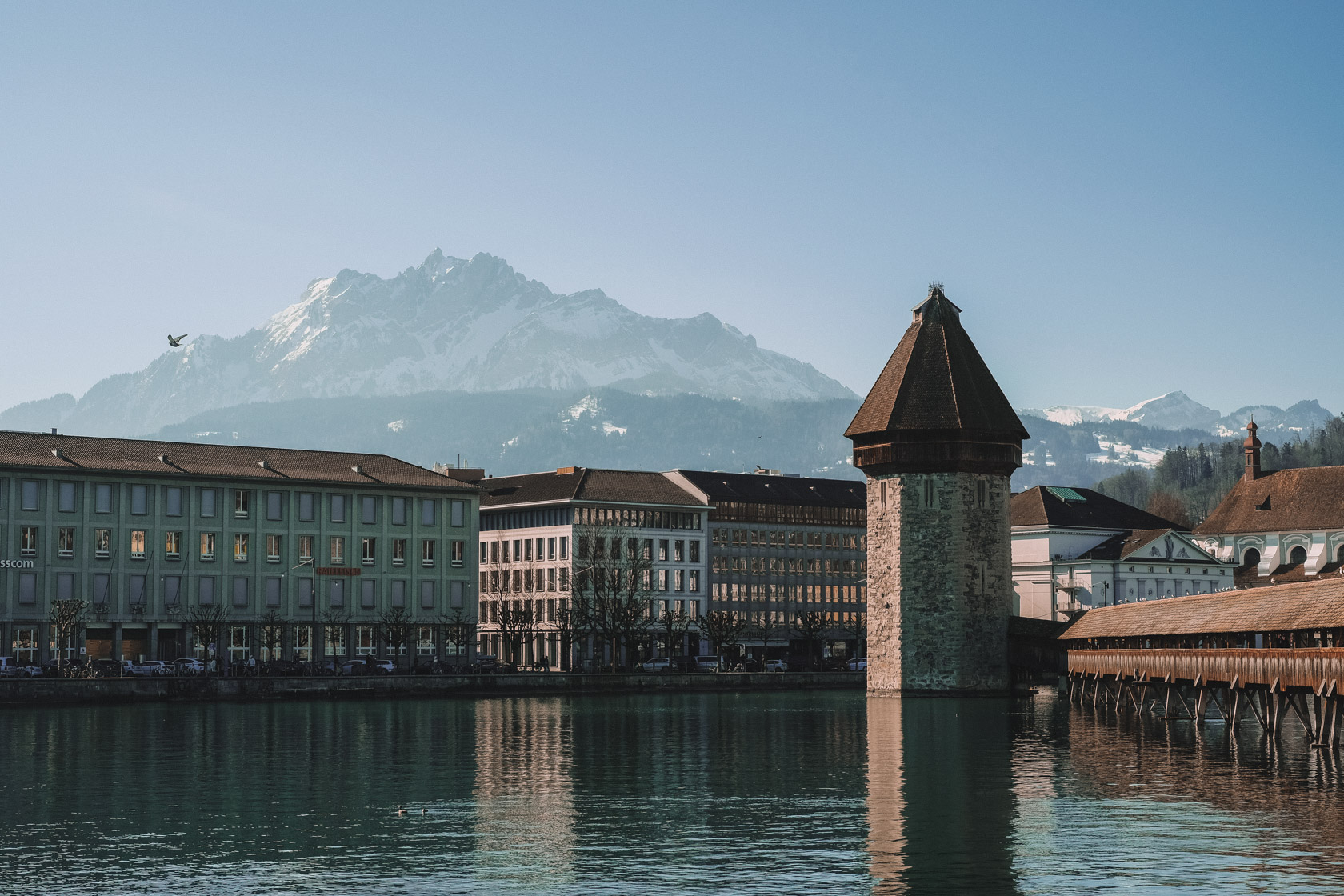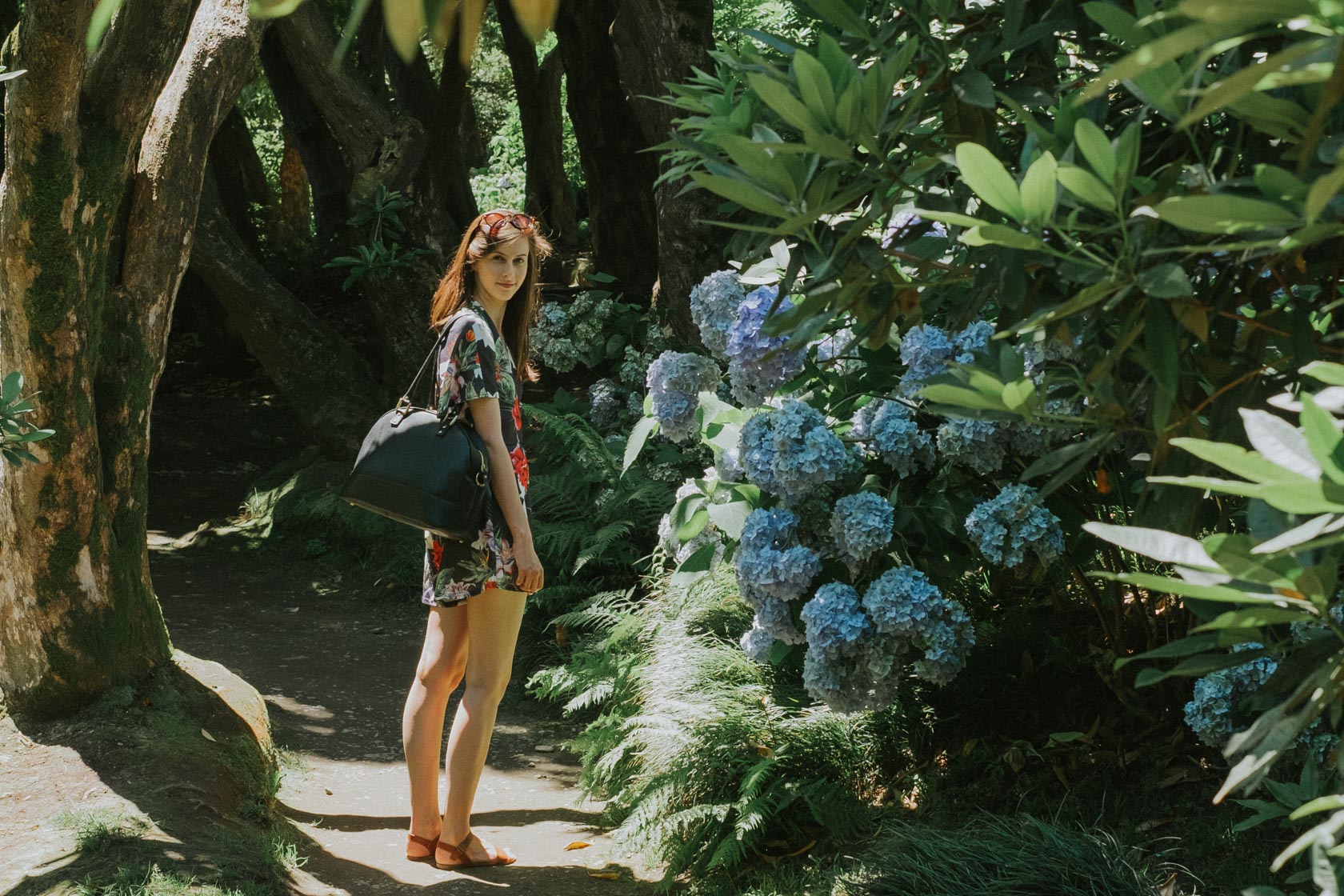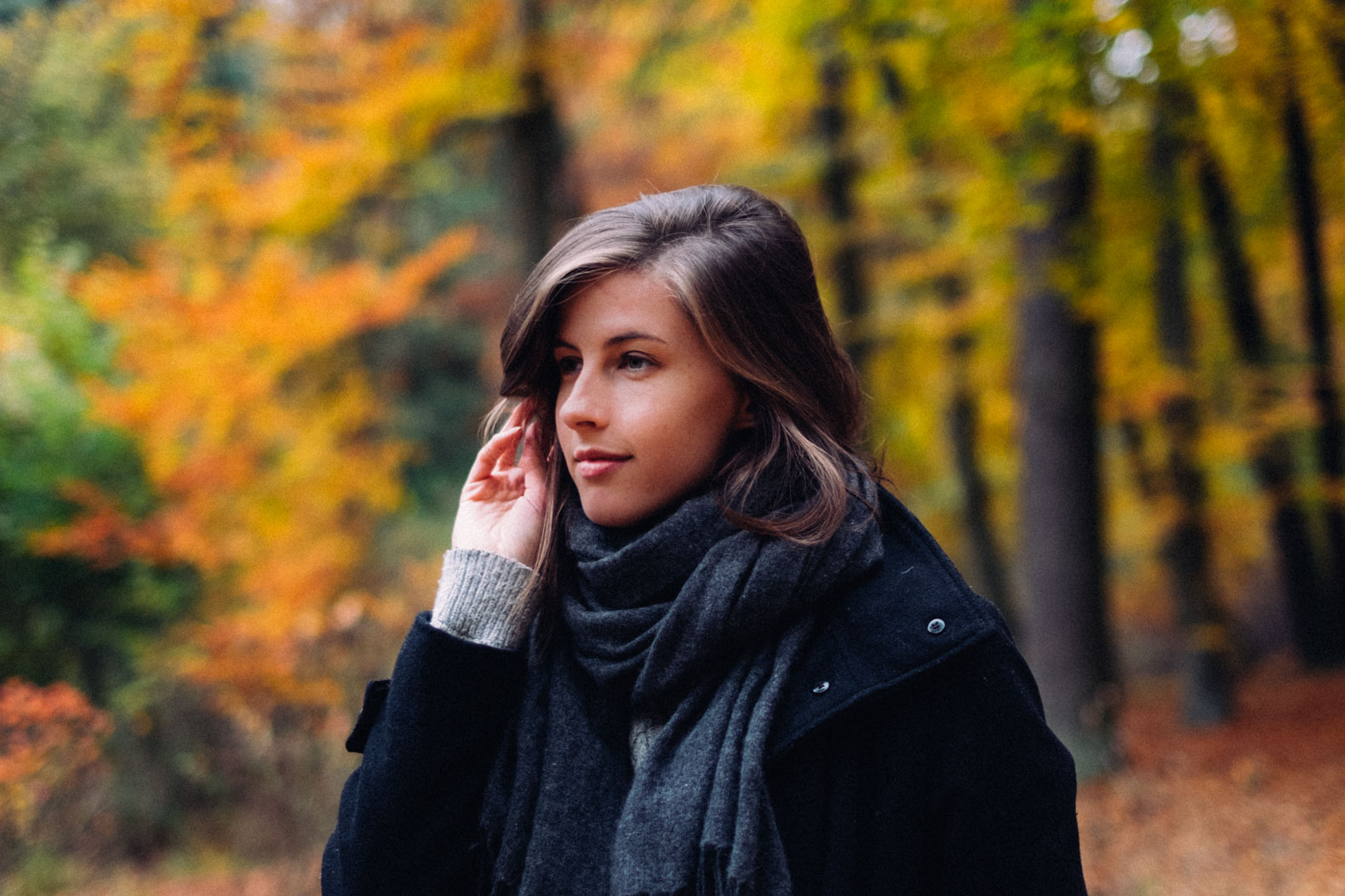 This lens produces truly beautiful photos, is easily one of my favorite Fuji lenses, and ends up small enough to drop in my day bag.
Check current price for Fuji's 35mm f1.4 on Amazon
That said, as one of the original Fuji lenses, it has some drawbacks. So while it's optically beautiful, the focus motor is a little louder and it sometimes "hunts" to find focus in low light. Paired on a modern camera like the X-T4 this isn't much of an issue, but it does happen. However, there is a modern alternative if you value focus speed and are willing to give up a big of aperture for it.
Alternatives to Fuji 35mm f1.4
Although rumors have circulated of a "Mark II" version of Fuji's original 35mm f1.4 lens, nothing has materialized yet. Meanwhile, Fuji released the Fujinon XF 35mm f2 which greatly improves on some of the performance issues of the original Fuji 35mm lens (and costs about $200 less).
Still, I'll stick with my f1.4 aperture, but up to you! I know photographers who own and love both for different reasons.
3. Fujinon XF 23mm f2 WR
I originally bought the Fuji 23mm f2 lens for an upcoming trip to Iceland during the winter, because I knew that I needed to have more than one weather-resistant lens. I already owned the 16mm lens, but I needed something that would be useful for everything in between.
Enter Fujifilm's 23mm f2 WR lens.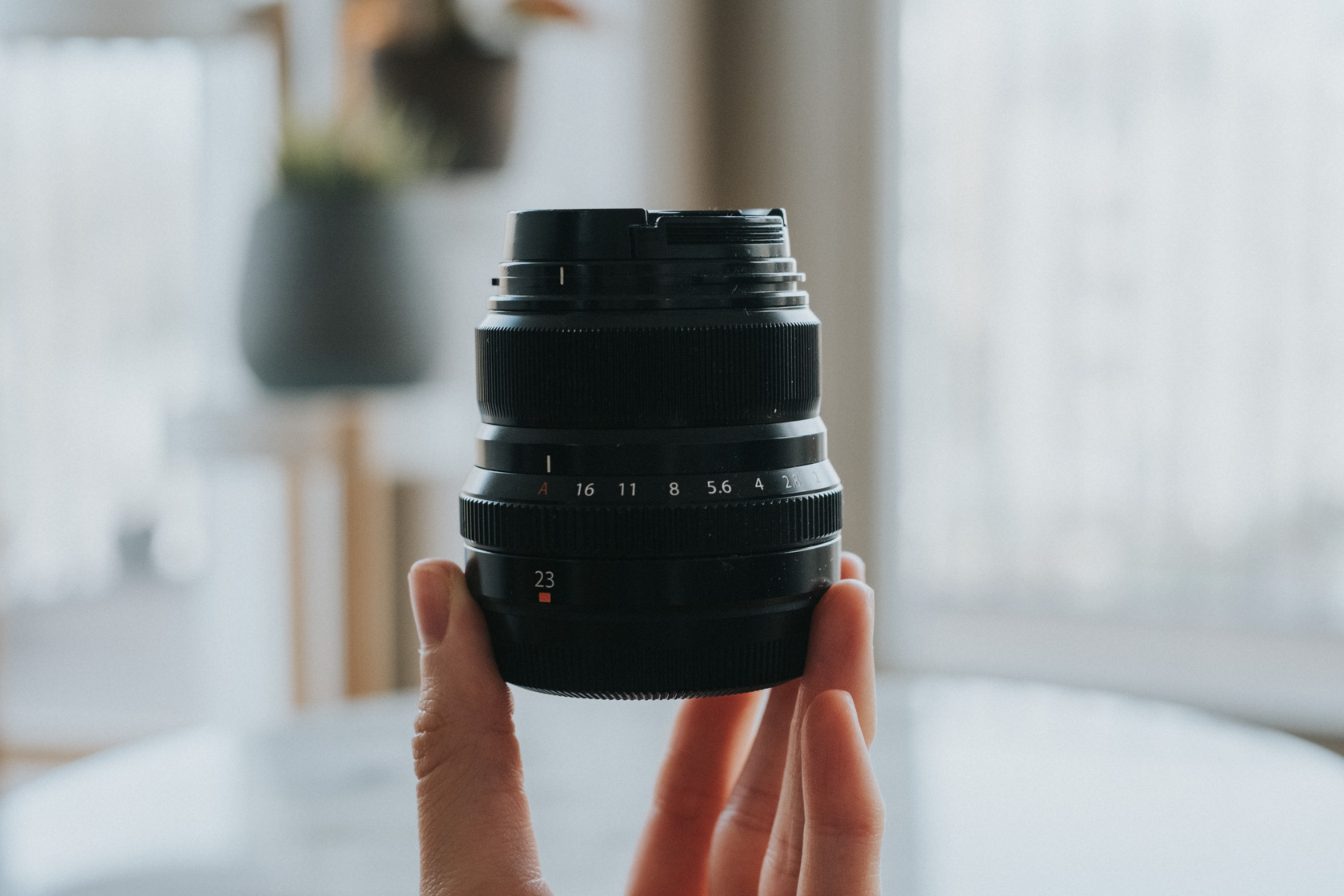 I'll be honest with you, it took a while for this lens to grow on me. I was so enamored with the beautiful bokeh of the 35mm f1.4 that I felt it was missing in this f2 lens.
But a few things changed my mind.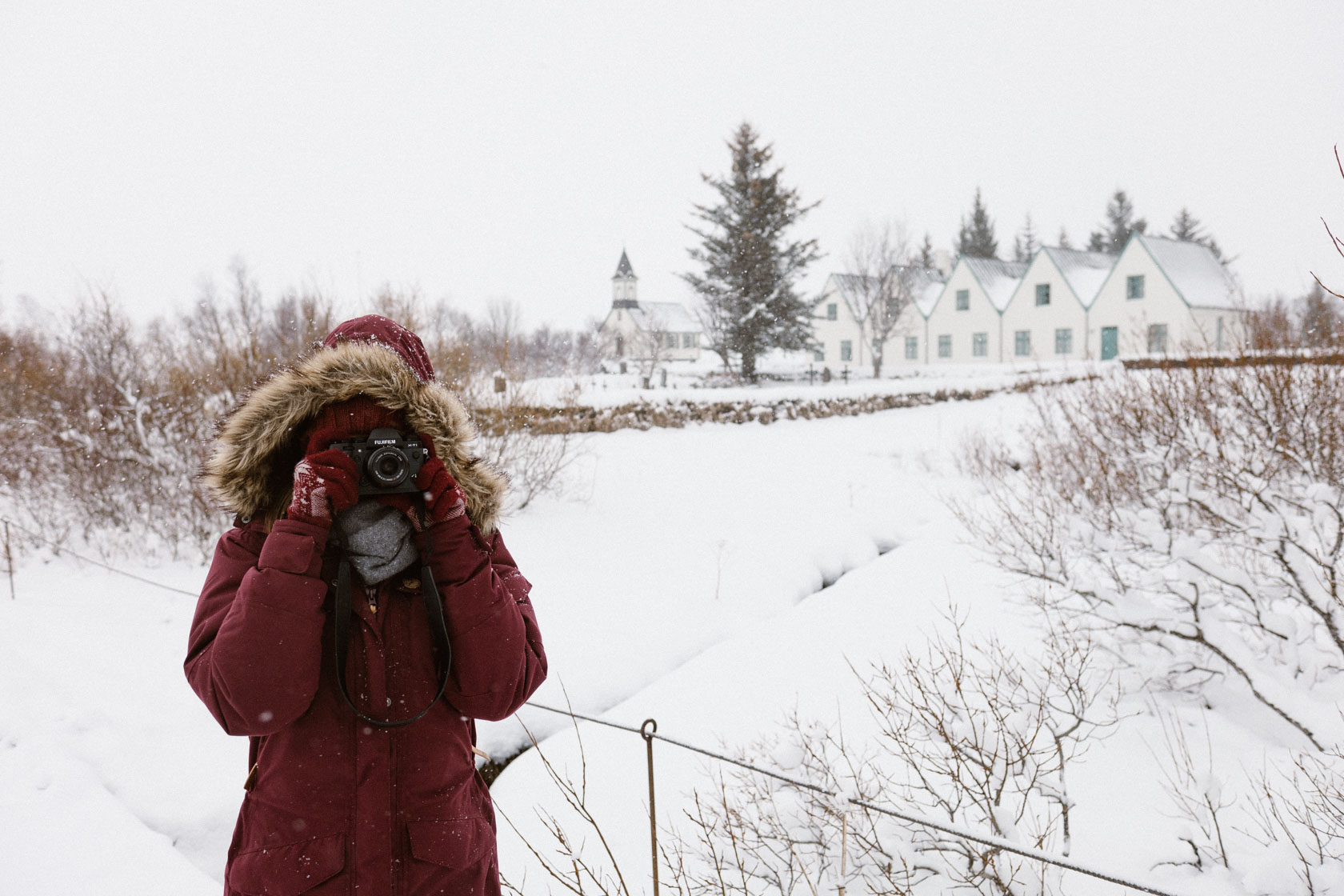 This lens has a couple of key benefits: it focuses really fast and quietly (meaning, great for snapshots but also video), it's very lightweight, and of course it is weather resistant so you can feel safe using it in rain and snow.
The images are sharp, and the field of view is extremely flexible. In no time, this became one of my go-to Fuji lenses for travel. Here are a few photos with it from my trips around Europe: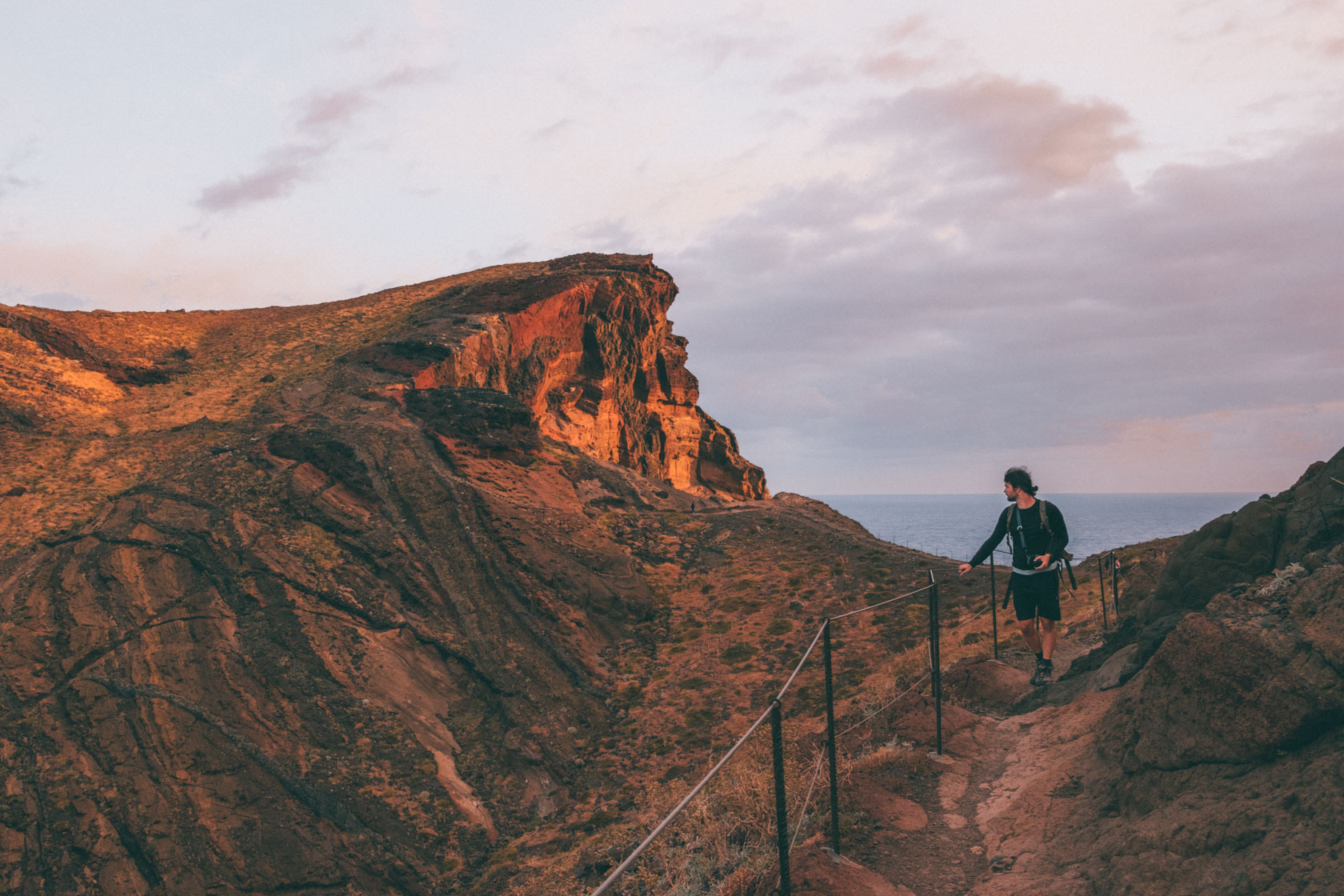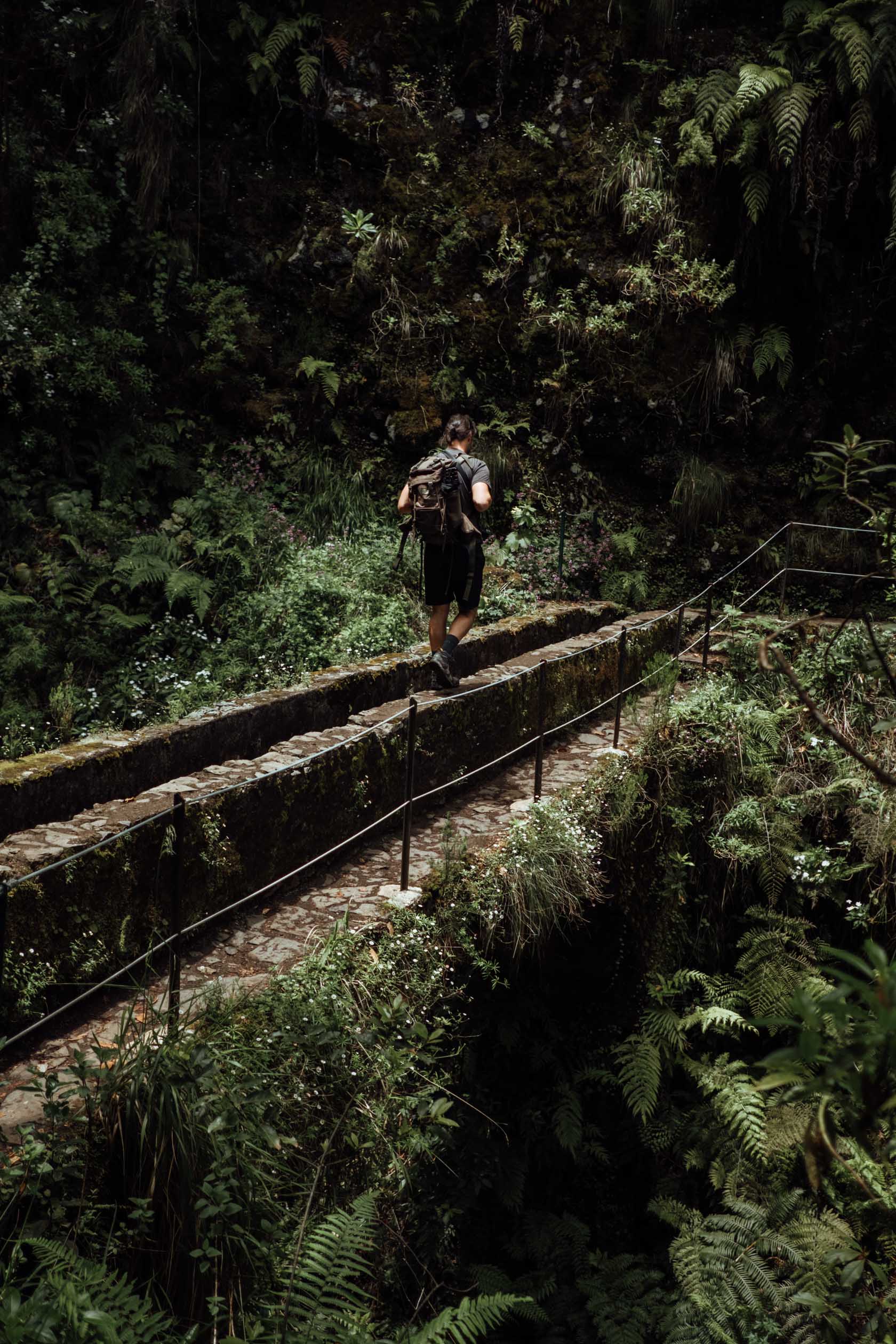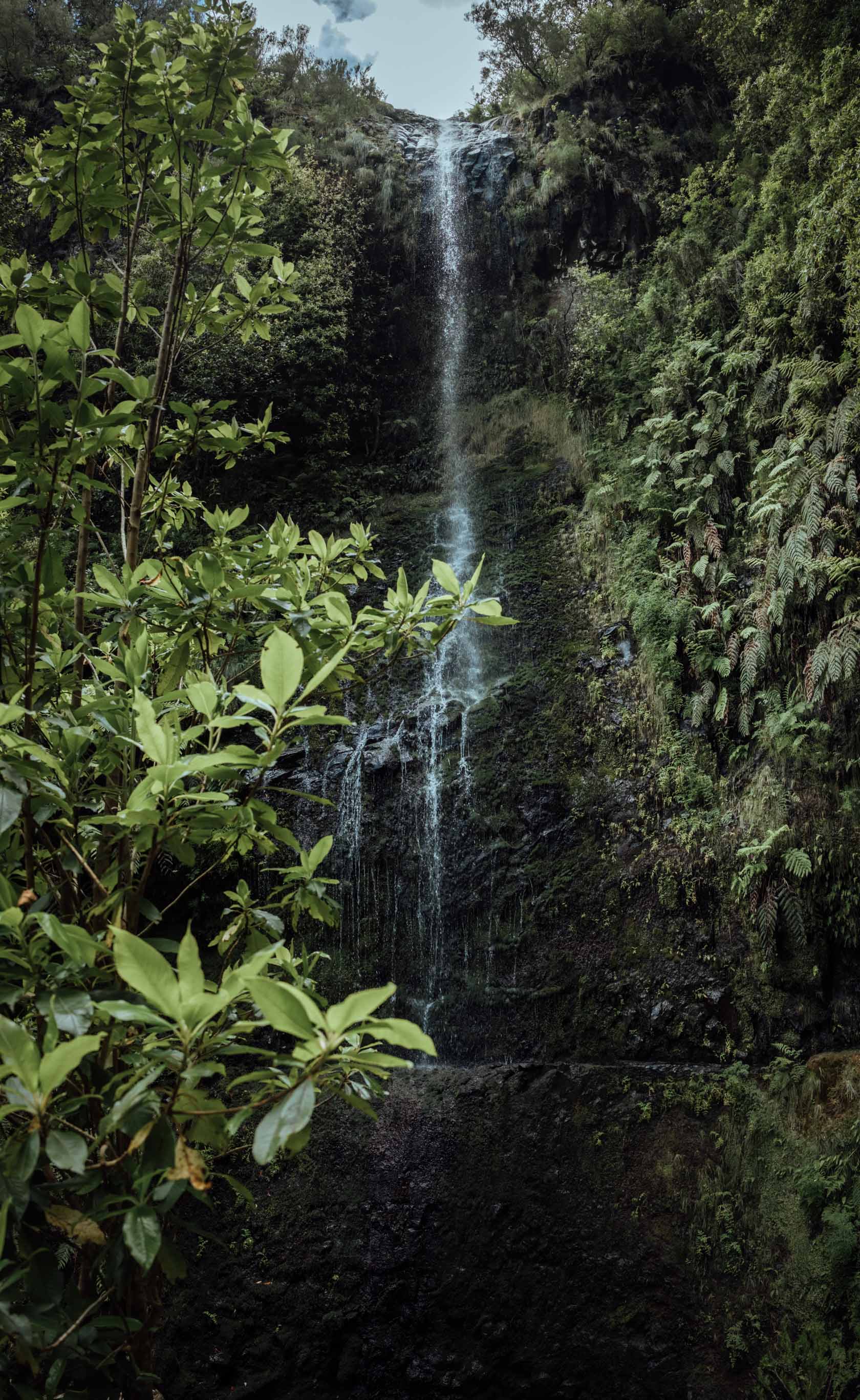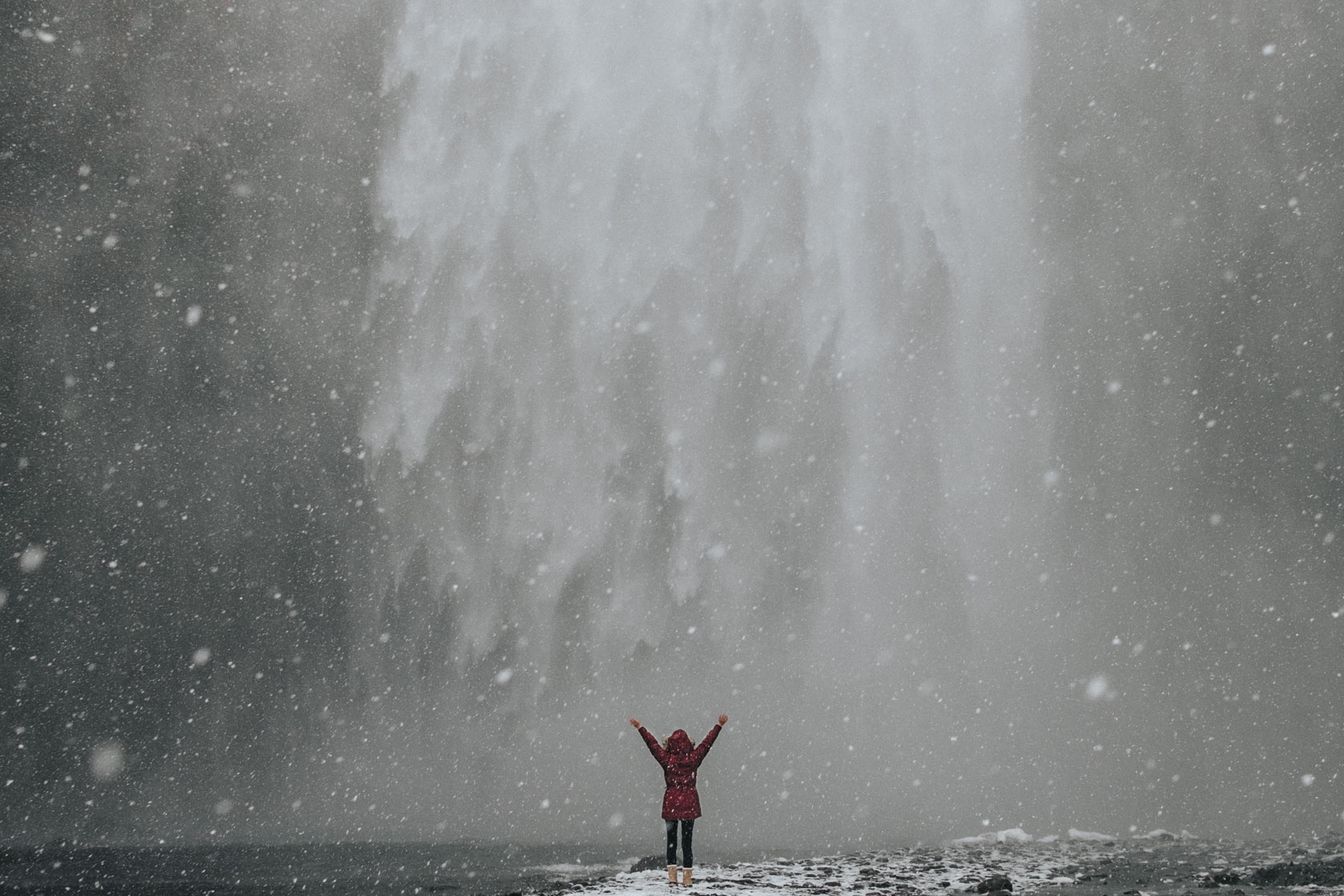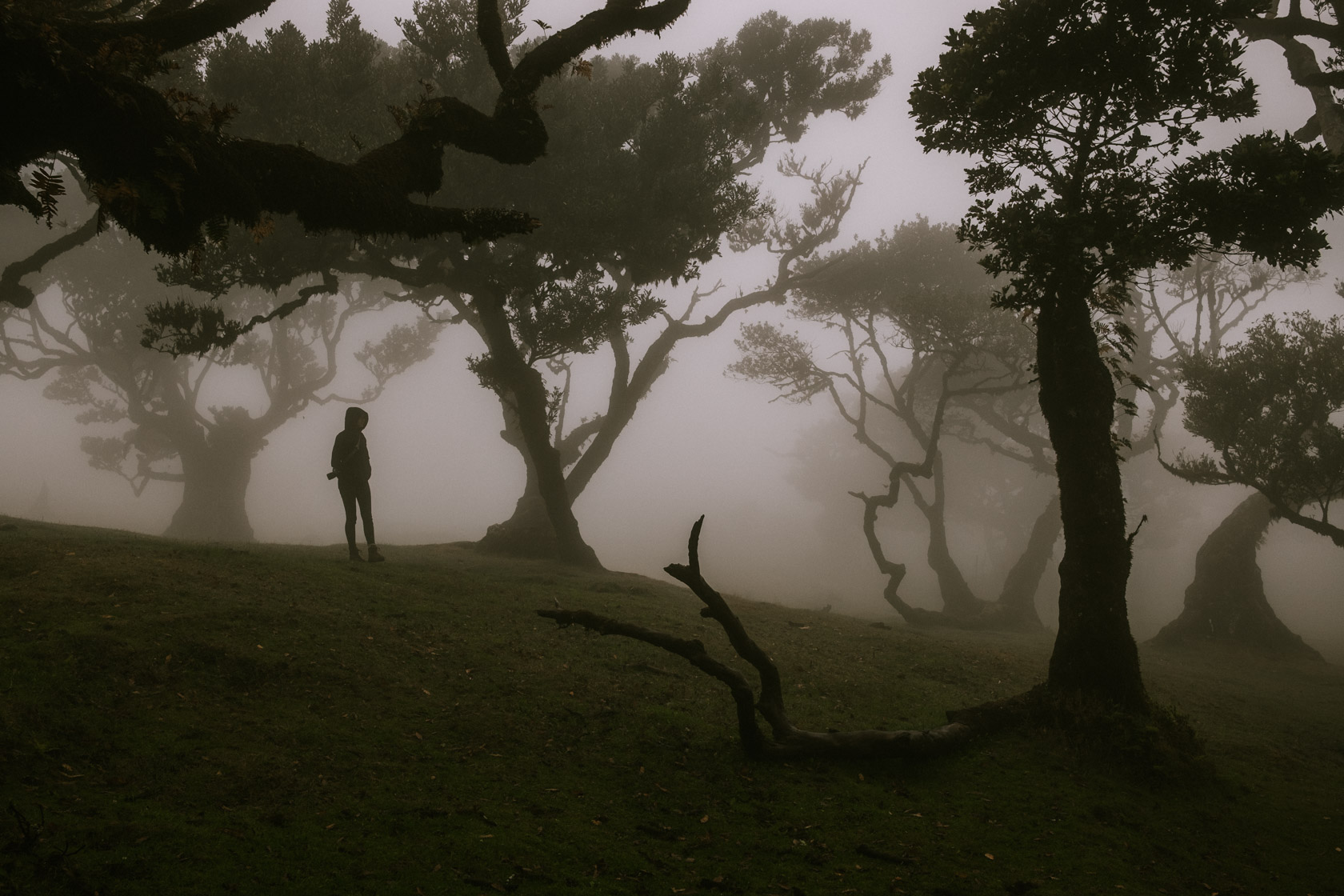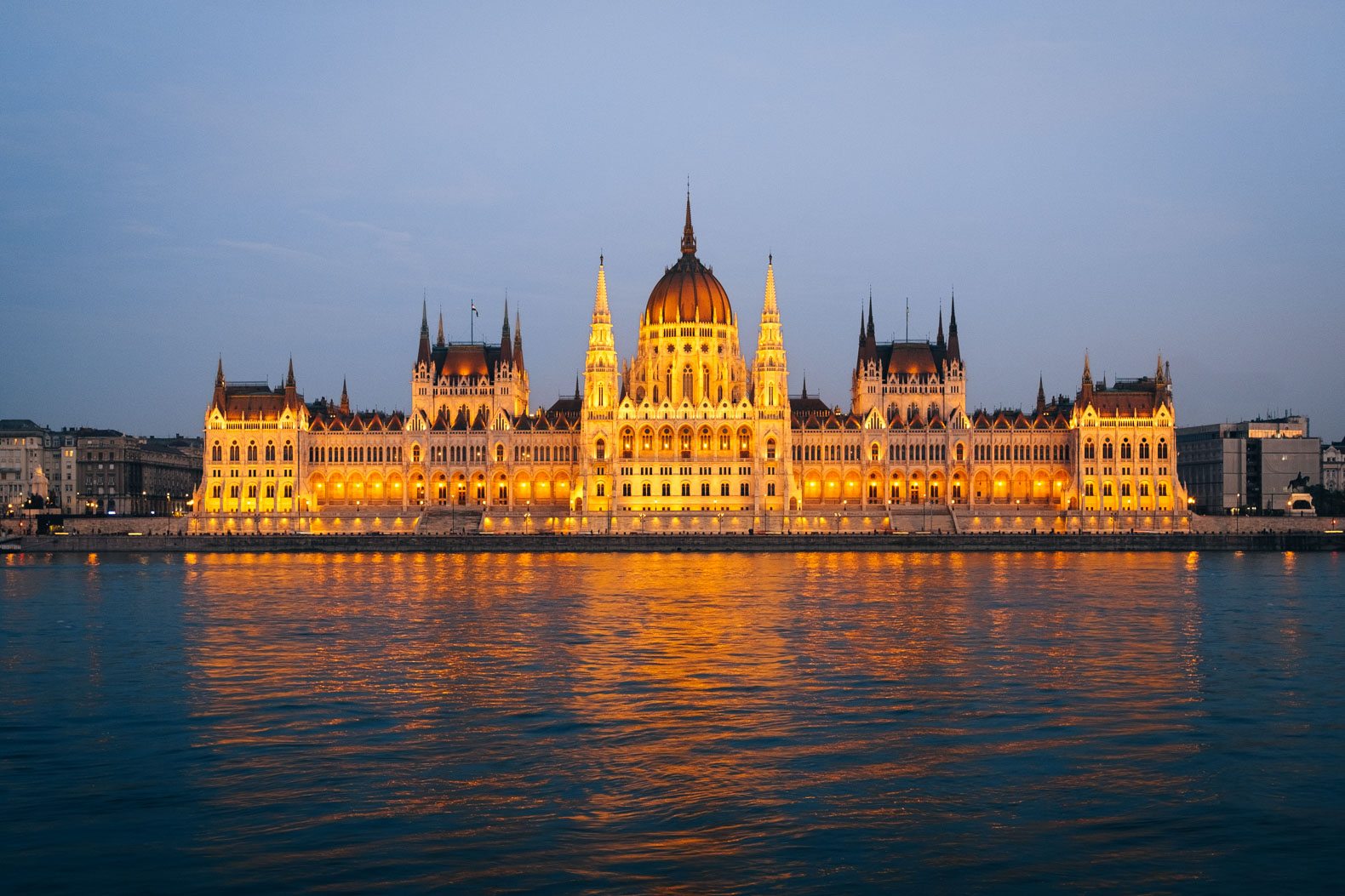 This lens by Fuji is also very affordable , making it a safe buy for people who want a light (but solid) everyday lens that's still got a wide enough aperture for many low-light situations (without the added weight).
I love this lens and bring it with me on virtually every trip.
Check current price for Fuji's 23mm f2 on Amazon
Alternatives to the Fuji 23mm f2
The main alternative to the Fuji 23mm f2 is its wider aperture sister, the 23mm f1.4 lens. There's no doubt it's an absolutely gorgeous lens. If you are looking for a lens that is a little bit wide angle but can still do very low-light, it is a great option. Unfortunately that lens is not weather resistant, so you can't take it everywhere you can take the 23mm f2.
Which one makes sense for you will depend on your budget (the 23mm f1.4 is quite a bit more expensive ) and whether you've already got something similiar in your arsenal to the f2 version (a small, fast prime lens with weather resistance).
4. Fujinon XF 50-140mm f2.8 WR LM OIS + 2x Teleconverter
Fujifilm has a line of camera lenses which are known as "red badge zooms".
What this basically means is these are the best Fuji zooms on the market. They're fast, sharp, and create stunning photos. Fuji's 50-140mm f2.8 lens is one such Red Badge zoom. And I think you'll see why in the sample photos in a second.
I'm not going to lie, this lens is a bit of a beast (pictured below with the 2x teleconverter attached).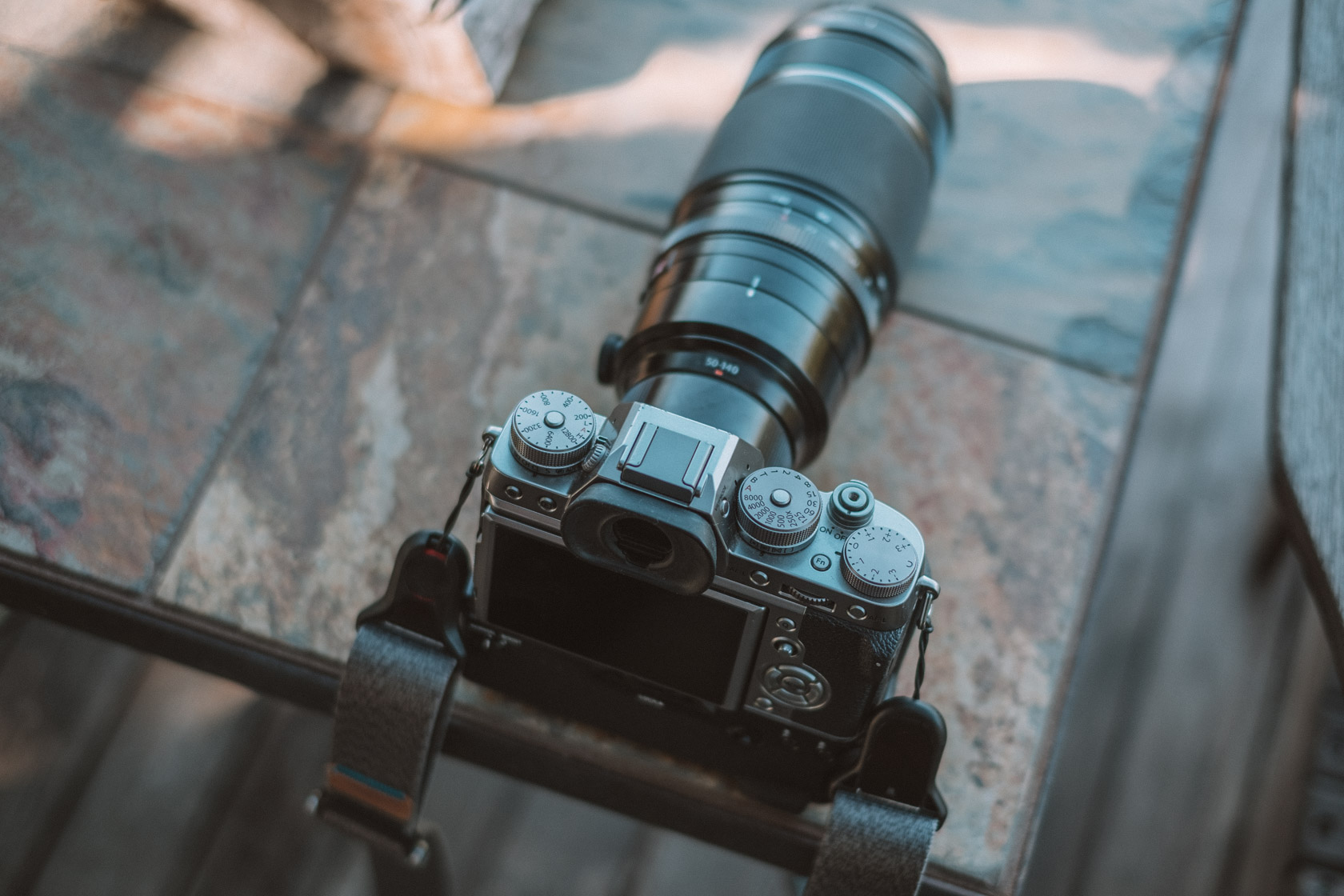 This photo shows BOTH the 50-140mm attached, as well as the 2x teleconverter. Without the teleconverter, it would be about 2 1/2 inches shorter.
But even though it's big, I had no issues wielding it on safari (and I'm not particularly big or strong, though it definitely helped to be seated in a car rather than hiking through the mountains).
Still, if you're going somewhere in nature where you think you'll see some animals, I can't recommend anything more than to bring a powerful zoom lens with you.
Use this lens for: Wildlife, safari, nature, even portraits work with its constant f2.8 fixed aperture through the entire zoom range.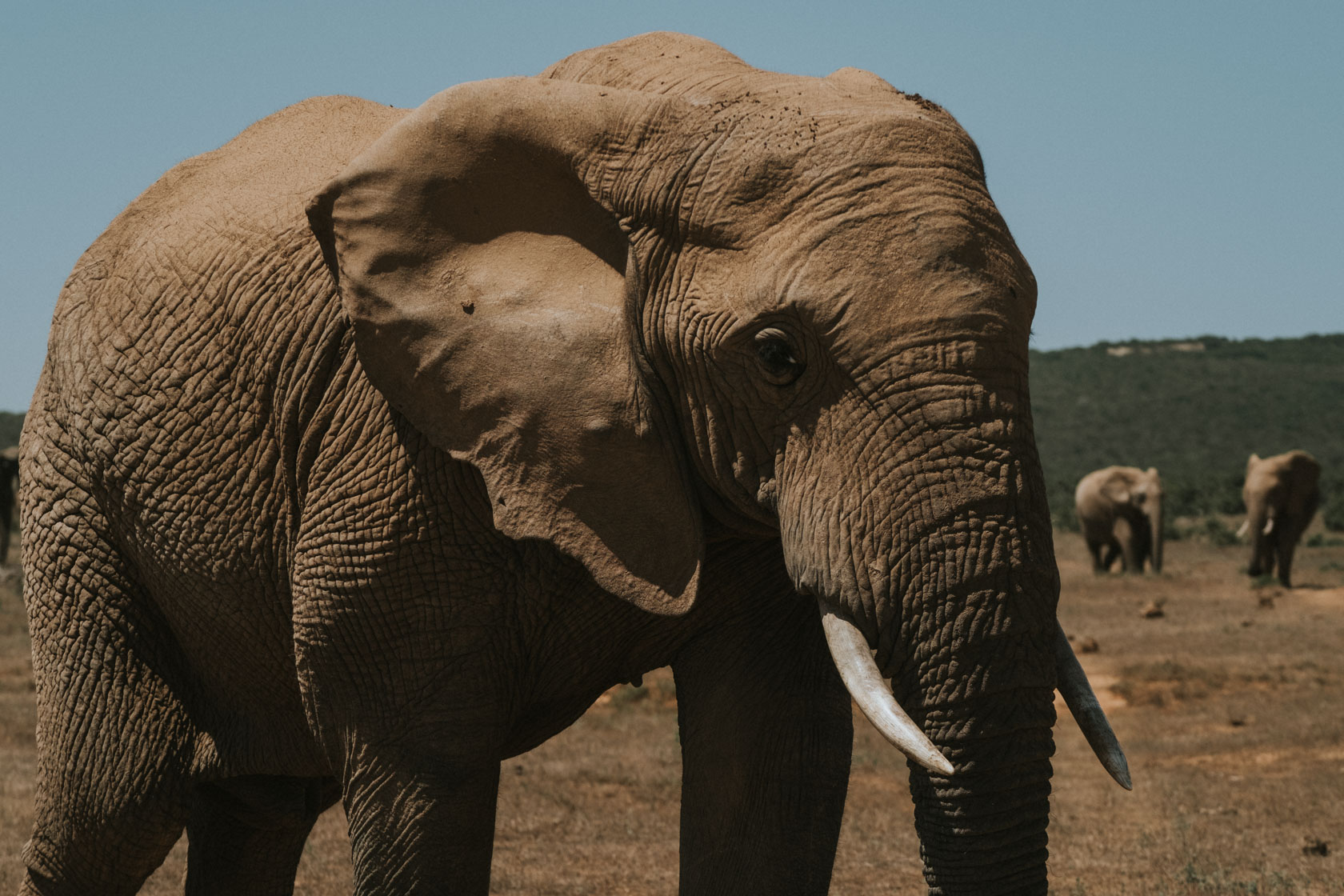 How does a teleconverter work? A teleconverter is basically like a smaller lens that you attach to an existing lens. It's going to allow that lens to zoom in further, but it also reduces the amount of light getting into the lens.
For example, if you attach a 2x teleconverter to the 50-140mm f2.8 lens, the lens will have the reach of 100-280mm f5.6. This is a great way to be able to zoom in twice as much as you could before, but do be aware, teleconverters are expensive and basically cost as much as a smaller lens themselves!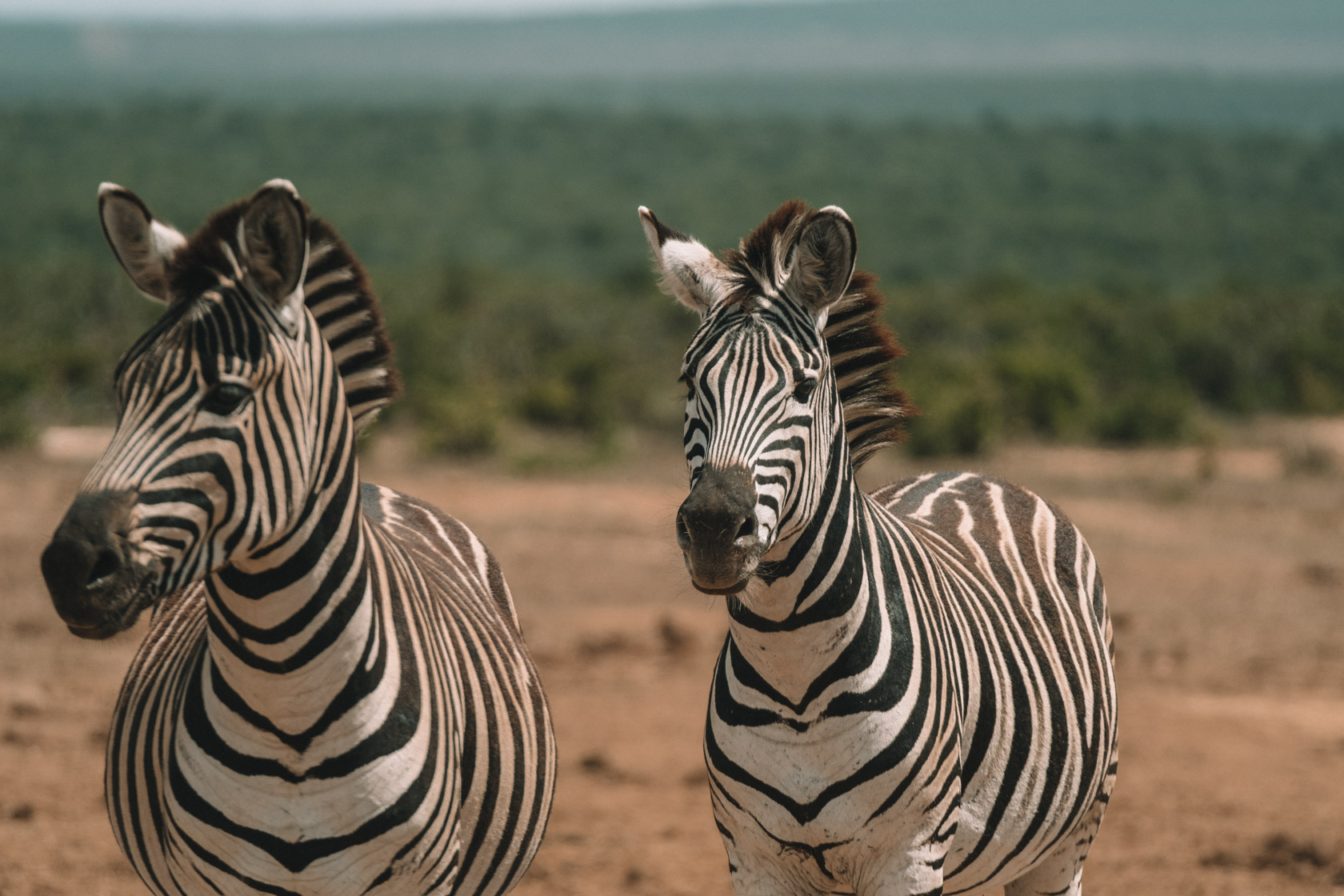 As you can imagine with these photos above and below, I could've never captured them on a different lens. But they are somehow magical in their own right, and totally worth it.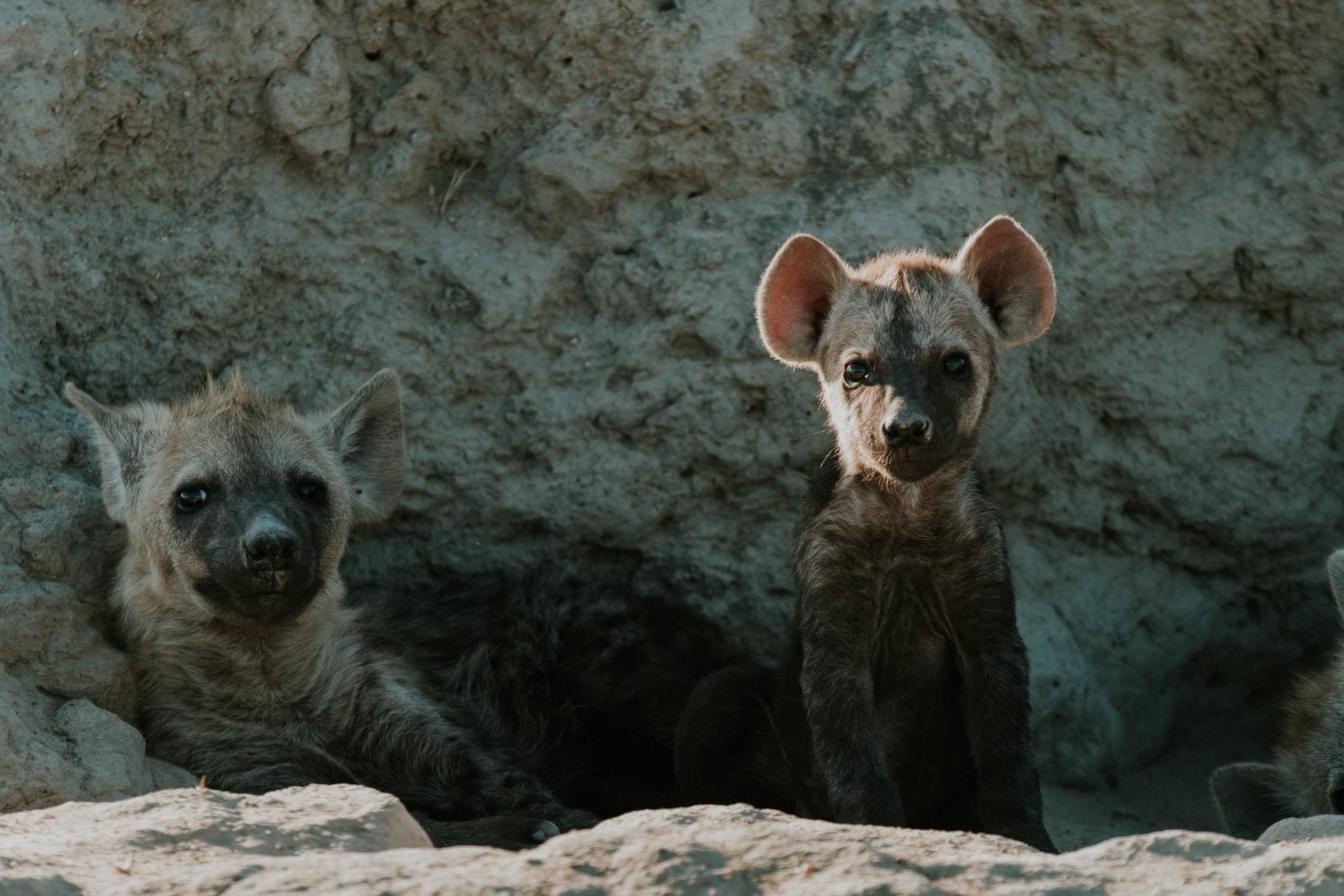 If you want beautiful image quality in a telephoto lens with internal zoom, that's going to produce stunning pictures, this lens is a no-brainer. It's not cheap, but like most Fuji lenses, it holds its value very well for years after you buy it.
Check current price for Fuji's 50-140mm f2.8 on Amazon
Alternative: Fuji's other telephoto lenses
Depending on your exact use-case for your Fuji telephoto lens, whether it's wildlife, sports, portraits, or you're a travel or landscape photographer, there are other options you might want to consider.
Need more reach? Fuji XF 100-400mm f4 is the main alternative if you're specifically looking to shoot wildlife. For mega, mega close photos, you're going to need the 100-400mm lens, which can be extended with a 2x teleconverter for up to 800mm of reach. But if you are looking for a flexible middle ground, stick with the 50-140mm.
On a budget? Fuji 55-200mm f3.5-f4.8 is probably considered the best bang-for-your-buck zoom from Fuji. Pros: Affordable, great range, great image quality, comparatively lightweight. Cons: Not weather resistant, not as wide aperture, cannot be extended with a teleconverter. It has consistently stellar reviews on Amazon and around the web despite those tradeoffs.
Need more reach and on a budget? Fuji XF 70-300 f4-5.6 LM OIS WR just hit the market this Spring, and people have been loving it in reviews. While it's not a Red Badge zoom, the range is pretty incredible. Only thing to be aware of is that it doesn't have a fixed aperture. What's cool about it in comparison to the 55-200mm lens above is that it's compatible with Fuji teleconverters, giving it a maximum reach of 600mm!
5. Fujinon XF 56mm f1.2
Remember what I said before about being addicted to bokeh? Well this incredible portrait lens takes that to an entirely different level: The Fuji 56mm f1.2
Yes, f1.2. Meaning, it lets in twice the amount of light as it would at f1.4 and has absolutely stunning bokeh to match. It's also built like a tank and weighs 405 grams, so it won't exactly go unnoticed in your day bag.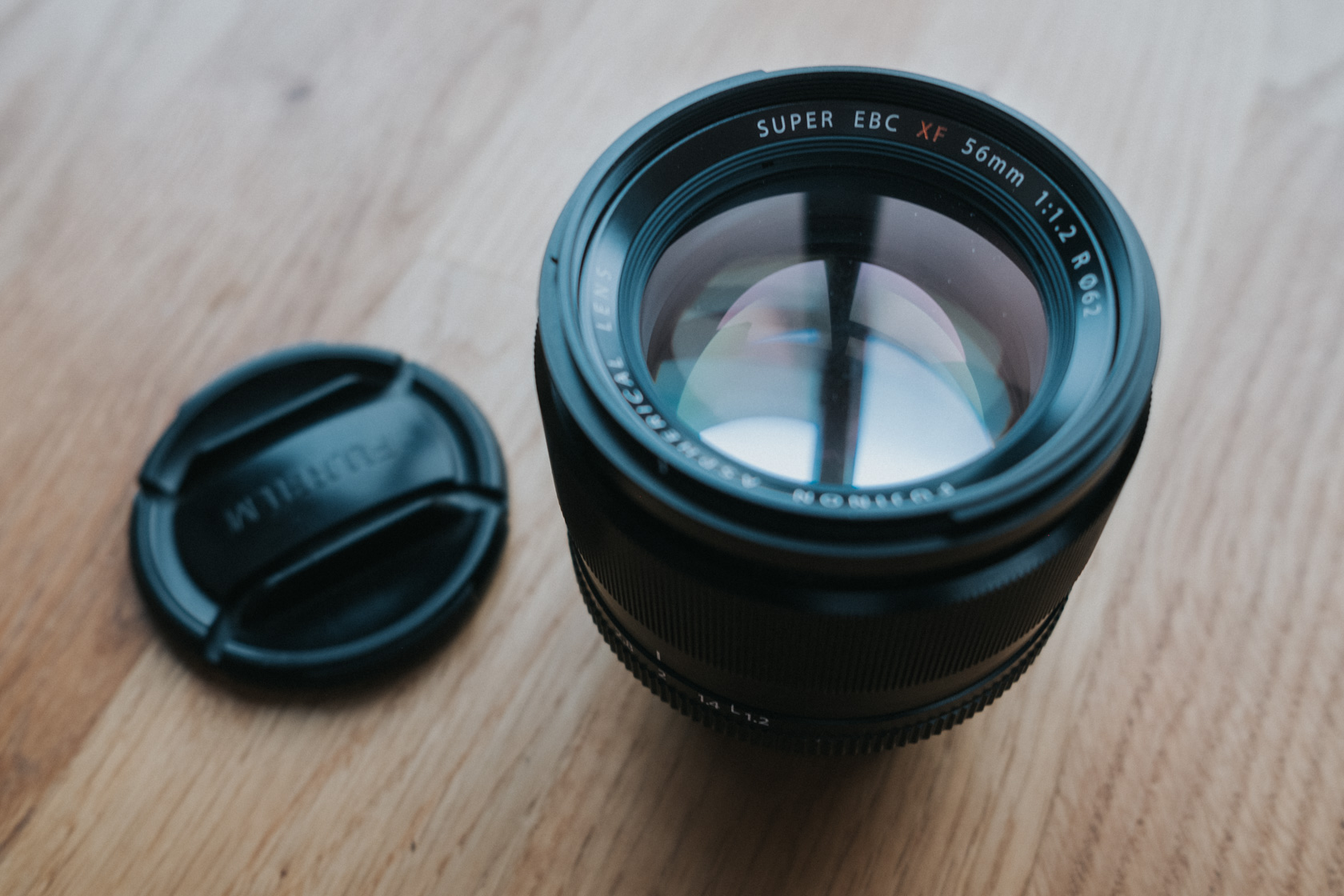 Fuji's 56mm has some drawbacks like being slow to focus and some degree of hunting, but that doesn't stop it from being the best Fuji portrait lens when you consider the image quality.
Here are some sample images from the Fuji 56mm f1.2 to give you an idea of what I mean (again, bearing in mind the compression of my website's images!) –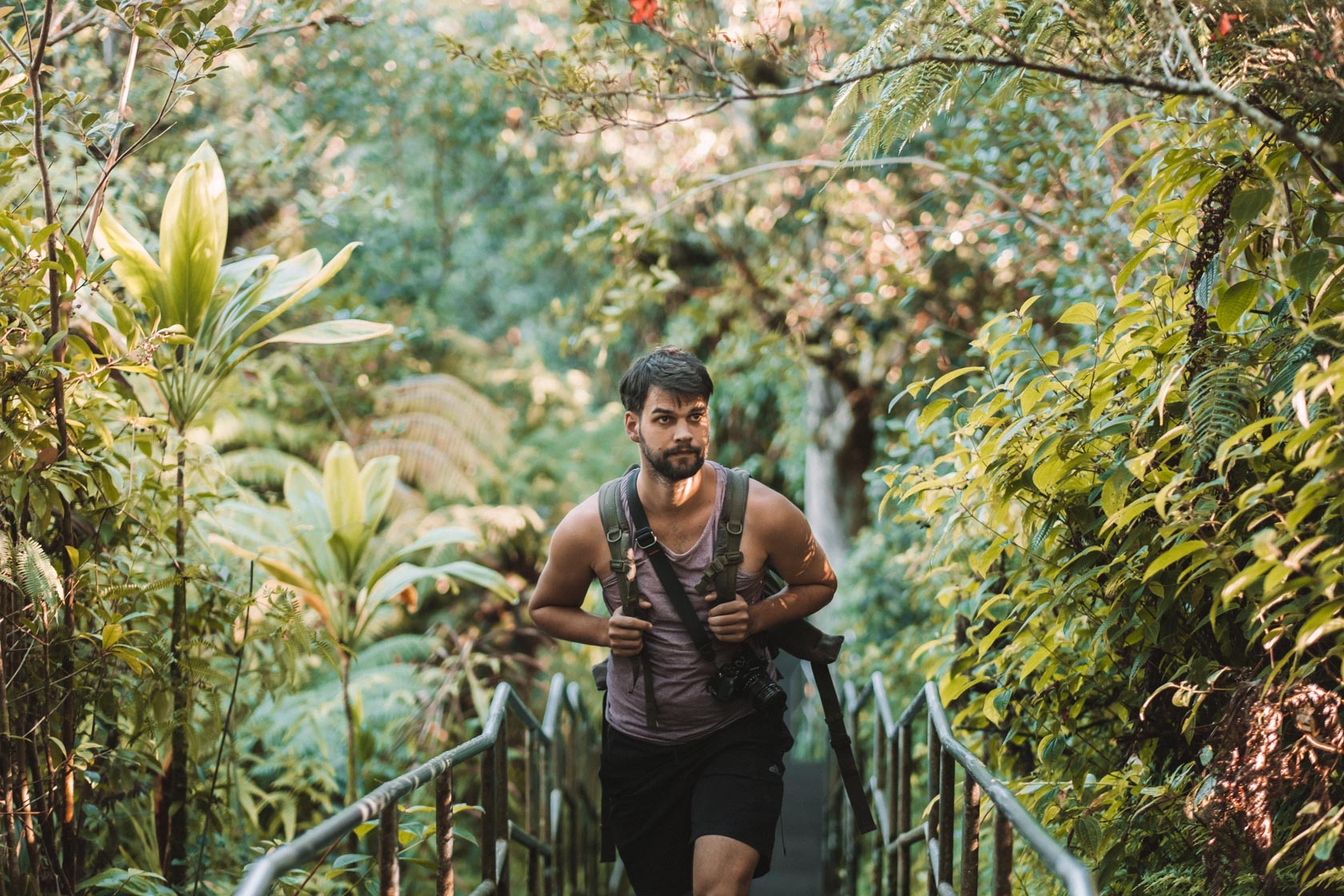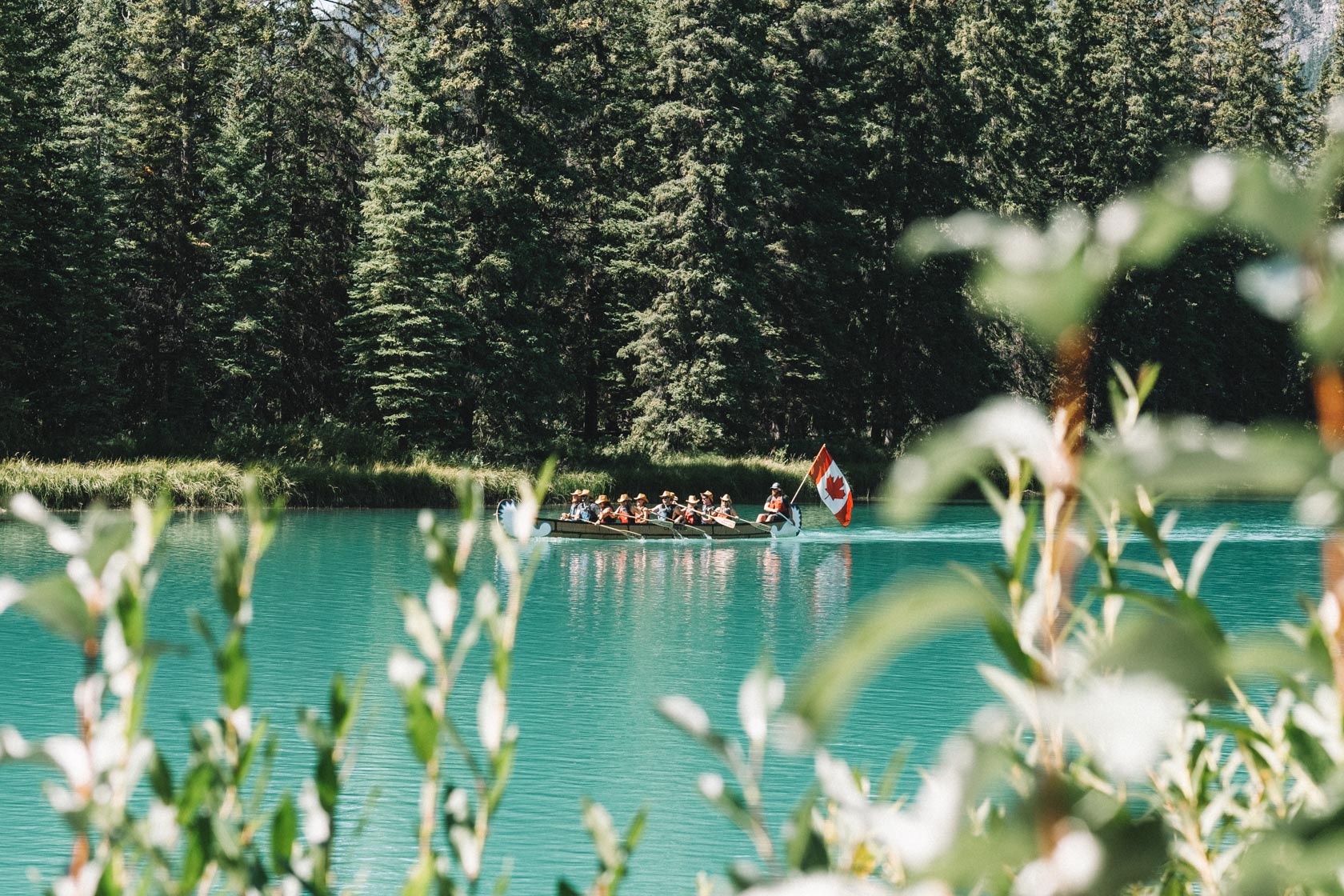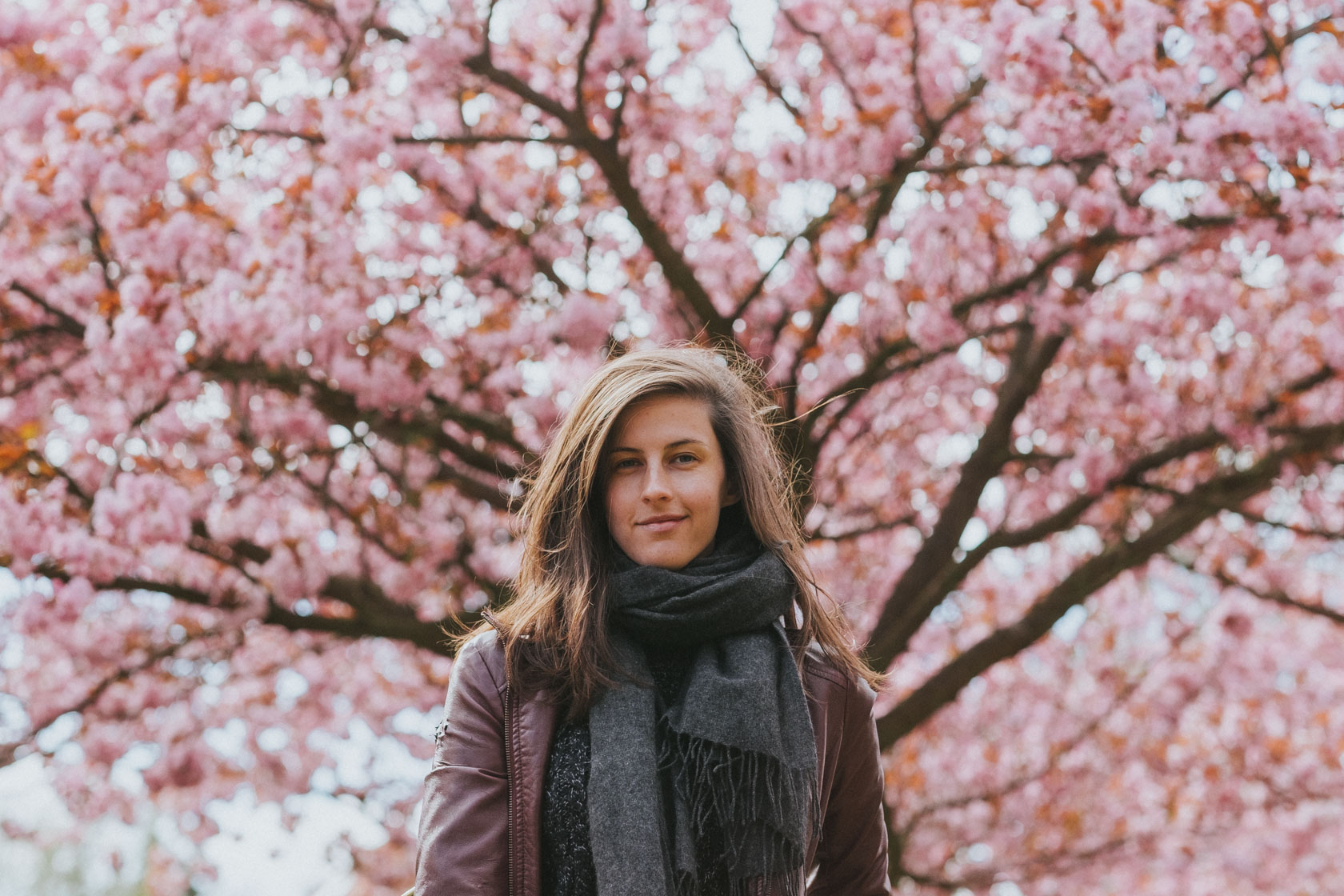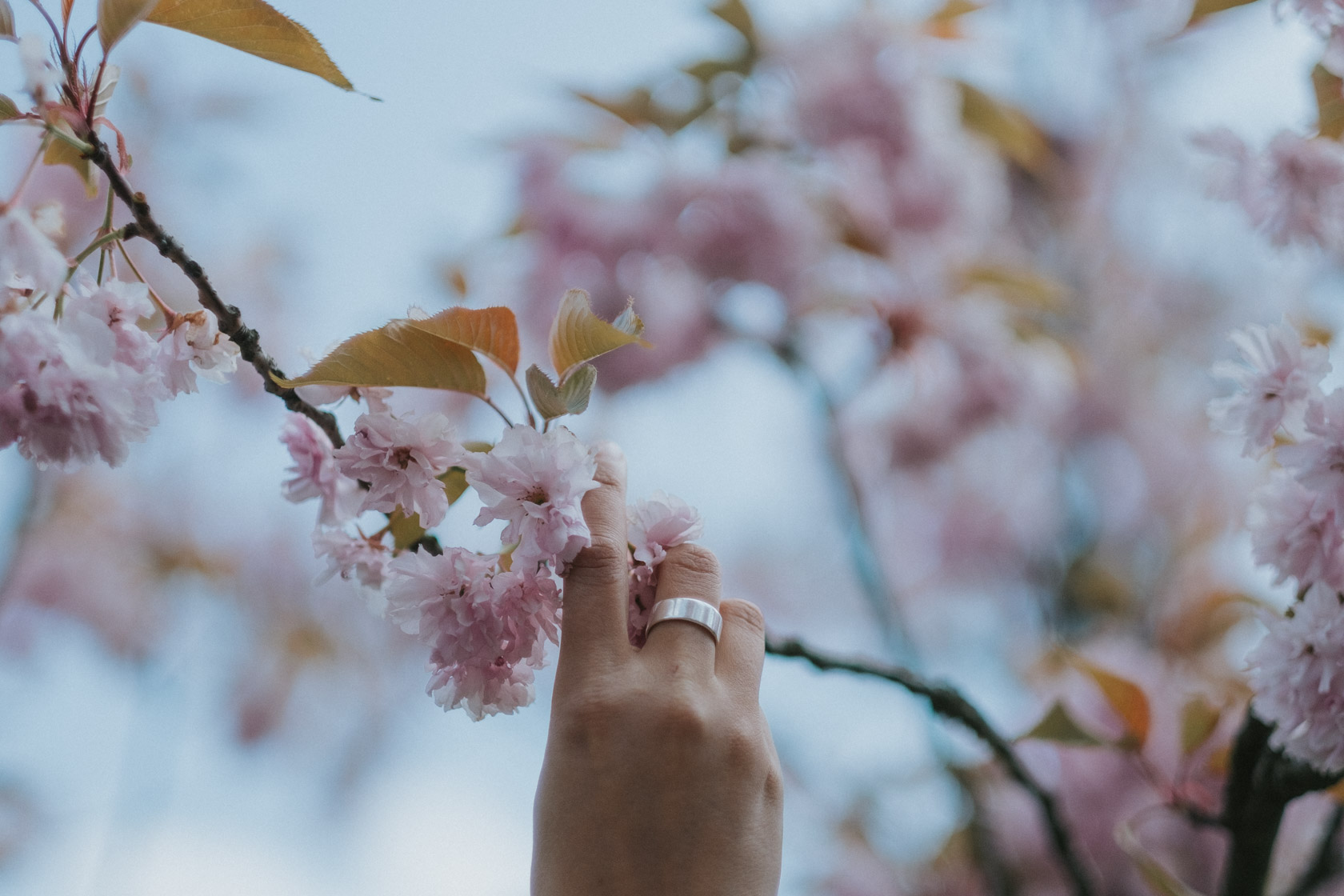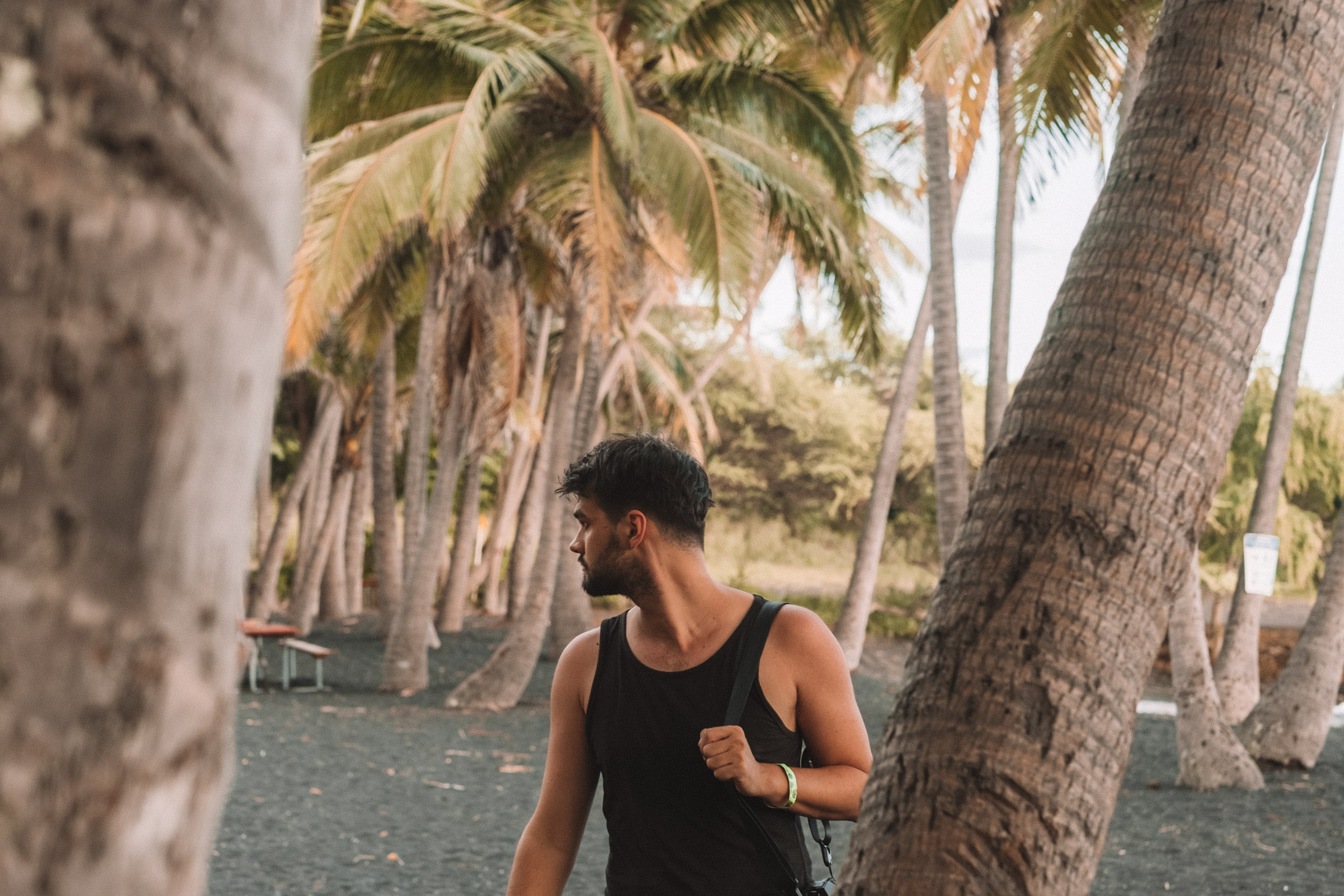 This lens is so, so sharp and produces absolutely stunning images. It's like the big brother of the Fuji 35mm f1.4 and just doubles down on all of its best qualities (including the price tag).
Check current price for Fuji's 56mm f1.2 on Amazon
I've owned the 56mm f1.2 for over four years, and it still has a resale value within $100 of what I bought it for. Even though I don't bring it on every trip, I bring it often enough to capture photos like the ones you saw above.
Alternatives to the Fuji 56mm f1.2
It's definitely a specialty lens, so if you're looking for something a little different, here are the main alternatives to the Fuji 56mm f1.2 for different needs and budgets.
Too expensive? Fuji XF 50mm WR f2 produces gorgeous portraits at a fraction of the size and weight. If you're not sure about jumping into portrait photos with both feet, or you just want something lighter to throw in your bag, this could be an excellent addition to your Fuji camera kit.
Want an even wider aperture? Fuji XF 50mm f1 R WR was released in late 2020, and takes this lens to the next level and adds weather resistance on top. Naturally, you'll pay for it (it adds about another $500 on top of the already pricy 56mm) but for bokeh geeks, there is nothing better in the Fuji lineup today.
Want a lens that doubles for macro? Fuji XF 80mm is a great option if you've always wanted a macro lens, and the portrait suitability is more like a cherry on top. After lots of discussion, the verdict on this lens is – like the 56mm – you might need to smooth out the skin to make it flattering owing to the lens sharpness, but it's nothing that can't be fixed in post.
6. Fujinon XF 27mm f2.8
The Fuji 27mm is one Fuji's pancake lenses, meaning that the lens is super flat (like a pancake). These kinds of lenses are loved by street photographers because taking pictures of random people looks a bit less intimidating when your lens is so small.
Use this lens for: Street photography, sharp landscapes, keeping a low profile.
As a frequent traveler, I like it for the low profile. A former colleage of mine was almost robbed for his DSLR on a beach in Brazil. When I went, I could simply zip my camera under my jacket and go by unnoticed.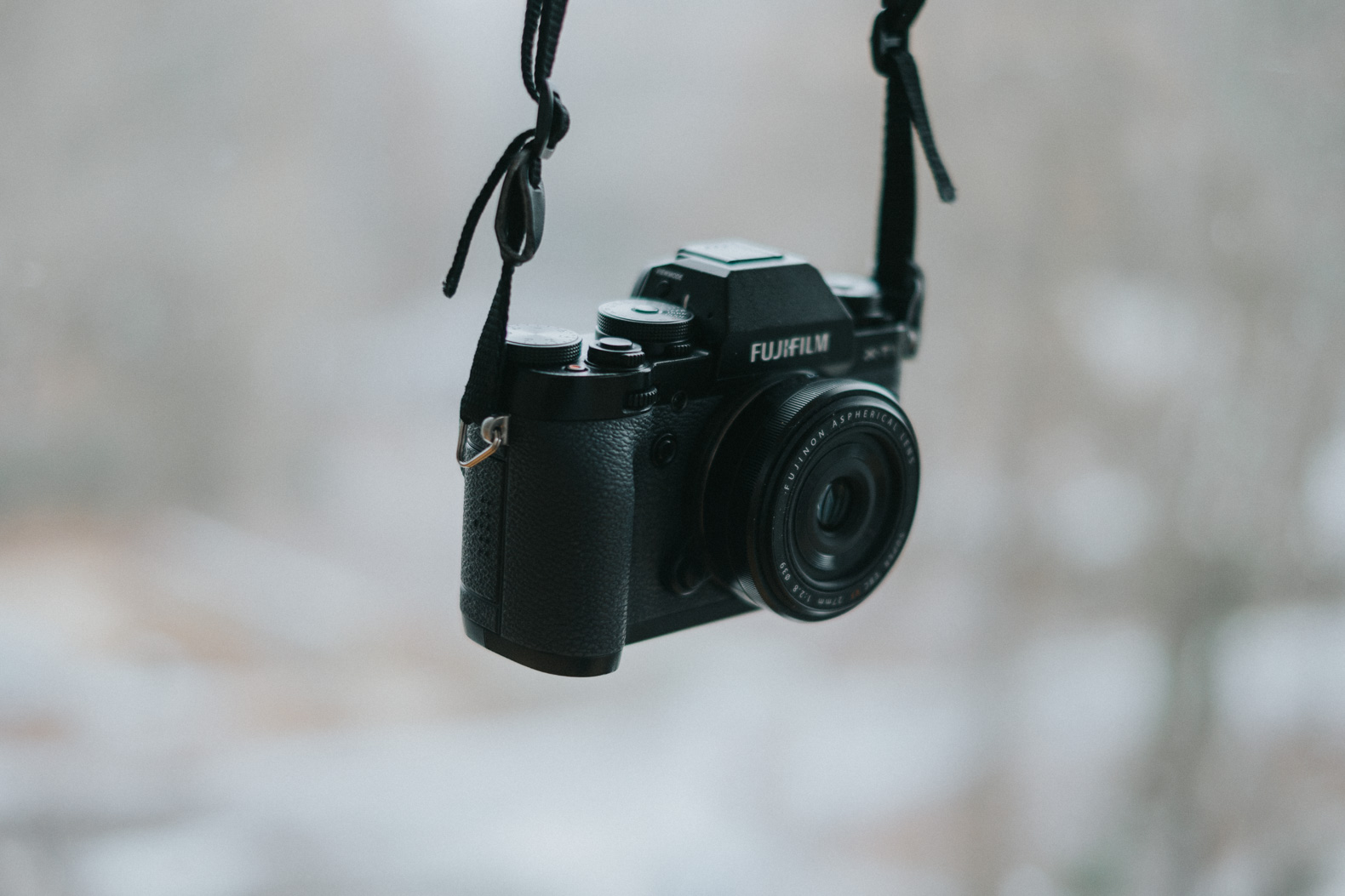 Apart from the size, this lens is also very, very sharp. This makes it an excellent option for people who want to pack light without sacrificing sharpness.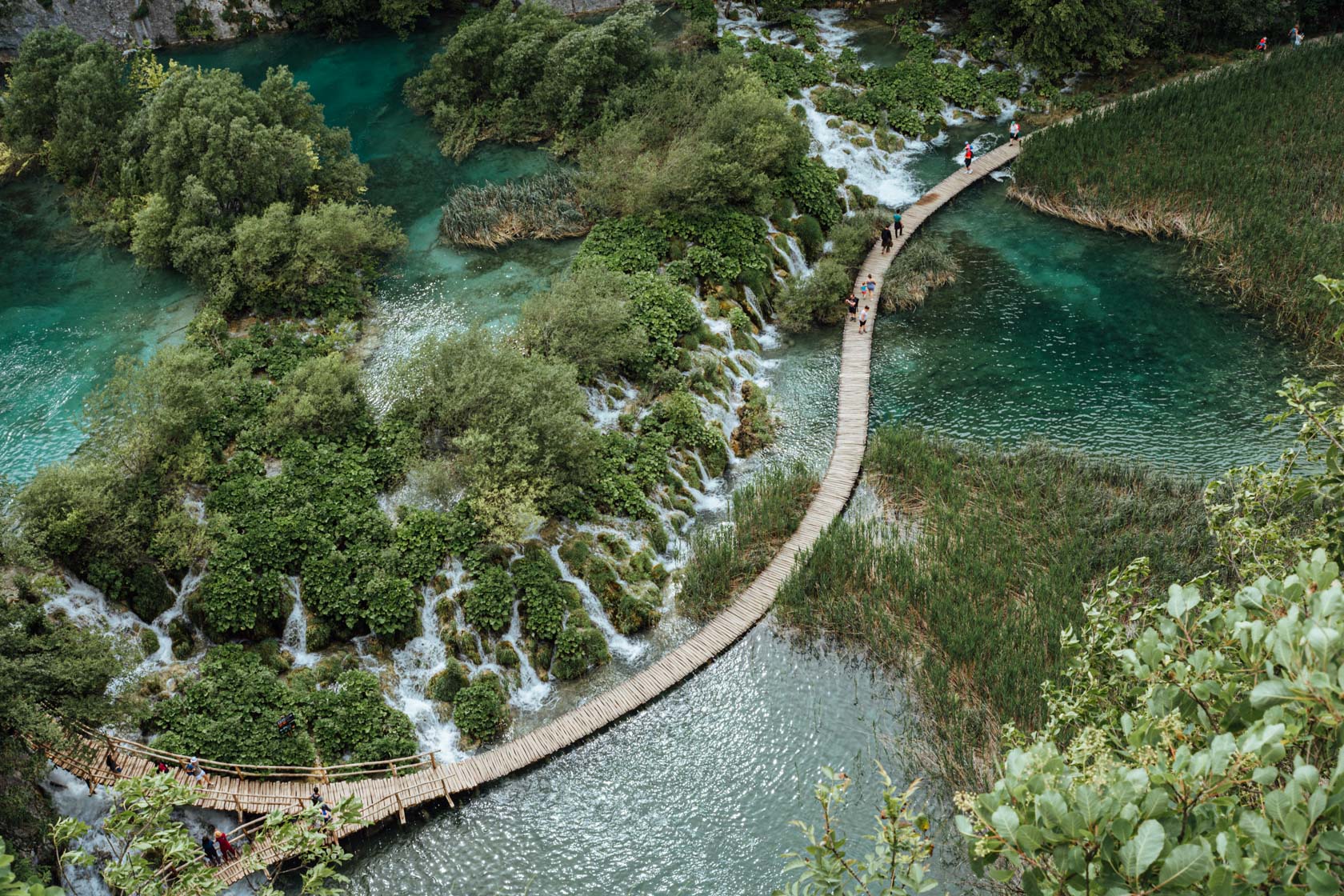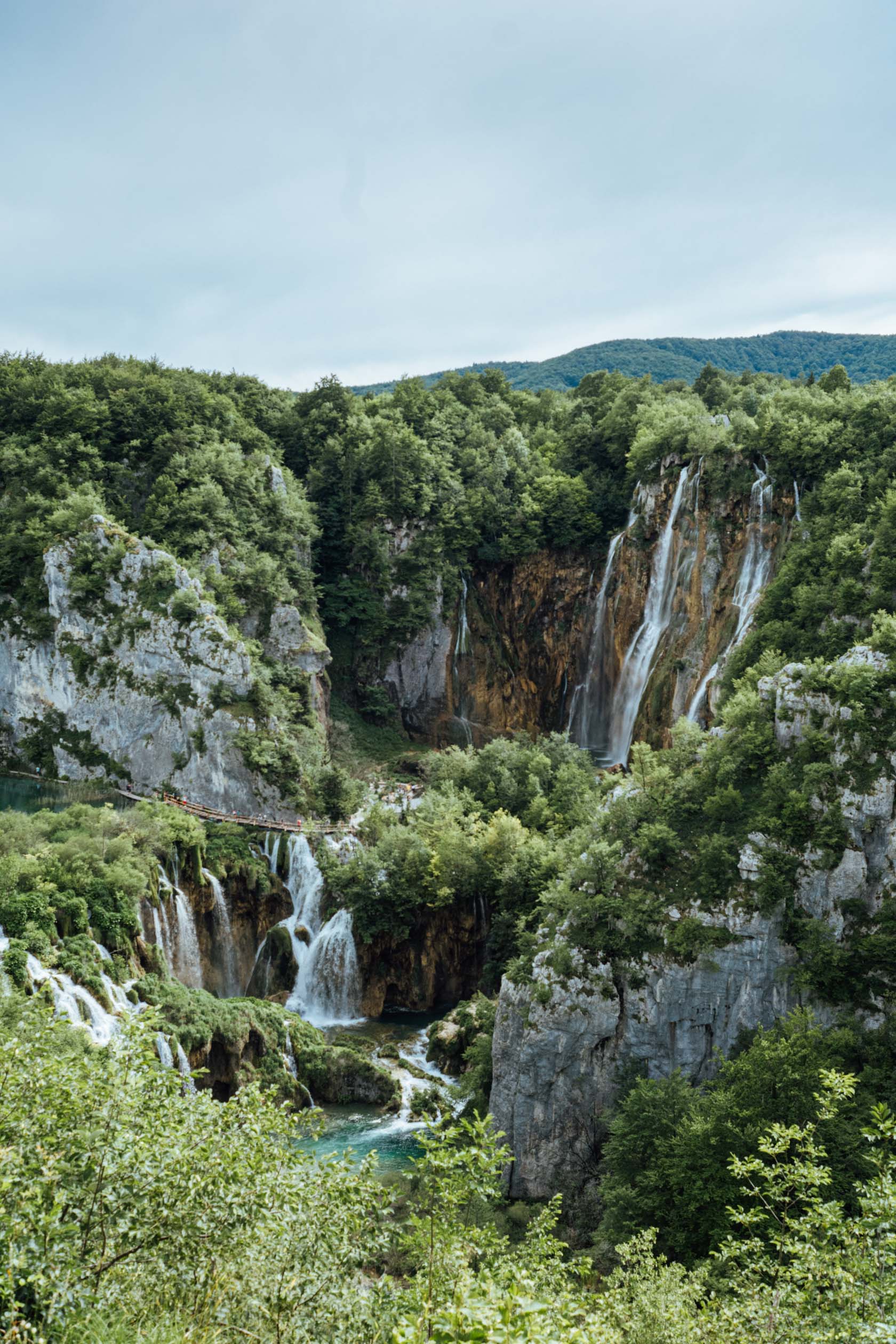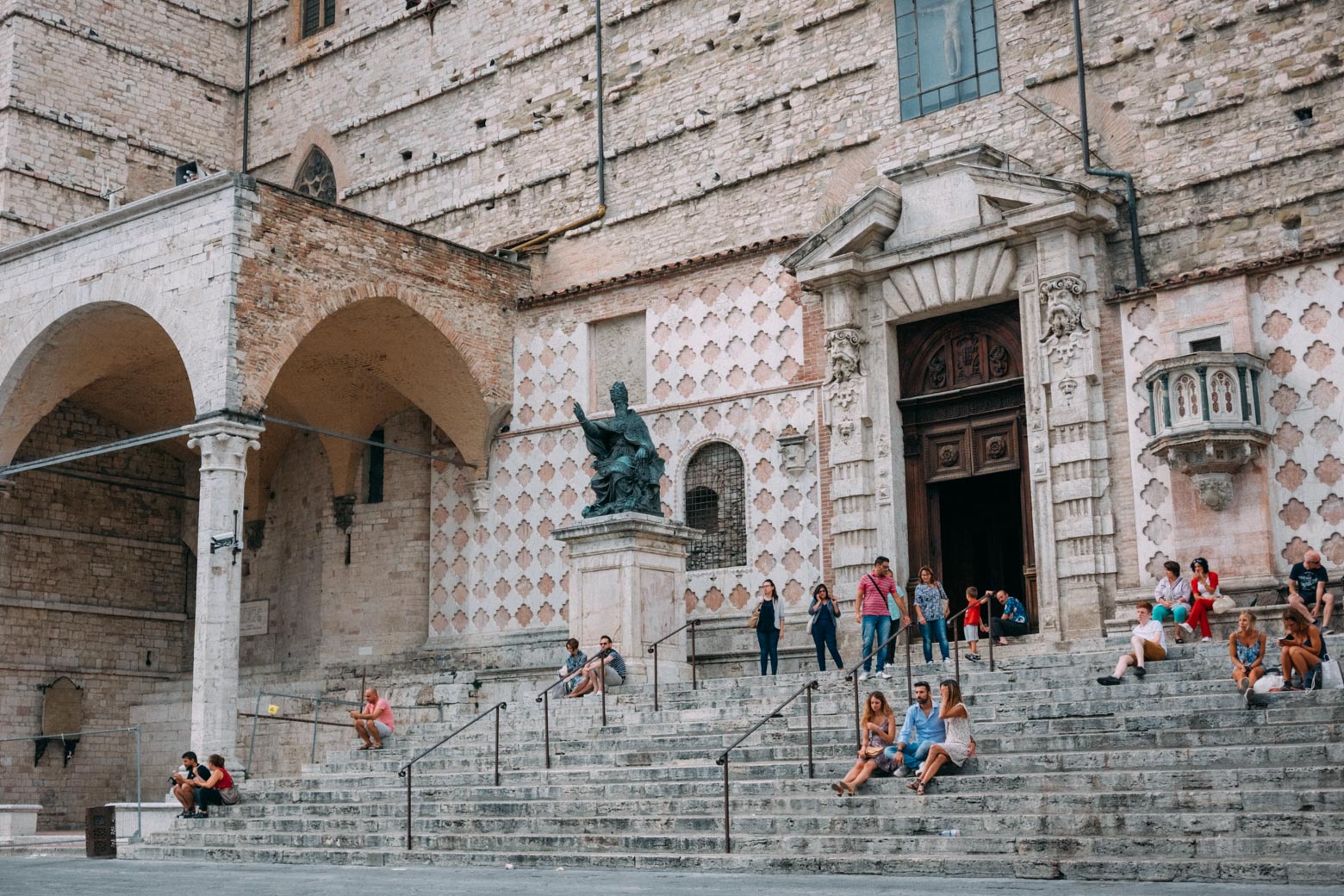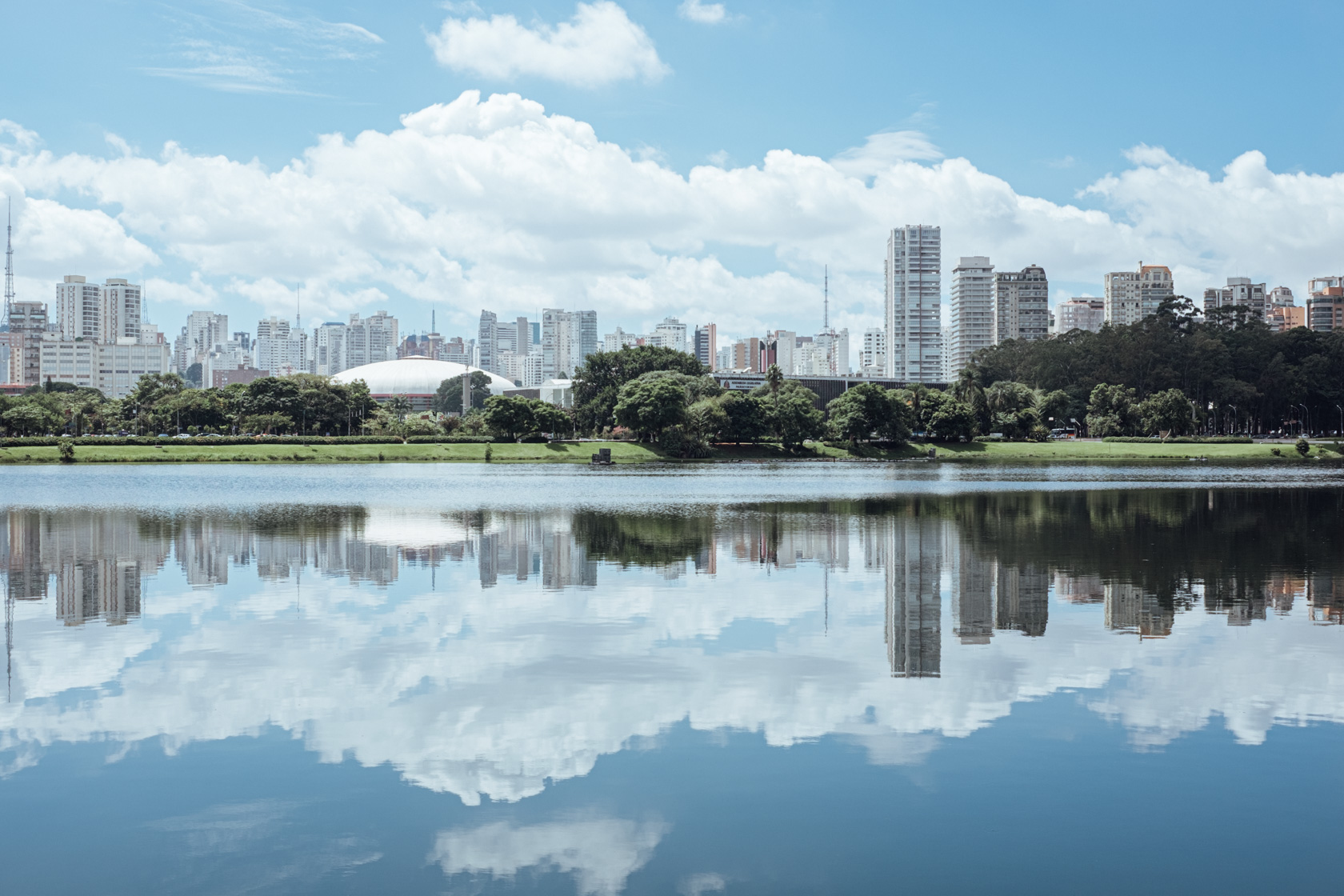 Check current price for Fuji's 27mm f2.8 on Amazon
Fuji's Other Pancake Lens
The Fuji 18mm f2 is also a pancake lens, and will give you both a wider field of view and an extra stop of light. Personally I didn't opt for this as I already own the 16mm f1.4 lens, but if you're in the market for a wide-angle pancake, that could fit the bill perfectly.
7. Fujinon XF 18-55mm f2.8-4
Did I just end this list with a kit lens? Yes, yes I did.
Now I know that buying new lenses is the closest thing to ecstacy for many photographers, myself included. But sometimes, just getting a good kit lens is enough for photographers who are starting out and learning the basics.
So I want to take a second to close off here and pay some respect to one of the "lower-end" lenses that I've still captured gorgeous photos with.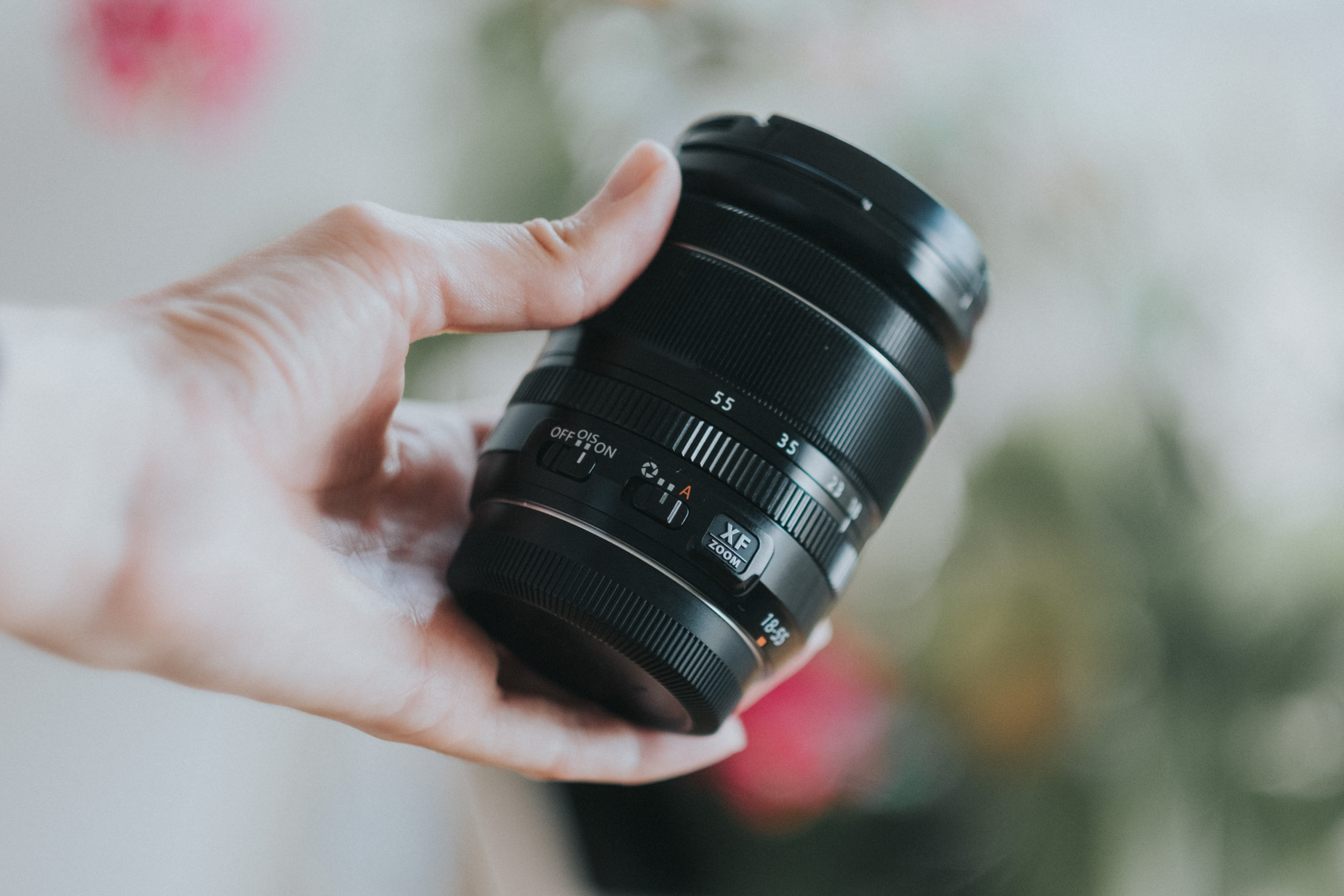 And that is the Fujifilm XF 18-55mm F2.8-4 R LM OIS (try saying that three times fast).
I like this lens because it gives me short telephoto ability in an extremely compact and lightweight package, which works great for traveling and keeping my photography kit as minimal as possible. If you're a new photographer and looking for your first zoom lens, this is an extremely low risk buy and comes in super handy.
To give you an idea, here are some photos from recent trips to Athens, Greece: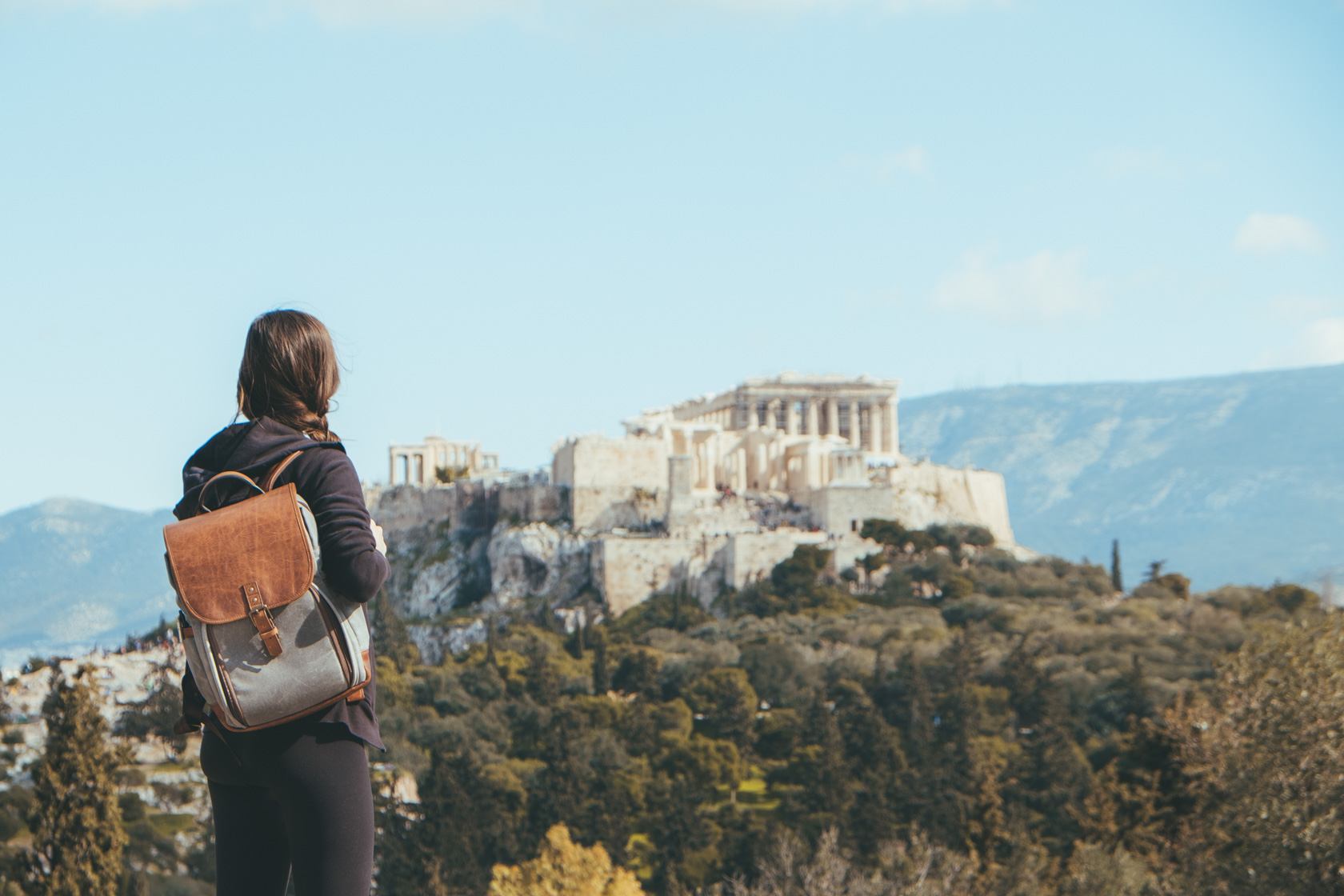 The zoom helps bring the Parthenon closer and make it bigger than a wide-angle lens would. The effect is much more impressive than the majority of the frame being covered in trees!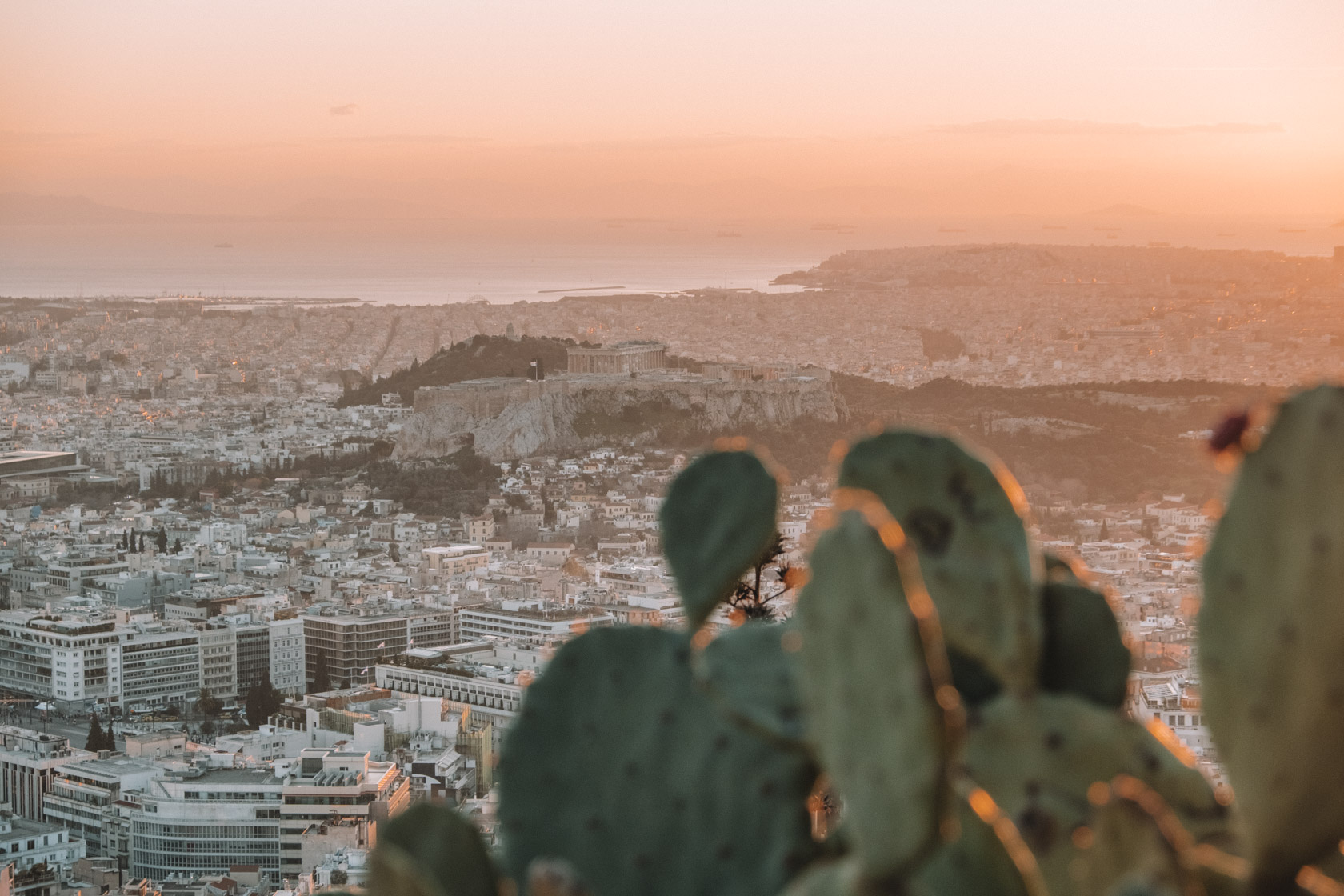 Similarly here – just enough zoom for what you need while traveling, especially on city trips.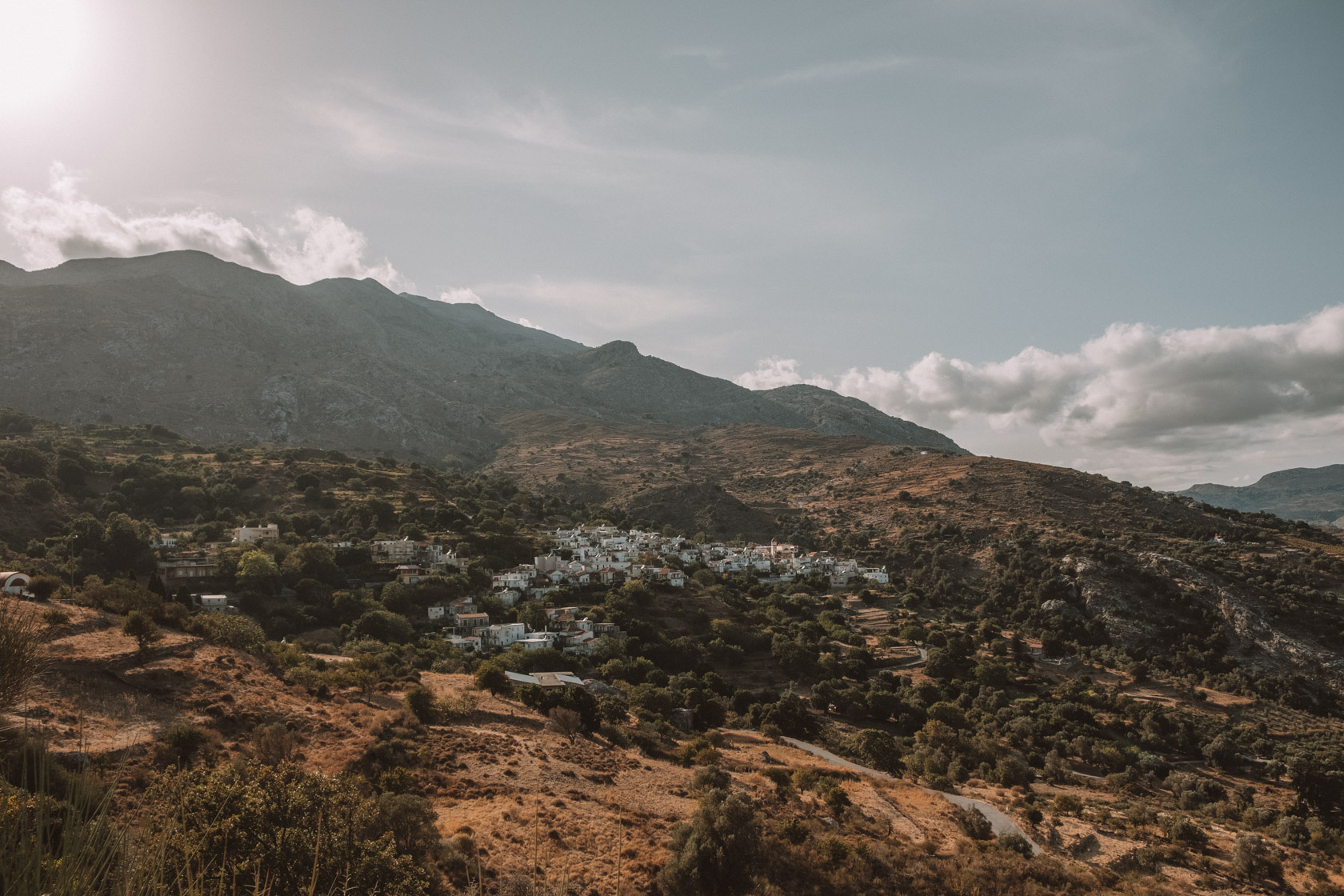 Finally, I often took this lens hiking with me in Madeira, Portugal. No worries that it would be too heavy and weigh me down, and the breadth of the lens helped a lot for both capturing distant waterfalls and wider landscapes.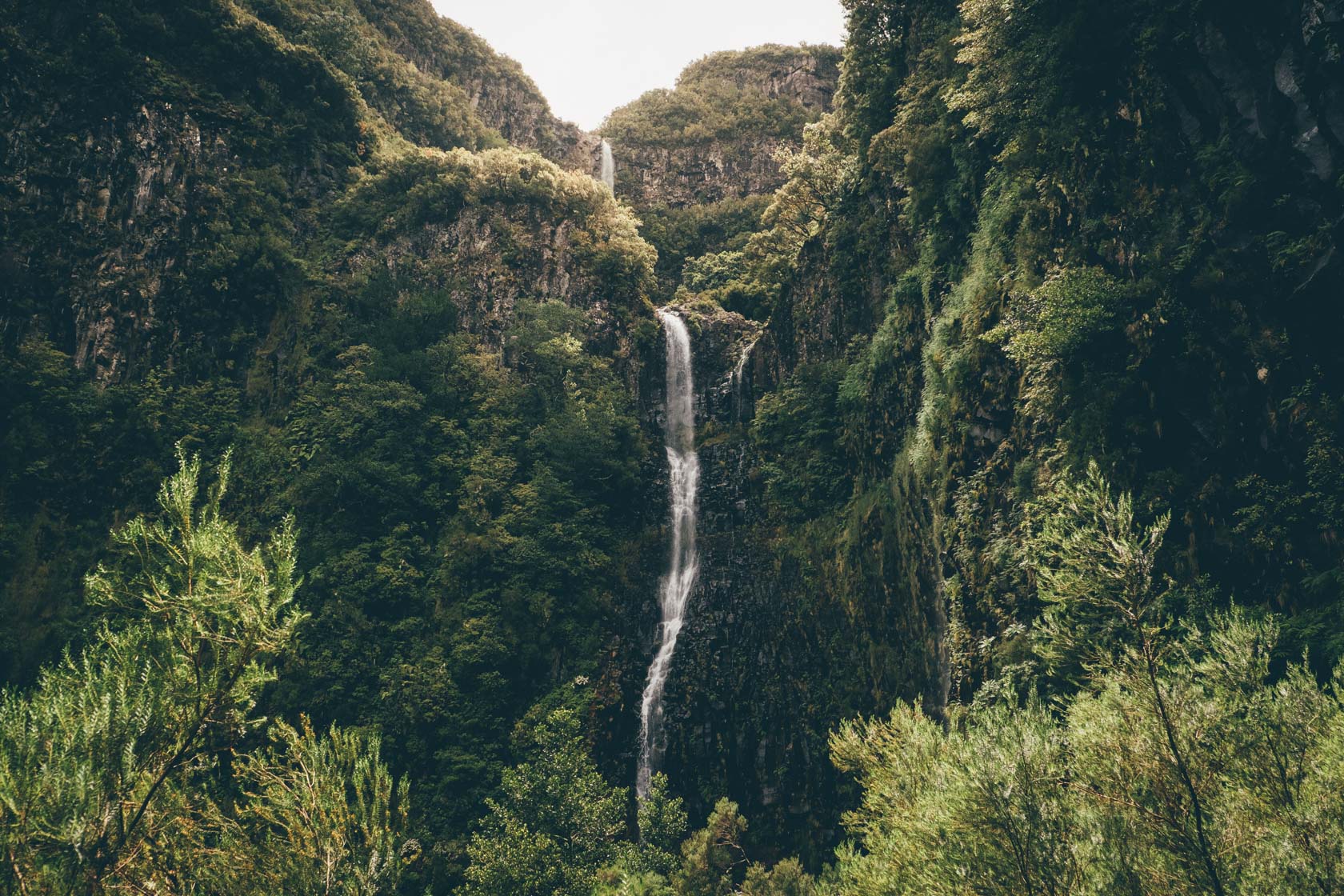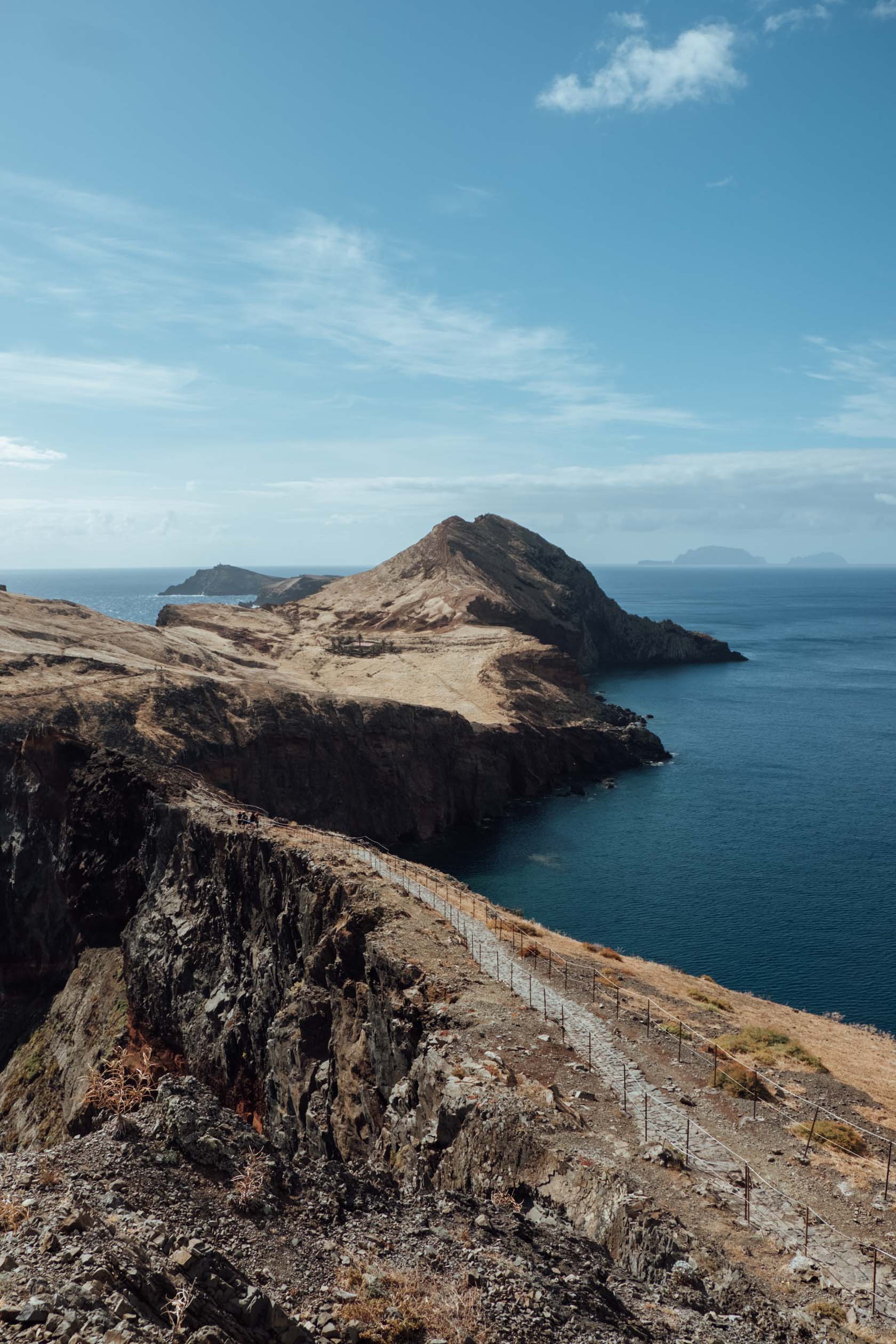 The downsides are that it's not weather resistant, and 18mm on the wide end sometimes just not enough for the wide angle photo I want to take. In those cases, I either whip out the 16mm or take a panorama and stitch it together later in Lightroom.
Believe it or not, this is one of the newest additions to my camera kit!
I mostly love using Fuji's prime lenses, but this lens is such a good bargain that as a frequent traveler trying to pack light, it was an obvious choice for a compact zoom lens.
Check current price for Fujifilm XF 18-55mm on Amazon
Alternative mid-range Fuji zoom lenses
Want more image quality or weather resistance? The Fuji XF 16-55mm f2.8 R LM WR has gorgeous image quality, weather resistance, and goes a little wider on the focal length too. The potential downside is the loss of the OIS, but given it gives you f2.8 throughout the entire zoom range, that should help keep the shutter speed down.
Want a longer focal length range? The Fuji XF 16-80mm f4 R OIS WR is the new kit lens in town, as I mentioned earlier. Cost is roughly in the middle of the road, and for stills the reviews have been stellar. It's also a great Fuji lens for video thanks to the excellent, built-in OIS.
Lenses recommended in this post
As I said at the beginning of the post, these are all lenses that I have bought with my own money or (in one case) borrowed and traveled with extensively. If you have any questions, please feel free to leave me a comment and I'll do my best to help you determine which lens is going to help you capture the travel photos you want!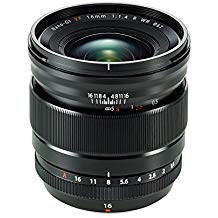 Fujinon XF 16mm f1.4 WR
Landscapes, architecture, astrophotography.
All-time favorite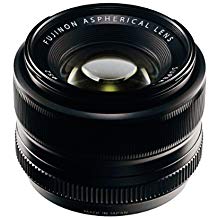 Fujinon XF 35mm f1.4
General purpose, classic, sharp, the gold standard.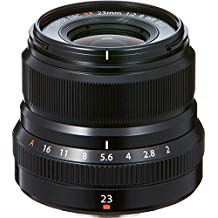 Fujinon XF 23mm f2 WR
General purpose, versatile, everyday lens that's weather-resistent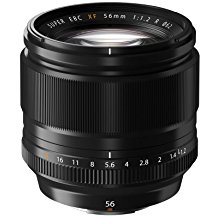 Fujinon XF 56mm f1.2
Beautiful Fuji lens for portraits
Fujinon XF 50-140mm f2.8 R LM OIS WR
Wildlife, safari, portraits, zoom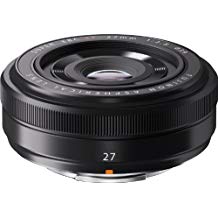 Fujinon XF 27mm f2.8
Landscapes, street photography, low profile.
Fujinon XF 18-55mm f2.8-4 R LM OIS
Budget-friendly mid-range zoom.
Compatible Fujifilm accessories
Lenses are probably the most important piece of your arsenal when it comes to producing beautiful images. But there are also lots of other Fujifilm accessories that will help you capture images you can't get without them! Keep reading this post for accessories to add to your travel photography kit.
Conclusion
I hope this post was helpful for you! Again, feel free to reach out on Instagram if there's something I can help with or you've got more questions.
Til then, happy shooting!