I remember when I first moved to Europe and decided I needed to pick a camera for travel, one that would accompany me throughout my jaunts around the world. A quick Google and you find TONS of different information, with dozens of cameras vying for the title of "best camera for travel photography." But which one is actually the best?
The answer is: the answer heavily depends on how YOU want to use your camera.
So I asked around, and eventually a friend of mine recommended Fujifilm to me. He studied Film in university, so I was pretty sure that if anyone knew what camera I should buy, it's gotta be him!
By now, I've been a Fujifilm user for over 5 years and have owned 3 of their cameras and 5+ lenses. It's safe to say, I am a big fan of Fujifilm's awesome cameras and the beautiful photos they produce (every single photo on this blog was taken with a Fujifilm camera!).
Table of Contents – Read this Fujifilm camera guide including information on how to make your decision based on your budget and what features you need from the camera.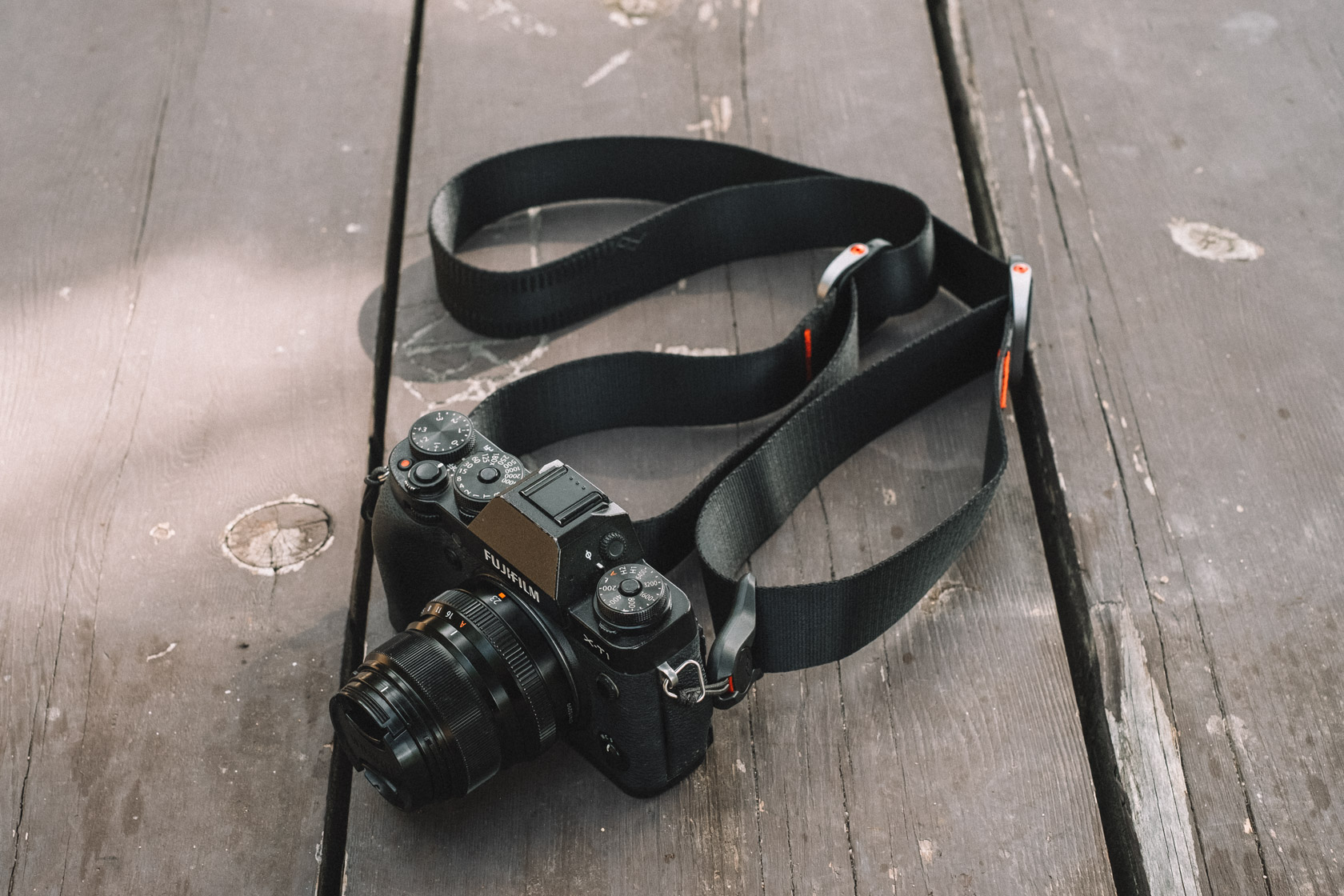 Some links in this post are to affiliate sites. If you purchase something through them, I may earn a small comission — which costs you nothing! I am very grateful when you use my links to make a purchase.
How to pick a camera for travel
Here are a couple of key things you want to look for when picking a camera for travel, and a few things to consider whether you need them:
Durability. When traveling there is no time to baby your camera!
Weather resistence. Will you be traveling in places with rain, snow, or dust?
Video capability and quality. Do you want to take videos of your travels?
Lightweight. Don't leave your camera in the hotel because it's too heavy!
Compact. With luggage space a scarce resource, it's gotta be small.
Low light abilities. Are you interested in night photos or photos of stars?
These are some of the most important things that I took into account when picking my camera. I like to take photos of people, nature, cities, architecture – basically everything.
So I needed a versatile camera that would be both compact but capable of just about anything.
What makes Fujifilm's system great for travel?
Extremely durable cameras and lenses. Fujifilm's cameras are made of metal, not plastic. As are the vast majority of their lenses. My camera gear tends to get a little banged up when I travel, so it's super important my gear can withstand a bit of abuse!
Weather resistence, because travel happens rain or shine! Not all of Fuji's camera have this feature, but I definitely use the fact that mine does. I've taken my Fujifilm lenses into waterfalls, snow storms, rain showers, and the dusty desert. Still works like a charm.
Ultra professional lenses can be used with budget-friendly cameras. It can be tempting to blow big bucks on your first camera, but with Fujifilm you can choose instead to invest in camera lenses and gradually upgrade your camera body over time.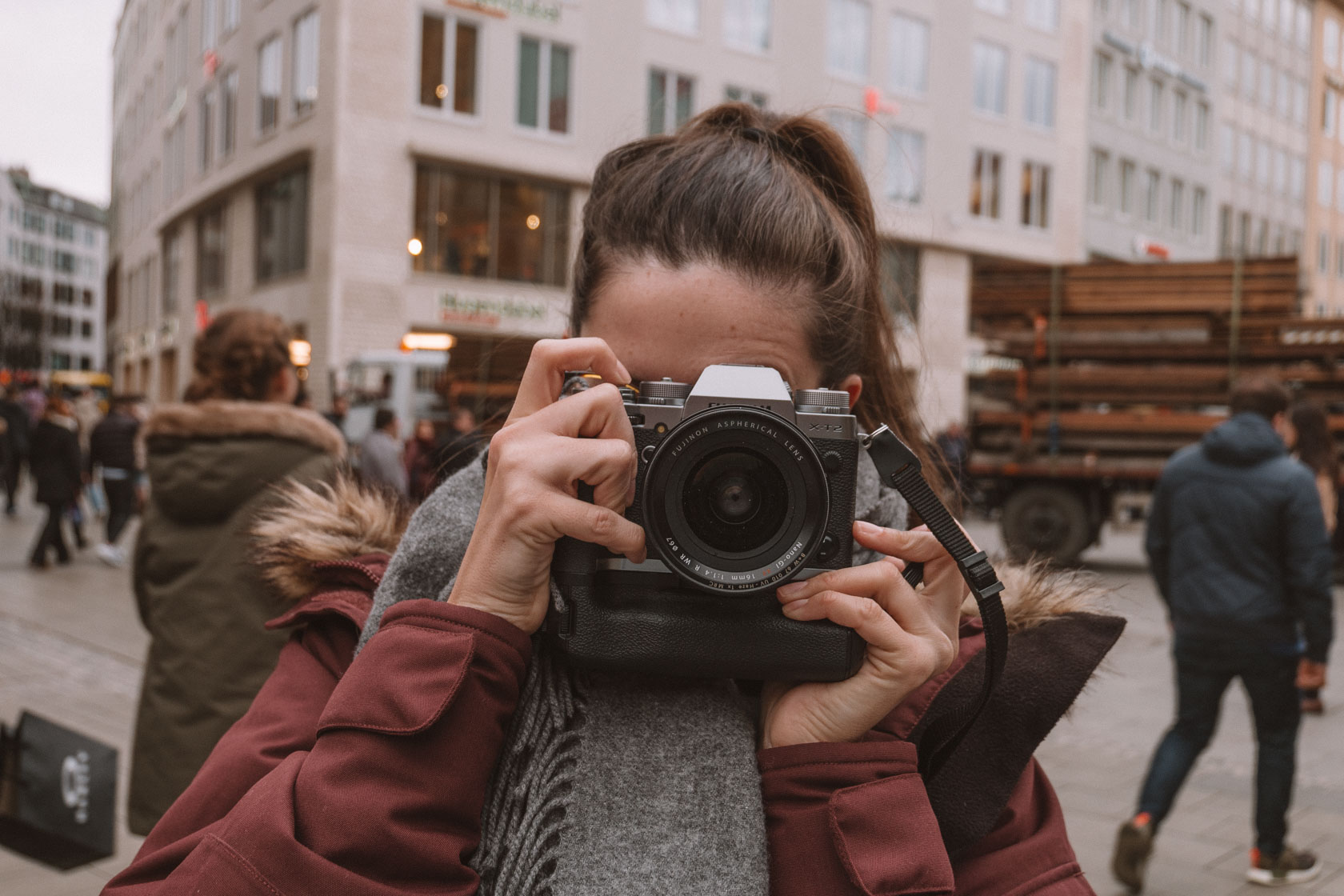 Pros and Cons: Comparing the best Fujifilm cameras for travel
As I said before, I have used a number of different Fujifilm cameras. These are the top three cameras I recommend depending on a few factors: Budget, Performance, Weather resistence. Check out the table and read on for more details about the differences between them and how to pick.
Best Fujifilm cameras for travel
Rating / Reviews
★★★★ (4.3)
★★★★ (4.3)
★★★★★ (5.0)
Price range
$$
$$$
$
Megapixels
26.1 MP
26.1 MP
26.1 MP
Sensor
X-Trans CMOS III
X-Trans CMOS IV
X-Trans CMOS IV
Weather resistence
✔
✔
-
Built-in WiFi
✔
✔
✔
4k video
✔
✔
✔
Touch screen
-
✔
✔
Weight
1.1 lbs (507g)
1.1 lbs (489g)
0.84 lbs (383g)
Fujifilm camera reviews
Now that you have an overview of the cameras, I want to dive in a little deeper to explain the things that really make these cameras different, and which use cases are best for each camera. But the bottom line is this:
You can't go wrong with any of these cameras from an image quality perspective. The main distinctions come from the performance, frames per second shooting, weather resistence, and so forth.
Yet in terms of image quality, paired with one of the best Fujifilm lenses (and a little bit of practice!) you will produce amazing photos on your trips. So don't stress too much, and read on for details and the main differences between them.
Fujifilm X-T2: Same performance but less expensive than the X-T3
The Fujifilm X-T series is the flagship line of camera for Fujifilm. Meaning, this one is the one they consider representative of the quality and capability they can offer, at a price that is affordable for consumers and not only professionals.
When the X-T2 was released, it was like a revolution compared to the X-T1 – also an awesome camera, which I still own and use often. The X-T2 brought incredible features like excellent video performance, improved autofocus (especially when paired with modern Fujifilm lenses), dual memory card slots, 4K video recording, a super-charged burst shooting mode capable of 11 frames per second with the mechanical shutter and 14 frames per second using the electronic shutter.
This is SO useful when you are trying to take photos of wildlife or fast moving targets. The difference between my X-T2 and X-T1 when it comes to the continous shooting performance is light night and day.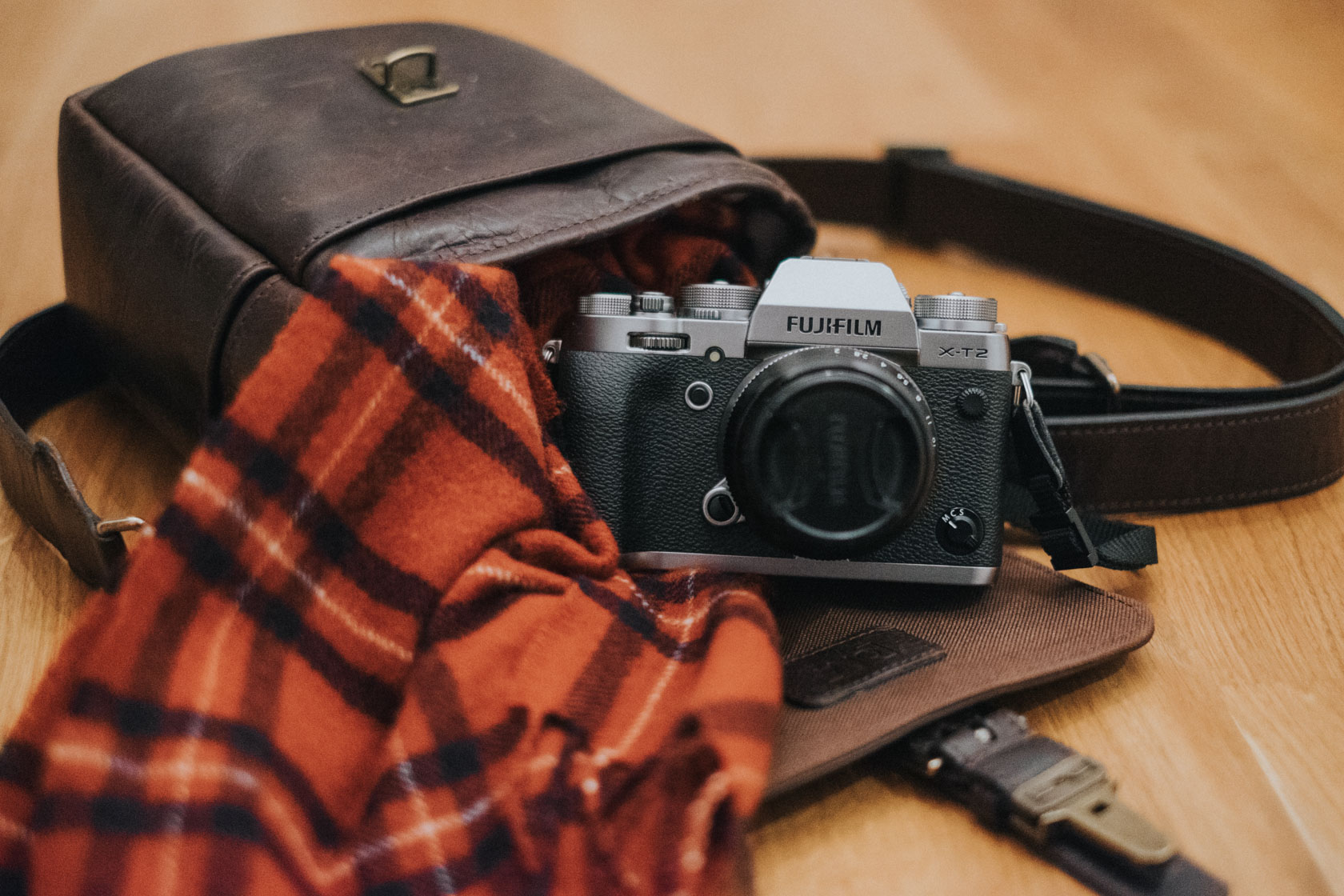 Fujifilm X-T3: Latest flagship camera
I own the previous generation of this camera, the Fujifilm X-T2. One day I plan to upgrade, but one great thing about Fujifilm is that the gear is so durable that you can usually re-sell your old gear whenever you want to get something new. So while I'm happy with my current camera, I could afford to upgrade anytime!
Buy if: You have a slightly bigger budget and are willing to invest in a camera that will keep you happy for years.
Don't buy if: You DON'T care about weather resistence or performance and would want to save a few hundred dollars and buy an older model.
Fujifilm X-T30: Same image quality with fewer power features
Whenever Fujifilm introduces a new X-T series camera, they usually introduce the same version but with an extra zero. For example, X-T2 / X-T20 and X-T3 / X-T30. Generally speaking, the camera is mostly the same but a slightly smaller size and lighter because it does not have the weather sealing of the X-T3.
If you don't mind that, the X-T30 is an awesome deal because you can save a good amount of money. There are a few other differences, but as a non-professional you probably won't notice them.
Buy if: You care about image quality but can't afford a camera that costs over $1,000.
Don't buy if: You need to take your camera into uncertain weather conditions.
Fujifilm X-T100
This camera is a really good option if you want to spend under $500 on your camera, but still want a ton of benefits: great quality, 4k video, 30 frames per second burst shooting. It's an excellent camera for starters, and even better than my first Fuji camera I bought 5 years ago. They really improved their entry-level camera!
Buy if: You're not sure if photography is your thing, but you want to try it out on a lower budget.
Don't buy if: You already know how to use another brand of camera and are looking for the "Fuji equivalent" of your favorite camera.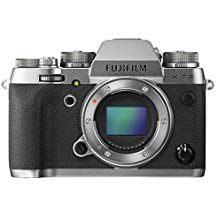 Fujifilm X-T2
My go-to travel camera I bring on every trip. Both robust and lightweight with gorgeous image quality.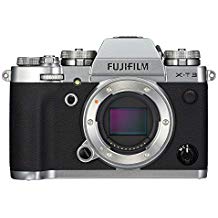 Fujifilm X-T3
The newer version of the Fujifilm X-T2, Fujifilm's flagship line, with improved performance and video capabilities.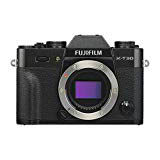 Fujifilm X-T30
Same sensor as the X-T2 or X-T3 but without weather resistence and less powerful.
Reasons to try a mirrorless camera
The biggest reason I would encourage you to try a mirrorless camera is compact size meets amazing image quality. Mirrorless cameras are usually much smaller than DSLRs because they don't need to fit a mirror inside (yes, literally!). The mirrorless cameras do have smaller sensors and produce smaller images, but unless you're going to print your pictures on a wall, your photos will be more than big enough.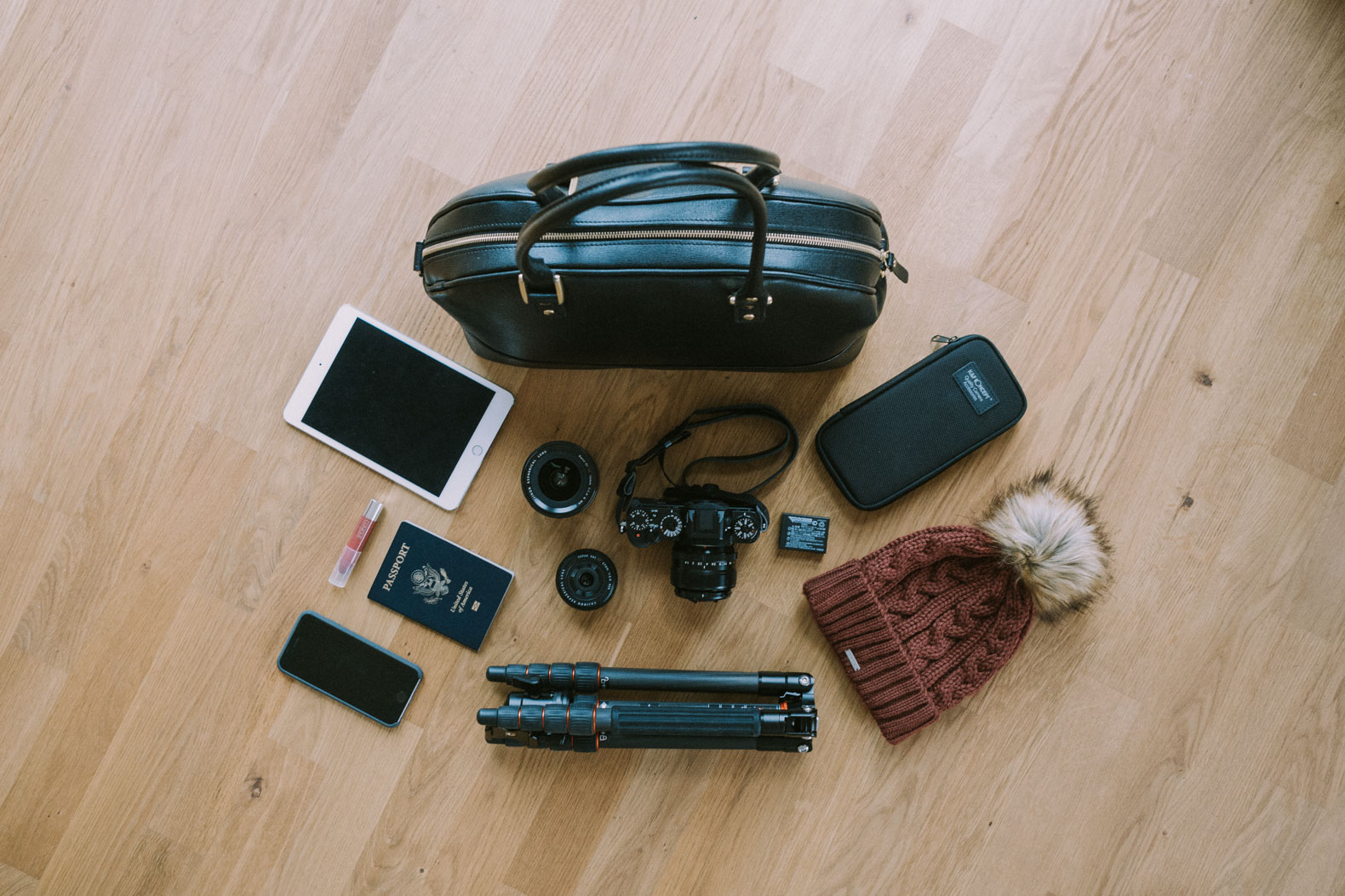 Intro to Fujifilm's camera system
If you're just getting started with Fujifilm, you might be wondering what all the names of the cameras mean and how to decipher the different acronyms next to their lenses. In reality, there isn't that much going on and with this quick guide you'll know enough to figure out what each camera name means, as well as what features each lens has.
Fujifilm camera series
X-T series – This is the so-called "flagship" camera line of Fujifilm, and has been around since basically the dawn of Fuji's mirrorless camera system. You typically have three main variants: X-T3, X-T30, and X-T100. As mentioned above, these go from most expensive to least expensive, and also slowly downgrade some of the features available to offer the camera at the price point.
X-H series – This is a quite new camera series, which has a bigger camera body but is capable of shooting even better video. Personally I never had an issue with the video on my Fujifilm camera, but if you are really interested in video you might want to check out this camera range.
X-Pro series – These cameras are so-called "range-finder" cameras, meaning that the focus mechanism works differently than you might be used to. One positive thing is that they tend to be smaller and more compact, but if you're not familiar with the focus mechanism it can take time to get used to.
The important thing to note is that ALL of the cameras in these series (the "X series") work with the accompanying X-series lenses. So no matter which camera you buy from these series, they will work with a bunch of different lenses. And if you upgrade your camera over time, the lenses will still continue to work.
NOTE – Fujifilm also offers a medium-format camera (that is, producing even larger pictures than a full-frame camera), however it costs several thousand dollars and it's primarily meant for professional photographers.
Fujinon X-series lenses
All of the Fuji X series cameras are compatible with X series lenses, no matter how inexpensive the camera is. That's awesome because you can gradually upgrade your camera, and instead invest your money into buying high-quality lenses that will last you 10+ years.
When picking out a Fujifilm lens, you want to take a look at the following attributes of the lens and check what it's capable of:
f – Short for "F Stop", this tells you how wide the aperture of the lens will be. For example, "Fujinon XF 35mm f1.4" has a maximum aperture of 1.4. The smaller the number, the more light comes in and the better bokeh you can get!
WR – Weather Resistent. While this doesn't mean you should dunk your camera in a river, it provides protection against extreme high and low temperatures, as well as rain, snow, and dust.
OIS – Optical Image Stabilization. This is a great feature for zoom lenses, since zoom lenses tend to have a longer focal length which makes them prone to problems with "shake" (making your photos blurry).
Red Badge Zoom – Fujifilm has two categories of zoom lenses, normal lenses and so-called "Red Badge" lenses. You can see it by looking at the lens whether it has a red "XF" logo on it. The red badge lenses are more expensive but extremely high quality.
If you want to learn more, you can definitely check out my guide to the best Fujifilm lenses for travel, which does a thorough review and shares sample images for tons of different Fujifilm X-series lenses.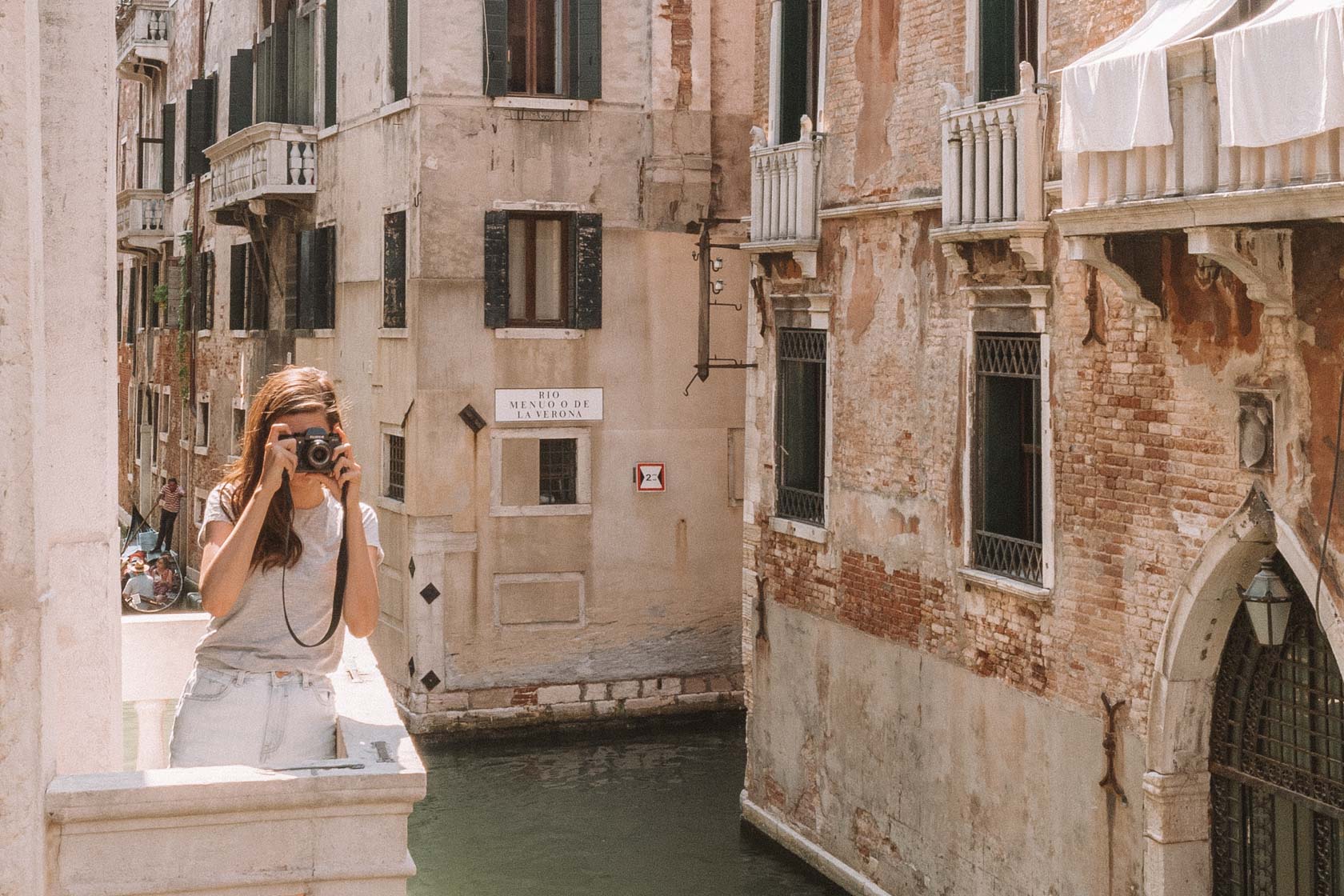 Good alternatives to Fujifilm
Naturally, Fujifilm is not the only company making mirrorless cameras. Probably the most popular alternative to Fujifilm is Sony, which produces a really impressive line of mirrorless cameras. The most interesting part is that they also product a full-frame mirrorless camera, whereas Fujifilm produces either crop sensor (smaller) or medium format (larger).
Here's a quick comparison of the different Sony cameras you might want to consider for a travel camera.
Best Sony cameras for travel
Rating / Reviews
★★★★ (4.4)
★★★★ (4.4)
★★★★ (4.4)
Price range
$$$$
$$$
$$
Megapixels
42.4 MP
42.4 MP
24.3 MP
4k video
✔
✔
-
Weight
1.45 lbs
1.38 lbs
1.32 lbs
Weather resistence
✔
✔
✔
All of these cameras are compatible with the Sony E-Mount system. The main difference is that, except for the Sony Alpha a7II, these cameras full-frame, which also makes them more expensive than Fujifilm. That said, some of the Sony lenses are less expensive than the Fujifilm ones so in the end, it somewhat balances out.
Sony vs Fujifilm: Which one is better?
My biggest recommendation is pick Sony if you are prioritizing video, pick Fujifilm if you are prioritizing photography. Sony's cameras are undoubtedly superior at video, whereas the Fujifilm lenses and system have very special image quality and color for photography (I mean, before digital they were doing film for many years so they kinda figured that out).
That said, Fujiflm is constantly improving their video offering and I've had plenty of success using Fujifilm for making movies. It's just about if you really see yourself doing that all the time, in which case Sony is a better choice for you!
More Fujifilm accessories
Your camera is probably one of the most importants piece of your arsenal when it comes to producing beautiful images. Some of Fuji's excellent lenses will help too. But there are also lots of other useful Fujifilm accessories that will help you capture images you can't get without them! Keep reading this post for accessories to add to your travel photography kit.
What camera do you use for travel photography?
Let me know in the comments what camera setup you are using, I would love to hear about your experiences!