I'm pretty sure there's an inverse law between how cheap a flight ticket is, and how expensive the destination itself can be. Whether it's a conspiracy between budget airlines and local travel bureaus I'll never be sure, but what I do know is that Venice falls exactly along this trendline: cheap to get to, expensive to be in.
Anecdotally speaking, Venice is one of the most touristy destinations in all of Europe. At any given time, there are big tour groups clogging up the narrow streets, or people like me doing a hit-and-run weekend trip while it's still warm. In either case, prices in Venice are steep, whether you just want to enjoy a pizza by the canal or are pulling out your hair trying to find a hotel for under 150€ per night.
That's what inspired me to write this post – to a share a few ways to get a little more bang for your buck while you're in one of the prettiest, priciest, and busiest tourist spots in Italy. Enjoy!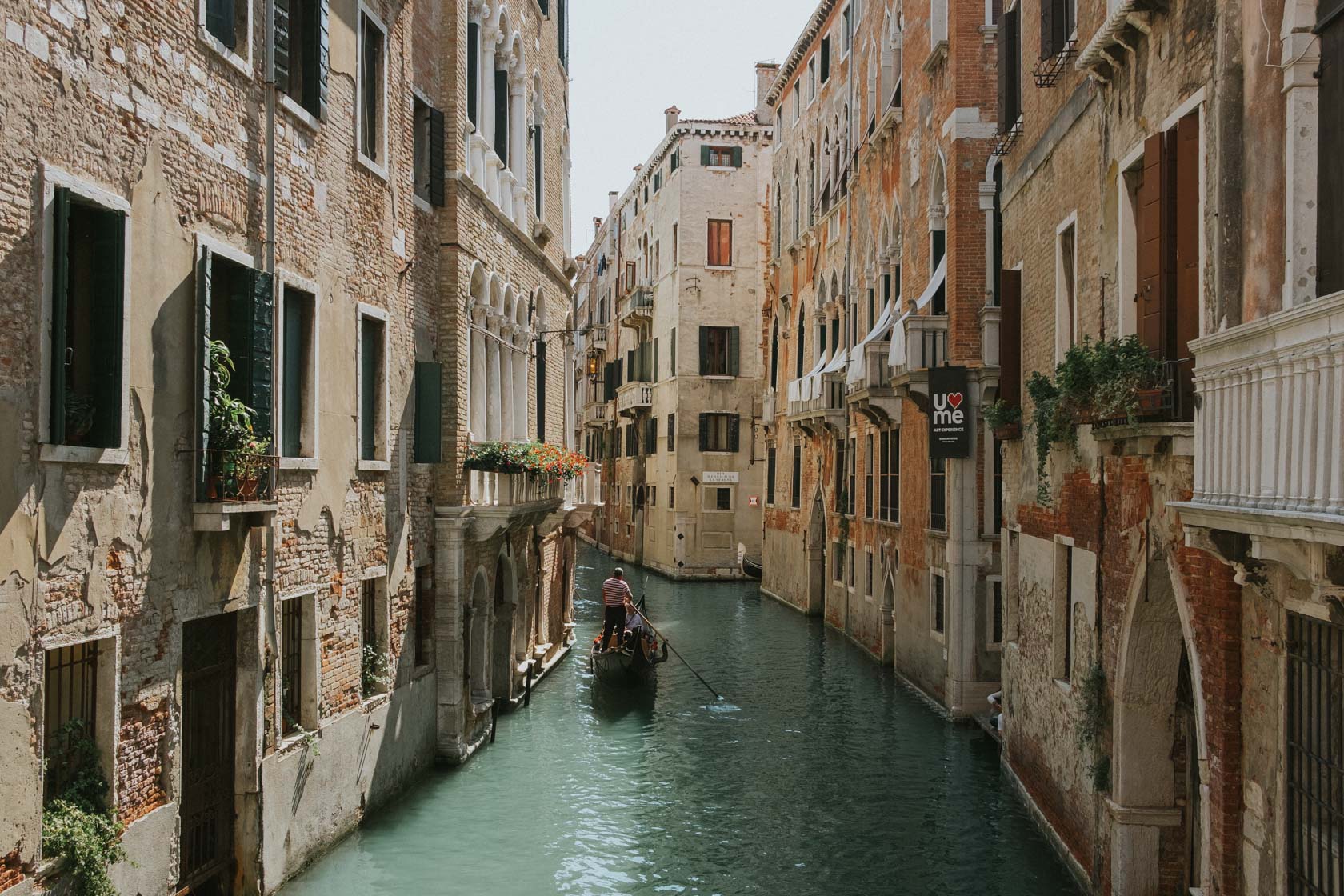 Some links in this post are to affiliate sites. If you purchase something through them, I may earn a small comission — which costs you nothing! I am very grateful when you use my links to make a purchase.
Can you visit Italy now? (Summer 2023)
As of June 1, 2022, COVID restrictions on visiting Italy have been lifted. You no longer need to present a PLF or any kind of negative test to enter the country. Your flight into the country may still require face masks.
Take the water bus from the airport
First things first, you've got to get into town. And what better way to do it than by boat? Directly from the airport, you can board a water bus into the city for a mere 15€. Compared to costly water taxis or the hassle of getting a bus and transferring later, you can get straight into the heart of Venice in roughly 30-45 minutes for a relatively low fee.
Tip: You can get from Venice to the airport for 15€, or build in a stop in Murano for 10€ more. ( See fares )
Eat Italian street food for lunch
Let's face it: dinner is going to drain you, with main dishes hovering around 15€ or more for some simple pasta – but you can still do lunch on a budget in Italy, while experiencing local food. Stop by Bigoi for a filling bowl of pasta to-go and chow down next to a scenic canal. Basic pasta will run you as little as 5€, leaving you plenty of cash to supplement it with a gelato!
Tip: Bigoi is a cheap way to experience one of Venice's signature dishes, squid ink pasta.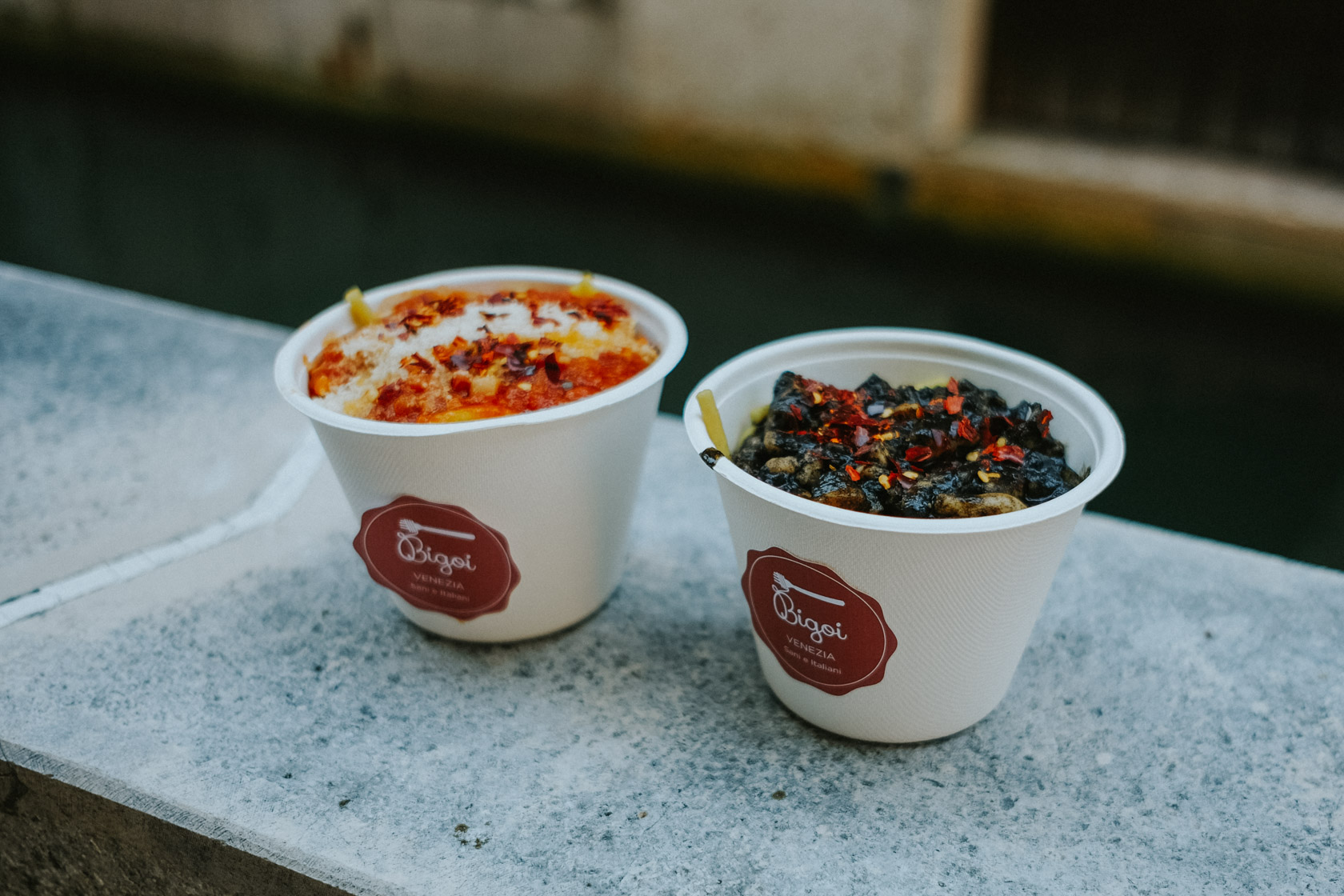 Pay 2€ to skip the queue at St. Mark's
Time is money, amirite? So no reason to stand in line for over an hour to get into a church that won't even let you take photos inside 😉 Instead, you can be smarter than all the people queueing up and buy a skip-the-line ticket for just two bucks.
All you have to do to use the ticket is pull it up on your phone and show it to the attendant at the special speedy entrance. In our case we were even an hour late for our appointment and they still let us enter – even more reason to at least try to skip the queue!
Tip: Visit the Veneto Inside website to skip the line for just 2€.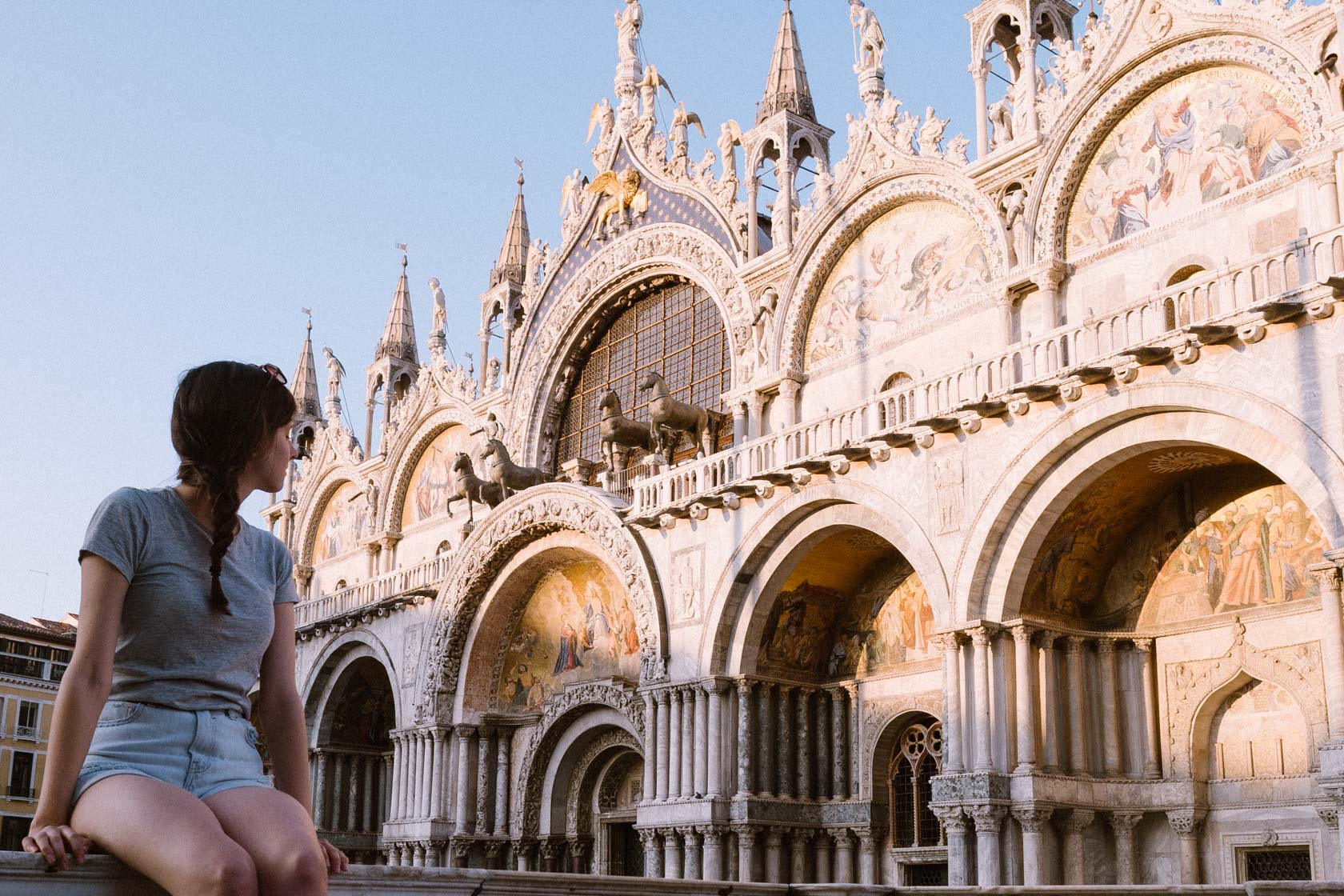 Visit Venice in the off season
By October and November, the number of tourists in Venice reduce significantly, as does the competition for hotels, restaurants, and entrance to Venice's most popular sights. If you have some flexibility, coming during the off season can save you a lot of money on your bookings and make the trip more relaxing. While the rest of Europe is cold and grey, Venice remains relatively moderate in early Winter and can be enjoyed with a jacket just as well!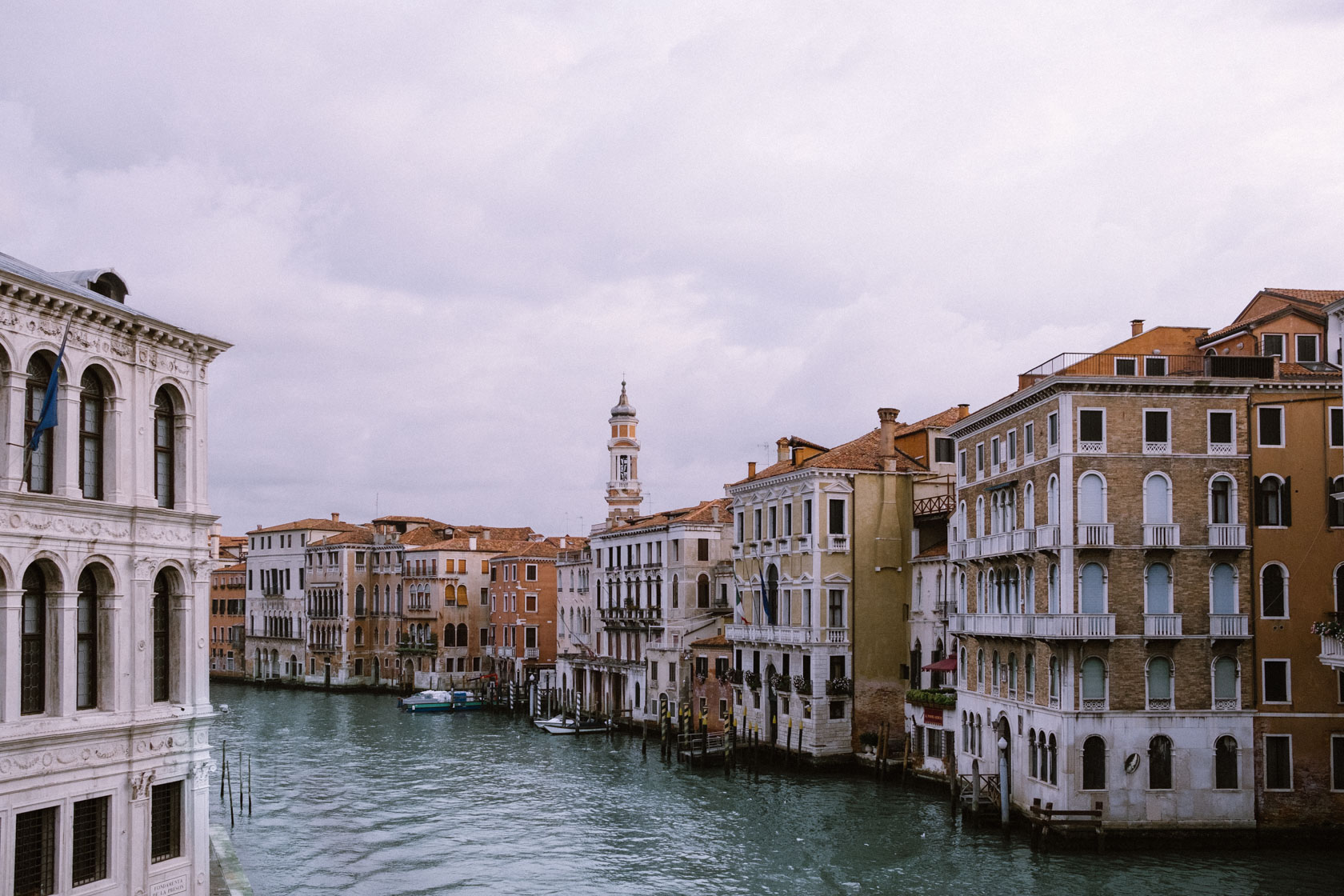 Wake up before the crowds
It's just you, the waning moonlight, and a few photographers (well, and the garbage men and of course the world's largest population of pigeons). This is the best time to take photos in Venice, because you've almost got the city to yourself and the soft morning light mixes magically with the ancient brick and bridges in the city.
St. Mark's at dawn on a cloudy morning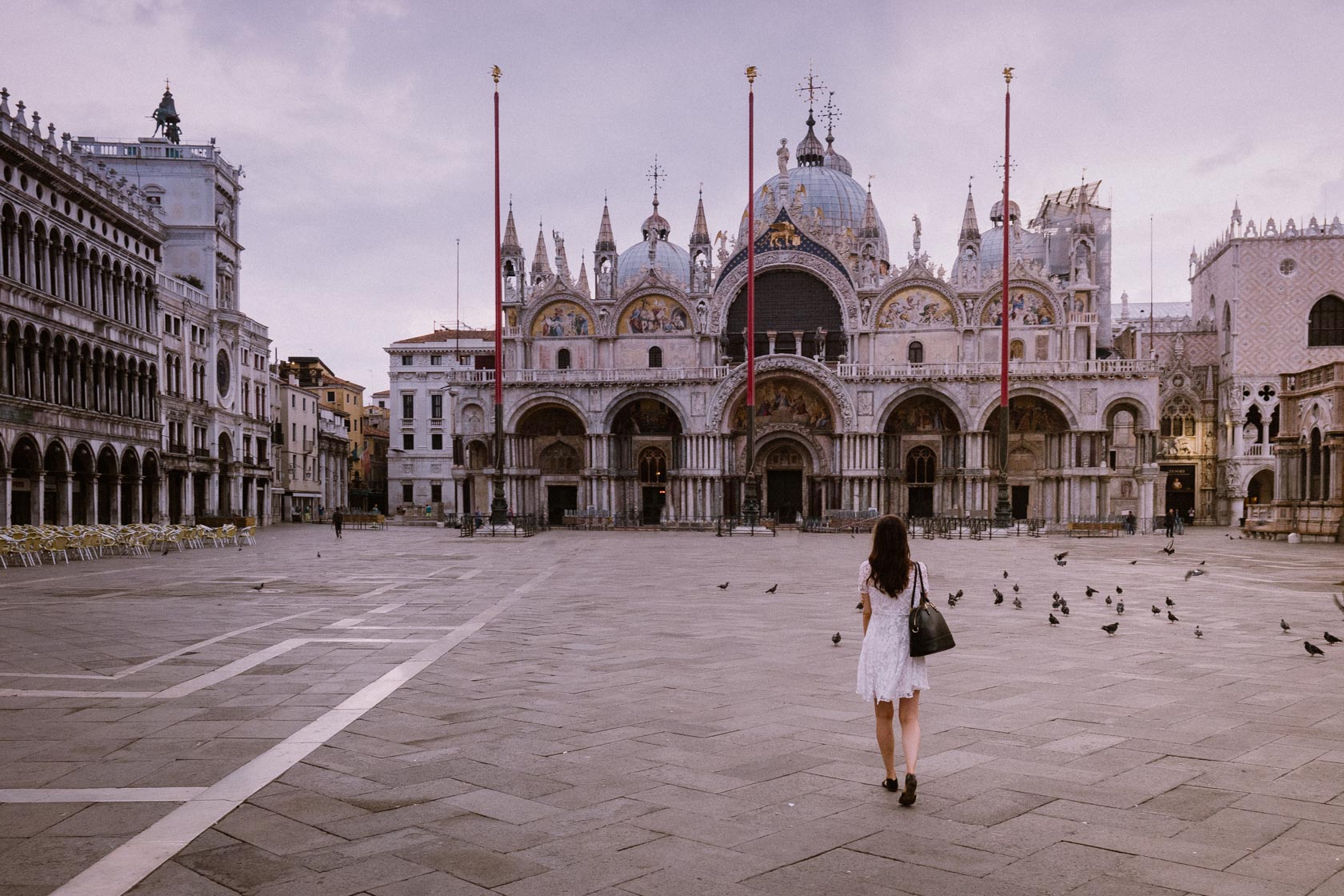 What do you think is the most travel-hackable city?
Let me know in the comments where you love to visit on a budget even though it's not a budget destination!
Like this post? Pin it for later!