Have you ever tried to book a safari lodge? If not, let me tell you now: the number of options and considerations can be positively overwhelming. You're looking for the perfect combination of location, lodge, food, and overall experience. For many people, going on safari is a once-in-a-lifetime experience so it's important that it lives up to its potential!
After spending hours (possibly days!) poring over reviews, photos, and research to make our decision and finally settled on one. We found Motswari Private Game Reserve , a four-star family-owned safari lodge in the Greater Kruger National Park and we fell head over heads for this incredible safari lodge.
Read on for a review of the Motswari Private Game Reserve, what sets it apart, and tips on how to get there and the best time to book!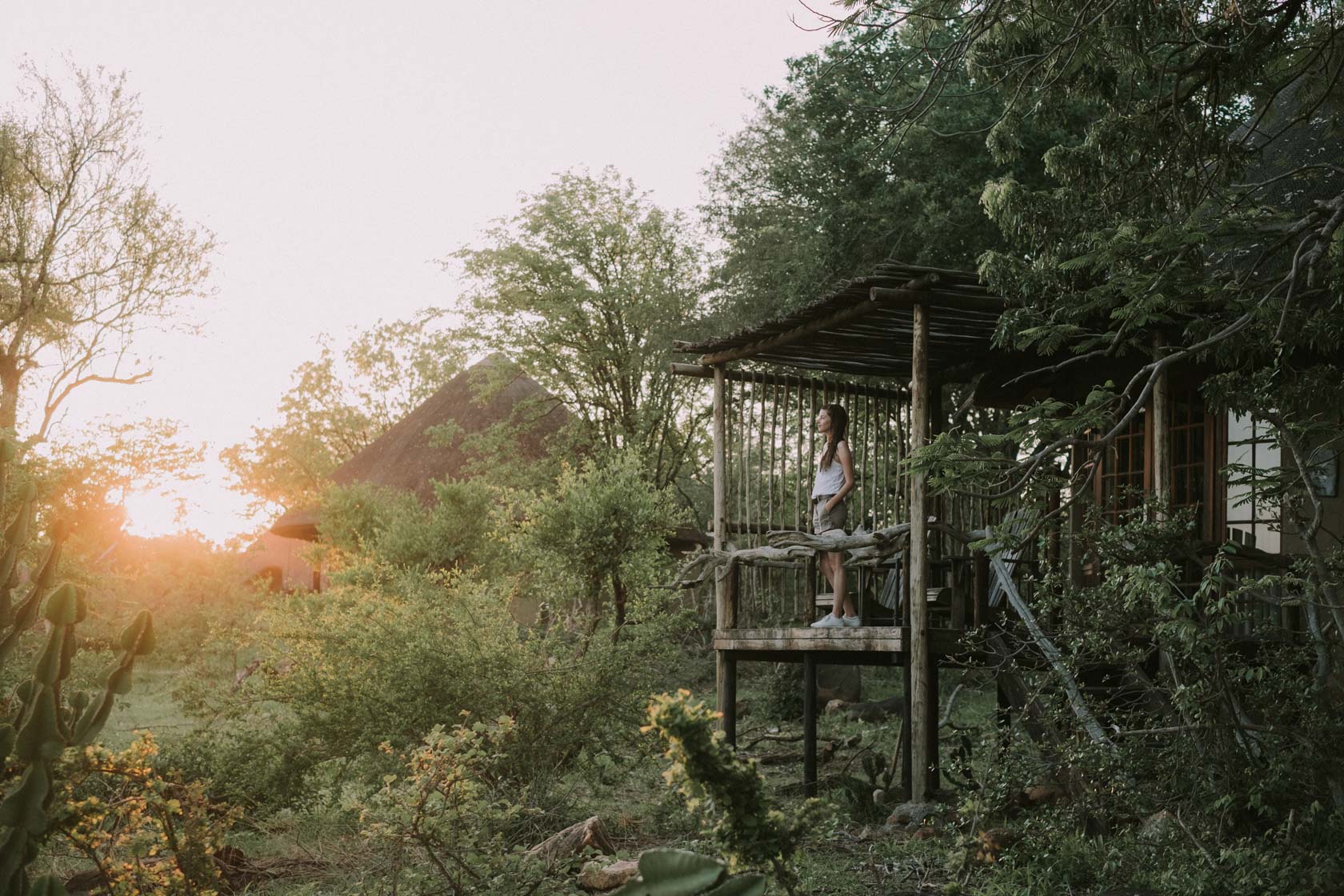 This trip was not sponsored. Some links in this post are to affiliate sites. If you purchase something through them, I may earn a small comission at no cost to you.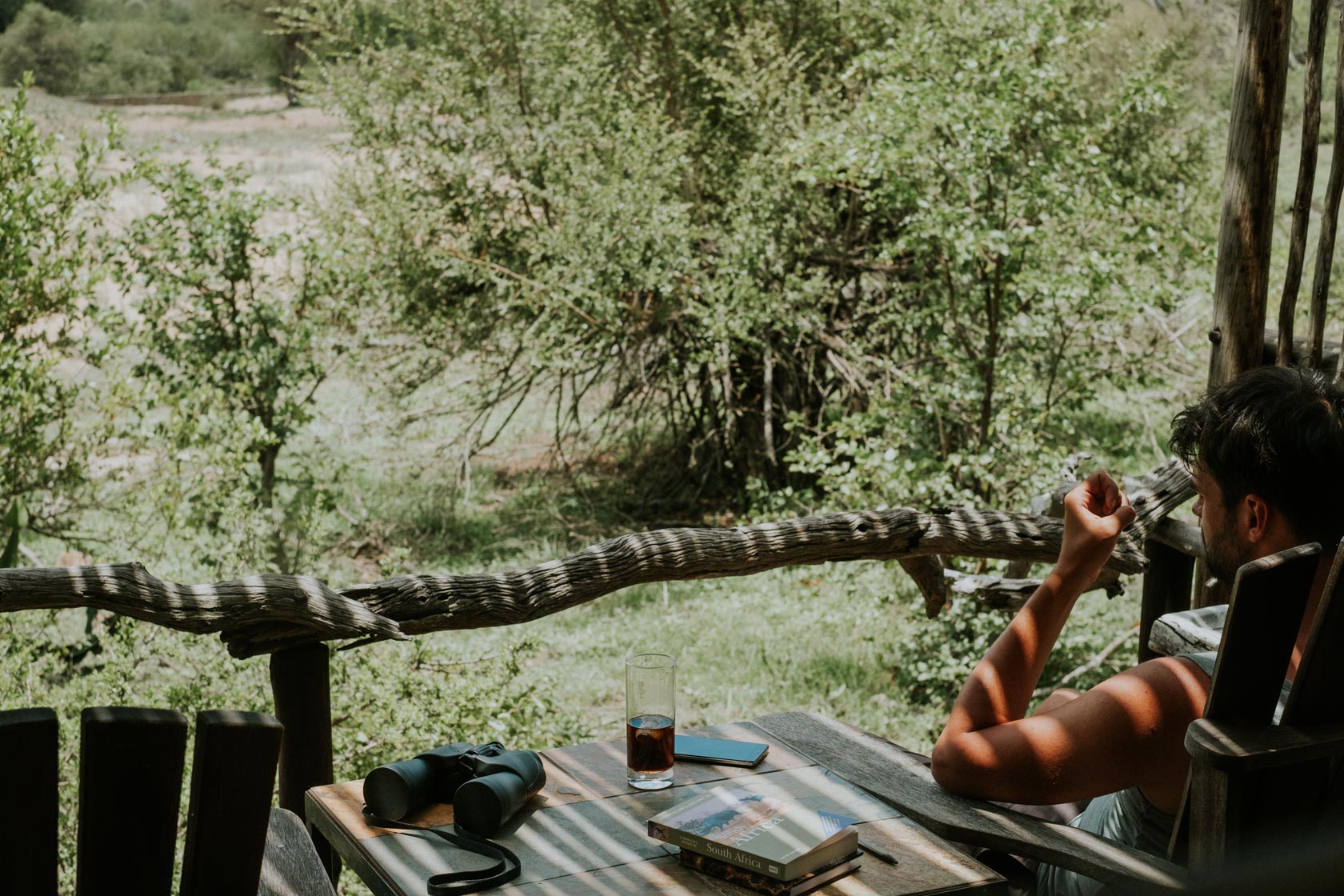 Review of Motswari Private Game Reserve
This is the first full review I'm writing about accommodation, and the reason is simply that I'm so enthusiastic about how amazing our experience was. We loved everything from the friendly and helpful staff, knowledgable safari guides, gorgeous rooms, and delicious and varied food.
Here's everything you need to know about staying at Motswari Private Game Reserve .
How it works
If you've never stayed at a safari lodge, I can take a minute to explain a little bit about how it works. If you want to go on safari, you have a couple of main options on how to do this: self-drive, public game drives, or private game drives. We tried all three when we were in South Africa, and private game drives have a number of advantages: better chance of seeing animals, smaller groups, longer drives, staying longer at sightings, and much more (blog post on that coming soon!).
When you stay at a safari lodge, a number of private safaris (referred to as "game drives" in South Africa) are included as part of your stay. You can always add some more budget-friendly safaris to your South Africa trip in addition to staying at a private reserve, like we did.
At Motswari you go on two 3-hour game drives per day, as well as an option to go on a bush walk after breakfast. All meals as well as beer, wine, and soft drinks are included in the cost.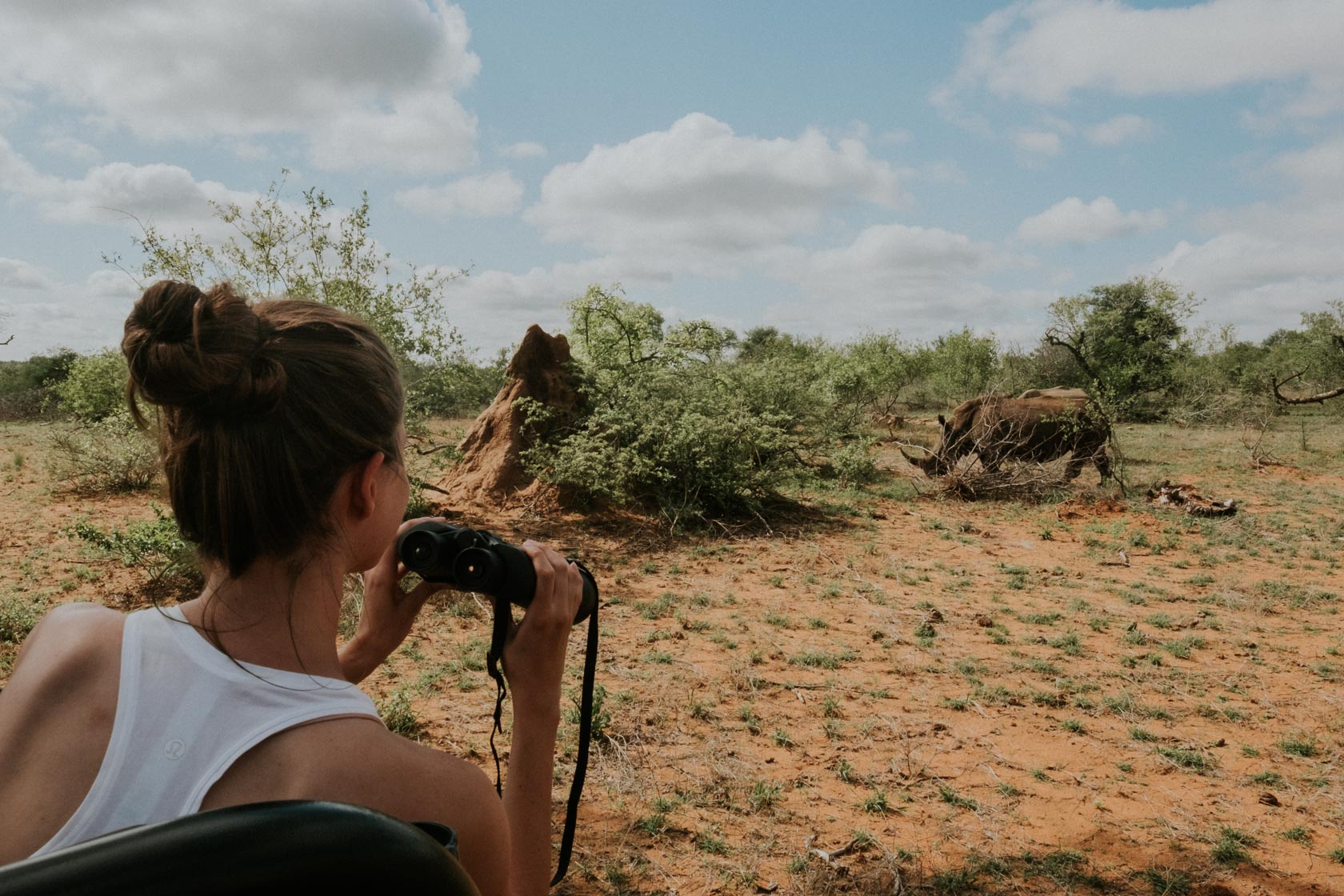 Motswari is host to all of the Big Five animals: lions, leopards, elephants, buffalo, and rhinoceros.
Timbavati Game Reserve & Greater Kruger National Park
In the Kruger area, you have not only the public reserve but a number of private reserves that are directly connected to Kruger itself. The combination of the public and private reserves together are referred to as the Greater Kruger National Park . It basically means that all the animals can roam freely between Kruger and the private reserves, but you get the advantages of being on a private reserve:
Guides can share animal sightings with each other over radio
Longer game drives (more chance to see animals!)
Fewer people at sightings (in Kruger you may even need to queue!)
Smaller group and easier to ask questions
As I said, I've done all three safari options and I easily had the best experience on the private safari (even if the others were also fun, it doesn't compare!).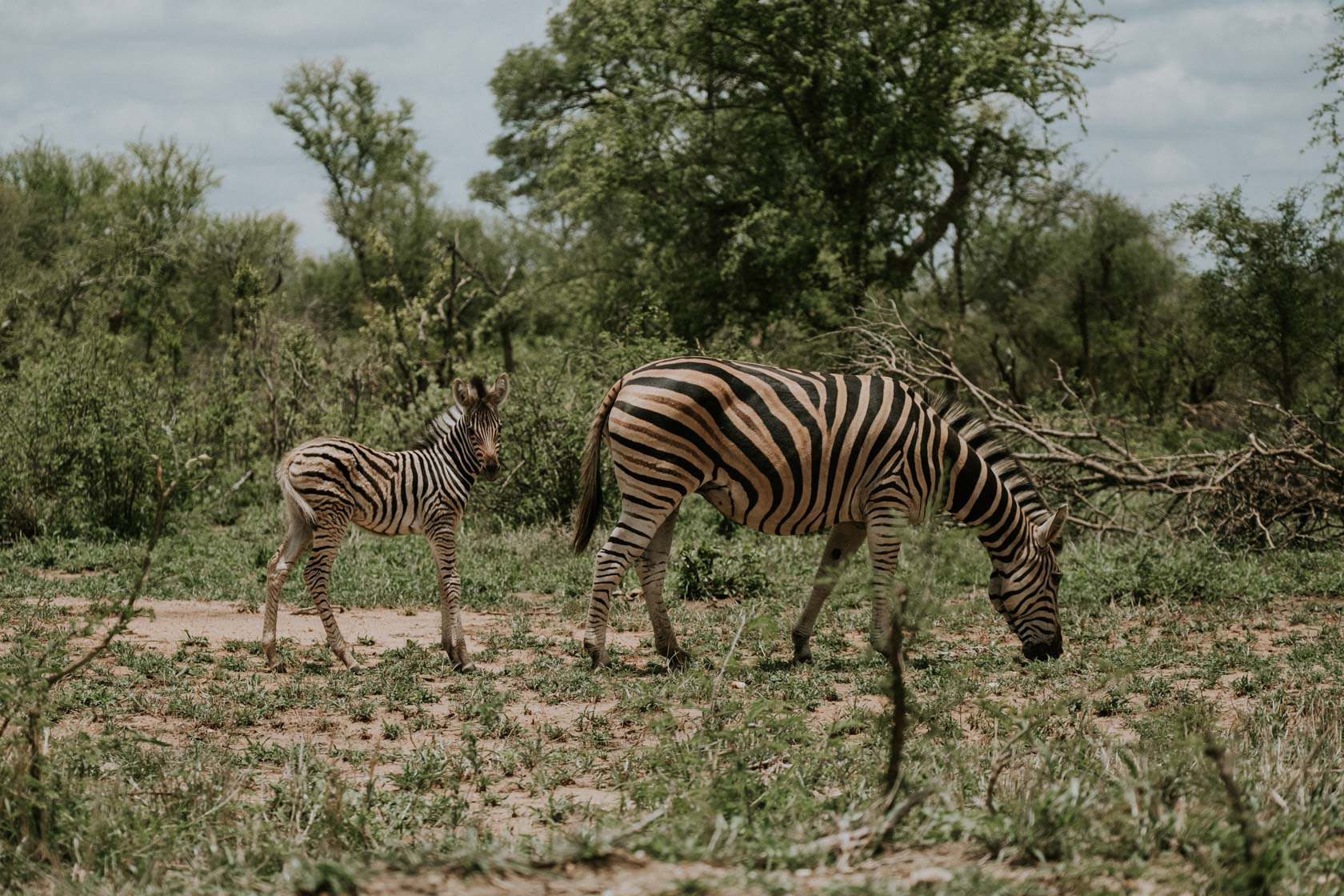 Your daily schedule at Motswari
One of the awesome things about being on safari is that you arrive and everything is taken care of for you. You have a daily schedule which includes plenty of time to see animals, relax, and enjoy the delicious food.
4:30AM – Wake up knock
5:00AM – Pre-drive coffee and snacks
5:30AM - 8:30AM – Morning game drive
9:00AM – Breakfast
10:30AM - 11:30AM – Bush walk (optional)
11:30AM - 3:00PM – Read a book, swim in the pool, take a nap 😉
3:00PM – High tea (late lunch)
4:00PM - 7:30PM – Afternoon game drive
8:00PM – Post-drive drinks & dinner
Your room at Motswari
Each room at Motswari is named after one of the animals that we share the South African bush with, for example, Giraffe, Kudu, and Roan. Apart from the name, each room is also unique with individual features that make it special. Ours had an elevated deck, while others had outdoor showers.
TIP – Motswari has air conditioning in its rooms, which we greatly appreciated after our morning bush walks. This is NOT a given at many lodges so look out for this if you are visiting South Africa during the Summer!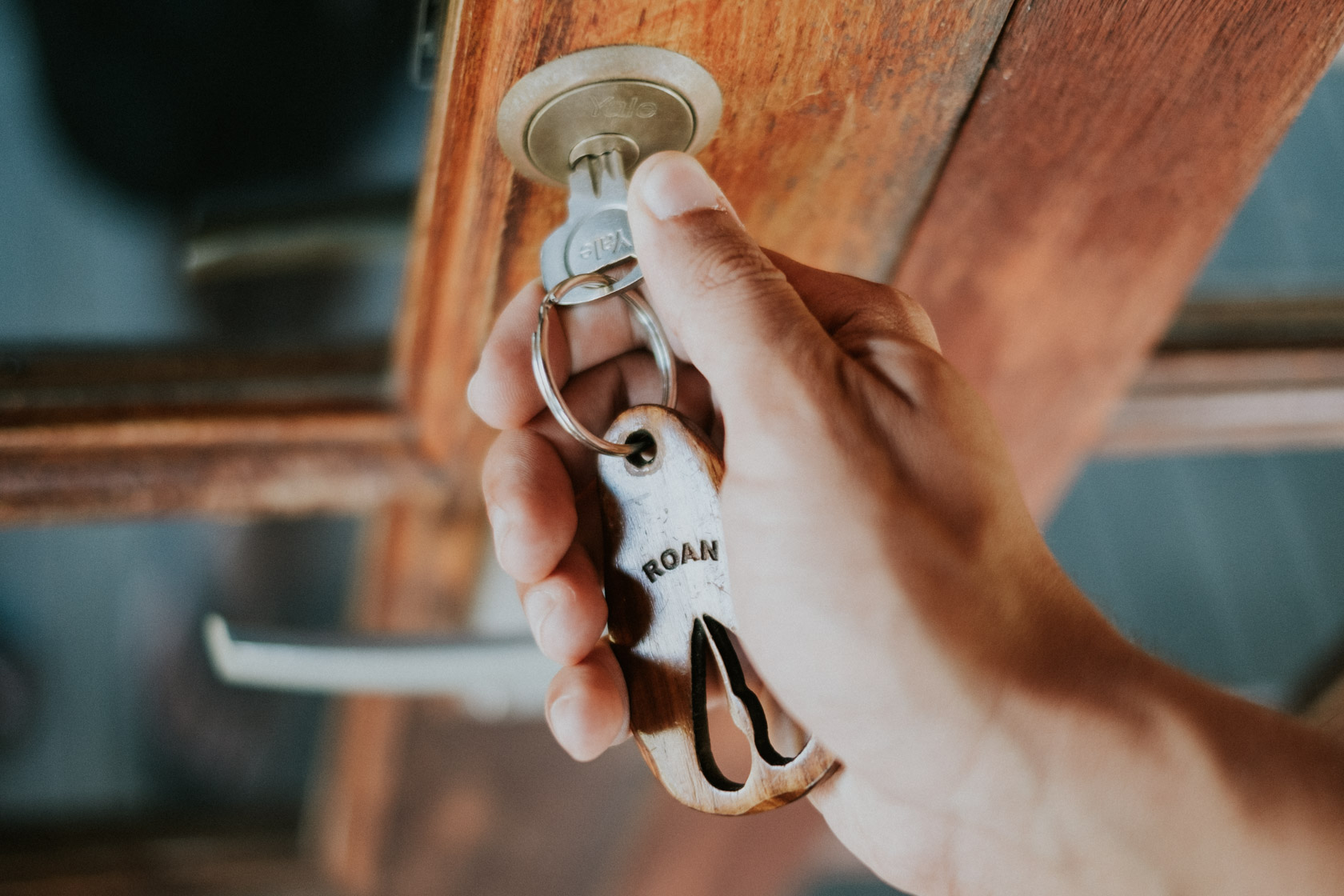 I would say that about 90% of hotels don't live up to their photos, but I'm happy to say that with Motswari it was the opposite – it was actually better in real life. The rooms are spacious and luxuriously decorated without departing too much from the "vintage safari" vibe they're going for.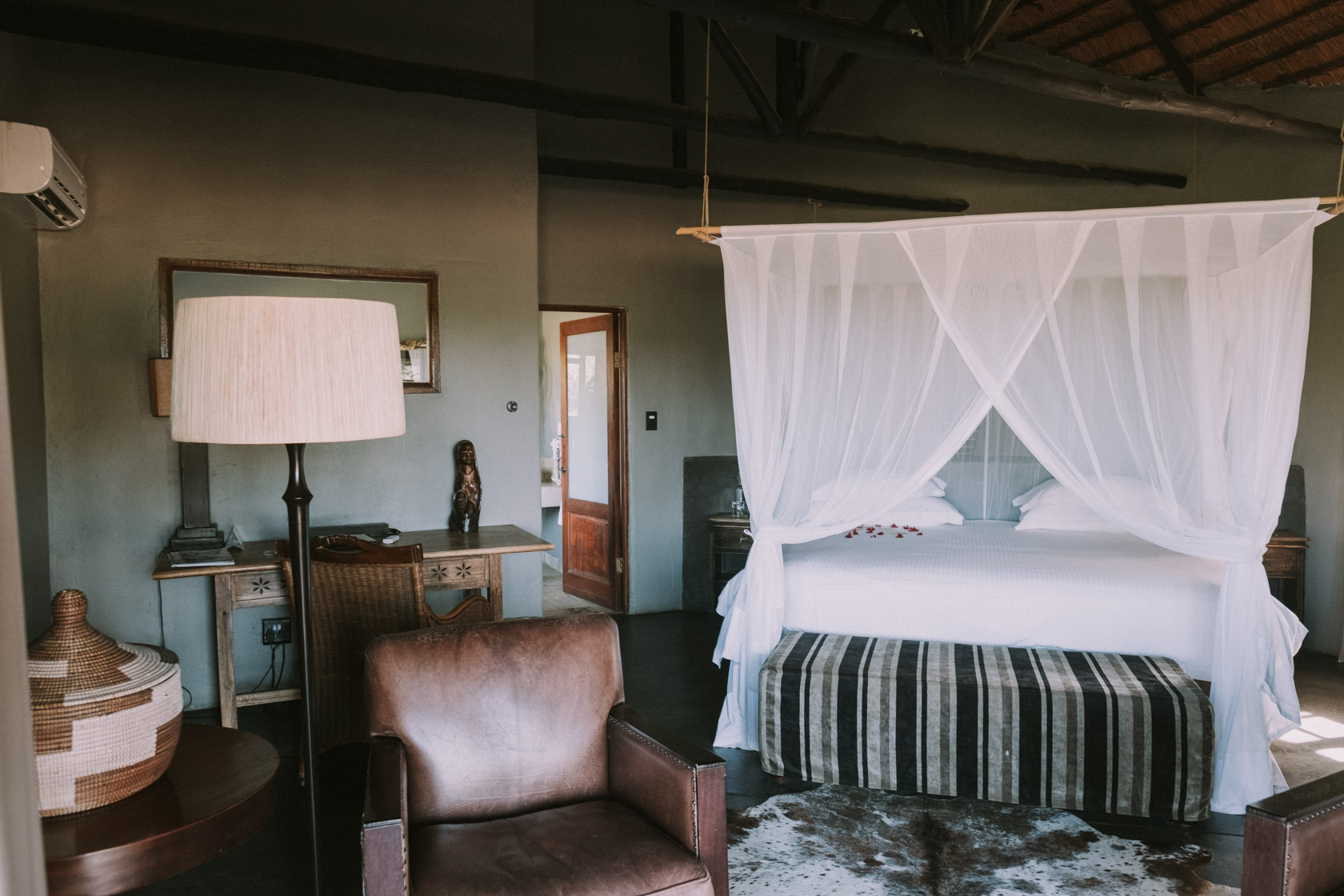 If you don't want to join a morning safari, you can just hang this "ZZZ" on your door knob (although I can't imagine why you would do that!). The lights in the room are all electric-powered but with these cute vintage lamps.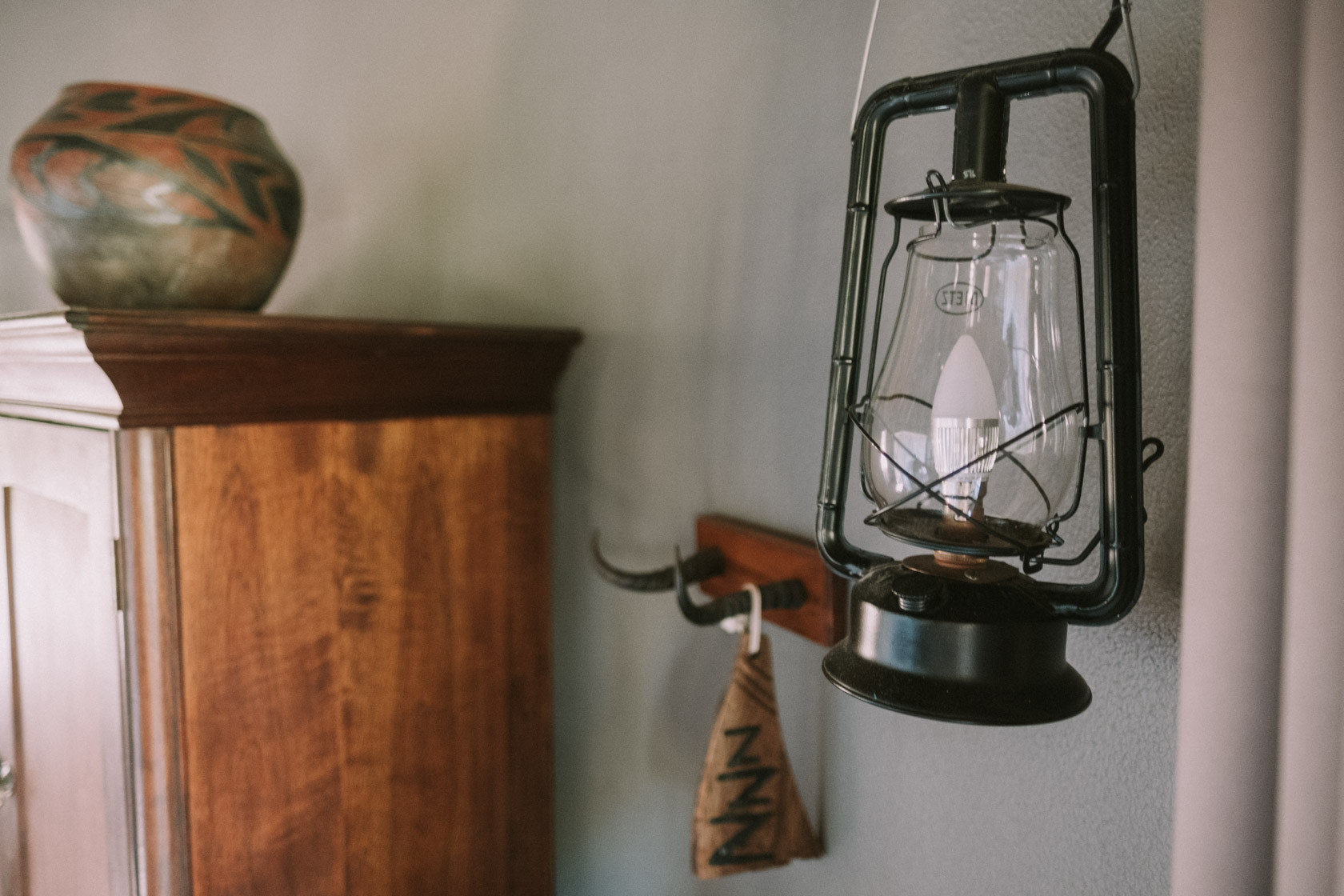 In the bathroom you have a shower, a separate bath tub, and everything made with natural, earthy materials. There's even a dispensor for insect repellent, though luckily we did not encounter a single mosquito (which presumably depends on the season).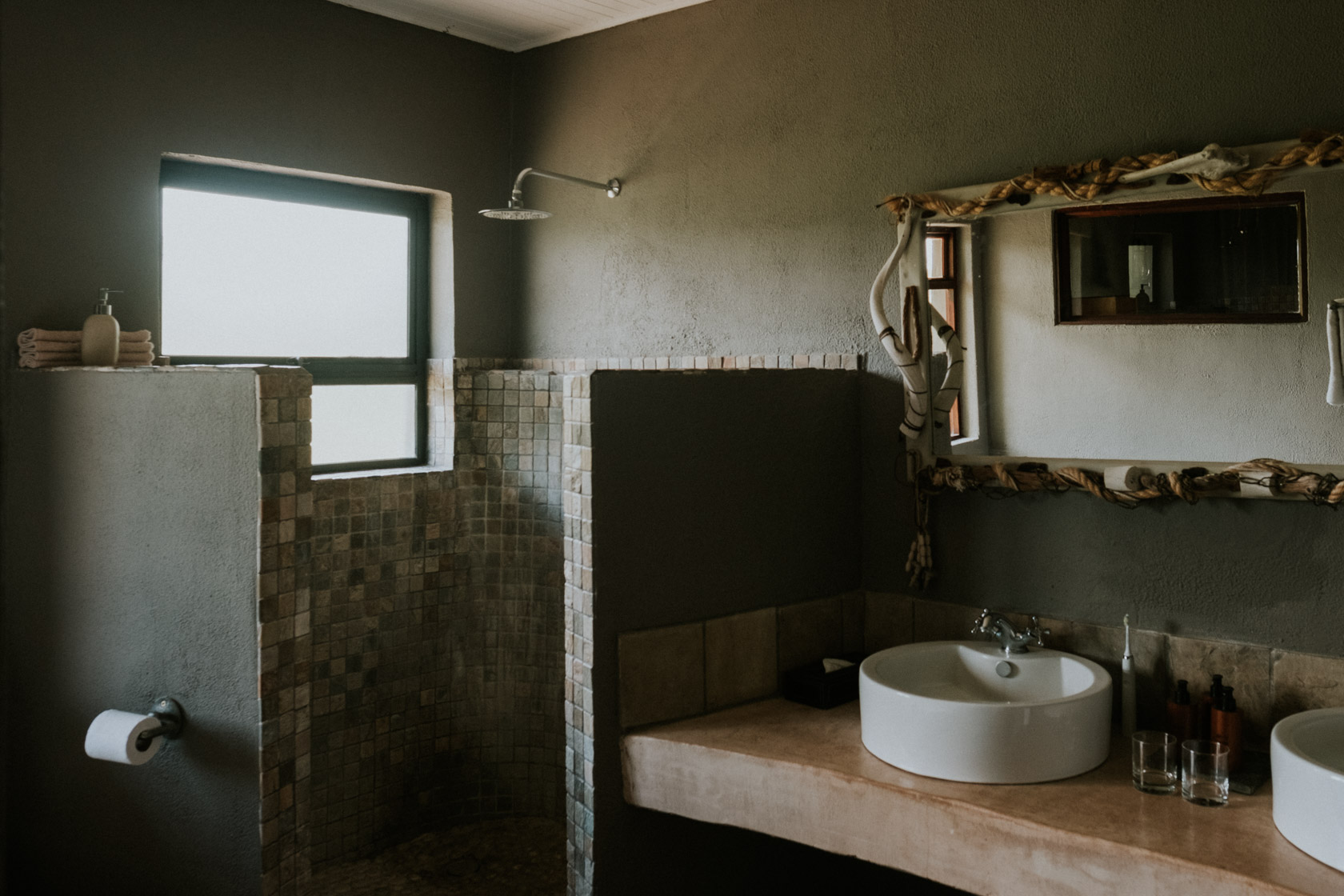 Common areas at the lodge
The rest of the lodge also has a cozy yet refined vintage safari feel. You can choose to spend your time off during the day looking at maps and books in the gallery (pictured below), swimming in the pool, or napping in the comfort of your air-conditioned room.
During our down time, we mostly spent time reading by the pool or catching up on sleep. Even though the common areas do have WiFi, I think I checked my phone once and instead spent the time to enjoy the sounds of nature.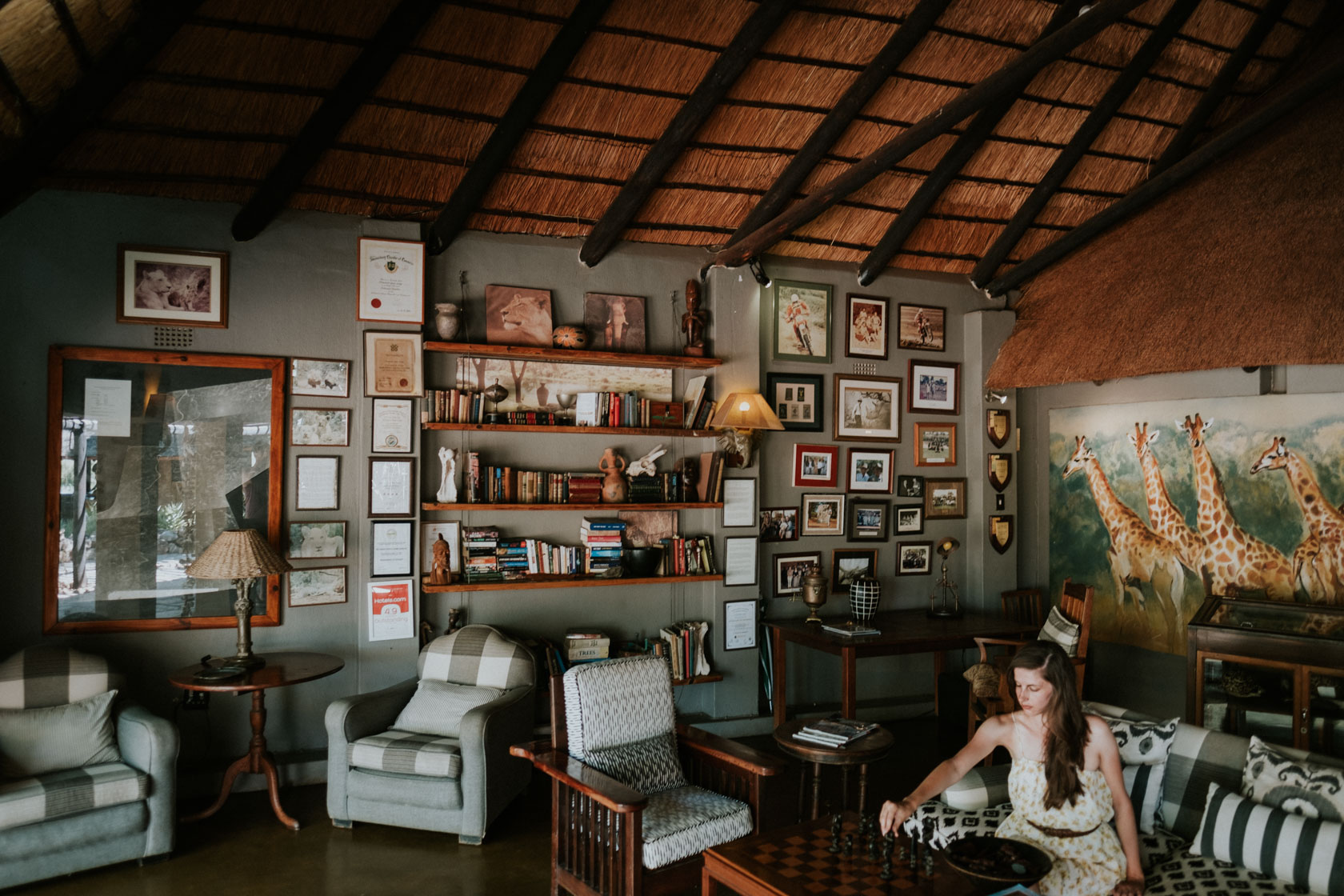 The gallery at Motswari, home to lots of interesting books and maps of the area.
Details about Motswari
Motswari Private Game Reserve
Location: Timbavati Game Reserve, Greater Kruger National Park
Accomodation: Luxury, Safari
Price Range: $$$

If you decide to go swimming, you might even be lucky enough to see elephants come up to the pool to take a sip on a hot day! There is no fence between Motswari and the bush. This means that animals can wander into the camp and get very close to you, whether it's a vervet monkey chilling in a tree or a bushbuck investigating our breakfast (true stories!).
For dinner, you might be lucky enough to join a dinner in the bush under a starry sky. The staff cooked us barbeque and we joined our newly made friends from the game drive at a table. Besides eating out in the wild, there is also a lovely bar and dining area in the lodge premises as well.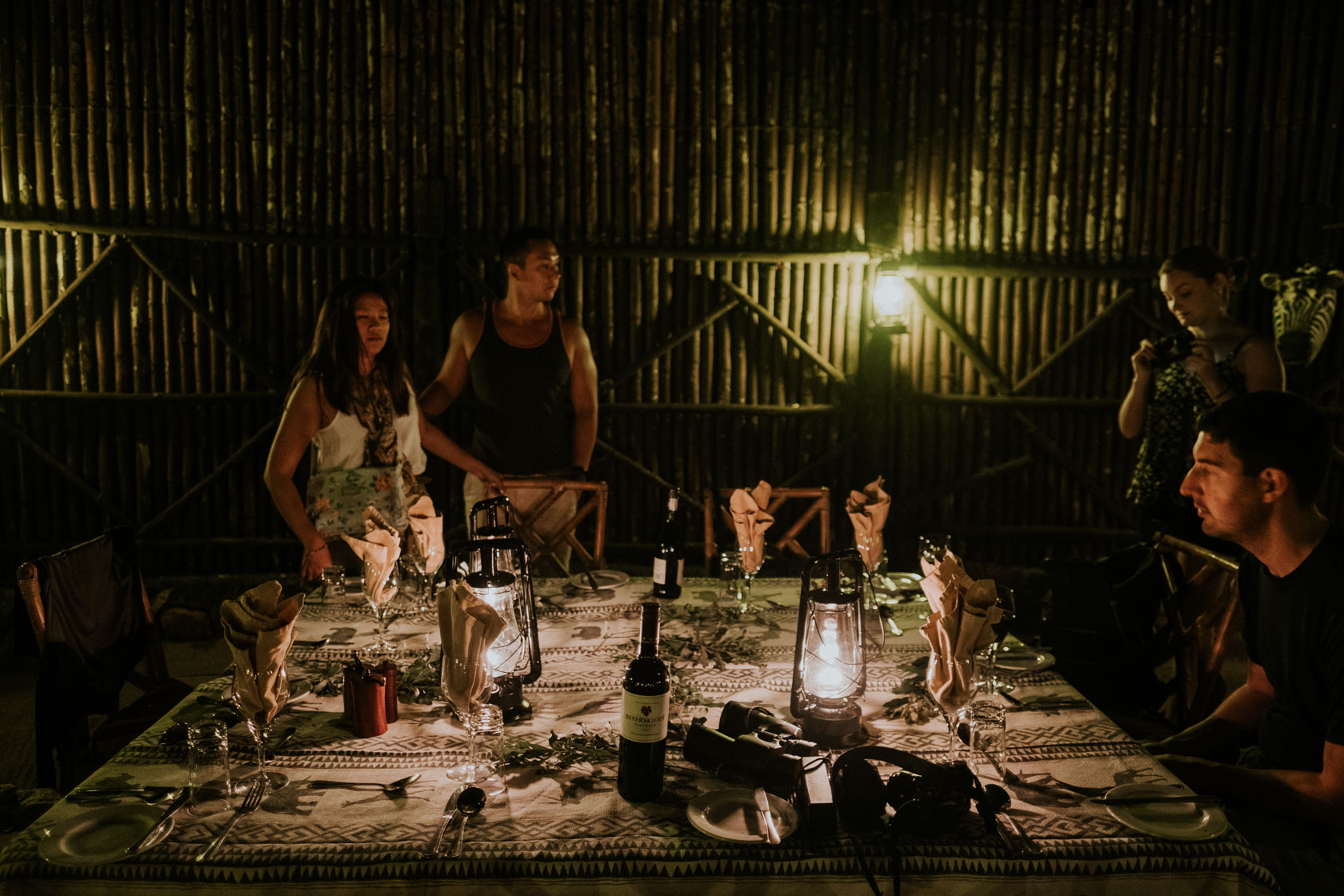 You can also request to be seated separately from your group for dinner, but we had so much fun with ours we were more than delighted to spend the evening together.
You'll definitely enjoy the four-course dinner, which also has plenty of options for vegetarians and meat-eaters alike. There's a good chance you'll get to try traditional South African food as well as foods you'll find nowhere else – like the kudu you saw on your morning drive 😋
Food at Motswari
Speaking of food, one of the things you might not think about when picking a safari lodge is the food – but given you'll have no other options while you're out in the bush, it's really important to look for good food when picking a lodge.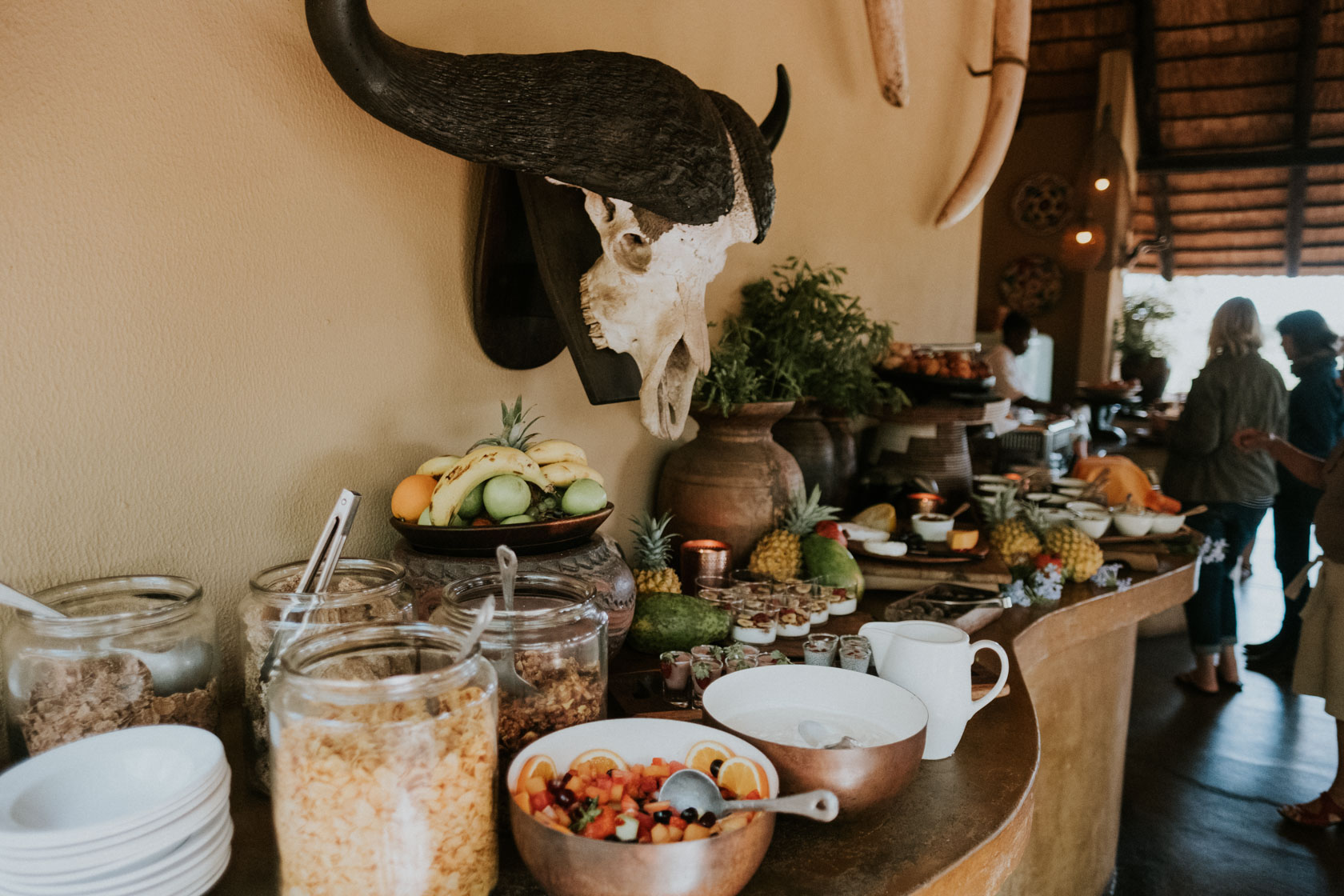 At Motswari you have three square meals per day, two of which are served buffet style, all of which are delicious. You can tell that they put a lot of effort into providing beautiful and nutritious food that fits all kinds of diets.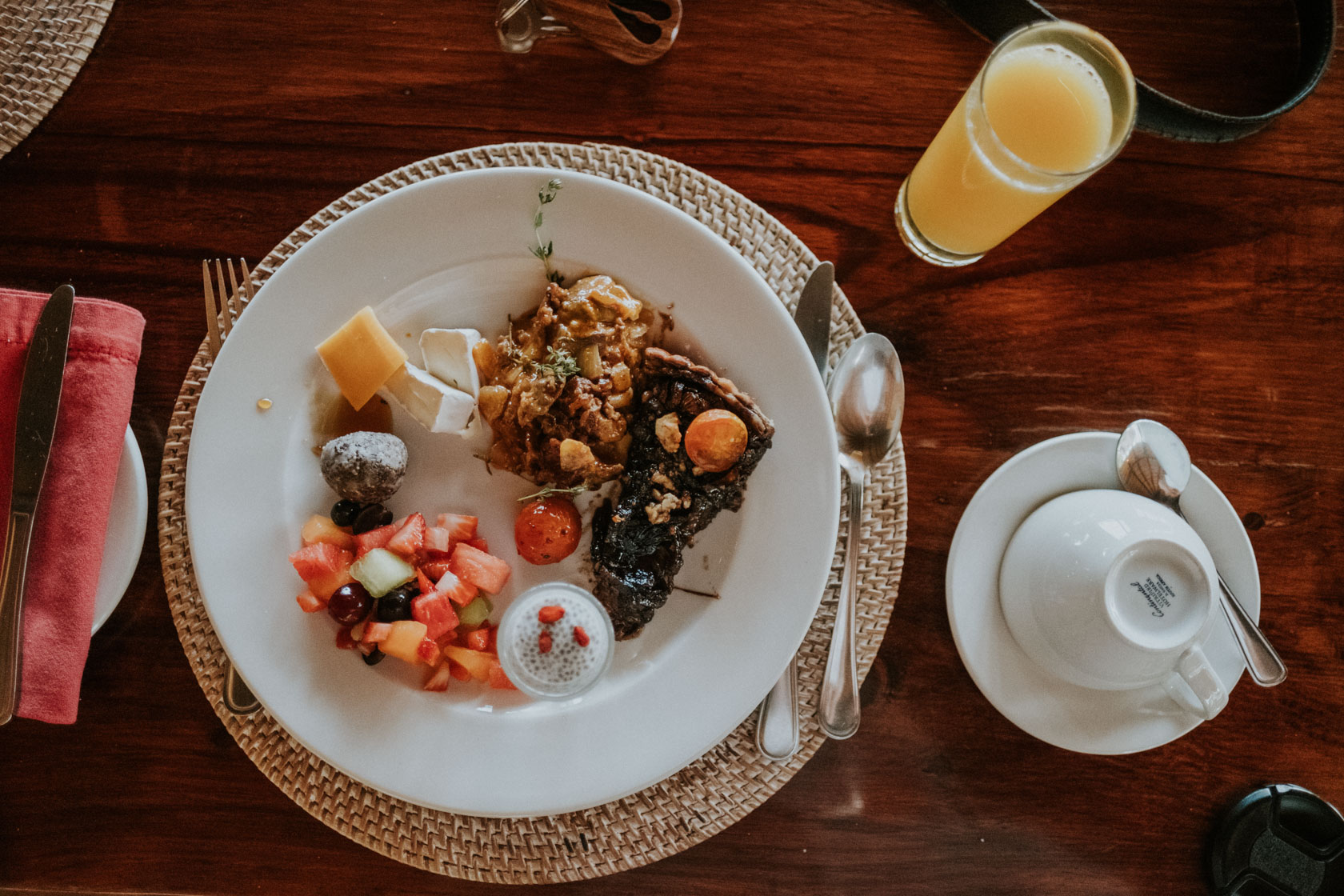 Game drives and bush walks
That's the reason you're here, right? The quality of the game drives is perhaps the most important things to get right when picking a lodge.
Join two game drives per day
When picking a safari lodge, one of the top considerations is the quality of the game drives you go on, how many and how long they are, and of course whether the area you're in has the animals you want to see! All of these things are worth thinking about when you decide which lodge you want to stay in and how much you're willing to pay.
One of the things that really sets Motswari apart from doing a DIY safari from your car is how much you'll learn from the knowledgable guides and trackers. We learned so much about not just the Big Five but also smaller or less famous animals that are equally interesting.
During our drives at Motswari the drives all lasted between 3 and 4 hours, though it can vary depending on how much activity there is and what kind of animals are spotted that day.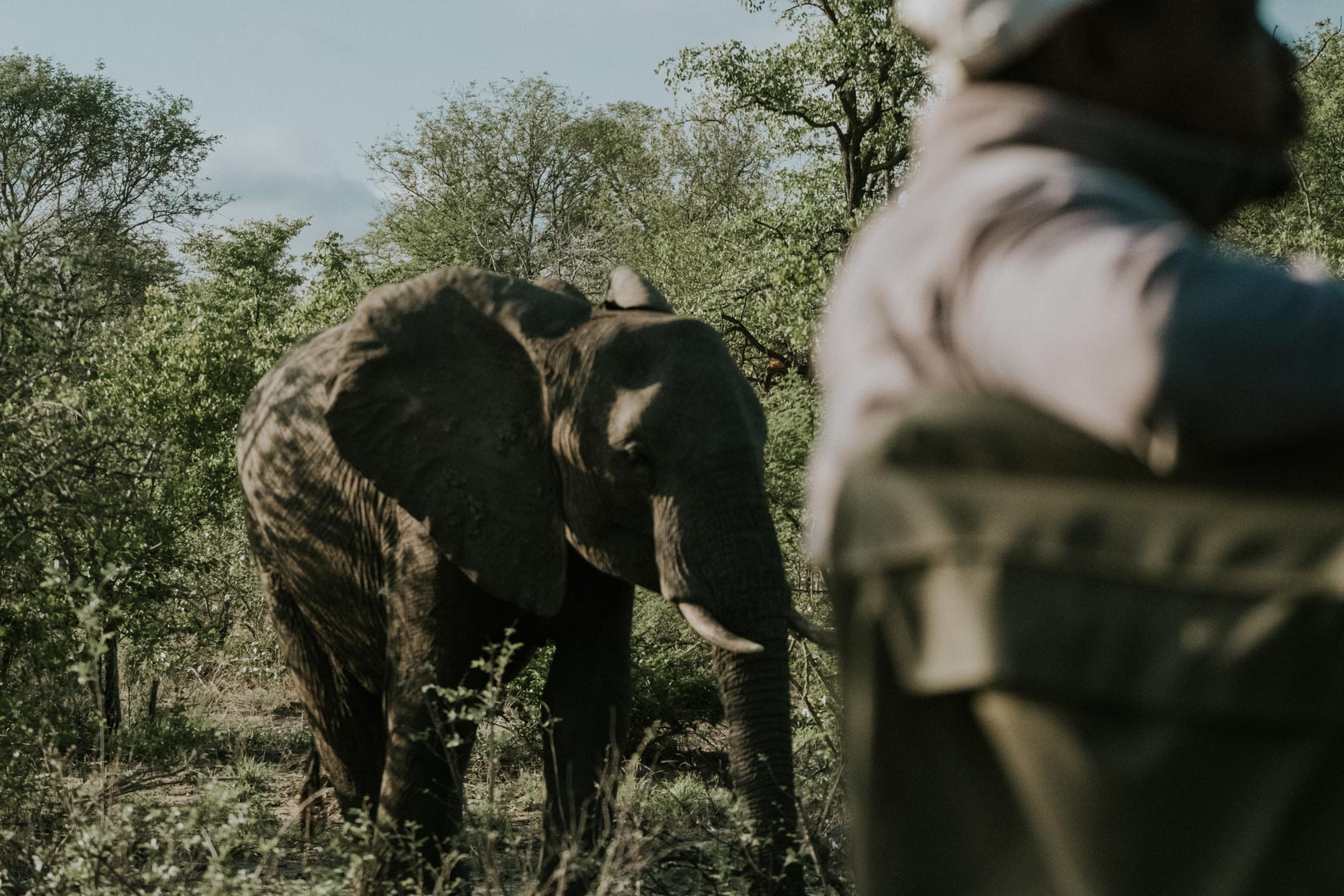 You can find yourself in the middle of a close encounter without expecting it!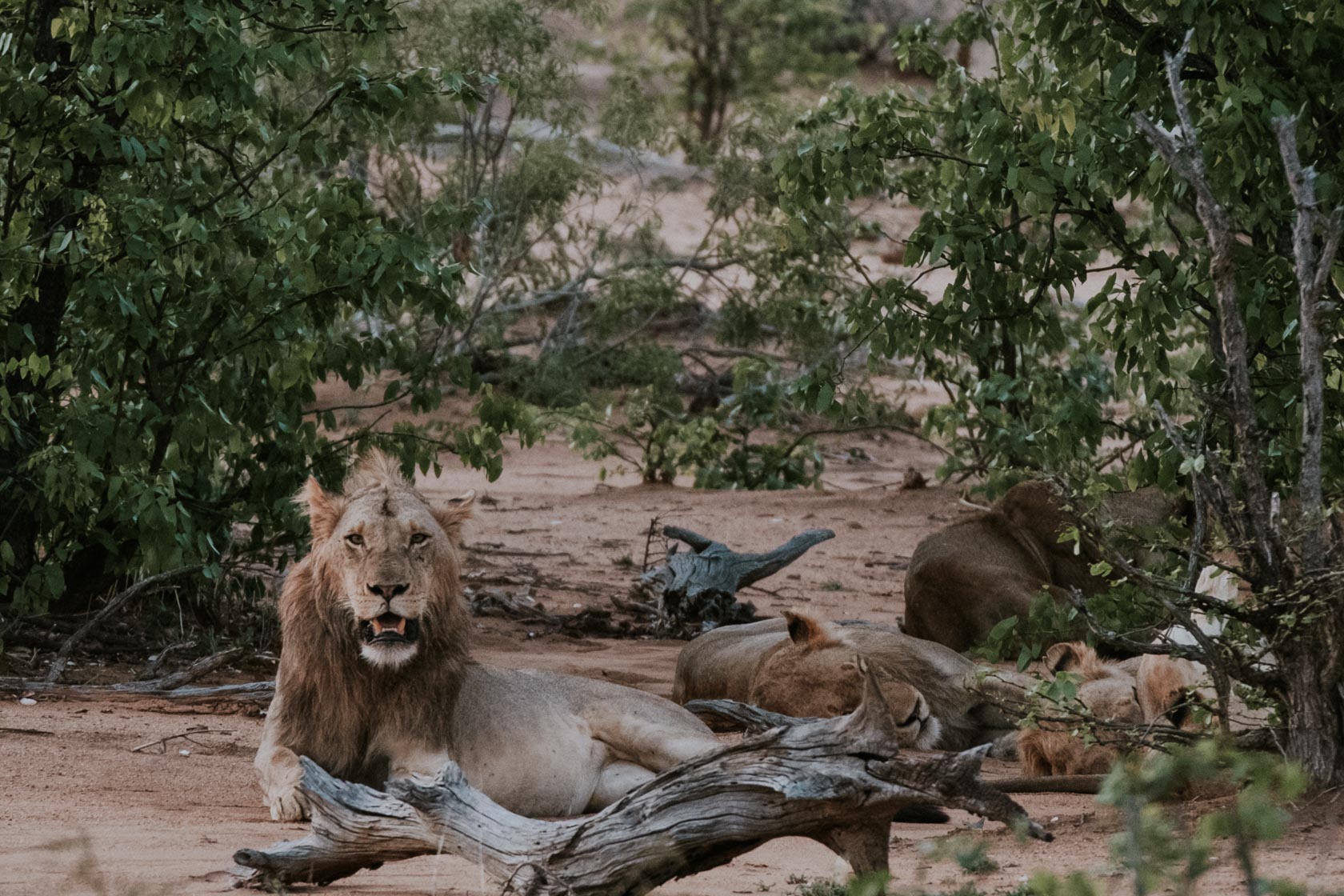 Few things in life are more exciting and terrifying than making eye contact with a wild lion. For real.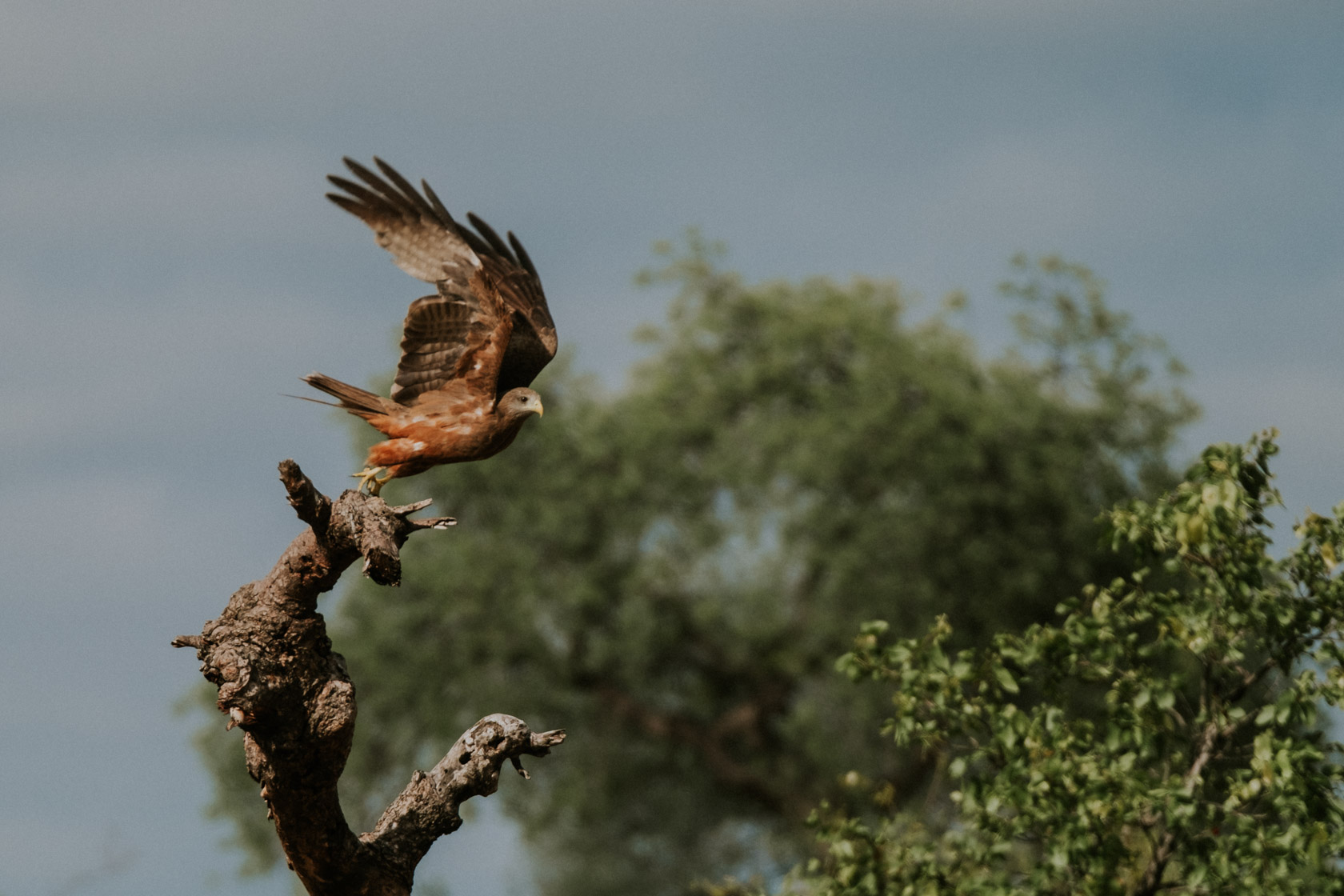 Once you go on safari you will understand how birds can be interesting, too. I promise.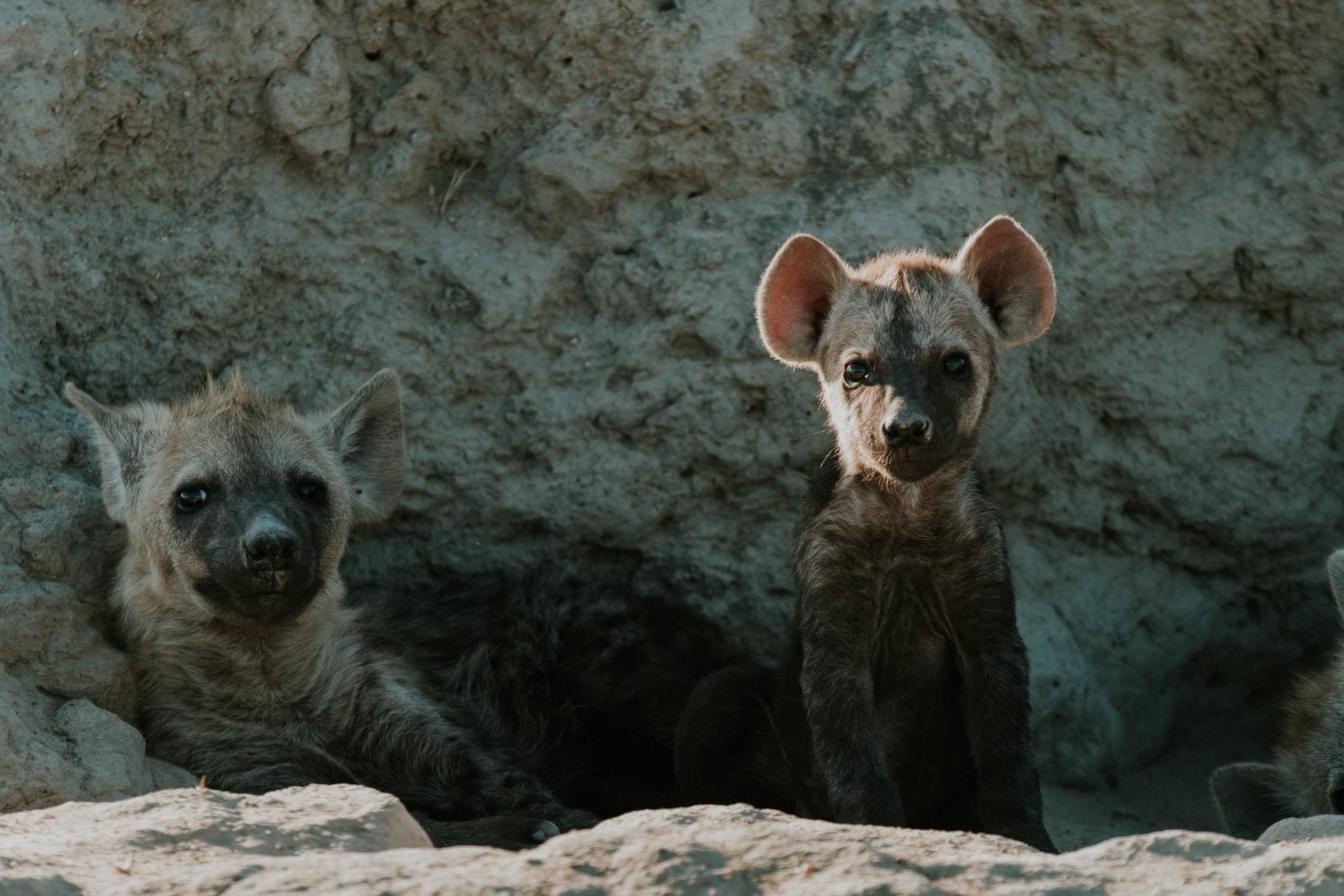 Besides just the Big Five animals, you also have the chance to see a number of other fascinating creatures that live in the African bush, like these hyena cubs. We saw them hanging out, and were eventually joined by their mother. Not sure if one of these was the hyena we found our dinner that same night 😂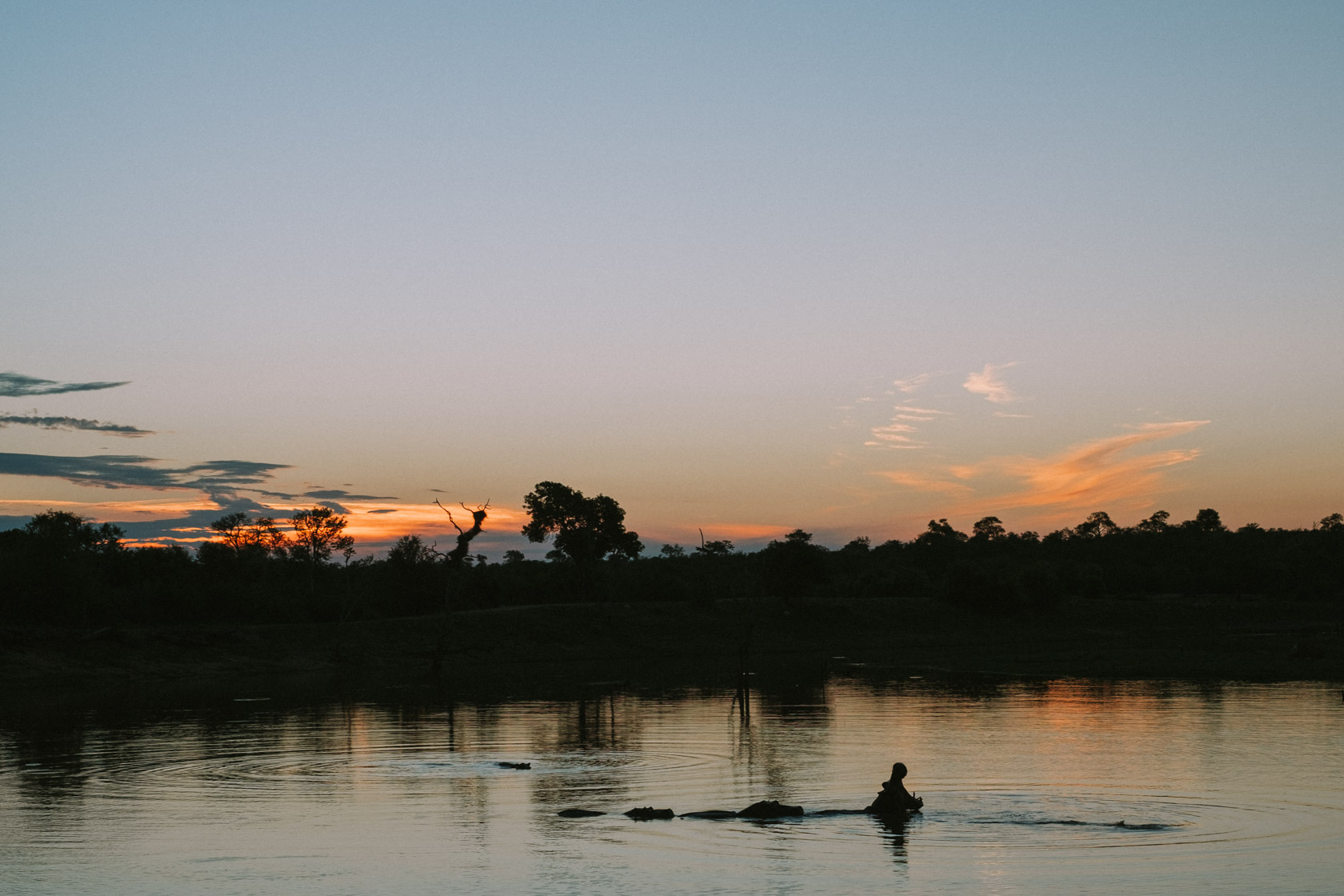 A hippo howling at sunset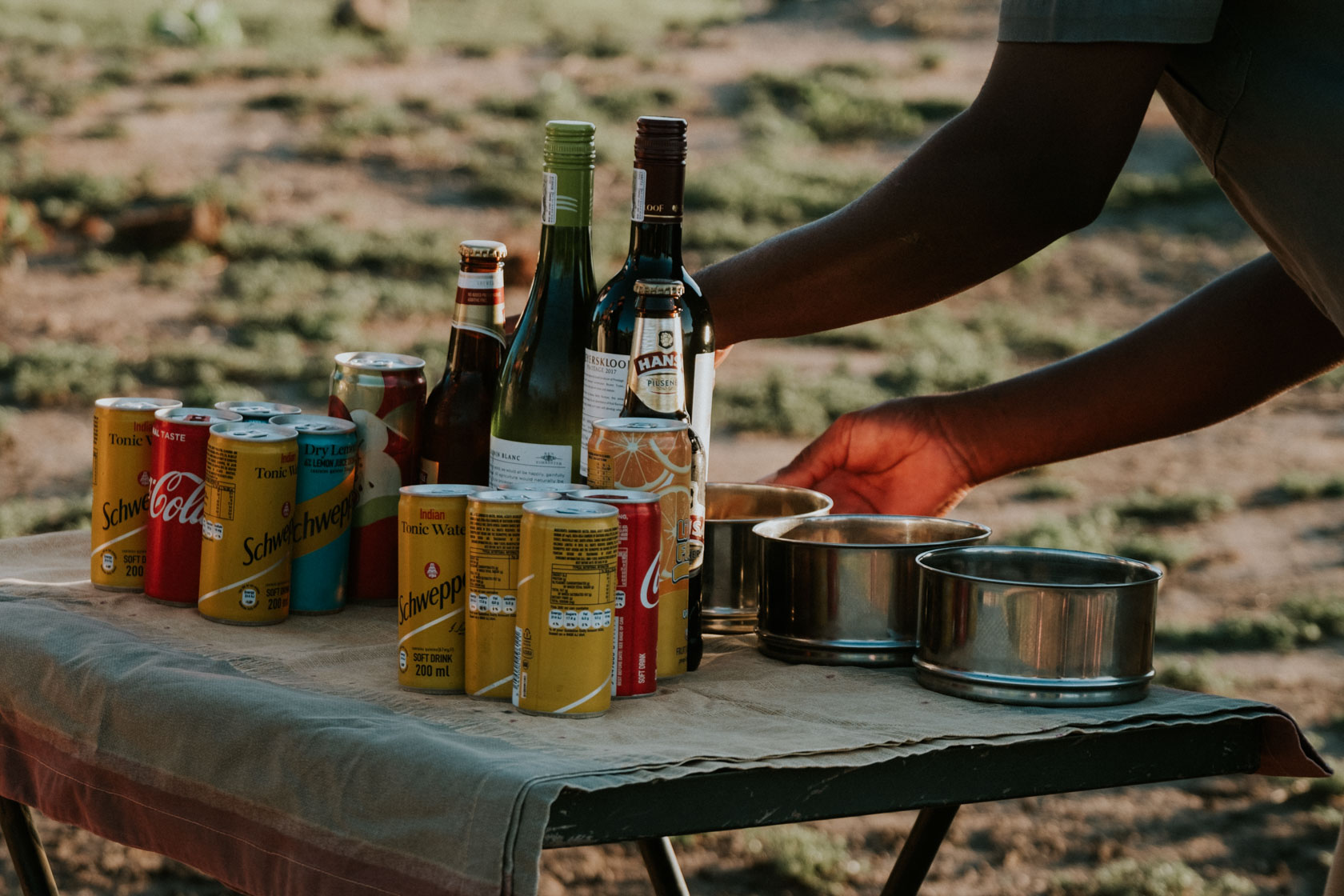 Part way through your afternoon game drive, the group stops for sundowners (AKA beverages you drink at sunset). You'll do the same thing in the morning but with the option of coffee, tea, or hot chocolate to help offset that 4:30 wake up call 😉
Add an optional bush walk to your morning routine
Not all lodges offer this, but at Motswari you can join a bush walk after breakfast. Here you can focus on the smaller things rather than just big game: plants, insects, smaller animals, and the land itself.
We loved these for a few reasons: one, you feel a bit less like an observer and more like part of the environment. two, you can combat those tshirt tans you got earlier in your South Africa trip 😂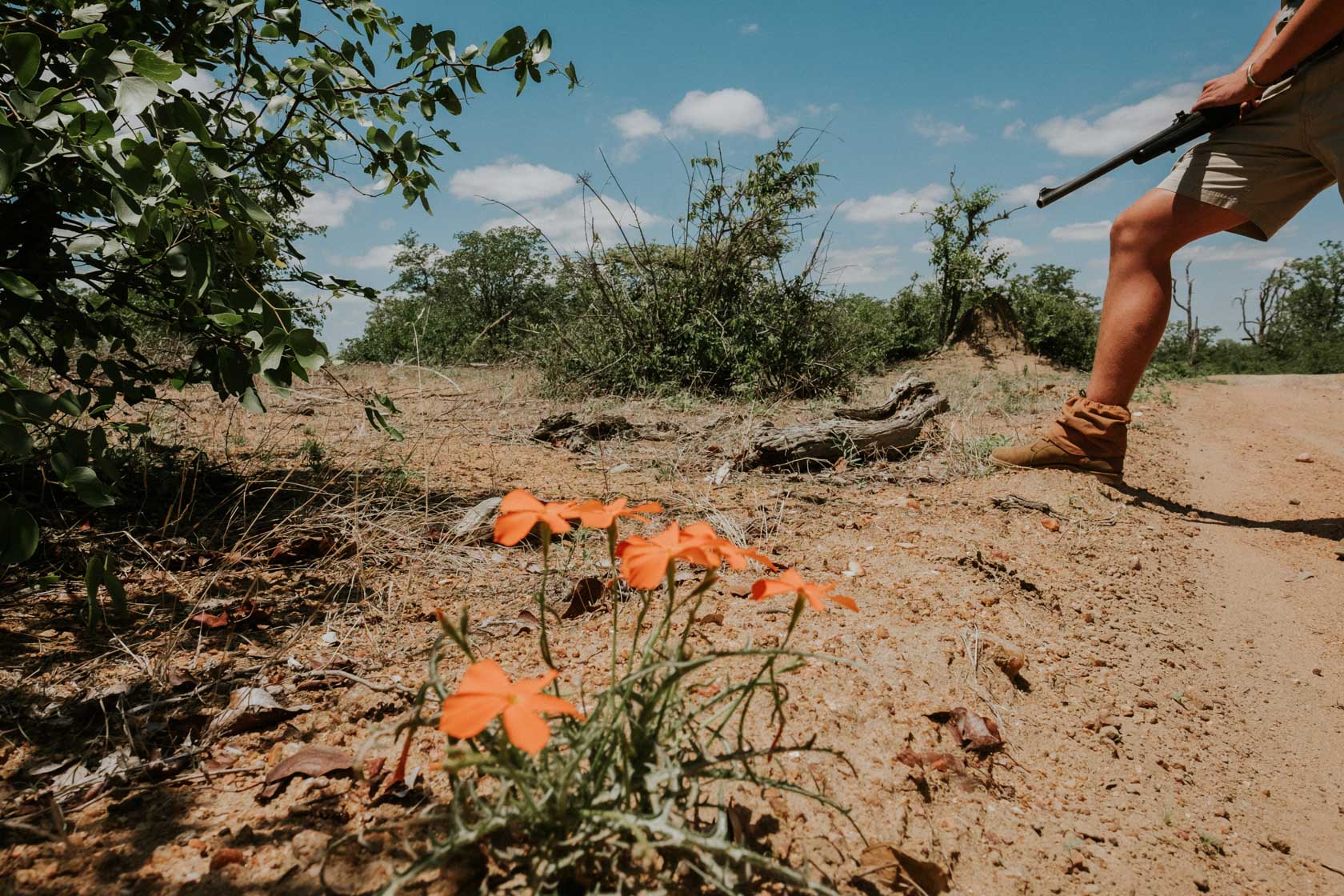 The guide brings along a rifle in case you do get into a situation where you encounter large animals. Luckily our walks went by without any incidents 😉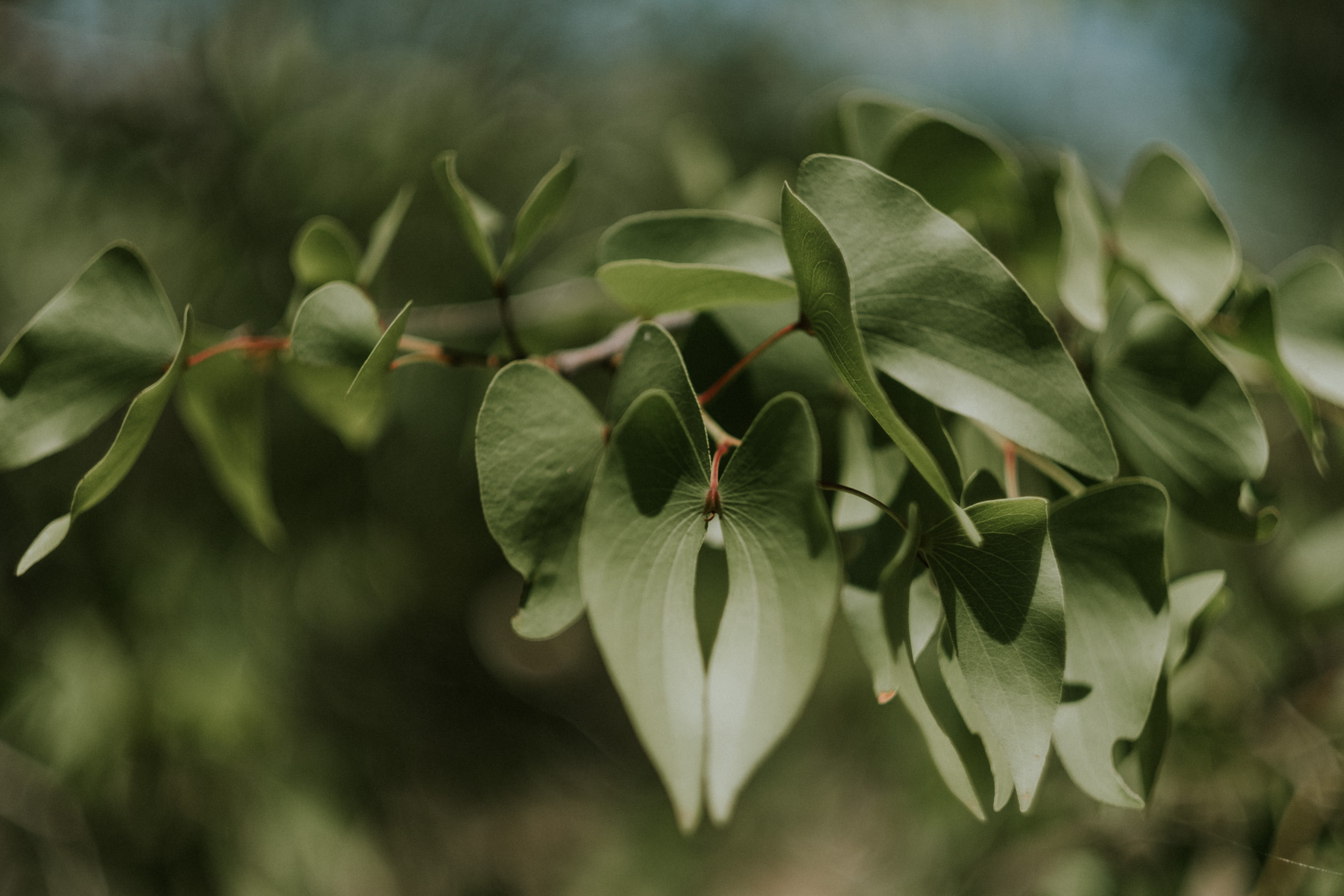 The Mopane tree, a common food for elephants found throughout the Timbavati.
Why you should go on safari at Motswari
What I loved about being at Motswari is that it really feels like time has stopped. You're out in nature, totally disconnected from what's happening outside the reserve: no world news, no work emails, no instagram notifications. It's really refreshing to go somewhere that keeps your attention so much that you completely forget about your cell phone!
If you're looking for a chance for a completely immersive safari experience, Motswari could be that for you 😄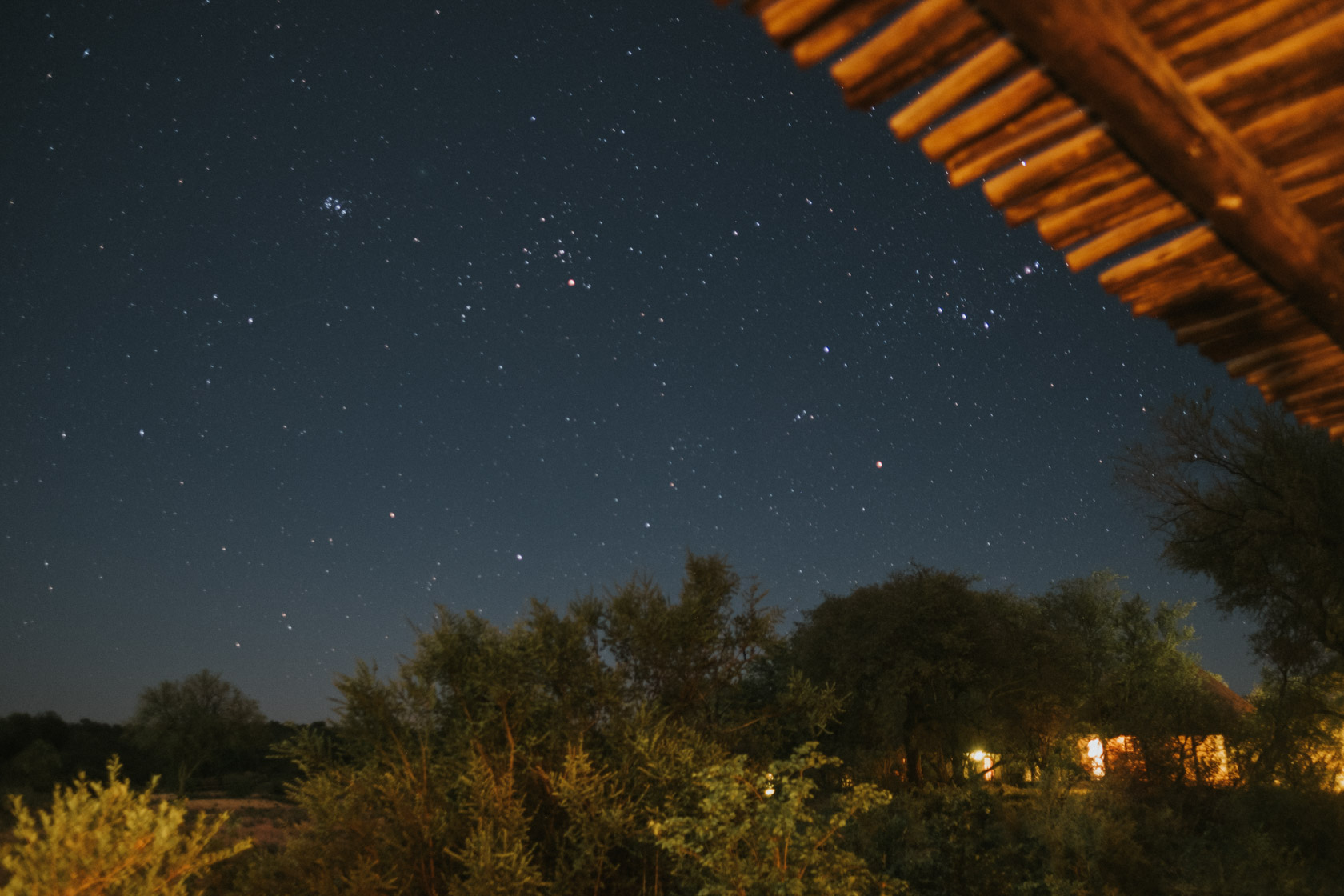 How to get to Motswari Private Game Reserve
Getting to Motswari is surprisingly easy. From the airport in Hoedspruit, you drive East in a straight line until reaching the gate to the Timbavati Nature Reserve. There, you'll let them know which lodge you're staying at and for how many nights, and they'll give you some paperwork that Motswari will fill out for you on your return. Keep driving straight for about 45 minutes until you see the Motswari sign.
On our way to the lodge we already saw buffalo, and on our way out we saw zebra, so it was an auspicious time for spotting animals even en route!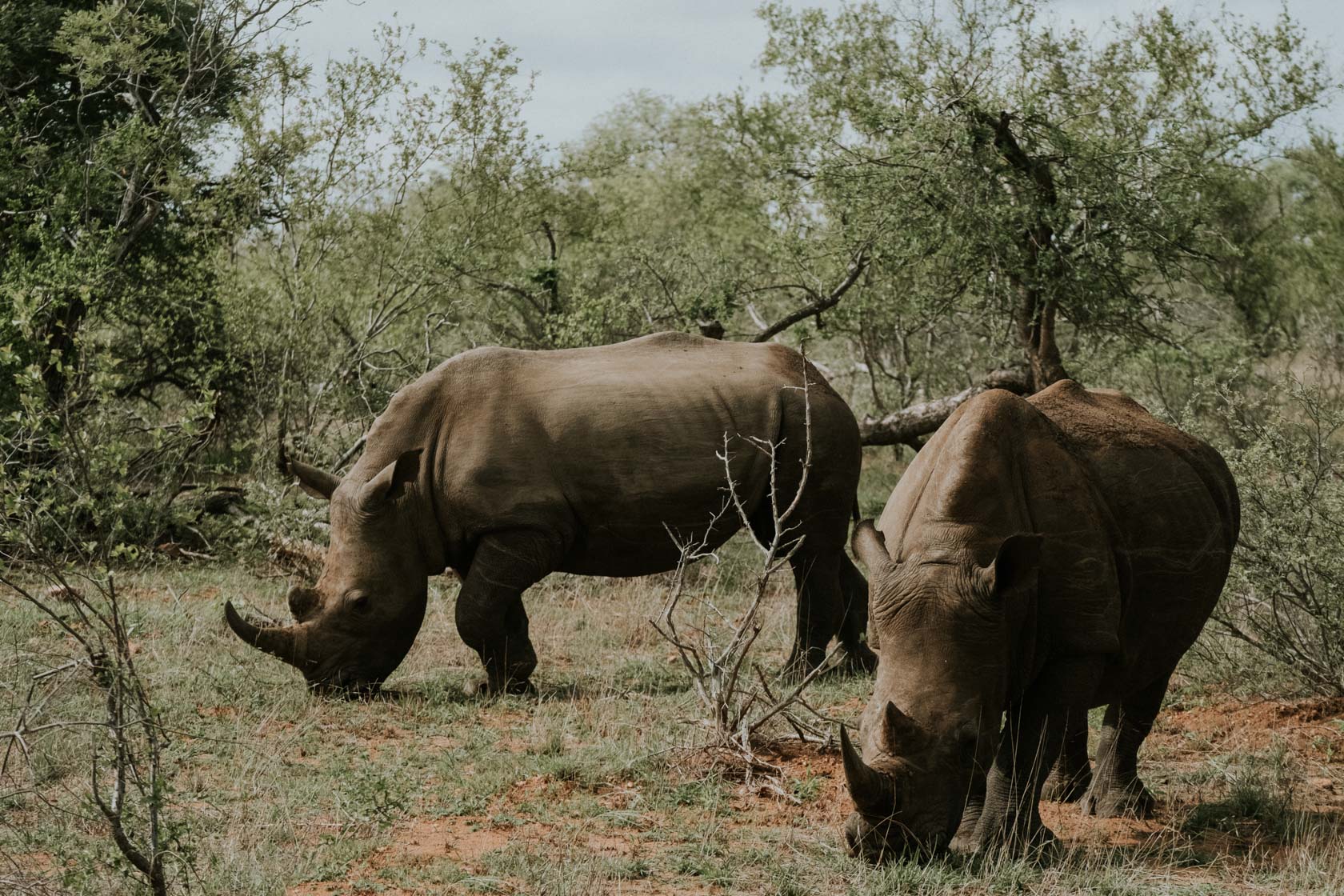 When is the best season to go on safari
I was at Motswari in mid-December (which is their Summer season, being in the Southern Hemisphere), and the staff said it was during a slightly less busy season than the rest of the Summer. During our first two game drives, we only shared the car with one other couple which was really nice.
Winter is also a great time to go on Safari because the bush is not as dense, so it's easier to see animals. In most of South Africa, the Winter is the rainy season and the Summer is dry – but in Kruger, it's exactly the opposite. So you can expect good conditions in the winter, and lower costs!
Be sure to book well in advance, space is scarce as Motswari hosts a maximum of thirty guests at a time (which is a positive thing).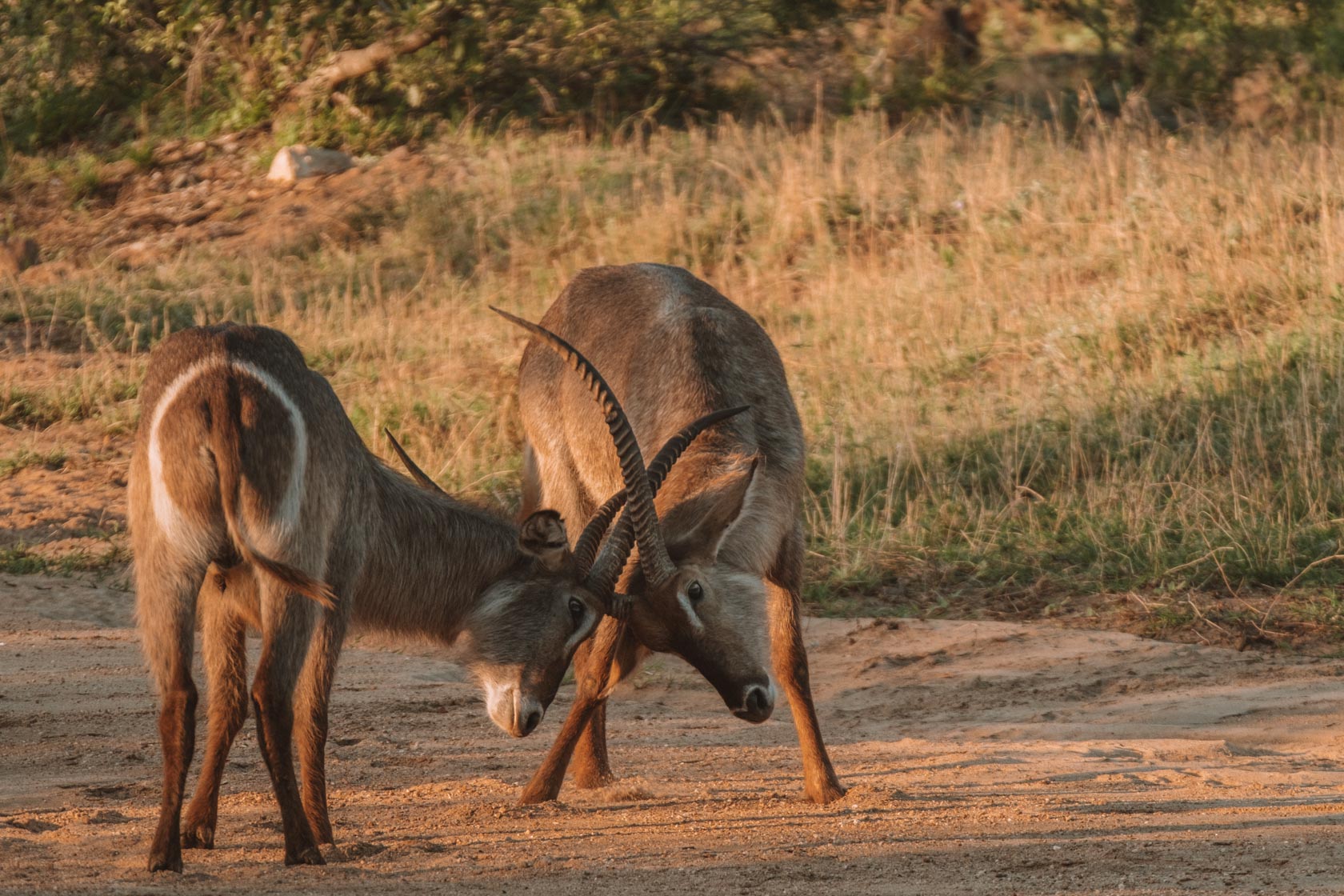 How long should you stay at a safari lodge
We stayed three nights, which was just enough although I could have definitely stayed for a fourth night as well. If you stay for fewer nights, there is a good chance you won't get to see all the animals you're interested in. It's not cheap at all, but at the end of the day, we were really glad we stayed longer than just a night or two.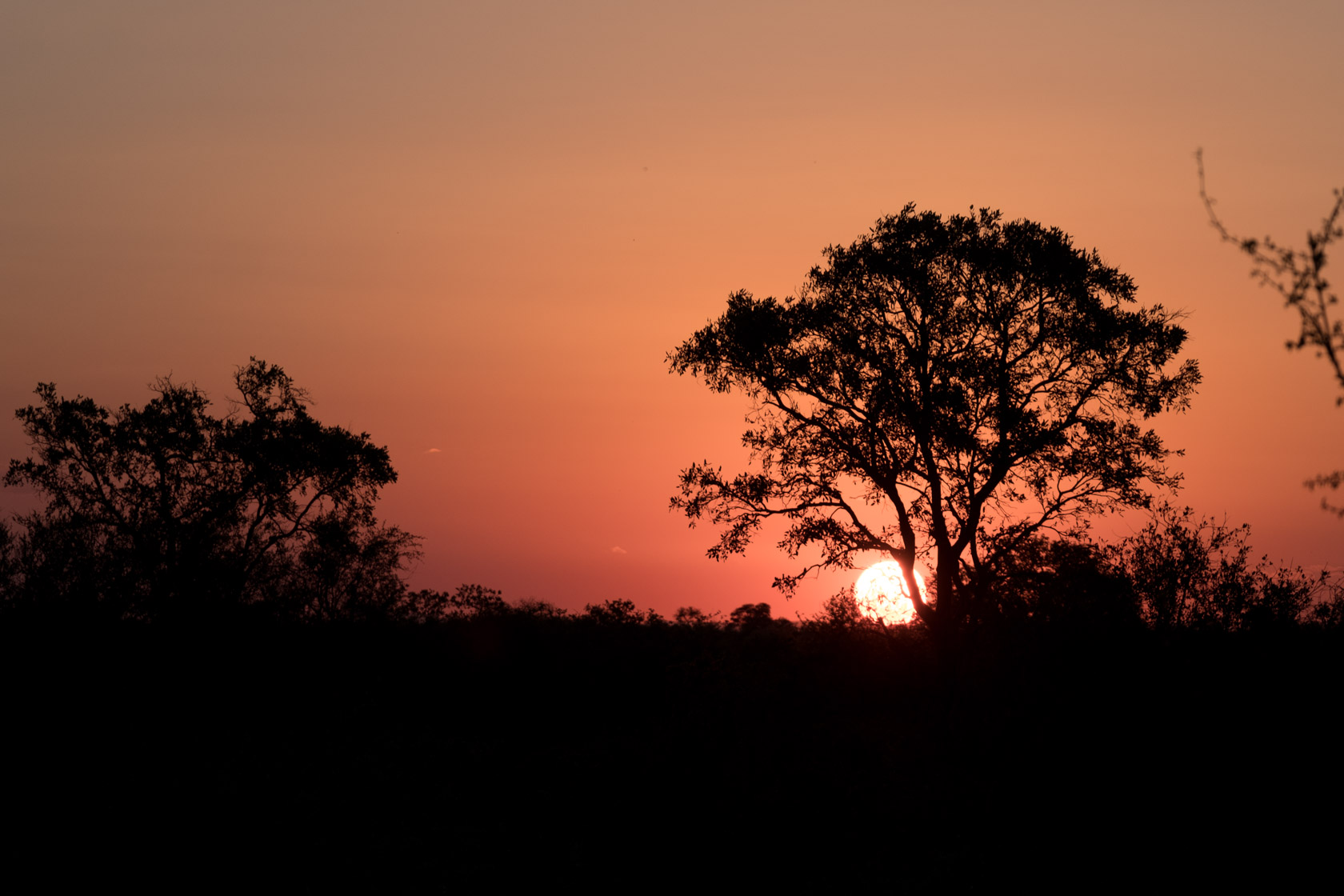 Details about Motswari
Motswari Private Game Reserve
Location: Timbavati Game Reserve, Greater Kruger National Park
Accomodation: Luxury, Safari
Price Range: $$$

Have you ever been on safari before?
What was your favorite part? Share your experiences in the comments and let me know your favorite place to go on safari!
Pin this post for later!