All about Saxon Switzerland
Saxon Switzerland (or, Sächsische Schweiz in German) is a hilly region only 30 kilometers from Dresden, Germany. Here you can hike, camp, rock climb, all while looking over a sweeping view of the Elbe river. If you've come to Berlin or Dresden on a city trip, you might enjoy stopping by this beautiful natural park.
This blog post is part of a series called Berlin Tips, where I share quick tips about my favorite things to do in the city I live in. Stay tuned for weekly additions to this series alongside my other posts!
We built this trip in to a roadtrip to Prague , which you can reach in about two and a half hours from Berlin. On the way back, we stopped by the Saxon Switzerland, Bad Muskau (a UNESCO protected area near Poland), and our favorite spot in Germany, Kromlau Park.
What that means is that we didn't have a lot of time to spend here, but we do try to spend our city trips with a stint in nature so it still did the job.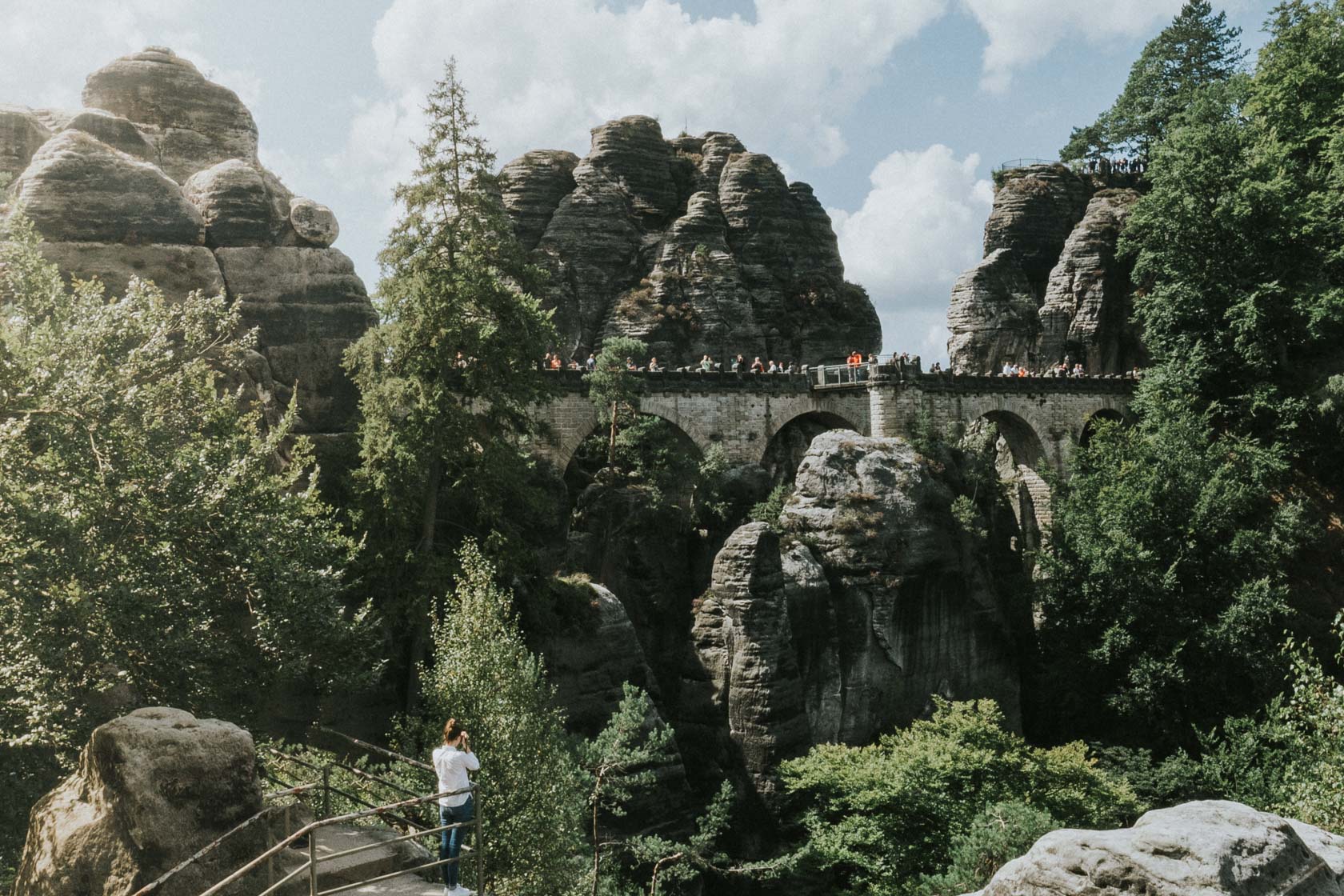 Felsenburg Neurathen, a small area within Saxon Switzerland which you can acces for a small fee.
The best known landmark in the Saxon Switzerland National Park is Bastei Brücke.You can cross this bridge yourself and see it from many different angles from the different trails within the park.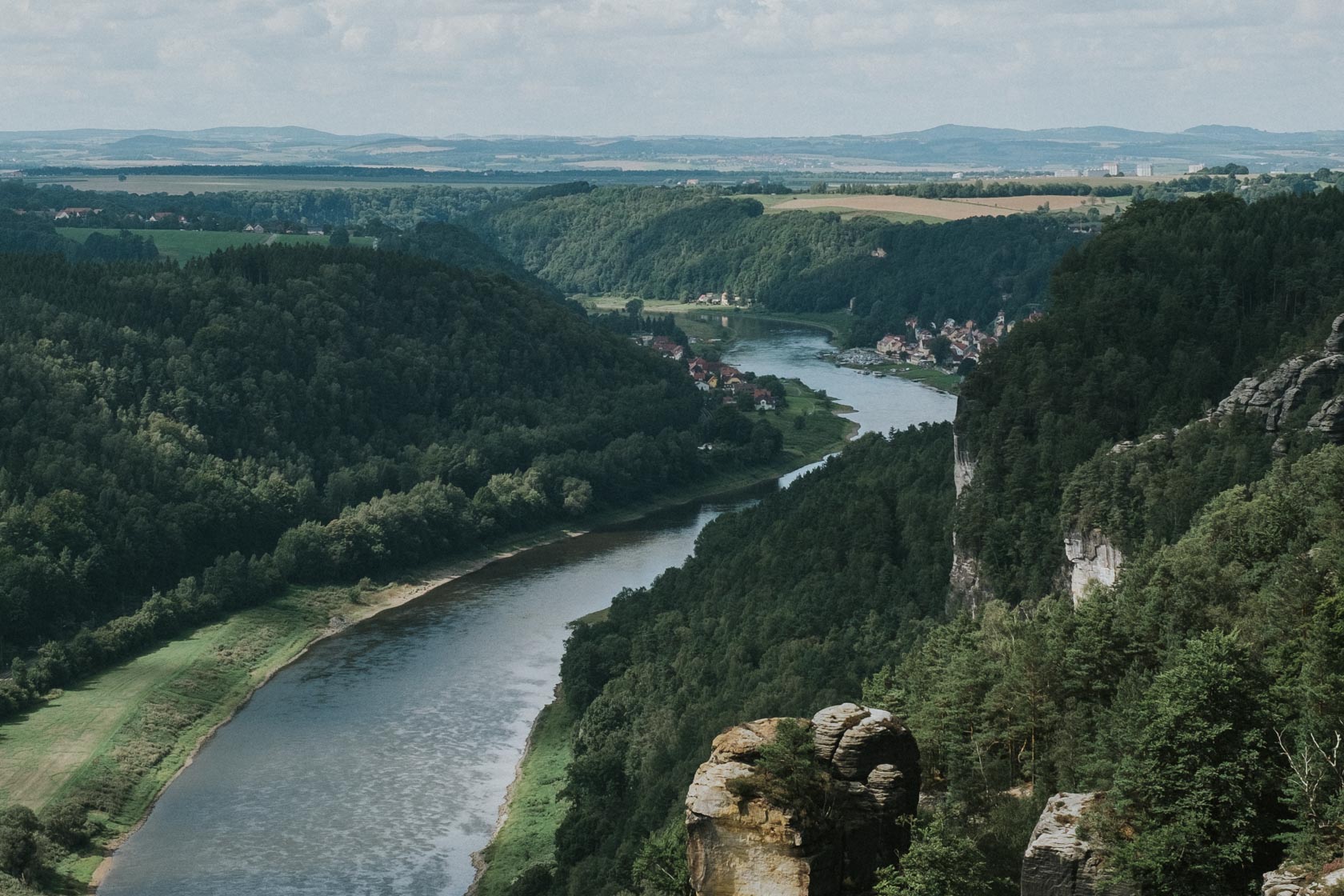 Even if you're not prepared for a hike, you can still grab a snack and look over the plunging cliffs of sandstone rocks on the River Elbe.
Alternatively, step onto the viewing platform that gives you a broad view of the Elbe River. It begins in the northern mountains of the Czech Republic, and flows through Germany towards the North Sea.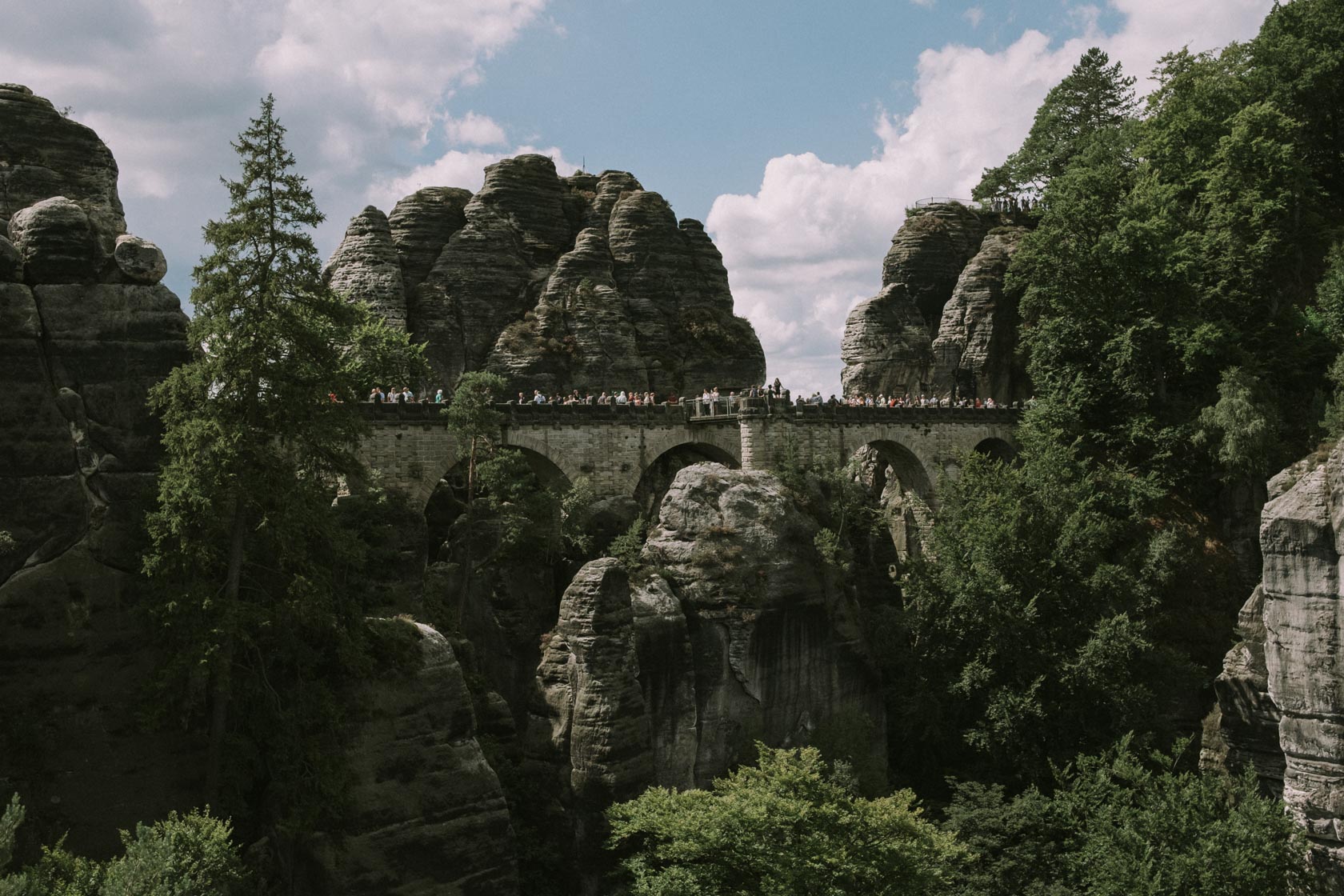 This bridge is called Bastei Brücke, and is the park's best known landmark.
Tips for visiting Saxon Switzerland
Avoid German holidays, if you can - it's a lot busier on weekends and during holidays, so coming just a few days before or after will give you a little more space.
Stay overnight - coming first thing in the morning will guarantee you have the place all to yourself. There are several nearby towns, as well as a hotel right near the Bastei Brücke.
Visit during Autumn - the Autumn foliage in this region is really beautiful and photogenic! Summer is lovely, but the Autumn colors in Saxony are really something magical.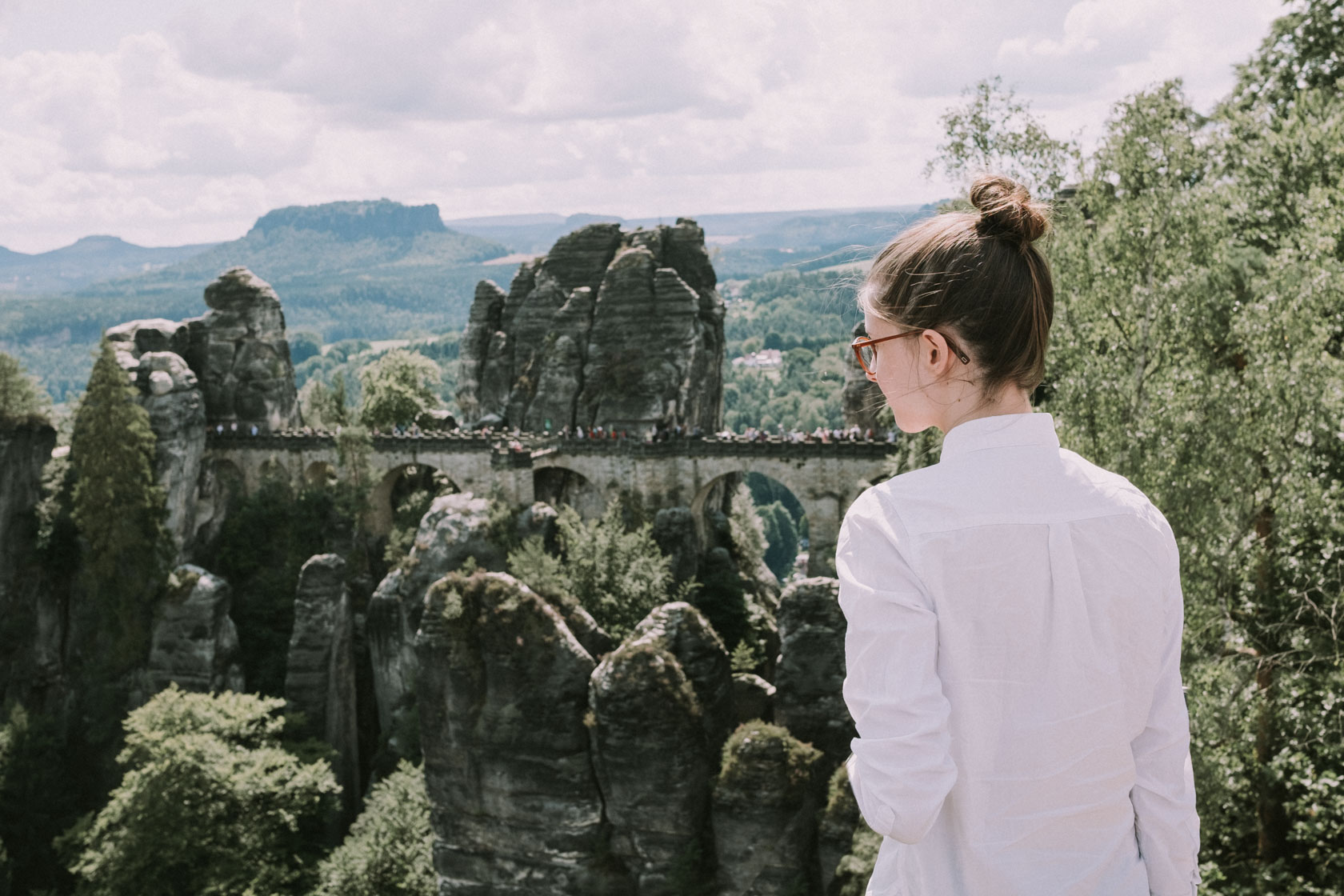 Getting to Saxon Switzerland
Saxon Switzerland is free to enter and has no opening or closing times. The only thing you should be aware of is that the bus that runs between the parking lot and the main rock formations, but you can also walk or bike this distance (3.5 kilometers).
Fees
Parking: Up to 3 hours (3 €), more than 3 hours (5,50 €)
Entrance: Free
Entrance to Felsenburg Neurathen: 2-3 € per person.
Where's your favorite place to escape the city?
Let me know in the comments, I'm always looking for nature getaways to bundle together with a city break!