It's that time of year! If you haven't booked your accommodation for Iceland in the next few months, it's time to get on it because the options are limited and often book up months in advance. Not only that, but there are a number of considerations you'll want to keep in mind when booking a hotel in Iceland, which are different from your typical vacation. It can be really hard to decide where to stay in Iceland when there are so many variables like weather, accessibility, food, parking, and much more.
Read on for information on the best hotels and accommodation in Iceland near the Ring Road, plus tips for picking your hotel, my personal favorites, and what to look out for, especially if traveling in the winter.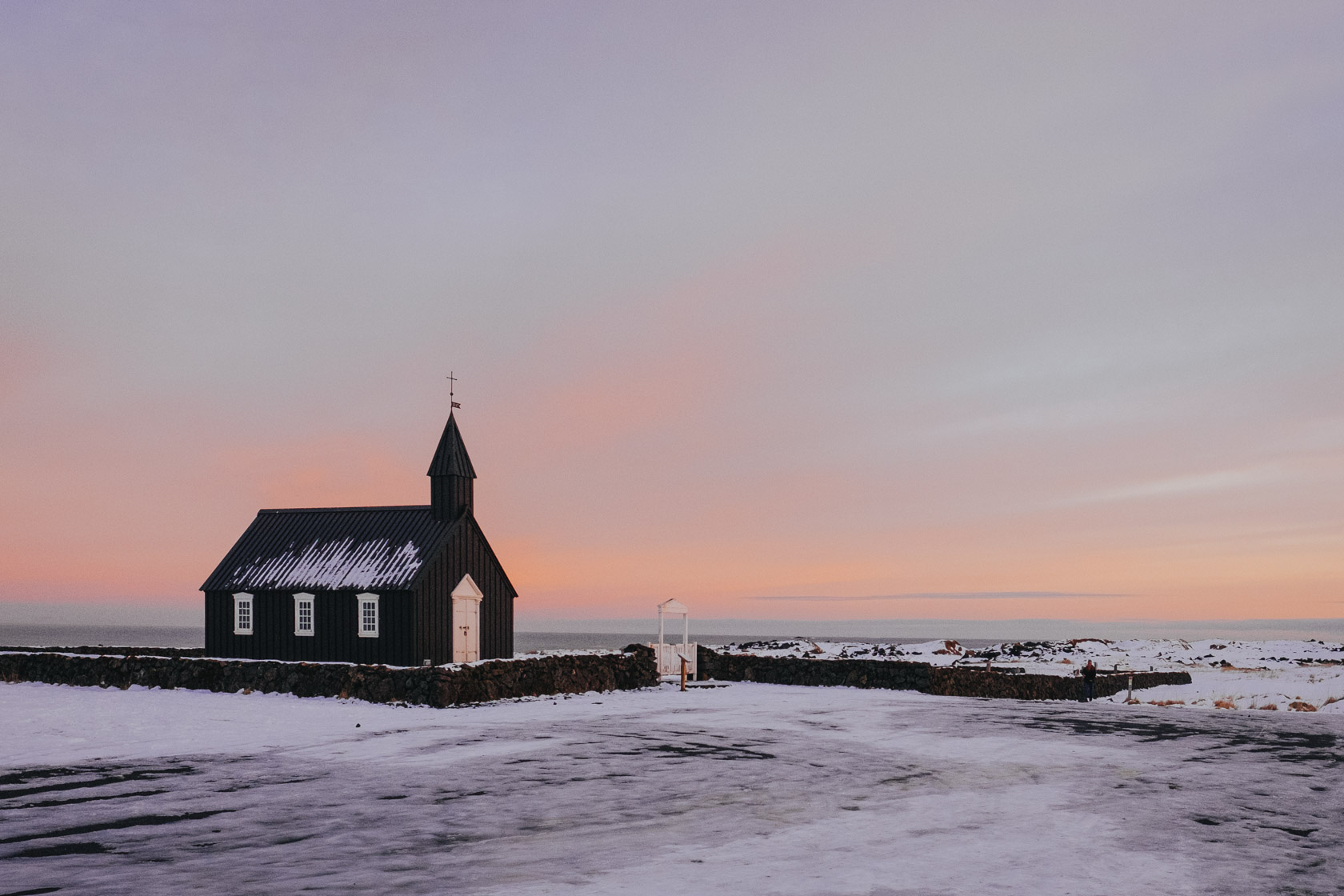 Some links in this post are to affiliate sites. If you purchase something through them, I may earn a small comission — which costs you nothing! I am very grateful when you use my links to make a purchase.
Can you visit Iceland now? (Summer 2023)
As of February 25, 2022, all measures due to COVID-19 at the Icelandic border have been lifted.
What to look for in a hotel in Iceland
Even though the entire point of visiting Iceland is to spend time outdoors and enjoy the beautiful scenery, the fact is you've got to sleep somewhere. It's pretty popular to book a camper van, but depending on the season and the wind, you're in for a rough ride.
So assuming you're staying in a hotel, how should you make your decision? Here are a couple of pieces of criteria that quickly became critical during my last trip.
✔ Well-paved road
Even though you definitely got gravel protection when you booked your car (right, right?), nothing's a bummer like needing to rough it to your hotel. Especially in winter when the roads can get covered in snow or ice over. Check the accessibility of the hotel from the road and determine whether the car you're planning to rent is up for the challenge.
✔ Good on-site restaurant
Oftentimes, when you end up at a hotel for the night in Iceland – that's it. Your hotel could very well be in the middle of nowhere, with no restaurants or supermarkets in the vicinity. Unless you came prepared, the hotel restaurant is your only option. So make sure that you not only read reviews for hotels, but also for their food. There's nothing worse than crappy food at Iceland prices!
✔ Hot tub is a plus
A surprising number of hotels offer a hot tub for warming up after those long hikes in the cold. It doesn't even need to be excessively fancy to offer a hot tub. For example, when we stayed at River Hotel we had no idea there would be a hot tub waiting for us, and it was amazing!
✔ Breakfast included
Similar story to dinner, you want to get breakfast included but for another reason: food in Iceland is ungodly expensive. If you can get a hotel that has breakfast included, you can easily knock a huge chunk of daily expenses off your budget. Typically we ate breakfast at our hotel, made sandwiches on the road, and only ate at a restaurant for dinner and this helped keep the expenses lower.
✔ Guesthouses vs. hotels
Speaking of saving money, if you want to be able to cook for yourself, guesthouses are a great option because you can get them with equipped kitchens. Personally we never took advantage of this when staying at guesthouses, but a lot of other guests did and I can definitely tell you – even Iceland groceries are cheaper than Iceland restaurants 😉
Where to stay in Iceland by location
Each of these spots on the map will be covered below with more details on what to look for in each of these locations, specific recommendations, as well as where to eat (which is not so simple in small-town Iceland!).
Hella (Golden Circle / South Coast)
The South Coast of Iceland is where you'll find some of Iceland's most famous waterfalls and national parks (Geysir anybody?). Naturally, this makes it one of the parts of Iceland that is most visited by tourists. If you're planning a tour of this area, be sure to book ahead. The Golden Circle is the single most popular tourist route in Iceland and accomodation can be booked up MONTHS in advance. Don't say you were not warned!
In Hella you have two great options, and we stayed in both of them. Read on for more details and photos to help you choose the best option for the Golden Circle.
Hotel
Pros / Cons
Check availability
Hotel Ranga ($$$)

Breakfast included and fabulous restaurant for dinner
Cute cabin-like rooms and jacuzzi bathtub
Northern Lights wake-up list
8.9 "Excellent" rating

Check availability
River Hotel ($$)

Comfortable and clean rooms
Jacuzzi and nice common areas
9.3 "Wonderful" rating
No dinner at the hotel

Check availability
Hotel Ranga ($$$) – Hella (Southwest)
A great location to explore both the Golden Circle and Iceland's south coast. It's absolutely a luxury location but there's no reason not to treat yourself, you're in Iceland anyways! There are three jacuzzis, a Northern Lights wakeup list, and mimosas included in the complementary breakfast 😉 Absolutely worth the splurge, you don't have to stay in an expensive room to enjoy the facilities and eat at the fantastic restaurant. I got a small peak into another couple's room and it was way fancier than ours, but we're all sharing the same menu at dinner 😉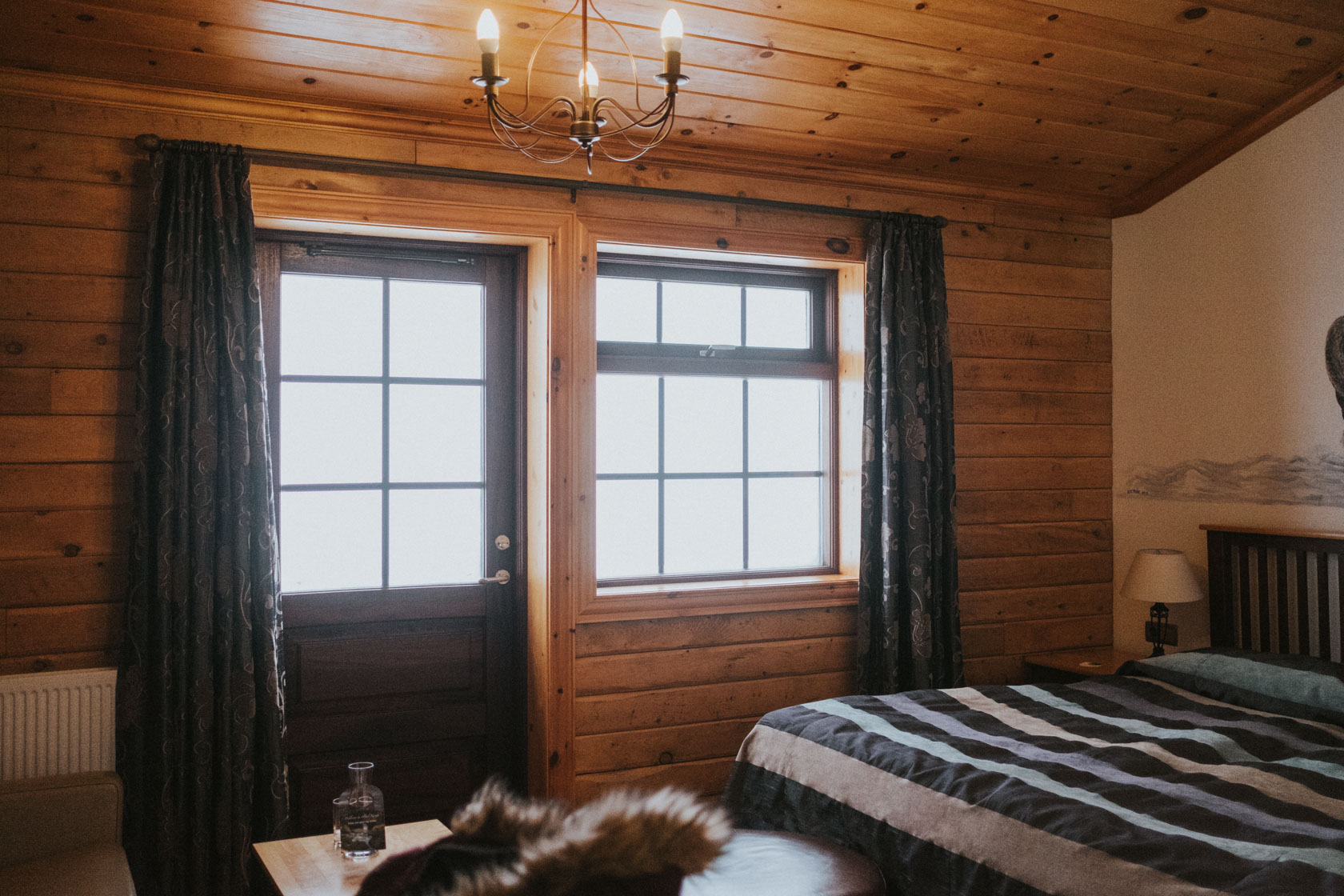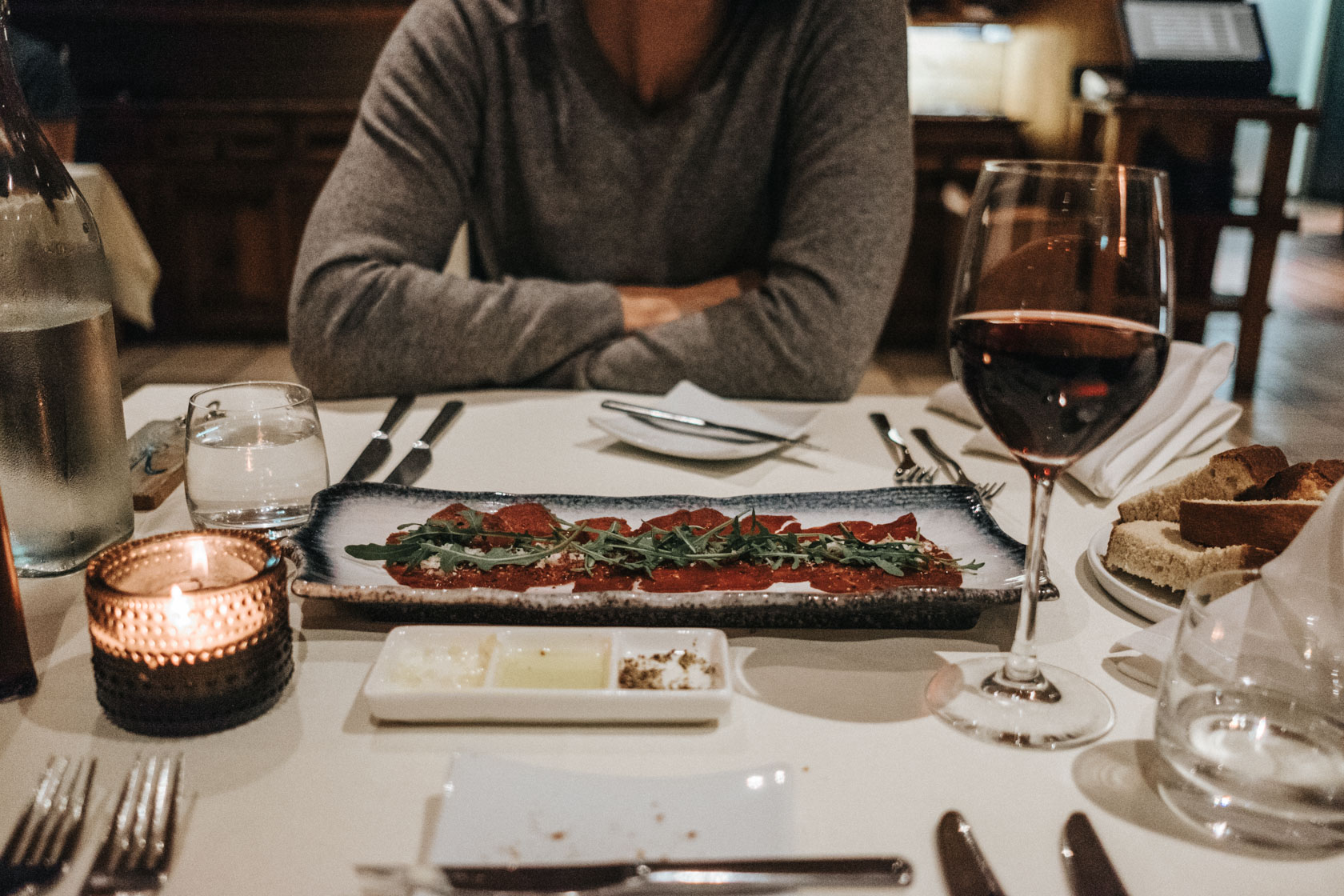 Oh, you also have a jacuzzi in your bathroom and supplies for taking a bubble bath. I can tell you that this place is super nice to relax after taking a beating from the brutal Iceland nature 😅
Check availability for Hotel Ranga
River Hotel ($$) – Hella (Southwest)
A more budget-friendly alternative to Hotel Ranga, you still get a jacuzzi and a view over the river. Unlike Ranga, this hotel doesn't have its own restaurant (they'll organize for you if you have a group of 10+ people) so you're left with Hella's four restaurants as dining options which are honestly lackluster. Super friendly staff, they brought us towels to keep our ears warm as we sat in the jacuzzi despite gale-force winds!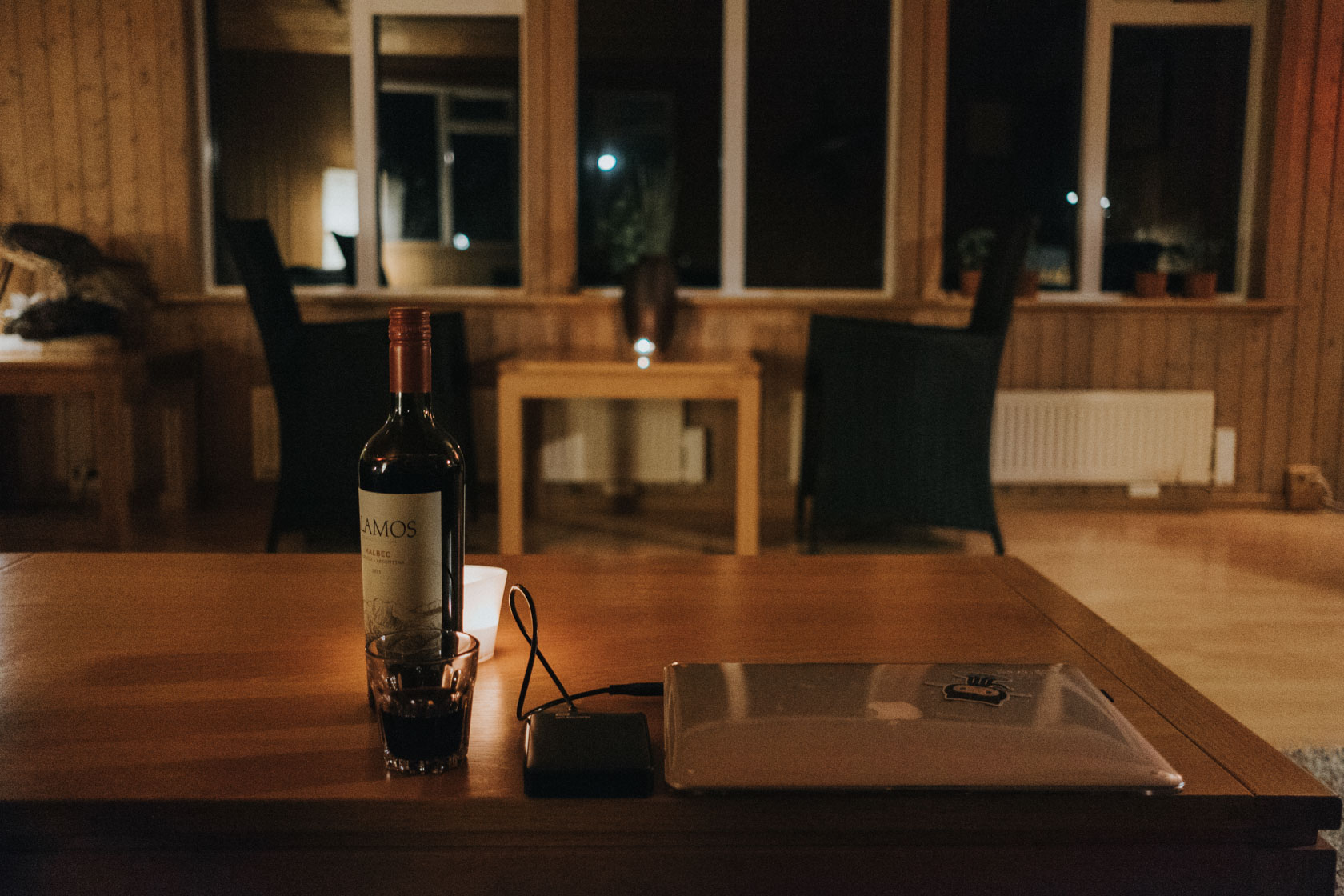 River Hotel has really nice common areas for you to relax after it gets dark outside.
Check availability for River Hotel
Reykjavik
Depending on when you land or depart, you may feel compelled to stay near the airport. On our last evening flying out of Iceland we did exactly the latter to save ourselves some time. But coming in, we knew we wanted to see explore the nearby peninsula before embarking on the Ring Road tour so Reykjavik was the best place to crash on the first night.
I personally stayed in Hotel Fron . It was a good deal for "Iceland prices", plus the fact that breakfast was included saved us a bundle of money and the rooms were perfectly comfortable.
Here are a few of the other places we considered staying when researching accommodation in Reykjavik:
Hotel
Pros / Cons
Check availability
Heida's Home ($$)

Excellent location in the middle of the city
Very affordable option for Reykjavik.
8.7 "Excellent" rating
It's a guesthouse, so only shared bathrooms available
No breakfast included, but you do have a kitchen!

Check availability
Kex Hostel ($)

Affordable for Iceland
Excellent location in the middle of the city
6-bed, 4-bed, or double/twin rooms available
8.1 "Very Good" rating
There are cheaper hostels if your goal is to save money
It's a hostel, expect some noise

Check availability
NOTE – In Iceland, a lot of water in showers is sulfuric, meaning it will not always smell so pleasant! That is totally normal, and in many hotel reviews that mention the smell of the water, this is the reason – it's simply the case in some parts of Iceland.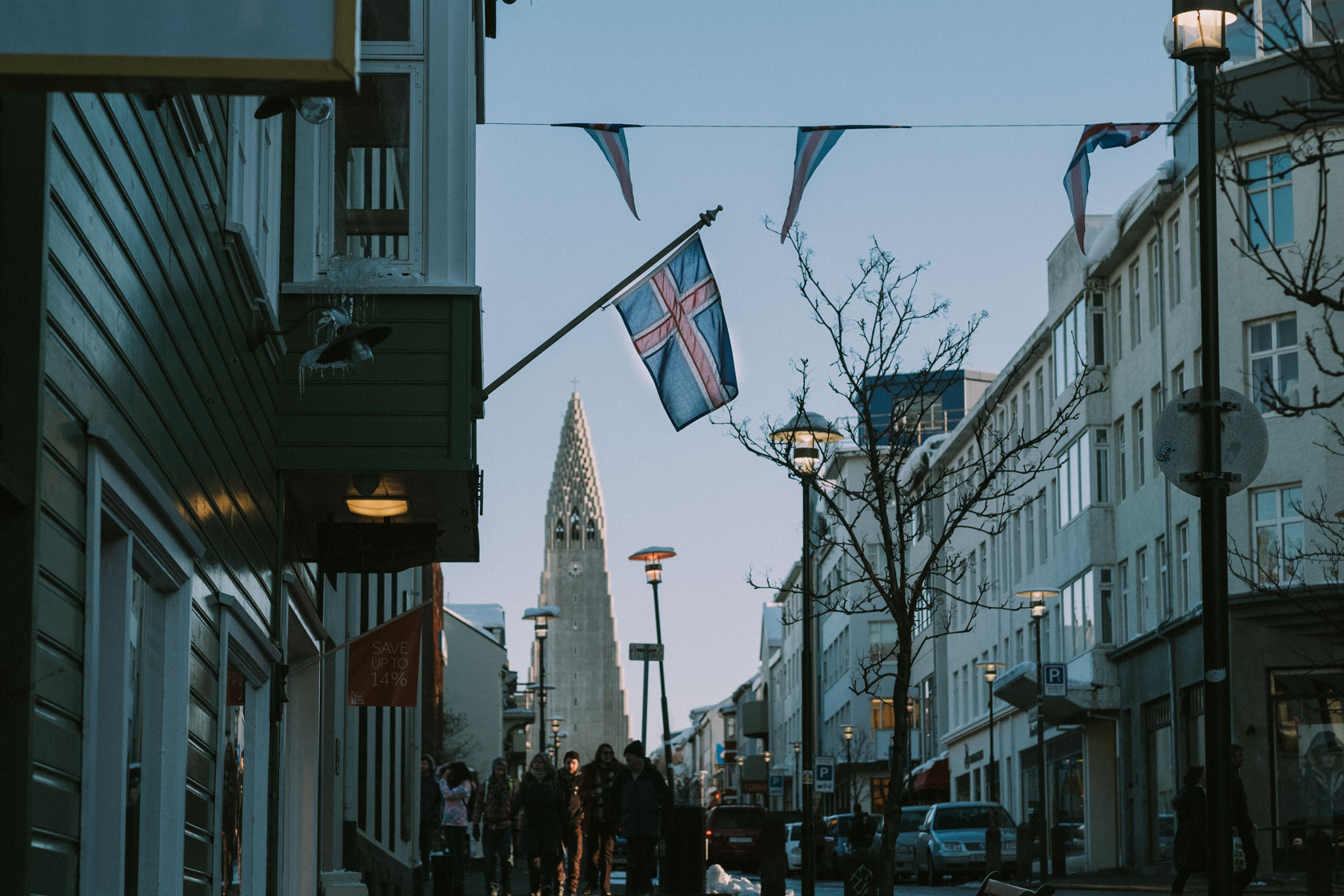 Vik
I personally didn't stay in Vik or visit the city more than drive through it, so I can't give too much insights on where to stay in Vik or the best options. Only that Vik is a very popular location to stay around the Ring Road.
Check availability of hotels in Vik
Skaftafell / Hof
This part of Iceland doesn't have a ton of options, so you'll need to check out hotels that are in various different cities like Skaftafell, Hof, and neighboring areas. You can do that using this handy widget, just zoom out a bit and move the map around to find the couple of hotels in this area.
Höfn
After traveling along the south coast, you'll obviously meet the eastern part of the country. We stayed in Höfn for one night before doing a long hault up the east coast to Myvatn in the North. For that reason I only have one recommendation for the East but it's a good one!
Höfn is known for lobster and other delicacies coming from the Atlantic Ocean. It's a fishing town, and you'll see evidence of this as you walk around the harbor. This is the place where I ate the best meal of the whole trip, so don't miss it!
This place is a really great deal, located a bit outside of Höfn – which makes it dark enough to see Northern Lights! We were able to see them from our view over the bay. If you want to save on food costs, it's easy to cook here. The kitchen is well-equipped and if you want you can get to know other travelers staying at the guesthouse. The Wi-Fi is a bit spotty but honestly that's the case in most of Iceland outside the two main cities, so you've got to get used to it!
Check availability for Guesthouse Hafnarnes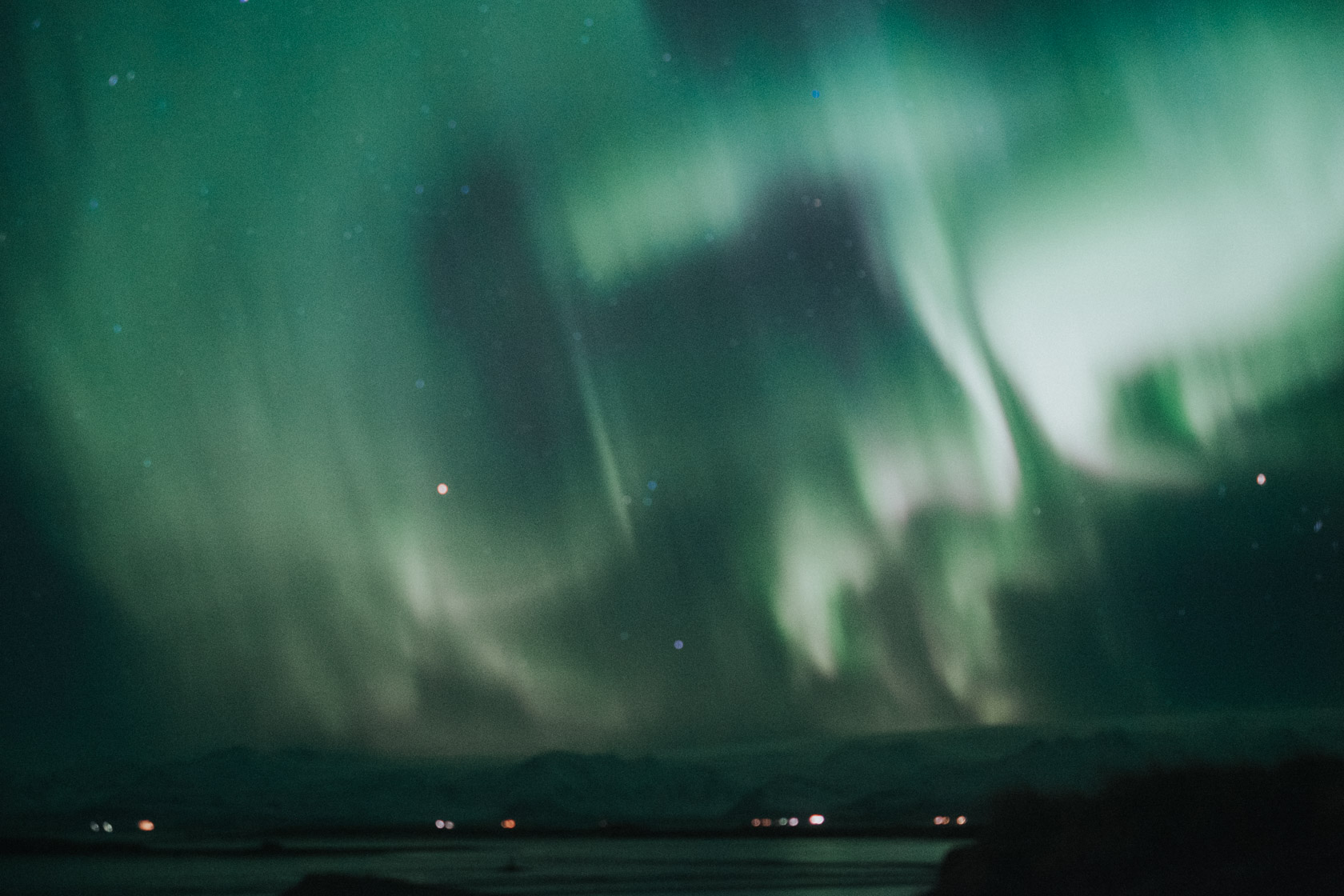 If you don't decide to cook for yourself, you can enjoy Pakhus , a favorite of the locals and the home of the best food I ate in Iceland. I mean just look at this – a three course meal and it only cost me 50 EUR 😵 (No really, once you get here you'll understand why 50 EUR is an absolute bargain for this much food)
Even if you don't decide to stay at Guesthouse Hafnarnes I would still stay in Höfn just to eat a this delicious restaurant.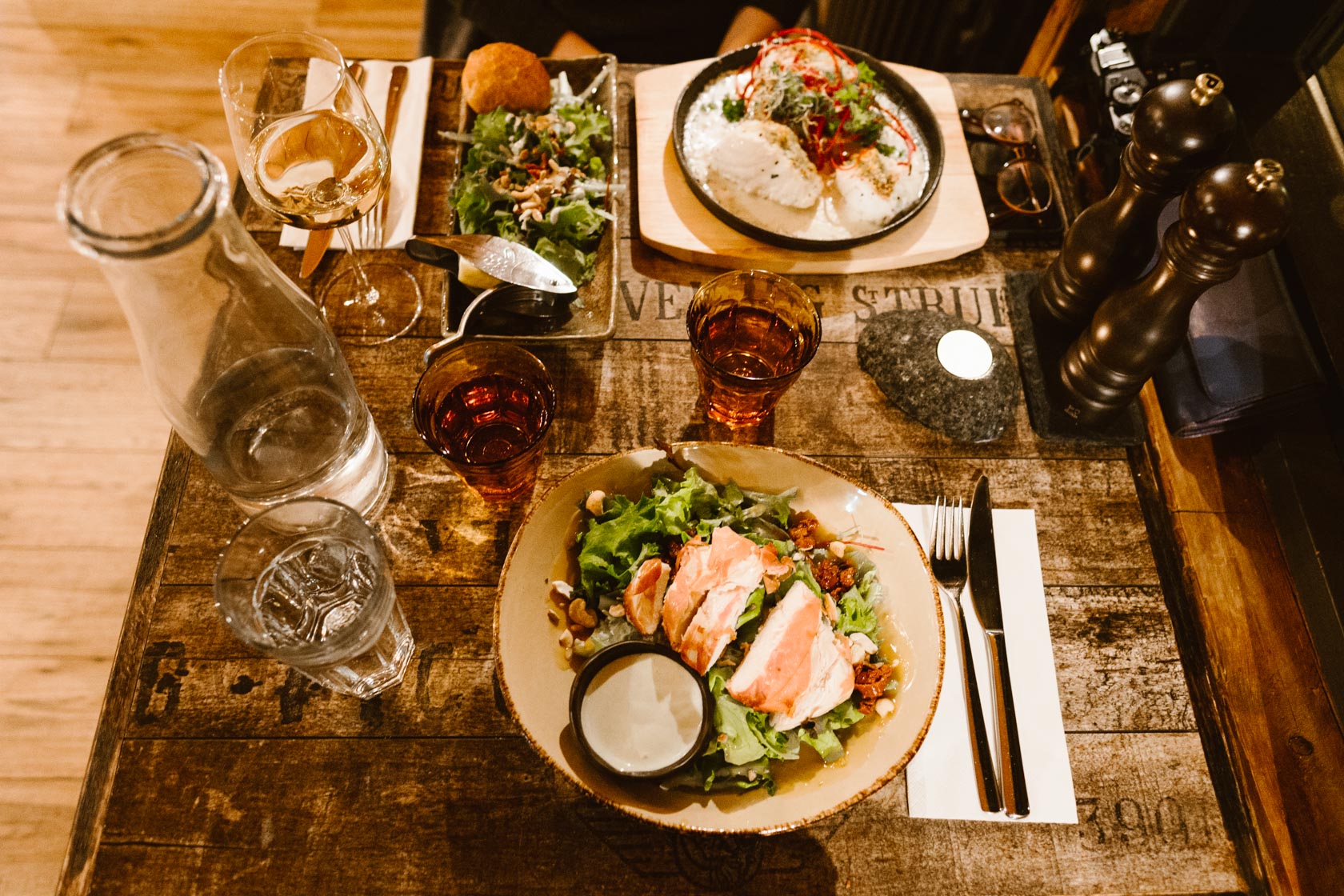 Mývatn
North Iceland is where things get extra sparse. Going around the Ring Road, you have three main places you can stay: Egilsstaðrir , Myvatn , and Akureyri . I don't recommend staying in Egilsstaðr, given it's a pretty average tiny city and there's not much to do there. Here are my recommendations in the North:
Hotel
Pros / Cons
Check availability
Guesthouse Dimmuborgir ($$)

Myvatn

Cute guesthouses with christmas lights overlooking the lake
Lake view or crater view available
Some units have a kitchen and/or hot tub
Breakfast costs extra
8.7 "Excellent" rating

Check availability
This town surrounds a lake by the same name, which is famous for its lava fields and moon-like landscapes. If you're coming to the north of Iceland, I heavily reavily coming by here and checking it out. Even covered in snow, it feels like being on another planet.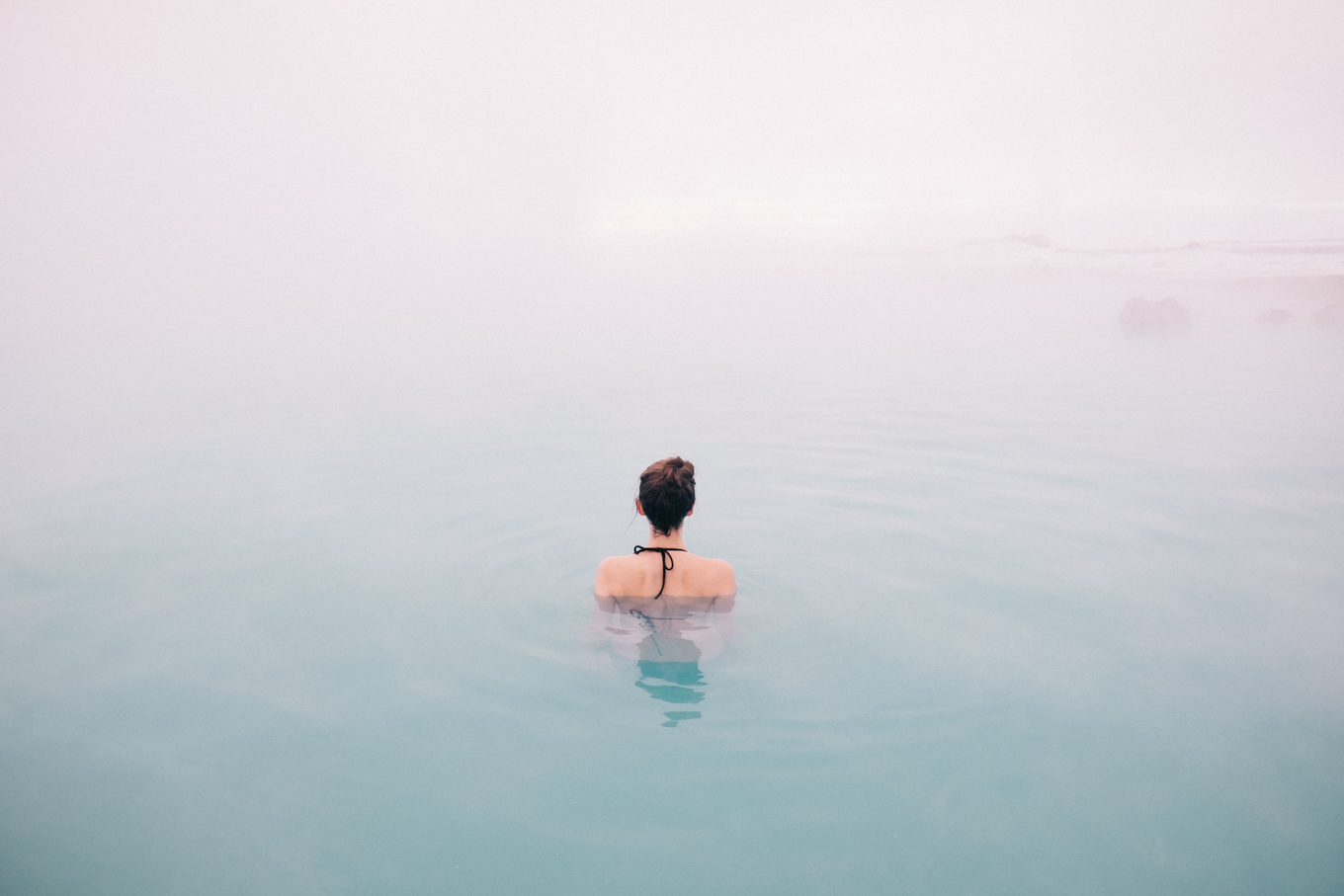 If you're going to be staying in Mývatn (and you should!), you cannot go wrong with this guesthouse. Here you can stay in the cutest individual guesthouses, complete with roofs lined with Christmas lights and a view over the Mývatn lake. Many come with kitchens, so there's another opportunity to cook while you're in Iceland.
Check availability for Guesthouse Dimmuborgir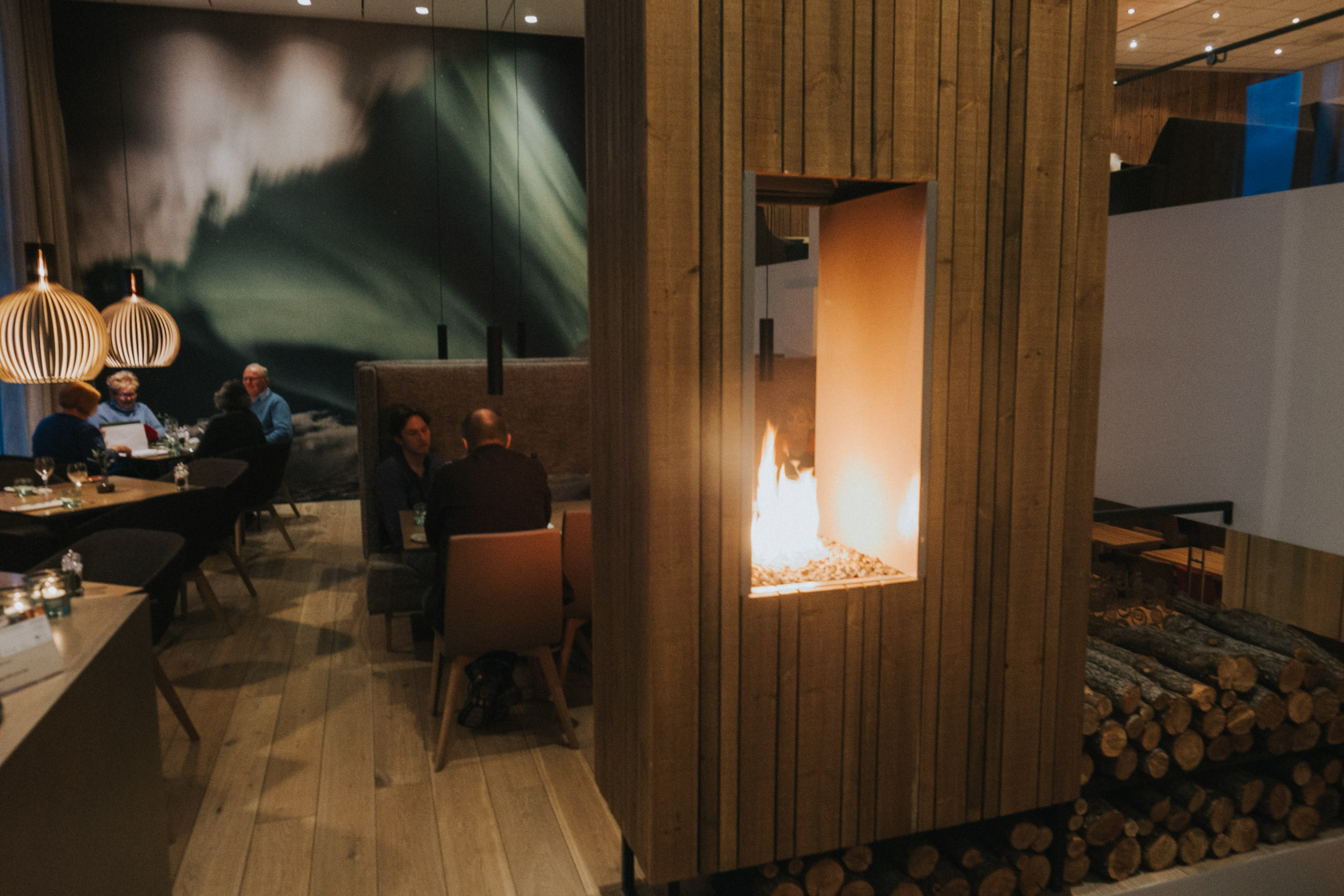 Akureyri
Hotel
Pros / Cons
Check availability
Icelandair Hotel Akureyri ($$)

Akureyri

Excellent location in the middle of the city
Super clean and modern facilities
Breakfast costs extra
8.7 "Excellent" rating
Free and abundant parking

Check availability
This hotel has a super stylish interior, and the individual rooms are compatatively spacious. Easy to walk to Akureyri's main streets, as well as the city's famous church. After staying in several guesthouses, this hotel felt pretty swanky.
Check availability for Icelandair Akureyri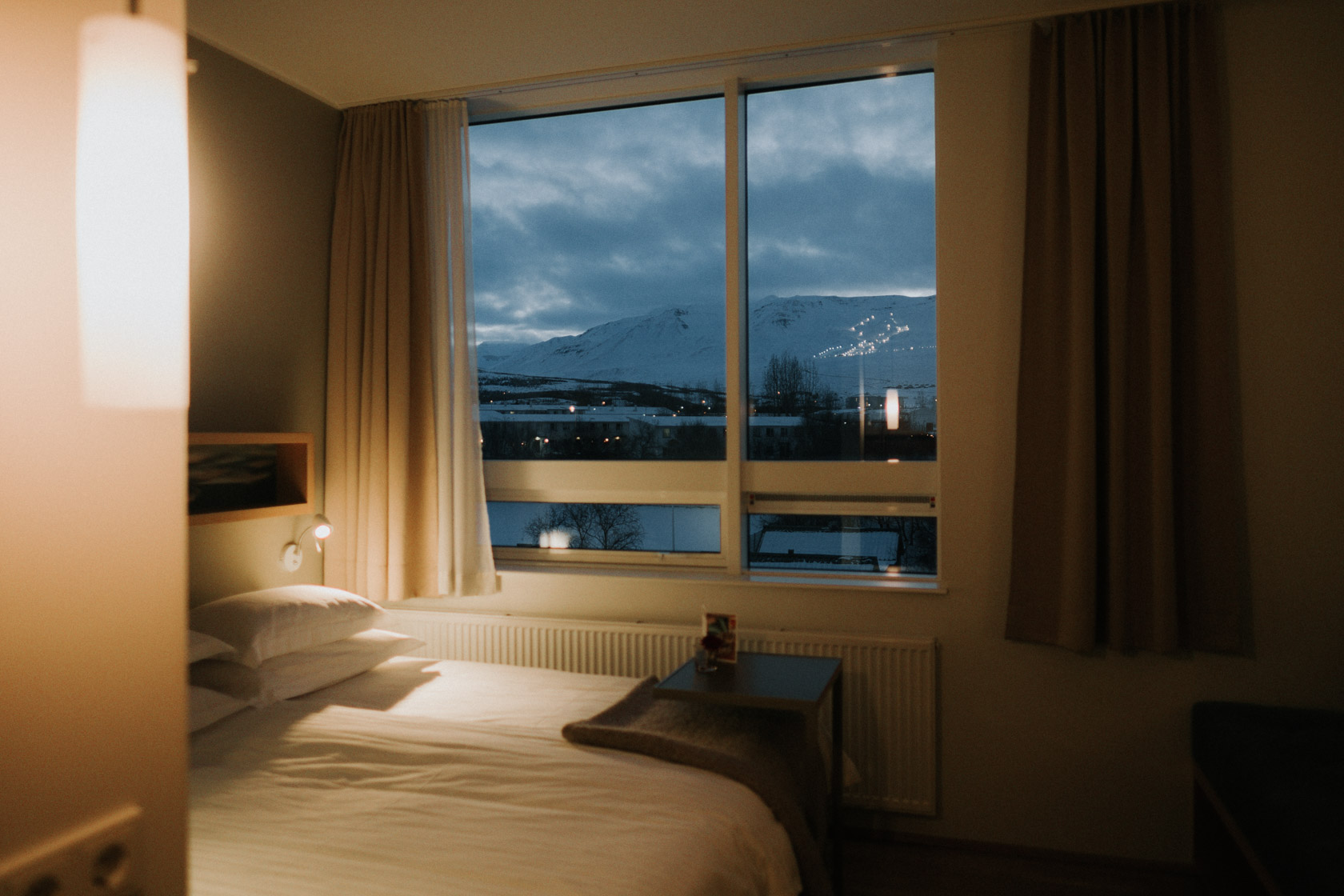 Hvammstangi
I personally didn't stay in Hvammstangi or visit the city more than drive through it, so I can't give too much insights on where to stay in Hvammstangi or the best options.
Check availability of hotels in Hvammstangi
Snæfellsnes Peninsula
If you're planning to wake up early (or be out late) to take photos of Kirkjufell (Iceland's most recognizable mountain), Grundarfjörður is possibly the most efficient place you can stay. But if you're looking for somewhere more remote on the Snæfellsnes Peninsula (or a little more affordable), I have a few recommendations.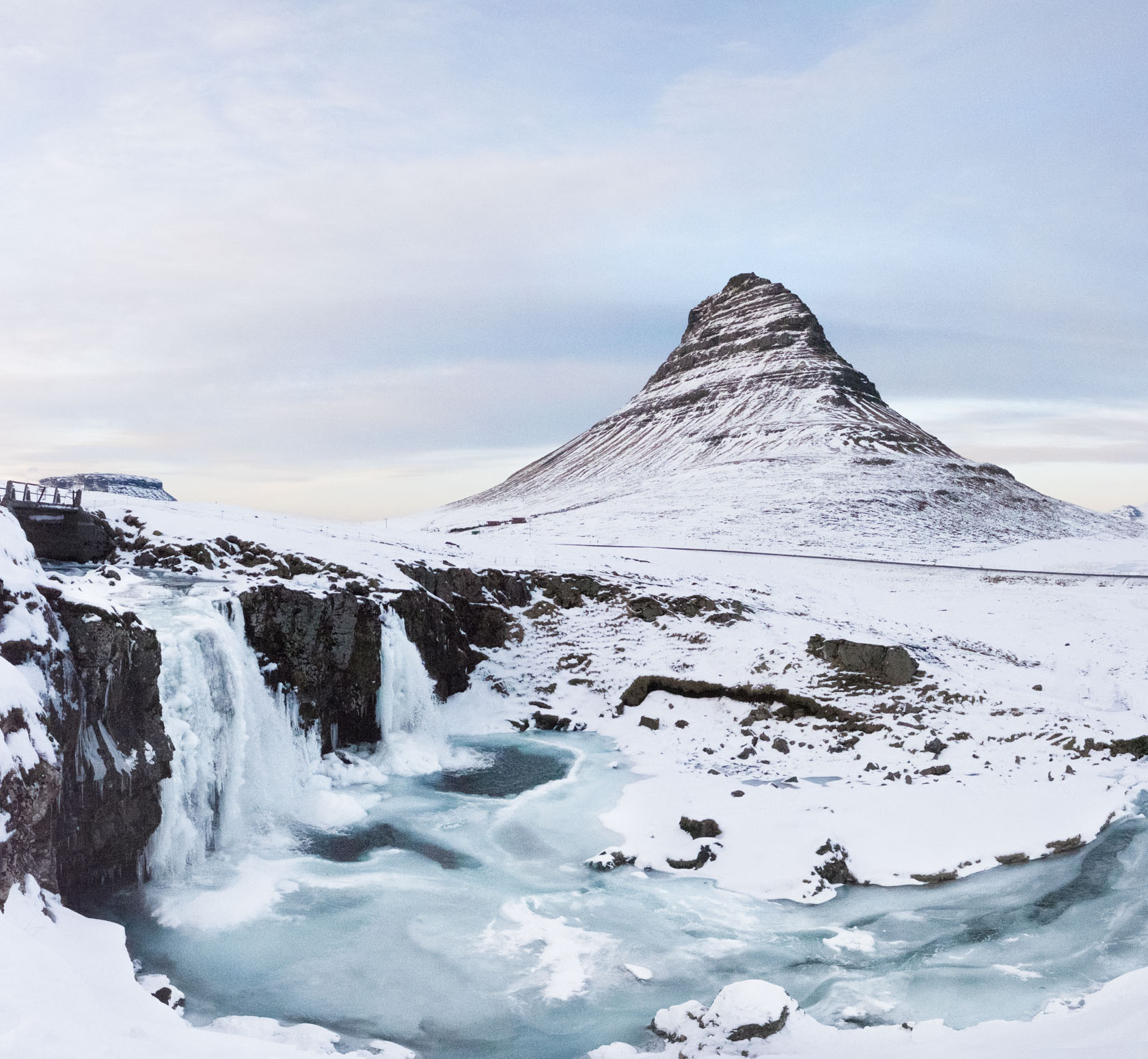 Stay in Grundarfjörður for the easiest access to this mountain!
One of the only places you can eat dinner in the sparsely populated peninsula, staying here would be a great optimization. Here we really experienced more home-style Icelandic food, and the staff was incredibly kind. They also have a northern lights wakeup list, and the wifi works really well.
Check availability for Guesthouse Kast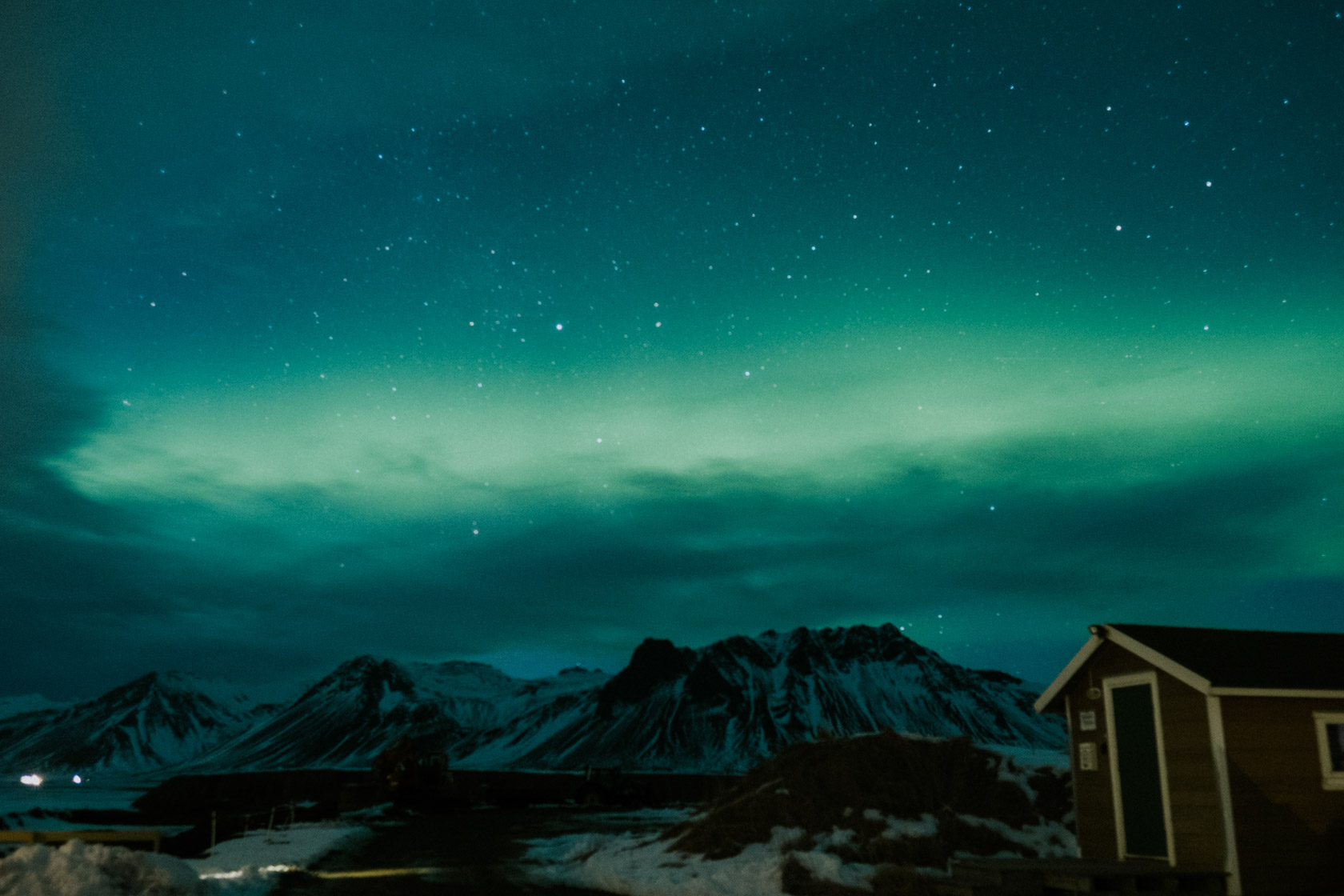 Some real budget accommodation in the area, as I mentioned earlier you actually share a guesthouse with other people. That said, at roughly 65 EUR a night, it's hard to complain…especially when each house also comes with a jacuzzi! If you don't need a lot of privacy, the view of the sunset over the ocean and jacuzzi combo is pretty amazing.
Check availability for Guesthouse Hof
Best hotels for…
Now I can share with you a few of the favorite places that I stayed in Iceland. At least for me, after roughing it out in the cold, snow, and mist, being able to warm up somewhere nice at the end of the day was something to look forward to. So it's got to be cozy!
Best hotels in Iceland for seeing the northern lights
Our first time seeing the Northern Lights in Iceland was at Guesthouse Hafnarnes in Höfn on the southeast tip of Iceland. What makes it special is that you can see the lights dancing over the water and mountains, and this guesthouse was far enough out of the town that we had no trouble watching the lights from our bedroom window.
Another great place to see the northern lights is Guesthouse Dimmuborgir in Mývatn. Again, you get the reflection on the lake but with a wide open space around you. The tricky part here is that the north is often cloudier than the south so you need to get a little luckier in order to see the lights.
Best hotels in Iceland for couples
Easily the most romantic place we stayed was Hotel Ranga near Hella on the Golden Circle. Jacuzzi, gourmet restaurant, ultra cozy lodge – what more could you wish for? The only down side is that it's expensive so staying more than a few nights is likely to break the bank. But at the very least you can enjoy a little luxury in between all that driving the Ring Road!
Best hotels in Iceland for a small budget
Easily the best value accommodation we had in Iceland was Guesthouse Hof on the Peninsula, but it's a little like comparing apples and oranges. Here you stay in a shared house with other guests, but every guest has their own room and a shared bathroom. If you're fine with that, you can appreciate the fact that it's only about 60 EUR per night for two people, and yes – they have a hot tub.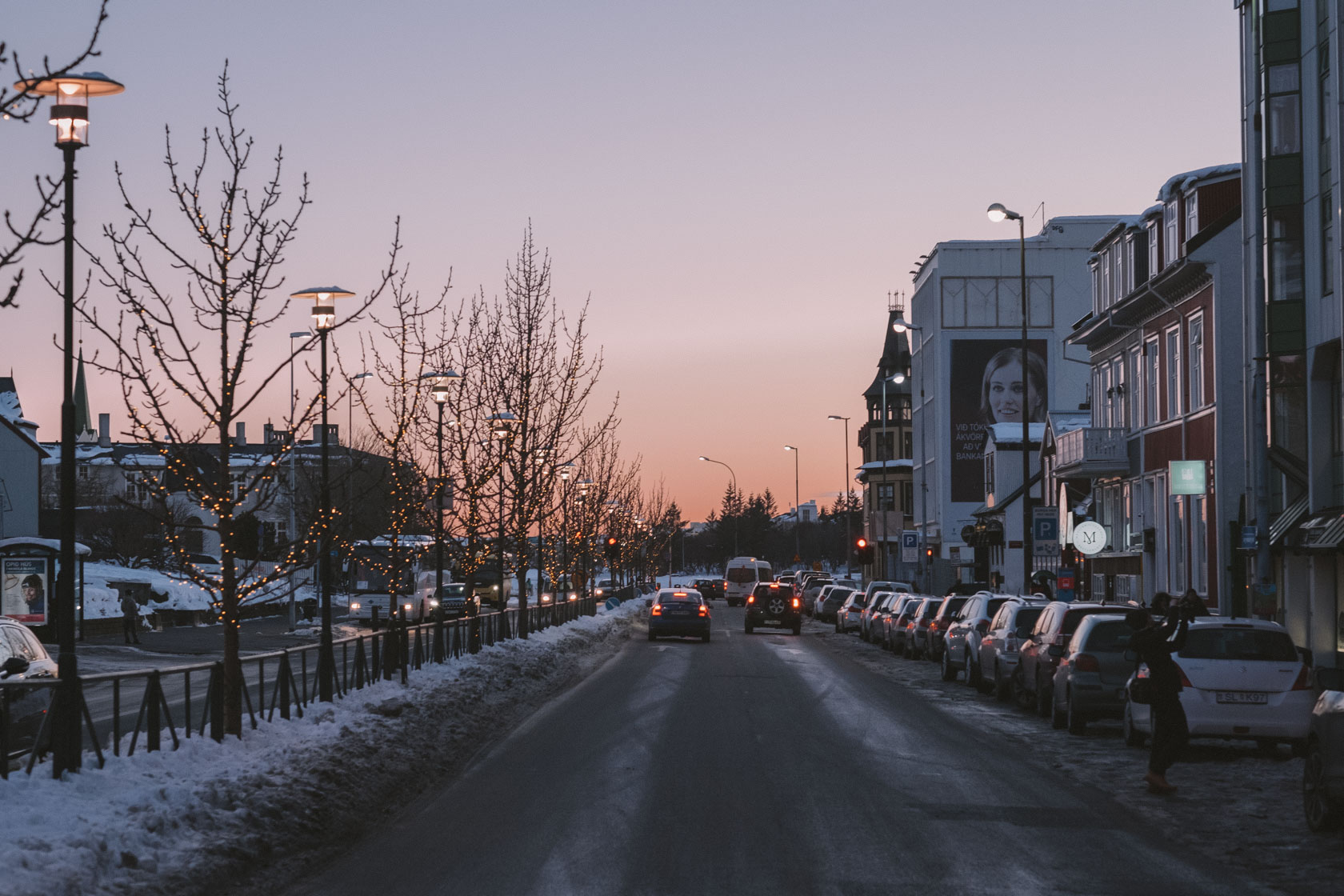 Where's the best place you stayed in Iceland?
I would love your recommendations for my next trip to this beautiful country.
Pin this post for later!