There are loads of amazing day trips you can take as part of your Athens itinerary, though the one that's best for you will depend on your interests: are you looking for an island getaway and a day at sea, or are you interested in ancient history and world renowned archaeological sites? Or maybe both? I've collected the best day trips from Athens for any kind of traveler, and provided timely information if you're planning this trip for 2023.
Any of these day tours can be done with a car or a guided tour. Given the current situation, what you'd probably want to do is to book a rental car and then take an onsite guided tour. Driving in Greece is much less intimidating than driving in Italy, and we think most drivers will have no issue with it.
Renting a car is also affordable in Greece, and I've explained everything you need to know about the car rental process in Athens below. By renting a car, you can get the benefit of learning from a tour guide but without the potential downside of being stuck in a bus with a bunch of people (we all know that's not what anyone wants at the moment).
Can you visit Greece now? (Summer 2023)
Greece no longer requires proof of vaccination or a negative test in order to enter the country.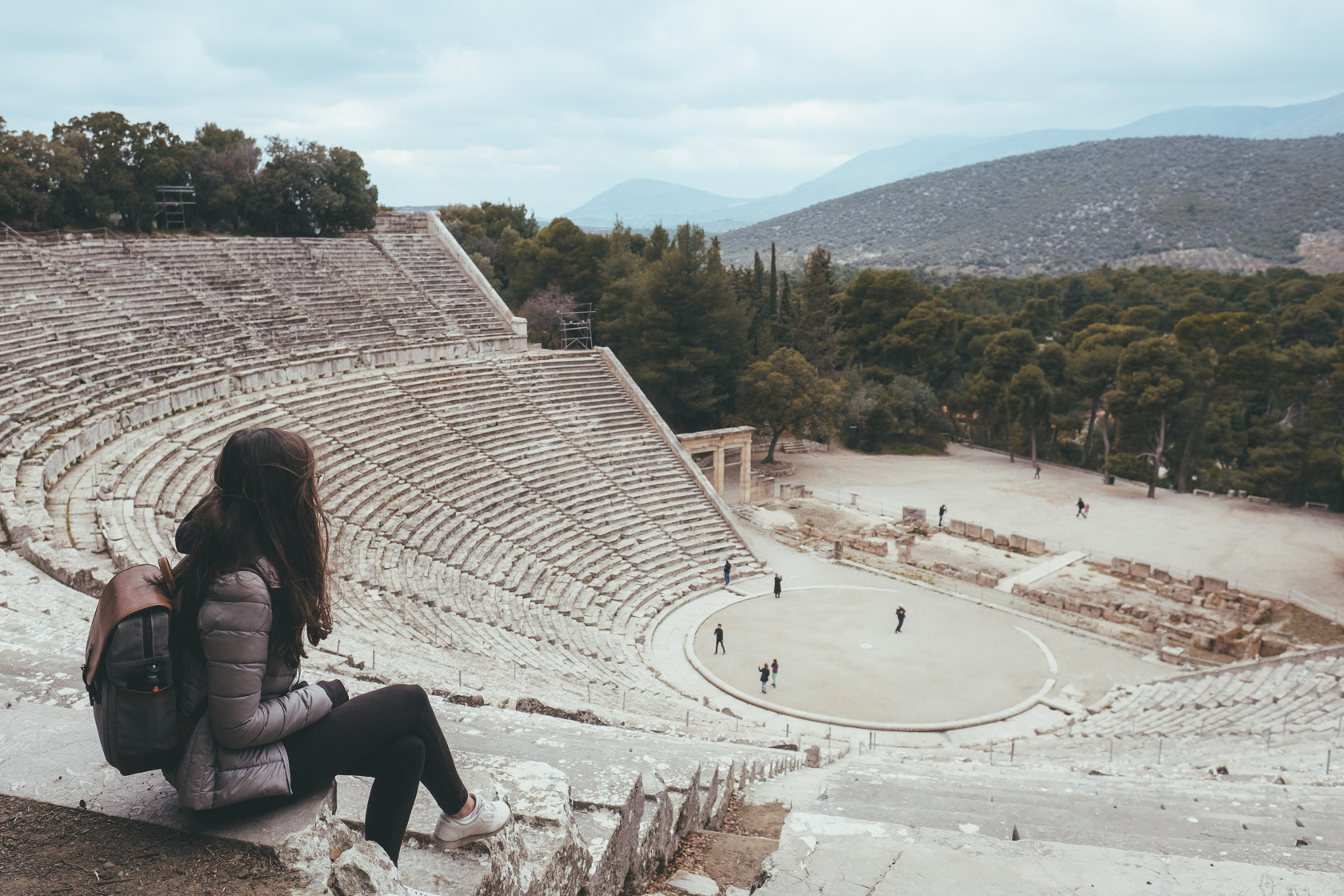 Some links in this post are to affiliate sites. If you purchase something through them, I may earn a small comission — which costs you nothing! I am very grateful when you use my links to make a purchase.
How to reach these locations on Athens day tours
Whenver you're leaving the warm embrace of a city like Athens, with public transits and taxis at your fingertips, there's always the question: How am I going to reach these locations outside of Athens?
Let's look at the different options (car vs. tour vs. train) and compare the pros and cons of each of these in the context of Greece travel.
Option 1: Renting a car in Greece
For our trip to Athens, we decided to drive, for two reasons: we already know a lot about Greek history (two former Classics majors!), and we've driven in Greece before with no issues. However, if you don't have a driver's license from another EU country, you may be asked to produce an international drivers license! A lot of Greek car rental agencies will overlook it, but you could run into trouble if you are pulled over for one reason or another.
Besides that, driving in Greece is much less chaotic than driving in Italy, in case you've been there and would like a bit of a comparison. The road aren't the best, but we've never had issues driving during our trip to Greece. Just make sure to get a small car, as you know Greek streets are much more narrow than their Northn American equivalents!
Where to book a car in Athens? We always book our rental cars on DiscoverCars and have never had any problems, neither with picking up the car nor bogus insurance claims. As always, do a very good check of the car and take photos, especially if you aren't getting full insurance.
Click here to check rental car availability in Athens for the dates of your day trip! You can pick up cars both at the Athens airport or in downtown Athens.
Option 2: Join a guided tour (small group vs. large group)
Again, because of the current situation, I would avoid taking any tours that require you to get in a bus with other people. Instead, I would choose a small group tour that begins on-site wherever you decide to go.
Or, load up an audio guide before you head to the destination to prepare yourself.
I always find it's 100x more interesting to visit an archaeological site when there is someone to explain the history to me. So a small group tour that starts on-site can be a great (and healthy) option given the current circumstances.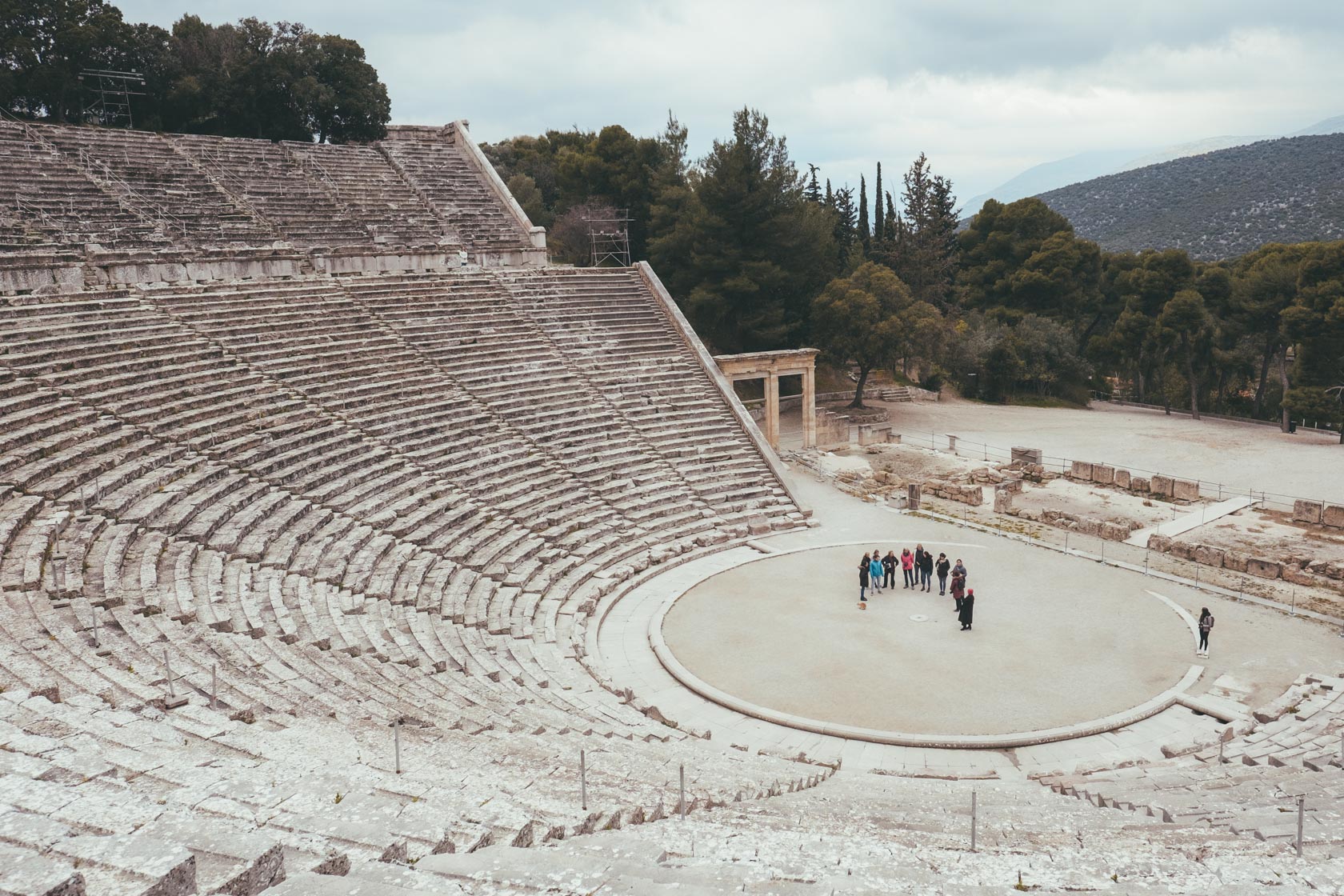 I know we're all thinking, "These people are standing too close together!" There I am in the corner being distant, as though from a premonition 😂
Option 3: Traveling by train
In the current climate, you might want to avoid traveling by train. Most train operators have extended their refund and exchange policies, but it's hard to find up-to-date information about train travel in Greece right now.
For that reason, I'd stick with renting a car (it might even be cheaper).
Best day trips from Athens, Greece
Here's a short summary of the best day tours you can take from Athens:
Peloponnese Region (Mycenae and Epidaurus)
Nafplio
Saronic Islands
Cape Sounion
Delphi
Meteora
Cyclades Islands (Santorini, Mykonos)
One important note is that most people agree you should skip Corinth, because the state of the ruins are not really worth seeing (according to both locals and my archaeologically-inclined boyfriend). You might pass over the Corinth Canal while driving near Ithmia but there's no need to make an extended trip of it.
Here are more details about each of the recommended day trips, how to reach them, and how to be prepared!
1. Peloponnese Region (Mycenae and Epidaurus)
This is the day trip we opted to go on while visiting Athens! This region is packed with history, you can visit Mycenae, Epidaurus, and Nafplio in a single day. Mycenae is exceptional because it dates back to the second millenium BC – very old! Epidaurus is also home to the world's best-preserved ancient amphitheatre, which dwarfs the ones in Athens itself. Nafplio is a considered one of Greece's most beautiful towns, and the first capital of Greece. Check prices and availability for tours that combine all these locations into a single trip.


Located about 75 miles (120 kilometers) from Athens, Mycenae had its peak in 1350 BC when the citadel and lower town had a population of about 30,000 people. The reason it was so easy for archaeologists to identify Mycenae is because of the Lion's Gate (pictured below), which was described by Pausanias, a Greek geographer from the 2nd century AD.
The Lion's Gate is the only surviving piece of Mycenaean sculpture. It's also an example of Cyclopean architecture, meaning the rocks used to build the gate are so big, it was thought that a cyclops must've helped build it 😂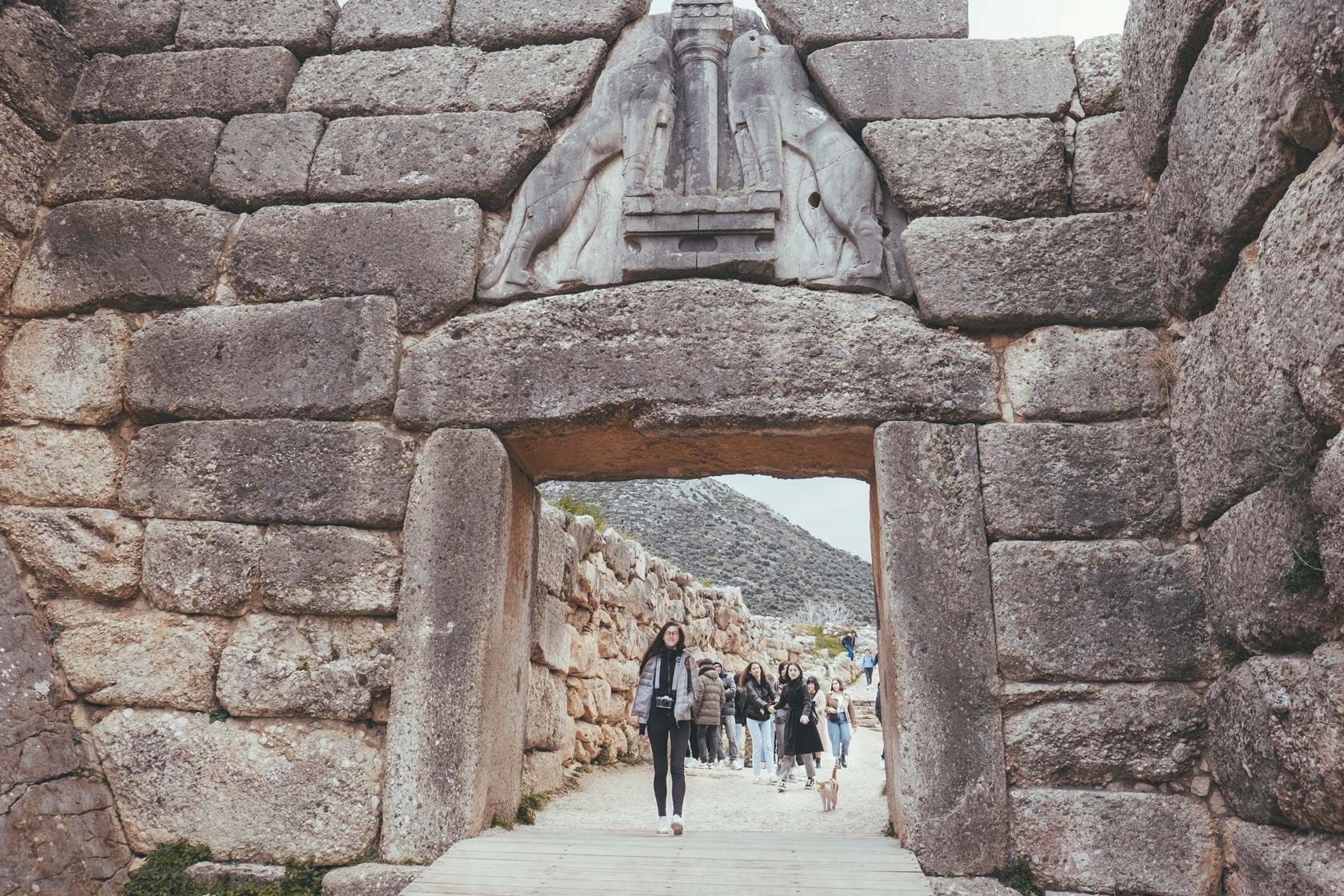 Mycenae is so cool for a number of reasons: first, you get to see the setup of towns similar to those described in Homer's Iliad (which took place during the Mycenaean Period). If you haven't read the Iliad at least during high school, it's kind of like the movie Troy 😂
Speaking of Troy, you can also visit the Tomb of Agamemnon (called the Treasury of Atreus) while you're in Mycenae.
The Mycenaeans are also awesome because they were among the first cultures to have a system of writing. They borrowed writing from the Minoan civilization (who developed Linear A), and created their own script called Linear B. In the museum at Mycenae, you can see some original tablets of Linear B writing – some of the oldest human writing in the entire world!
Epidaurus
Our buddy Pausanias, whose work helped identify Mycenae, also wrote about Epidaurus , describing it as a theatre of symmetry and beauty. While it's not as big as some of the other theatres we've seen in Athens, hosting a modest 13,000-14,000 spectators, it's in fantastic shape for the fact that it was built in the 4th century BC. Its acoustics are world-famous, and is still used today to perform ancient drama plays.
In fact, it's considered to be the "most perfect" ancient Greek theatre with regards to acoustics. There was literally a study done on it, including measurements and all kinds of science.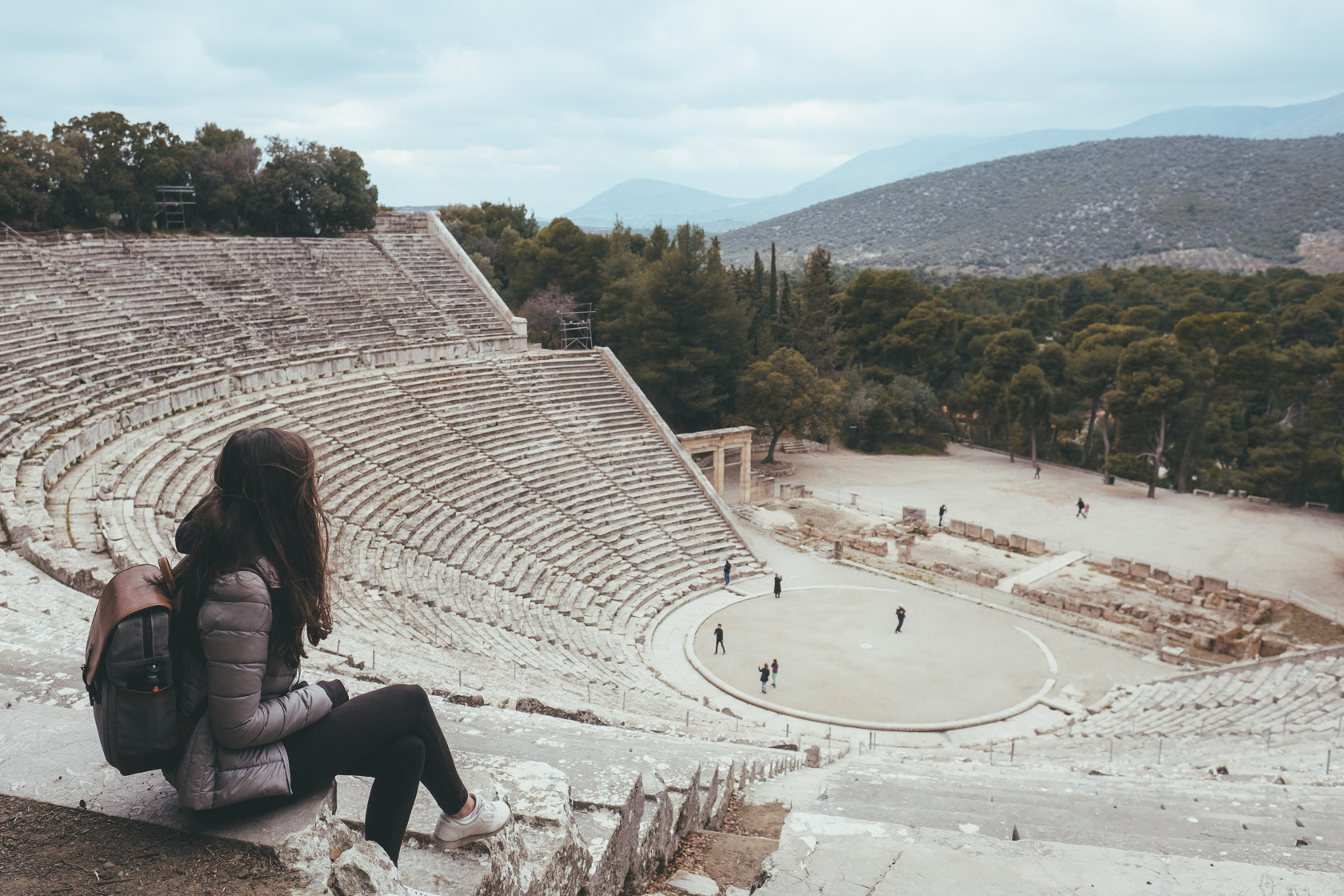 The Ancient Theatre of Epidaurus is part of a larger sanctuary dedicated to Asclepius, the Greek god of medicine. People would come and sleep here, hoping to be healed by the gods as they rested. There were places to sleep, places to bathe, and obviously places to watch entertainment.
2. Nafplio (also called Nauplia)
This sleepy seaside town has an epic past, as the first capital of the First Hellenic Republic and of the Kingdom of Greece, back when the Greeks were fighting for independence from the Ottoman Empire.
There are two main structures that are interesting for visitors, though both are comparatively modern: the Castle of Palamidi and the Bourtzi .
The Castle was built as a fortress by the Venetians when they occupied the area in the late 1600s to early 1700s. The Turks eventually captured it, and it was later recaptured by the Greeks. Reaching the tops requires traversing over 1,000 stairs!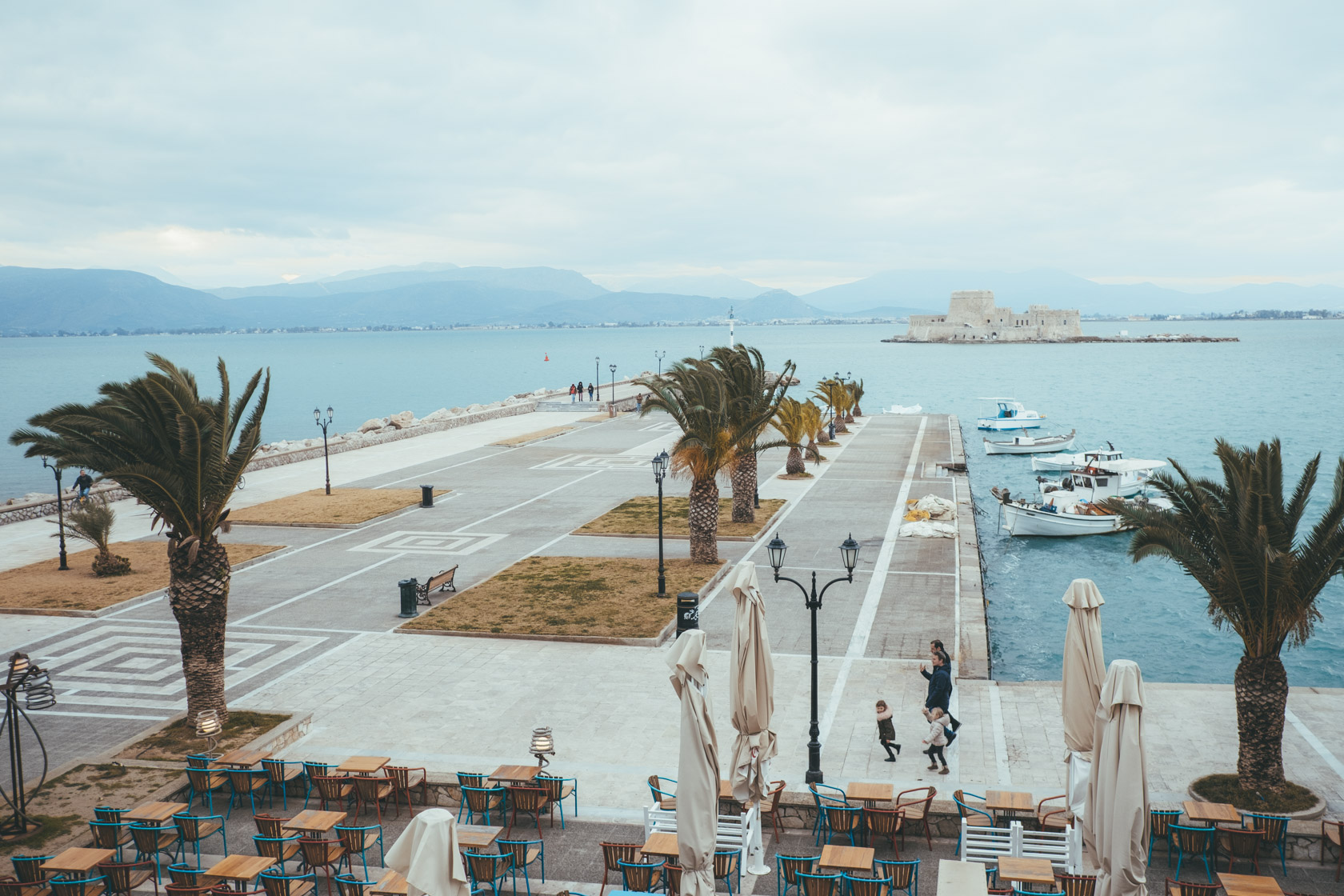 Bourtzi was also built by the Venetians, but got its current name from the Ottoman Turks. It's possible to take a ferry and walk around.
Apart from these two main sights, Nafplio is just a lovely town with colorful buildings, lots of places to eat and enjoy a glass of wine, and the color of the water is superb (even though we were there on a cloudy day in February!). It's an extremely popular day trip from Athens.
3. Saronic Islands
If you want to visit some Greek Islands but don't have a ton of time, you can visit the nearby Saronic Islands as part of a day cruise. Especially with Summer around the corner, this is a really cost-effective way to enjoy the Summer sun without the prices of a full-blown Greek islands vacation.
Here are a few of the top-rated small-group tours that depart from Athens and visit the Saronic islands:
4. Sounio (Also called "Cape Sounion")
One of the most time-efficient day trips from Athens, Cape Sounio is the location of Poseidon's Temple and supposedly where King Menelaus stopped on his return from Troy.
I haven't personally been to Sounio, but it was one of the top places we considered going instead of the Peloponnese Region. If you are looking for a stunning sunset over the Mediterranean Sea, but has to be the best location to do it a short trip from Athens without a doubt.
Not only that, but reaching Sounio is a really short trip: It only takes about 50 minutes of driving along the coast to reach this temple.
Check prices and availability for a tour that visits Sounio for sunset on the Aegean Sea.


5. Delphi
Another extremely popular day trip from Athens, Delphi is where the most famous oracle in Ancient Greece was located. Today you can see ruins of two sanctuaries, one to Athena and one to Apollo. Since it's such a popular trip, you can choose if you want to save money with a larger group tour to Delphi or opt for a small group tour to Delphi . Both have strong reviews, but different durations.


6. Meteora
Meteora is easily one of the most beautiful places in all of Greece. I highly recommend spending at least two days to visit Meteora, Greece, but if you won't get any other chance, visiting Meteora is completely worth it.
Tours to Meteora are surprisingly affordable, and you can either go by train or luxury mini bus. Check availability and current prices for the top-reviewed Meteora tour from Athens.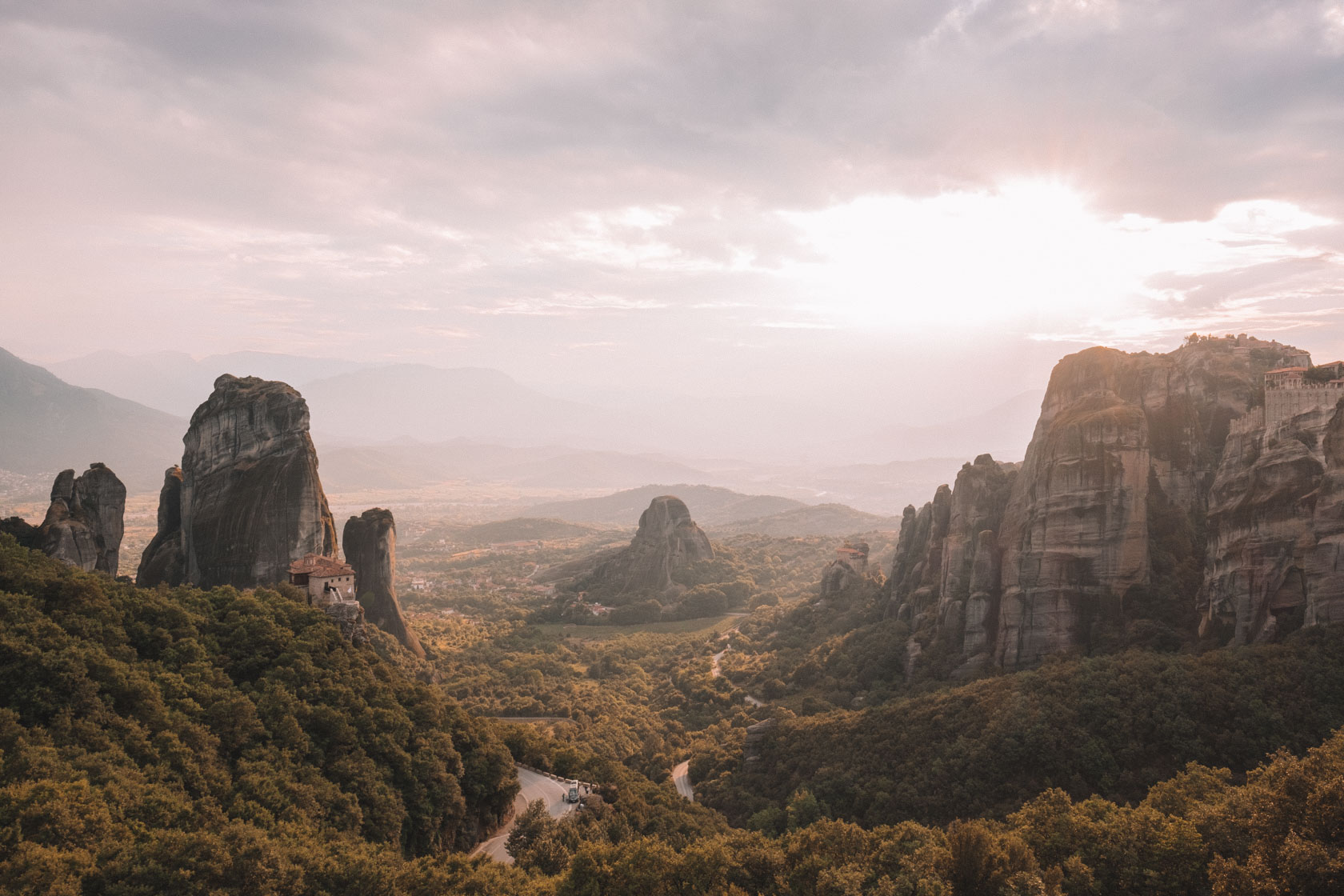 7. Cyclades Islands (Santorini, Mykonos)
Probably the most famous group of Greek Islands, the Cyclades include Santorini and Mykonos. While those islands warrant a trip on their own, similarly to Meteora, if you won't get another chance, you might want to consider fitting a tour in to your Athens itinerary.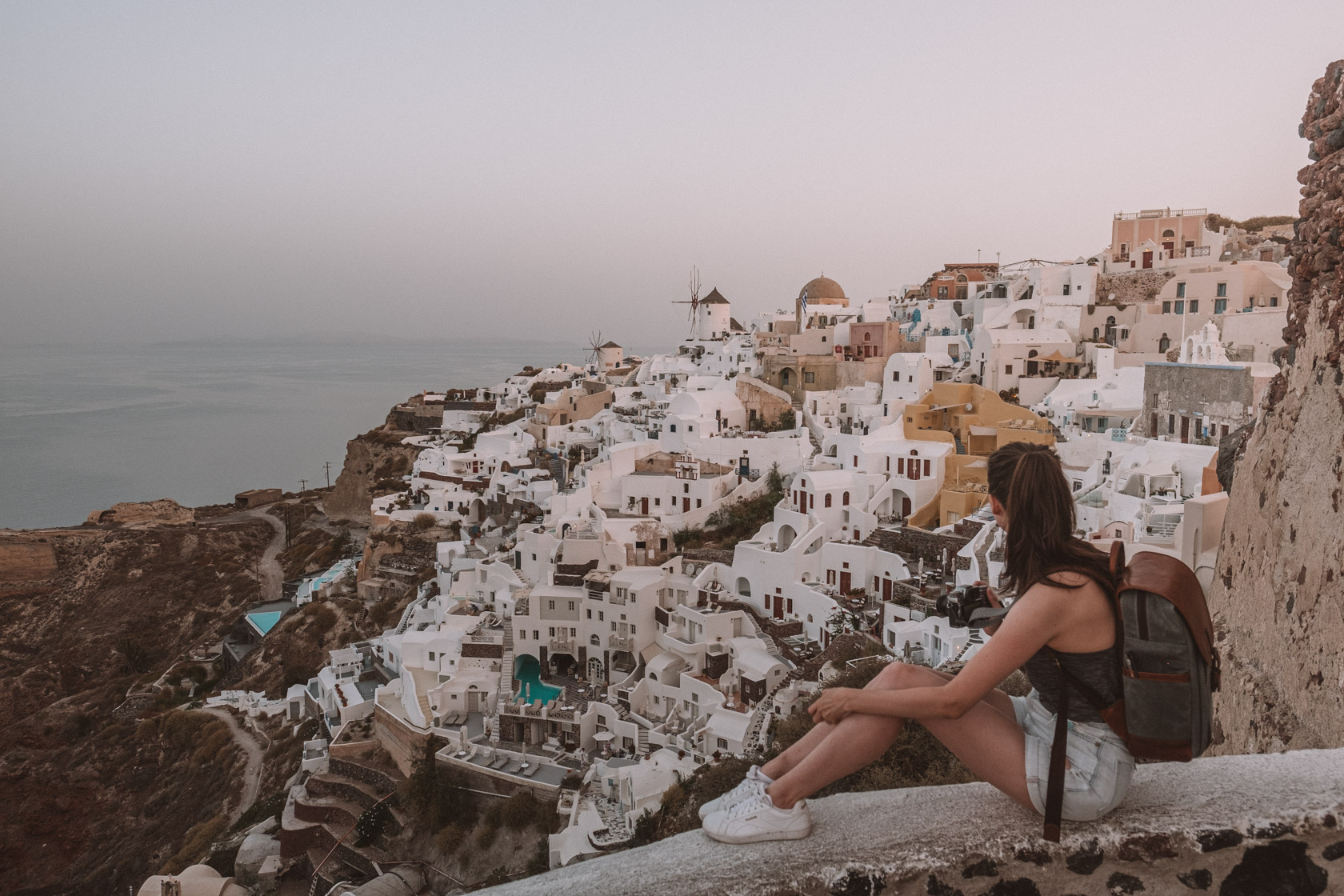 If your heart is set on Mykonos, my tip would be to check prices and availability for a one-day ferry tour to Mykonos from Athens.
Alternatively, you can reach Santorini as well by a 45-minute flight from Athens. Despite the small size of the island, I would still recommend spending at least 3 days in Santorini to make the most out of your trip.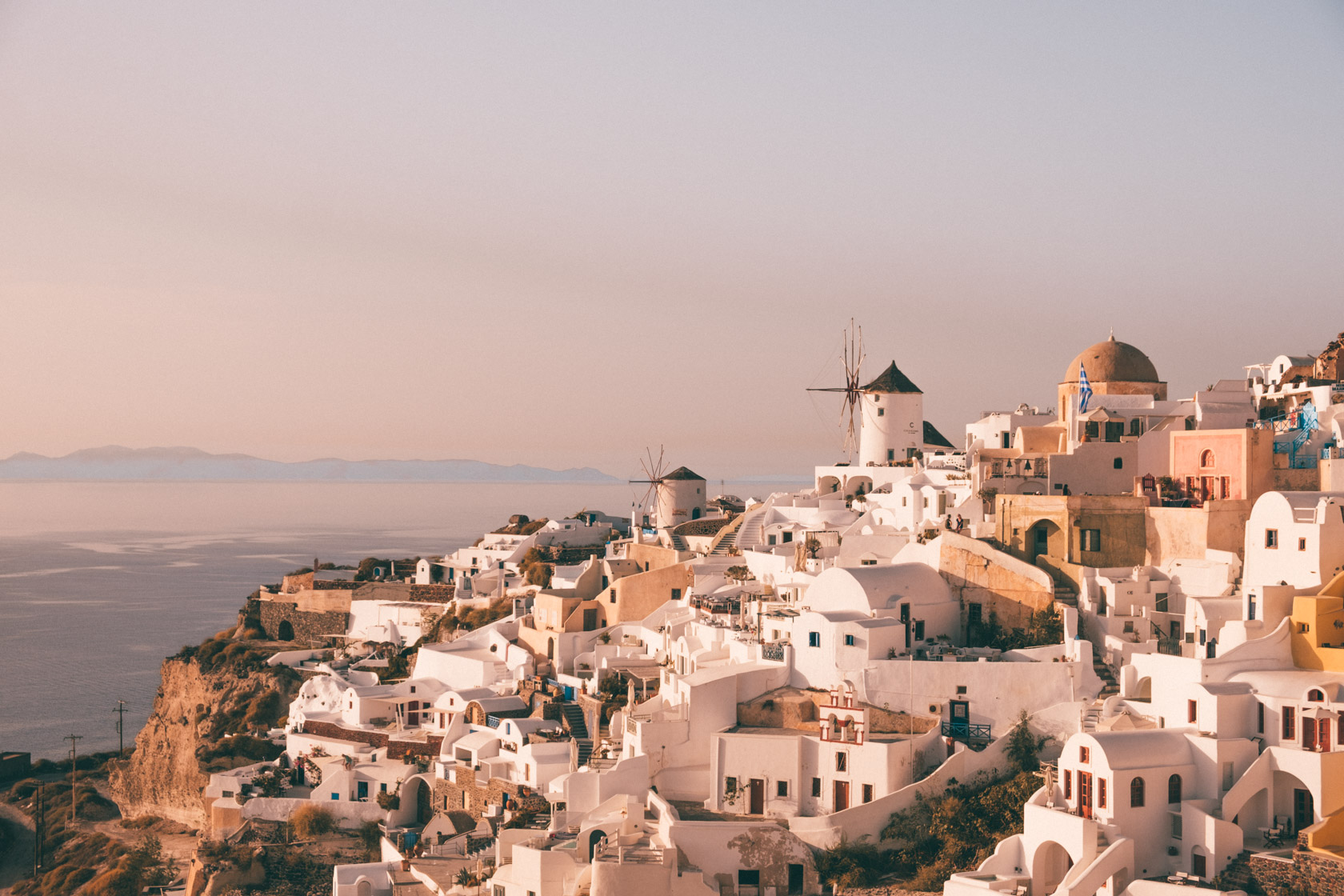 Above you'll find guided tours for each of these options, but you can also rent a car in Athens. It really depends on whether you're comfortable driving abroad, if you want a guide, and if you want to drive. Renting a car can be pretty cheap in Greece, just make sure you book in advance during the high season. Click here to check rental car availability for your dates in Greece on DiscoverCars (where we always book our cars).
Which day tour from Athens would you take?
I'm really glad we went to Mycenae as an archaeology nerd, but at the same time, I can't wait to get to the Greek Islands on my next trip (though hopefully longer than just a day!).
If you're planning a trip to Greece, don't miss my other posts about this awesome country (all of which have been updated for 2023):