When's the last time you visited somewhere and you weren't in a sea of tourists? It seems that with the rise of mass tourism, it's hard to go anywhere without contributing to the problem yourself!
Luckily, that's not the case in Zagori.
Zagori, Greece is a mountainous region in Northern Greece renowned for its traditional stone villages, called zagorohoria, and stunning nature, hiking trails, and cultural heritage. For hundreds of years, the people in Zagori traveled between villages in the community over footpaths through the forest and over masterfully crafted stone bridges that still stand today.
What's more, Zagori is home to Vikos Gorge, among the deepest gorges in the entire world. There are stunning viewpoints you can reach easily by foot and enjoy the view.
Read on for things to do in Zagori, where to eat and stay, and a map of all the locations you'll want to explore!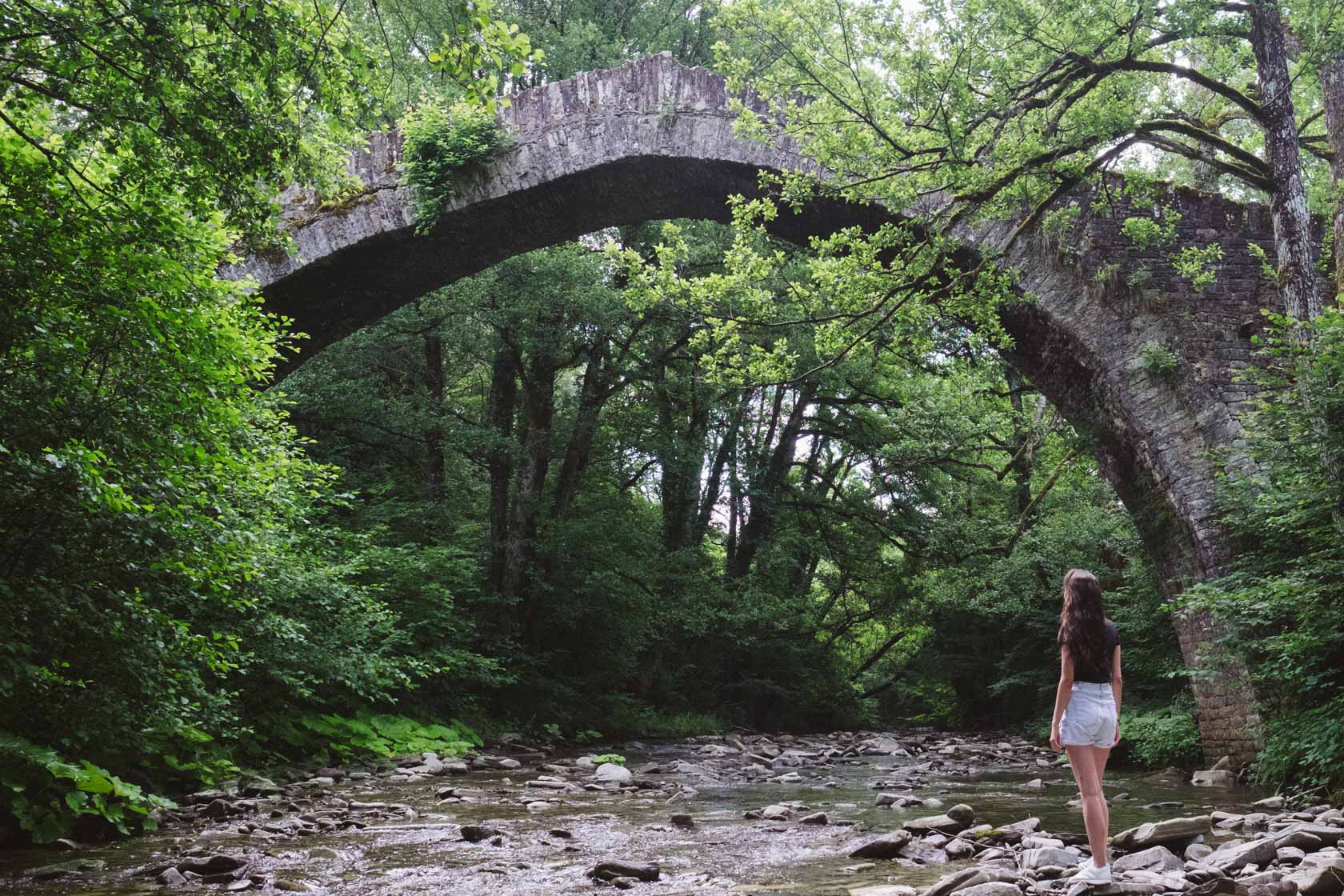 Some links in this post are to affiliate sites. If you purchase something through them, I may earn a small comission — which costs you nothing! I am very grateful when you use my links to make a purchase.
Can you visit Greece now? (Summer 2023)
Greece no longer requires proof of vaccination or a negative test in order to enter the country.
Reasons you should visit Zagori
Tons of animals and wildlife. While in Zagori, I saw one (tiny, harmless) snake, one deer, two tortises, lots of sheep, tons of cows, and shared the road with all these creatures.
Much of the tourism is local. You won't find tour busses or hoards of vacationers – Zagori really is off the beaten path when it comes to travel in Greece. Enjoy having the place to yourself!
You can have an authentic experience of what it was like centuries ago. The stone bridges of Zagori have been standing since the 1800's and the footpaths that connect the villages are still in use today. It doesn't feel like disneyland-ified if you know what I mean 😉
Zagori contains the world's deepest gorge! There are even "Guinness World Records" signs in several places that prove Vikos Gorge in Zagori is the deepest in the world, in proportion to its width.
Discovering stone bridges in the forest feels like being an archaeologist on vacation. And the best part is NO ONE ELSE IS THERE! No queues, no waiting for the "best photo spot" – you can just discover these things based on your neat paper map and have this experience all to yourself 😄
Are you convinced? Here are a few things to know before heading to Zagori.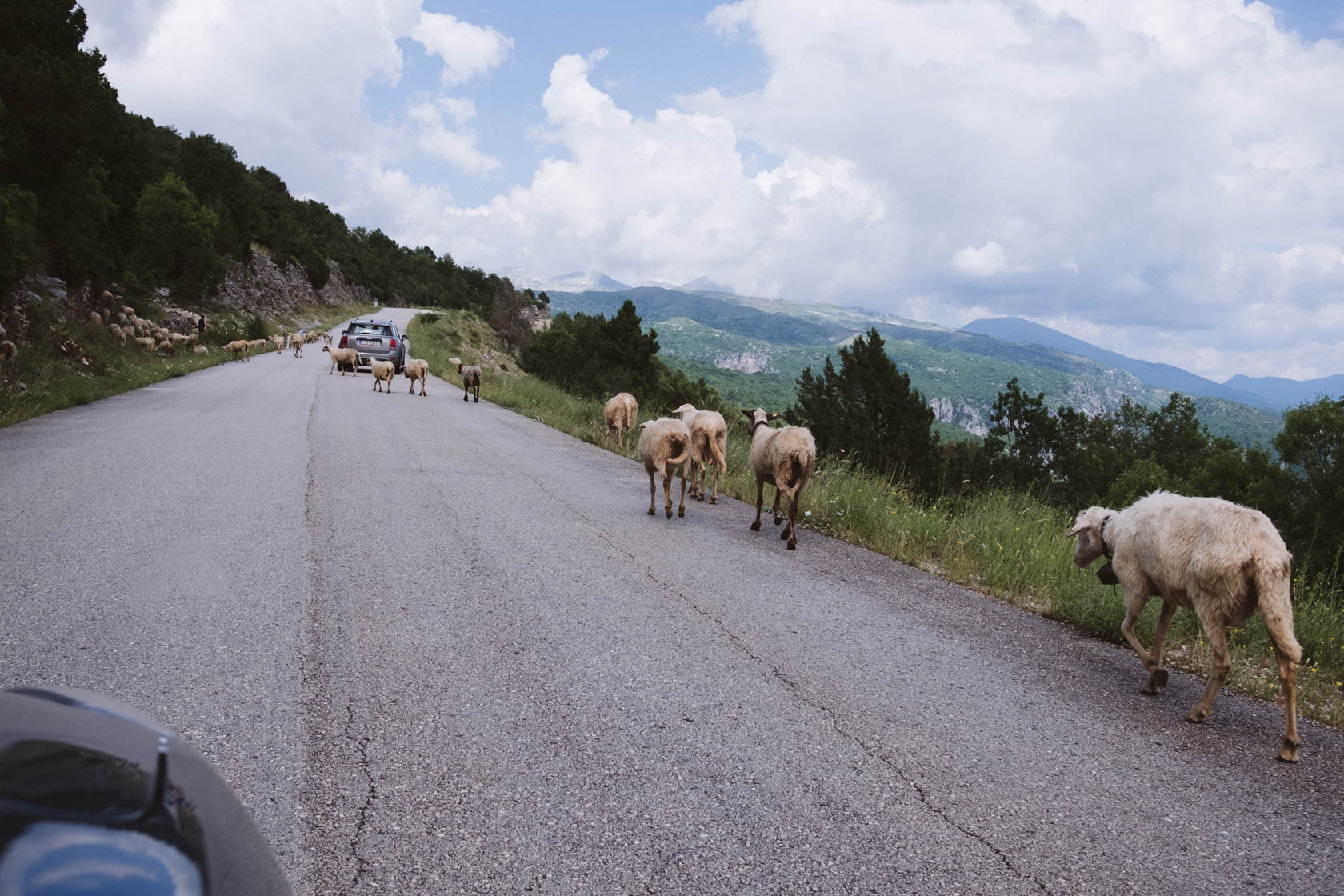 While in Zagori I saw my first ever real-life shepherd. I think he was laughing at our car.
Before you go to Zagori
Check RyanAir for cheap flights to Thessaloniki. Zagori is a good drive away from Thessaloniki but you can fly into this major city for under 100€ round trip. Check for cheap flights to Thessaloniki
Prepare for all kinds of weather. We went to Zagori in June, and every day was a mix of pouring rain and blazing sunshine. Usually the mornings were clear, and the evenings became rainy. That means: pack sunscrean and an umbrella 😄
Cards are widely accepted. I didn't expect this to be the case, but almost everywhere let us pay by card. That said, if you need cash, one of the only ATMs in the area is located in Monodendri .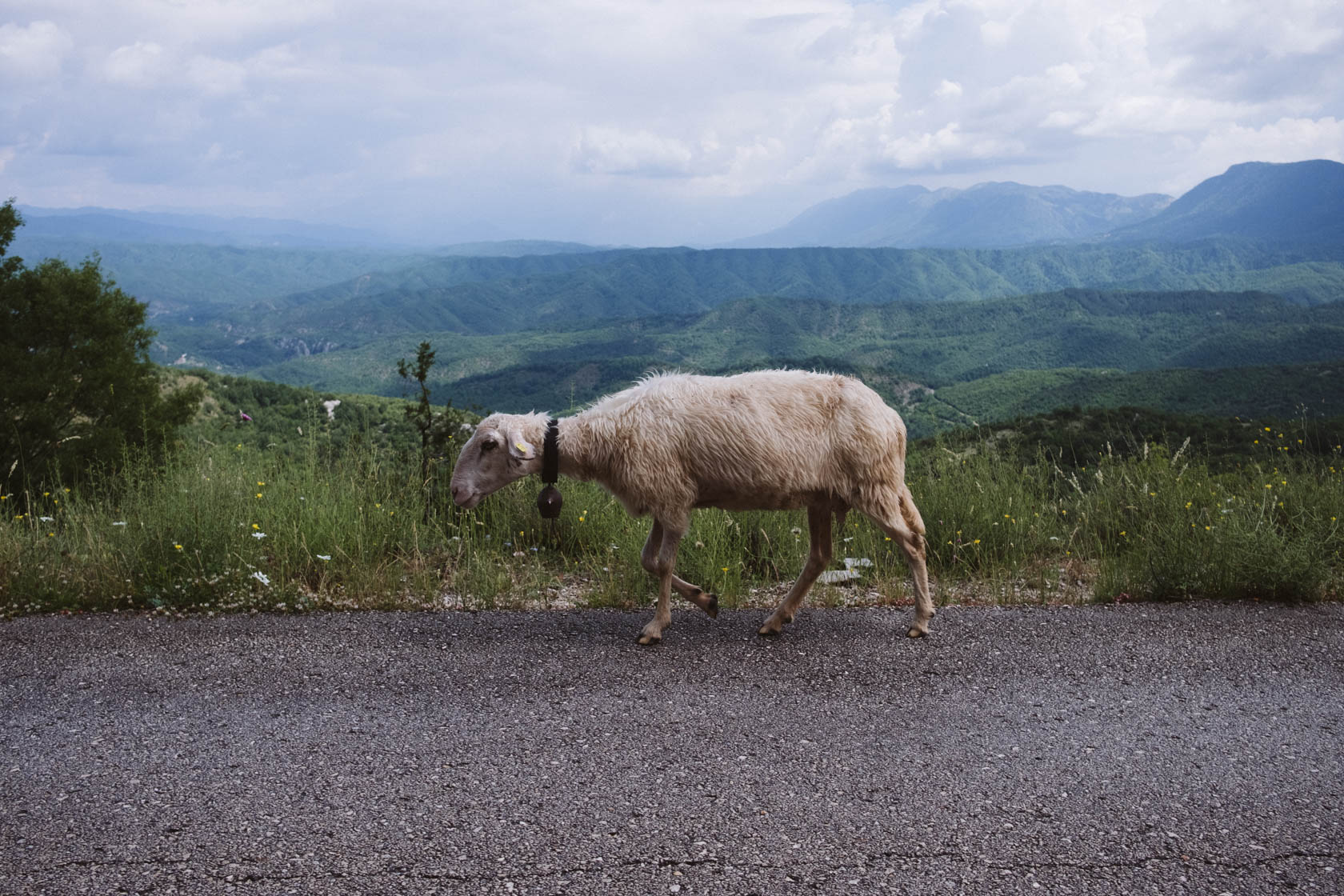 Looking for a full-blown guide for Northern Greece? Check out my Northern Greece Travel Guide and Itinerary for things to do in addition to Zagori.
Here's a summary of how we spent our trip.
Duration 2.5 days
Dates visited June 16-18
Recommended accomodation Hotel Machalas – Spacious room (including a jacuzzi?!), friendly and helpful owner, plus authentic style stone houses in a very convenient location for visiting the region's famous stone bridges.
Recommended dining We enjoyed Lithos in Dilofo the most during our stay. Friendly people, good prices, and they were playing the World Cup match so we could keep an eye on the score 😉
Recommended guidebook This Greece travel guide (just updated for 2020!) was very helpful planning our entire trip through Northern Greece.
Top Things to do in Zagori
There's a surprising number of things to do in Zagori, despite its relatively compact size and the fact that it's largely unknown to foreign tourists. Here are the best things to do in Zagori no matter how much time you have in the region.
Visit the Zagori villages
Zagori has many small villages, some of which are down to single-digit full-time residents. People used to commute between villages using trails, which link together the communities. Whenever these trails traversed water, you could count on a stunning stone bridge to stand there to help you over.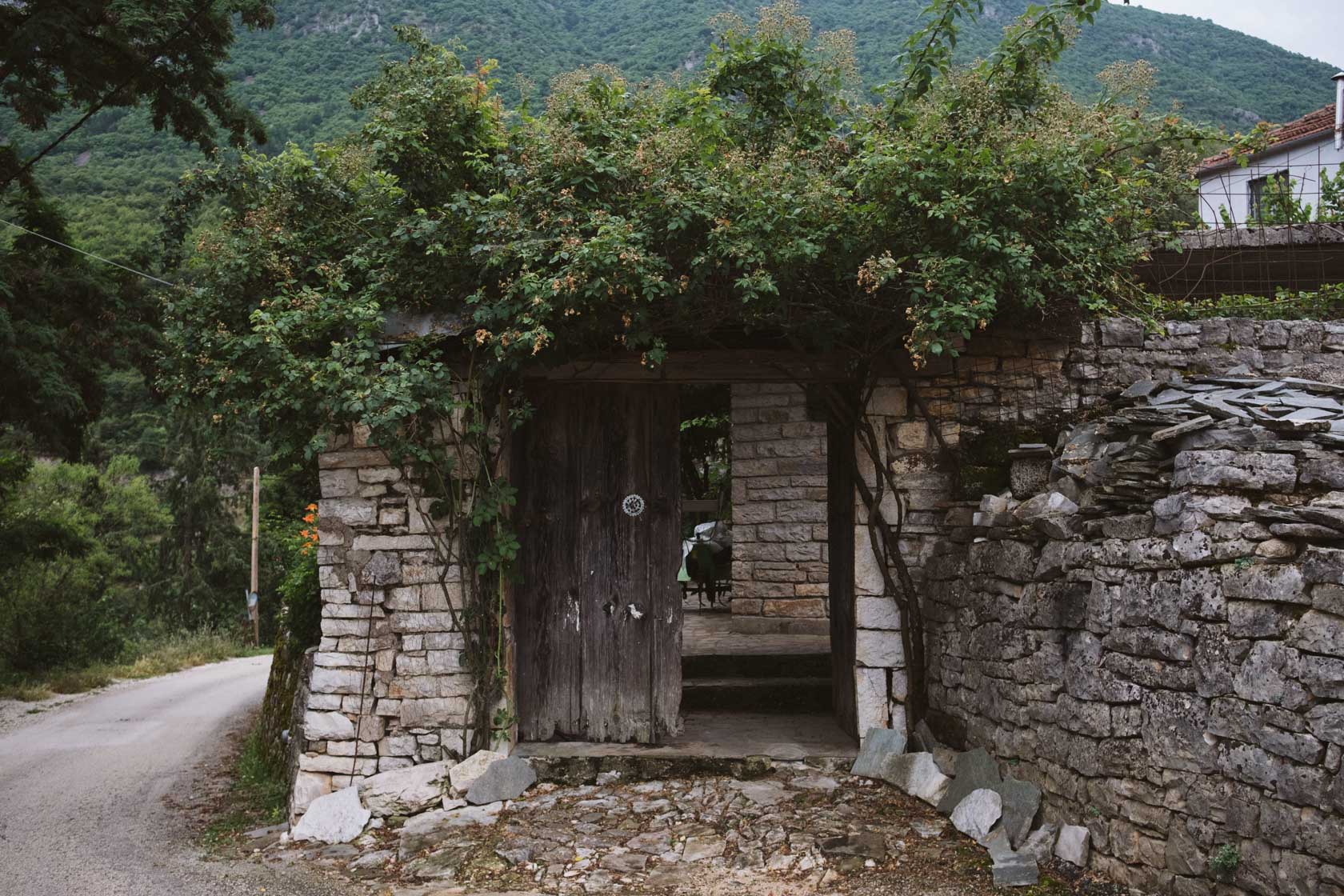 Here are some of the most notable villages in Zagori and what you can expect to find there.
Monodendri – Easily the largest village in the region, there are a number of cafes, a town square, the only ATM for kilometers, a former monastery, a primary school – you name it, Monodendri has it.
Kipoi – This is the small village we stayed in, which essentially consists of one street, a few modest hotels, and two restaurants. The convenient thing about Kipoi is that it's located very close to all six stone bridges.
Mikro and Makro Papingo – Located close to the Papingo rock pools, each of these towns is a good starting point if you plan to hike up to Dragon Lake or even to the summit of the mountains, Gamila.
Aristi – A cute, modestly size village notable for its bell tower and church. You can pass through here on your way to the Papingo rock pools.
Vikos – Come here for a different perspective on the gorge from the panorama point, just a short walk from the center of the village.
Dilofo – With just full-time 7 residents remaining, Dilofo is considered one of the nicest villages to visit. I didn't get to see much owing to the heavy rain unfortunately!
See the Papingo rock pools
Apparently in the Summer, the Papingo Rock Pools are a popular spot to go swimming. Go far enough into them and you'll be confronted with a waterfall you need to climb to continue up the ravine.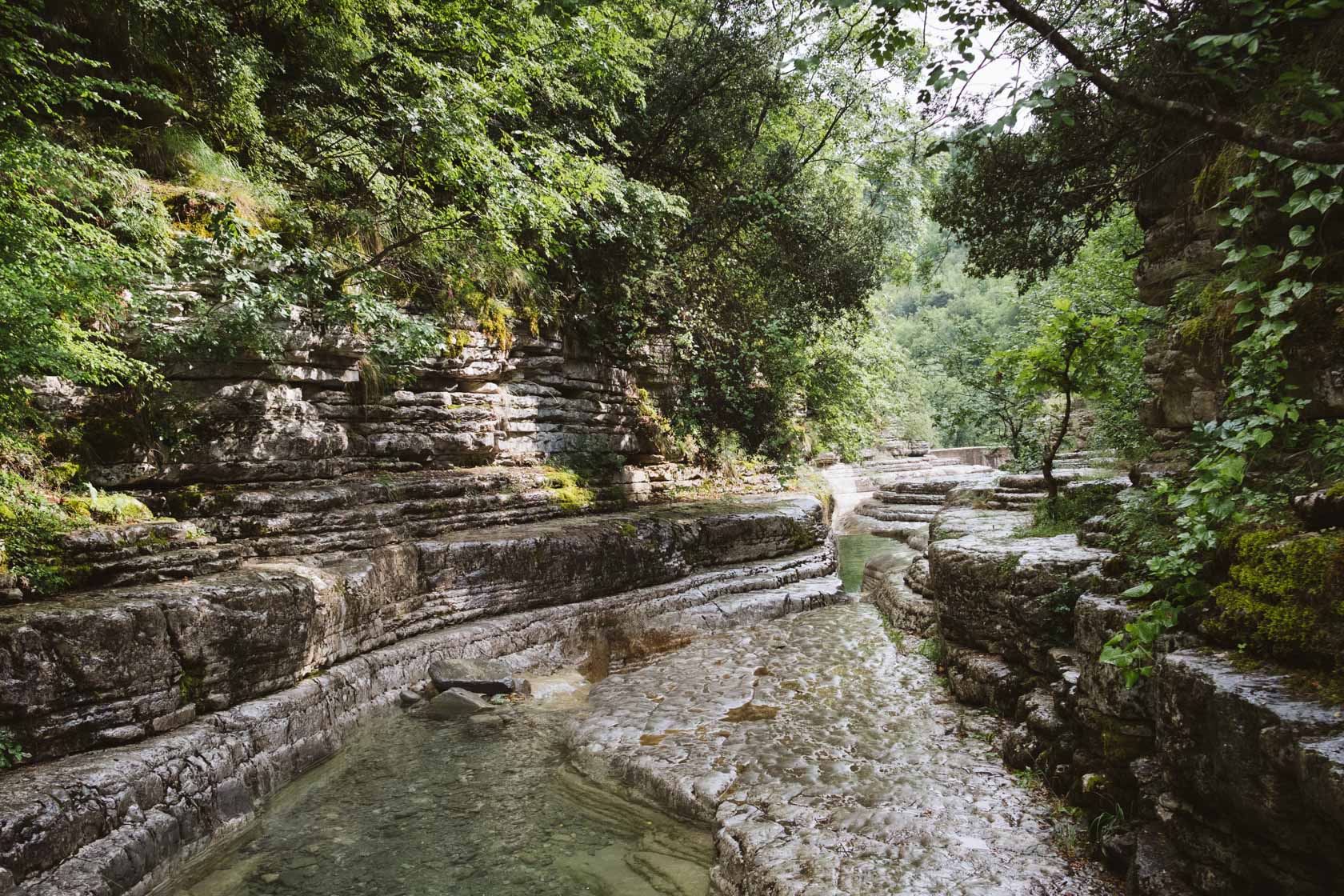 Walk the famous Vradeto steps
When traveling up hills and between villages, many of the locals used these steps to traverse a good distance. Beginning at the highest village in the region, Vradeto, for which the steps are named. You can even go on a hike using these steps to reach one of the most beautiful lookout points over Vikos Gorge, Beloi Lookout (described further below). That hikes takes about three hours, and you can even do it with a professional trekker . This hike is suitable for the whole family.
Check out the Voidomatis River
Some of the clearest water I've seen! The Voidomatis River is a tributary of the Aoös river, for which the Vikos–Aoös National Park was named. The river is straddled by the Kledonas Bridge, which allows just one car to cross at a time. In the summer people take a dip in the river, but you can also go rafting and kayaking here too.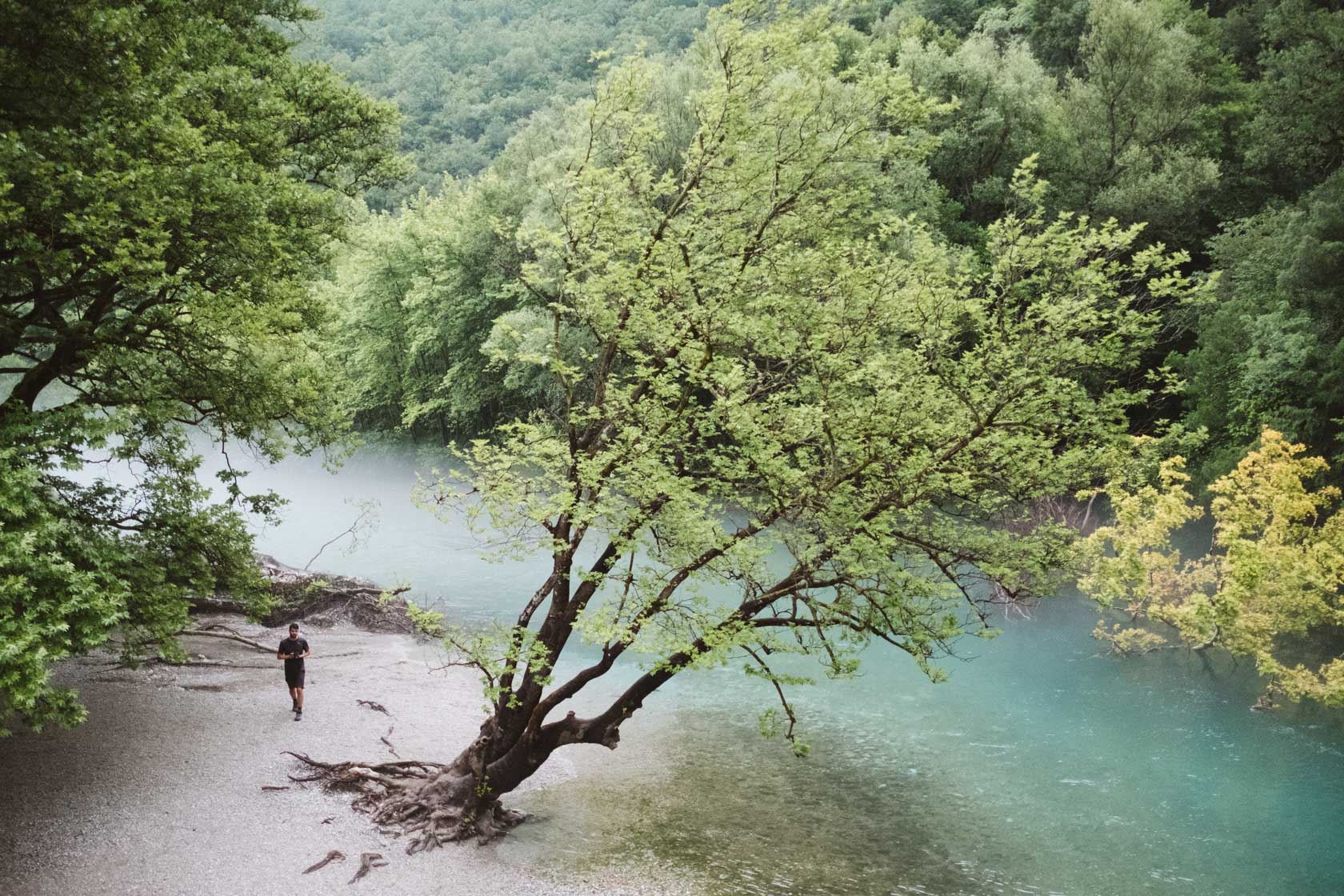 Explore Vikos Gorge
No matter what you will do some amount of hiking, whether it's to reach the Beloi lookout point or to experience what it was like to travel between villages by foot. This path described below takes only one hour and includes a bridge-crossing.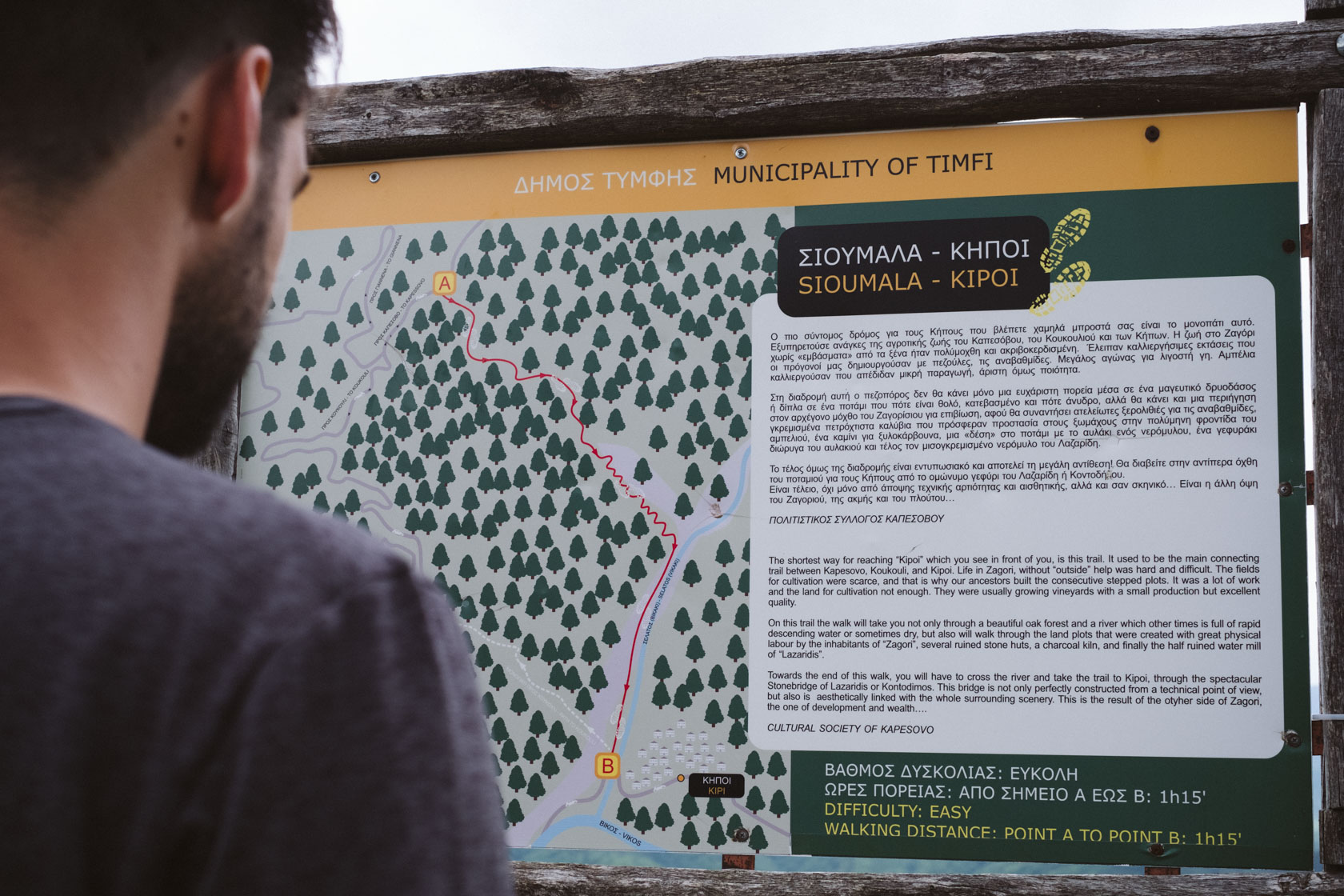 Here are a few places that you could hike to near Vikos Gorge.
Beloi Lookout
It takes roughly 30 minutes to hike to the Beloi lookout point, and as someone who is honestly not the most enthusiastic hiker, I can say the journey is really easy and rewarding. You also don't really need to be wearing hiking boots, my tennis shoes held up perfectly fine for this trek.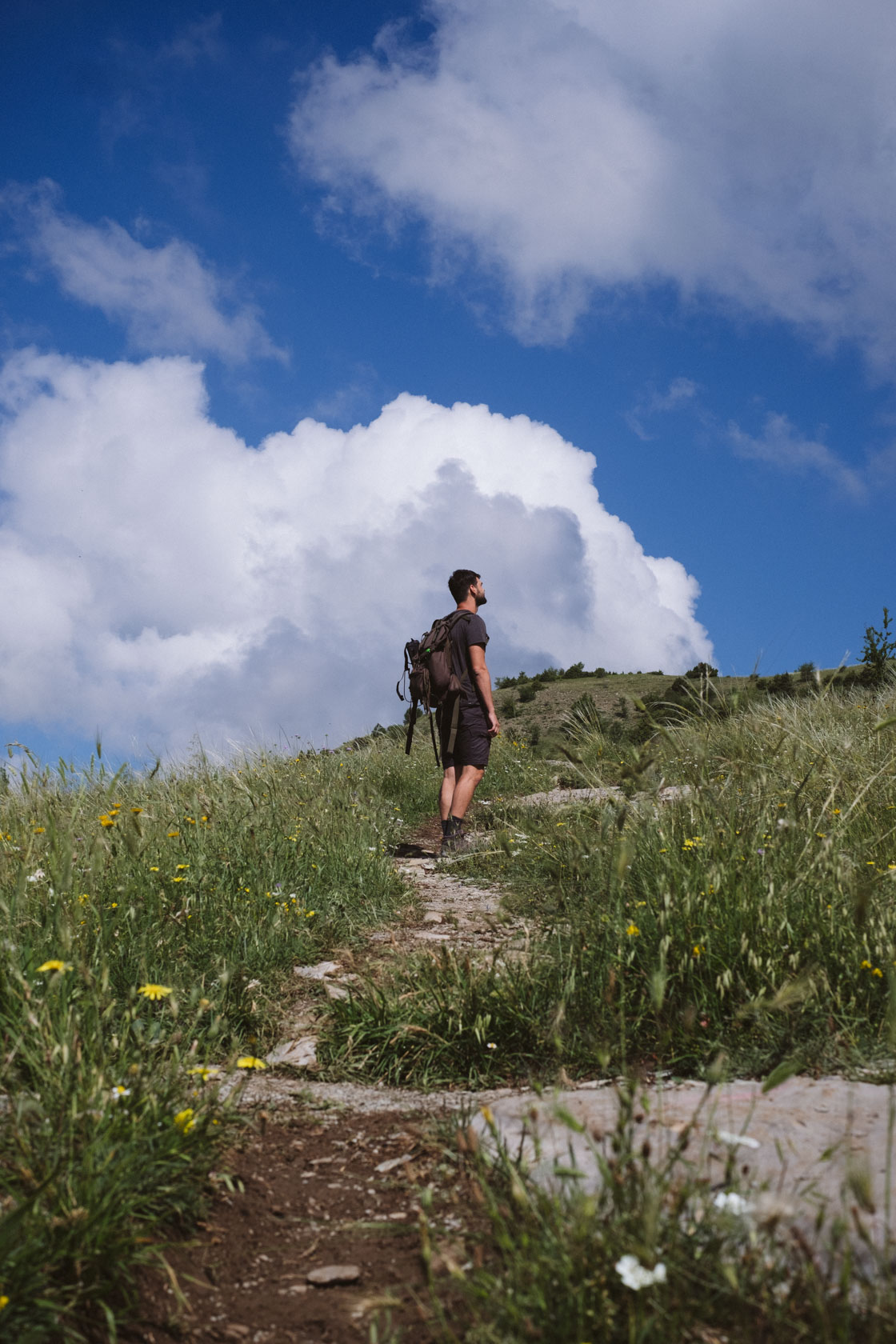 On your way to the viewpoint, you will see countless varieties of wildflowers and butterflies.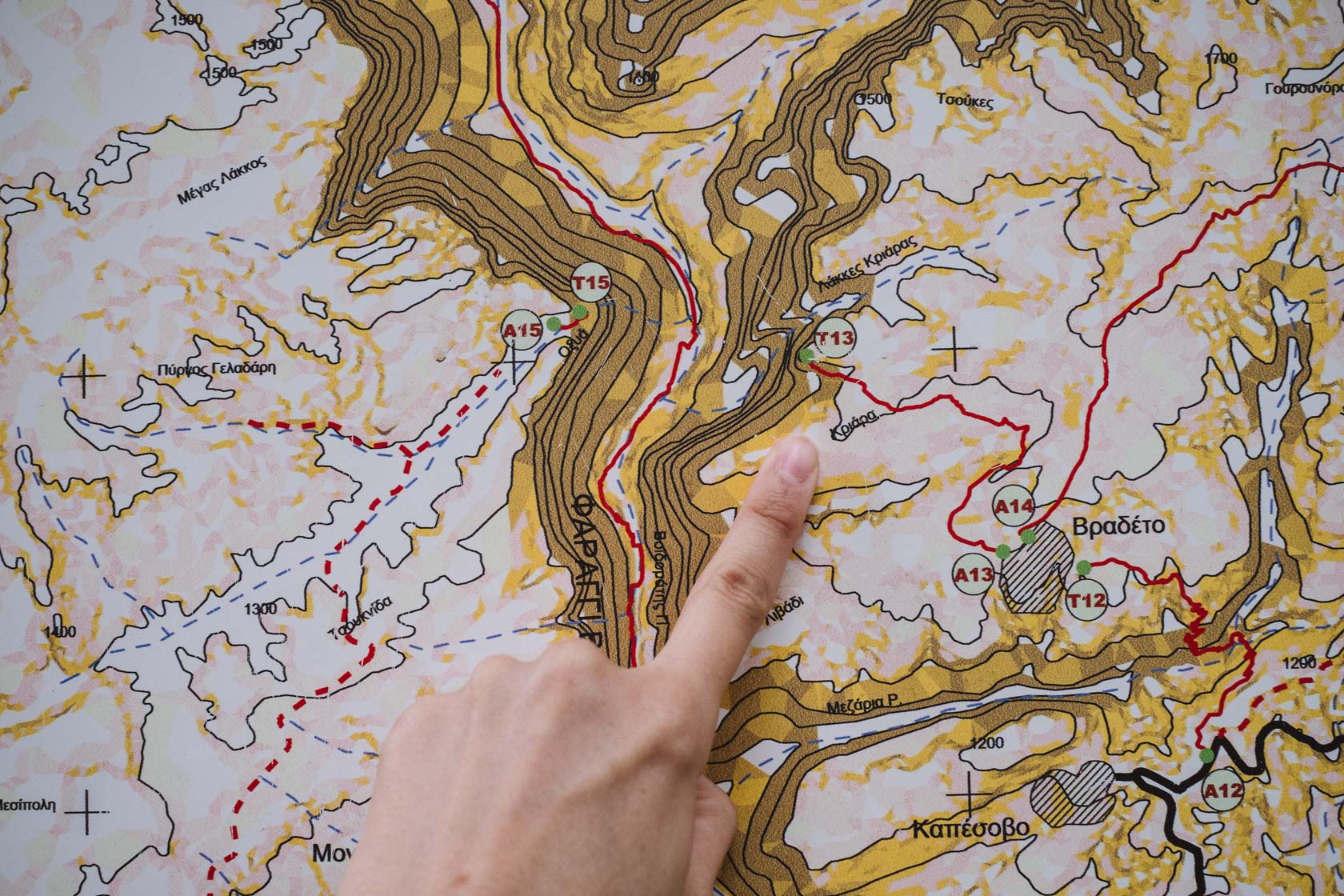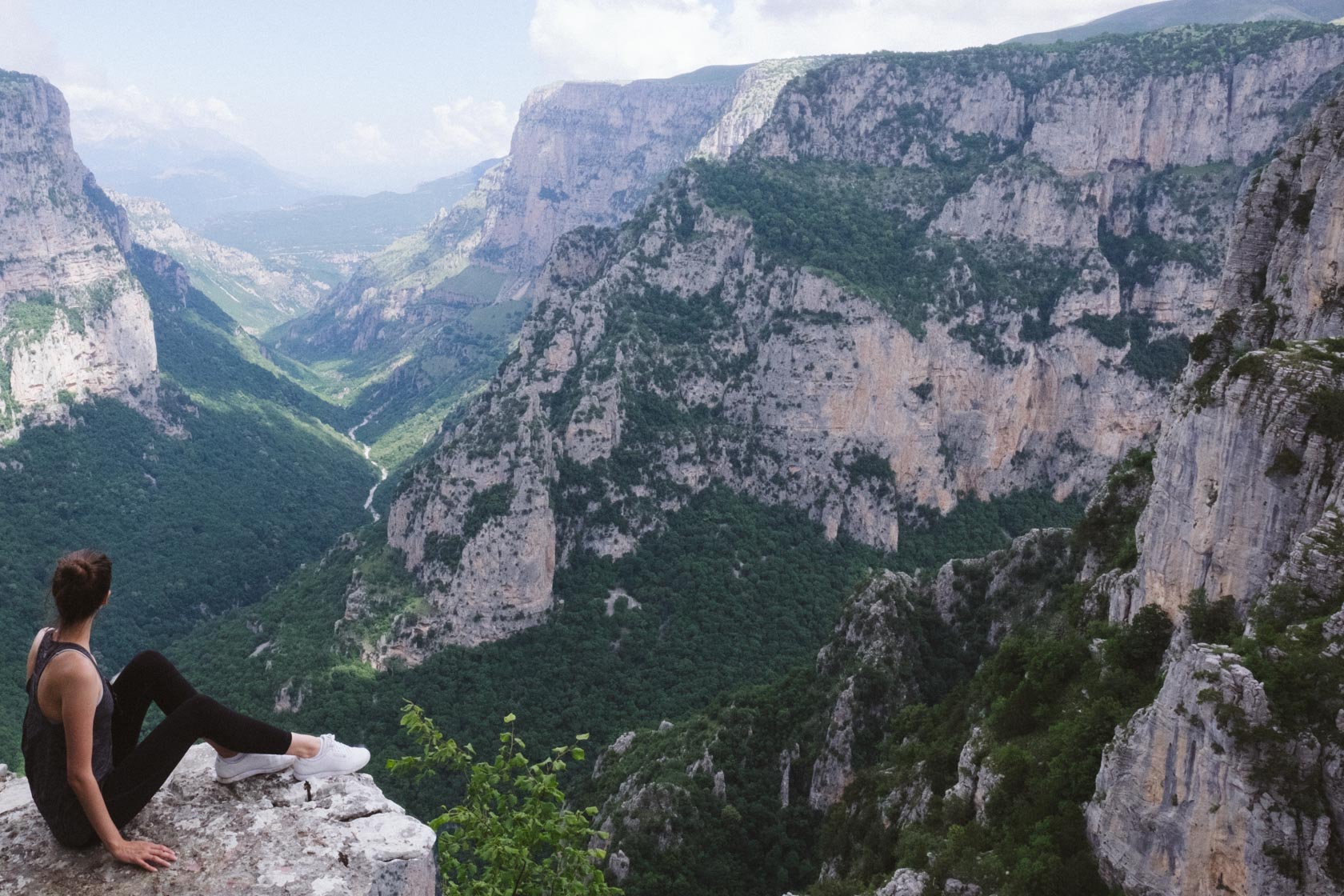 The view from the Beloi lookout point.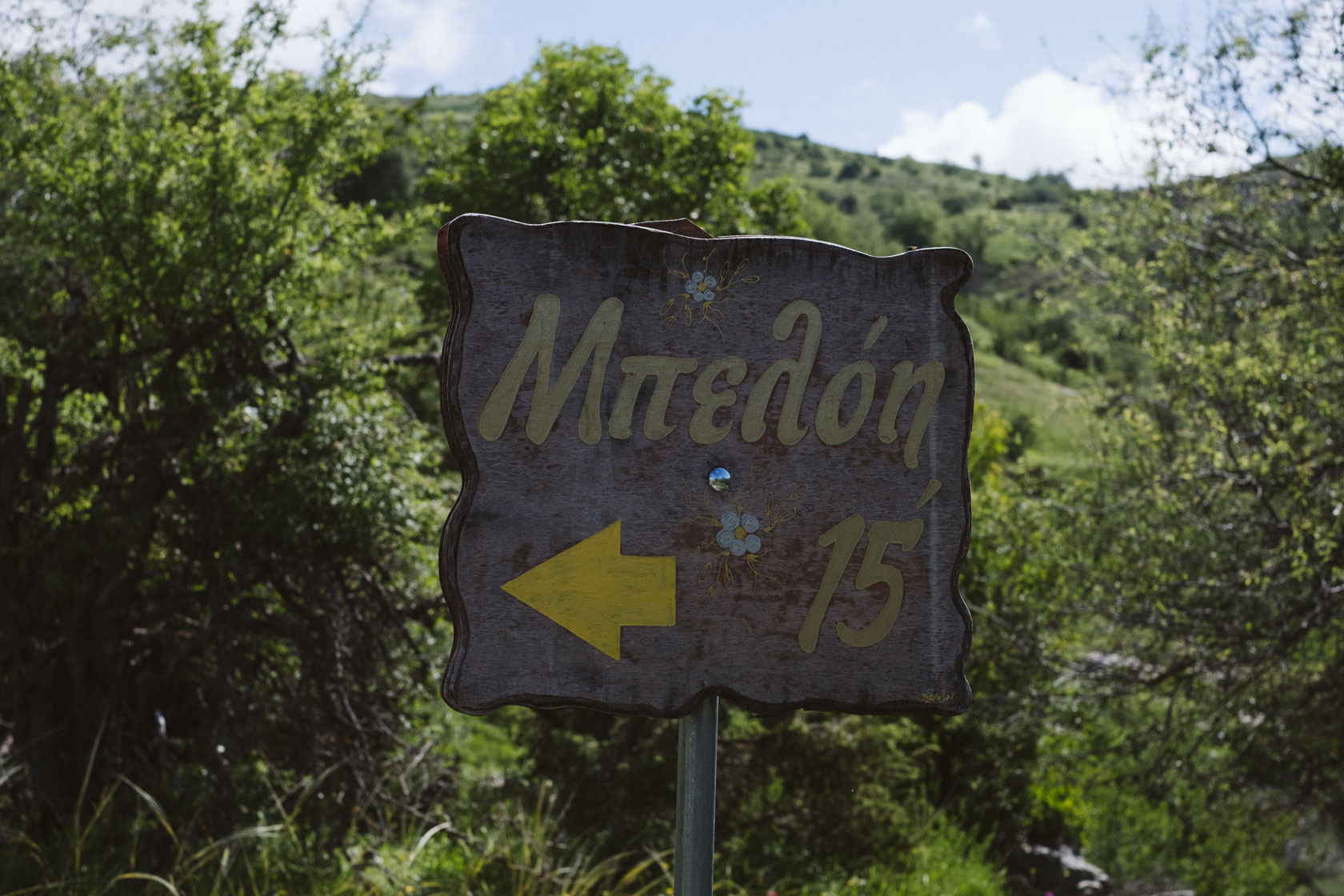 There are plenty of trail markings along your way to the viewpoint.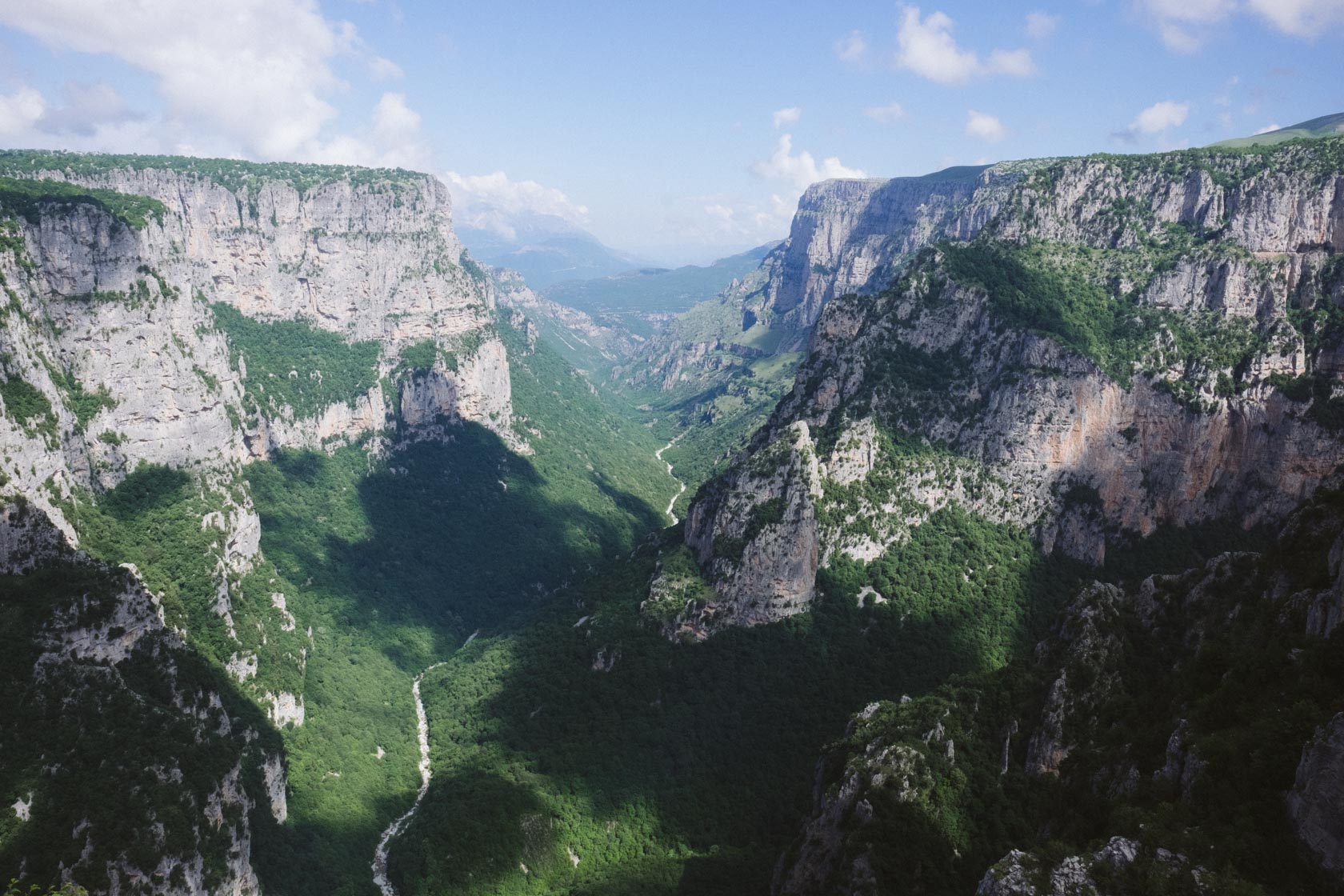 The reward 😄
Oxia Lookout
Another lookout point on the other side of the gorge is known as Oxia . The "hike" to Oxia is less than five minutes down a stone path, but also offers a stunning view.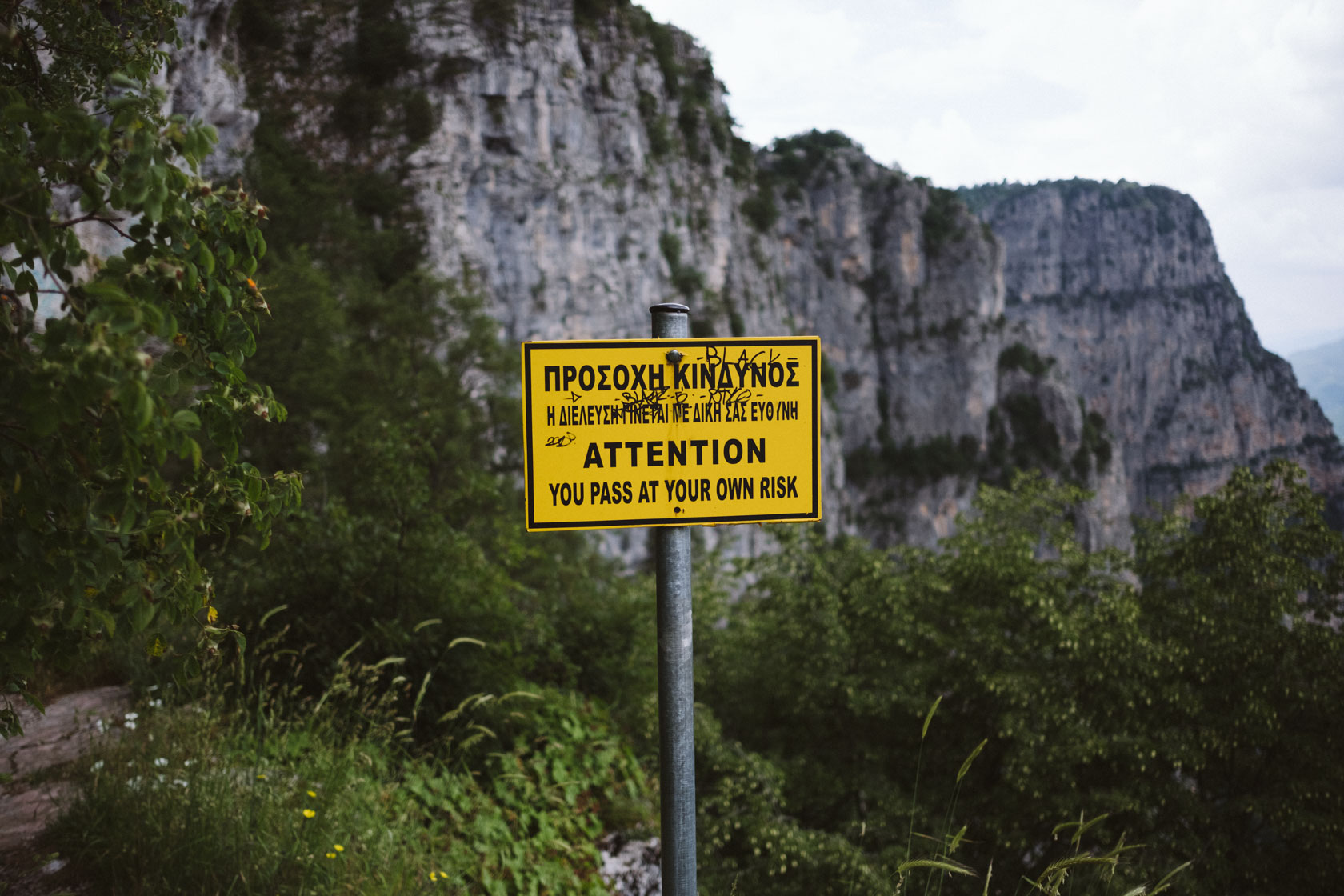 When you arrive, you can stay at the stone wall or walk a bit further to get closer to the canyon's edge. Naturally we did that and it was horrifying 😄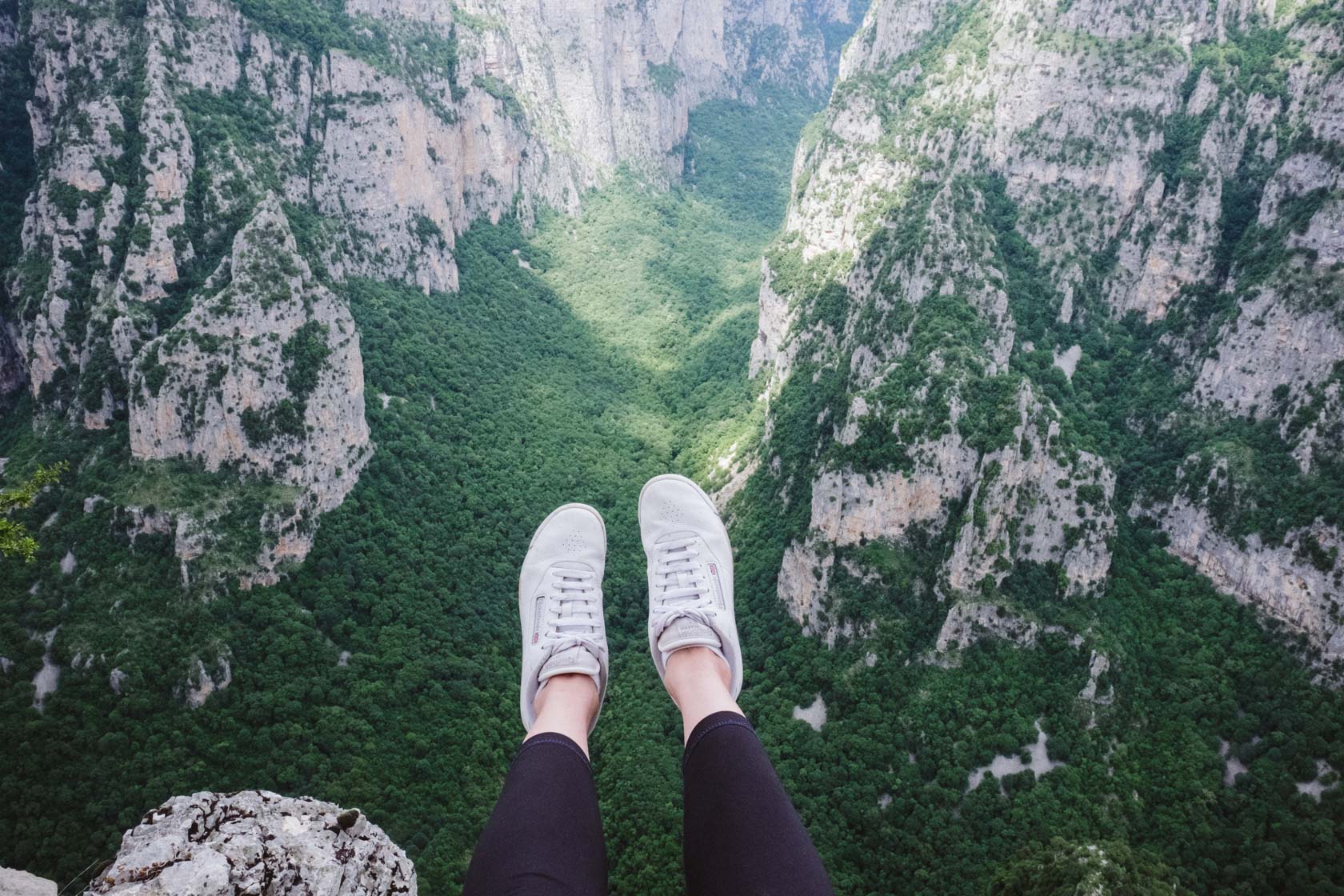 Drakolimni
Another popular place to hike in the area is to Drakolimni , or Dragon Lake. This is a 4.5 hour hike in one direction, so you need to be prepared and have good weather ahead of you! Unfortunately we did not plan for this hike, nor would the weather have smiled on us if we had. There is also a refuge en route to the lake where you can stay. It has a maximum capacity of 50 people.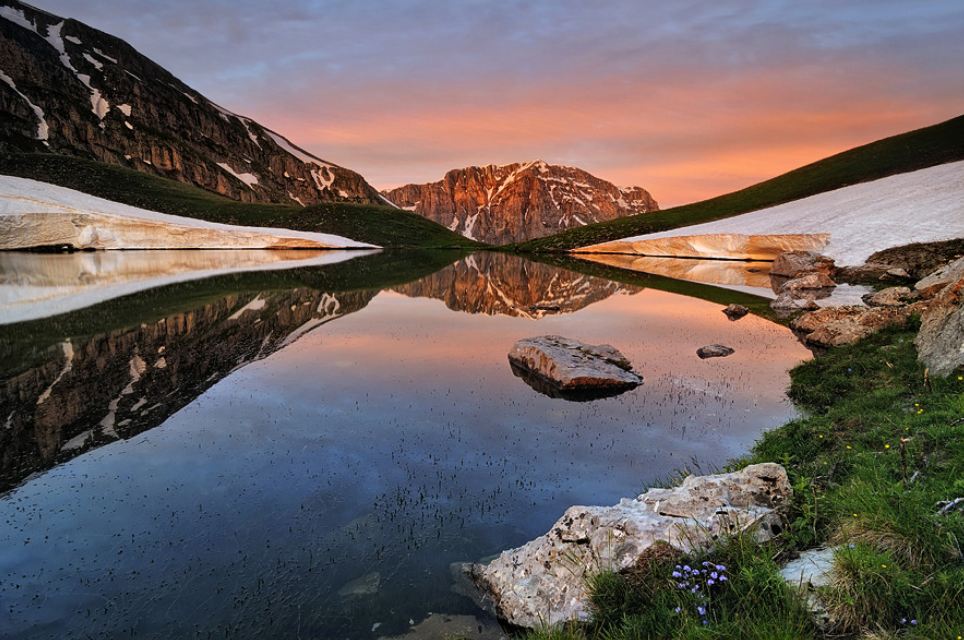 Photo credit: Maria Kaimaki
Find the famous Zagori stone bridges
Hunting for stone bridges is one of the most fun things to do in Zagori. What happens is that you're driving around and suddenly a bridge will pop up on the side of the road. Many smaller ones may not have a name, but they are still special to discover! While the entire Zagori region has over 160 bridges, here are some of the most prominent bridges in the area around Kipoi.
Petsioni Bridge
Kipi (Plakidas) Bridge
Kokori's Bridge
Lazaridi's Bridge
Milos Bridge and Watermill
The locations for all of these bridges are indicated on the map above. Here are a few special facts about each bridge!
Petsioni bridge
Probably my favorite bridge of the set. To get here, you need to hike away from the road for about ten minutes. For most of the time, you cannot see the bridge at all in the distance. Once it appears, you see that the vegitation has been creeping across its stairs, leaving a floor of flowers in its wake.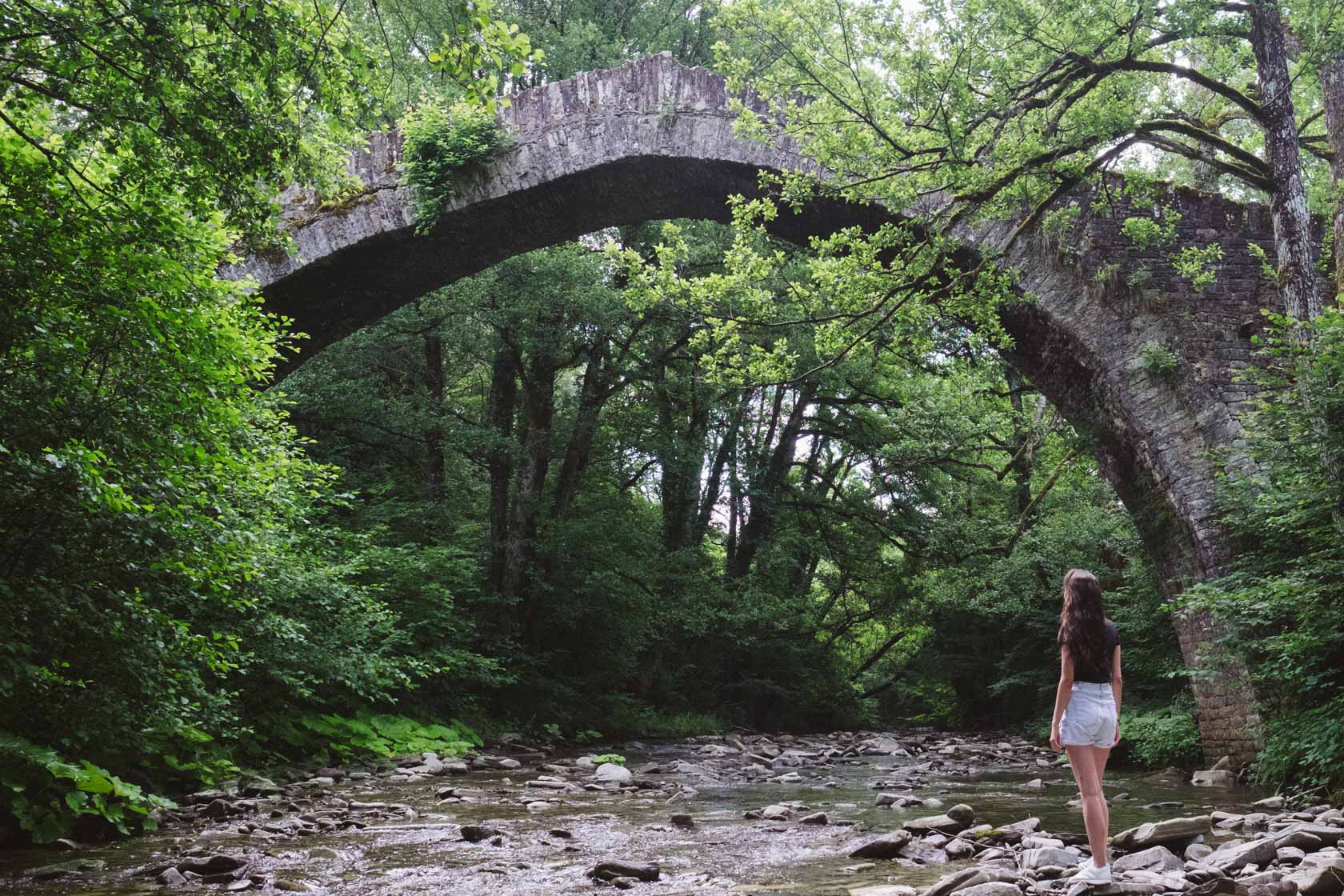 You can cross the bridge and climb to the bank of the river for the best photos. I like this one the most because it feels like a part of the surrounding nature!
Kipi (Plakidas) bridge
Kipi (Plakidas) bridge is probably one of the most famous, given its distinct triple arch and the fact that it is visible from the road. To get here just follow the map, and take a stone path to the foot of the bridge.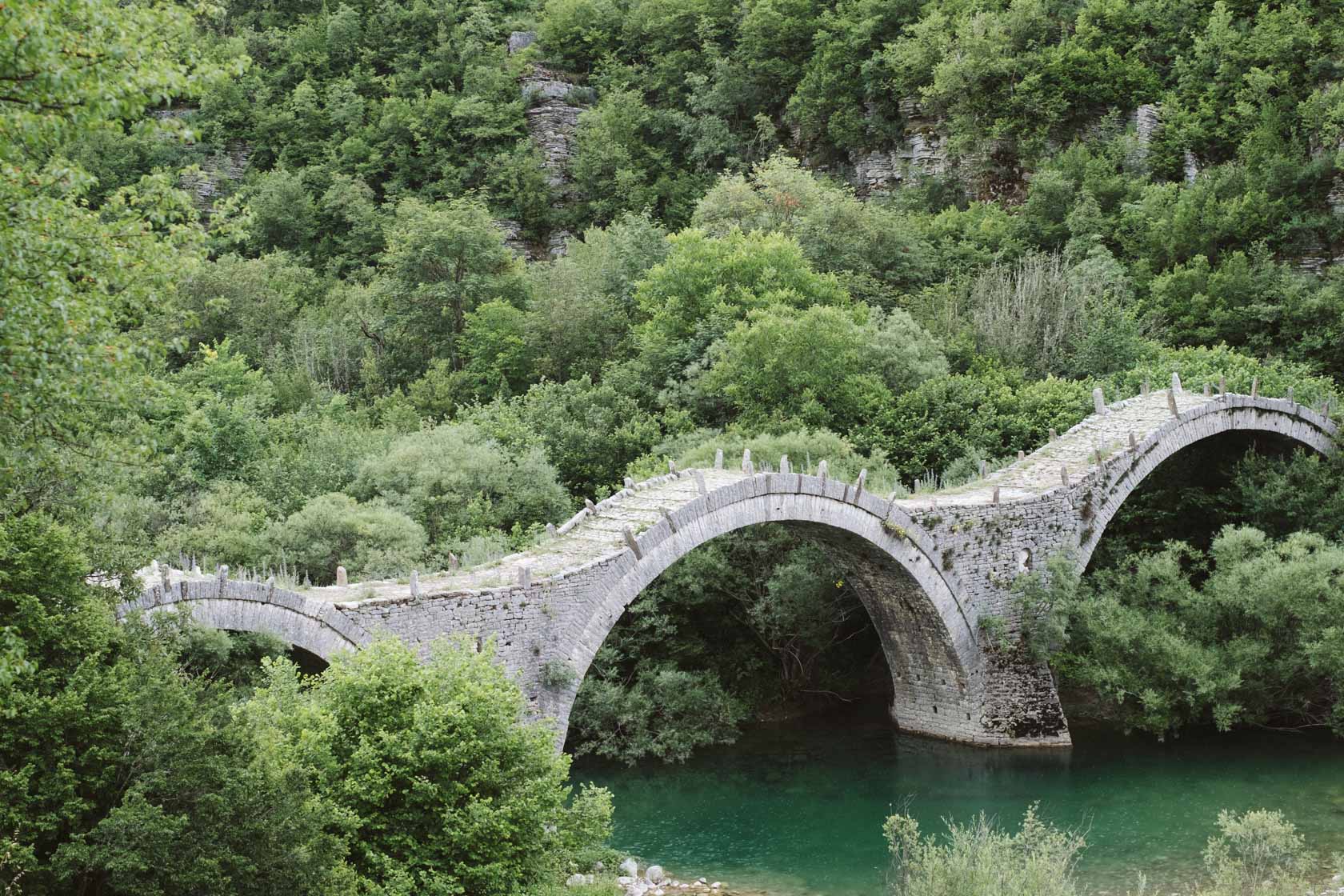 Kokori's bridge
This bridge was actively being worked on by local craftsmen when we encountered it. You can actually hike between this bridge and another bridge along the creek. It has a lovely single arch with a small relieving window on the right-hand side.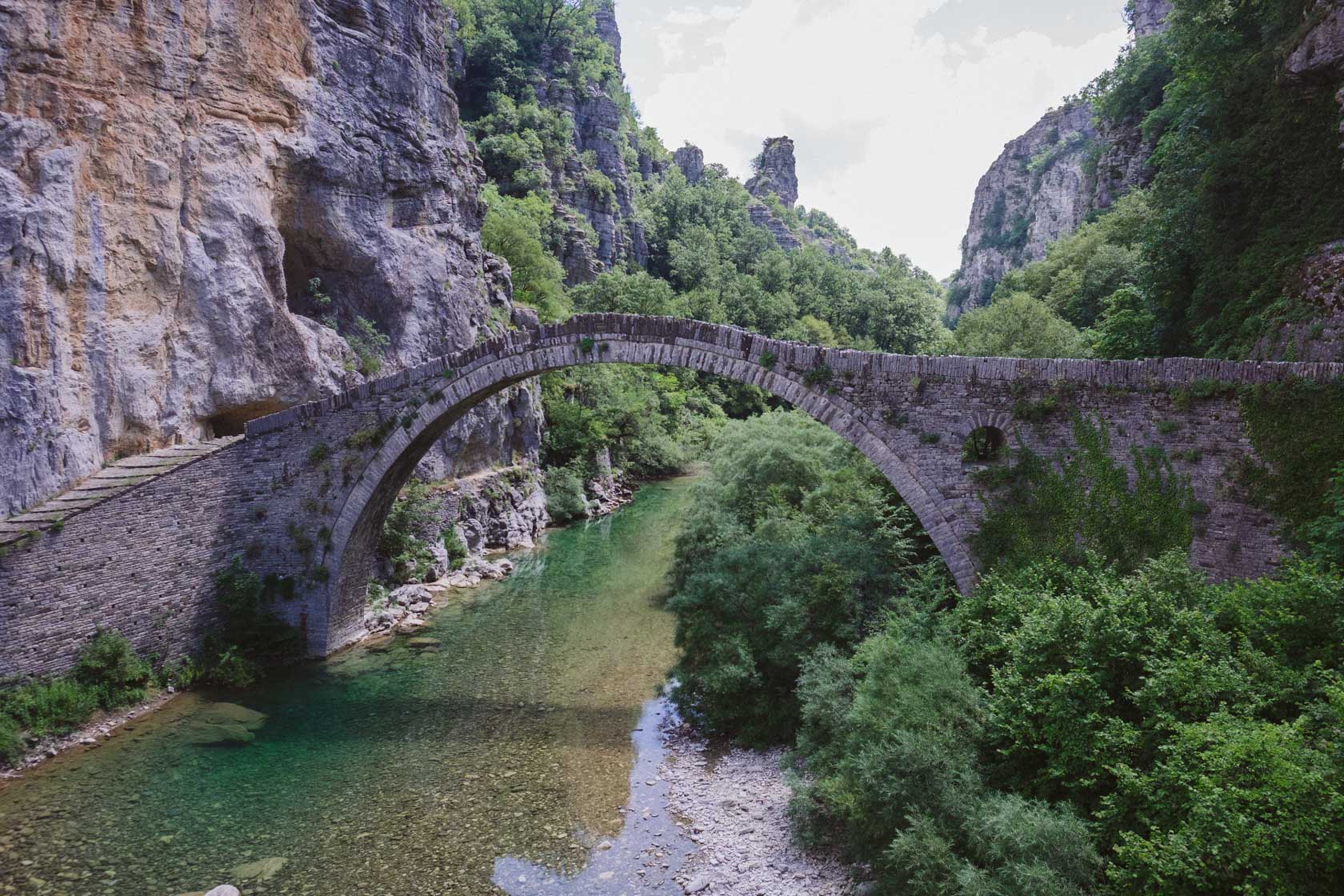 Lazaridi's bridge
Lazaridi's bridge is so close to Kipoi that you could probably just walk there if you're staying in the area. Apprach the bridge from the stone footpath and then continue along side the (precarious!) dirt path for the best photos of the bridge. You can also cross the bridge and picture the bridge from the bank of the creek, however several trees will obstruct your view.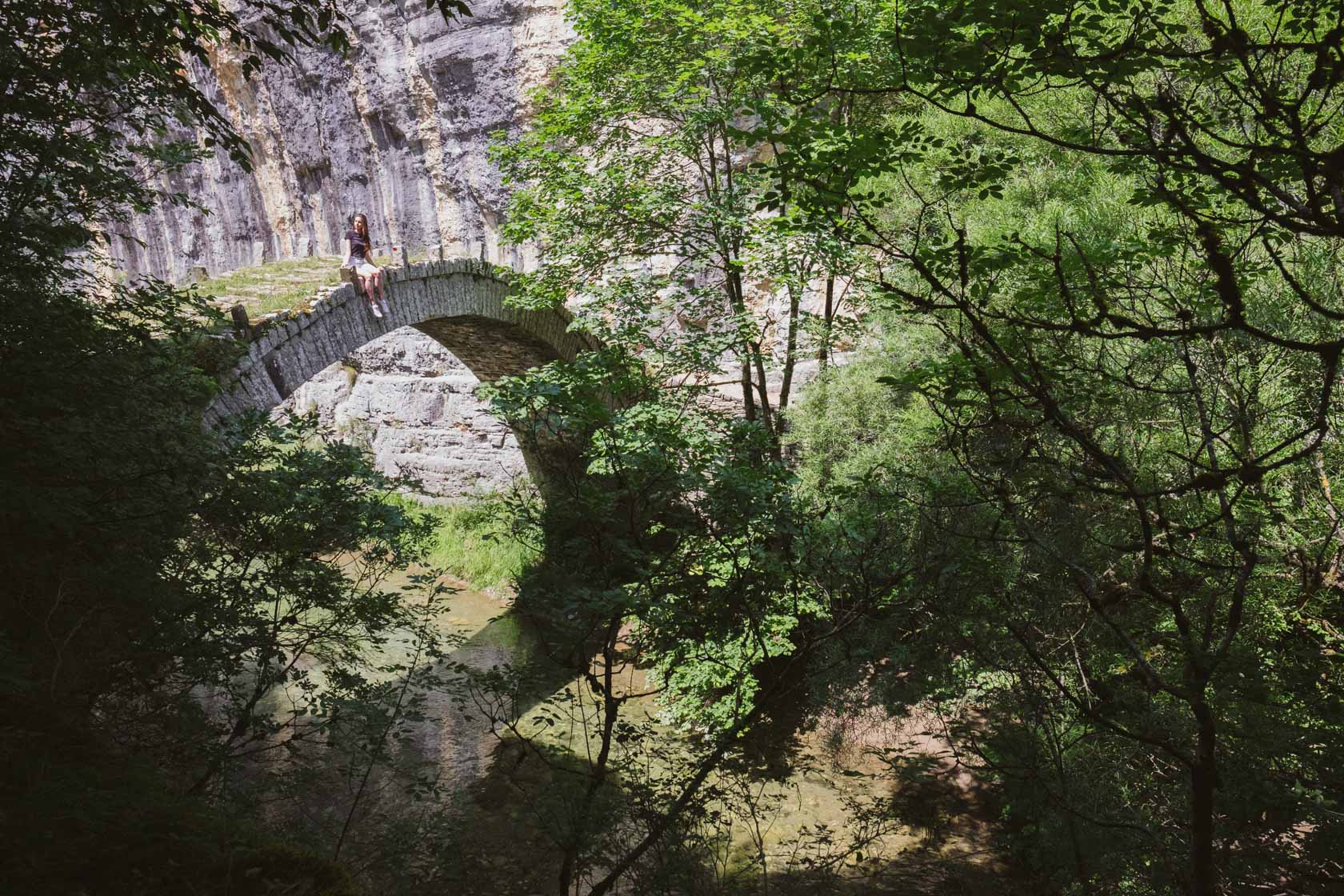 Milos bridge and watermill
Milos bridge and watermill is also just a short walk from the road. Its special feature is the double arch and the nearby mill. Today you hardly need to use the bridge to cross the creek as there's a raised bed where cars can cross. But that doesn't make the bridge less beautiful 😄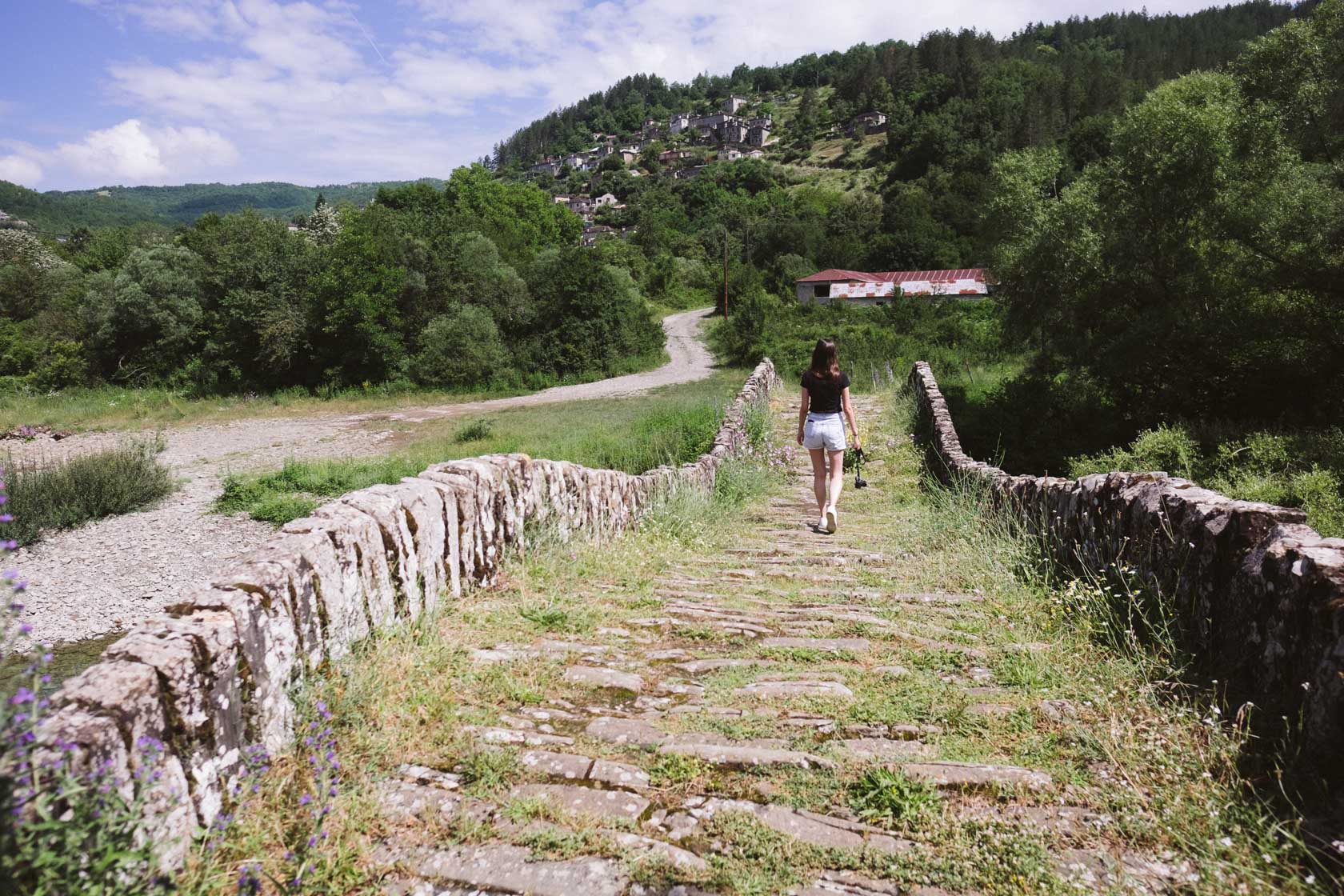 Most bridges have a lot of grass and flowers growing on them, which ultimately damages the structure of the bridge.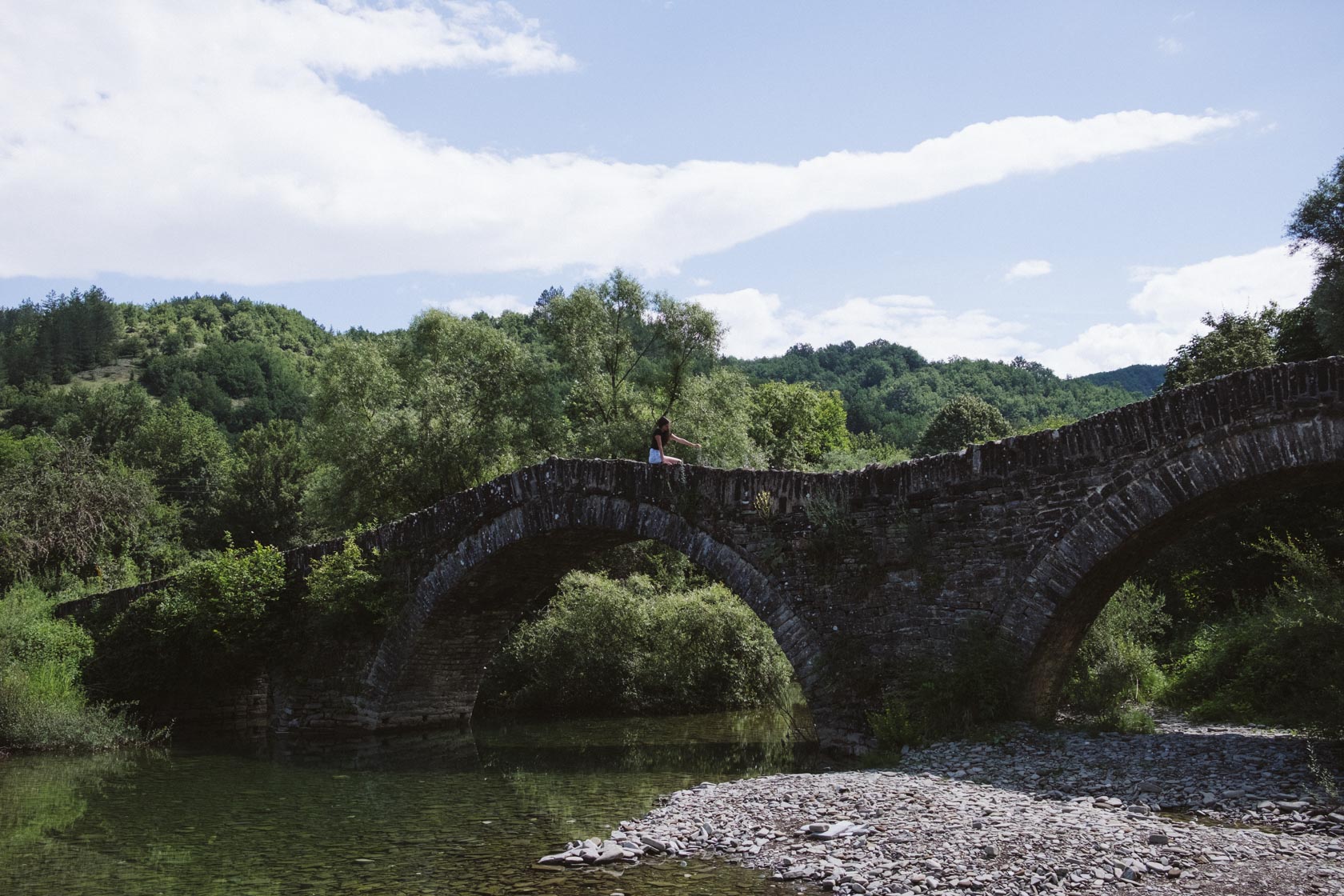 For more information about additional bridges, you can check out the About Ioannina website.
Where to stay in Zagori
We stayed in Hotel Machalas , which is convenientally located in Kipoi right next to all the bridges mentioned in this travel guide. The room rates are also modest at under 60€ per night, and during the week you will have the place practically to yourself!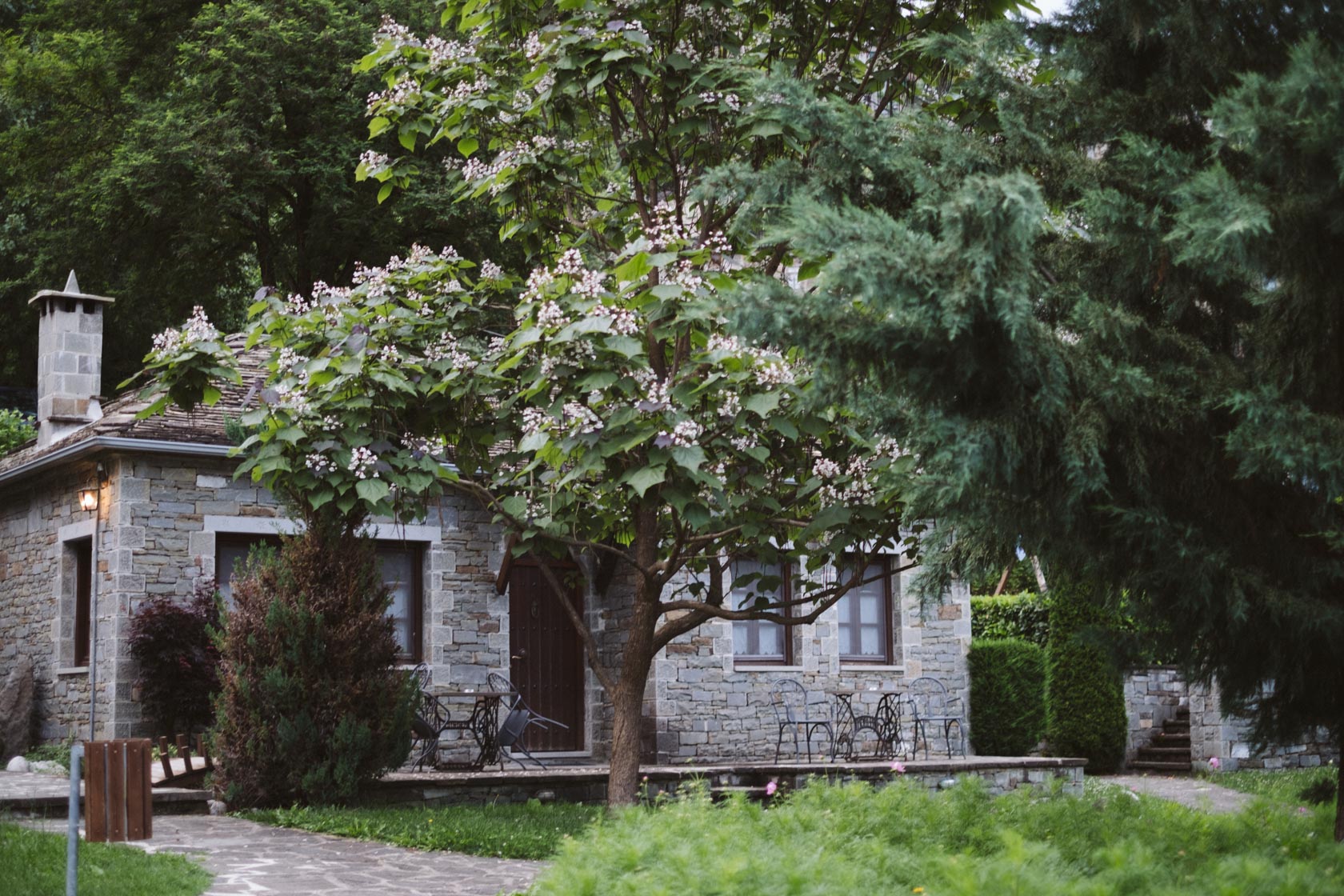 Would you ever visit Zagori? Where's the most off-beat place you've traveled lately?
Share your thoughts in the comments, I'd love to hear what you think about this unusual travel destination!