Cape Town, South Africa has got to be one of the best places to be based. There are so many incredible day trips from Cape Town, I'm pretty sure you could live here for years and never make it to all of them. At least, I'm sure that's what would happen to me because I'm terrible at exploring the place I live! Besides the fact that there is a lot to do in Cape Town, the amazing thing is the sheer variety: you can do infinite wine tasting in the Cape Winelands, go on safari at various game reserves, go snorkeling with seals, or explore desert landscapes. And all within a 2-hour drive from Cape Town!
Here are some of the absolute best day trips from Cape Town, things to do in each location, tips for visiting, and at the end I've also shared tips for having a safe South Africa road trip and tips for choosing a tour company in Cape Town.
As always, if you have questions, feel free to leave them in the comments and I'll get back to you as soon as possible. Enjoy!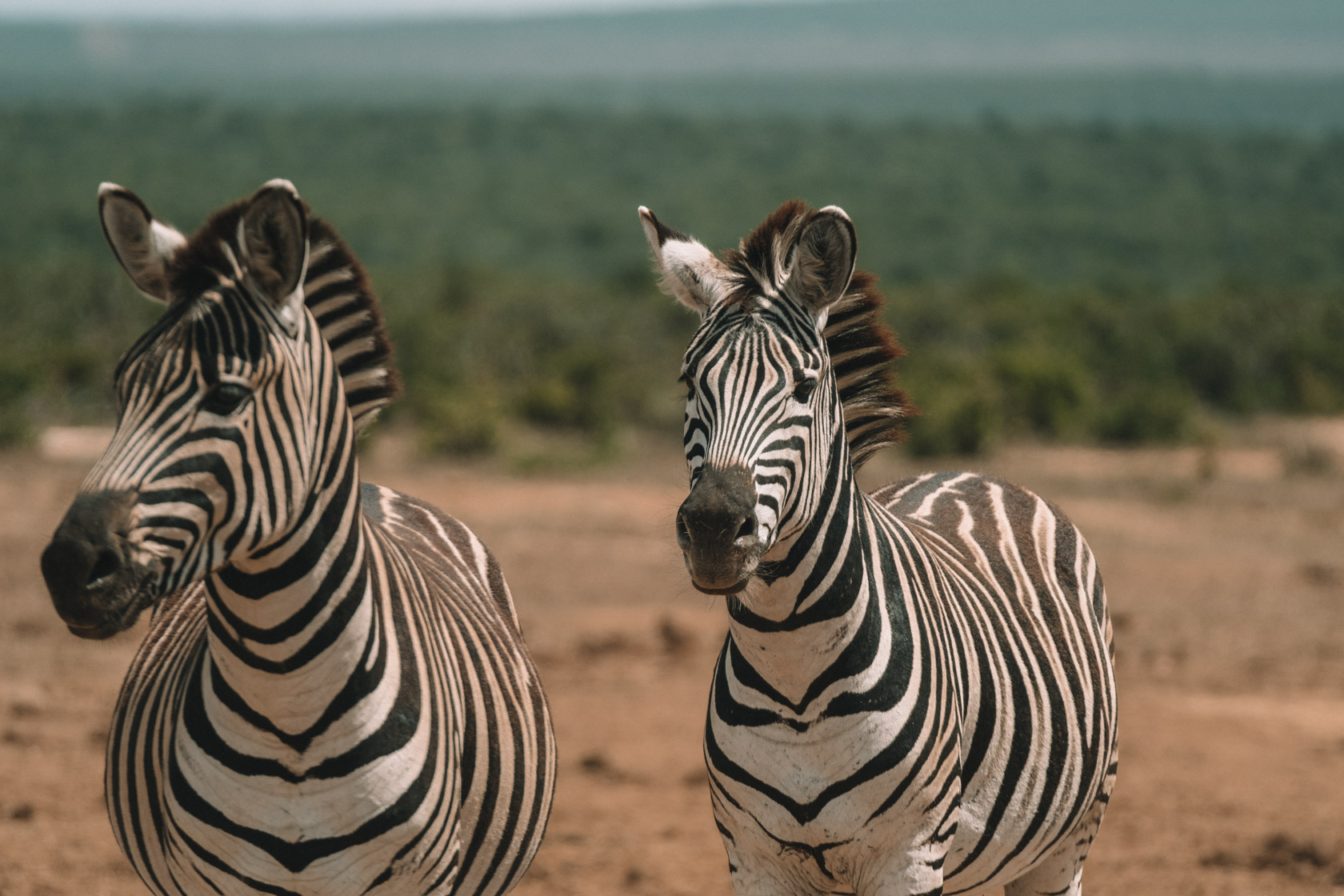 Some links in this post are to affiliate sites. If you purchase something through them, I may earn a small comission — which costs you nothing! I am very grateful when you use my links to make a purchase.
Can you visit South Africa now? (Summer 2023)
As of March 22, 2022, international travelers can visit South Africa regardless of vaccination status.
If you're vaccinated, you need to prevent a valid vaccination certificate at the port of entry. If you're not vaccinated, you'll need a negative COVID-19 test from a WHO-recognized organization obtained not more than 72 hours beofre the date of travel.
For the latest information, keep an eye on the official government website for updates on restrictions.
Best day trips from Cape Town
Before going into the giant list, these are my top three recommendations for Cape Town day trips, based on my experience traveling in South Africa!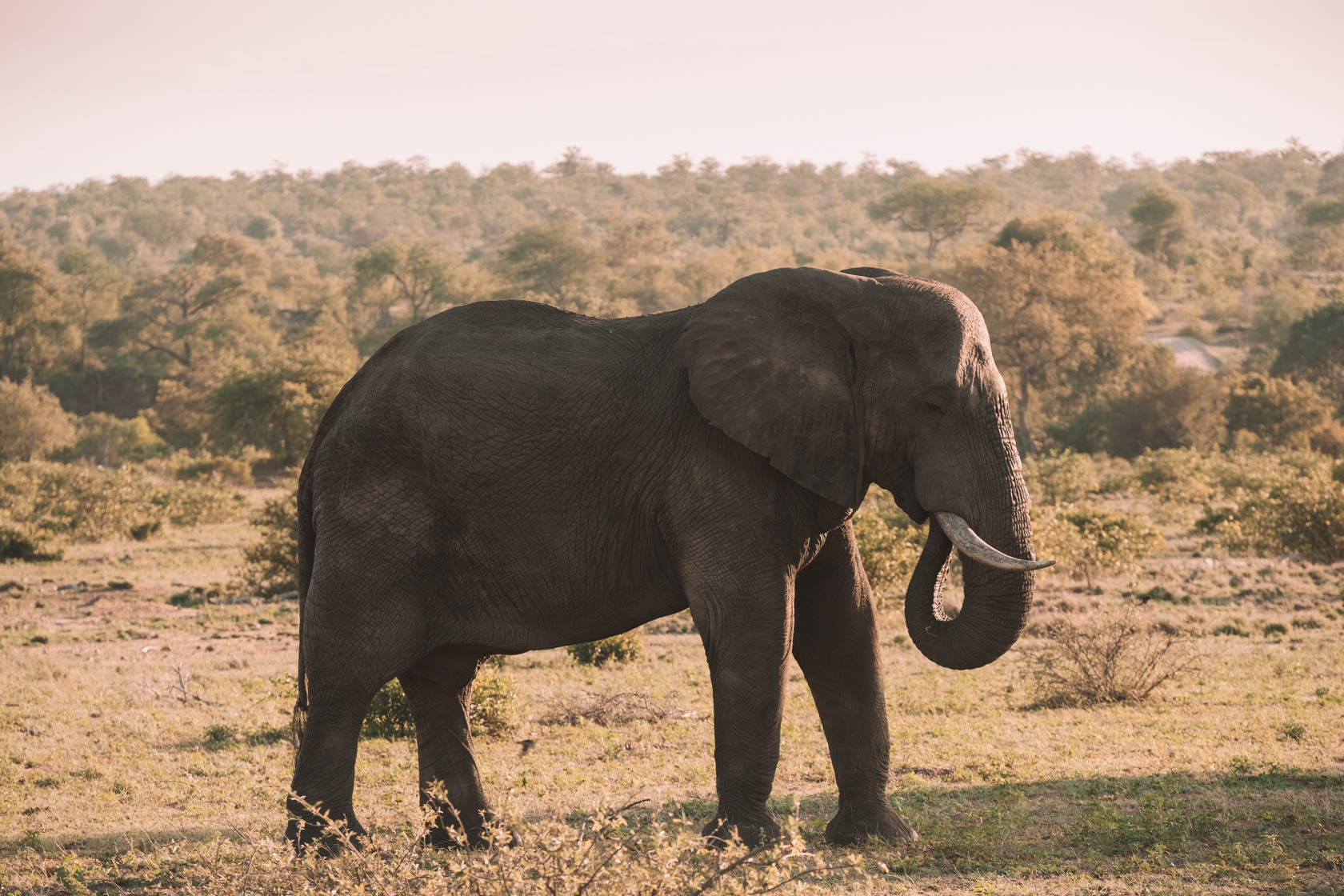 1. Go on Safari
I STRONGLY recommend building a safari into your trip to South Africa. If you're going to be based in Cape Town, check out this safari and wine-tasting tour. It has stellar reviews and won an award for the experience.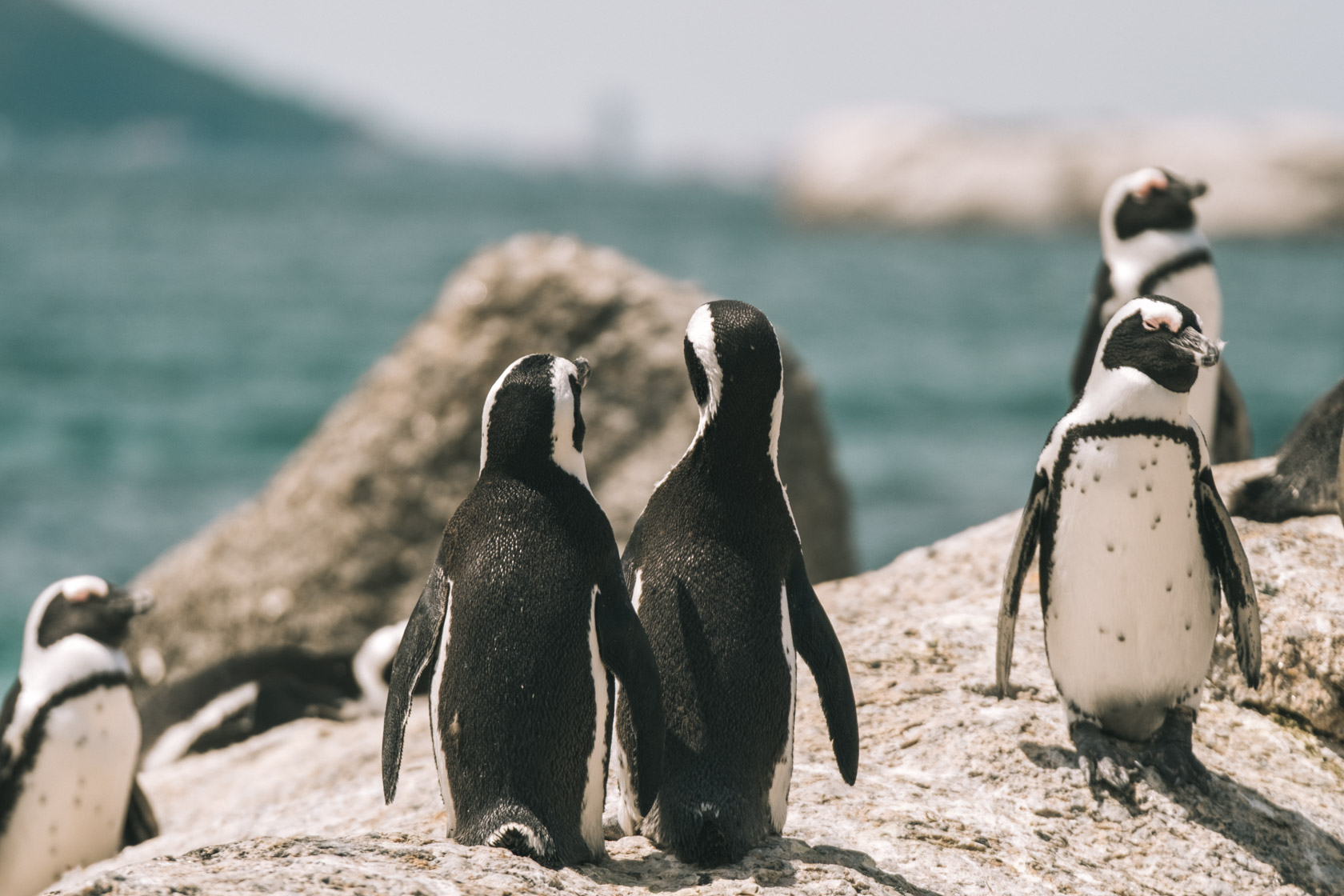 2. Cape Peninsula
Cape Peninsula is the most essential day trip you have to take. You can visit Cape Point, Boulders Beach Penguin Colony, the Cape of Good Hope, and drive Chapman's Peak Drive (one of the most scenic drives in South Africa).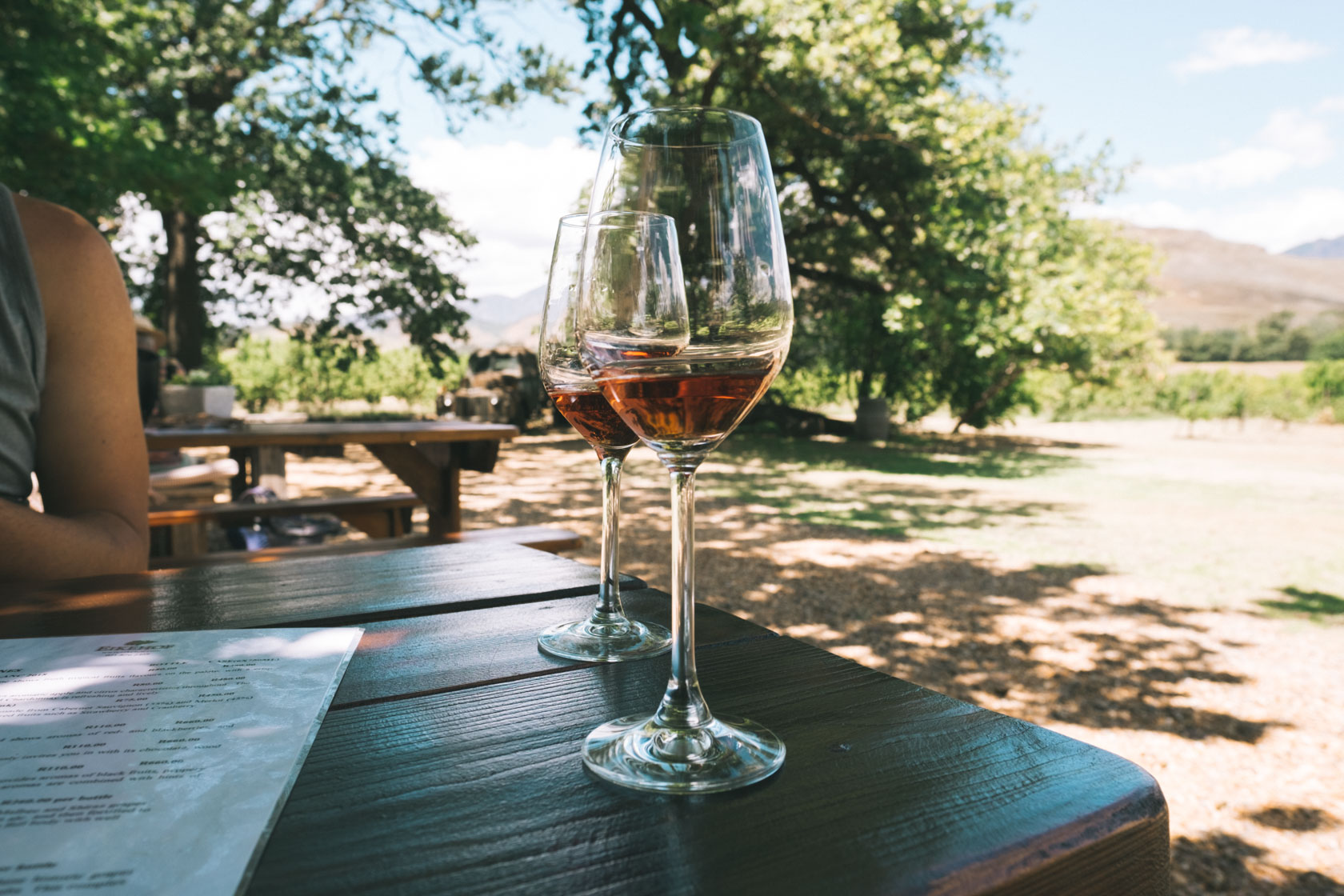 3. Cape Winelands
We actually spent two days in the Cape Winelands. You can do wine tastings for a serious bargain in South Africa, including delicious cheese plates and local wines. Besides the wines, the scenery is stunning and the drive there is pretty short!
These are the 15 best day trips you can take from Cape Town, South Africa, with my favorites marked as such. Pretty much all of these (except Robben Island) can be done by driving yourself, or alterantively can be done as part of either group or private bus tours. All of these locations can be reached within 2 hours of driving, except the Garden Route.
If you want to drive yourself, my tip is to book your rental car here and getting FULL INSURANCE. Driving in South Africa was an adventure, but we had no issues with the car at least 😂
Here are 15 day trip ideas for you to try out of Cape Town. Chances are you'll love any one of them. Enjoy your trip!
1. Cape Peninsula
Distance: 70 km / 43 mi / 1 hour 20 minutes (to Cape Point)
Without a doubt, the Cape Peninsula is the most essential day trip you have to take from Cape Town. You have the chance to experience a kind of natural beauty unique to the Cape region, plus all the flora and fauna you simply won't find anywhere else.
Famous explorer Bartholomew Diaz named this place the "Cape of Storms", where sailors centuries ago fought against difficult weather conditions such as fog and lightning to reach the other side, often crashing against the rocky coast.
As a result, stunning rock formations and coastlines will be your companion as you wind along Chapman's Peak Drive, considered by some to be the most scenic highway in the country. Beyond that, you can see the most famous point in the entire country: Cape of Good Hope. While most tours don't make it all the way to the Cape of Good Hope (that's further East), you'll see Cape Point.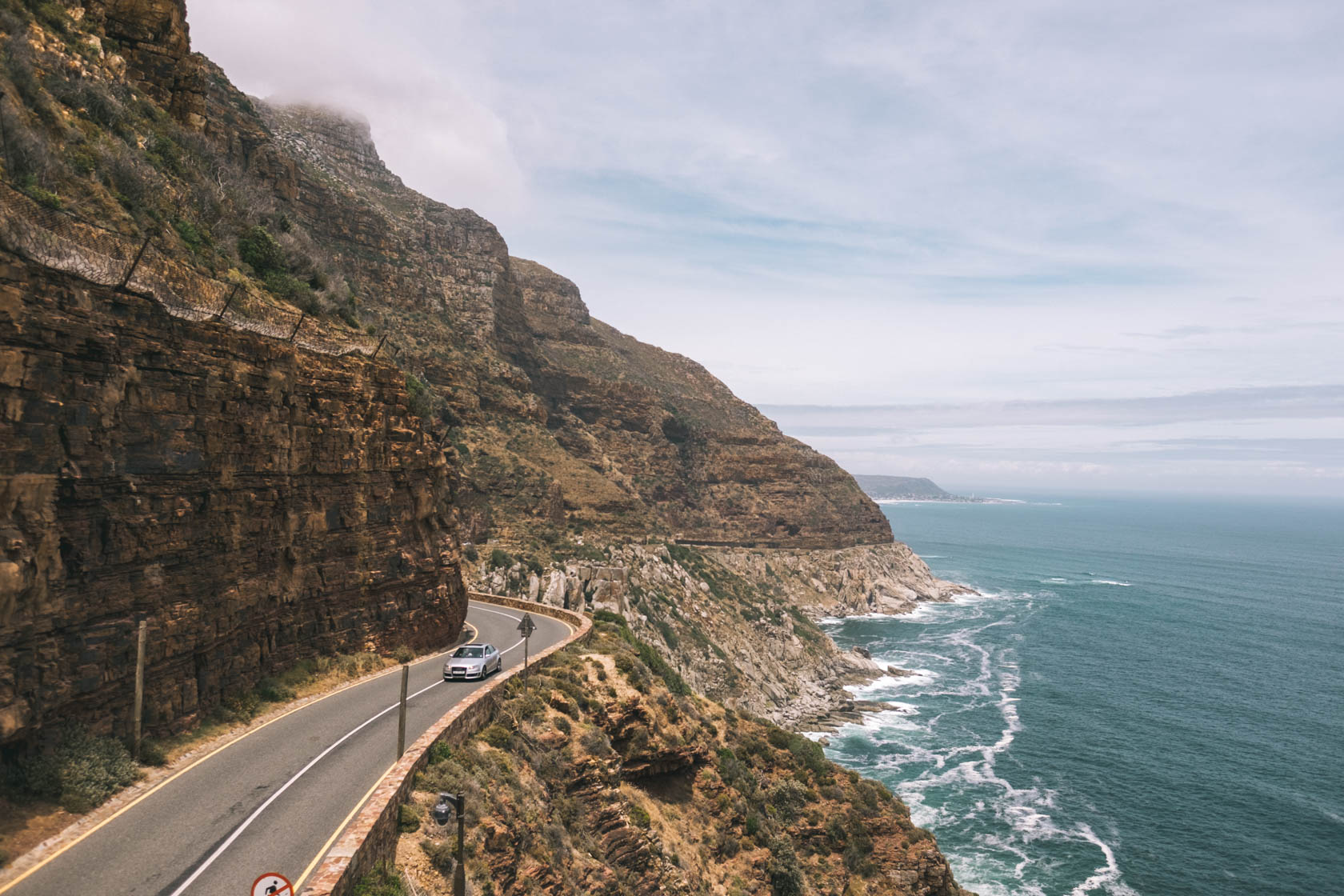 Cape Peninsula Tours
If you are not planning to drive yourself, there are quite a few highly rated day tours you can do from Cape Town around the Cape. My main recommendation is to, obviously, read the reviews well and make sure the stops you want the most are covered! These are the ones I found that hit all the main highlights and had enthusiastic reviews:
Cape Peninsula: Full-Day Small Group Tour with Penguins – Drives over Chapman's Peak Drive and visits the Cape of Good Hope and Cape Point Nature Reserve. Also stops at the penguin colony at Boulders Beach. Has over 200 very positive reviews.
Cape Peninsula: Full-Day Private Tour – This private tour includes more than just the Cape Peninsula, it's more like a full Cape experience including stops like Kirstenbosch Gardens, Signal Hill, Camp's Bay, and of course…penguins. Really sounds efficient and with a rating of 4.9 / 5, you can tell people love it.
Cape Peninsula and Cape Winelands Private Combo Tour – While I would definitely recommend spending a day each on the Peninsula and in the Winelands, if you are short on time, this tour efficiently combines both. Don't worry, penguins are included 😉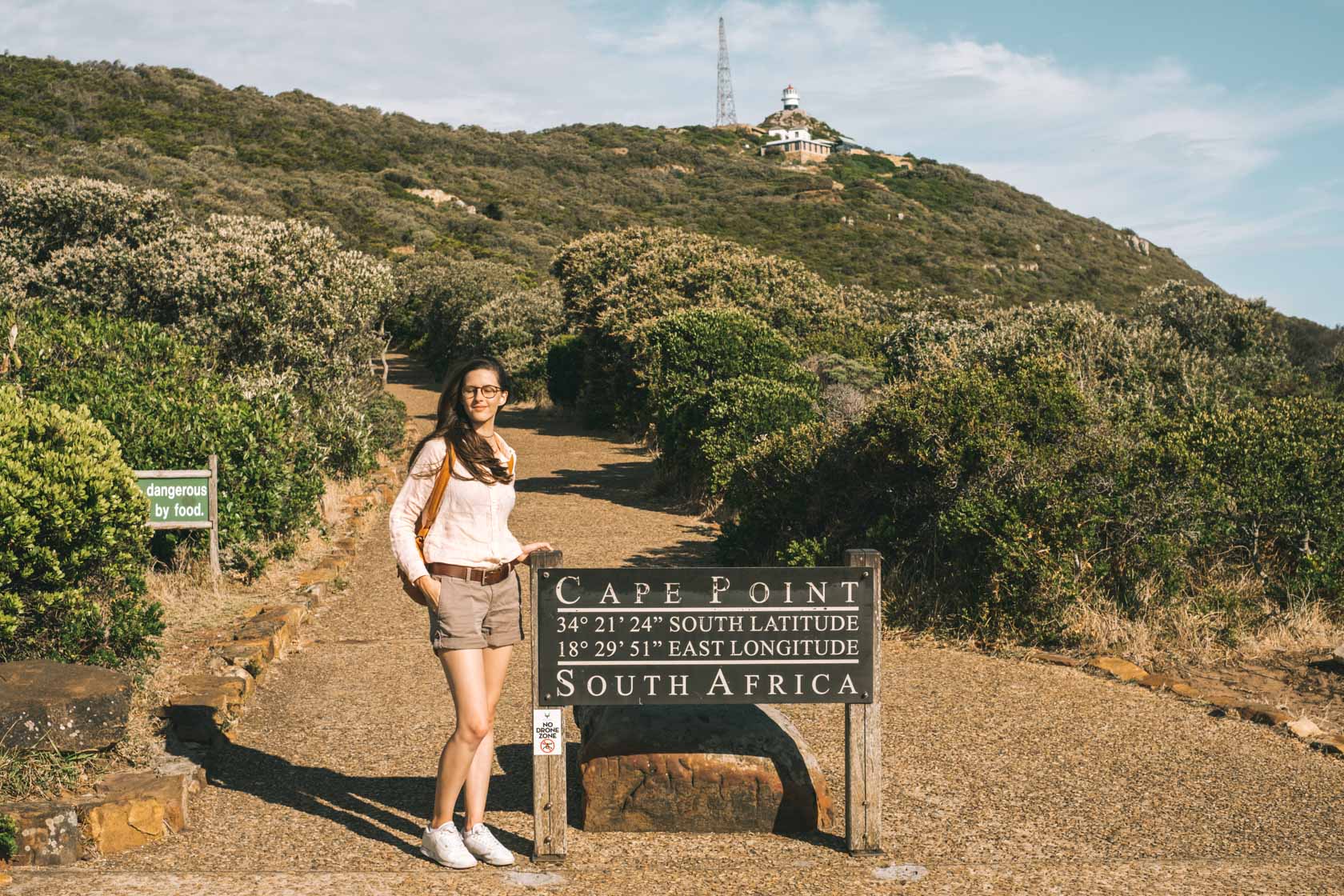 Things to do on Cape Peninsula
Chapman's Peak Drive – The most scenic drive in the country. It's not that long, but there are a number of excellent lookout points to stop at. Make sure to bring cash because this is a toll road!
Cape Point – Enter the Cape Point National Park (which requires an entry fee) and make your way to Cape Point, one of the best places to look out over False Bay.
Cape of Good Hope – If you're in for climbing up some trecherous rocks, you'll love the Cape of Good Hope! No, jokes aside, it's a fun place to visit when you know the history, but be careful on the path to the top.
Two Oceans Restaurant – Named because this is where the Indian and the Atlantic ocean meet each other. You'll see many references to the two oceans throughout your trip to South Africa.
Go for a hike – If you stop at the Buffelsfontein Visitors Center, you can get information about six different hikes available on the Cape. Besides hiking you can also go for a swim or have a barbeque, in typical South African style.
New Cape Point Lighthouse – The New Cape Point Lightouse is the most popular place to visit on the Cape, although not at the southernmost location. Climb the stairs or take a funicluar to the top and walk down.
Check availability for Cape Peninsula tours
2. Boulders Beach Penguin Colony
Distance: 46 km / 29 mi / 50 minutes
While most people will combine the Boulders Beach Penguin Colony visit with a visit to the Cape Peninsula and Cape Point National Park, I thought it would be worthwhile to share a few more details about visiting these adorable penguins and things to do in the area on a day trip from Cape Town.
In short – yes, there are penguins in Africa. It's awesome because they love surfing in the waves and seem totally at home even when it's scorching hot outside! The important thing to know is there are two sides of the penguin colony, one with loads of tourists and loads of penguins, and the other is a more relaxed beach where you can just kind of chill out with the penguins. Besides this penguin colony, there are only two others known of in South Africa: one in Betty's Bay and another in Hermanus.
Pretty much all tours of the Cape Peninsula will stop at this penguin colony! So it's easy and logical to combine a trip to Boulder's Beach with the rest of Cape Point National Park.
Check availability for tours to Boulders Beach Penguin Colony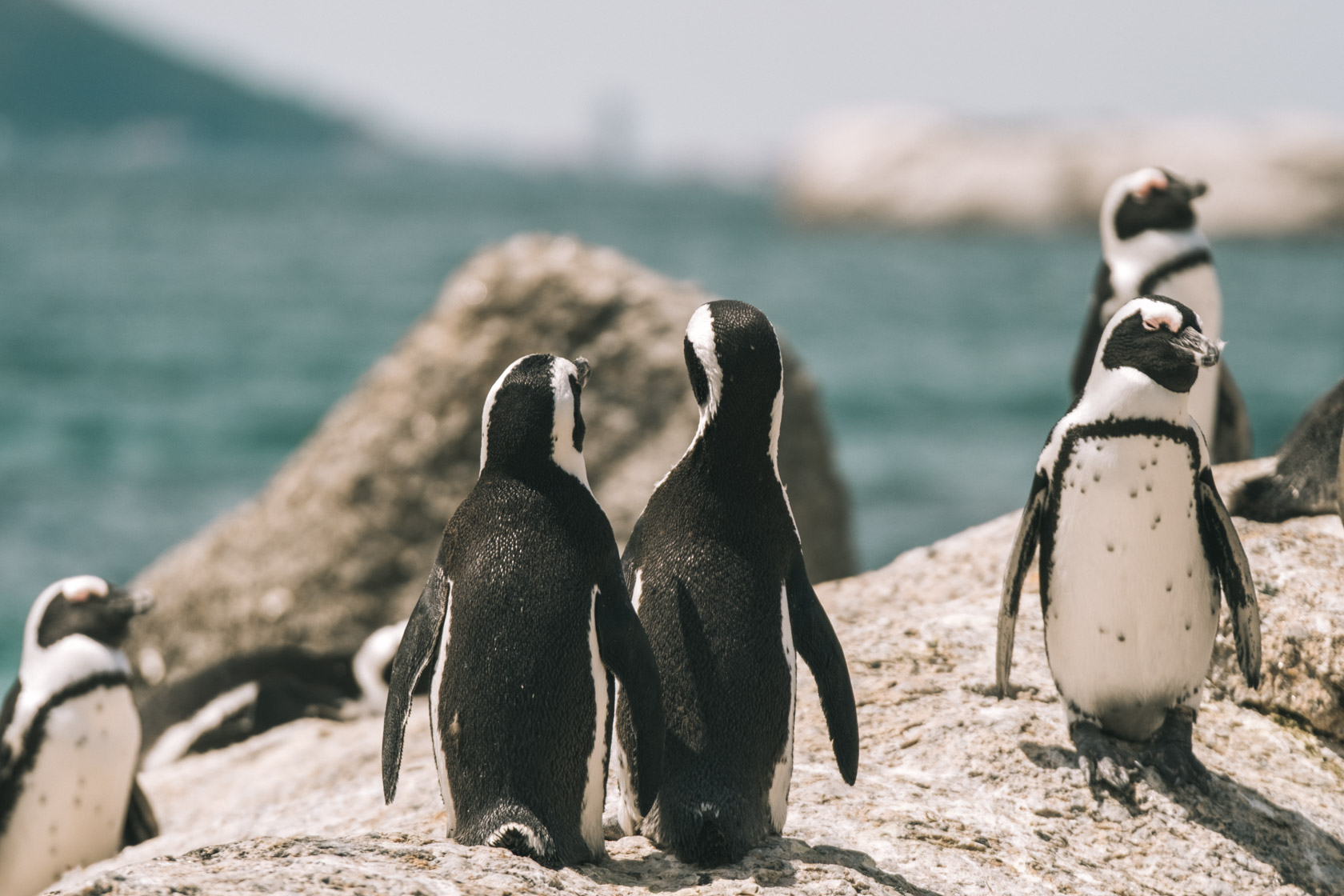 You'll definitely want to visit both sides of the penguin colony. Obviously you're asked NOT to feed the penguins or touch them (they can bite, they are animals afterall) but you can get pretty darn close to these critters on the beach side. There are even families swimming in the water, though in my experience in December the water was FRIGID. No idea if it warms up or I'm just a gigantic wimp.
Entry to the penguin colony costs just 35 ZAR, or $2.30. Kids until the age of 12 cost even less.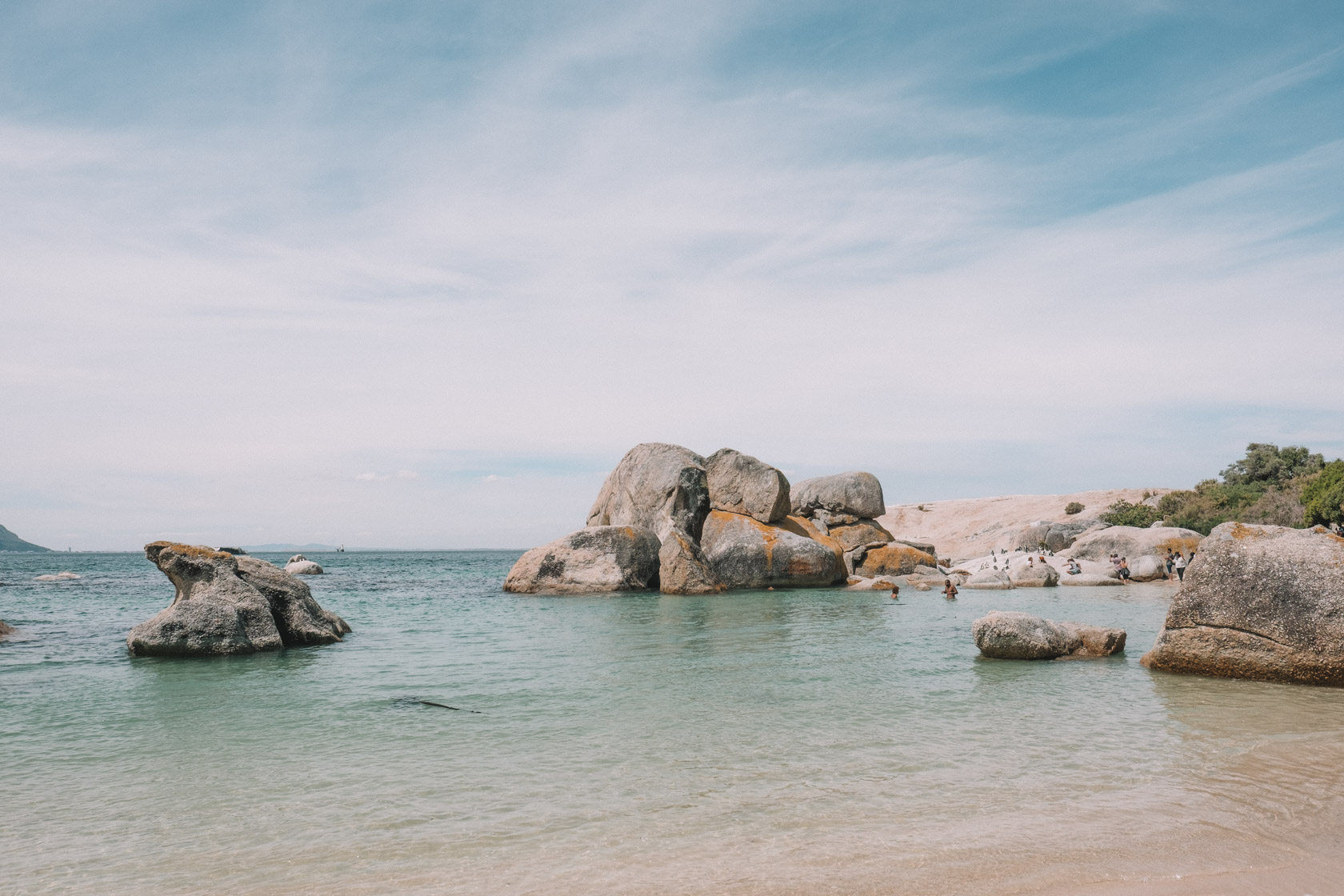 3. Cape Winelands
Distance: 51 km / 32 mi / 44 minutes (to Stellenbosch)
The Cape Winelands are stunning in SO many ways. First off, the area is surrounded by beautiful mountains (especially Franschhoek), and in the valley you'll find a sea of vineyards. The area started to become popular for producing wines back in the 17th century, when the Dutch founded Stellenbosch and the French Hugenots founded Franschhoek. Apart from their incredible wines, this region is considered the culinary capital of South Africa. A wine tasting will cost you about $3-5 and a cheese board fit for lunch for two people around $10. This place also has fantastic dining, you'll find my top recommendation for food in Franschhoek below!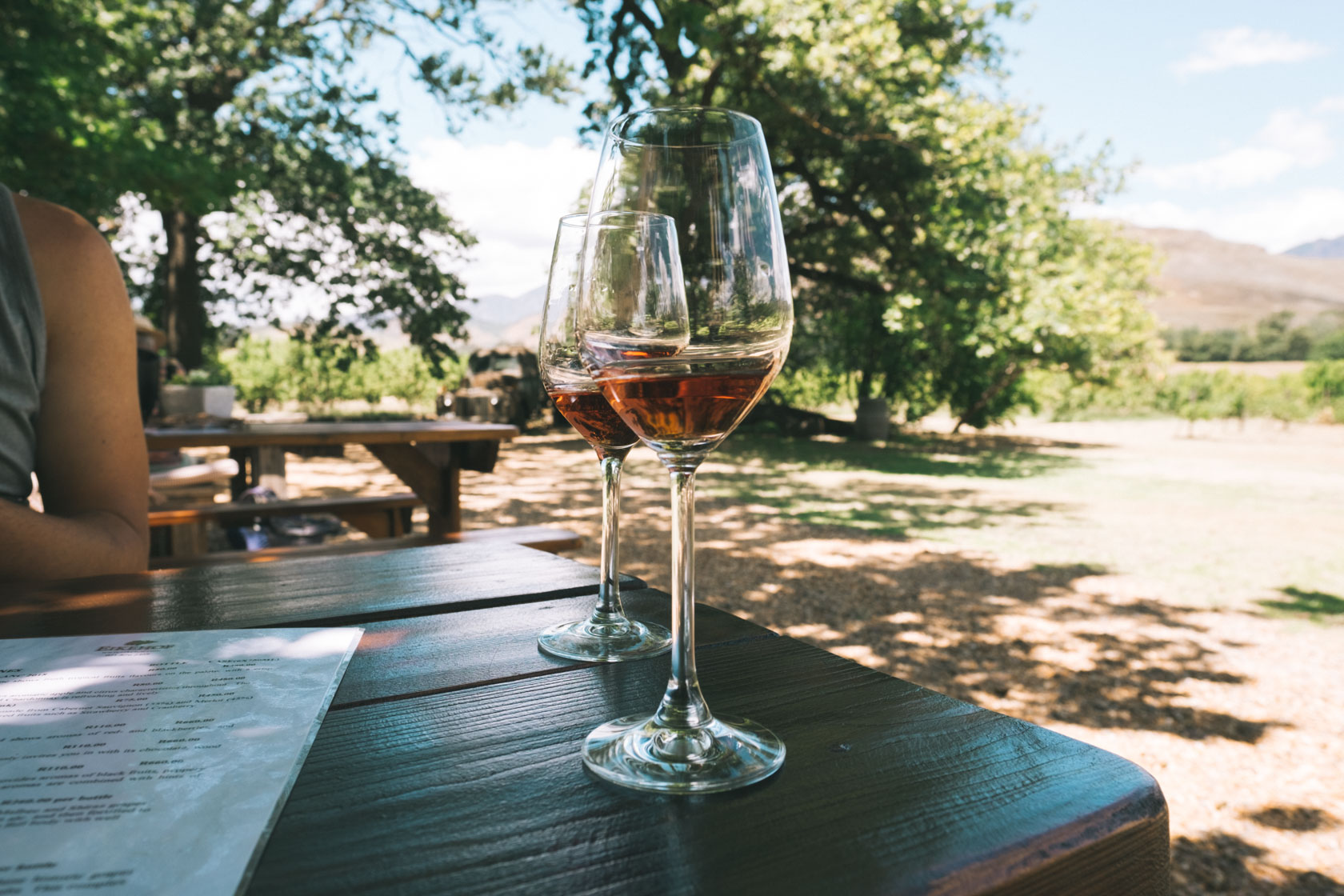 I totally encourage you to stay in the Cape Winelands for at least one night if you can (especially because going wine-tasting is apparently a morning activity!), but if you can't, it is a completely worthy day trip. Easily tied for my favorite Cape Town day trip along with the Cape Peninsula!
One important thing to remember is that it is illegal to drink and drive, so unless you have a designated driver as part of your Cape Winelands trip, you're going to want to join a tour that'll take care of the driving for you.
This full-day wine tasting tour lasts 9 hours and is the best-selling tour of the Cape Winelands with a 4.8 of 5 rating amid over 170 reviews. You get to visit 4 wineries and lunch is included, all for well under $100 per person including transit from Cape Town. Do check it out if you and your travel companions all want to imbibe!
Stellenbosch
Also known as a university town, Stellenbosch's ultimate claim to fame is its wine industry. I don't know about you but I'm not sure how I'd graduate from school if I was living in a town so famous for wine. No, just me? In any case, you can find famous wineries here like Spier Wine Farm and Vergelegen Wine Estate . The latter has an especially gorgeous view over the mountains. Many wine estates offer not just wine tastings, but also impeccable food.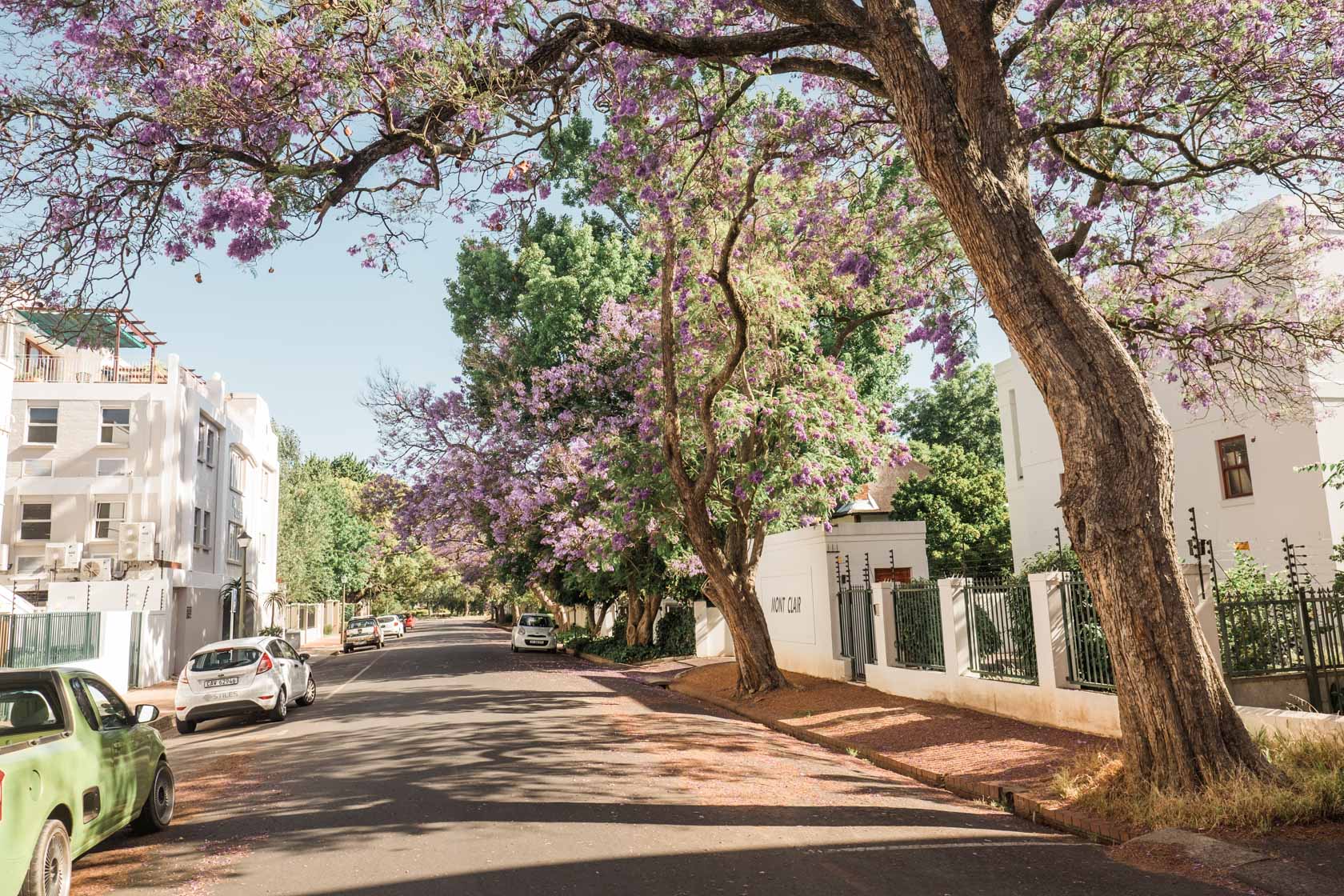 Apart from wineries, Stellenbosch has some well-known sights to see. For example, you can walk down Dorp Street , which has old-timey Dutch buildings, and is often memorialized in paintings. I actually saw several pictures of Dorp Street in an art exhibit in the Kirstenbosch Botanical Gardens and it made me want to seek out the location. Otherwise, in Stellenbosch you can also see its famous church, Moedergemeente Stellenbosch , which is still in use to this day.
TIP – Some excellent wineries also allow you to stay at their guesthouses. For example, Spier Wine Farm (hotel link) has surprisingly good rates and a gourmet onsite restaurant you'd might want to visit anyways!
Franschhoek
I spent two days in Franschhoek so I can recommend quite a number of things to do in Franschhoek. The first thing to know about Franschhoek is that it was founded by the French Hugenots, who were fleeing persecution in Europe at the time. They came here, named all the streets in French, opened some nice French restaurants, and naturally – the wine followed. That's how history works, right?
No but really, Franschhoek is soaked in its French past, and there are so many signs besides the fact that all the wineries have French names whereas in Stellenbosch all the wineries have Dutch names. If you're charmed by Franschhoek, I've written a whole post on where to stay Franschhoek on just about any budget.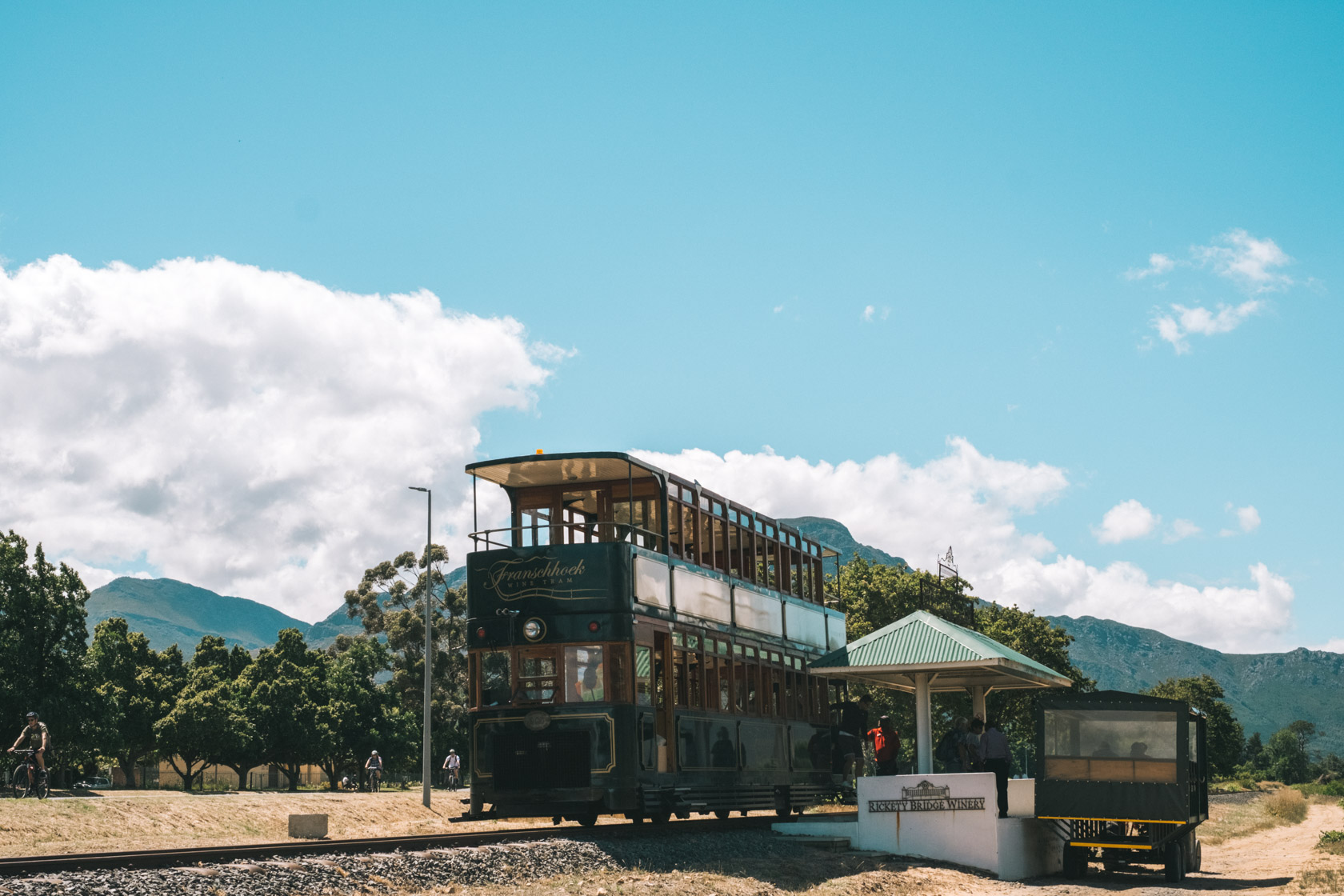 Best wineries in Franschhoek
Real quick, here are my top recommendations for the best wineries in Franschhoek based on the ones I visited. I surely haven't been to all of them, so take it with a grain of salt!
Babylonstoren – I wrote an entire post on visiting Babylonstoren, but the short version is they have really impressive gardens, a free daily garden tour, a fabulous farm-to-table restaurant, and if you have $500 to spend per night you can even sleep there! (I mean, I wish I did, but I don't)
Eikehof – This family-owned winery is too sweet. They sell the best peaches I have eaten in my life. Unlike big corporate (can I say that?) wineries, where the server will basically read you the label on the wine, you actually meet the owners! They'll tell you real stories about why the wine tastes the way it does. Amazing. And the best cheese plate of the whole region.
Boschendahl – Boschendahl is unique because it offers wine and chocolate pairings! This estate is so huge you need to drive to get from one end to the other. It's a funny contrast to Eikehof but definitely enjoyable to visit. My favorite is when they instruct you how to properly pair the chocolate and the wine, and ask you to "look at the chocolate" first 😄
Things to do in Franschhoek
I wrote an entire article on things to do in Franschhoek, but the highlights besides drinking gallons of wine is that you can ride the Wine Tram between wineries (OK, maybe that is still wine) but also drive up the Franschhoek View Pass for a gorgeous view over the entire Franschhoek Valley. Another excellent place to get a view of the valley is Dieu Donne , also a winery but located a bit in the hills. Easy to access but provides a splended place to watch the sunset while you sip a glass of Chardonnay.
My favorite place for food in Franschhoek was a recommendation from the staff at our guesthouses, Haute Cabrière . As an alternative, Dieu Donne is also known for excellent food. In both cases, a reservation is a must!
Cape Winelands tours
I picked out the two best wine-tasting focused tours, one private and one group tour. The private tour is about 2x as expensive, but besides being private also takes you to Constantia . Each includes 3-4 wineries. However the group wine tour also includes an a la Carte lunch and cheese tasting, making it an excellent deal if you don't mind sharing your tour with some new friends.
Full-Day Shared Wine Tasting Tour – Visits Paarl, Stellenbosch, and Franschhoek. Includes a la Carte lunch and cheese tasting. Great deal compared to the private tour if you don't mind making new friends. Does not visit Constantia.
Cape Winelands Full-Day Private Tour

Private

– Visits Constantia, Paarl, Stellenbosch, and Franschhoek. Lunch is at your own expense, but you have the chance to go somewhere nicer (perhaps one of the recommendations I made above!).
No matter what you do, make sure at least one of your Cape Town day trips include plenty of wine, because that is what South Africa is known for!
4. Hermanus
Distance: 121 km / 75 mi / 1 hour 30 minutes
Whales. It's whales. That is the most famous thing about Hermanus. In fact, Hermanus is considered the best place in the world for land-based whale-watching. That's because the whales come into the bay every single year around the same time to give birth to their calves, and can be seen even at a great distance.
And if you are lucky enough to visit Hermanus during the Winter (or at least, during the season where the Whales are in the bay from June to December). When we were there in early December, the last whales were just finishing their time in the bay and moved on. We didn't see them, but another couple staying at the same guesthouse as us saw eight of them the previous day!
If you're into whale-watching, there's a Hermanus Whale Festival every September (the peak of peak season), where the town gets crowded with people arriving to watch the whales. For three-days you can eat street food, do family activities, listen to live music, and enjoy a bay full of whales.
A lot of people skip Hermanus and go straight to the Garden Route, but for that reason I think Hermanus is probably one of the most underrated day trips from Cape Town.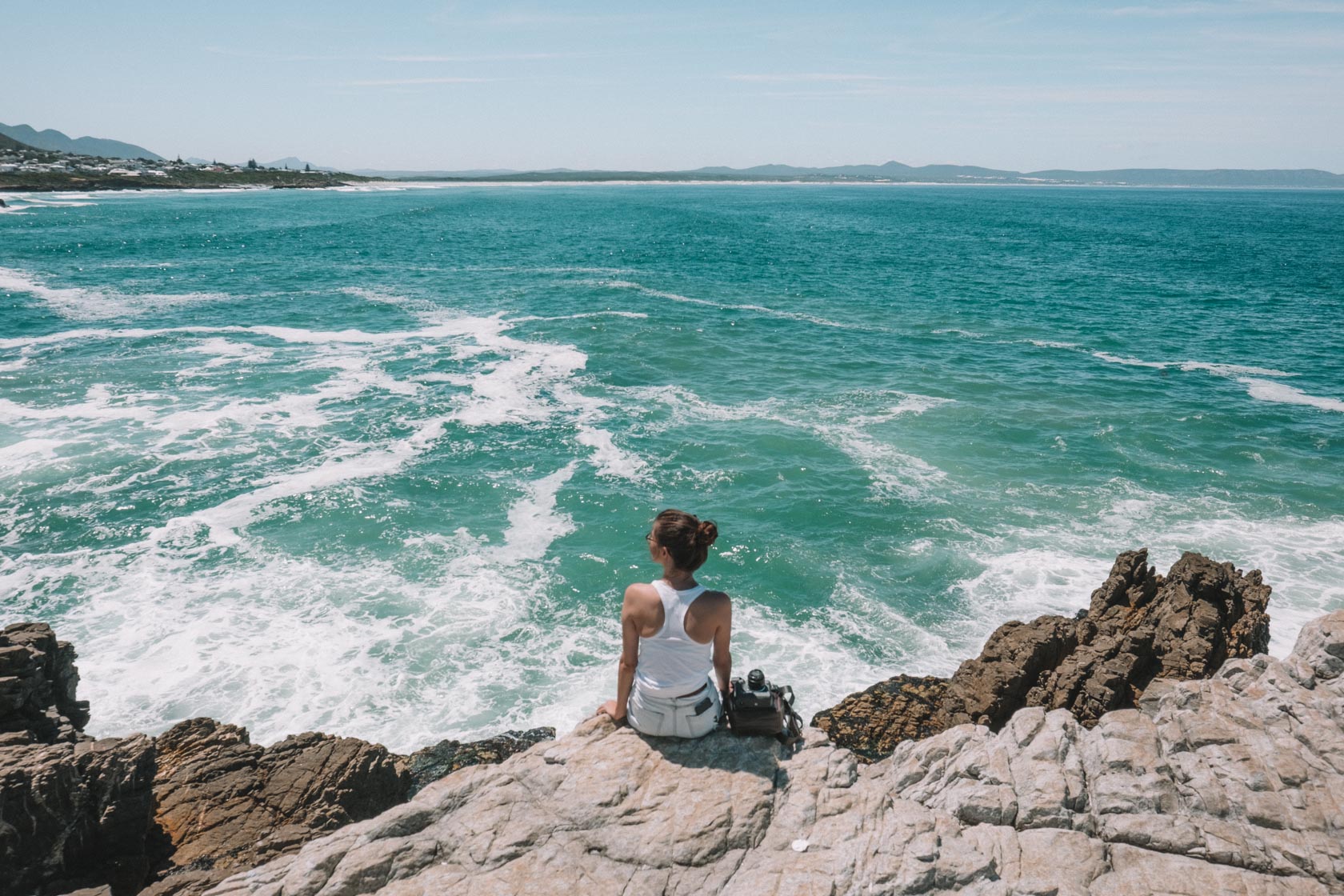 Things to do in Hermanus
Whale-watching – Whether on land or sea, you have excellent options to go whale-watching in South Africa. Check below for a few excellent options for seeing whales in Hermanus.
Cliff Path – This easy 10km hike is a beautiful way to wind along the sea, especially if you're lucky enough to be there during Whale season. But it's also wonderful if not.
Eat oysters – Simply one of the finest places to eat oysters in the country. Stop by Lemon Butta and watch the sunset. Though if you want to go to the most famous place for oysters, you're going to want to head down to Knysna.
Breathe champagne air – The air in Hermanus comes up from Antarctica, making it some of the cleanest air in the entire world. At least that's what the host at our guesthouse told us! If you concentrate, you'll feel it too.
Tours to Hermanus and Whale Watching Tours
While Hermanus is the best place in the world for land-based whale-watching, that doesn't mean it's not better on a boat! Boats are allowed to get within 50 meters of the whales, both giving them space and making for a better viewing opportunity for us. Here are two options: one boat experience in Hermanus itself, and one day trip that will get you to Hermanus which does not include the boat trip. You can combine them together for the full experience, or watch them from land.
Hermanus Boat-Based Whale Watching Experience – This tour gives you the chance to see whales from a boat! It lasts two hours, includes some basic snacks, and is even wheelchair accessible. Often you'll see not only whales, but also seals and dolphins.
From Cape Town: Full-Day Tour to Hermanus – This tour takes you from Cape Town to Hermanus through a number of coastal towns, like Gordon's Bay, Pringle Bay, and Betty's Bay. Price does not include a boat tour, which you'd need to book separately. You can combine it with the one above as long as you are mindful about the times (the tour page says to pick a boat tour that departs around 12:00PM to align the schedules).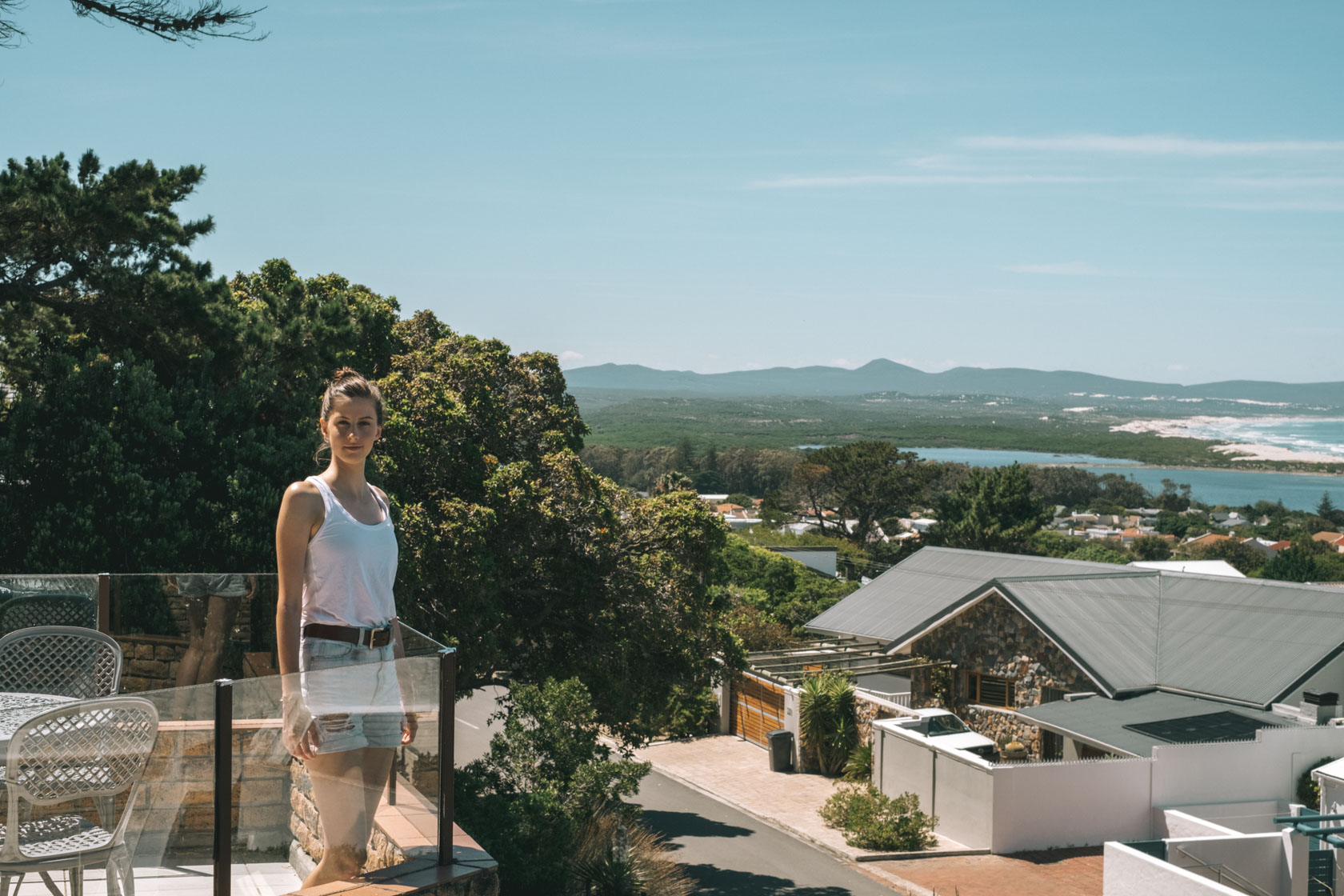 If you decide to stay overnight in Hermanus, I definitely recommend The Nantucket . It's a three-storey house with ocean views and the most gregarious host who will give you a million local tips for your time on the Garden Route.
5. Gansbaai
Distance: 163 km / 101 mi / 2 hours
Gansbaai is a great alternative to Hermanus when it comes to whale-watching. While not as famous, in Gansbaai you can take what's known as the " Big 5 Marine Safari ", which consists of whales, great white sharks, dolphins, penguins, and seals. I'm not exactly sure how penguins became part of any "Big 5" family, but you'll notice that in South Africa they really like to make groups of 5 animals and market them 😄
Things to do in Gansbaai
But the biggest thing that Gansbaai is known for is cage-diving with sharks. Now, it's my responsibility to tell now that the practices used are NOT ALWAYS ETHICAL. Sometimes tour guides bait the sharks, which has been said to contribute to their association between food and humans. So please, if you want to do cage-diving with sharks (I know people who have done it and loved it), please please investigate the practices they are using.
This shark cage-diving tour from Cape Town explicitly states that they can't guarantee a sighting (which is a good sign!), though even so this tour has excellent reviews. They drive through an area called "Shark Alley" which has a better probability of sightings.
While that day tour from Cape Town includes transit, you can also book the exact same tour without transit and save about $50. So, this experience is an option both for self-drivers and those who want to go on a tour from Cape Town as well.
Besides diving with sharks, you can check out the Walker Bay Nature Reserve , which is a coastal reserve with beautiful views and is a great spot for bird-watching. For a cool instagram photo, you can visit the Klipgat Caves and take a picture of your silhouette against the ocean backdrop.
6. Table Mountain National Park
Distance: Depends where you're staying in Cape Town
Next on this massive list is Table Mountain National Park, an outing that deserves an entire day, especially if you're planning to hike Table Mountain ! One important thing to know about visiting Table Mountain is that you need to keep an eye on the visbility from the top, which can change rapidly over the course of the day. Watch the official Table Mountain website for reports on visibility from the top.
One helpful tip is you can just book your cable car ticket online to skip the ticket queue. Most people who are standing in line are waiting to buy tickets, and if you buy them on your phone instead, you're already half-way to the top! Alternatively, if you'd like to hike Table Mountain, it's strongly recommended to hike in groups of four or more, owing to some robberies that have happened on the mountain. Of course, some people still hike solo or in pairs, but the official advice is against doing that. You can also join a guided Table Mountain hike for additional safety.
Be sure also to bring a warm jacket, it can be extremely windy at the top of Table Mountain and the last thing you want to do is get all the way to the top and then freeze your butt off because of the wind!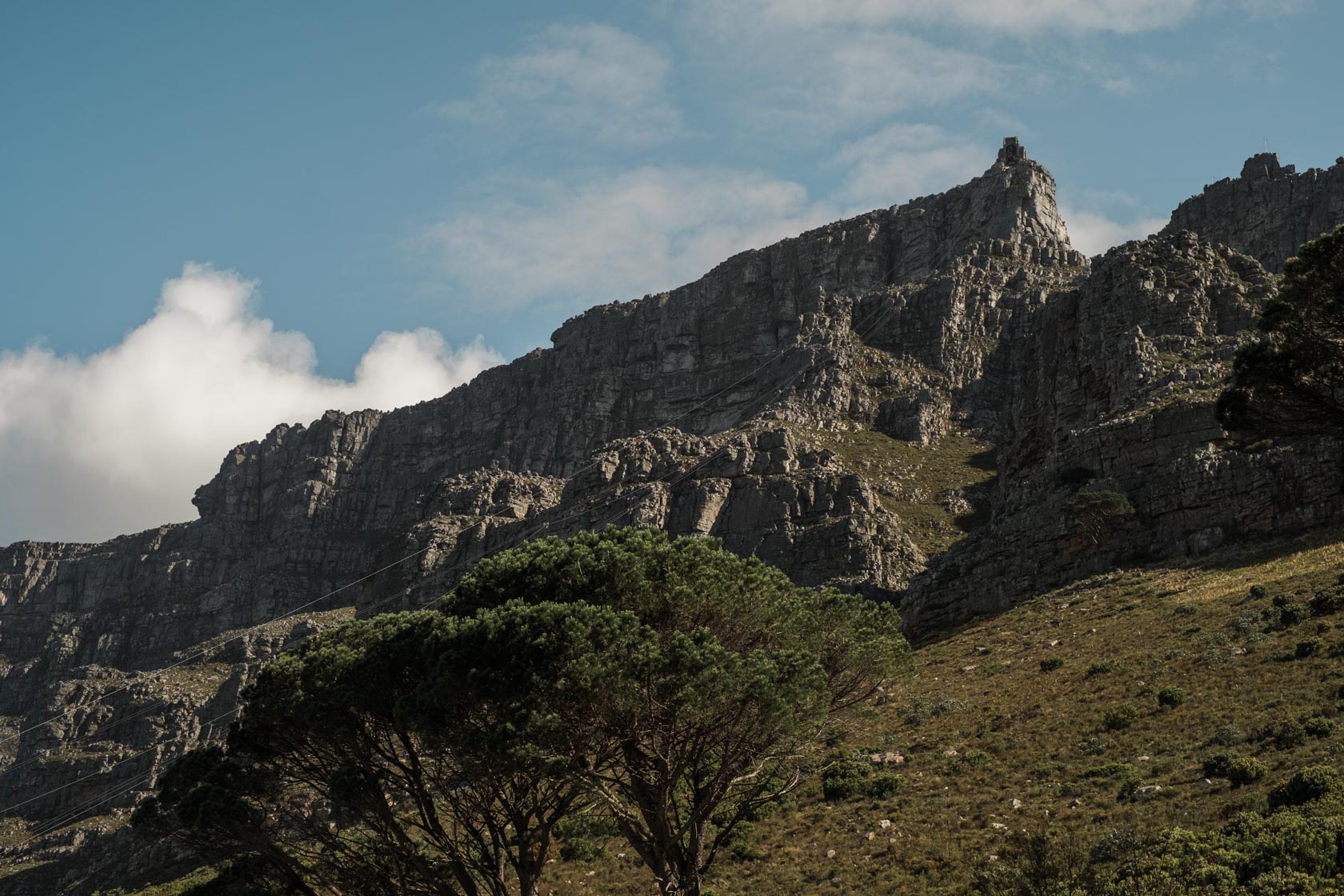 One thing not to miss is Kloof's Corner hike, not to be confused with a much more difficult hike called the Kloof Corner Ridge. I made this mistake and missed out on this hike, even though it's said to only take 10-15 minutes for a great view over the sea and the city!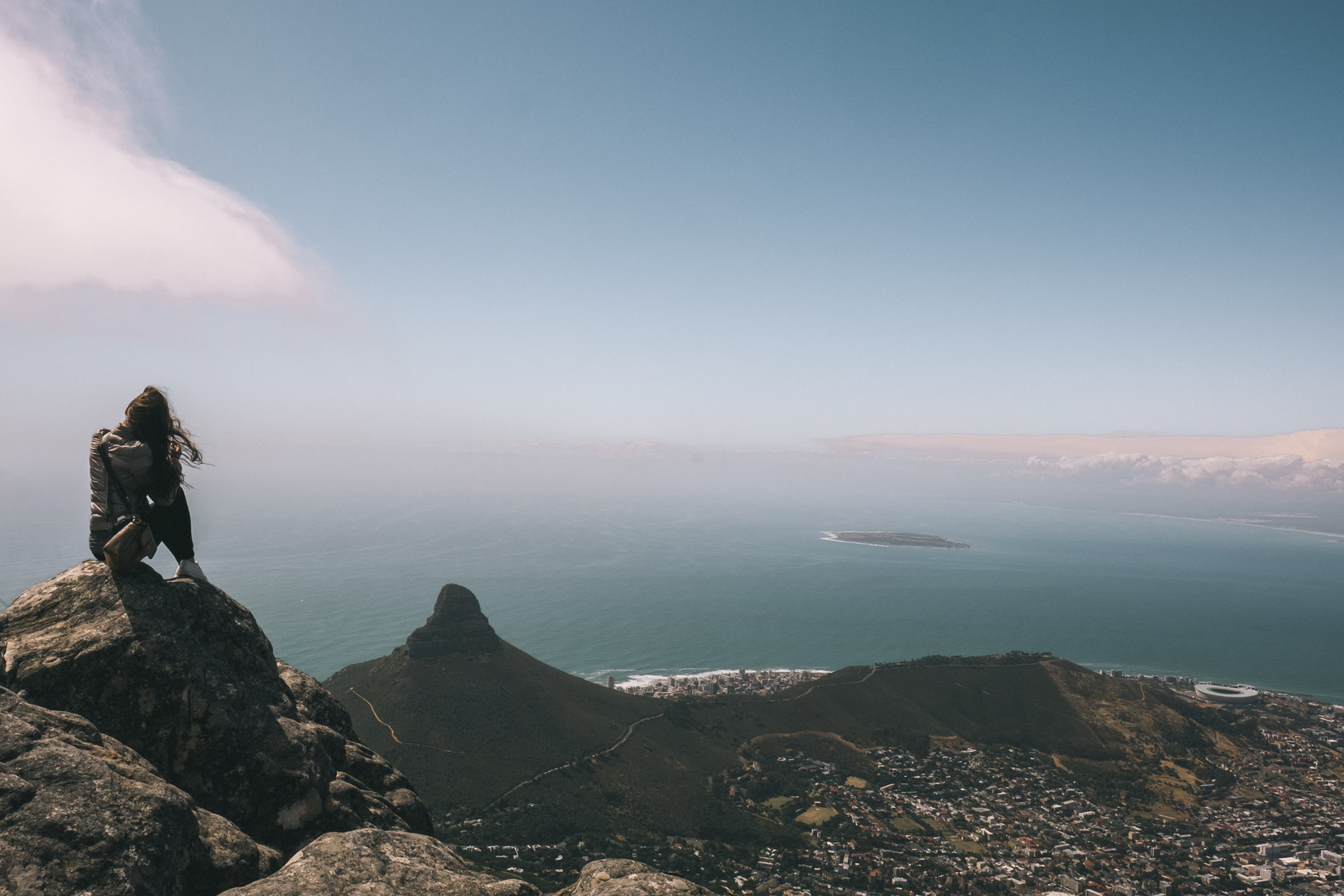 (This photo isn't taken from Kloof's Corner, but there are many nice rocks where you can get a great view over other Cape Town landmarks like Lion's Head)
7. Hout Bay
Distance: 21 km / 13 mi / 25 minutes
Officially, Hout Bay is a suburb of Cape Town. You're most likely to pass by Hout Bay on your drive down the Cape Peninsula on Chapman's Peak Drive, but there's a good chance you wouldn't stop for long besides snapping a photo and moving on. However, you'd miss out on a few unique activites you can do in Hout Bay. If you have some extra time and are self-driving along the Cape Peninsula, it could be worth your time to check into things to do in Hout Bay, such as going snorkeling, taking a boat cruise, or visiting the largest bird sanctuary in Africa.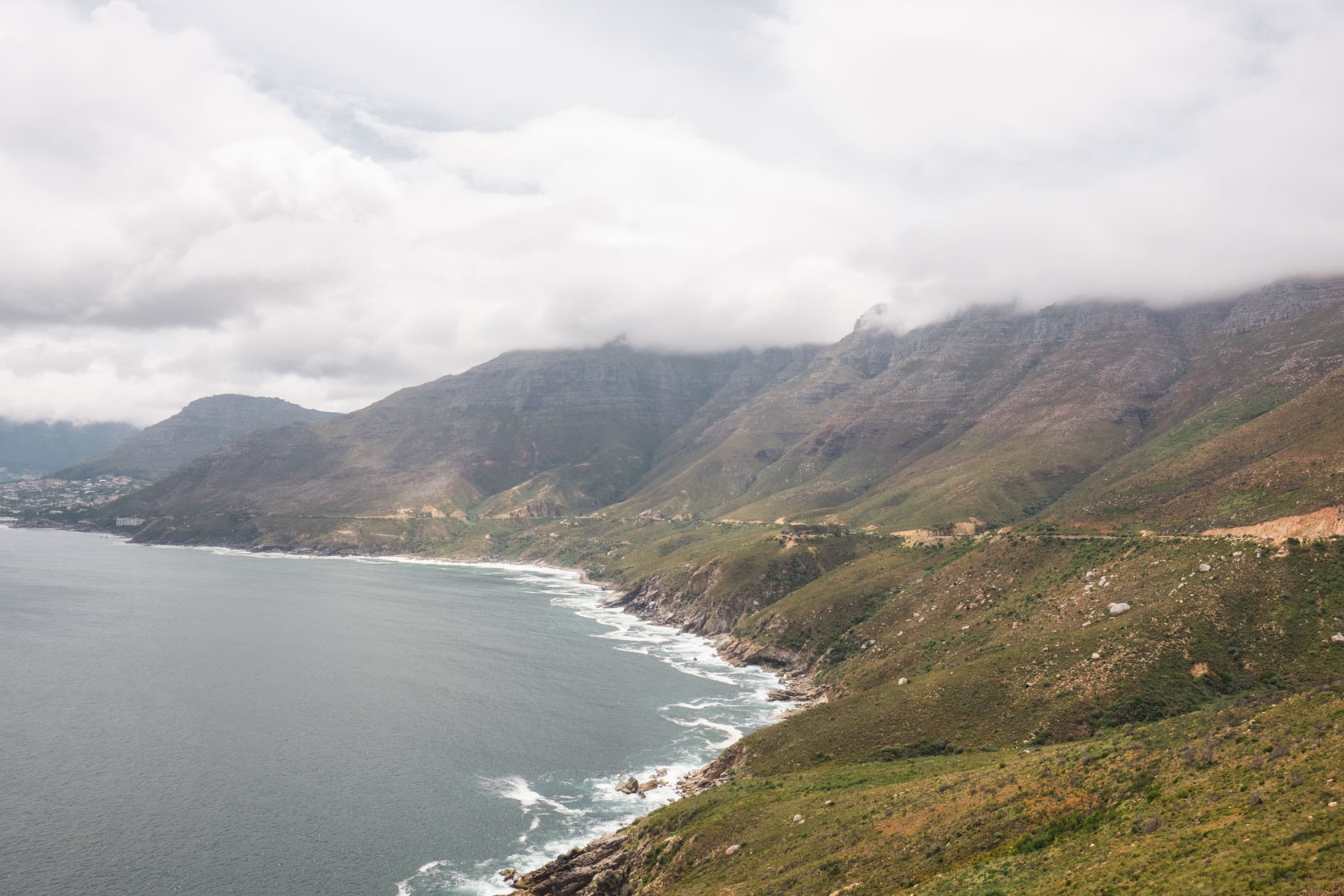 Things to do in Hout Bay
Go snorkeling with seals – Time to whip out that GoPro! Known as the ocean's friendliest animal, the Cape Fur Seals are abundant on Duiker Island and you can go swimming with them. If you don't own a GoPro, this tour even lets you rent one which is pretty awesome.
Take a cruise to Duiker Island – If you don't want to don a wetsuit, you can still take a cruise to Duiker Island to see the seals from land.
Go on a scenic guided kayak tour – This tour is super affordable for its 2-hour duration, and gives you a chance to see the bay from a different angle. Seals included!
Go to the World of Birds Wildlife Sanctuary and Monkey Park – World of Birds is the largest bird park in the whole of Africa, with more than 3,000 birds from 400 species represented. If you're not driving a car, you can reach World of Birds with a Hop on Hop Off tour .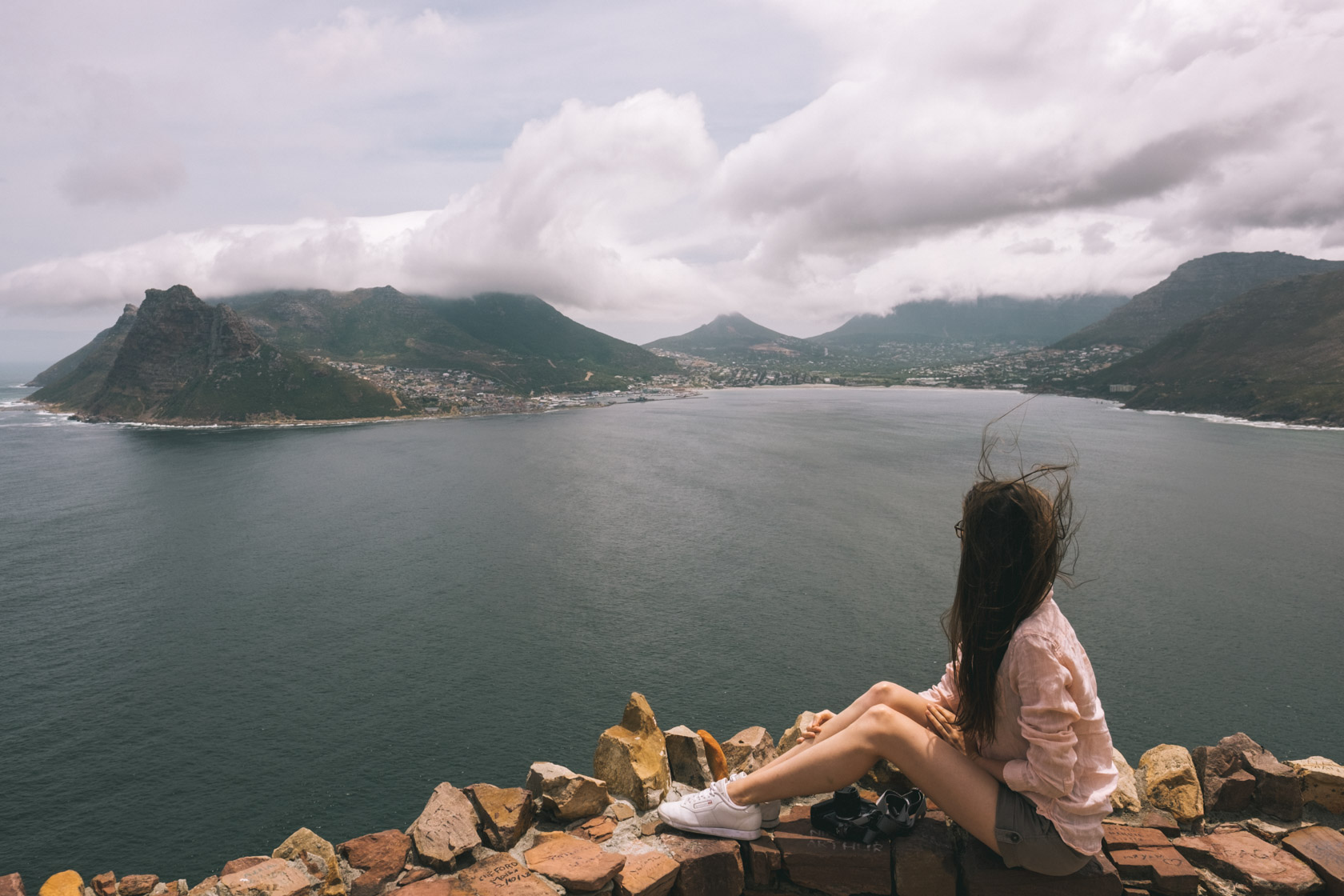 8. Robben Island
Distance: 30 minute boat ride
Robben Island is the location where Nelson Mandela, who later became president of South Africa, was imprisoned for 18 years (before he spent the rest of his 27-year sentence elsewhere). The prison island was first instituted in the 17th century when Dutch settlers held their own political prisoners there. Eventually, it came to house many of "society's unwanted", such as the mentally ill, homeless, and alcoholics. Around 1931, the island became a military base and was still in use until after World War II.
Coming back to Nelson Mandela – he was imprisoned as an anti-Apartheid revolutionary for his efforts to overthrow the white minority government. Today you can come to Robben Island to see the very cell he was held in, located in a maximum security block. Mandela was eventually released from prison and became the president of the African National Congress. He lived to be 95 years old!
Ferry to Robben Island
To reach Robben Island, you need to book a tour. The most legit way to do that is through the official Robben Island website , which has a link where you can buy tickets online, in advance. Do note, tickets can sell out! You should buy them in advance to be safe.
Robben Island experience
I personally didn't make it to Robben island on my trip, but you can get tons of useful information about visiting Robben Island from this blog about doing the half-day Robben Island Tour . It includes information such as when you need to arrive for your boat, booking in advance, etc.
Just be mindful, some tours will charge you money to just take you to the dock on top of the default Robben Island tour. In that case, it's way cheaper just to take an Uber to the dock, and buy the tour directly from the Robben Island website.
9. Garden Route
Distance: 380 km / 238 mi / 4 hours (to Mossel Bay)
I'll be honest – the Garden Route is much less of a day trip from Cape Town than it is an entire itinerary itself. Some people spend a week or more along the Garden Route, and it's no surprise why – this gorgeous stretch of land from Mossel Bay to Port Elizabeth is so jam packed with things to do. While I would definitely recommend spending more time on the Garden Route as part of your South Africa itinerary, if you don't have another choice it's doable if you start veeeeery early.
You won't be able to stop at all the places on the Garden Route in just one day, especially if you start from Cape Town. Hence I'd recommend picking some highlights and targeting those! My personal favorites along the garden route were Knysna and Storms River Mouth .
Things to do on the Garden Route
You could probably spend a month on the Garden Route and not see it all, but here are some of the best places to stop along the garden route and the best things to do on the Garden Route in my personal experience!
Eat oysters in Mossel Bay – South Africa is an affordable place to eat oysters, and nowhere is this truer than Mossel Bay. Grab an oyster snack while you overlook the sea and feel at one with the ocean.
See the Knysna Heads from above – Known as the most dangerous ocean mouth in the world, you can see this scenic location from the Eastern Head viewpoint. It's easy to reach and stunning to see.
Soak up the sun in Plettenberg Bay – Known by locals as "Plett", Plettenberg Bay is known for its great beaches and tons of things to do in the vicinity. A great place to base yourself if you stay in the area.
Cross the suspension bridge at Storms River Mouth – South Africa has so many national parks, and one of the best for hiking and kayaking is Storms River Mouth.
Go on safari at Addo Elephant Park – Addo Elephant Park was one of the highlights of my South Africa trip. They're known for having huge herds of elephants. We also saw zebra, buffalo, wildebeast, and a number of other smaller animals.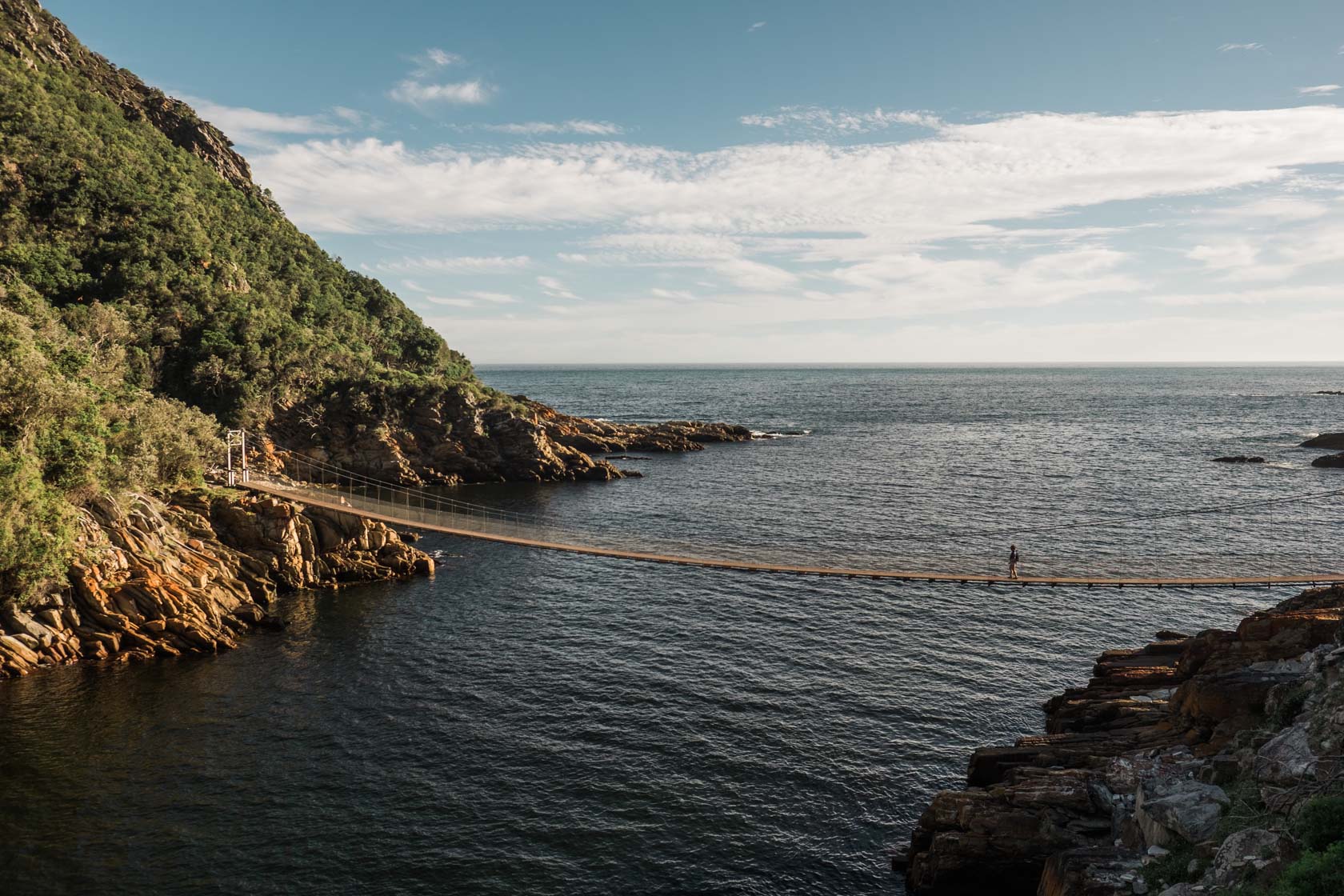 Garden Route Tours
If possible, turn this one from a day trip into a weekend trip! Especially if you're renting a car, you have no excuse not to spend more time in the area. But if you are planning to base yourself in Cape Town because you won't be driving, there are two tours that will handle the logistics for you and have EXCELLENT reviews.
6-Day Garden Route and Addo Safari – I loved Addo Elephant Park and it's easily one of the best experiences I had in South Africa. This tour is seriously affordable for the fact that it's 6 days and the cost per day ends up being less than $100. It covers all breakfasts and dinners, 5 nights of accommodation, transport, and core activities. You have lots of options to add on top of it as well.
4-Day Garden Route Tour – This Garden Route tour doesn't make it all the way to Addo Elephant Park, but it does include a safari on a private game reserve. It's 3 nights, so potentially a good option for you if your trip to South Africa is only a week!
10. Kirstenbosch Botanical Garden
Distance: Depends where you're staying in Cape Town
Technically located within Cape Town, you can spend an entire day at the Kirstenbosch Botanical Gardens if you decide to do some hiking – or you just like looking at flowers. Kirstenbosch is the largest botanical garden in all of Africa, and it's not a surprise when you look at the sheer size it occupies on a map of the city. It's even possible to hike down from Table Mountain into Kirstenbosch. The entrance fee for Kirstenbosch is just R40 ($2.70), and the park is open 365 days per year.
Besides enjoying the greenery, there are two main highlights you may want to see when you visit Kirstenbosch: Boomslang Aerial Walkway and the hike through Skeleton Gorge.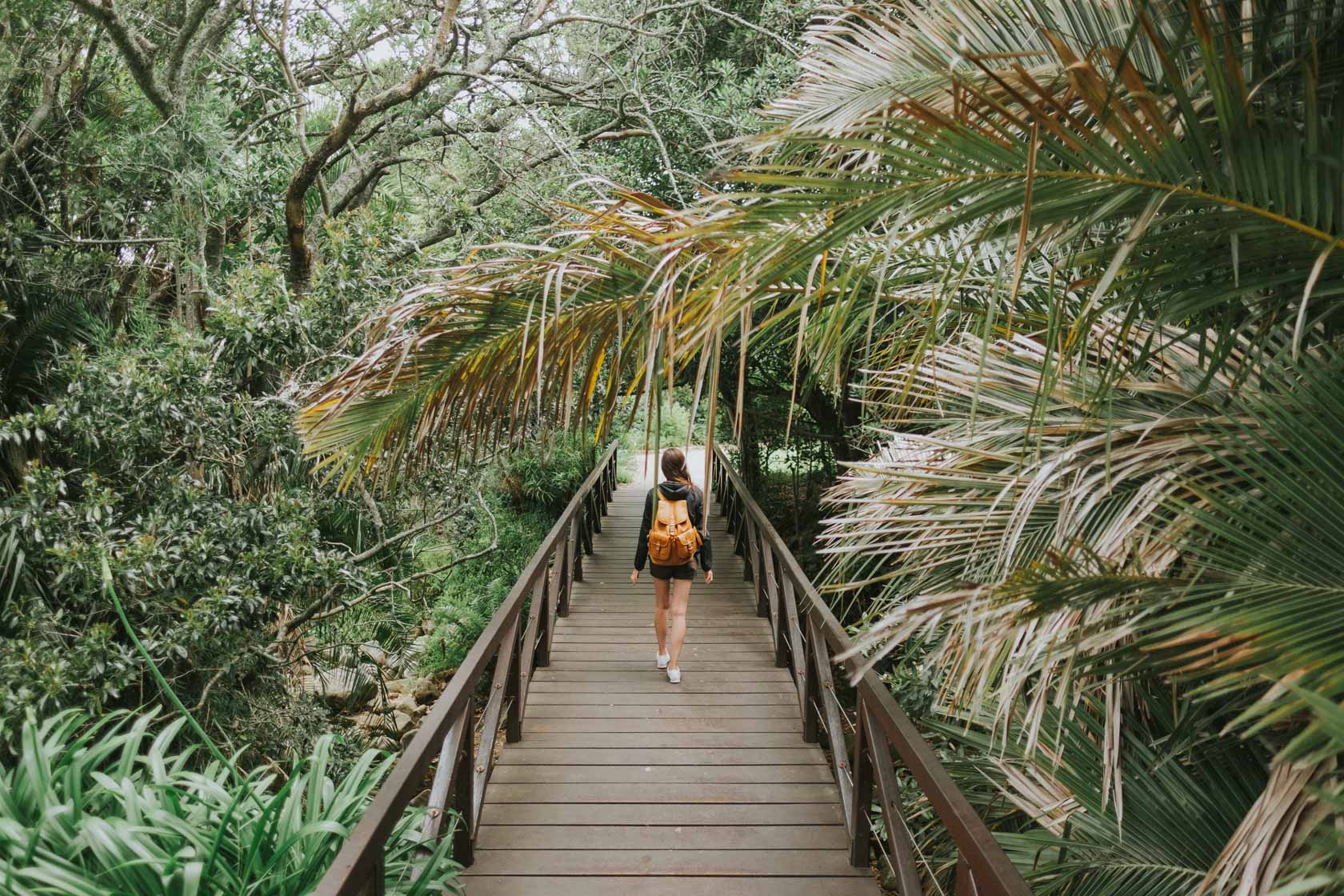 Kirstenbosch highlights
Skeleton Gorge Hike – This hike can be rather long, but mid-way through you may be rewarded with a roaring waterfall, depending on whether there has been recent rain.
Boomslang Aerial Walkway – The most famous sight in Kirstenbosch, this walkway bends over the canopy of trees and gives you a unique view over the city of Cape Town.
Endangered plants exhibit – The Cape region is most famous for its fynbos, which literally means "fine bush" in Afrikaans. Many of these varieties are slowly going extinct in the wild, in some cases with just one specemin left. Many of these cases are documented in this exhibit.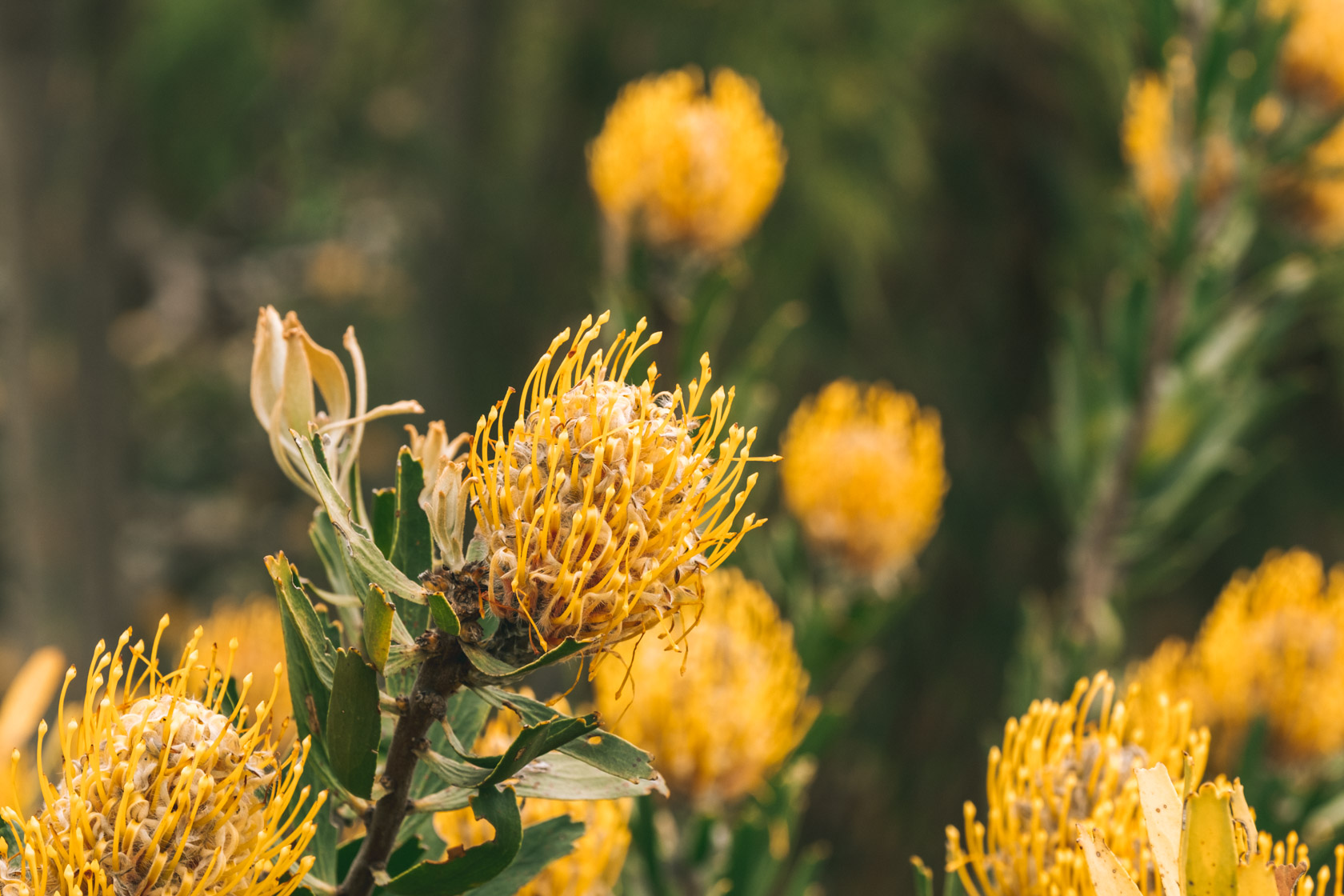 11. Constantia
Distance: Depends where you're staying in Cape Town
If you're looking for somewhere to enjoy the fabulous wine scene of Cape Town without traveling too far, look no further than Constantia . Officially a suburb of Cape Town, you can come here for mountain views, wine estates, outdoor markets, cellar tours, and wine tastings. Located in a valley, Constantia is a great alternative (or complement) to traveling to Franschhoek or Stellenbosch given its close proximity. You won't sacrifice quality or experience by sticking closer to home! I'd still consider it a day trip from Cape Town even if it's still within city limits, because you can spend a half or a whole day here.
Things to do in Constantia
Groot Constantia – Its naming meaning "Great Constantia", this is the oldest producing wine farm in South Africa. Today they offer wine tasting and gourmet food you can eat while sitting outdoors enjoying the beautiful South African sunshine.
Go on a wine-tasting tour through Constantia – A wine tour is a great way for everyone you're traveling with to enjoy tasting wine! This particular tour visits Groot Constantia, as well as two other wineries, and you get to taste a ton of wines in the process.
Constantia Village Shopping Center – Loads of fashion boutiques and retailers, in case you forgot to pack something for South Africa! On the second and fourth sunday of the month, they also host an antiques market where you can pick up some unique souveniers.
Zipline tours – One of the longest ziplines in South Africa can be done here! You have a couple of different options for ziplining in this area.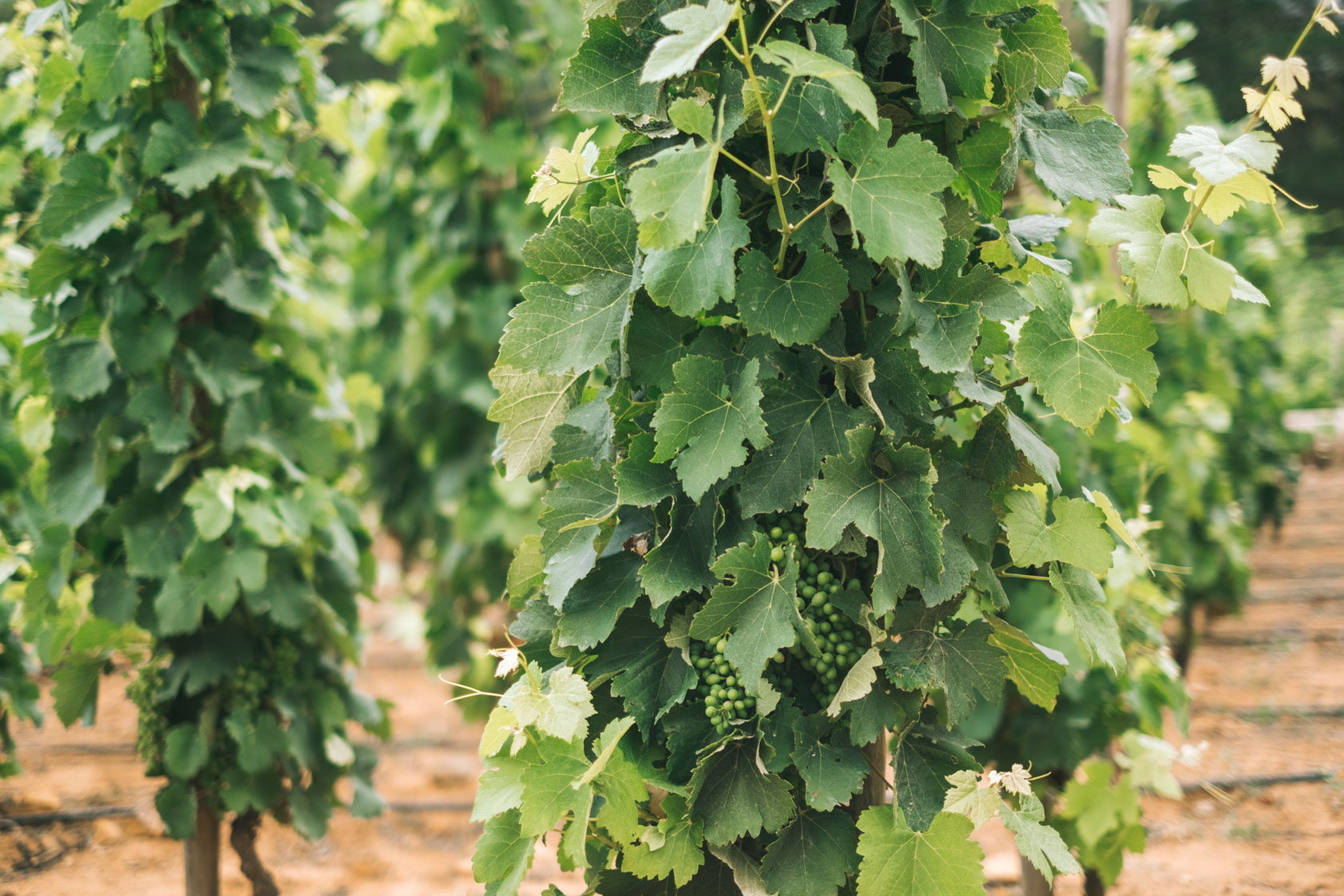 12. Buffelsfontein Game and Nature Reserve
Distance: 96 km / 60 mi / 1 hour
While most people tend to go East after visiting Cape Town, very few actually explore the area to the North. And the North is where you'll find Buffelsfontein Game and Nature reserve , one of the few places you can go on safari close to Cape Town. Since this area is far less touristed than most places near Cape Town, there's a good chance you'll have a more intimate experience. There are very few tours even available to visit Buffelsfontein, but I did find a Buffelsfontein safari and wine- and olive-tasting tour . The group is small with a maximum of 7 members!
I personally didn't visit Buffelsfontein, but that's something I plan to do when I get more time to spend on the West Coast of South Africa! There are many more things to do in this area such as other national parks, renting a house boat, and South Africa's longest beach.
13. Muizenberg Beach
Distance: 27 km / 16 mi / 30 minutes
Muizenberg Beach is famous for exactly one thing: its colorful beach houses that stand in a perfect row looking over the sea. But besides this ultra-instagrammable spot, there are more things to do in Muizenberg besides taking a few photos. Here are a few things you can do in Muizenberg, though you probably only need to spend half a day here to enjoy the place.
Things to do in Muizenberg
Muizenberg Beach – Bring your camera and sunscreen! Take photos of the photogenic beach houses and then go for a swim.
Surfer's Corner – Considered one of the best surfing spots in the world, Surfer's Corner is close the Muizenberg Beach. Whether you surf or just like to watch people surf, you can hang out here for a while.
Learn to surf! – Speaking of which, there are some surf schools in the area if you're up for taking your first lesson!
Muizenberg Catwalk – This is a walk more than a hike, which can be done by people of all fitness levels. Pass by rock pools on this 40-minute walk (each direction). You may even see whales if you're here in the right season!
Go on an instagram tour – One way to reach Muizenberg is on this instagram tour around Cape Town. If you want to efficiently snap some of the most famous photos around the city, this could be a great option for you.
14. Klein Karoo
Distance: 176 km / 109 mi / 1 hour 56 minutes
The Klein Karoo is known for two things: wine and ostriches. If that's not a funny combination I don't know what is. Stepping back for a second, Klein Karoo is a desert region in South Africa which can be reached as a day trip from Cape Town. Some of its best known towns include Oudtshoorn (famous for its Ostrich feather trade), Swellendam (famous for being the oldest settlement in South Africa), and Calitzdorp (the capital of Port wine). You'll also drive along Route 62, considered by many to be the most scenic drive in South Africa.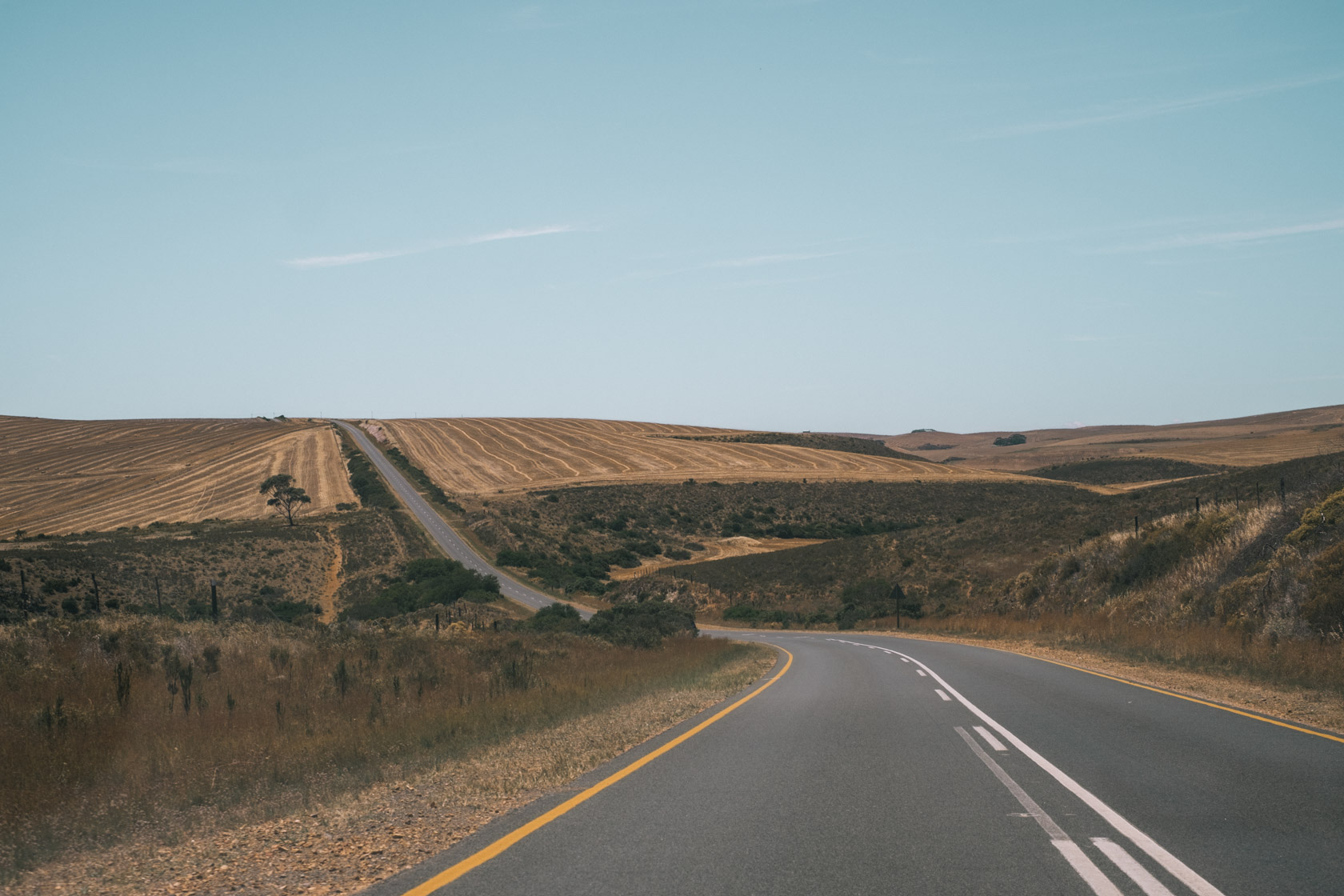 Things to do in Klein Karoo
Drive the famous Route 62 – Along this route you'll find a number of towns serving up great wine or hosting ostriches!
Go to an ostrich farm – One of my regrets in my South Africa trip that I didn't get to visit an ostrich farm! Just please do not ride the ostriches, it puts the birds under stress.
Follow the Klein Karoo wine route – Officially, the Klein Karoo wine route goes through Montagu, Barrydale, Ladismith, Calitzdorp, Oudtshoorn, De Rust, and Herold. Check out this website on the Klein Karoo wine route for suggested itinereries.
Stop in Calitzdorp for a glass of Port – Our host in Hermanus explicitly recommended stopping at De Krans, though there are a number of different options in the area for port wine.
Hike through the Swartberg Pass – There's literally a valley in this area called Hell ! If you want to see a side of South Africa most people miss, you can do a guided hike through Swartberg Nature Reserve .
Go on safari – If you only have a day away from Cape Town, you can still go on a big 5 safari in the Klein Karoo, the Big 5 being lions, elephants, buffalo, leopards, and rhinos. Naturally, on safari, it's not possible to ensure what you see, but the Klein Karoo is the only area near Cape Town that has all of the big five!
Safari in Klein Karoo
There are two main reserves in the Klein Karoo, both of which are home to the big 5. If you drive yourself on this day trip from Cape Town you can save a lot of money on the transfer (which takes about two hours).
Aquila Private Game Reserve (does not include transfer) – As you might know, sunset is one of the best times to see animals on safari. If you can, booking either a sunrise or a sunset safari a great idea, because that's when the animals are most active.
Inverdoorn Game Reserve (includes transfer) – You can go on a day trip to this game reserve, including a 3-hour game drive. Unlike many public drives, you only share the open-top jeep with up to 8 other people. Inverdoorn is unique because of its cheetah rehabilitation program!
15. West Coast
Distance: 87 km / 54 mi / 1 hour 3 minutes (to West Coast National Park)
As I mentioned before, while most tourists in South Africa tend to head East from Cape Town while exploring the region, many locals prefer to go North: Up the west coast, to locations like Langebaan , Yzerfontein , and the West Coast National Park . Especially in Spring, you can come North to see an impressive display of wildflowers all across the coastline. If you're looking for something offbeat, you may be interested to try traveling up the west coast!
Personally I didn't get a chance to go this part of the country, so I can just share with you some of the research I've done and look forward to your comments with more tips for my next trip to South Africa!
Things to do on the West Coast of South Africa
Langebaan – A seaside town with highlights like Calypso Beach, where you can easily spend hours bathing in the sun, and famous for its seafood.
Yzerfontein – Yzerfontein is the single longest beach in South Africa, stretching a total of 16 miles! You also run the chance of seeing flamingos.
West Coast National Park – Besides visiting the national park, famous for its wildflowers, you can even rent a house boat here and relax for a weekend.
Safety tips for taking day trips from Cape Town by car
Before going by car on a day trip from Cape Town, I want to just share a couple of important safety tips in case you are planning to drive in South Africa. It can be perfectly safe to drive in South Africa, but you do need to take some precautious you might not be used to back home.
Keep left! Don't forget that South Africans drive on the left side of the road. It takes quite some getting used to. This also means that the driver is on the opposite side of the car, and you need to change the transmission with your right hand. Weird, but you can do it 😉
Always have cash for toll roads. There are many toll roads in South Africa and they do not accept foreign cards! You will be in big trouble if you need to go look for an ATM in the middle of nowhere (been there, done that, do not recommend).
Make sure to be back home by dark. In general, it's not advised to drive after dark, so plan your day trips from Cape Town accordingly. We personally used Uber when getting around town after dark and it worked great.
Watch for wildlife. Especially in the Cape region, you'll see a lot of babboons! They are not safe to interact with, and can cross the street unexpectedly. Keep your eyes peeled.
Be mindful of speeding. Speeding is a big problem in South Africa, and can be very dangerous, especially if the roads are not in perfect condition. You'd also rather not be pulled over by the police. Mind the speed limit!
Cape Town: When to go?
Cape Town's high season is definitely in the Summer (starting in December, and in full swing by January), which is when the weather is the warmest but the prices are also at their highest. One interesting fact is that if you're interested in going on safari, Winter is considered the best season for that because the bush has mostly died away, making the visibility of the animals that much better. And even though Winter is colder, it's not nearly as cold as Winter in Europe or many places in the United States. You need to pack a jacket but your winter parka can stay at home. This makes both Summer and Winter great options for visiting South Africa!
Which Cape Town day trip would you take?
Leave your thoughts in the comments, I'd love to known which of these Cape Town day trips sparked your interest the most!
Like this post? Pin it for later!