First things first – you're going on safari? CONGRATULATIONS! Safari was easily the highlight of my trip to South Africa, and is bound to be a life-changing experience for you! Safari is an amazing opportunity to connect with nature, learn about our planet, educate yourself on the plants and animals of Africa, take some killer photos, and do a serious digital detox.
Sound amazing? Let's dive into 15 important things that absolutely belong on your safari packing list. I'm going to cover what to wear on safari, what to bring on safari, what colors are appropriate for safari, as well as what you can probably leave behind at the game lodge.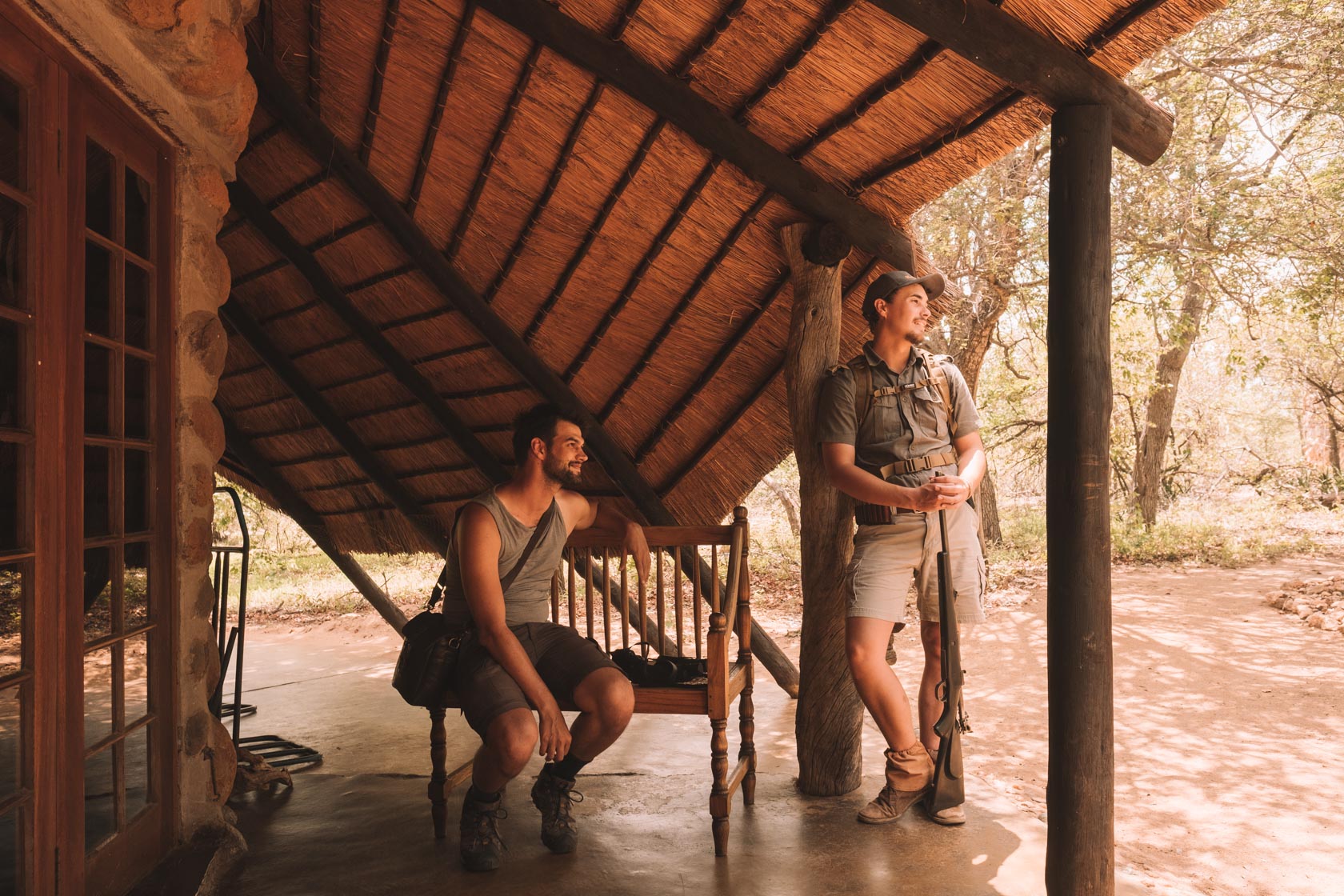 Some links in this post are to affiliate sites. If you purchase something through them, I may earn a small comission — which costs you nothing! I am very grateful when you use my links to make a purchase.
TABLE OF CONTENTS – Here's the complete list of things to pack for safari, feel free to read through the list or just jump down for details on why you need that item and specific recommendations.
General packing tips for safari
Before we go in depth, here are two things just to keep in mind when you are packing to go on safari.
Your safari lodge most likely offers a laundry service, so don't overpack! Depending on how fancy your game lodge is, the laundry service may even be complimentary.
Domestic airlines in South Africa limit luggage weight strictly, and only accept soft-exterior luggage. If you're going to be traveling to a national park by plane, make sure you're not over the limit. I'm not sure how it works in other countries in Africa, but do be sure to double-check if you are taking such a flight.
And with that, let's go into some specifics.
Safari packing list (beyond safari clothing!)
If you're wondering what to wear on safari, you can jump down or first check out the important gear you'll want to bring with you, no matter what you're wearing.
Binoculars
Before going on safari, I had no idea that binoculars are SO COOL. Binoculars aren't just about "zooming in", but also about enhancing the detail of what you can see. It's like zoom plus ultra-sharpening. We used our binoculars not only on safari, but also while observing penguins near Cape Town or looking for whales in Hermanus. You'll find plenty of use-cases for your binoculars on a trip in Southern Africa.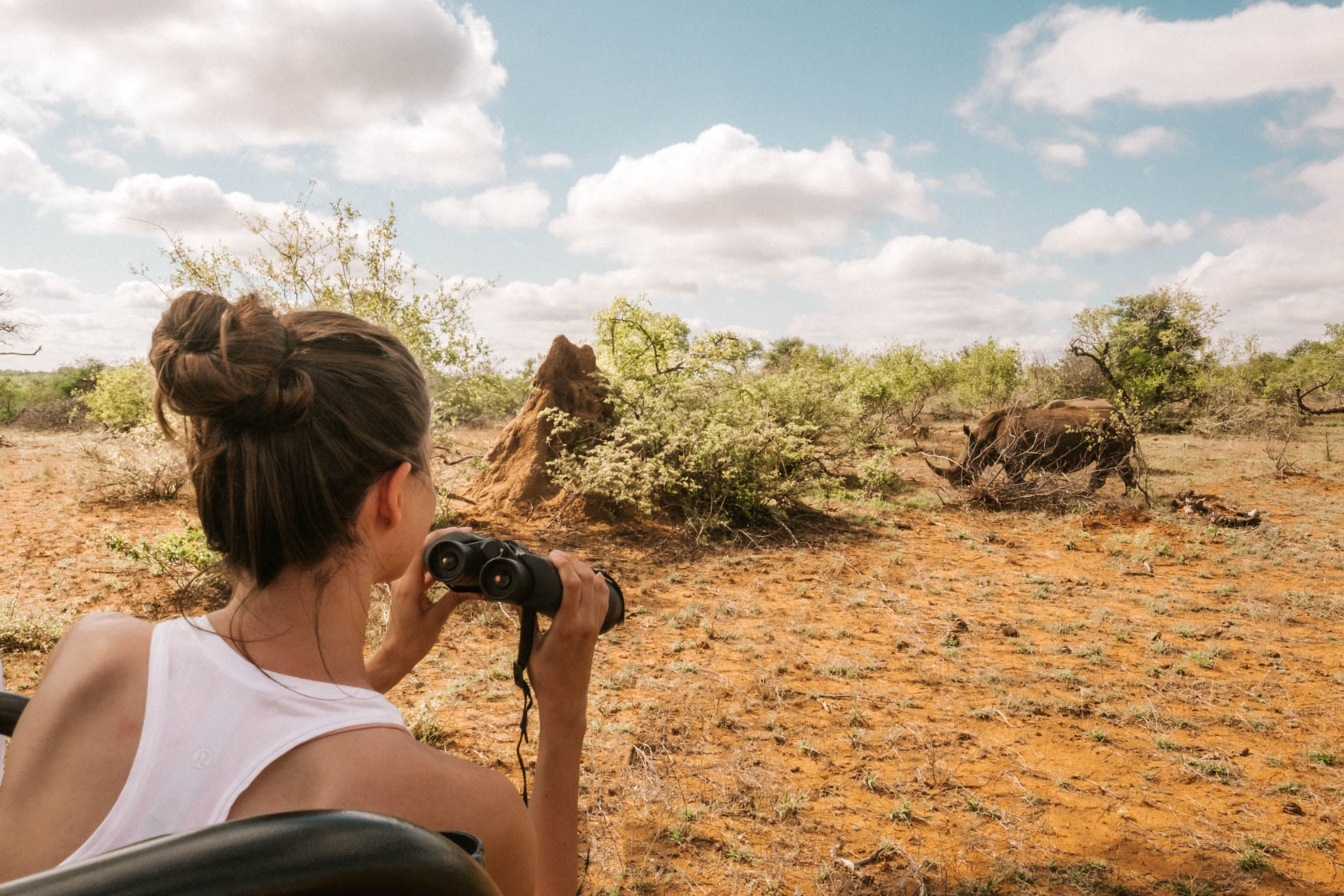 In our safari group, people were constantly asking to borrow our binoculars to get a closer look at the animals. If there is one new piece of gear I would suggest you buy for your safari, it's binoculars!
Here are two pairs of binoculars I have used and can recommend:
Olympus 50 x 10 DPS-I Binoculars – These are the binoculars we bought and were really impressed with. Affordable price while still high quality. Comes with lens caps, neck strap, and a travel bag.
Nikon 10 x 42 ProStaff Binoculars – These are the binoculars our safari guide had! Quite a bit more expensive, but also much more compact. Depends whether you are more budget- or space-conscious.
I find it interesting that camera lens companies are also making binoculars, but it makes a ton of sense that they are experts in the field!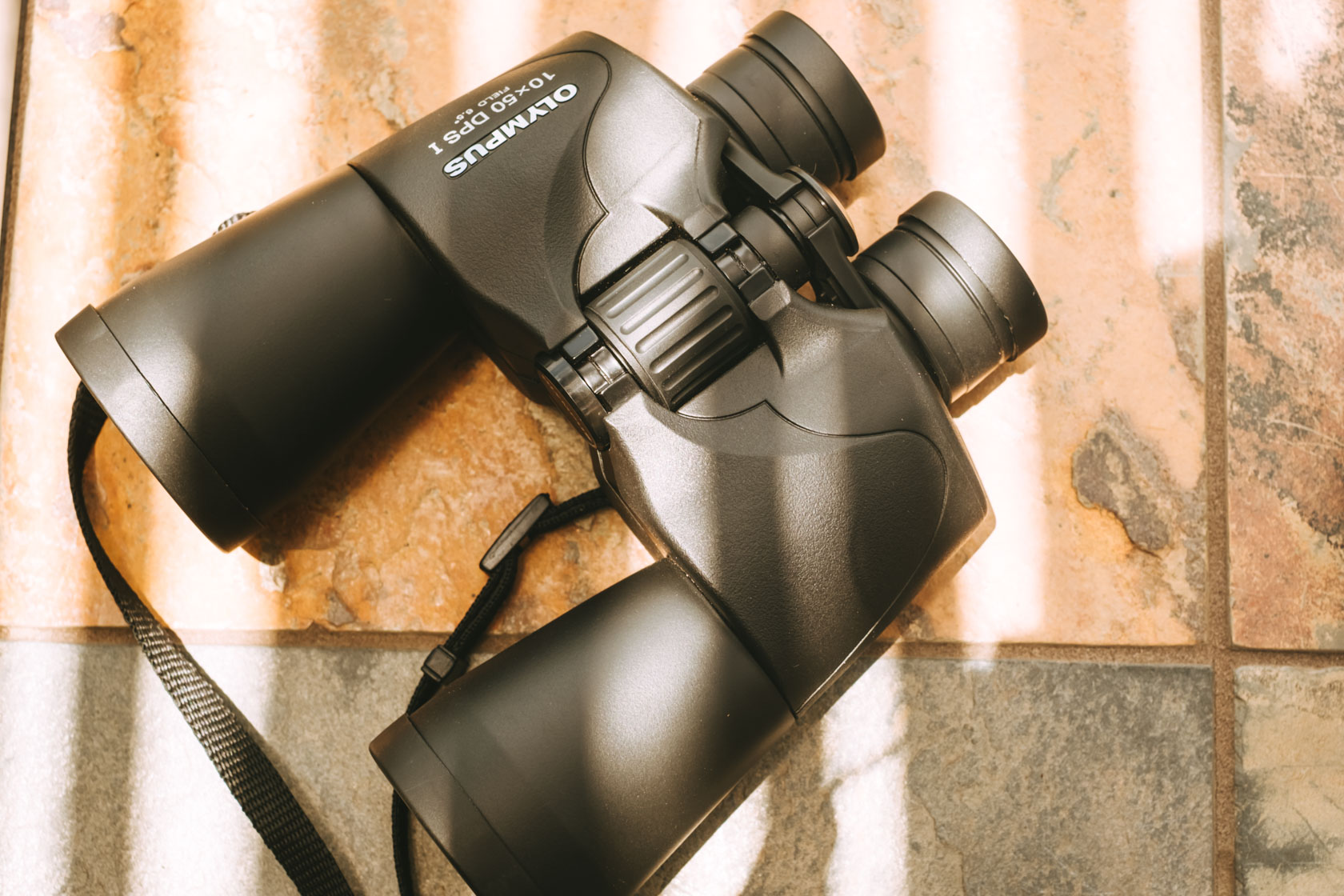 If you're worried you'll buy binoculars once and use them once, I can promise that you'll love safari so much you'll want to do it again. So just enjoy 😄
Insect repellent
Insect repellent will serve you well, not only on safari but while traveling through Southern Africa. Even though I didn't see a single mosquito in Kruger National Park , I was eaten to death in Knysna just a few days prior with over 15 mosquito bites. Any time you're out around sunset, is a good time to apply insect repellent!
You can find travel-sized insect repellent on Amazon. Look for something with 30% deet or higher.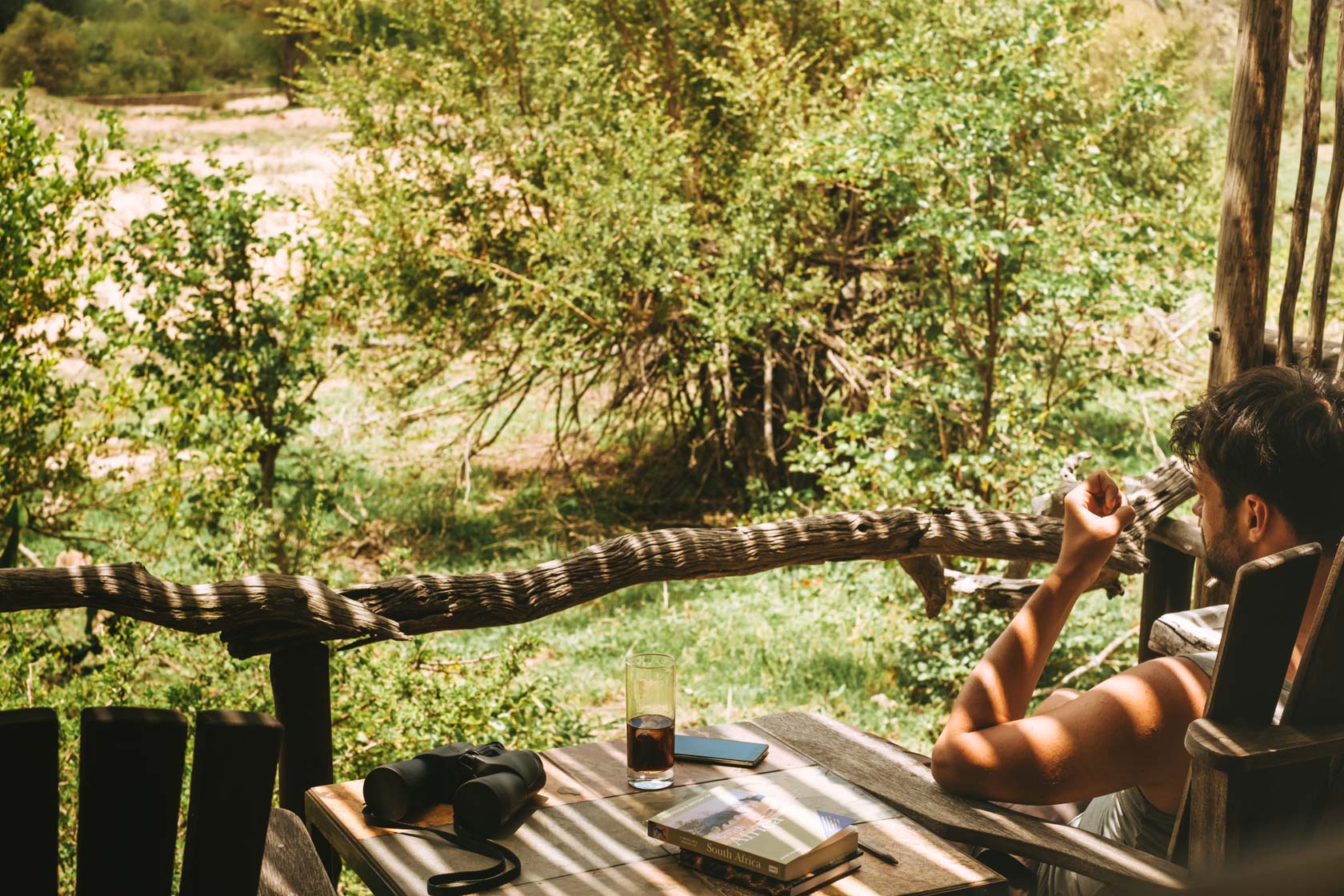 Glasses and Sunglasses
When you're on safari, you want to make sure that you can see as good as you possibly can! If that means wearing glasses for you (or contacts), do make sure to bring them along. Similarly, bring your sunglasses. The bright and intense sun can be damaging for your eyes, and you'd better believe me what I tell you IT'S BRIGHT IN THE DESERT. If you need glasses and sunglasses, try prescription sunglasses. Whatever you need to stay sharp and to protect your eyes!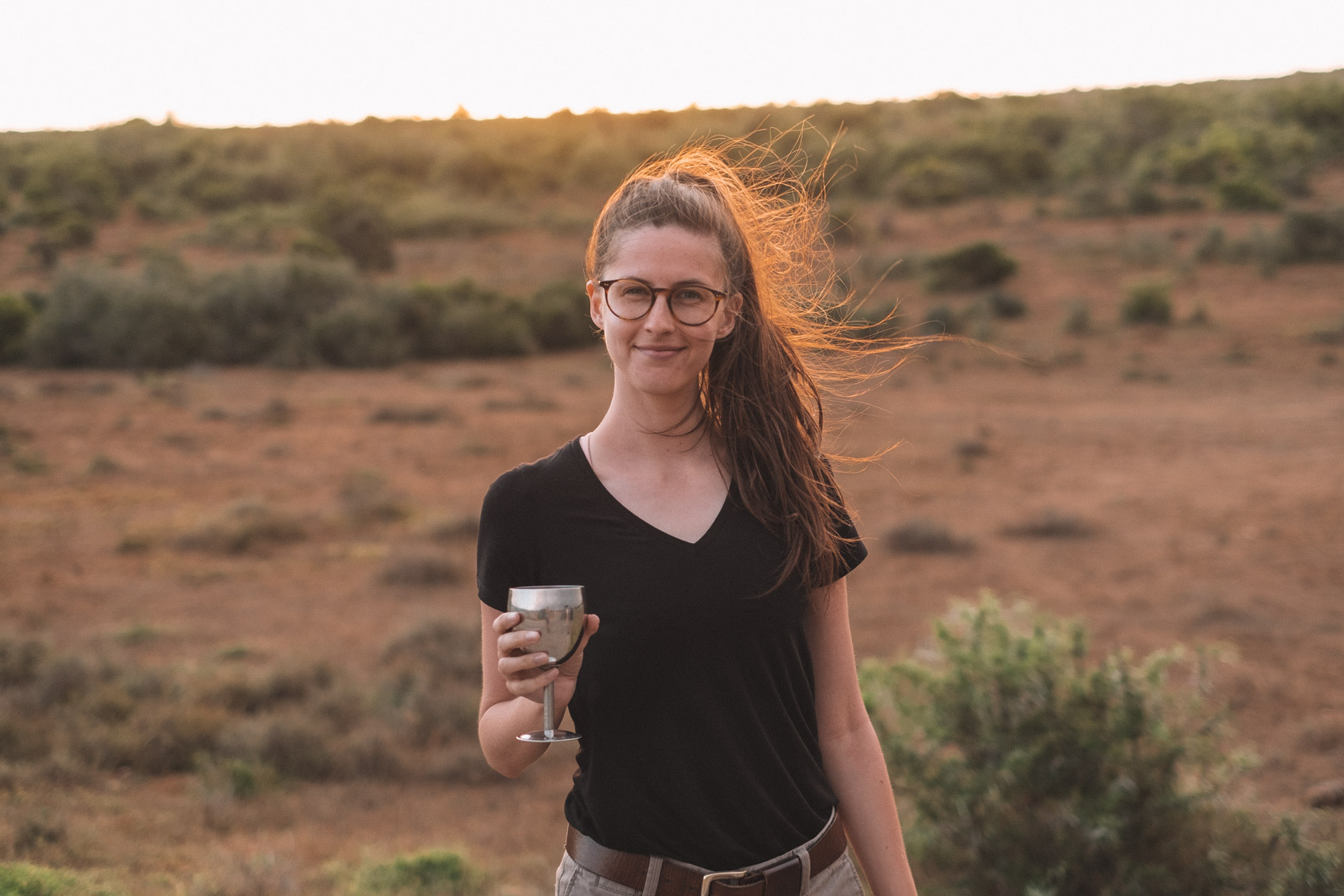 Sunscreen
Sunscreen. No one loves to deal with it, but if you ignore it, you're probably going to end up looking like a lobster depending on your skin pigmentation. If you take even ONE MORNING or ONE AFTERNOON off of wearing sunscreen, you're toast. Don't slack on sunscreen!
As you may know, not all sunscreen is created equal. While I can't recommend a specific body sunscreen, I swear by this sunscreen for your face:
Biore SPF 50 sunscreen – Amazing Japanese sunscreen, super powerful without being greasy or leaving a white cast. It's especially formulated for your face and leaves your skin smooth. I wear this under my make up every day.
My little sister is big into Asian beauty products and has basically converted our whole family to using this sunscreen. Protect your precious skin when you are on safari!
Photography gear
The most important thing you need to take great pictures on safari is a zoom lens. There's a good chance you need MORE zoom than you think you do. Here's the gear I took with me on safari to take some great photos:
Plus spare batteries and a battery charger. I brought more lenses and gear but this is the essential safari photography equipment! You can read my post dedicated to safari photography tips for more details on how to capture great photos on safari. You can leave the tripod in your room, but consider bringing a bean bag or a cloth in case you have a heavy telephoto lens you need to rest on something to stabilize it.
NOTE – Not only can you not capture good photos with a camera phone, but some safari lodges even ban camera phones on game drives because their information has been used by poachers (think: geolocation on that photo of a rhino you took). Bring a proper camera for the best of both worlds.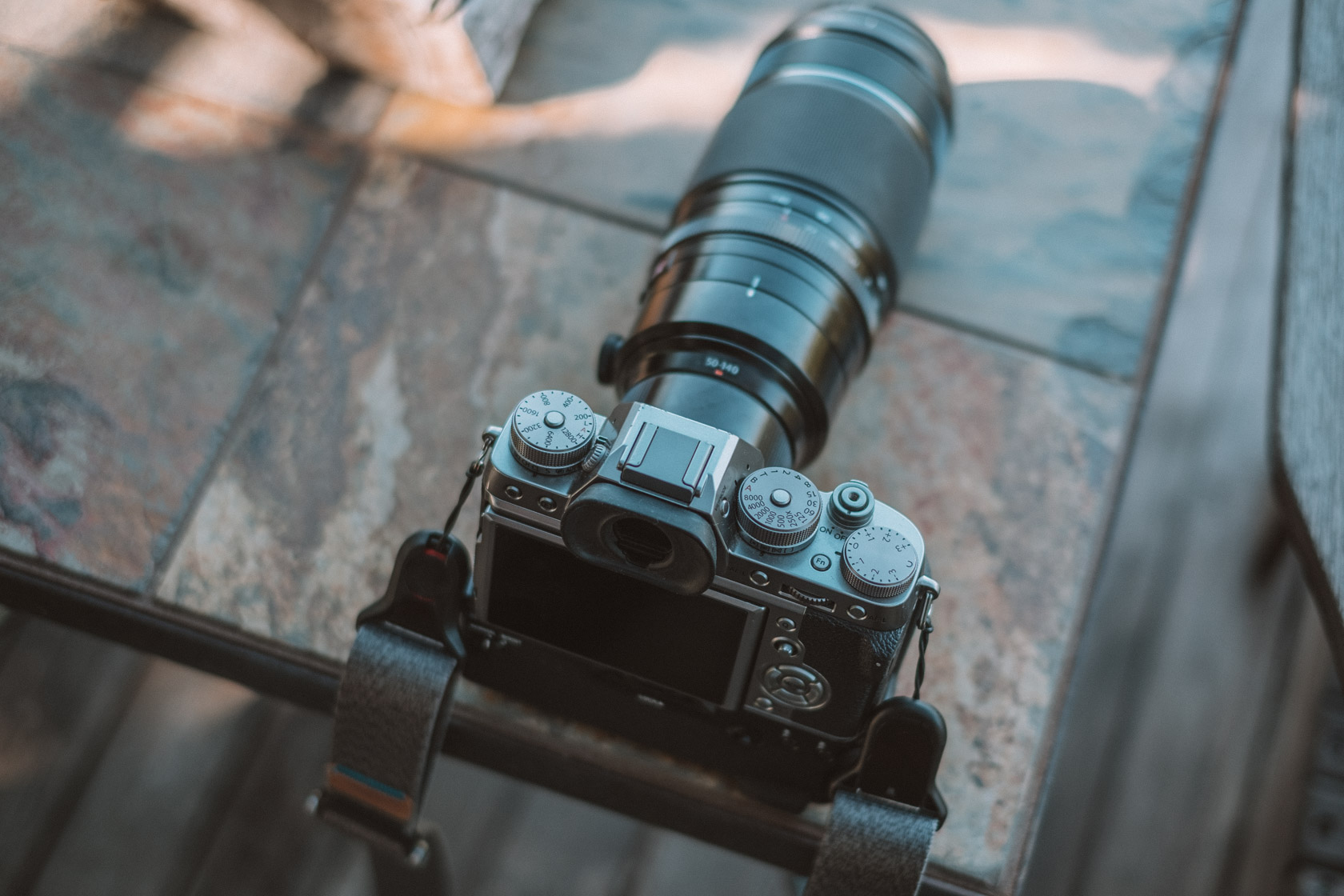 Water bottle and snacks (if self-driving)
If you're going on a game drive at a private safari lodge, there's a good chance they're going to have water taken care of for you in the vehicle.
But private game drives aren't the only way to safari! We really enjoyed doing a self-drive safari, too, and for those you DEFINITELY want to bring extra water and snacks because there is basically nothing for miles around.
If you're trying to avoid plastic, check out the S'well water bottle which is made of stainless steel. Tap water is perfectly drinkable in South Africa, and the main water restrictions are only in Cape Town so you can fill up from the tap without concern.
Day bag
If you're bringing camera gear with you, you probably need a small day bag to bring on the safari, containing things like lens cleaning equipment, spare lenses, batteries, and so on. Weight isn't really an issue since you'll be in the vehicle the whole time. I brought my bond street bag with me and it was just the right size to fit the essentials.
I would avoid bringing anything that is too sensitive (e.g. untreated, light-colored canvas or super sensitive leather) because it could get dirty! You don't want to accidentally stomp on it with your dusty hiking boots.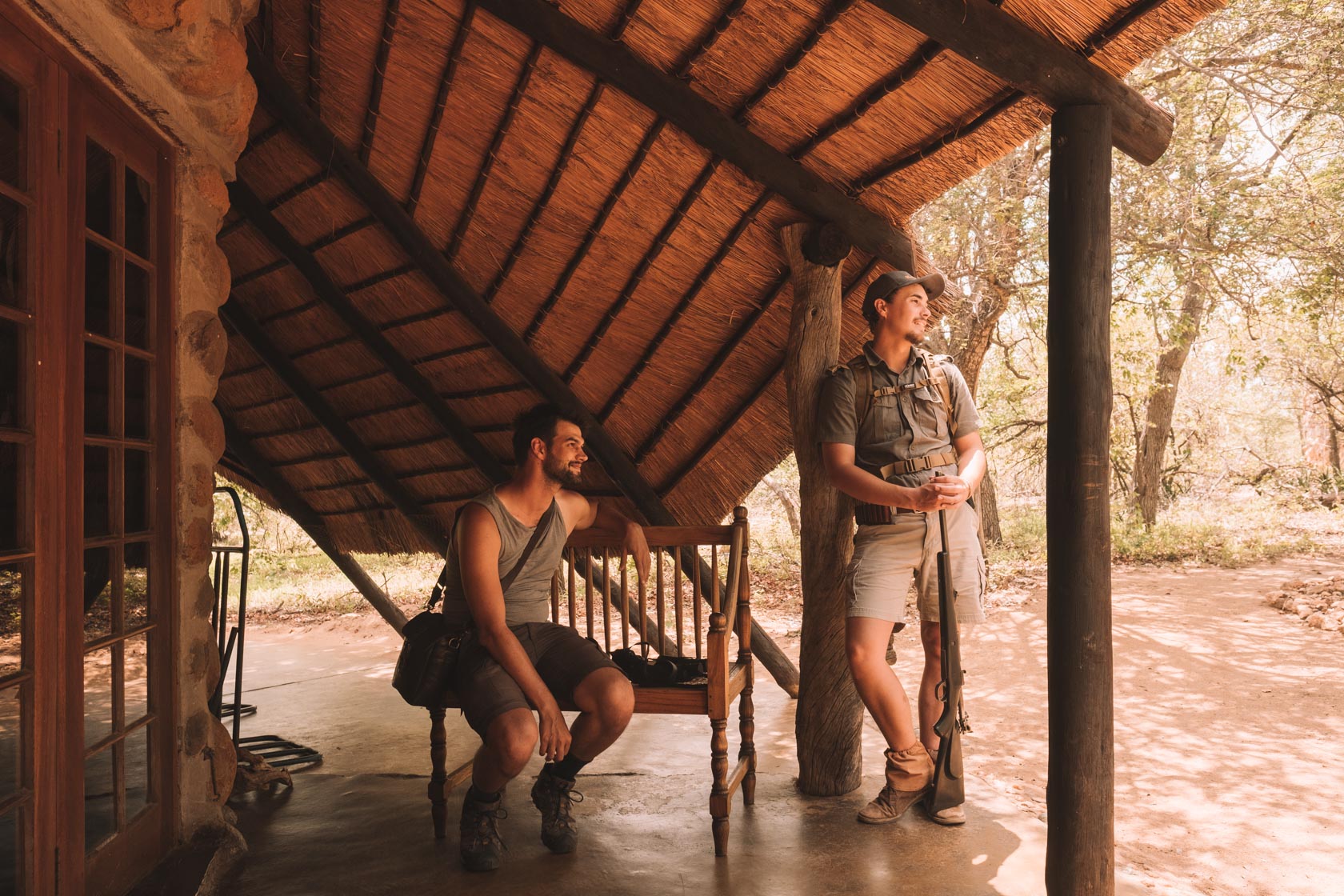 Bonus: Bring a book!
You have a lot of free time when you're on safari. What better way is there to spend it than to educate yourself a bit about the place you're visiting? Here are a couple of ideas of the kind of books you can bring with you to read between game drives:
A Traveller's History Of... – This book series has condensed histories of numerous countries. While I was on safari (or rather, while I was by the pool), I read the Traveler's History Of South Africa . My boyfriend also bought a more academic history book, and we compared notes 🤓
Complete Guide to African Safaris – Learn more about the animals you're seeing! If you're not a nature fanatic at the beginning of your safari stay, you'll surely be by the end. This book can help you start your safari experience with more context.
Lonely Planet's South Africa – If you're going on safari at the beginning of your trip, why not study up on your guide book by the pool? I can barely think of a more relaxing way to plan a trip 😄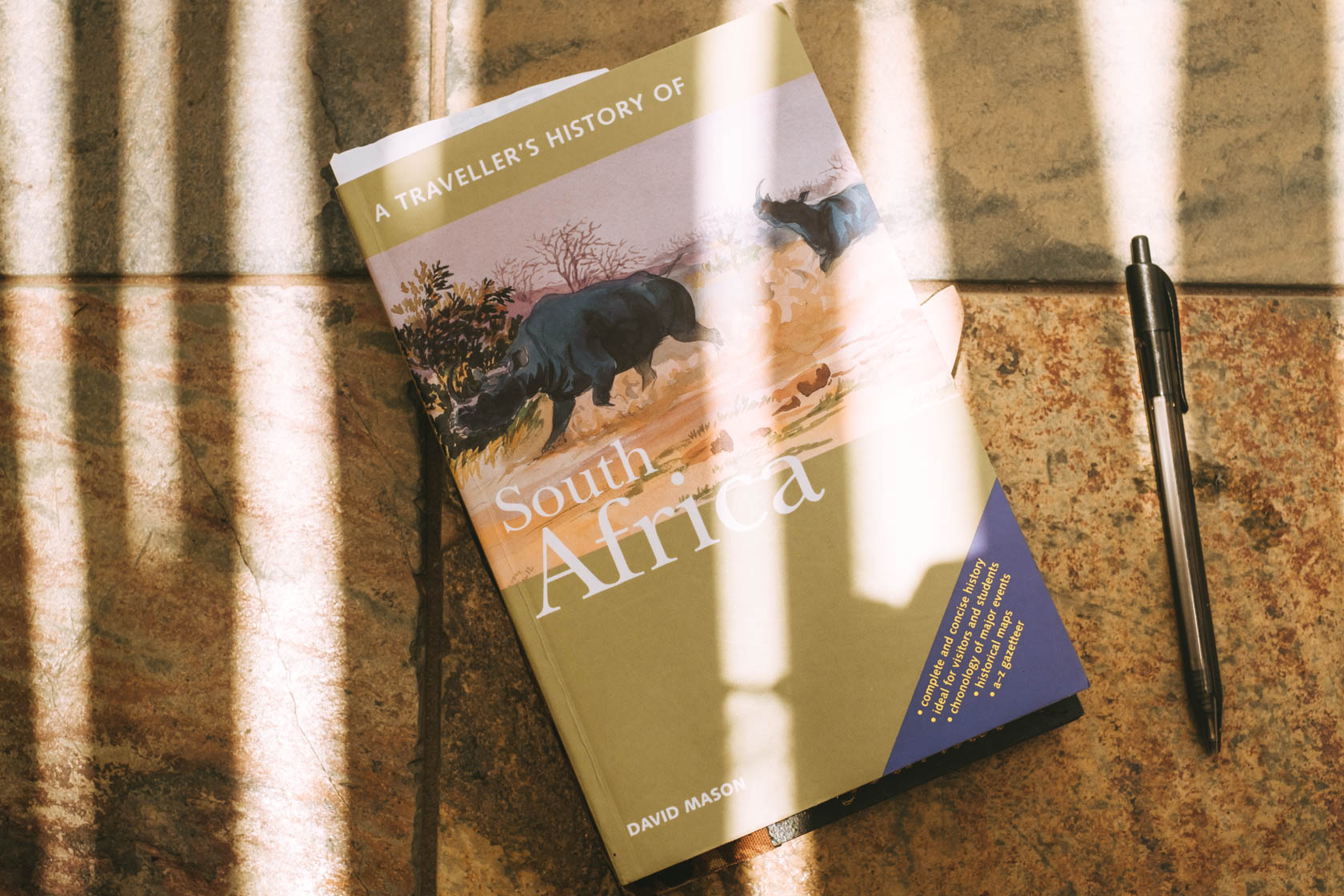 What to wear on safari
Ok, enough about gear, let's get down to the good stuff – safari fashion. Do these two words even go together?! You might be wondering, "What colors do you wear on a safari?" You probably already know that you're supposed to wear neutral-colored clothing, but what exactly qualifies.
Here are a few general tips for picking what to wear on safari:
Neutral-colored clothing – Tans, greens, greys, browns. AKA Earth tones!
Avoid white or neon colors – Not as big a deal when you're in a game drive vehicle, but certainly on bush walks you want to avoid bright colors.
Light, breathable fabrics – You're most likely going to be in an open-top Range Rover, in direct sun.
Sweat-friendly clothing – After 6-8 hours in sun, you're going to be sweaty. Wear clothes that'll handle it.
With those as our guidelines, let's talk about a few more specifics.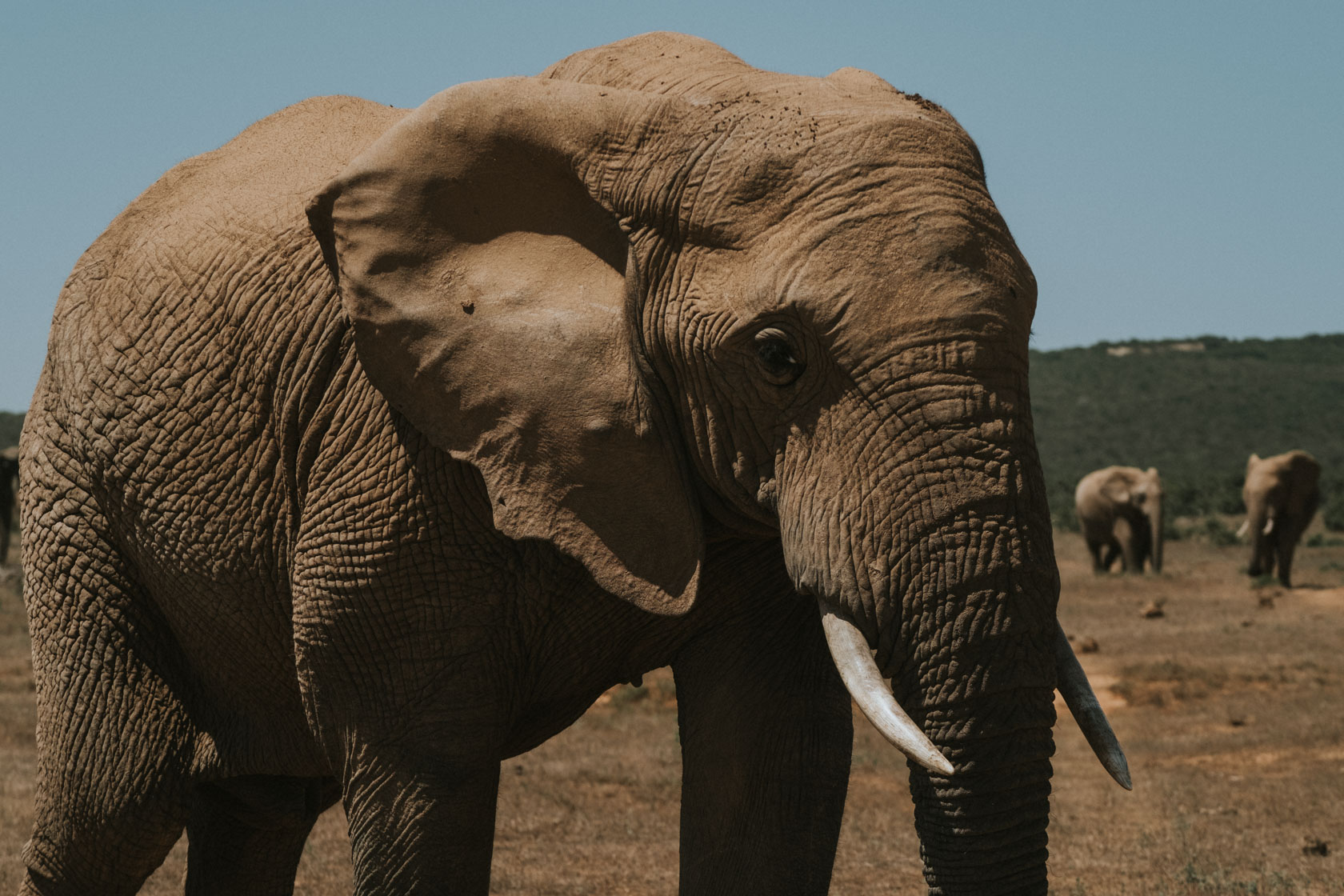 Comfortable walking shoes
While you won't do a lot of walking while on safari, your game lodge might offer so-called "bush walks" where you basically do an on-foot safari focusing on the smaller creatures in the African bush. Make sure you wear shoes you don't mind getting dirty.
Hiking boots are optional! That said, you might find them useful during your trip regardless. I personally liked being able to wear my hiking boots on all bush walks, and wore tennis shoes during the game drives. The extra grip on the hiking boots is great for the terrain in the bush.
Just make sure you don't wear sandals on the game drive! The bush is dusty and you'll inevitably get them dirty. Don't forget to pack lightweight and breathable socks. You'll want plenty of extras as you're going to be wearing them in warm conditions.
Shorts and sleeveless shirts
As someone who spent half her life living in the desert, it can be very frustrating to decide what to wear – because the desert sees HUGE temperature swings, meaning your early-morning outfit might not be suitable for mid-morning.
Which naturally brings us to a critical question: Shorts or pants for safari? On the one hand, the mornings can be rather cool (we are starting at 5:30AM, right?!) but the mid-day can be scorching hot.
If you're going on safari in the Summer: In my experience, you're always going to wish you were wearing shorts. It just gets so very hot that any extra clothing is unwanted! As soon as the sun is up, it's time to cook.
If you're going on safari in the Winter: Bring gloves, a scarf, and a warm hat. Extra layers are handy because you can take them off and put them on as the temperature changes.
TIP – Most likely, your game drive vehicle will have blankets in case you do get cold. So if you're going in Summer, just go for shorts and thank me later!
What about insects?
You might be thinking – well there are probably mosquitos, shouldn't I be covering up? The reality is, it's just too darn hot to wear pants and long sleeves. Instead, opt for insect repellent . That said, when I was in Kruger in December I didn't see a single mosquito, though I did wear bug repellent every day and re-applied often!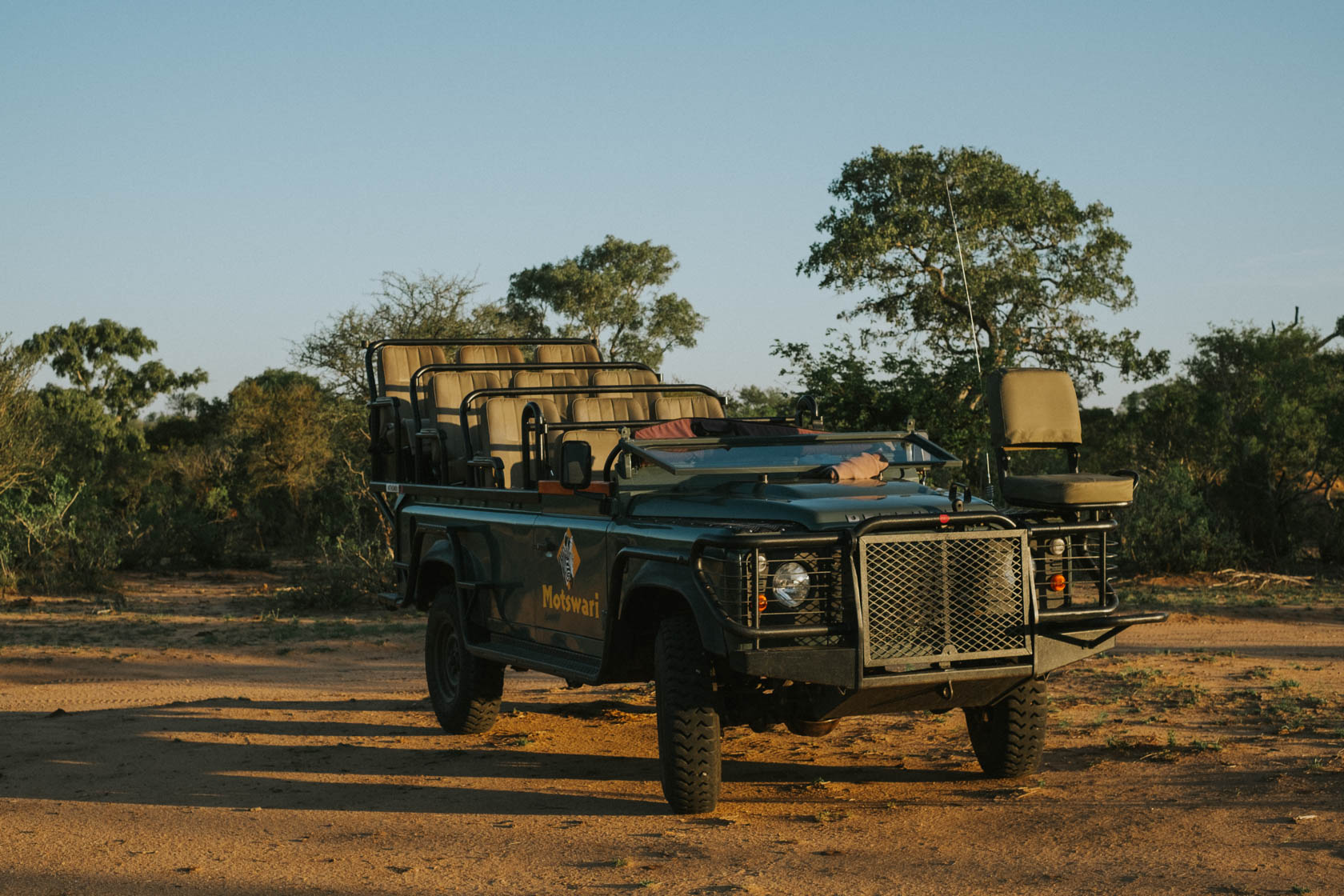 Sports bras
Ladies, it might not be pretty but you can expect to SWEAT 💦 on safari in the Summer. Don't wear clothing that is going to make you warmer than necessary, like unbreathable bras, or clothing you're worried is going to be hard to get sweat out of. Sports bras are a life-saver. You and every other girl in the game drive vehicle will be sweaty so don't worry about appearances too much.
Extra clothing to change into
Your average day on safari will look something like this:
Wake up super early (around 5:30AM)
Safari begins around 6AM
Return to camp around 9-9:30AM
Down time until afternoon safari around 4PM
Afternoon safari until 7-7:30PM
Dinner and drinks
Which means you have about 6 hours per day of pure relaxation. There's also a good chance that you'll want to shower AFTER your morning safari, so be sure to bring extra underwear and some clean clothing to wear during the middle of the day. You'll be lounging by the pool, taking a nap, or just straight chillin'. You don't want to wear your safari clothing during that time!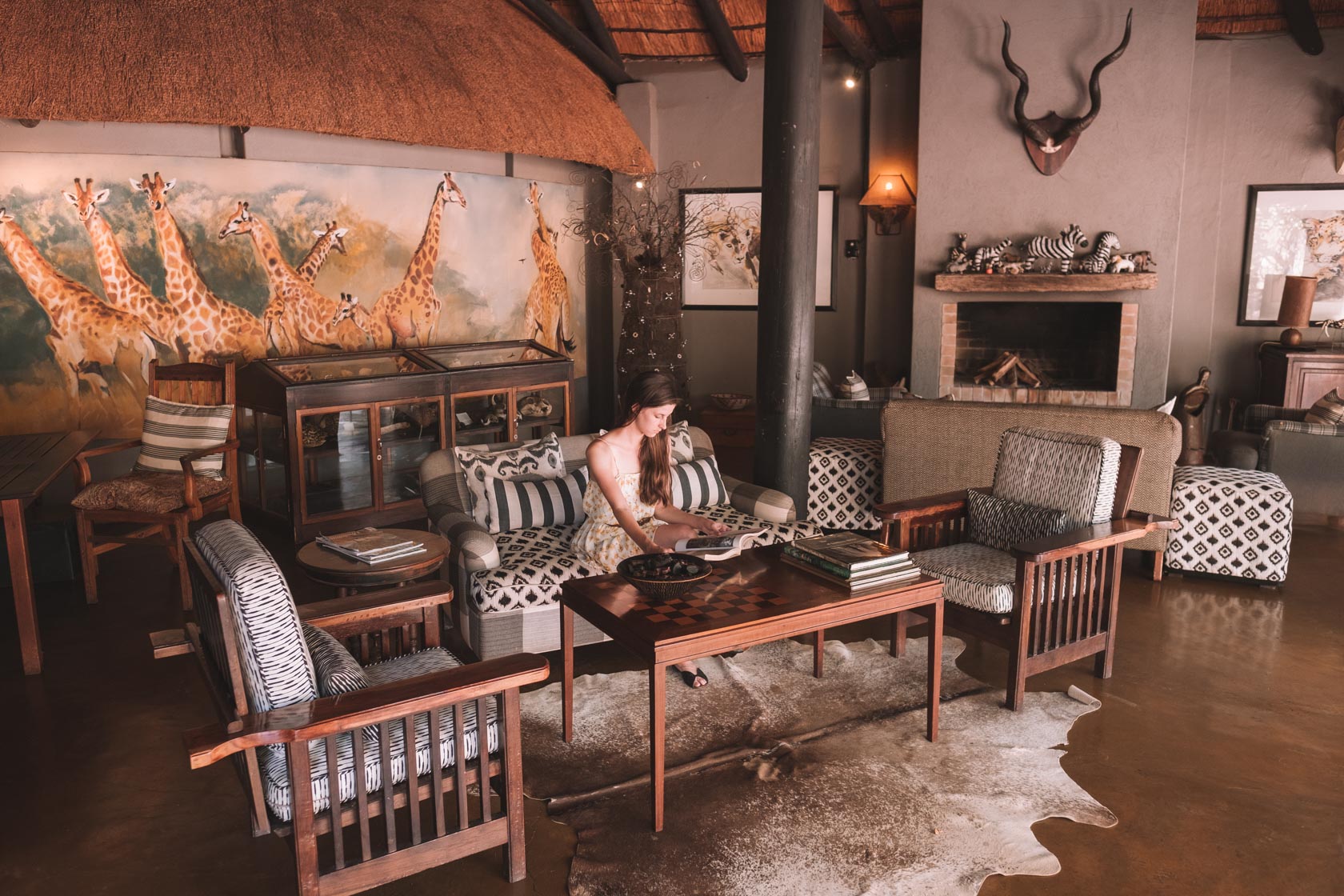 Wide-brimmed hat
A hat is obviously one of the best ways to keep sun off your face. Most of the safari guides wear baseball caps, but you can also wear a panama-style hat or a sun hat if you prefer.
No matter which hat you prefer, you need to make sure your hat won't blow off in an open-top vehicle! Look for hats with optional under-chin straps, if you plan to buy something that could easily get lifted off by the wind!
Lightweight Jacket
What do you wear on a safari in the evening? The key to success here is bringing some light layers with you. While I was in Kruger (which is very, very hot) I didn't need any additional clothing at night, in the evening, in December. However it was quite a bit cooler in Addo Elephant Park on the Garden Route and I would've liked a jacket for my sunset safari.
When in doubt, bring a packable jacket with you. Fleece is a good option. Your safari vehicle will usually have a blanket in it in case your legs get cold. Remember, you're sitting in a safari vehicle, you won't need to carry anything around so it's OK to bring a tiny bit extra and leave it in the Range Rover.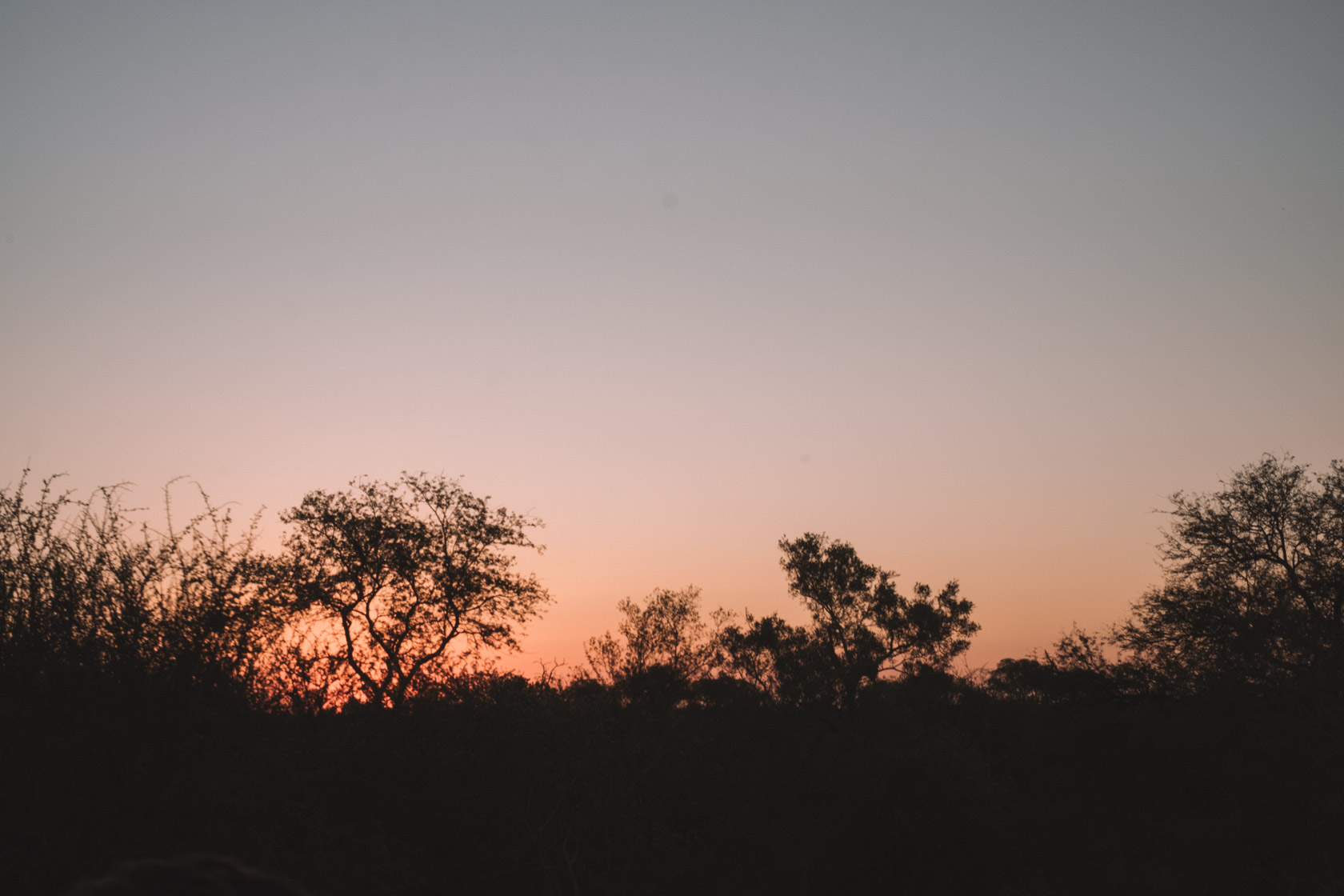 Swimsuit
There is a high probability your safari lodge is going to have a swimming pool! Don't forget to pack a swimsuit for that mid-day downtime. You probably don't need to worry about bringing a beach towel with you, because the safari lodge will provide it.
Be sure to also bring flip flops for walking too and from the pool and general lounging purposes 👌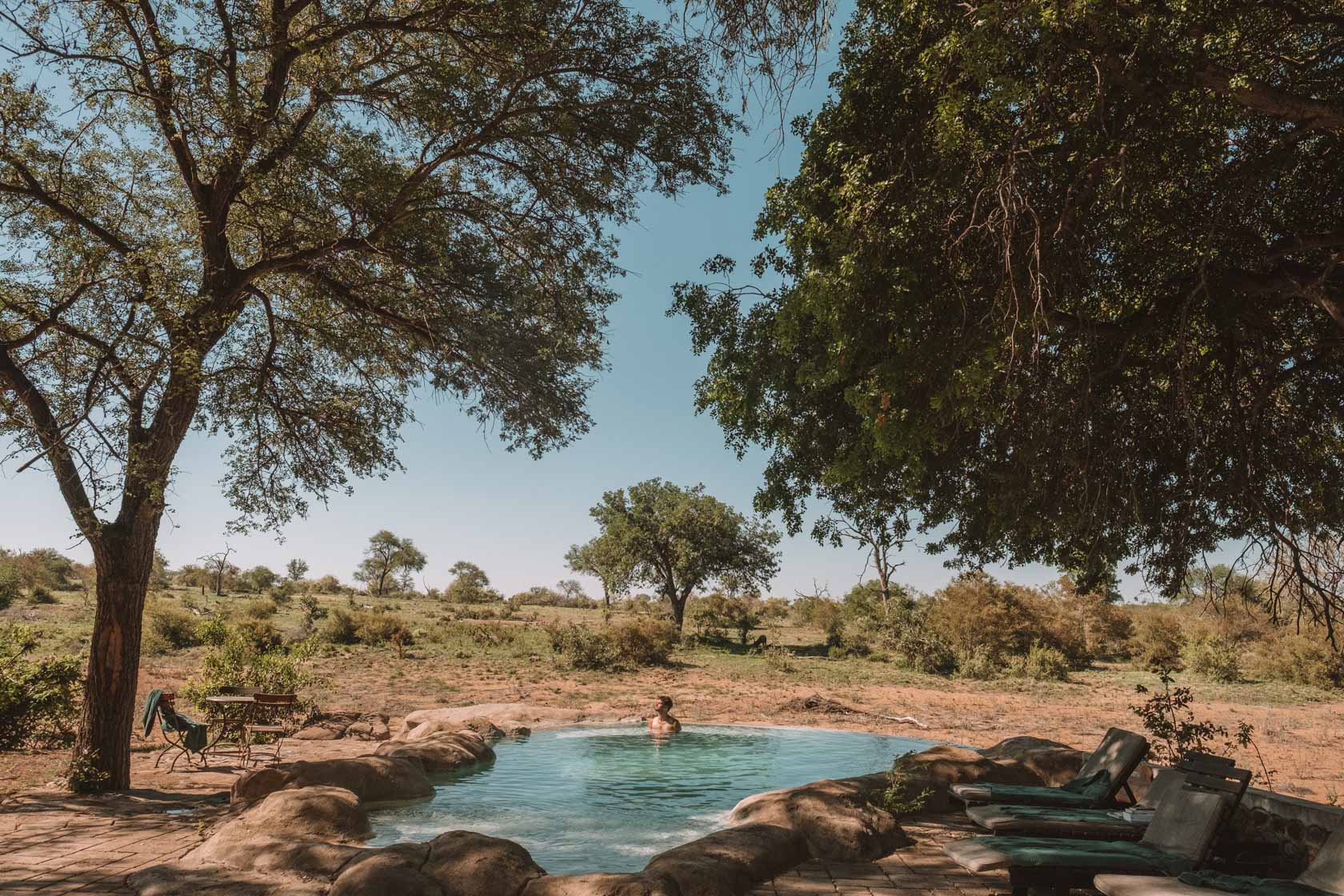 Tips for assembling a safari outfit
Your typical safari outfit is going to look something like this:
Neutral-colored shorts
Neutral-colored sleeveless shirt
Breathable socks and sports bra
Comfortable tennis shoes
A hat, sunglasses, and a nice layer of sunscreen
It's actually not that complicated, and most of the time you won't need to buy any new clothing for safari. Just take the netural clothing you have and make sure it's stuff that can be mixed and matched.
What NOT to wear on safari
Now, these are items you might want to bring with you to the safari lodge, but aren't items you should think about wearing when you are on an actual game drive.
Dresses (especially fancy ones). You'll be climbing in and out of a tall vehicle. It pays to be practical. While dresses are nice for mid-day lounging, most evenings you may not have time to go back to your room to change for dinner so no need for anything fancy. That said, if you want to bring them along for some instagram photos, I'm the last to judge 😉
Black or dark blue clothing. It's supposed to attract tsetse flies that have a painful bite. Though I did it once and nothing happened 😏 Even so, black and dark colors can be very hot so it's best to avoid them!
Camouflage patterns. In some countries it's illegal to wear camo as it's associated with the military. Plus it looks a bit silly. Stick to your khaki.
Do you need to bring malaria pills?
Malaria is a serious illness, and what I'll share with you does NOT constitute medical advice. Personally, as we spent only 3-4 days in Kruger National Park, we did not take malaria pills. However that's mostly due to being disorganized rather than intention (you need to get malaria pills from a pharmacy, which may or may not have them in stock).
Kruger's malaria information page officially recommends that all travelers take malaria pills:
It is important to note that the risk of malaria…is usually low, even in the summer months…The highest risk period is between November and April - the end of the summer rainy season. Following the bite of an infected mosquito, an individual may remain asymptomatic for 12 – 35 days, depending on the species of malaria.
In short: If you start to experience malaria symptoms after your trip, it is CRITICAL for you to seek medical help and inform them about your trip.
Different people react differently to anti-malarial drugs. I know people who have had severe anxiety from being on anti-malarials, others who report bizarre and vivid dreams, and some who are just fine. The best thing you can do is talk to a doctor about it!
As a rule of thumb: The longer you're in a malaria risk area, the higher your risk. If you're a hypochondriac like me, you'll want to find your nearest travel medicine clinic. If you just so happen to be in Berlin, I can recommend the Berlin Centre for Travel and Tropical Medicine . Whether you decide to take malaria pills or not, you'll want to make sure you're caught up on your vaccines. Take a look at the CDC health information for South Africa to understand what vaccines you should renew.
Feeling prepared to go on safari?
In sum, packing for safari is not so different than packing for any other outdoorsy trip. You have a couple of extra things to keep in mind, but at least in terms of clothing you probably already have what you need.
HAVE AN AMAZING SAFARI! And if you have any questions about what to wear on safari or what to pack for safari, you are more than welcome to leave a comment with your questions and I'll do my best to follow up quickly!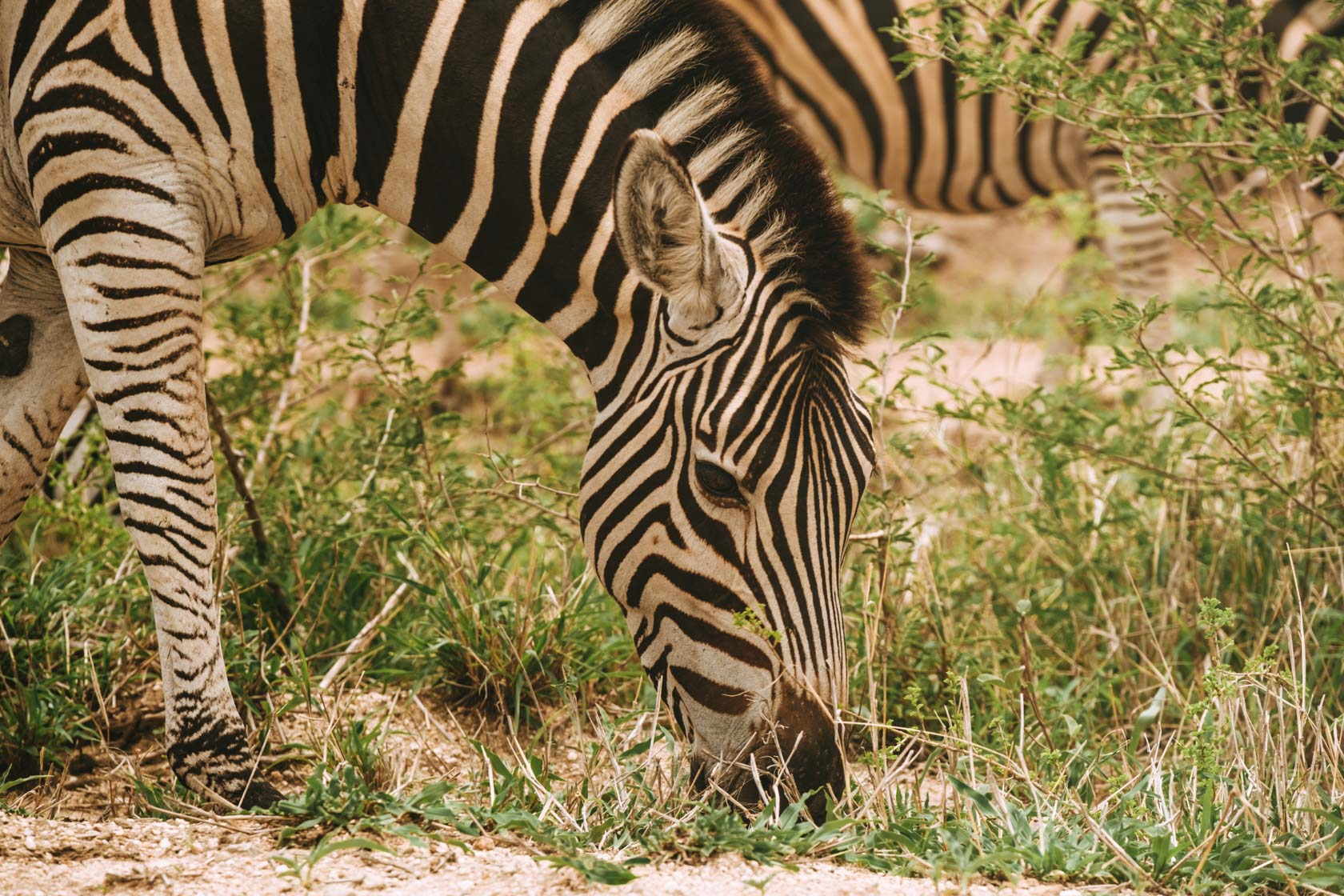 Like this post? Pin it for later