A lot of times, Berlin gets a bad rap as being an unphotogenic city – a lot of its historic areas were utterly destroyed during World War II when the allies bombed the city. Most of the city has been built somewhat recently, with few historic buildings still bearing bullet marks. But that's not to say that you can't find some beautiful places in Berlin – it's just not the same kind of typical beauty you expect from the classical western European cities like Vienna or Paris.
Best Photo Spots in Berlin
Here are some of my favorite photography locations in Berlin as someone who's lived here for almost three years – and I'm constantly discovering more.
Alexanderplatz
Alexanderplatz is the ultimate center of the center of the city, as well as home to the city's most recognizable landmark: the Fernsehturm (TV tower).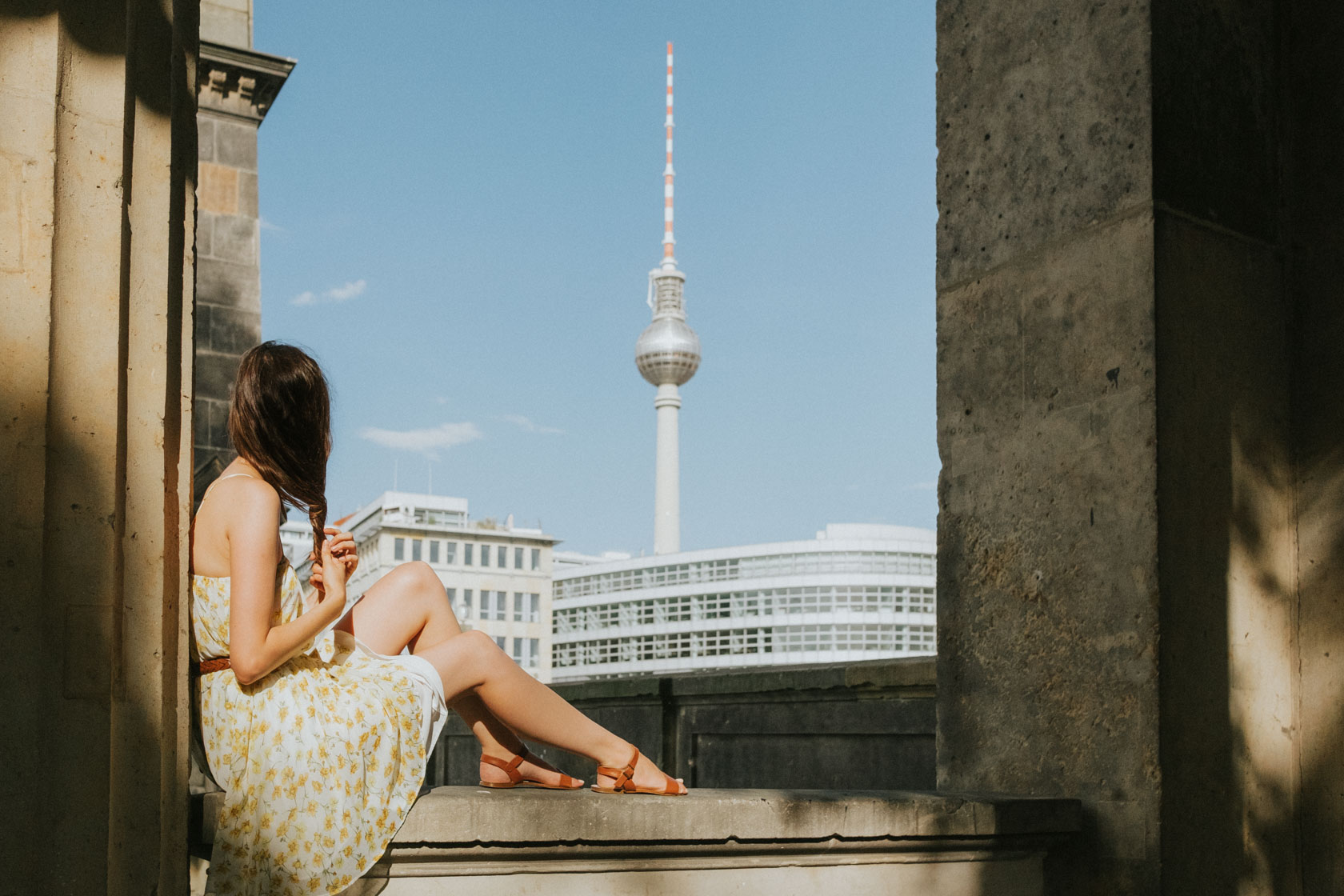 Tip: You can take this photo from Museum Island, facing Alexanderplatz.
It's the tallest structure in sight, and can be spotted from kilometers away. Depending on where you are, you could see it like the north star. Come here for a photo that screams "Berlin!" like no other.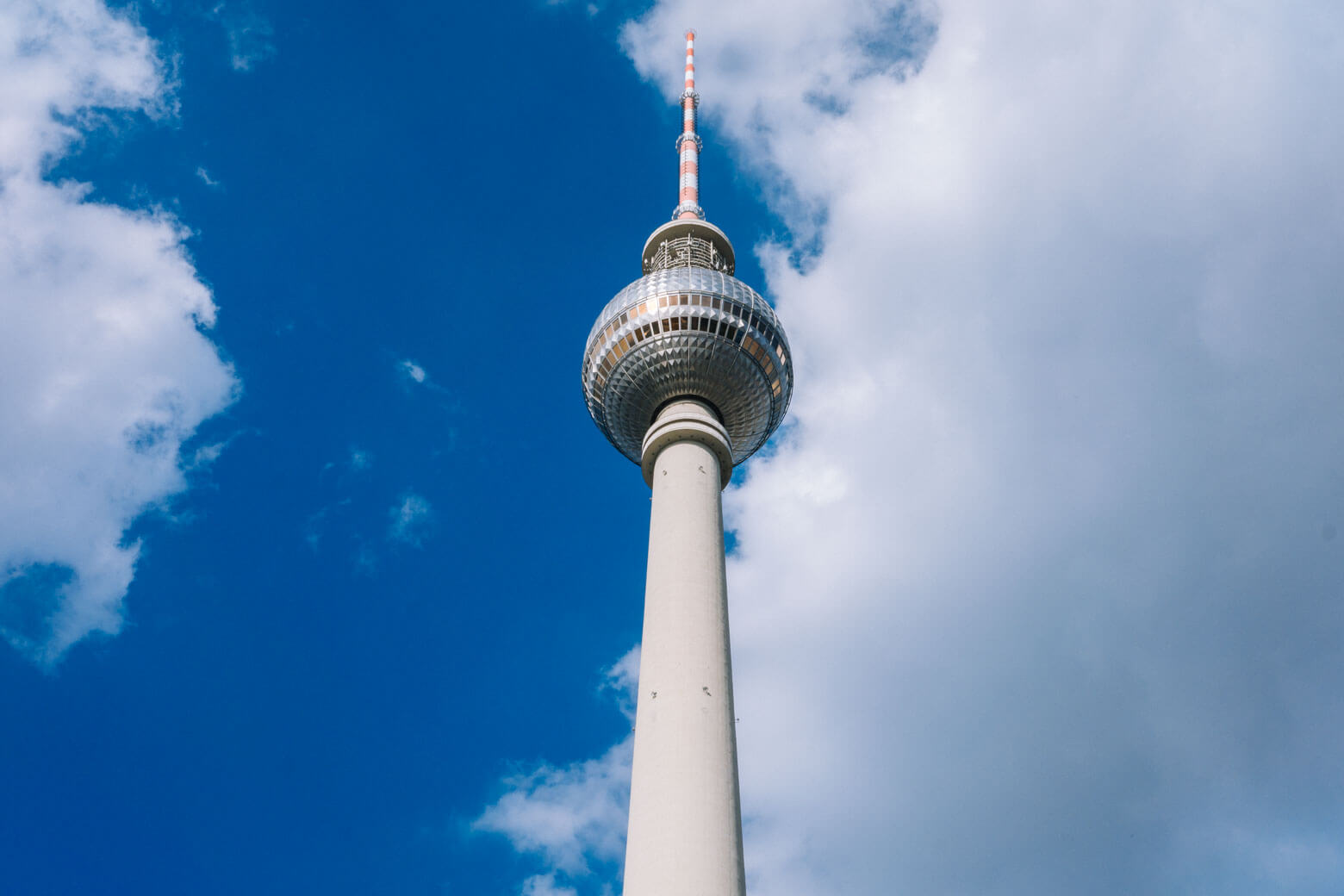 Gendarmenmarkt
This plaza has a few different buildings, including a cathedral and an opera. Especially during Christmas time, Gendarmenmarkt is a lovely place to visit – you can drink you fill of mulled wine and peruse tents with hand-crafted goods made by local artisans.
Strandbar Mitte
While you're exploring Berlin's city center, you can stop by Strandbar Mitte (a beach-bar in the middle of the city) for a cold Corona or a fun sunset photo like this. It's a great place to enjoy the summer and soak up the last rays of sun on any day.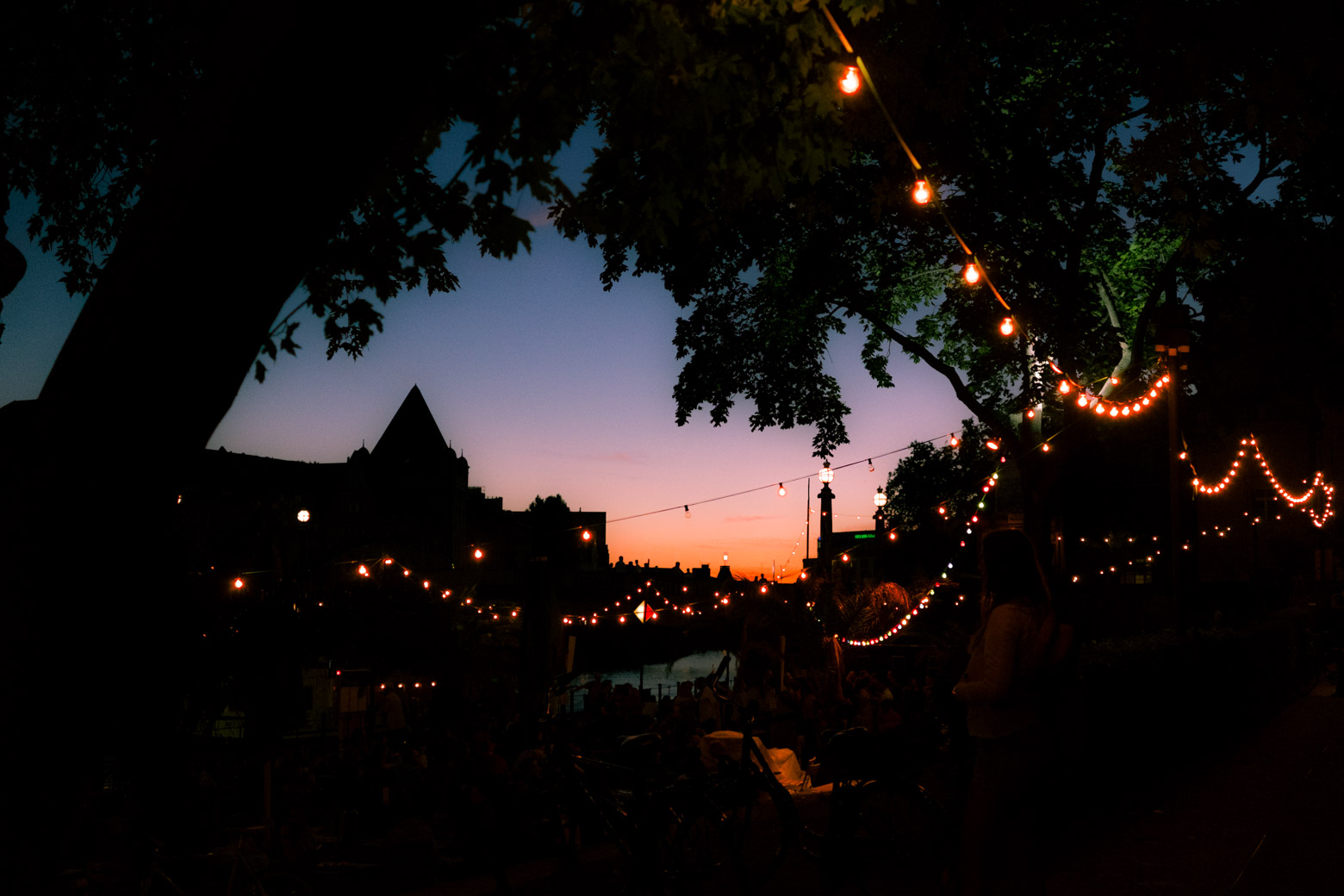 Viktoriapark
Many tourists never made it into Kreuzberg, an area south of the city center in Berlin (all the better for those of us who live here!). There are a few locations on this list in Kreuzberg, so you can plan your trip around hitting several spots.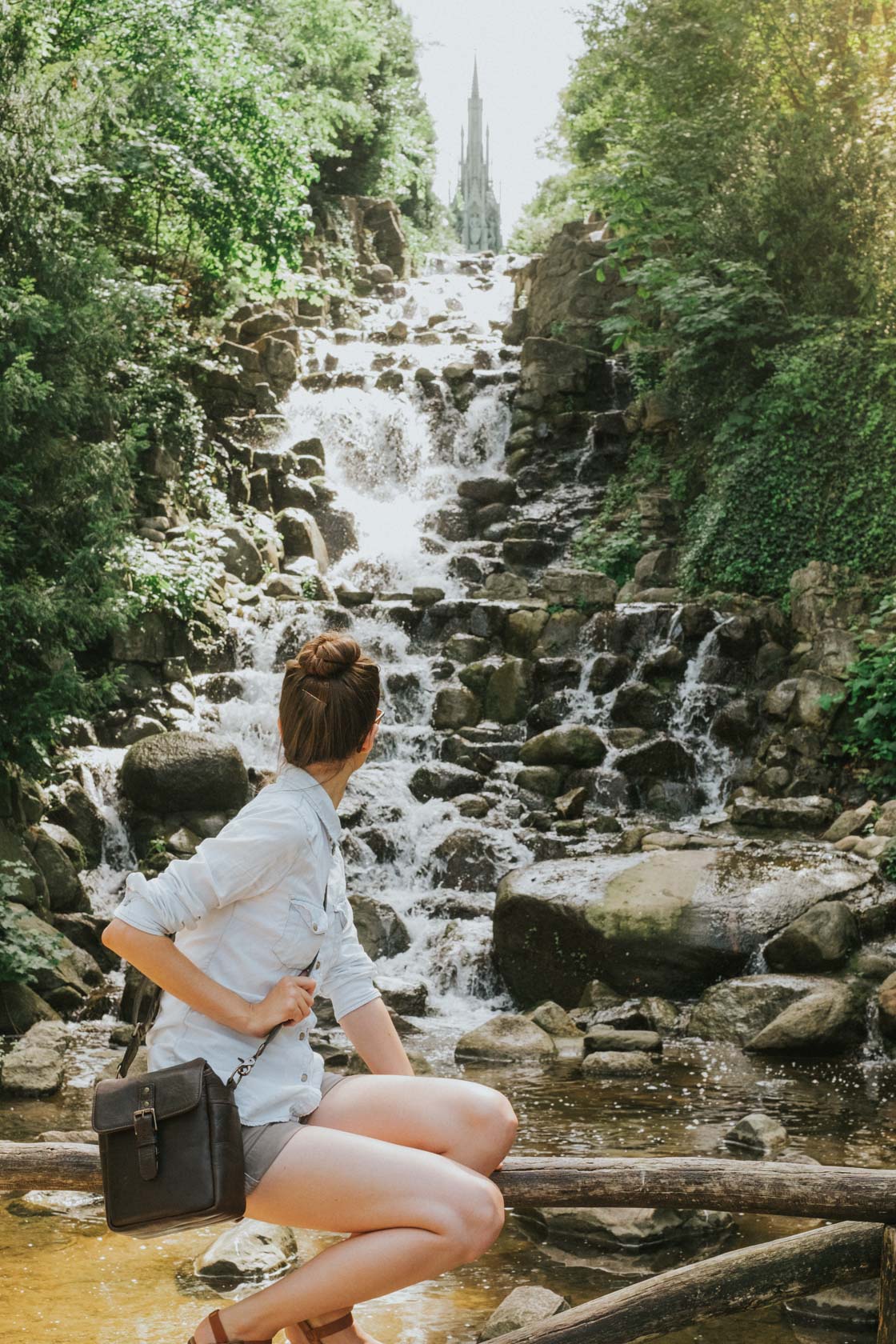 Shop the minimal camera bag I use when adventuring around Berlin.
Viktoriapark's peak is one of the highest within Berlin's city limits, offering a sweeping vista to those who take the easy climb to the top. From here you'll be able to see some of Berlin's most famous landmarks, like the Fernsehturm and Gendarmenmarkt.
Victory Column
Overlooking Berlin's biggest park, Tiergarten, the Victory Column provides a classic Berlin photo opportunity. Don't miss coming during Autumn to see a very special rendition of this sight, with golden trees lining the path to the Brandenburg Gate.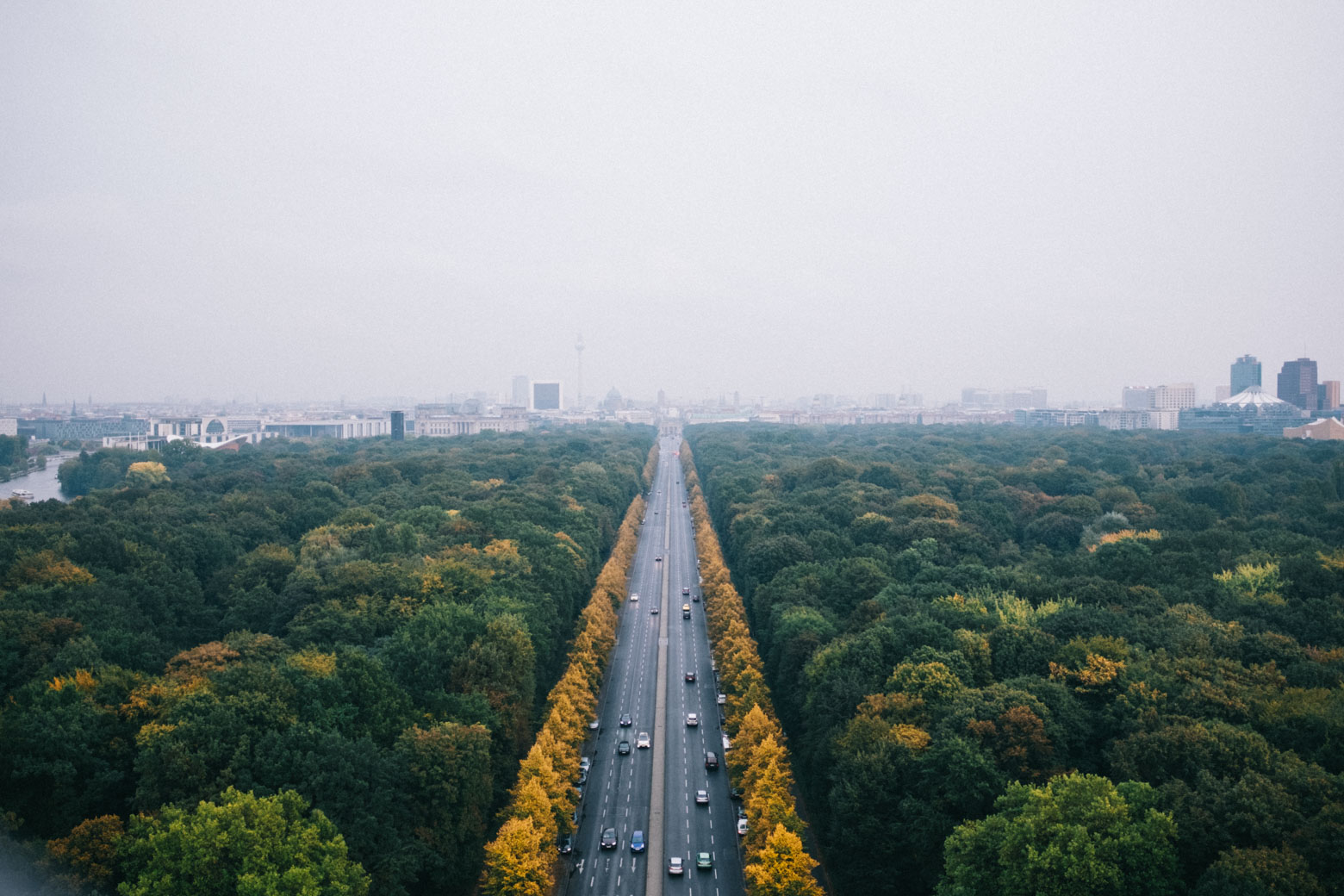 Oberbaumbrücke
This goreous bridge is probably one of the most common things you'll see in movies or TV shows about Berlin. Perhaps you recognize it if you watched Berlin Station, the Netflix series, because in the show they thwarted a terror attack that was planned to happen on this bridge. Come here on your way to the East Side Gallery, where you can see an open-air art gallery painted on the Berlin Wall.
Brandenburg Gate
After the TV Tower, Brandenburg gate is probably Berlin's second-best known landmark. It's usually buzzing with tourists vying for a photo, so some early in the morning for a more relaxed experience. Nearby you'll also be able to see the memorial to the murdered Jews of Europe, and equally iconic if not more somber sight.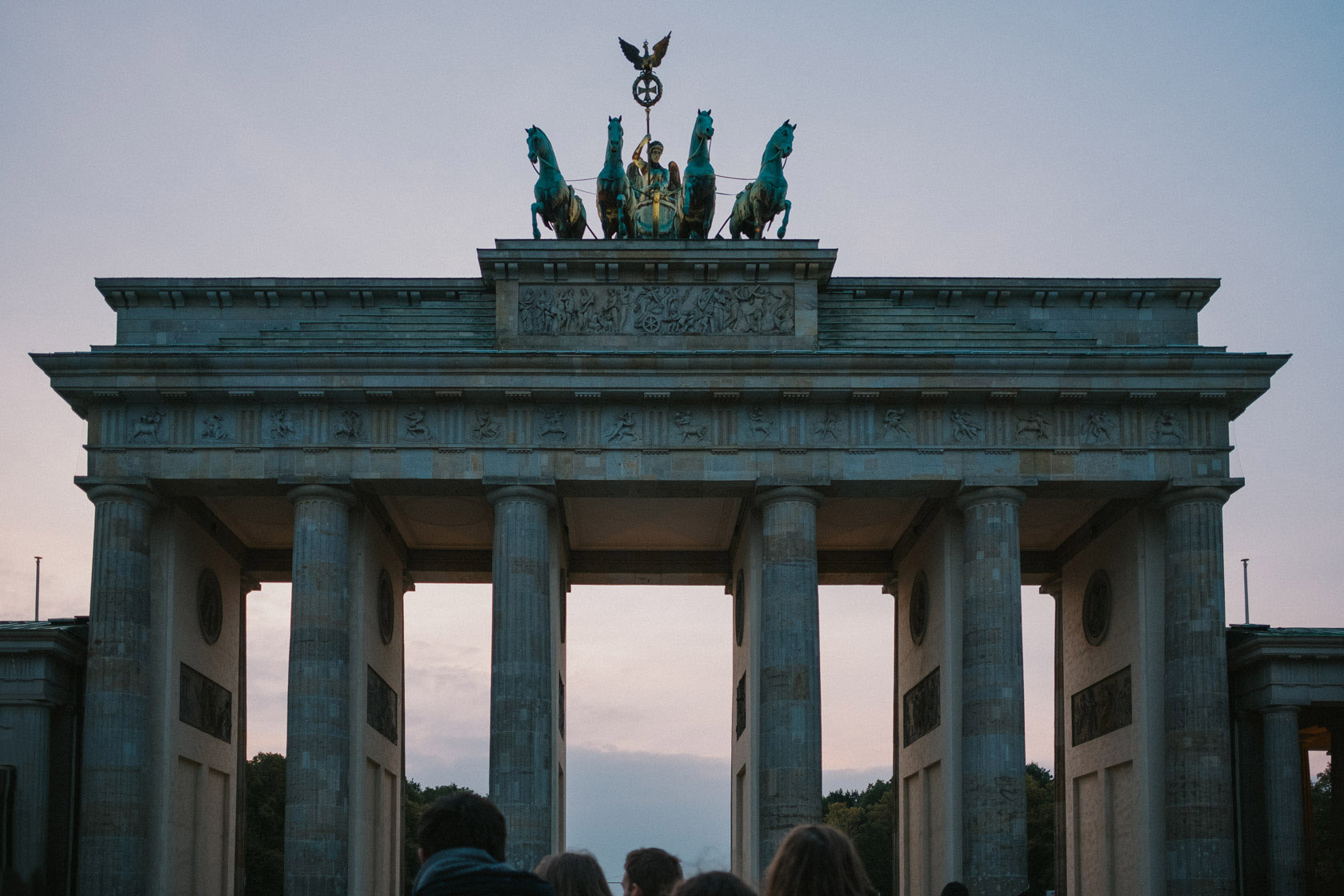 Pfaueninsel
If you've got more than a day or two in Berlin, don't be afraid to adventure outside the center and see some of the outer areas. In the west, you can take the S-bahn and then a two-minute ferry to Peacock Island, former summerhome to Prussian kings. Here you'll find a unique castle and a number of different attractions throughout the island. Bring a snack and have a picnic!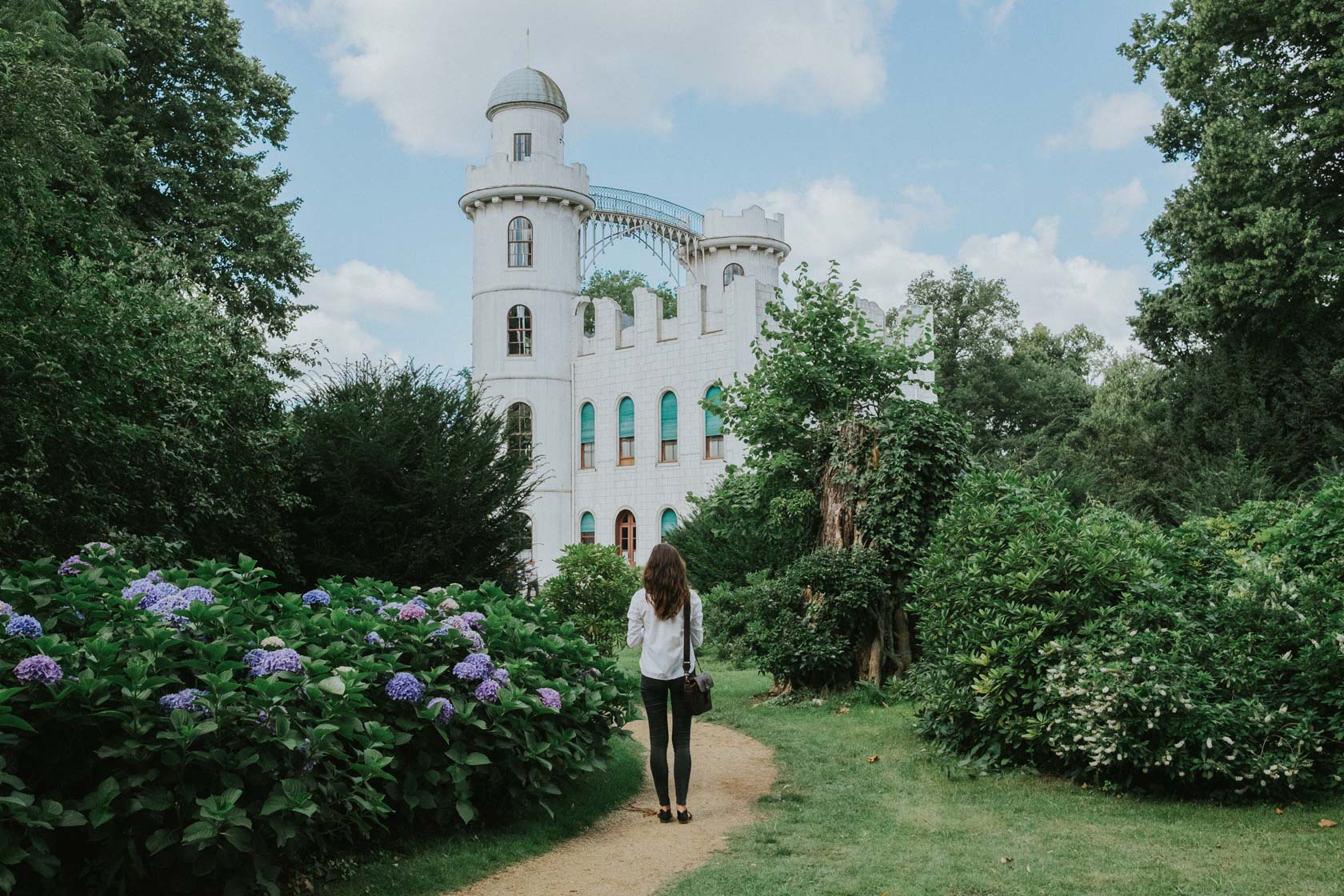 Berlin Cathedral
This completes the trifecta of best known sights in Berlin: TV tower, Brandenburg Gate, and Berlin Cathedral. If you're walking around the center of Berlin, it's almost hard to miss this massive church. You can also enter and climb to the top for views over the city center. Be sure to check out several different vantage points around the church to get a wide range of photos!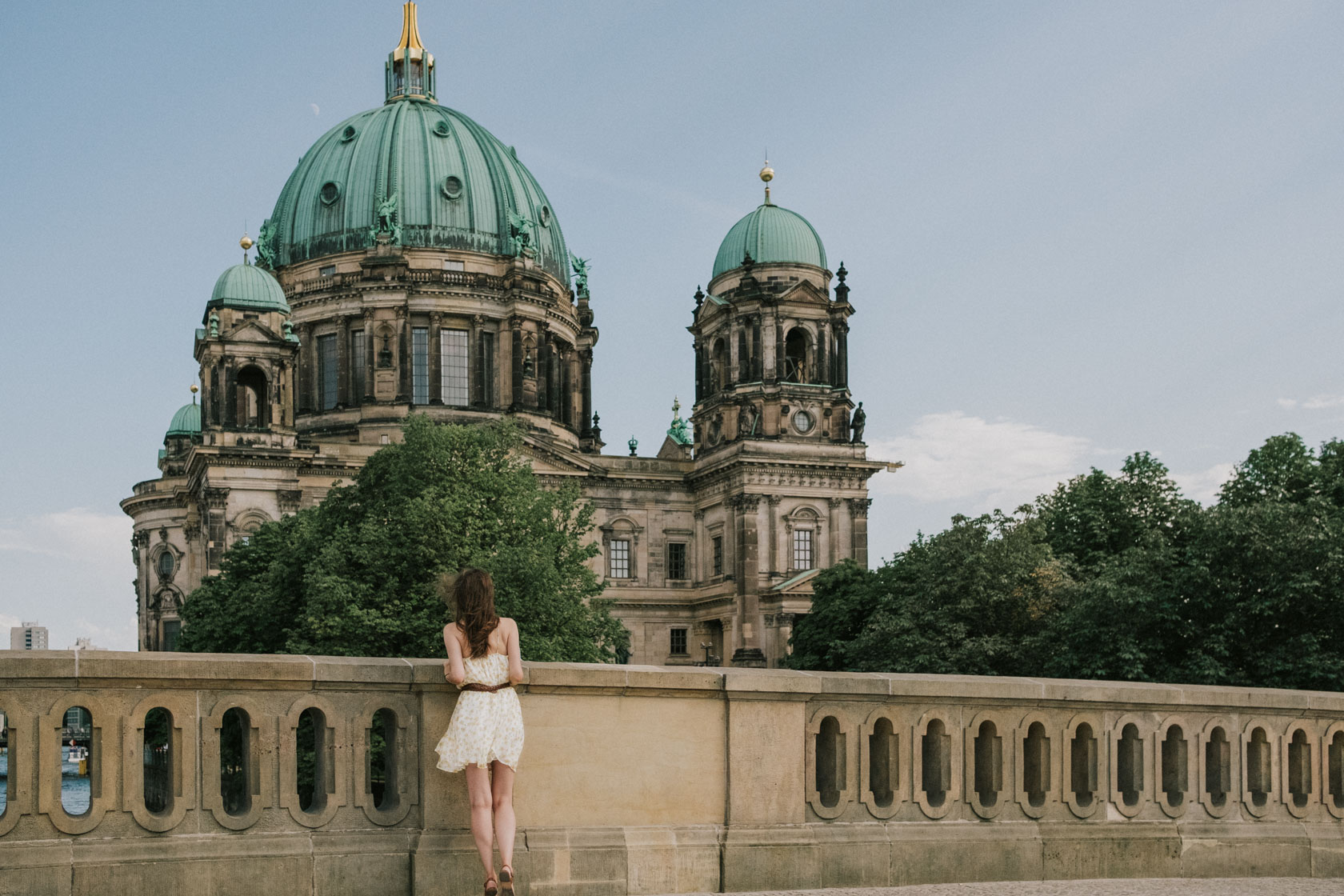 Reichstag
The meeting place of the German parliament, and a very cool photo spot during golden hour and blue hour. From the top you can see a good deal of Tiergarten, as well as other known locations in the center of Berlin.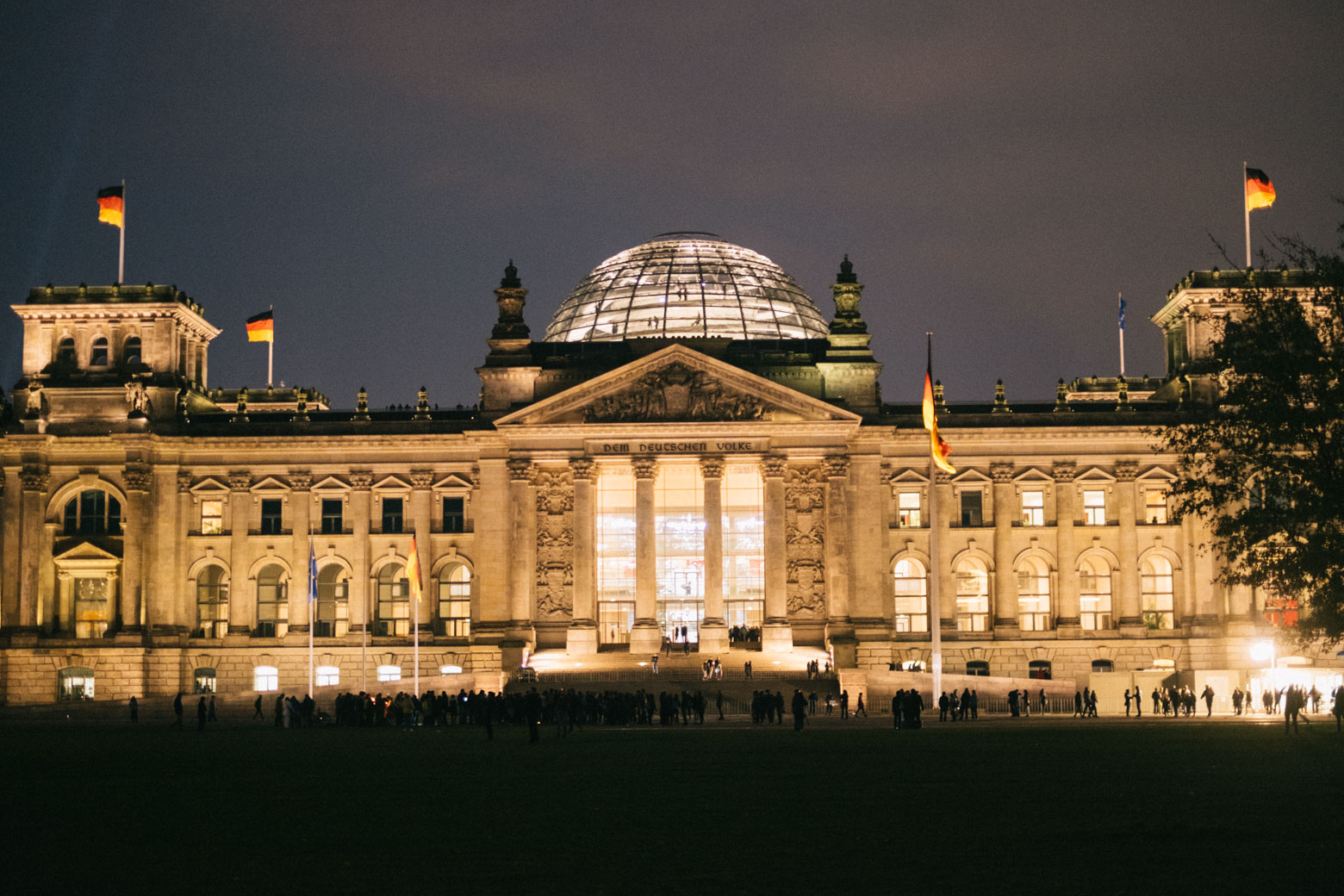 To go inside is free, but you have to also reserve a space in advance – something that should be done several weeks beforehand if you're traveling during the high tourist season.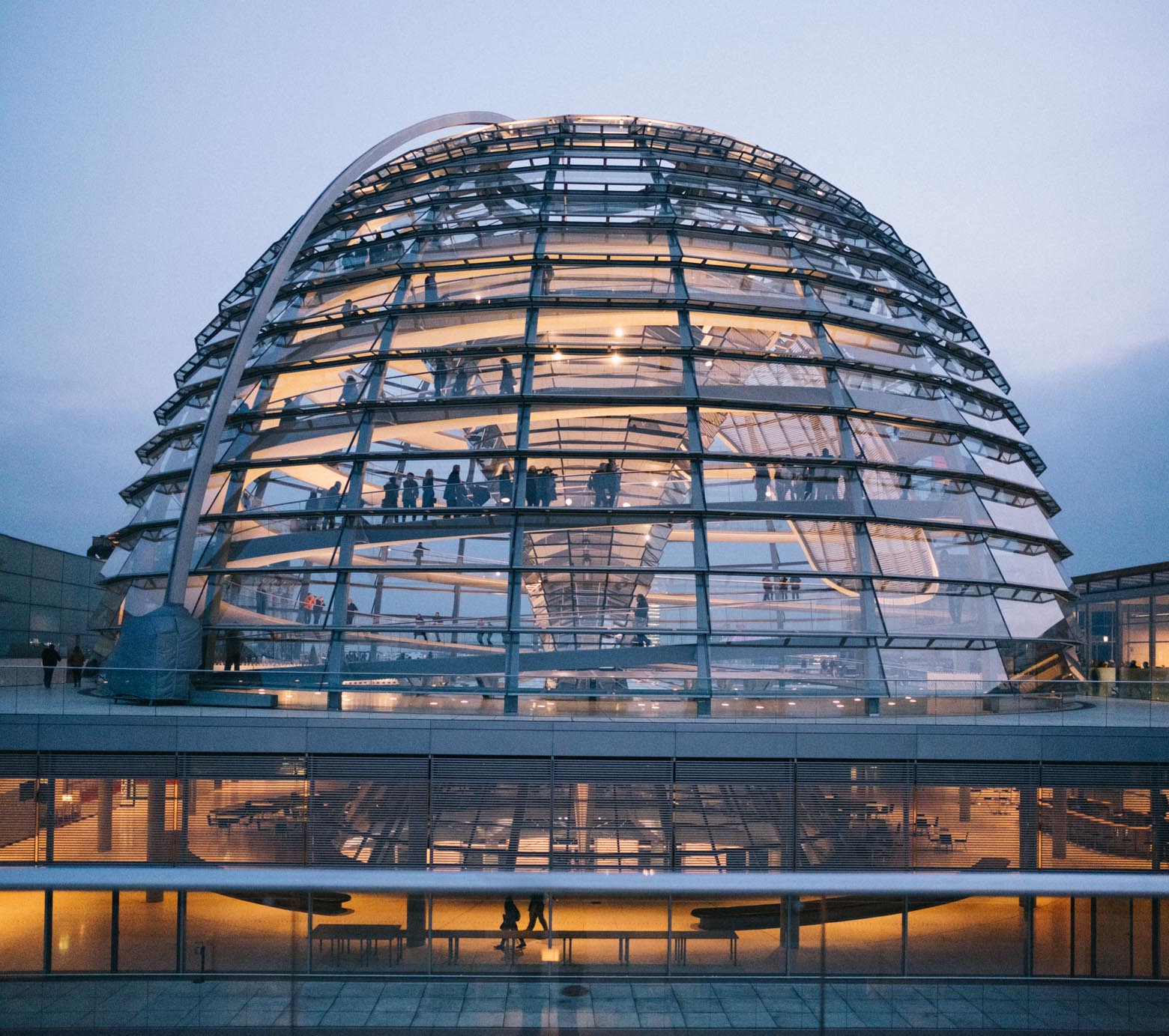 Teufelsberg
Literally, "Devil's mountain", Teufelsberg is an artificial mountain created by the Nazis for the purpose of spying on Russia's communications. Today you can hike to the top through Berlin's biggest forest, Grünewald, and (for a fee) explore the spy station and get a panoramic view of the city.
Tip: There's a steep fee for taking photos (7 EUR on top of your ticket), so either pony up the cash or keep your camera stashed until you've entered the complex.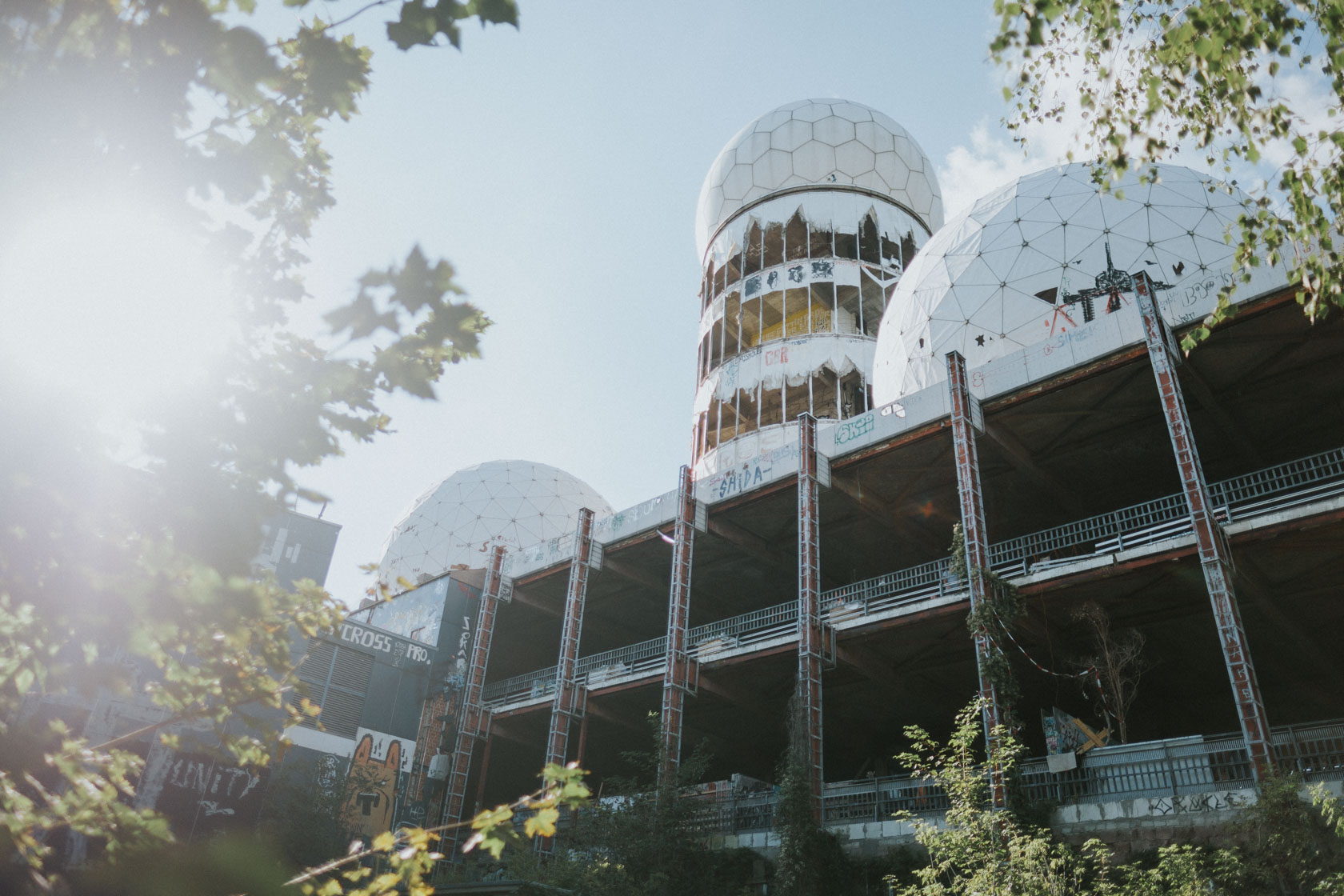 Cherry blossom avenues
If you're lucky enough to come to Berlin during the 2-3 weeks that cherry blossom trees are in full bloom, don't miss seeing our two gorgeous tree-lined pedestrian avenues. One exists in the north of the city and the other in the south, so no matter where you're staying you should be able to visit them.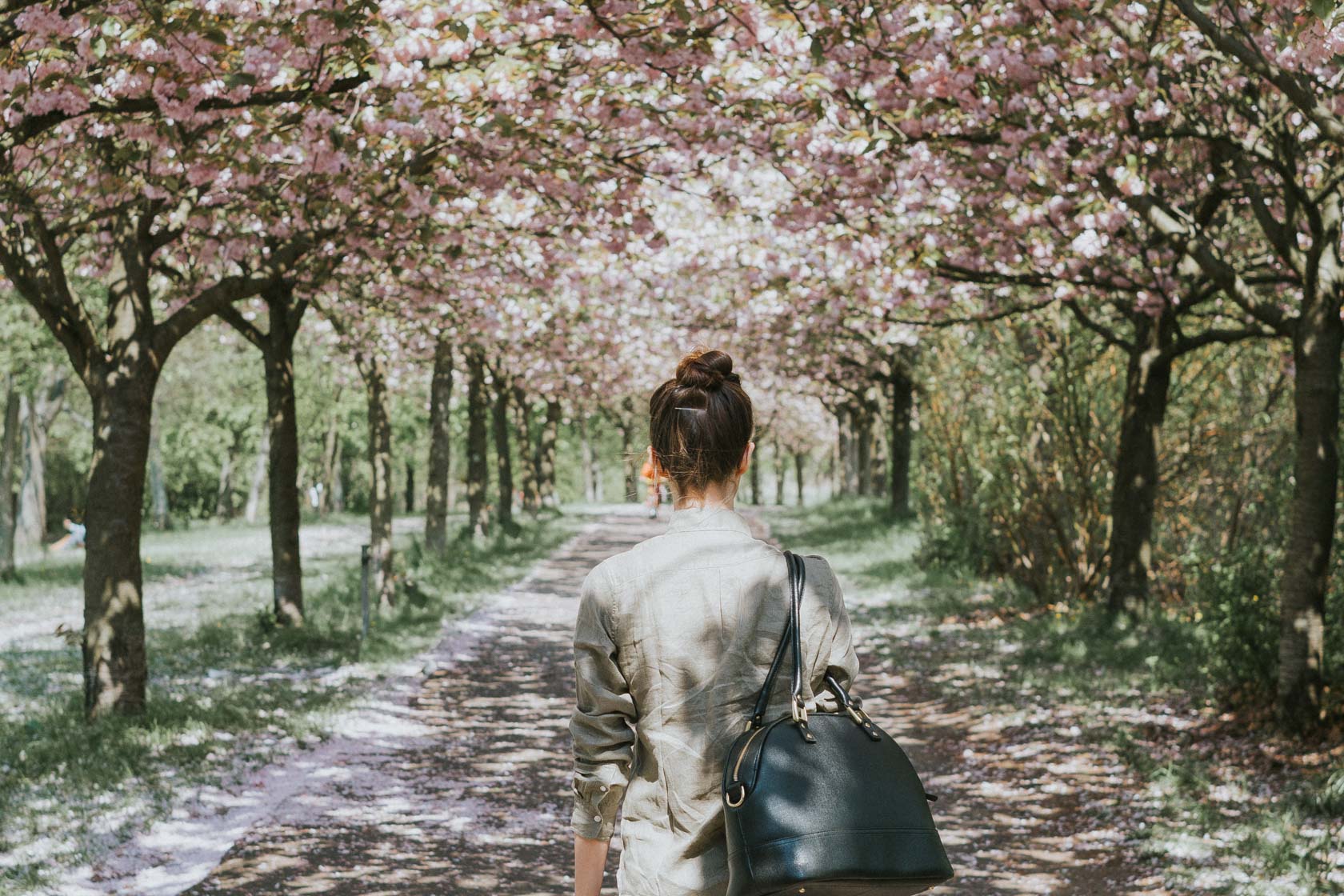 Shop the main camera bag I use when I want to bring my camera gear with me.
Landwehr Kanal
Another enjoyable part of Kreuzberg, you can take a walk down the canal to enjoy some Autumn colors and have plenty of photography opportunities. This is one of the loveliest places to see Autumn in action in Berlin, just make sure you've got a cozy knit sweater and you're all set.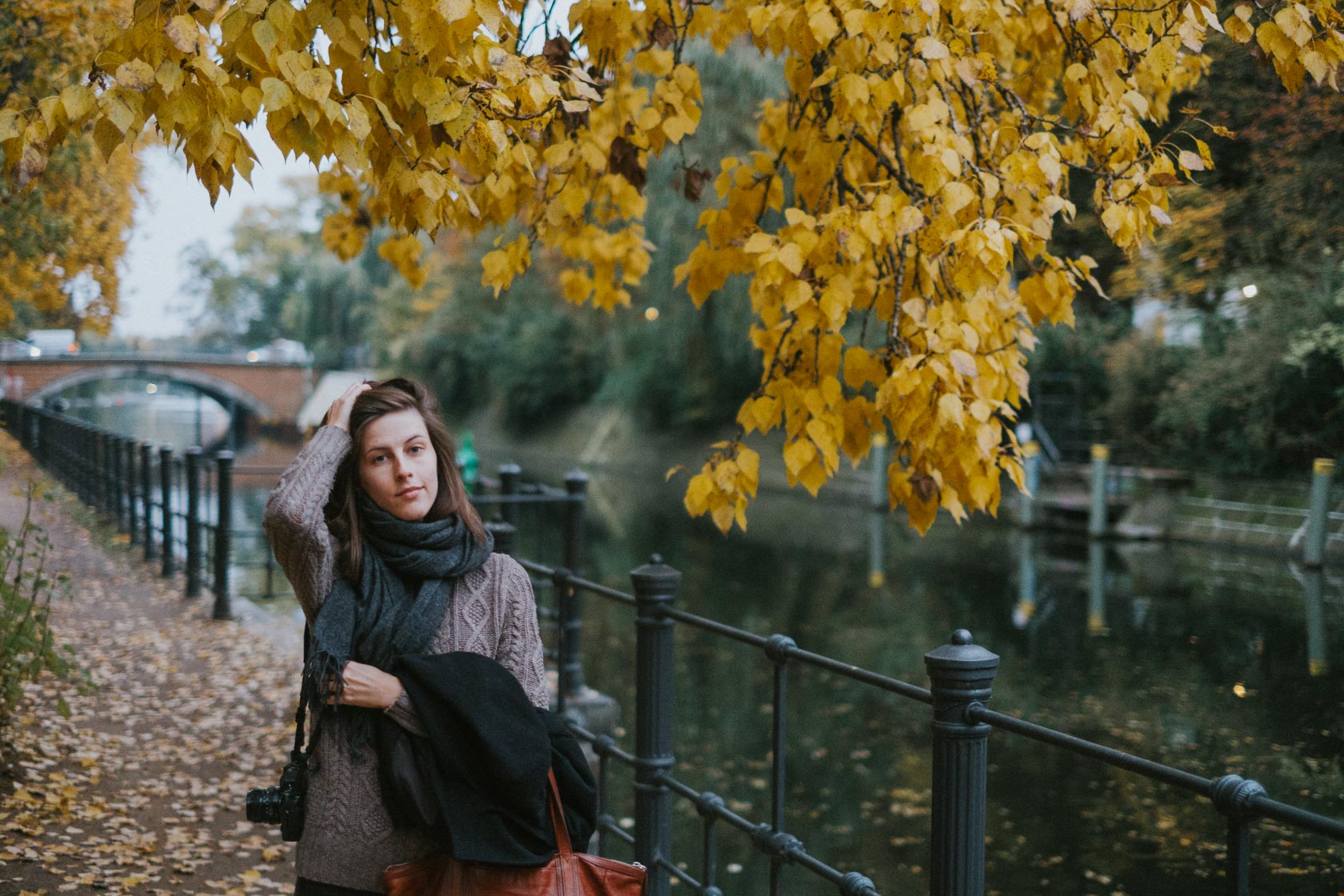 Have you ever been to Berlin?
What were some of your favorite photos that you took? Do you have any tips for me about hidden photos spots in your favorite city? Share them in the comments!