When I first arrived at the airport around midnight in Cape Town, I passed warning signs: "Do not stop on the highway. Danger zone!" As you can imagine, this wasn't the most reassuring experience to have on our first trip to Cape Town. I mean, we were already driving on the left side of the road, how much more danger could there be?! I thought to myself: What have I gotten myself into? 😳
With that as my first experience in the city, I wasn't sure what to expect from Cape Town . On the one hand, so many people rave about Cape Town and how beautiful the surrounding nature is, how excellent the food tastes, and how friendly the people are. On the other hand, Cape Town is also a place where socio-economic inequality is perhaps the most visible of any country I've ever been to.
Cape Town is amazing. And also complicated. Five days is just enough to scratch the surface and realize how much more there is to this place.
In this Cape Town itinerary, you're going to see it all: stunning landscapes, unique wildlife, rich multicultral heritage, fantastic and varied food, as well as its complex history and the ramifications that it has today.
Read on for an in-depth guide of how to spend 5 days in Cape Town including must-do day trips from Cape Town, where to eat, tours and activities to try, and awesome photography locations all around the Cape region. I'll also give you tips for choosing a township tour, to help balance your experience in the city.
Let's go 🚀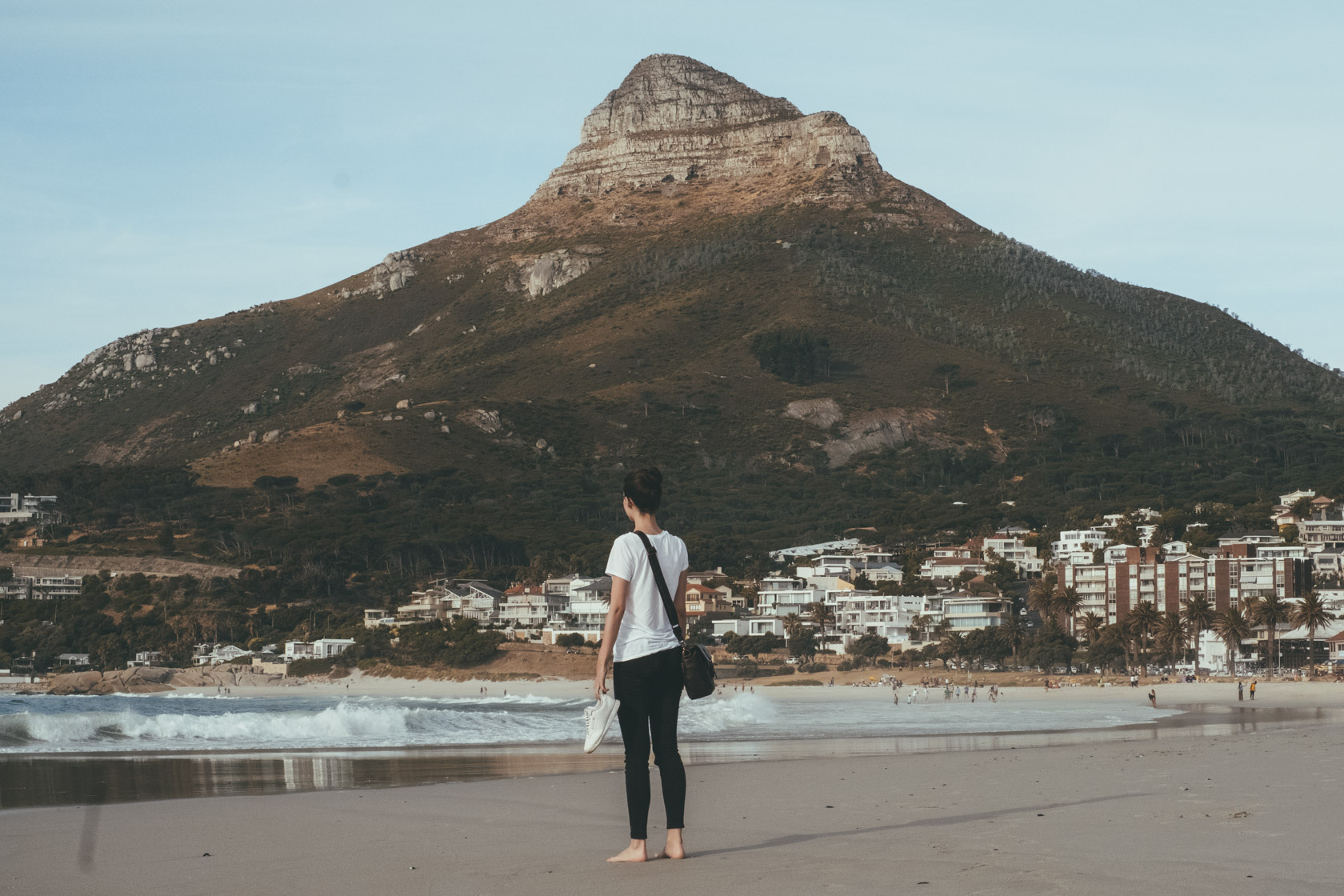 Some links in this post are to affiliate sites. If you purchase something through them, I may earn a small comission — which costs you nothing! I am very grateful when you use my links to make a purchase.
Can you visit South Africa now? (Summer 2023)
As of March 22, 2022, international travelers can visit South Africa regardless of vaccination status.
If you're vaccinated, you need to prevent a valid vaccination certificate at the port of entry. If you're not vaccinated, you'll need a negative COVID-19 test from a WHO-recognized organization obtained not more than 72 hours beofre the date of travel.
For the latest information, keep an eye on the official government website for updates on restrictions.
Duration: 5 days
Dates visited: 3 Dec - 8 Dec
Languages: English, Afrikaans, Xhosa and other indigenous languages.
Currency: ZAR, called Rand and expressed as R99.

Recommended accommodation
Greenhouse Boutique Hotel for its safe neighborhood, off-street parking, and location close to V&A waterfront.

Recommended guidebook
This South Africa guidebook has a great section on Cape Town and also covers the rest of South Africa.

Recommended restaurants
Kloof Street House has a great selection of local wines, local foods (Ostrich anyone?), and a really cool interior. We also enjoyed getting drinks at Up yours , a rooftop bar right on Kloof Street.

---
Cape Town itinerary: An unforgettable 5 days in Cape Town!
This itinerary is broken down into 5 days, including two days worth of day trips. Besides all the things that I did personally, I'll also mention some of the popular attractions, even if we didn't make time for those ourselves – it's all about prioritization! If you're renting a car, you can reach all of these places by driving yourself.
Otherwise, you can use a combination of Uber for the in-town locations and joining small group tours for the out-of-town locations. Here's where we're going in the next 5 days!
This itinerary is just a slice of a full two weeks in South Africa, be sure to check out that post if you're planning a longer trip and will be leaving Cape Town on a roadtrip!
Day 1: V&A Waterfront, Bo-Kaap, Camp's Bay
Our first day in Cape Town is about getting familiar with the city and seeing some of the highlights – exactly what you came to Cape Town for! If you opted to stay in the same hotel as I did , you can walk to the V&A waterfront for your first day along the sea. Afterwards we're going to visit one of the most photographed neighborhoods in Cape Town, Bo-Kaap . We'll wrap up the afternoon at the city's best known stretch of sand, Camp's Bay .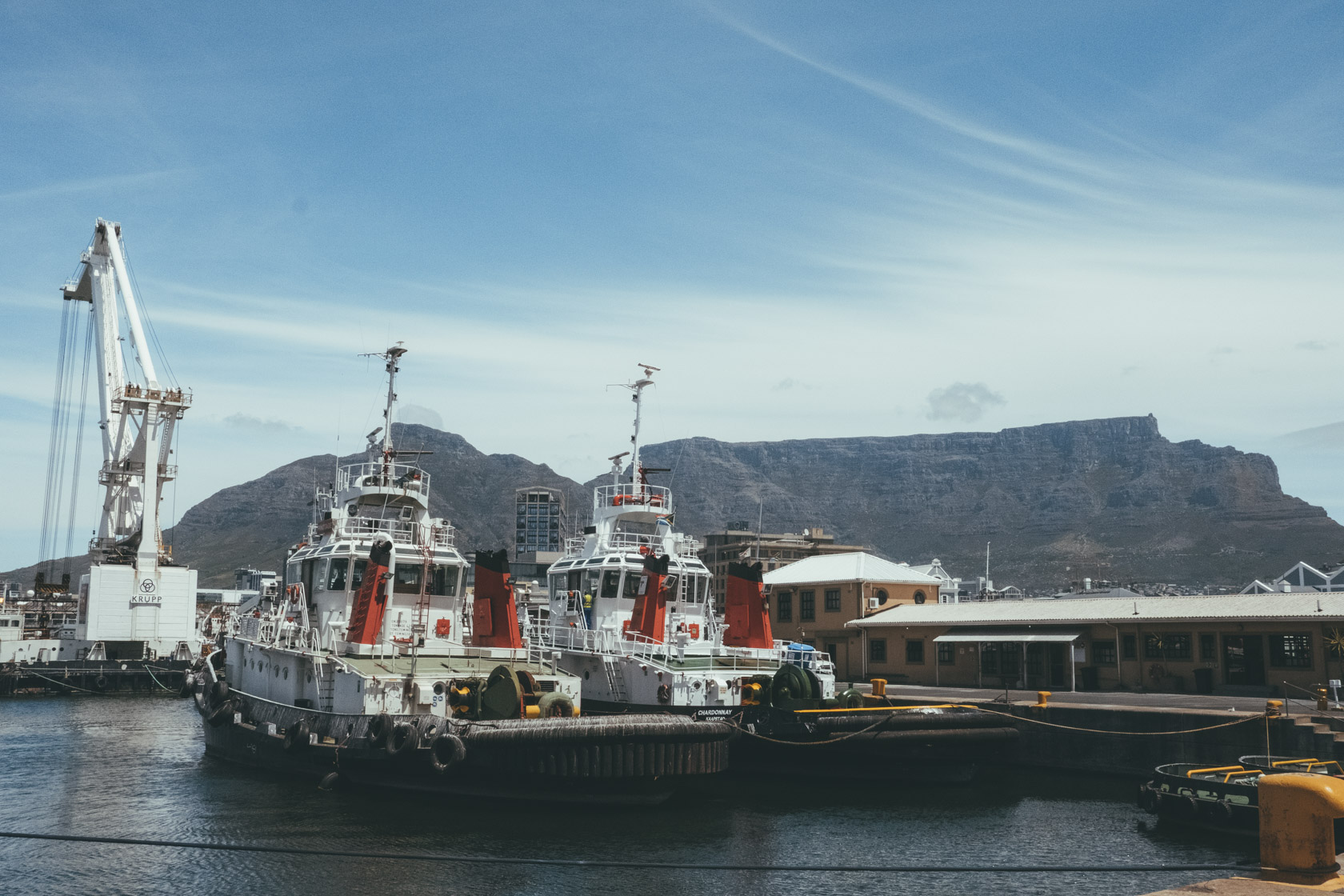 V&A Waterfront
Short for the Victoria and Alfred Waterfront, the V&A Waterfront is South Africa's oldest harbor, and attracts more than 23 million visitors every year. From the harbor you'll get your first look at Cape Town's most famous landmark, Table Mountain . You can go shopping, take a boat cruise, stop in a museum, or just grab a drink or lunch on the waterfront.
Here are some of the best things to do at the V&A Waterfront to really take advantage of coastal Cape Town: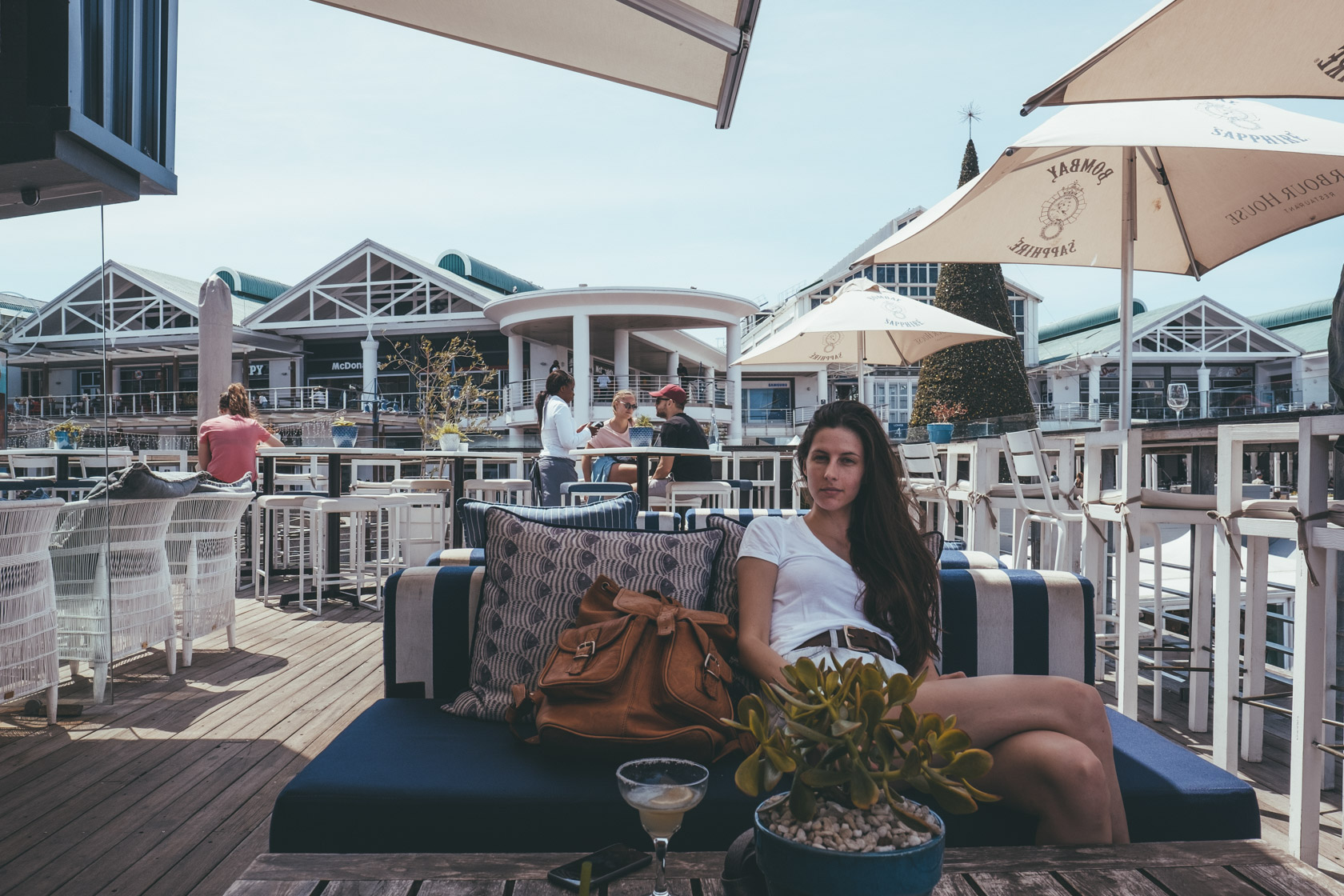 Bo-Kaap
Bo-Kaap is historically a Malay neighborhood, and the origin story of the colorful houses is one of oppression and then liberation. Before the people living in this quarter were empancipated, they were not allowed to paint their houses. Every house had to be painted white. Once they were freed, the residents painted their houses in all kinds of colors to express this freedom. Besides people's homes, you'll find colorful corner stores and mosques as well.
When it comes to seeing the most scenic streets, you'll want to visit Wale Street and Chiappini Street. You'll know you're getting close when you start to see more tourists with cameras 😂 That said, no matter where you are in Cape Town it's not advisable to walk with a big camera so do be sure to put it away whenever you're not using it.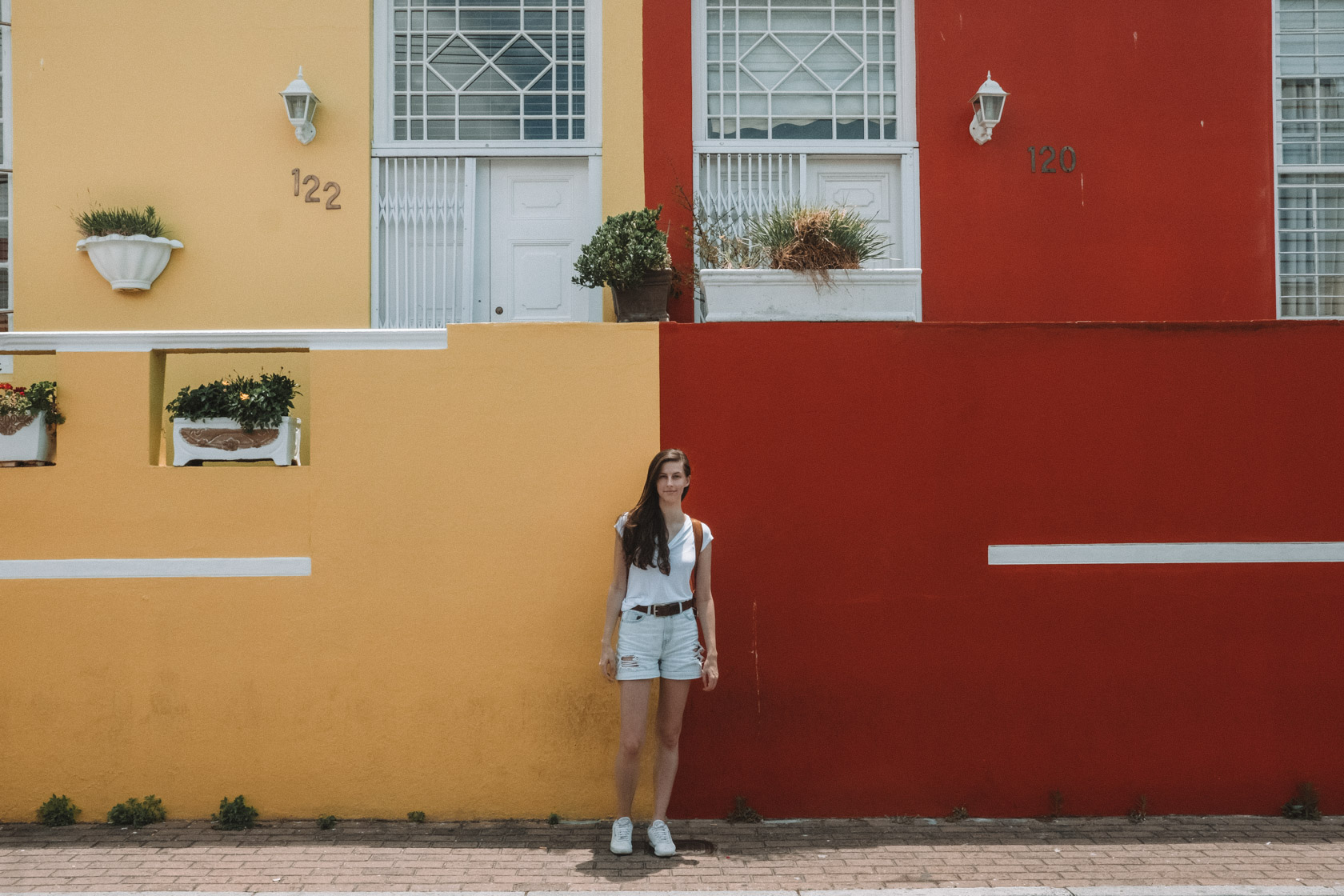 Camp's Bay
Finally, you'll want to head over to Camp's Bay. The easiest way to get around town is by Uber, and you can grab a sim card at numerous locations around Cape Town (just be sure to bring your passport!). Camp's Bay is perhaps the best known beach in the city, and for a good reason: It's like a stunning natural panorama in the middle of the city.
To one side you have Lion's Head , a popular place to go hiking for a view over Cape Town. To the other side, you have the Twelve Apostles , a range of mountains that stretch to the edge of your field of view. There are also a number of tidal pools in the area, with Maiden's Cove Tidal Pools being one of the most popular (located between Camp's Bay and Clifton Beach).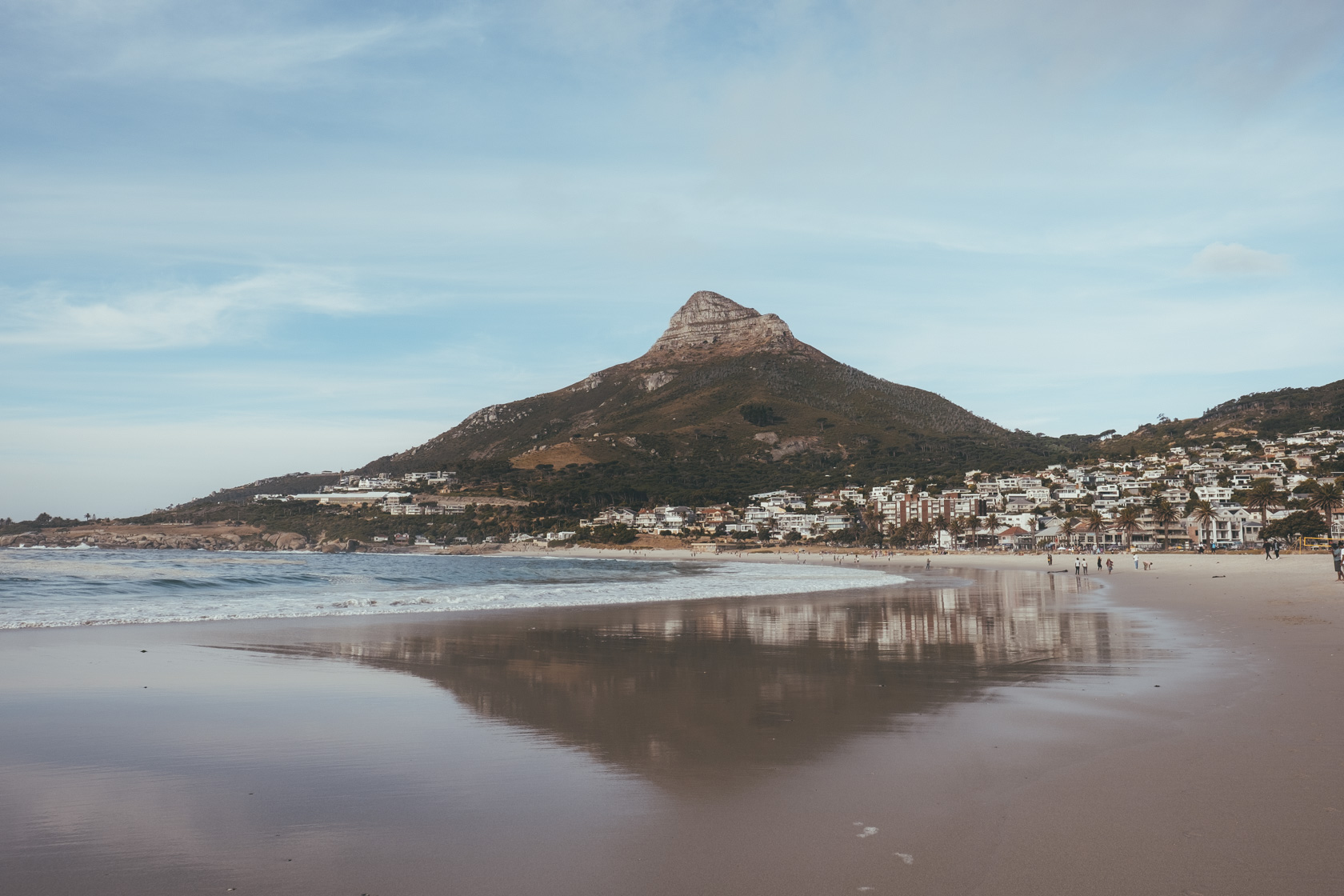 You can either go for dinner around Camp's Bay (known for being a bit pricey), or head to one of my other recommended places to eat in Cape Town! Going to bed early is a good idea because we're going to start early in the morning as we head out to the Cape Peninsula.
Day 2: Cape Peninsula
The Cape Peninsula is easily the number one must-do day trip from Cape Town. The main reason is that it's just so dang scenic: you'll drive on Chapman's Peak Drive , perhap's the country's most scenic highway. That'll bring you to Boulder's Beach where you can get up close and personal with the largest penguin colony in Africa. And finally, you can explore Cape Point National Park , where you'll see the most south-westerly point in Africa and exactly where Vasco da Gamma rounded the Cape and became the first European to reach India by sea.
Here are some more details for how to get the most out of your day trip around the Cape Peninsula, how to reach each location, costs, and operating hours!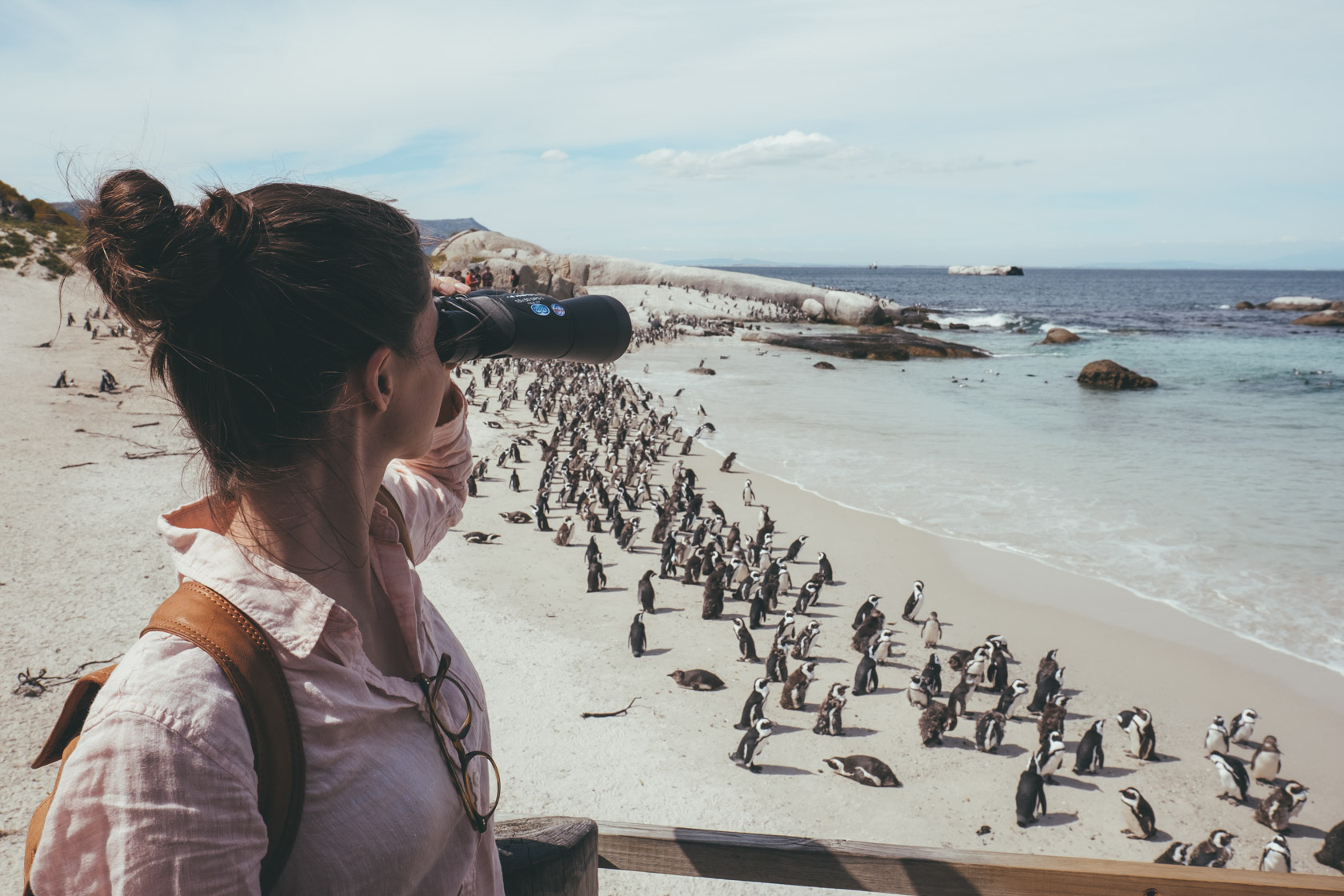 Boulder's Beach
Penguins in Africa?! You heard me right, in fact the penguins at Boulder's Beach look like complete naturals surfing in the waves and sunbathing in South Africa's scorching hot sun. Boulders Beach is the largest penguin colony in all of Africa, and one of only three in South Africa (including one in Hermanus and one in Betty's Bay).
The important tip I can give you about Boulder's Beach is to be sure you're exploring both sides of the beach! There are two entrances: one larger side of the beach where you'll see the massive colony of penguins waddling around. This is what it looks like from that side of the beach:
There are a lot of penguins – and also a lot of tourists! While it wasn't too overcrowded at the beginning of December, the other side of the beach is much more relaxed and is your best chance to get up close and personal (but NOT touching!!) the penguins. There are plenty of signs that will remind you that penguins are wild animals, and as such: they bite 😏
Most tours of the Cape Peninsula also stop at the penguin colony, but it's always best to double-check!
Check availability for tours to Boulders Beach Penguin Colony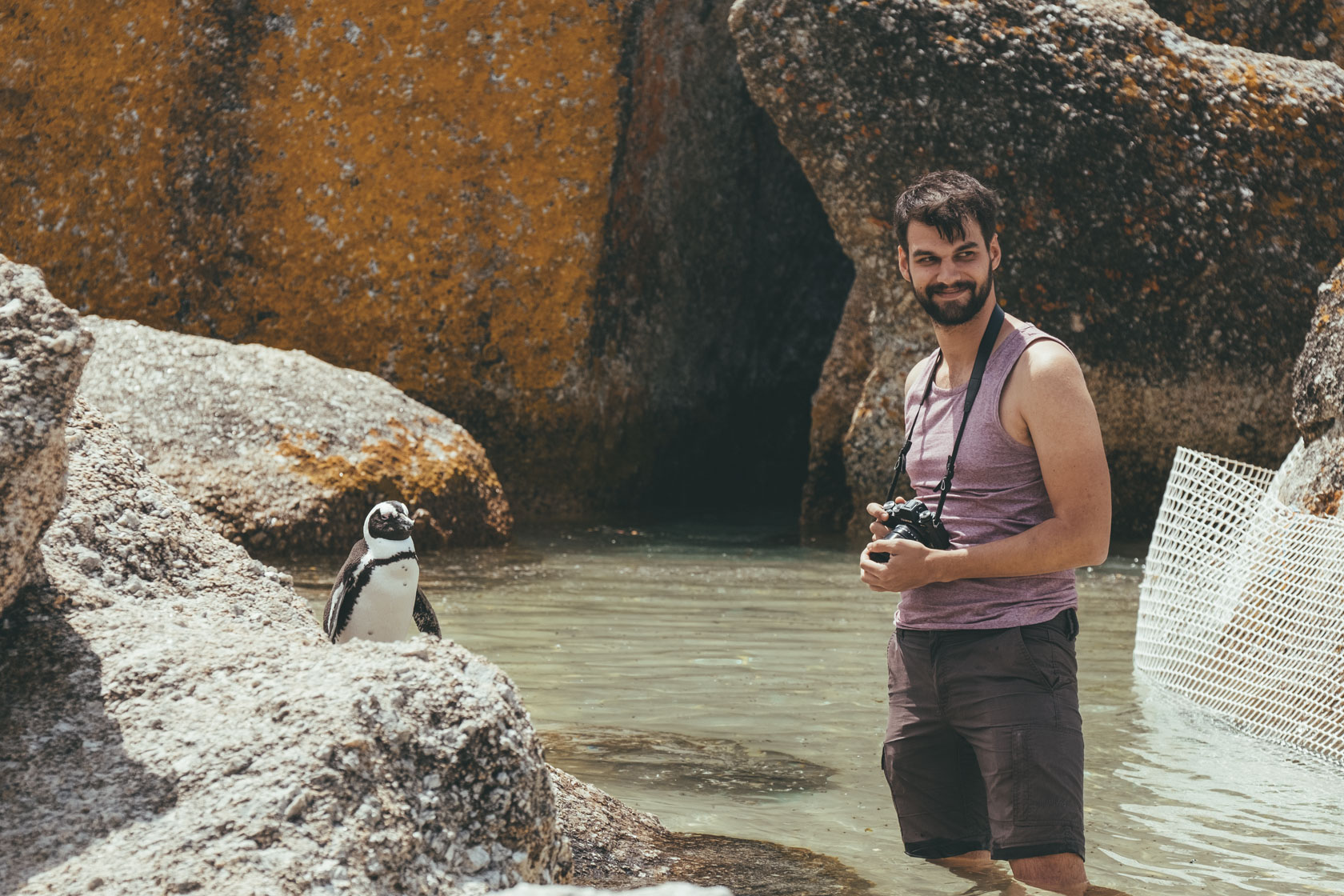 Cape Point National Park
Cape Point National Park is somewhere you could really spend the better part of the day. It's home to Cape Point and the Cape of Good Hope, along with legions of babboons 😄 My main tip here is to make sure you bring cash, because sometimes SANParks don't accept foreign cards! Depending on the length of your trip, you should also check whether the Wild Card is a good deal for the number of national parks you want to visit!
When you arrive at Cape Point, you'll have the option of either taking the funicular to the top where the "New Lighthouse" is location, or you can take the stairs for about 15 minutes. We opted for the stairs and saved a few bucks. From here, you can look in every direction and enjoy the incredible views.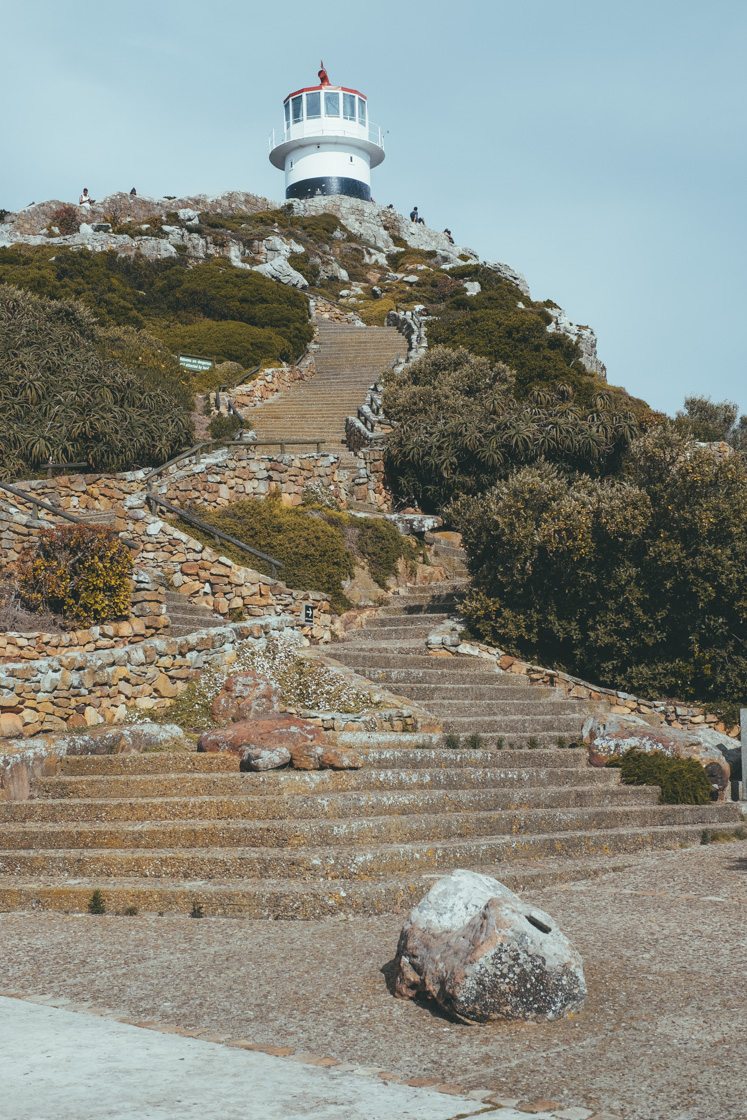 Cape of Good Hope
Now here's the test: do you remember your high school class on World History? The Cape of Good Hope is where Bartholomeu Dias famously established a trading route between Europe and the Near East. Dias called the Cape "The Cape of Storms", for its turbulent waters. When you come here you'll see how rocky the seas are and rough the waves – this spot has claimed many ships before it!
When you get here you'll be able to climb to the top of a rockpile in order to get a view around. Be sure to wear good hiking shoes, there aren't exactly a lot of railings and it's easy to miss where the path is supposed to be!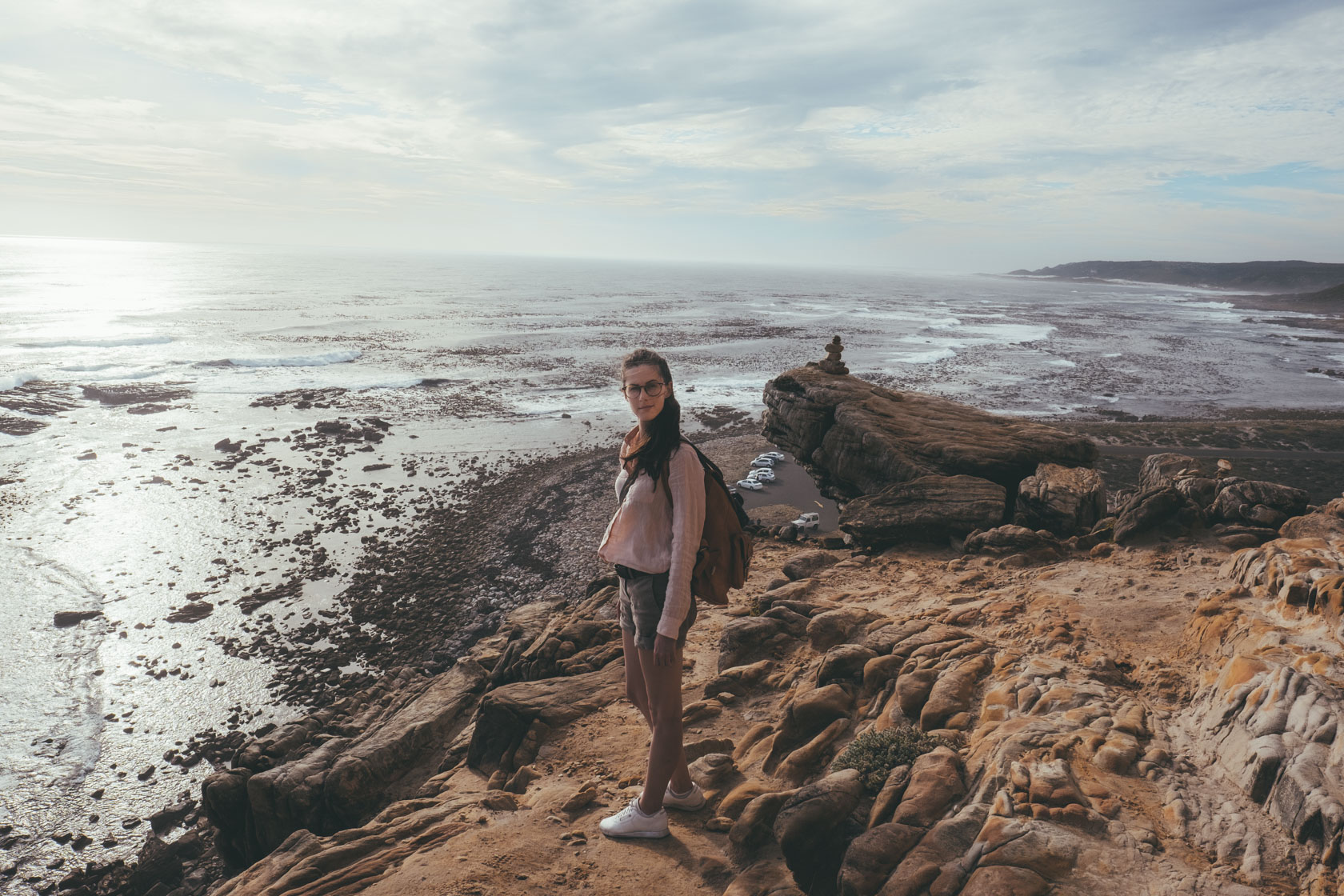 Chapman's Peak Drive
Lastly, you'll drive back through Chapman's Peak Drive, ideally around sunset. This drive is considered one of the most scenic in the Cape region, where you wind around over 100 turns with the sea at your side. Besides the street itself, there are a number of different scenic points you can pull out at and snag that epic South African instagram photo.
One of the best pull-out points is Chapman's Peak , you'll see signs for it and a few places to park. Bring some sundowners (the South African term for drinks you have at sunset!) and watch the sun dip into the sea with someone special.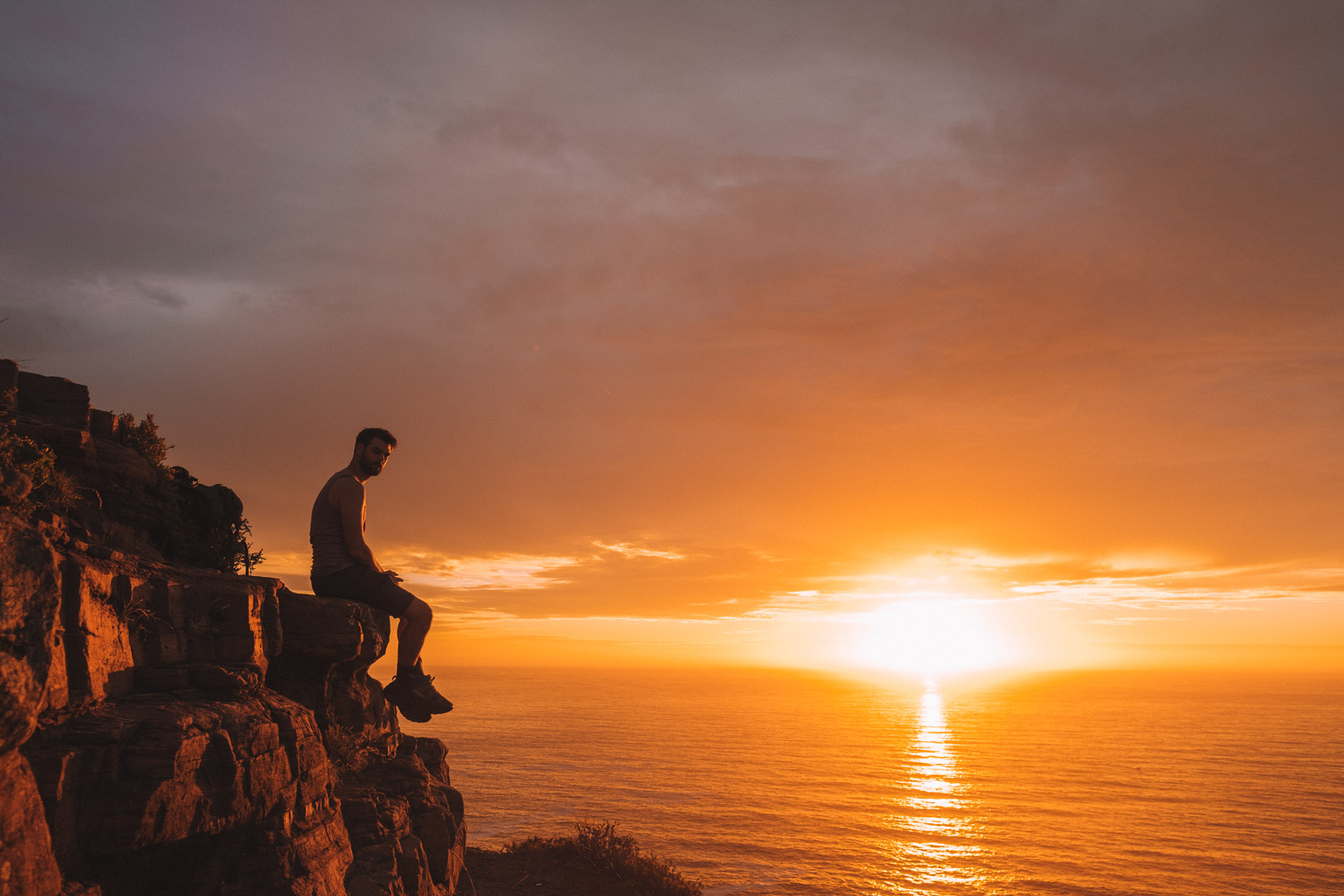 TIP: Bring cash, this is a toll road! In our experience, we only needed to pay the on our way from Cape Town to Cape Point, but not in the other direaction.
Best day tours of the Cape Peninsula
A tour around Cape Peninsula is easily one of the most popular Cape Town day trips, and for a good reason. There are quite a few highly rated day tours you can do from Cape Town around the Cape. My main recommendation is to, obviously, read the reviews well and make sure the stops you want the most are covered! These are the ones I found that hit all the main highlights and had enthusiastic reviews:
Cape Peninsula: Full-Day Small Group Tour with Penguins – Drives over Chapman's Peak Drive and visits the Cape of Good Hope and Cape Point Nature Reserve. Also stops at the penguin colony at Boulders Beach. Has over 200 very positive reviews.
Cape Peninsula: Full-Day Private Tour – This private tour includes more than just the Cape Peninsula, it's more like a full Cape experience including stops like Kirstenbosch Gardens, Signal Hill, Camp's Bay, and of course…penguins. Really sounds efficient and with a rating of 4.9 / 5, you can tell people love it.
Cape Peninsula and Cape Winelands Private Combo Tour – While I would definitely recommend spending a day each on the Peninsula and in the Winelands, if you are short on time, this tour efficiently combines both. Don't worry, penguins are included 😉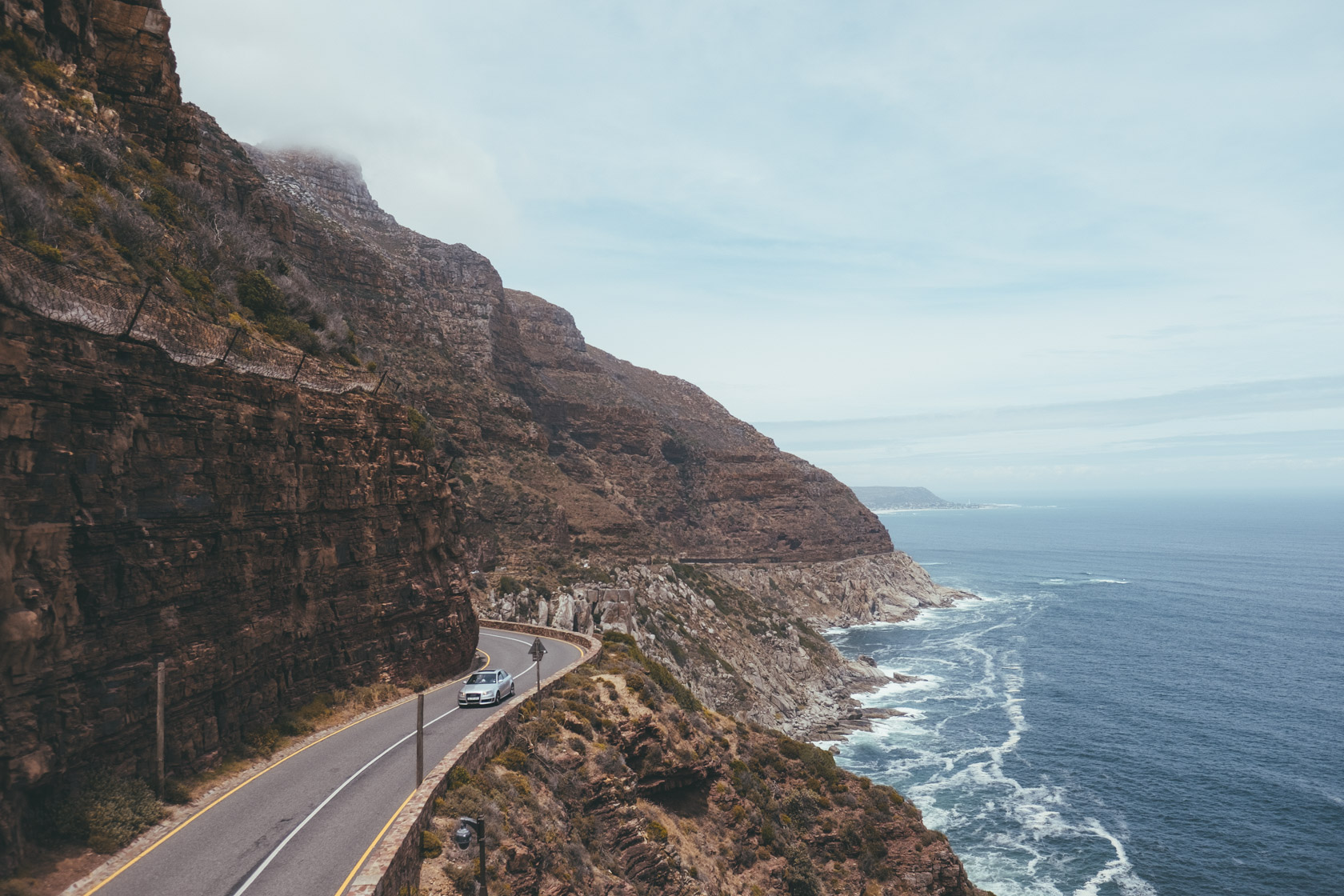 Day 3: Township tour and Table Mountain
Township tours in Cape Town
I was really unsure whether I wanted to do a township tour. On the one hand, it can feel exploitative especially if the tour company is essentially making money off of the hardship of other people. On the other hand, township live is a reality for a vast number of Cape Town residents, it wouldn't feel right to get just the "rosy" picture of Cape Town as a tourist.
We ended up doing a tour of the Langa township with Siviwe tours . It's a tour company that is actually owned and run by people who live and work in the township. They also support the local community by employing local people and patronizing local businesses.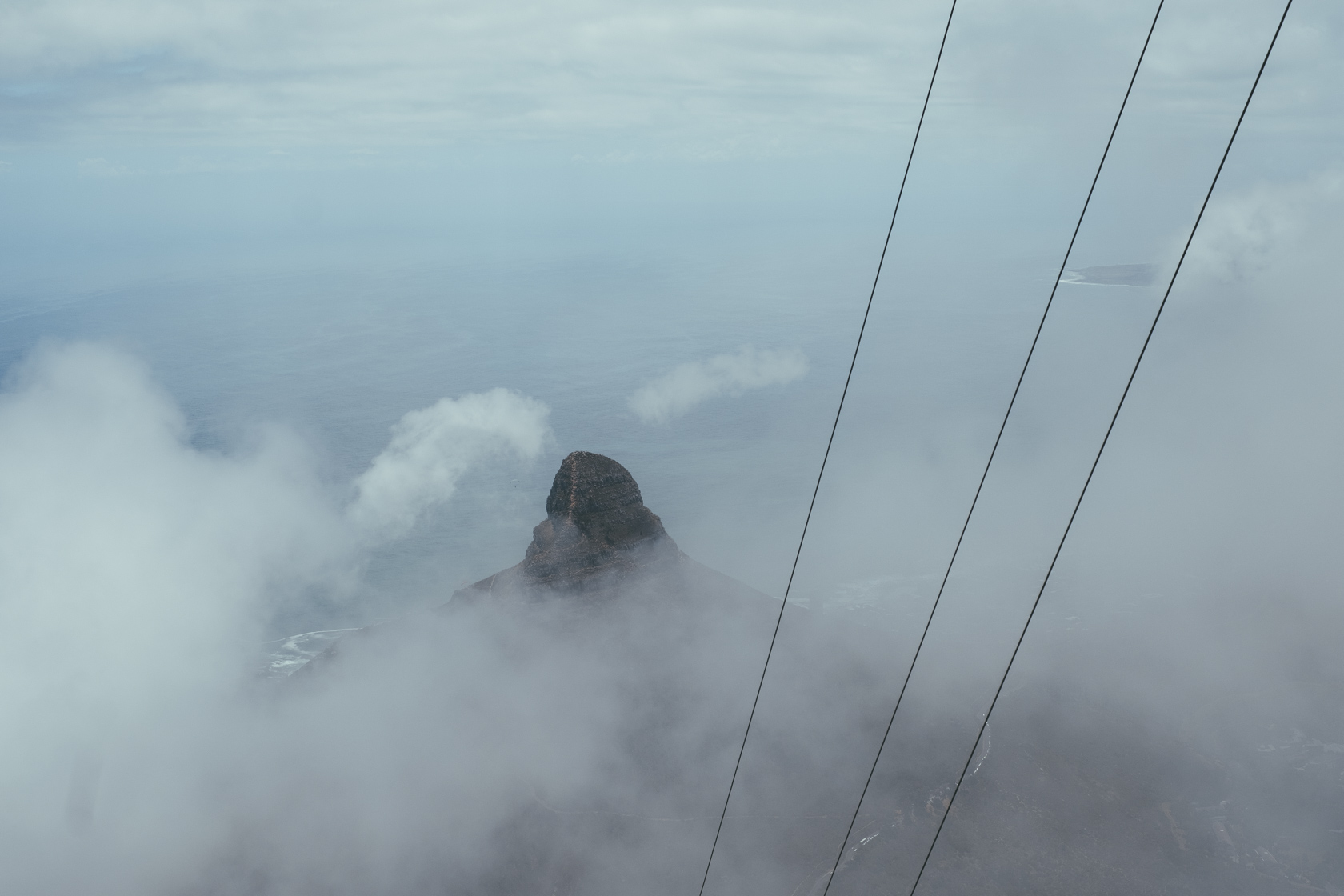 Table Mountain
The day you decide to visit Table Mountain will completely depend on the weather! You'll need to keep an eye on the Table Mountain official website to see what the visibility is like from the top of the mountain. Owing to the geography, it's really common for Table Mountain to get wrapped in what's called the "Tablecloth", a layer of clouds that completely obscures the view below. On a clear day, you've got three main ways you can reach the top:
Ride the cable car : Absolutely buy your tickets online before you go in order to avoid waiting in line for ages on a day with good weather!
Platteklip Gorge Hike : The most popular route to the top of Table Mountain, you'll want to join a guided hike for safety reasons if you're traveling in a group of fewer than four people.
India Venster Trail Hike : An alternative path up, or simply the path you can take back down after you've hiked up the Platteklip! For similar safety reasons, hiking in groups is recommended.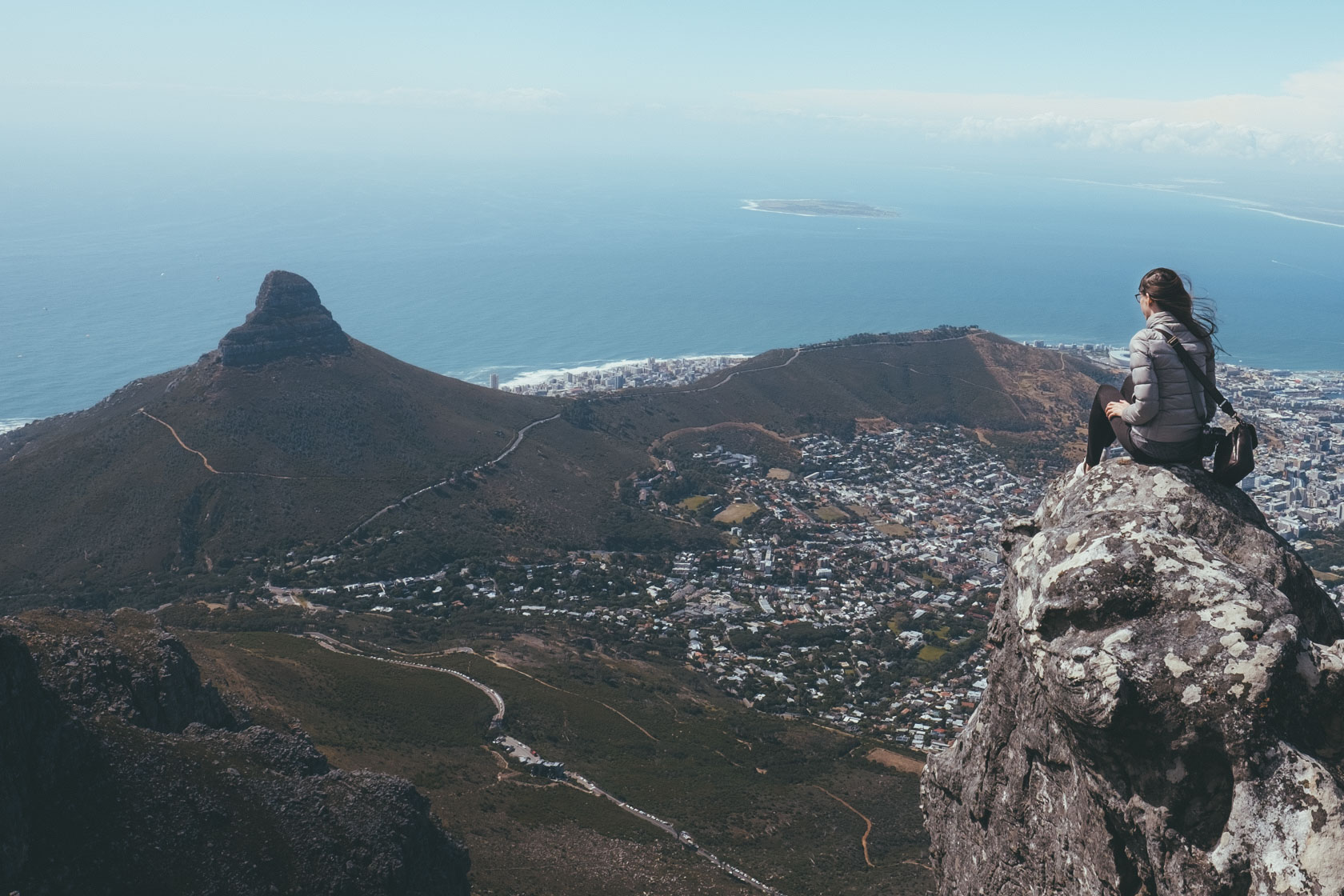 Day 4: Cape Winelands
If I had to make a list of things I loved about South Africa, the food and wine would easily be at the top of the list. Why? Because wine-tasting in South Africa is so damn affordable. At $3-5 for a tasting of 3-5 wines, you've got an ultra efficient way to taste your way through the Cape Winelands without breaking the bank.
I don't know about you, but for me tasting wine in the South Africa sunshine and gazing over acres of vineyards (all the while thinking about my friends who are freezing their butts off in the Northern Hemisphere) – well, that's my idea of paradise!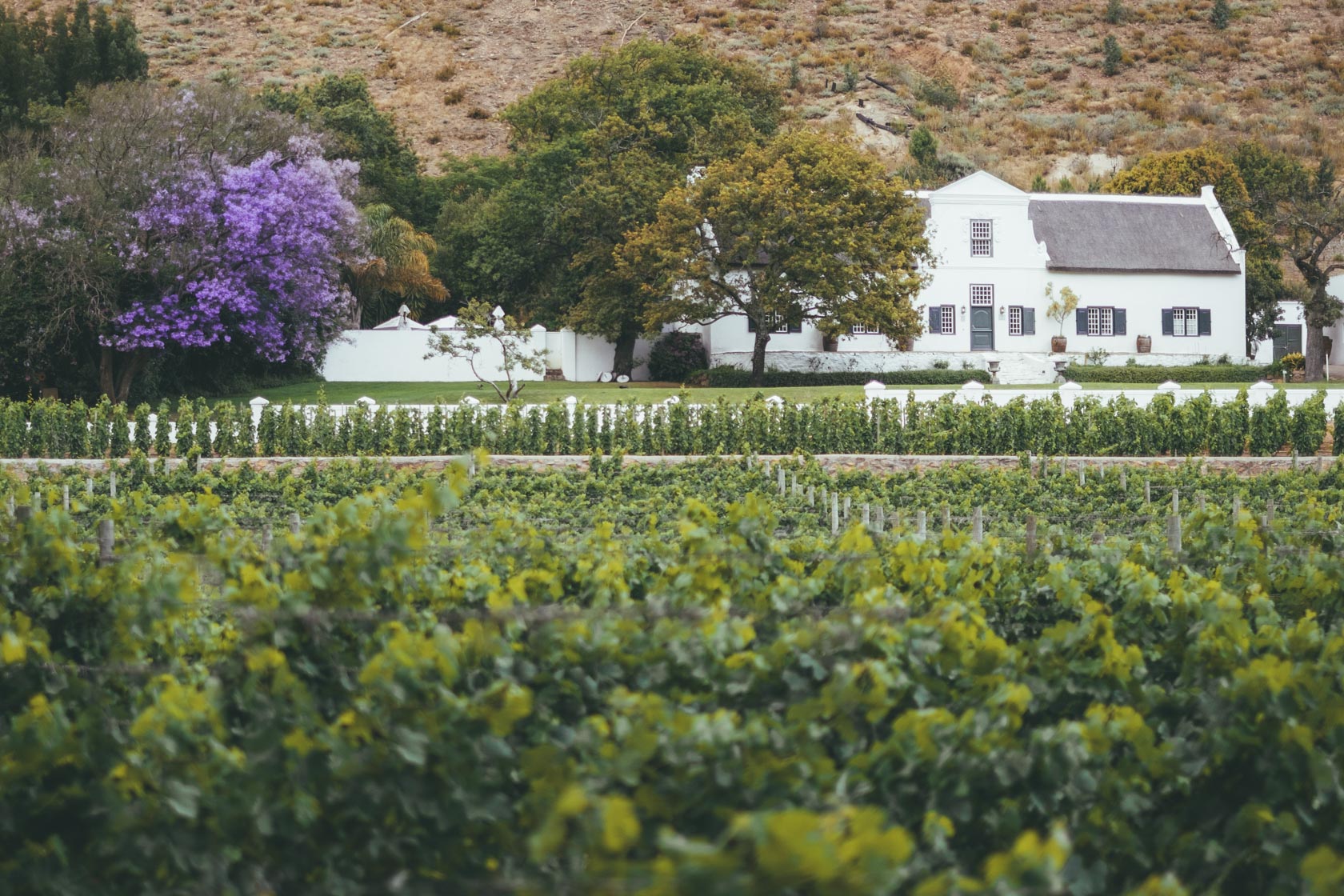 One thing I want to remind you of is that it is illegal to drink and drive in South Africa, and there is a real problem with people drunk-driving, especially in Cape Town (we witnessed this ourselves). If you're traveling alone or if you and your travel companion(s) all want to imbibe, you can make sure everyone in your party can drink by taking a Cape Winelands tour 🍷
Most small group Cape Winelands tours cost well under $100 and last the entire day! Here are a few of the top-rated small group tours of the Cape Winelands.
Top-rated tours to the Cape Winelands from Cape Town
Franschhoek Wine Tram Tour from Cape Town ($) – Riding the Wine Tram is easily one of the top experiences to have not only in Franschhoek but the entire Cape Winelands region. This tour lets you pick from two of the main Wine Tram routes, and gives you an hour at each estate (which is plenty of time).


Winelands Tour from Cape Town ($) – Stops in Paarl, Stellenbosch, and Franschhoek, giving you a great summary of the Cape Winelands in just one day. Also includes four wine tastings and cheese tasting plus lunch.


Private Winelands Tour from Cape Town ($$) – Also stops in Paarl, Stellenbosch, and Franschhoek. The main difference is that this is a private tour so you don't need to share the van with anyone 😏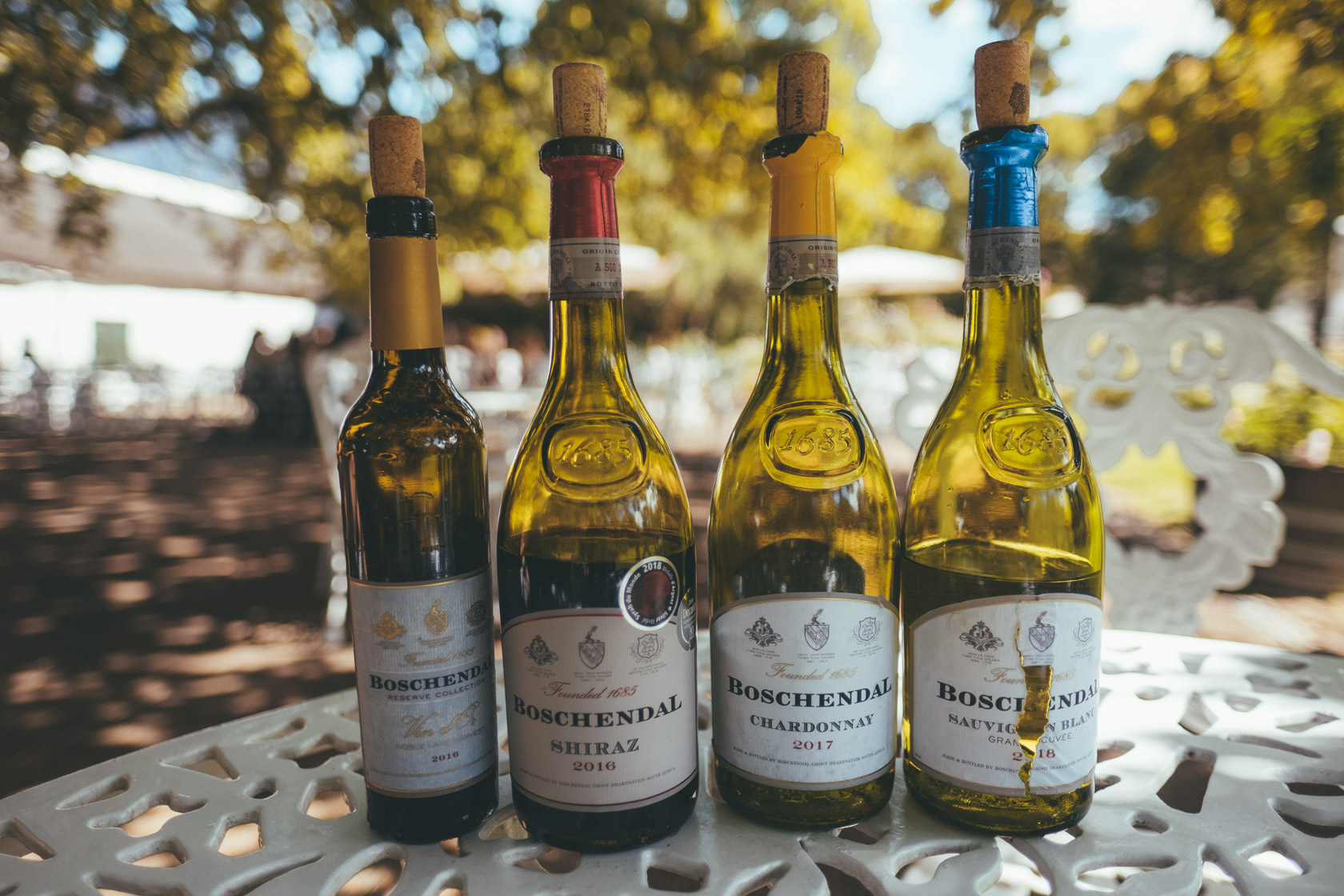 Best Wineries in the Cape Winelands
Constantia: Groot Constantia (the oldest wine-producing estate in South Africa)
Stellenbosch: Spier (not only famous as a wine farm but also a stunning place to stay)
Franschhoek: Boschendal (known for its wine-and-chocolate pairings), Babylonstoren (beautiful gardens and free daily tours), Haute Cabriere (an incredible French restaurant, great for watching sunset). My favorite family-run winery was Eikehof !
Paarl: Nederberg (a staple of the Paarl wine route )
Got more time in the Cape Winelands? Check out my recommendations on where to stay in Franschhoek and the best things to do in Franschhoek while you're there (hint: there's wine involved). Lastly, don't miss out on visiting Babylonstoren, so you can learn how I ate a delicious meal that combined curry, fish, and strawberries 🤔
Day 5: Kirstenbosch Botanical Gardens and Urban Cape Town
Kirstenbosch Botanical Gardens are not only the largest botanical gardens in all of Africa, they're also downright stunning. In some way it's hard to put it in the same category as a botanical garden when it's directly connected to Table Mountain, and you can even hike Skeleton Gorge all the way to Table Mountain . After some time at Kirstenbosch, we're going to explore urban Cape Town, visit some of its popular bars and restaurants, as well as popping by popular parks and museums.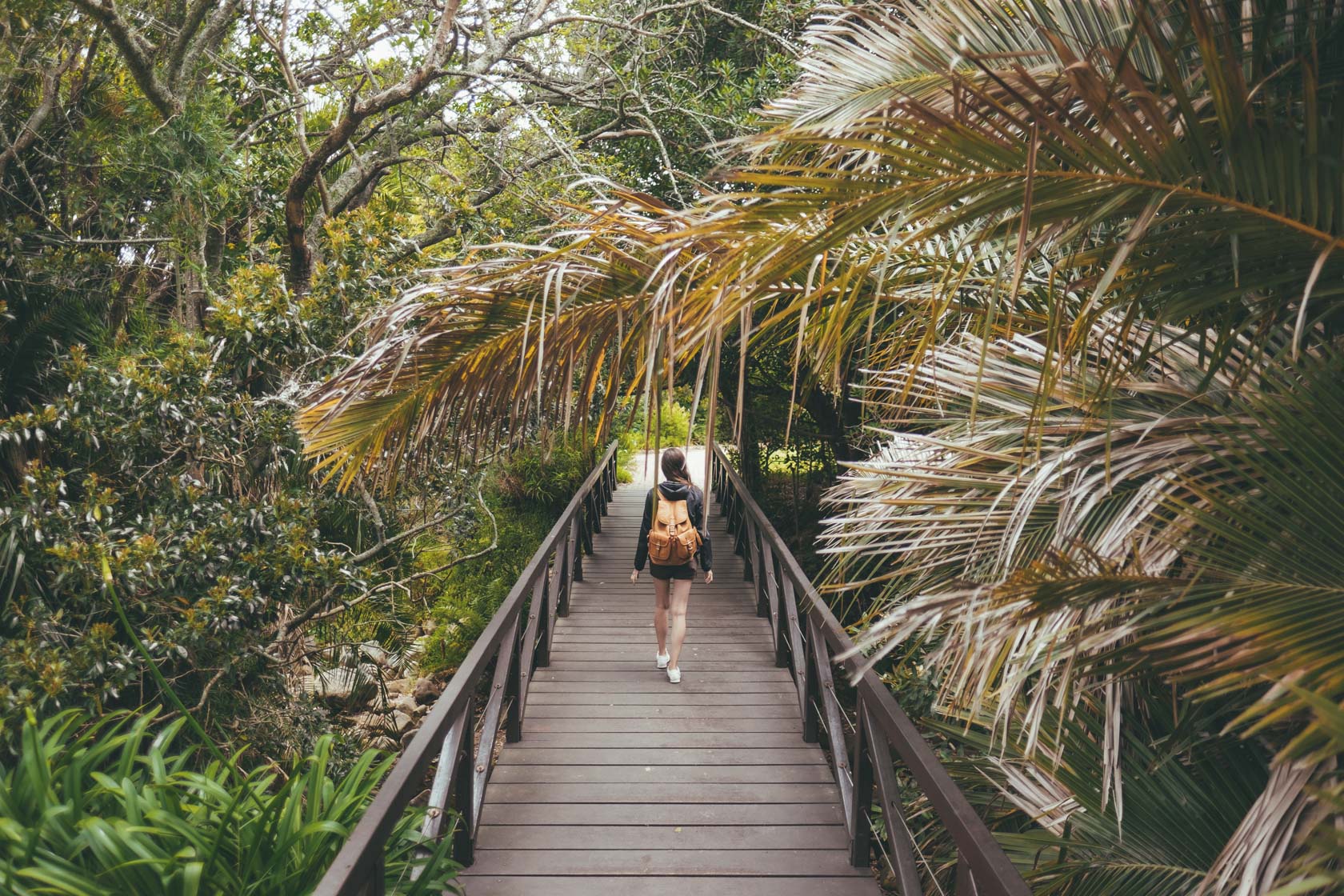 Kirstenbosch Botanical Gardens
Kirstenbosch was founded in 1913 with the goal of preserving the flora and fauna in the area. One of the most prominent varieties of plants they work to preserve is fynbos (literally meaning "fine bush"), which is unique to the Cape region and is increasingly threatened by urban development and human presence. Apart from learning about the endangered plants of the region, you can spend hours wandering around the gardens through area that look like the outright jungle.
The most popular sights to see include the Boomslang Aerial Walkway and the aforementioned Skeleton Gorge (which has a roaring waterfall in the Spring season after the rains!).
There are also several restauraunts and a sizable giftshop in case you're hungry or looking for gifts to bring back home!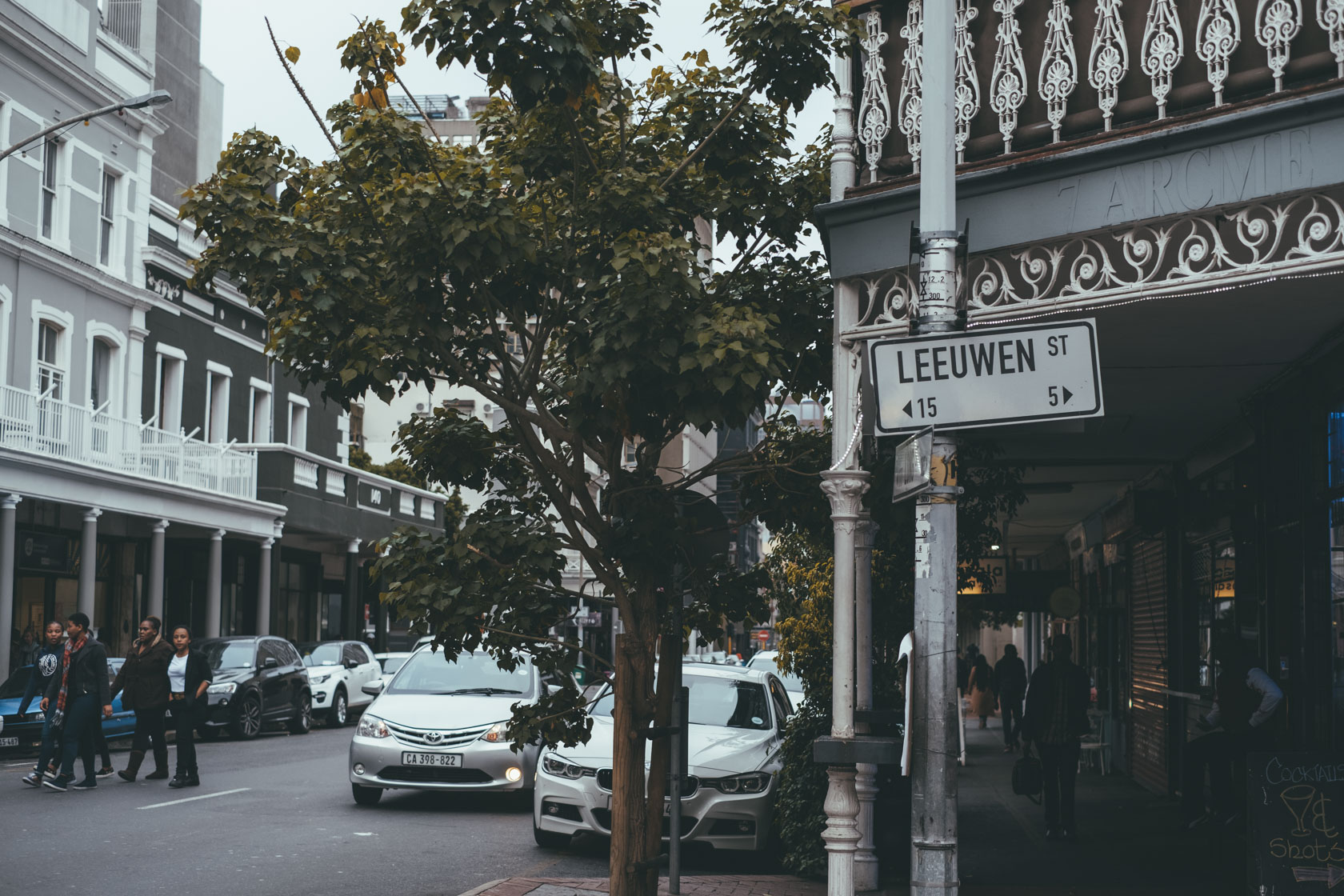 Downtown Cape Town
These include Bree Street , Long Street , and Kloof Street . We didn't have time for it, but you can also visit the District 6 Museum which documents apartheid in South Africa, specifically its effect in Cape Town in displacing entire communities. Another popular place to visit in downtown Cape Town are the Company Gardens , which is where the early Dutch inhabitants of Cape Town started to grow the food they needed to support their community.
On the topic of safety in downtown Cape Town, you do need to be careful where you walk to. Particularly the area around parliament and the train station are not safe, which you can tell by the fact that there are police cars essentially everywhere. This is also where we were followed for several blocks by someone who wanted money from us, quite aggressively.
As a rule of thumb in Cape Town: just don't walk into areas where you don't see people already. You can read more about safety in Cape Town at the end of this post!
Where to eat in Cape Town
Food is easily one of Cape Town's highlights besides the natural beauty. Here are a few of the best spots we went while we were in Cape Town.
Kloof Street House ($$) – Here you can try uniquely South African food like Ostrich, as well as local wines. The interior is very cool, with hanging plants and quirky decorations. Cocktails are also tasty.
Asoka ($$) – Fantastic fusion food, combining everything from South African to Mexican to Asian flavors. There was even a live DJ spinning remixes of Martin Luther King Jr.'s "I have a dream" speech.
Yourstruly / Up yours ($) – While we didn't eat here, Yourstruly has a few locations, and one of them also has a rooftop bar. We liked that it seemed like one of the few places where people of all ethnicities seem to visit, as opposed to being predominantly white-only.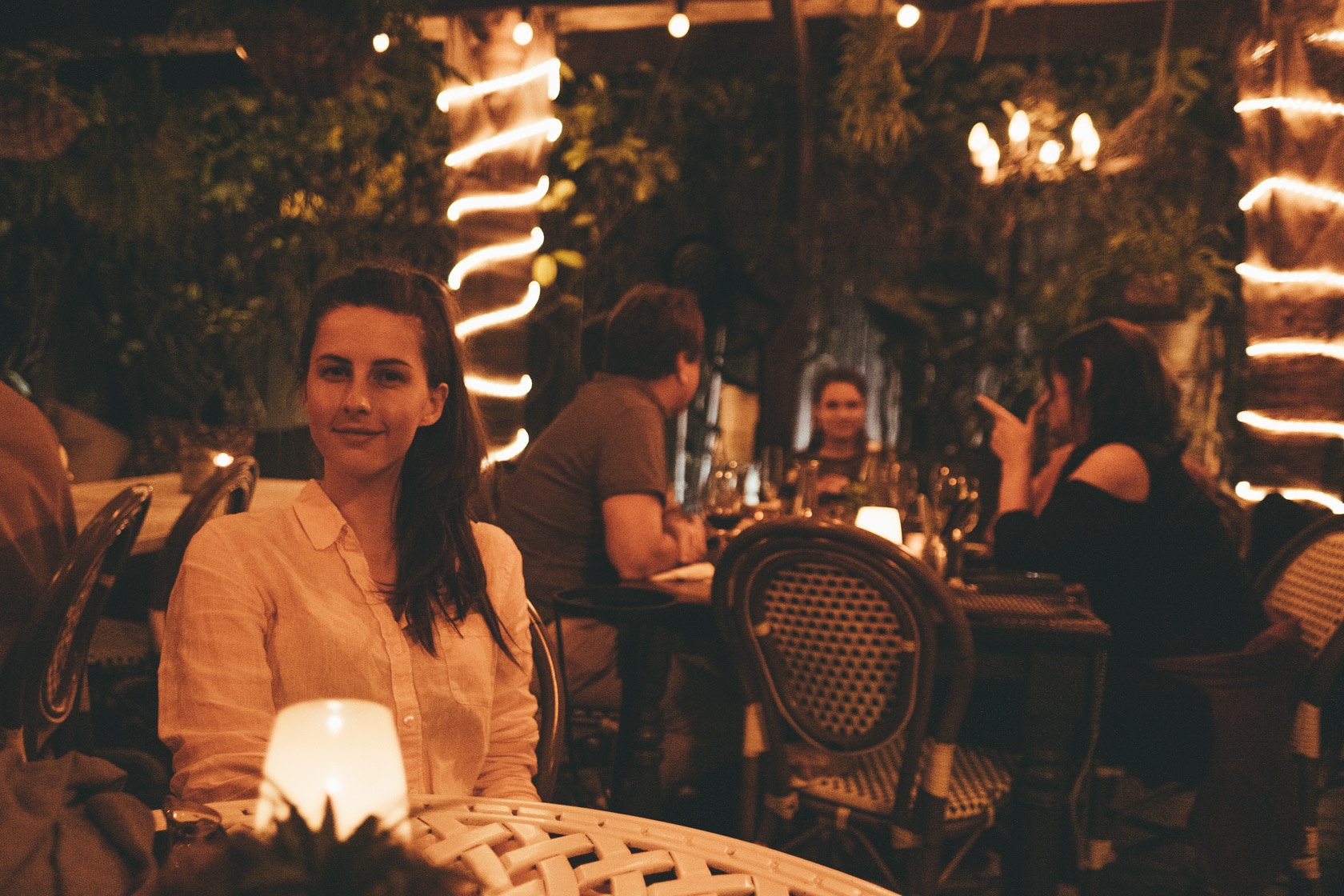 Where to stay in Cape Town
One of the things we struggled with the most when deciding where to stay in Cape Town was which neighborhood was going to be safe to stay in, and which neighborhoods we should avoid. It took a lot of research, especially knowing that neighborhoods in any city can change their character in just a couple of blocks.
Greenhouse Boutique Hotel
For that reason, if you haven't already booked your accommodation in Cape Town, I can definitely recommend you look into Greenhouse Boutique Hotel . From a safety standpoint, Greenhouse Boutique Hotel has a lot going for it: gated premises, good neighborhood (Green Point), off-street parking for your car, and 24-hour reception. It's also super affordable and has a clean and bright interior.
Here are some photos of the rooms and seating area!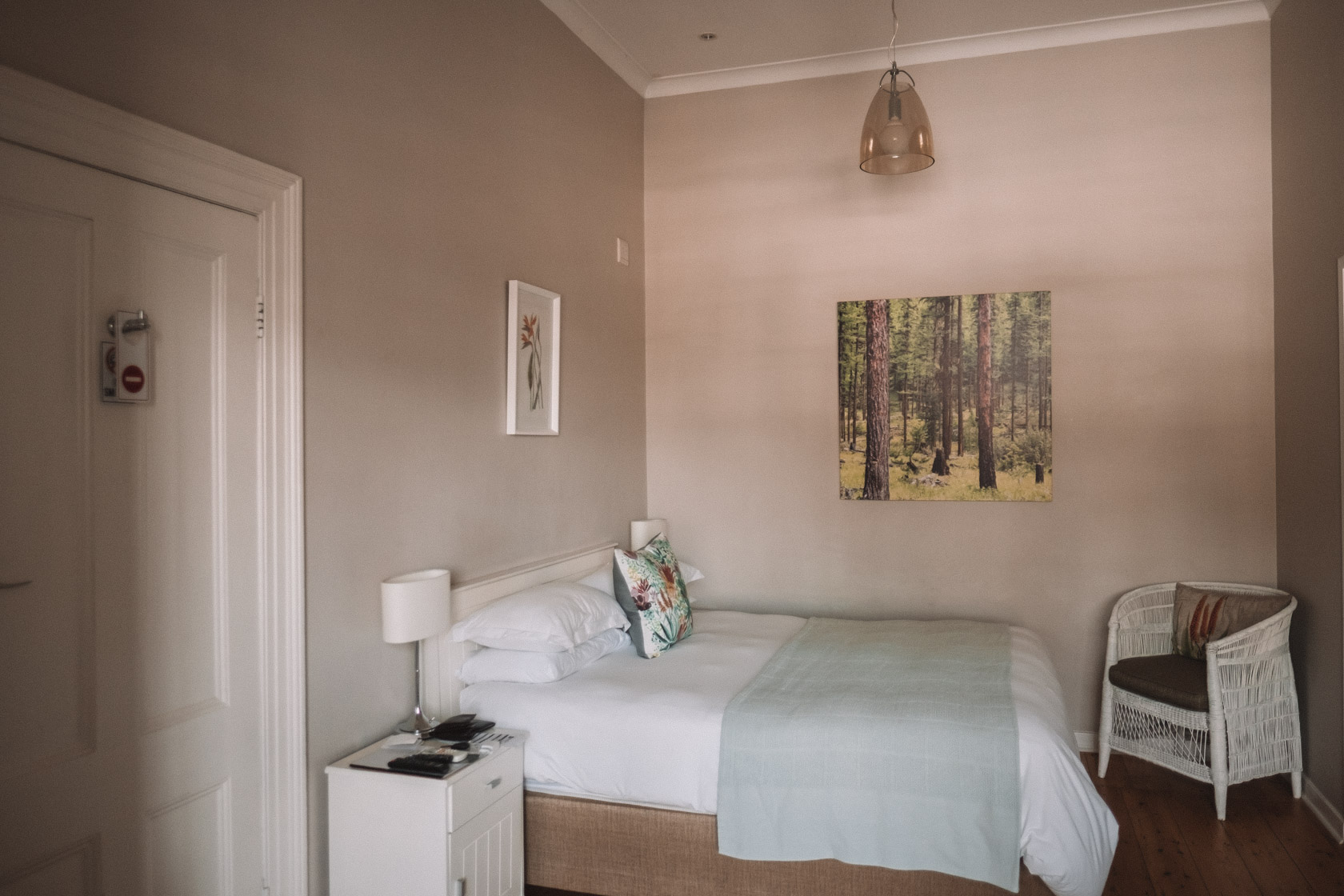 It's located within walking distance of the V&A Waterfront and also has easy access to Signal Hill. Because of its central location, we mostly opted to leave our car parked at the hotel during the day, and just took Ubers around town. It was a cost-effective and hassle-free way to get around.
Lastly: the rooms are nice, the staff was friendly and helpful, and overall it felt safe. I'd probably stay here again when I return to Cape Town.
Read more reviews for Greenhouse Boutique Hotel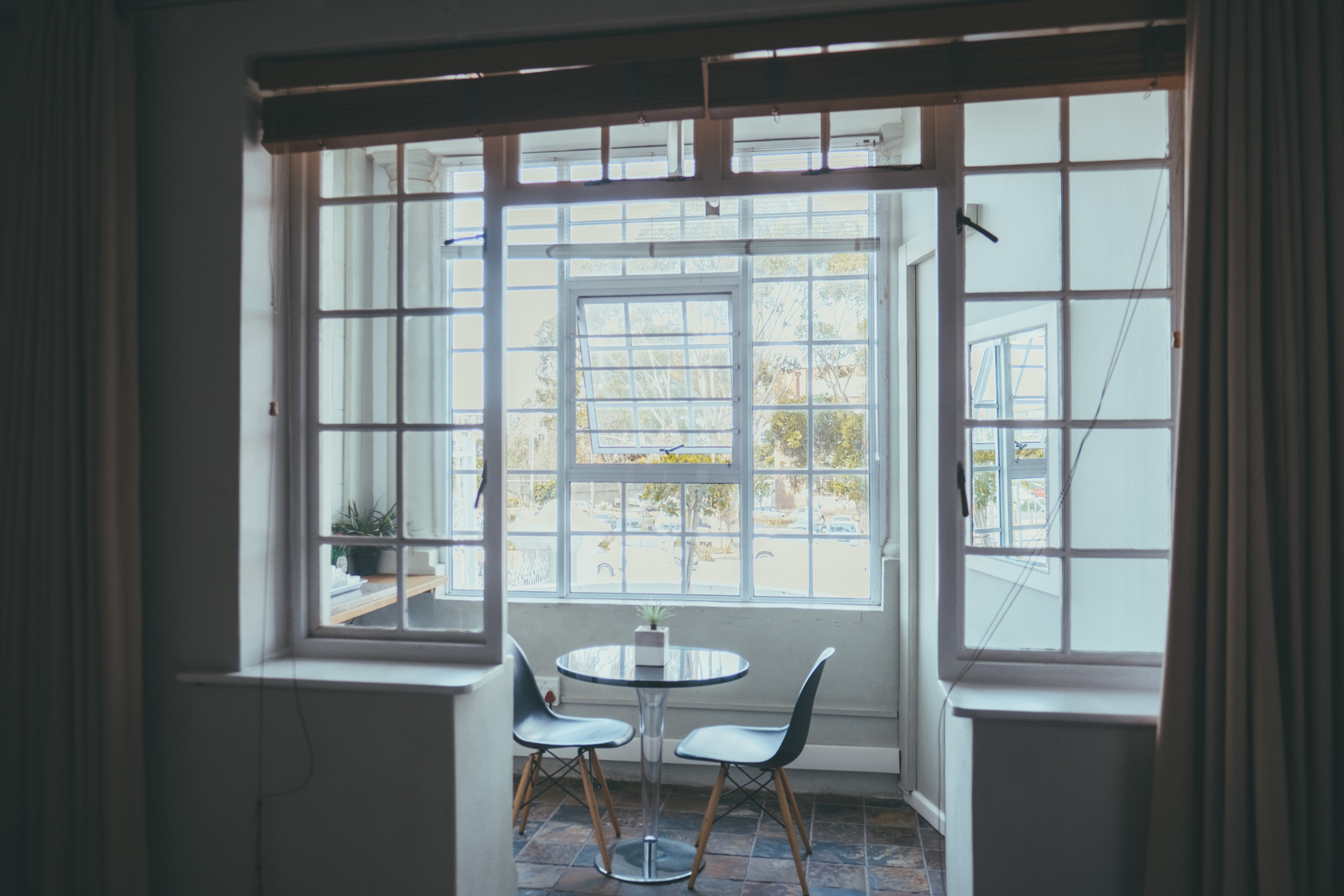 Safety in Cape Town
While Cape Town is a beautiful city, as you've probably learned from this post, there are also people who are struggling immensely to get by. That goes for both children and adults, as the poverty and inequality in Cape Town is very visible.
Here are a couple of safety tips to keep in mind when visiting Cape Town:
Don't flash your valuables. You can take photos in Cape Town but it's just not wise to walk around with a massive DSLR around your neck, for example. Keep your wallet and phone zipped inside a bag somewhere it would be hard to pickpocket.
Avoid walking down empty streets or alleys. Just use your street sense. If you don't see other people walking around, it's probably not a good area. Things can change quickly from one street to another in Cape Town.
Don't walk alone at night. Instead you can get from place to place using an Uber, which is a safe and affordable way to get around. Buy a sim card in town, you can simply bring your passport with you to buy one as a visitor.
Beware of drunk drivers. It is pretty surprising as an American how prevalent drinking and driving is in Cape Town. All the more reason to take an Uber, as the driver will be more cognizant of how to deal with drunk drivers on the road.
All in all, apart from one pretty sketchy experience, we weren't afraid when visiting Cape Town. Most of it comes down to being aware of your surroundings!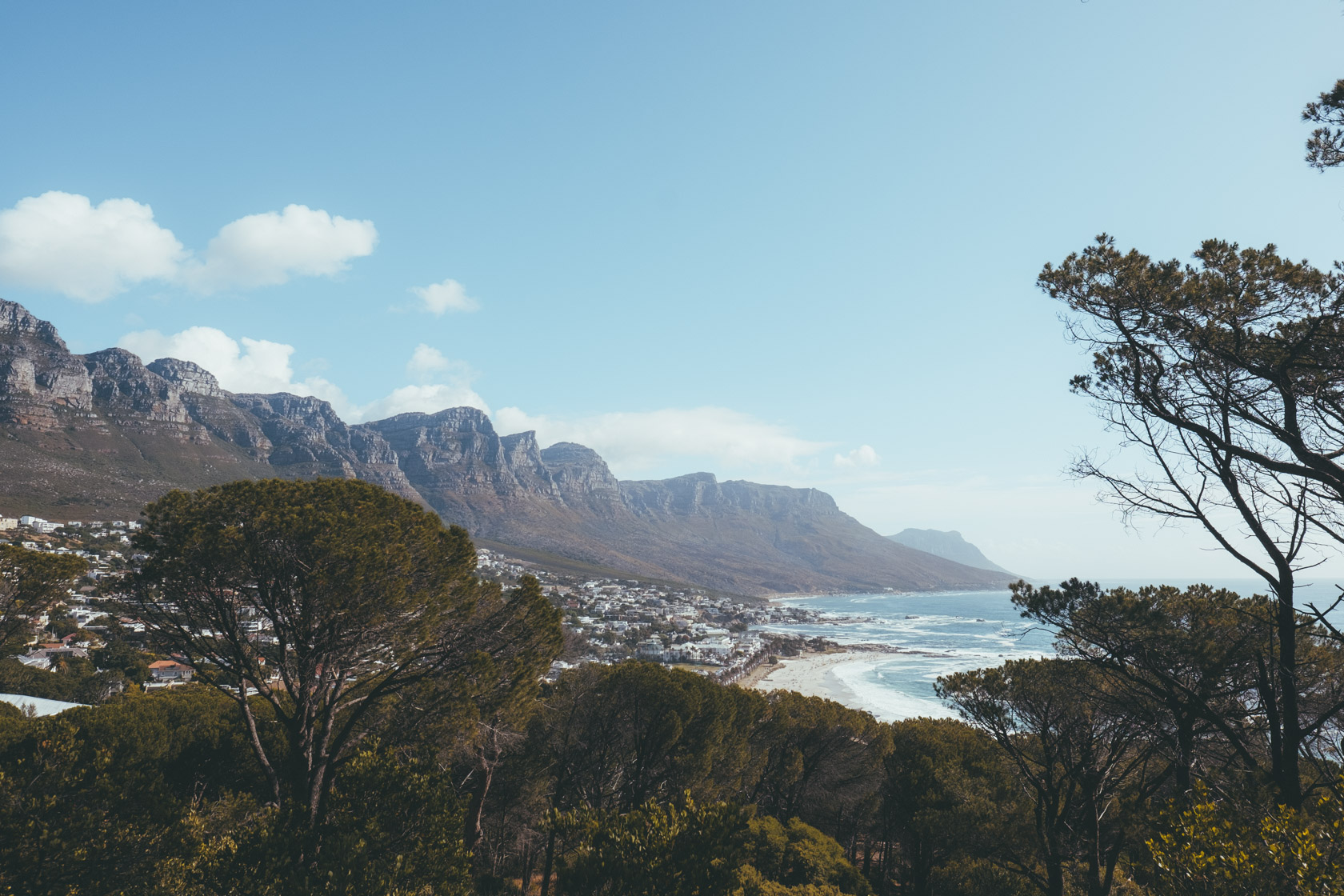 Best time to go to Cape Town
The peak season for visiting South Africa as a whole starts in January, which is the middle of the Summer and sees rather hot temperatures. We visited in early December, which was still warm enough to wear shorts for the entire trip! In general, between November and March you'll see the least rain out of the entire year.
Cape Town in November – Average temperatures at a high of 74ºF/23ºC and a low of 56ºF/13ºC.
Cape Town in December – Average temperatures at a high of 77ºF/25ºC and a low of 59ºF/15ºC.
Cape Town in January 🔥 – Average temperatures at a high of 79ºF/26ºC and a low of 60ºF/16ºC.
Cape Town in February 🔥 – Average temperatures at a high of 80ºF/27ºC and a low of 60ºF/16ºC.
Cape Town in March – Average temperatures at a high of 78ºF/26ºC and a low of 58ºF/14ºC.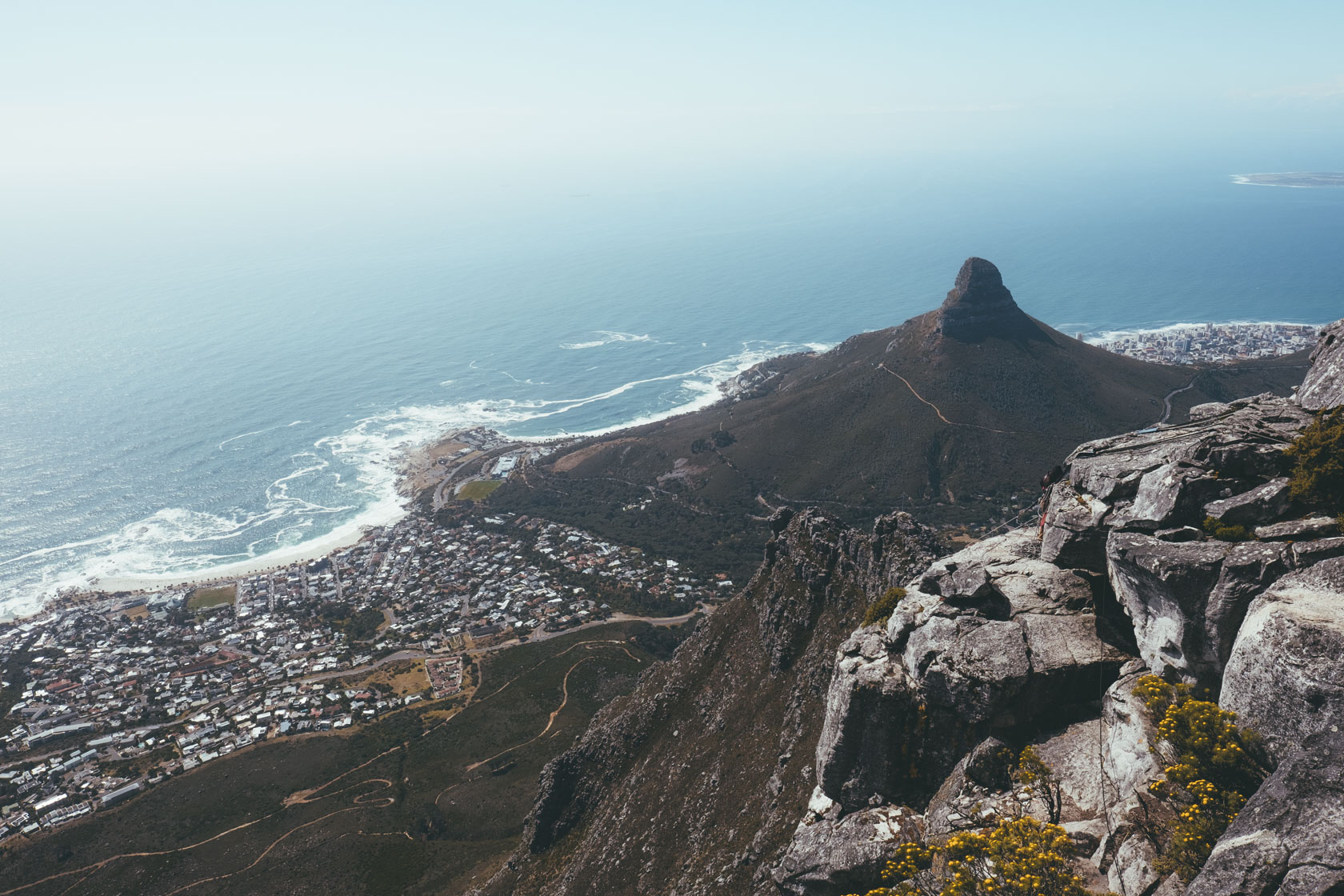 What do you want to see the most in Cape Town?
Share your thoughts the comments or leave me some tips on where I should go on my next trip to Cape Town!