Every Spring I get jealous of my past self for spending cherry blossom season in Japan a few years ago. Do you ever have that? Looking back on photos like, "Wow I wish that was me! I mean…again?" 😂 I struggle so much with whether I should visit new places or revisit old ones that still feel incomplete. And even though I had an amazing two weeks in Japan, I could definitely go back for more.
If you're also looking for a super efficient way to visit all of these places, my recommended way would be to utilize the Japan Rail Pass to get all the way from north to south. Using a rail pass is easily my number one money-saving tip for traveling Japan. The JR Pass saved me more than $450 in train tickets.
Ultimately, there are so many beautiful places in Japan, it's impossible to list them all or to even see them all in a lifetime. But that's okay – here are fifteen of the most beautiful places I've been in Japan, a little bit about how to find them, and why you should visit!
Looking for a complete itinerary for Japan? Check out my related post on spending 2 weeks in Japan!
Shirakawa-go
Shirakawa-go – I'm going to be straight with you: this village is beautiful, and this village is a busy spot when huge bus-fulls of tourists swing through for one-hour flash mobs. If you are able to drive yourself to Shirakawa-go, you'll enjoy the ability to take it slow and appreciate the time in between busses. Otherwise, you can also stay overnight in Shirakawa-go and enjoy a tourist-free morning all to yourself!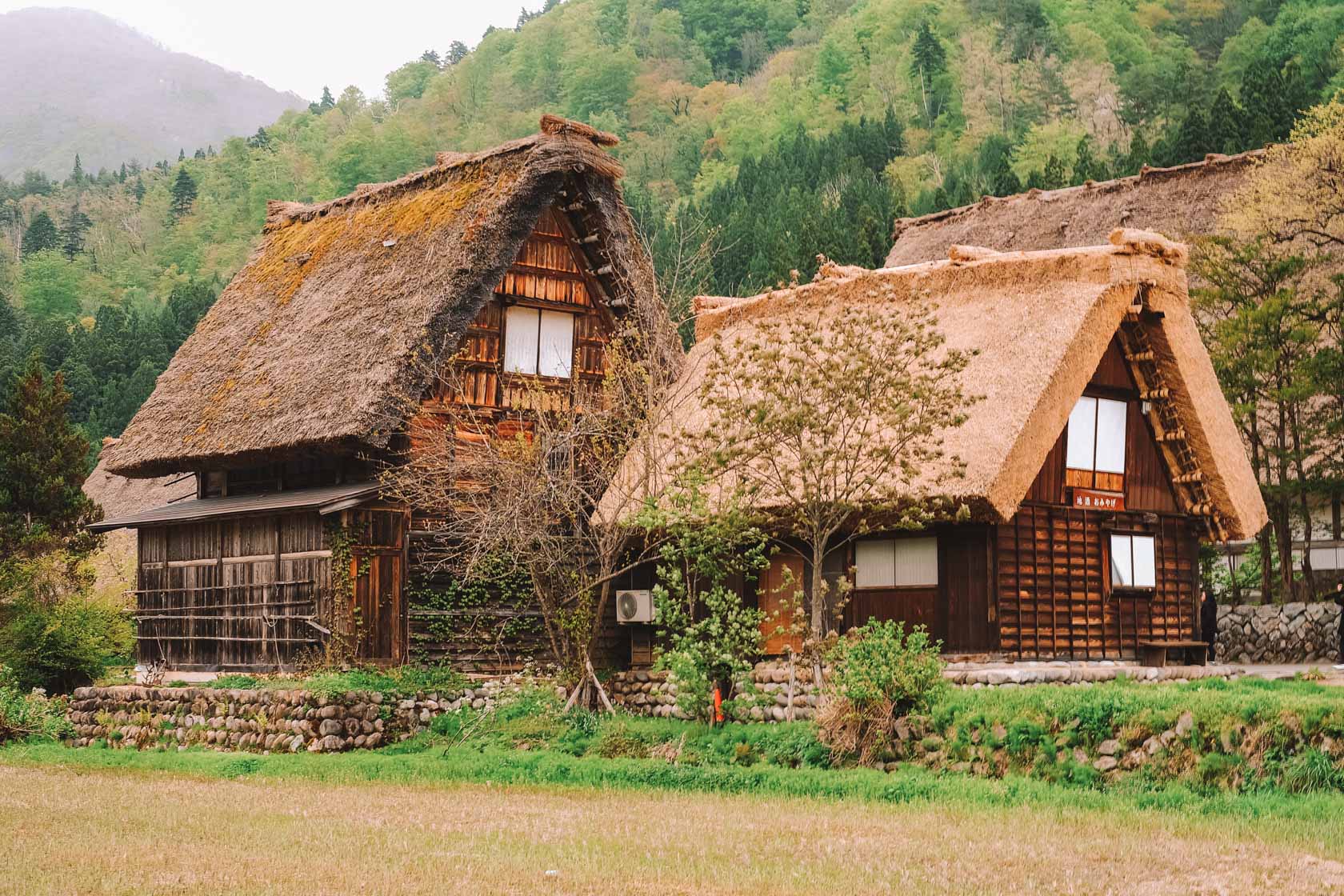 Higashiyama
Kyoto – Higashiyama might just be one of the most beautiful streets in the entire country of Japan. Although many of the shops have been converted into tourist pitstops, you can still see the beautiful stairs, umbrellas, and view over the street. Just don't make the same mistake as me and go to Japan during Golden Week when all the children have school off 😂 As with just about anywhere you travel, early morning and late afternoon are less busy than mid-day.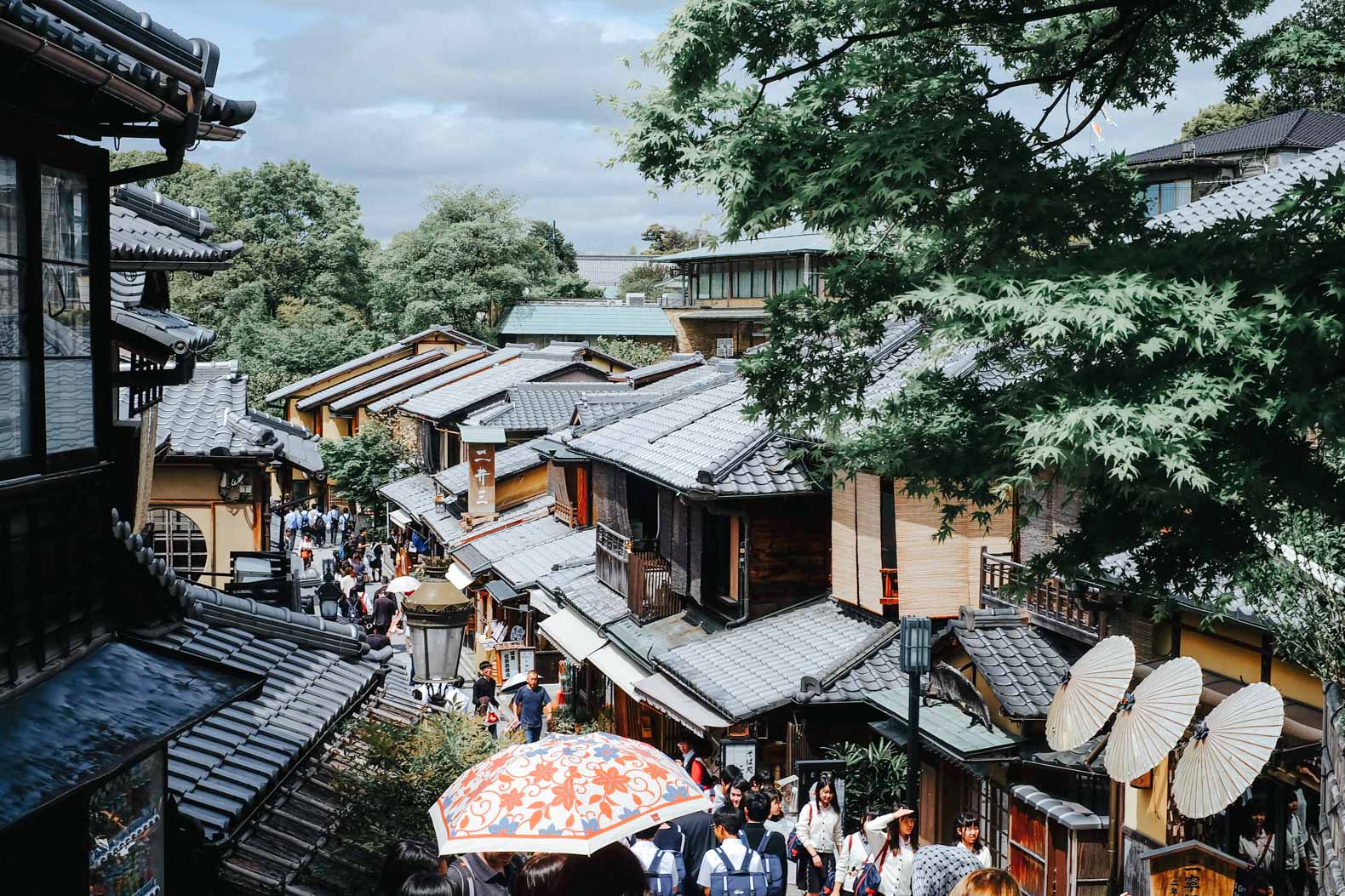 The Golden Pavillion
Kyoto – You'll need to compete for this view, but once you snag it – wow! The Golden Pavillion in Kyoto is a place not to miss, even if it takes riding the bus to get there. What's life without a little adventure and a little bus ride where all the stops are written exclusively in Japanese? Meaningless, that's what it is.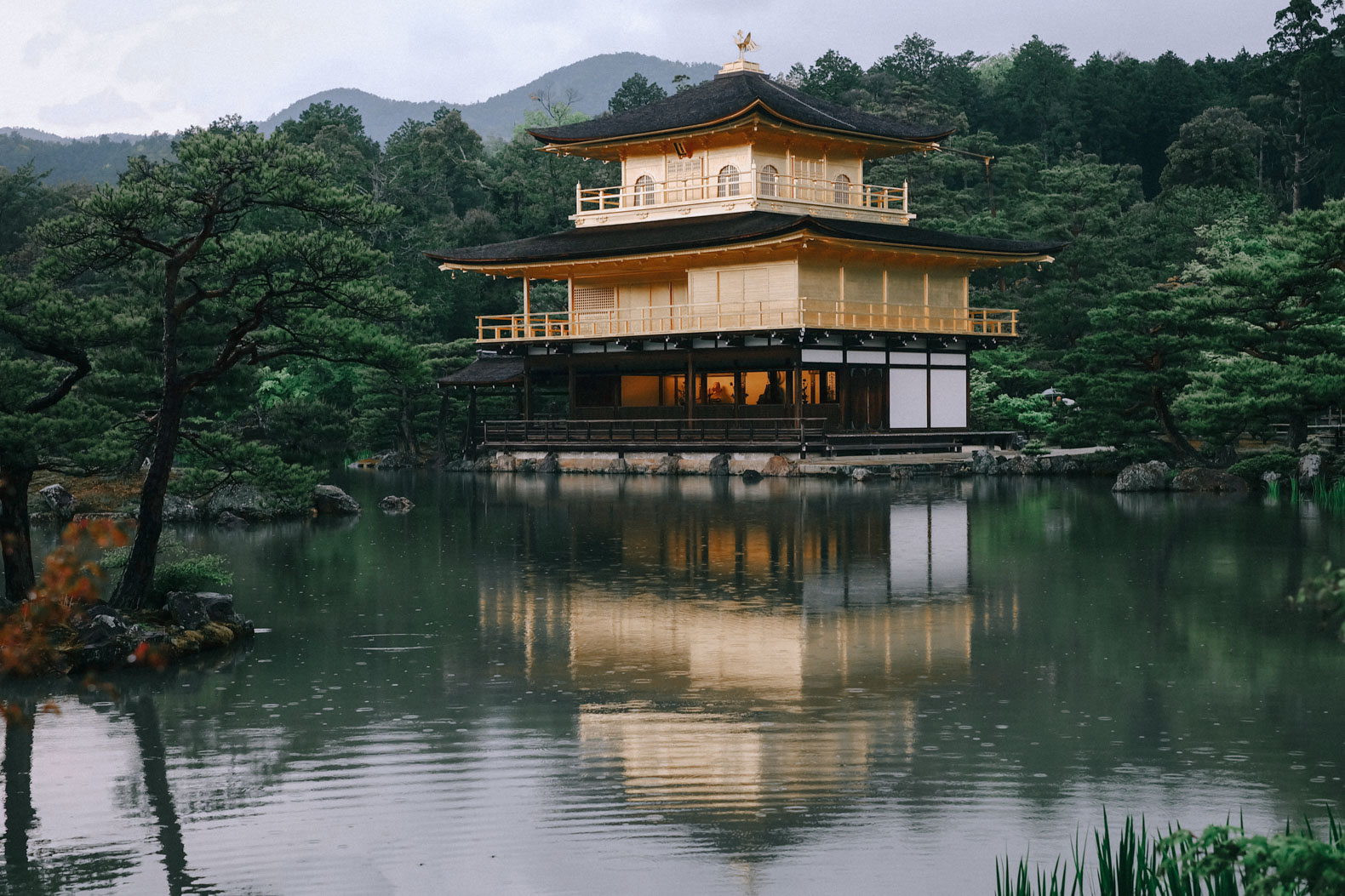 Philosopher's Path
Kyoto – If you want to escape the crowds in Kyoto, try the Philosopher's Path, a walk along a small stream on the edge of the city, not too far away from the Silver Pavillion. In Spring, this path is lined with cherry blossom trees. I've read that it can get pretty busy but we essentially didn't see anyone else on our late afternoon walk.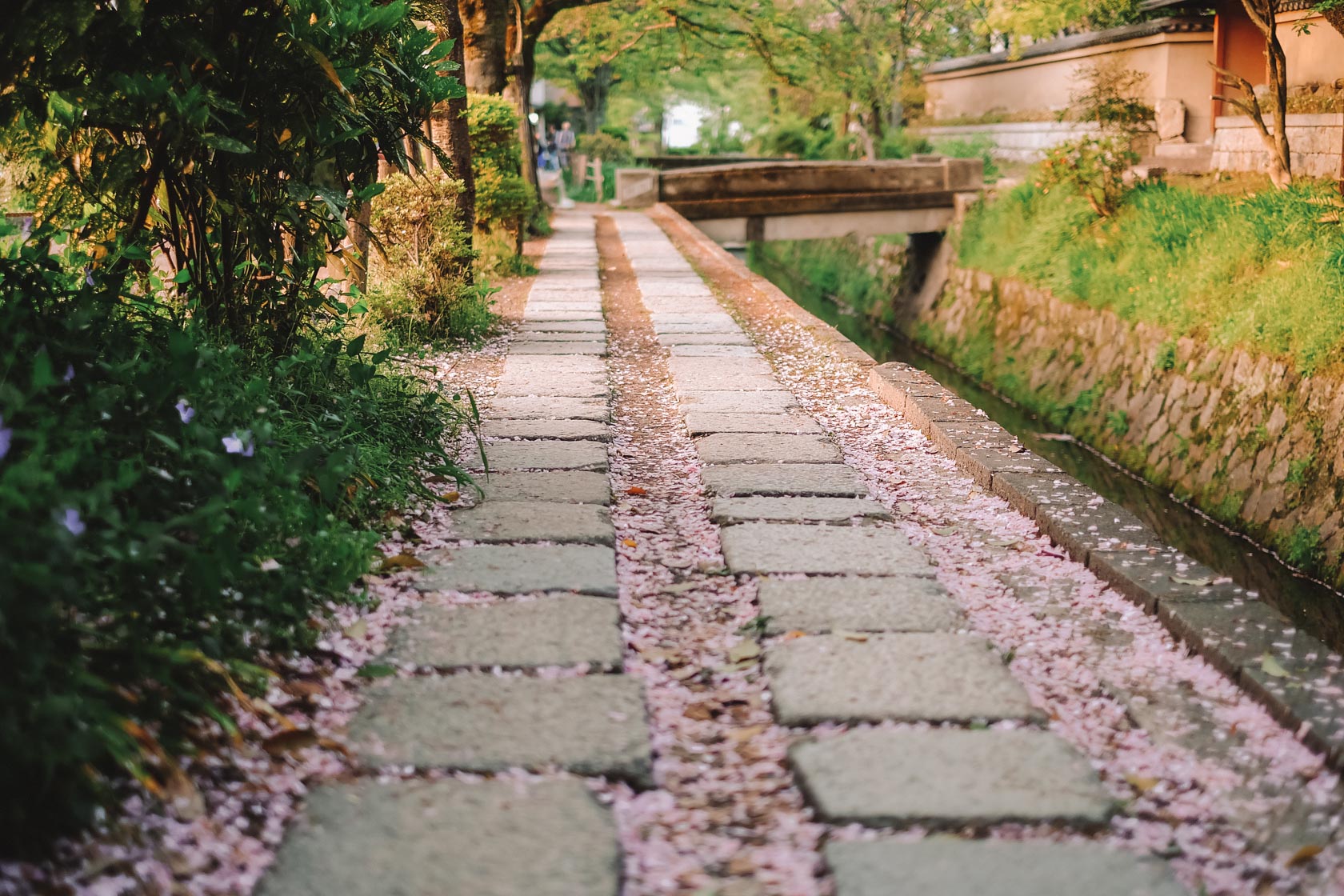 Kyomizu-dera
Kyoto – Is this the most popular temple in Kyoto? I don't have any numbers or facts or things like that, but if I had to put money on a temple, I'd put it on this one. But there's a reason why it's so popular: this temple looks amazing in every single season. Come in the Spring and see cherry blossom trees buttressing the temple, come in Summer for lush green leaves, in Autumn for Japan's famous firey foliage, and in Winter for snow-decked roofs.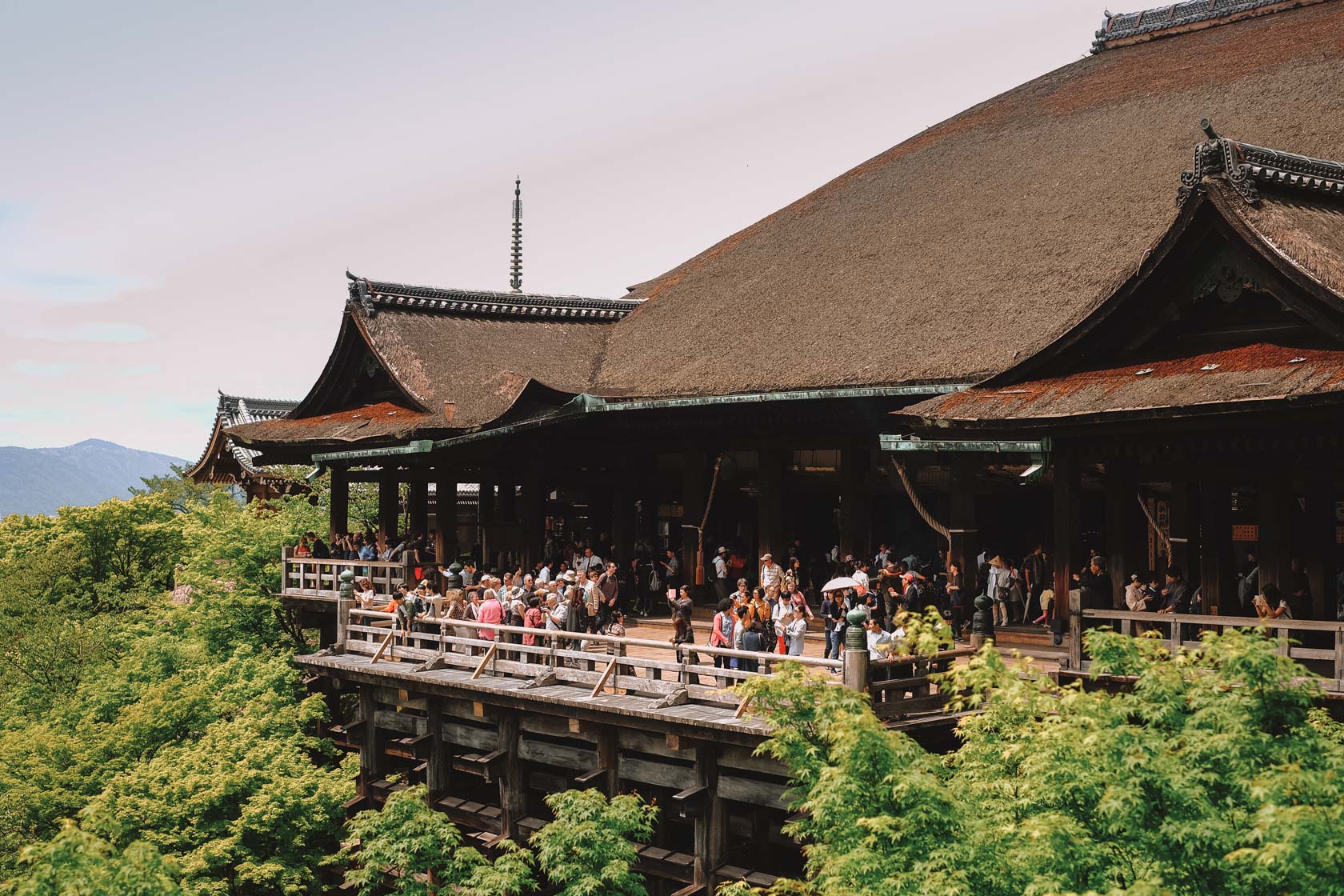 Enjoying the photos?
Follow along on Instagram!
Follow @notanomadblog for beautiful travel photography and stories of our journeys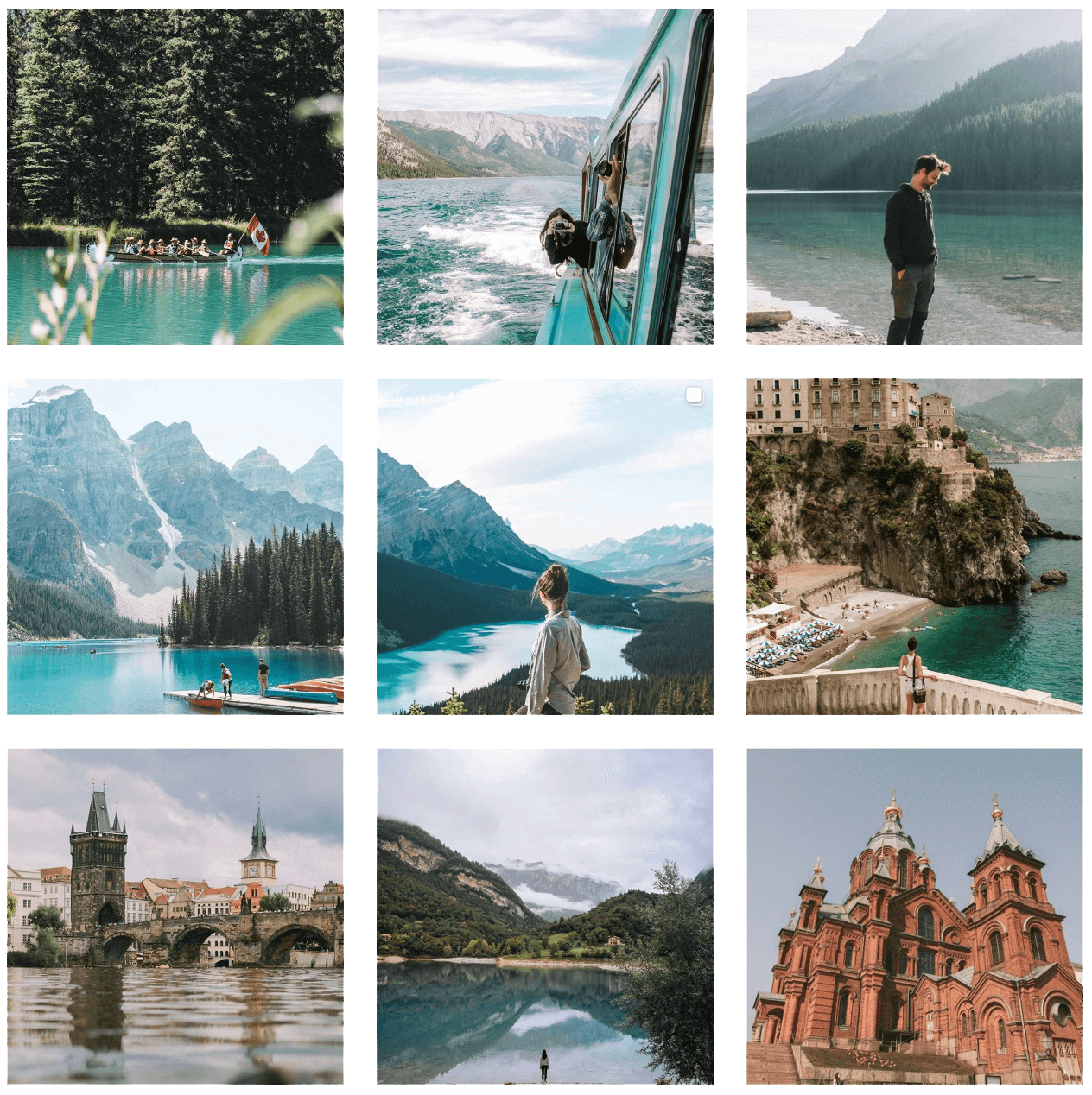 Kanmangafuchi Abyss
Nikko – If Kyoto is mainstream, then Nikko is underground, at least when it comes to Kanmangafuchi Abyss. Away from some of the oldest and most revered temples and shrines in Japan, you can find a small gorge complete with a waterfall and typical Japanese statues. Come here for a real escape from the crowds and to enjoy a bit of the nature that makes Japan so remarkable.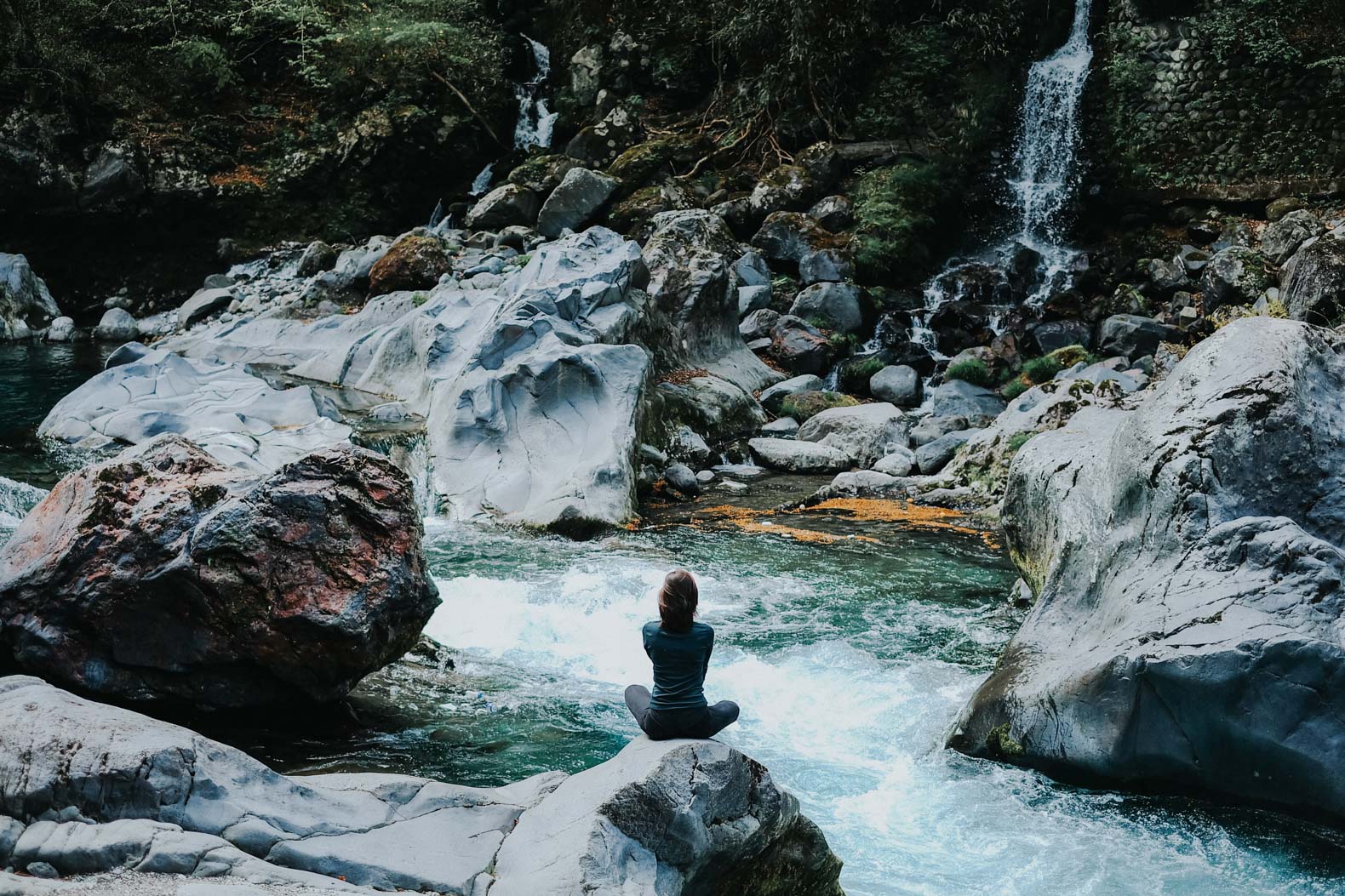 Arashiyama Bamboo Forest
Kyoto – Funnily enough, this spot is probably one of the most famous in Japan, and yet it's quite small! You can walk through in 10-15 minutes. But that doesn't mean it isn't lovely – it's one the denser bamboo forests, and one of the few that has such a wide pathway through it. Keep an eye out when you're in Kyoto's temples, many of those have their own, smaller version of this bamboo forest.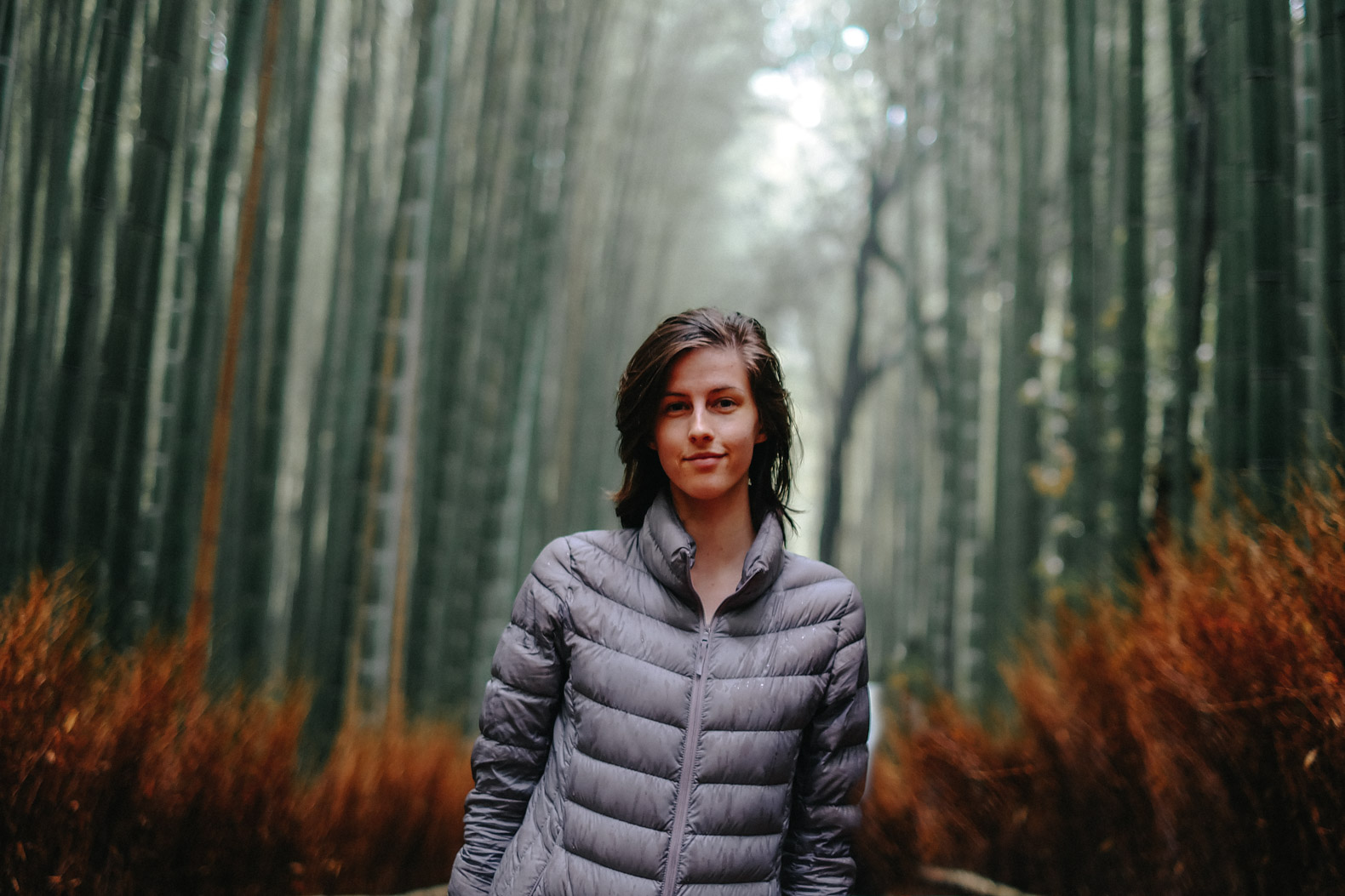 Hirosaki
Hirosaki – Come to Northern Japan for one of the few places that western tourists haven't yet overrun. This small city is home to the Hirosaki Cherry Blossom Festival, which takes place in the park with the most cherry blossoms in all of Japan. They've literally counted.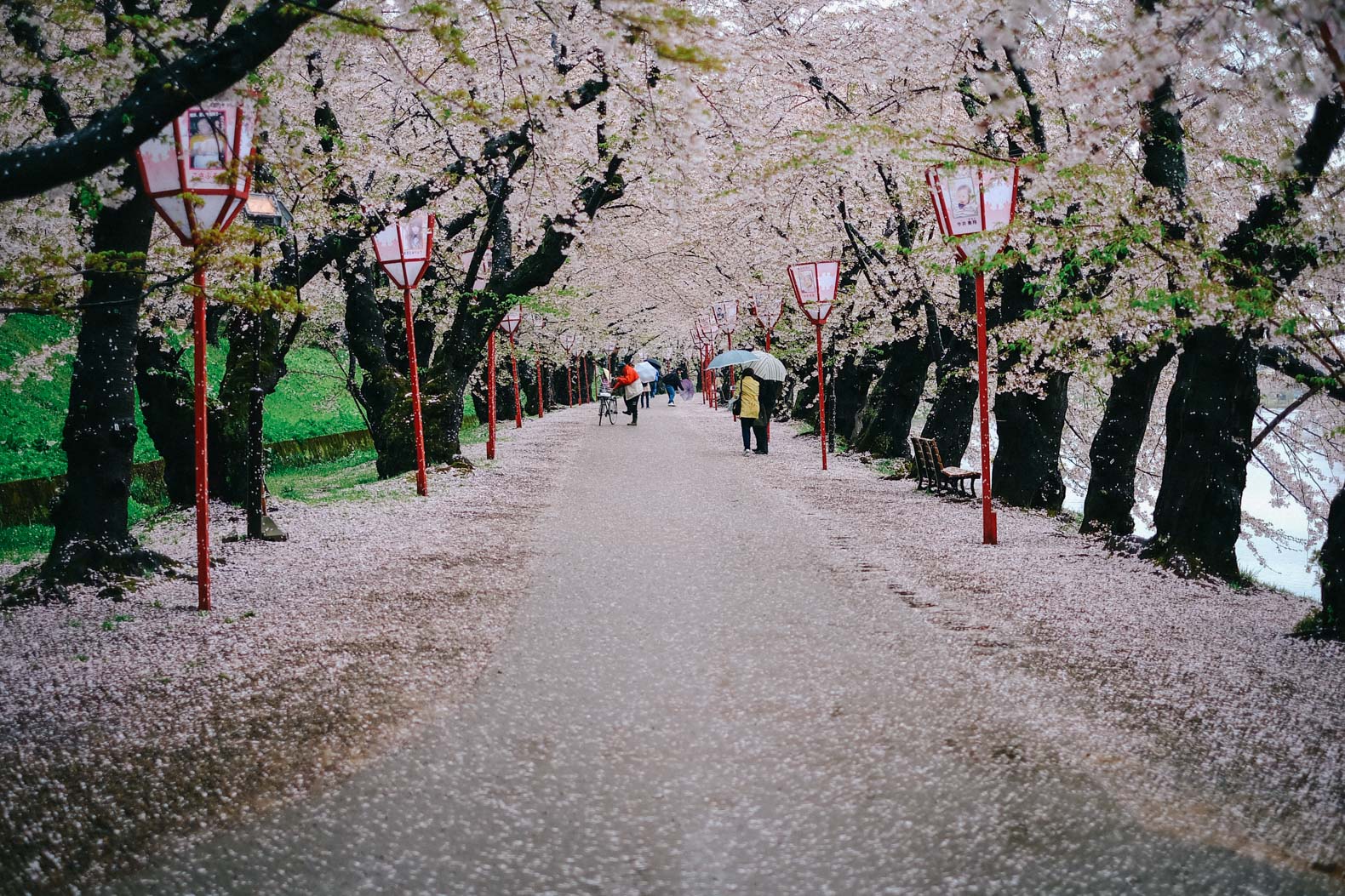 Sakura Tunnel, Hirosaki
Mt. Fuji
Kawaguchi-ko – What list could be complete without Mt. Fuji? But instead of just going to Fuji, I can recommend one of the prettiest places to see Mt. Fuji in all of Japan (which means something because, yes, it's so big you can see it from a ton of places): Shibazakura "Pink Moss" Festival.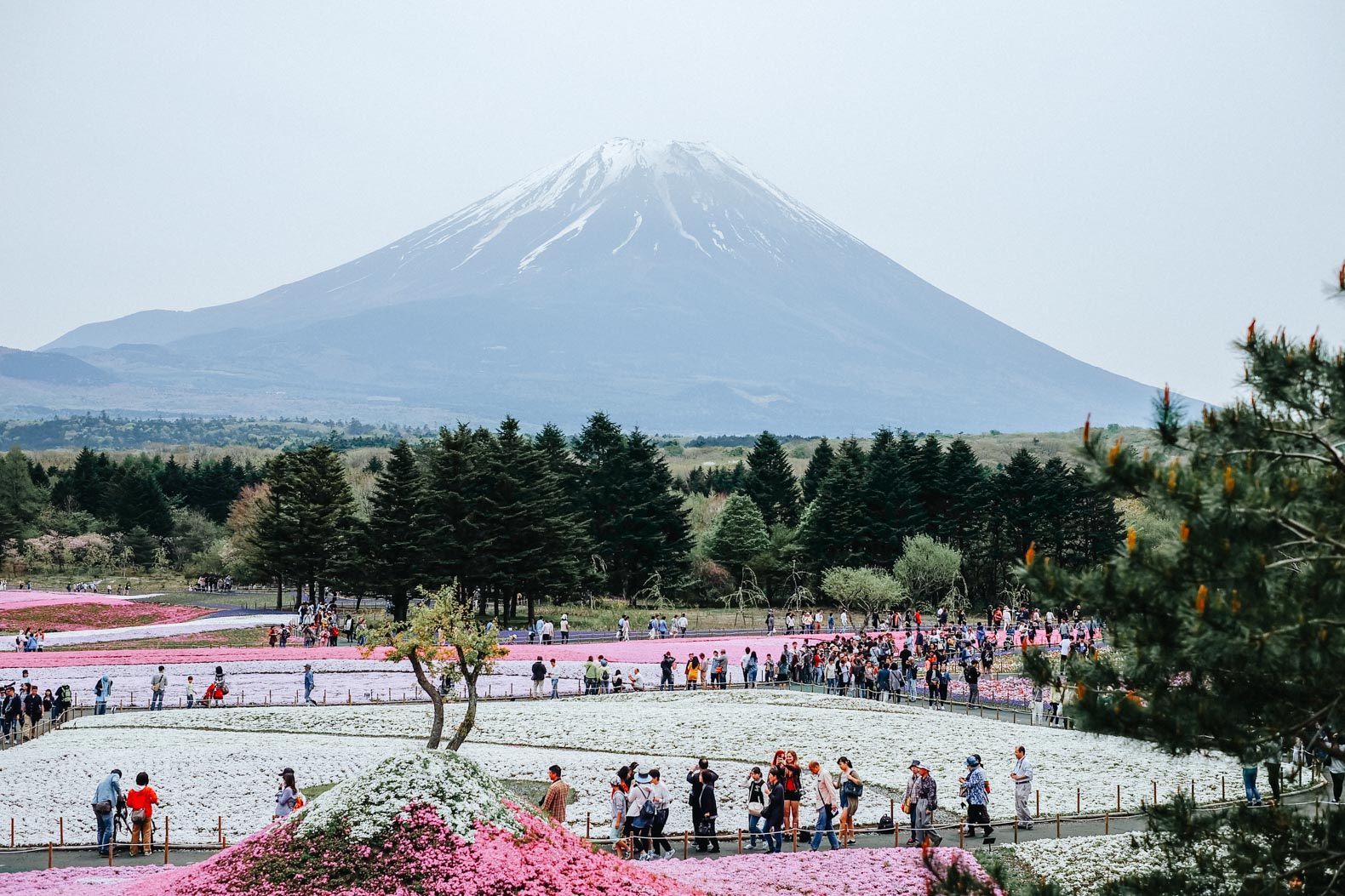 Nikko
Nikko – Nikko is famously one of the best day trips you can do from Tokyo, and for a good reason. It's got some of the most impressive shrines and temples you can find in the country, most famously Naikiryu (Crying Dragon) and Yomeimon (Gate of Sunlight). Nikko is also incidentally the spot of our favorite hostel we stayed in,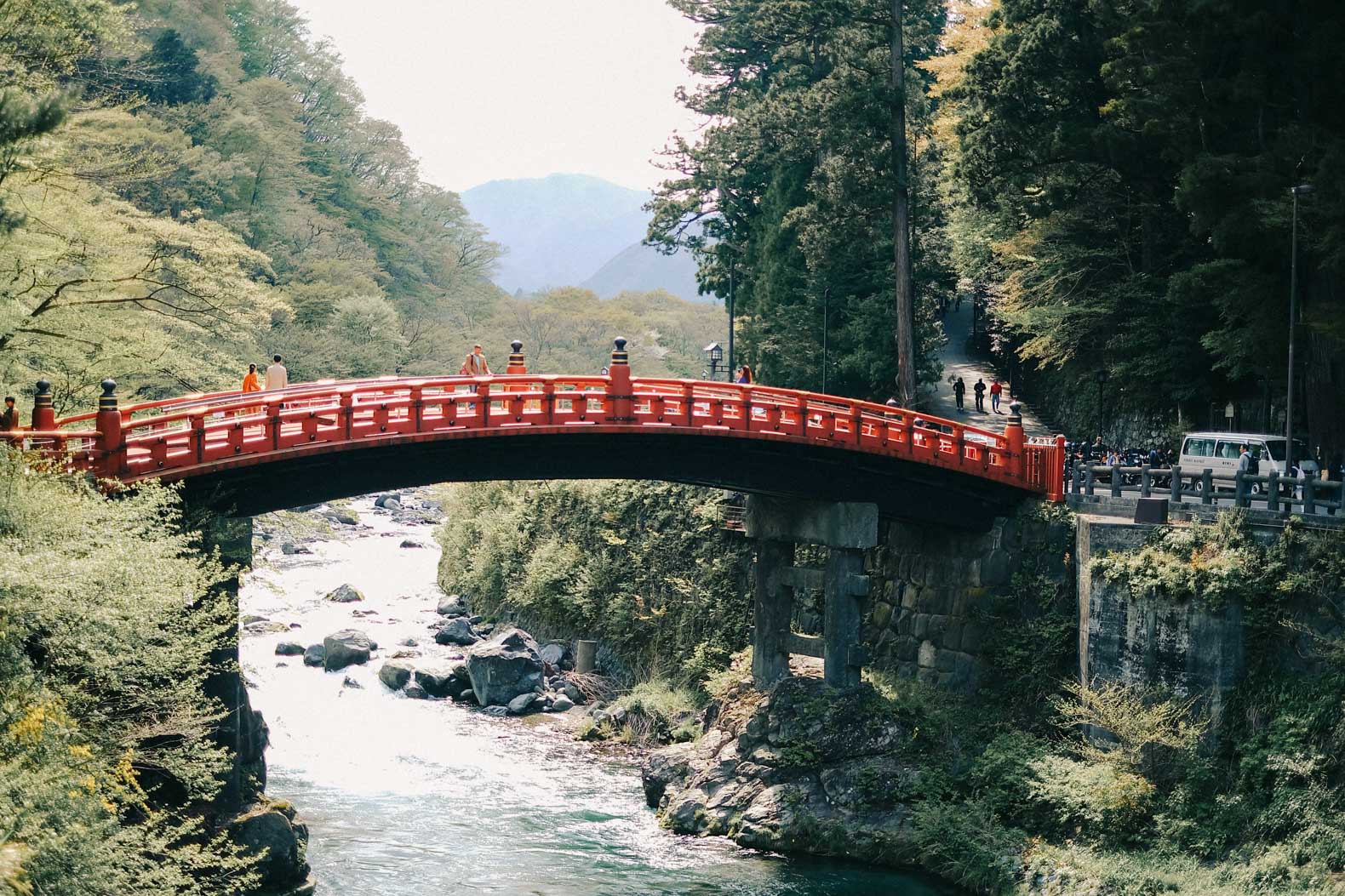 Isuien Garden
Nara – Nara is probably most famous for having thousands of free roaming deer within its city limits, mostly in the Nara Deer Park. Sadly my camera died when we were in Nara so I have no photos of the deer to share with you :sad: But I can show you one of the beautifulg gardens we visited, which was easily the prettiest garden we saw in Japan (which is meaningful because Japan has a LOT of gardens).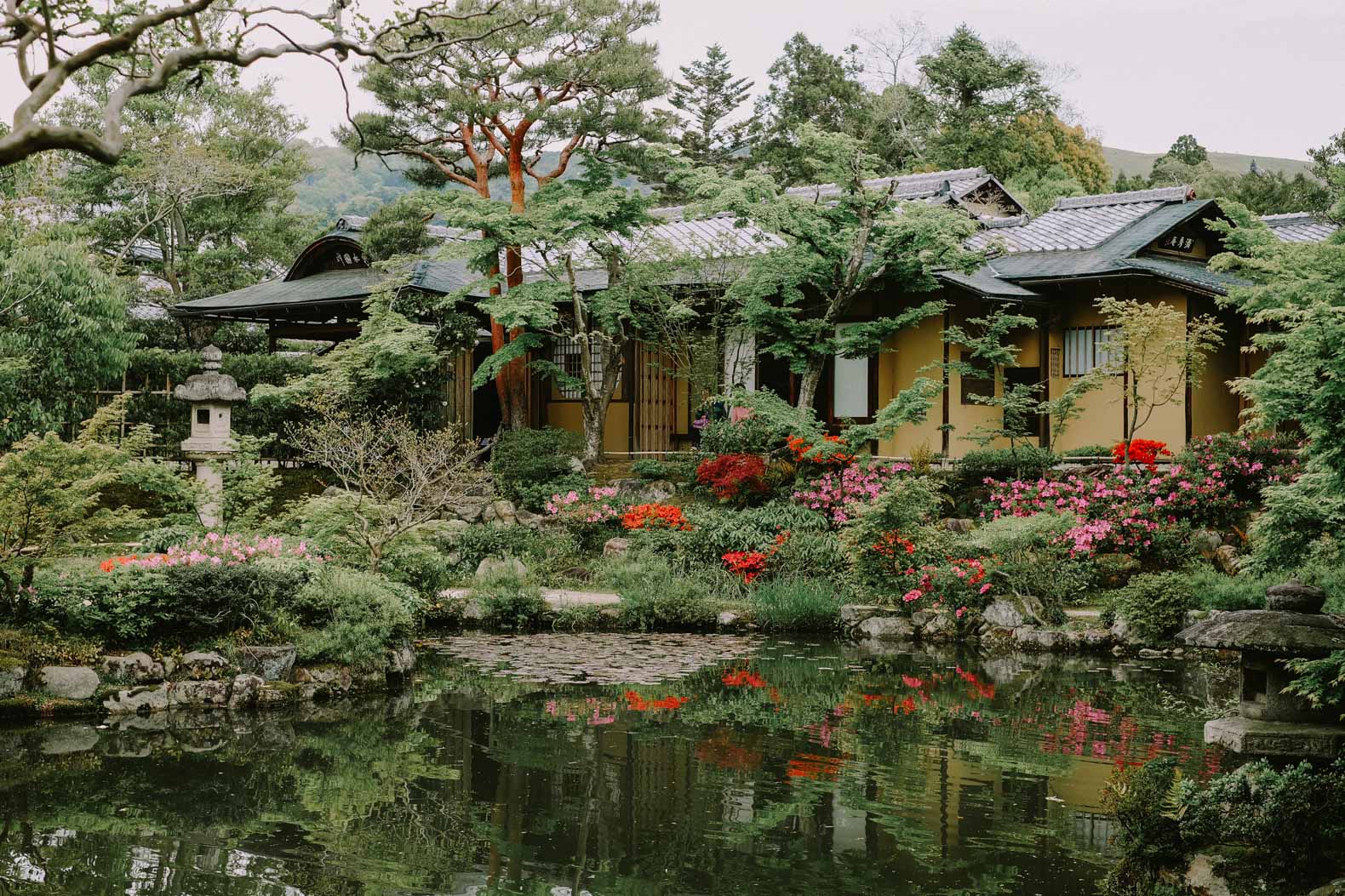 Fushimi Inari
Fushimi Inari – Trying to take a photo without people in this place is like playing whack-a-mole. As soon as you're getting ready to take one, more people come up! Of course, it depends how long you're willing to wait, how early you arrive, and how far up you walk. This was our first stop in the morning and by 10am it was already pretty packed, so be prepared to get up before the crowds if you want beautiful Torii photos.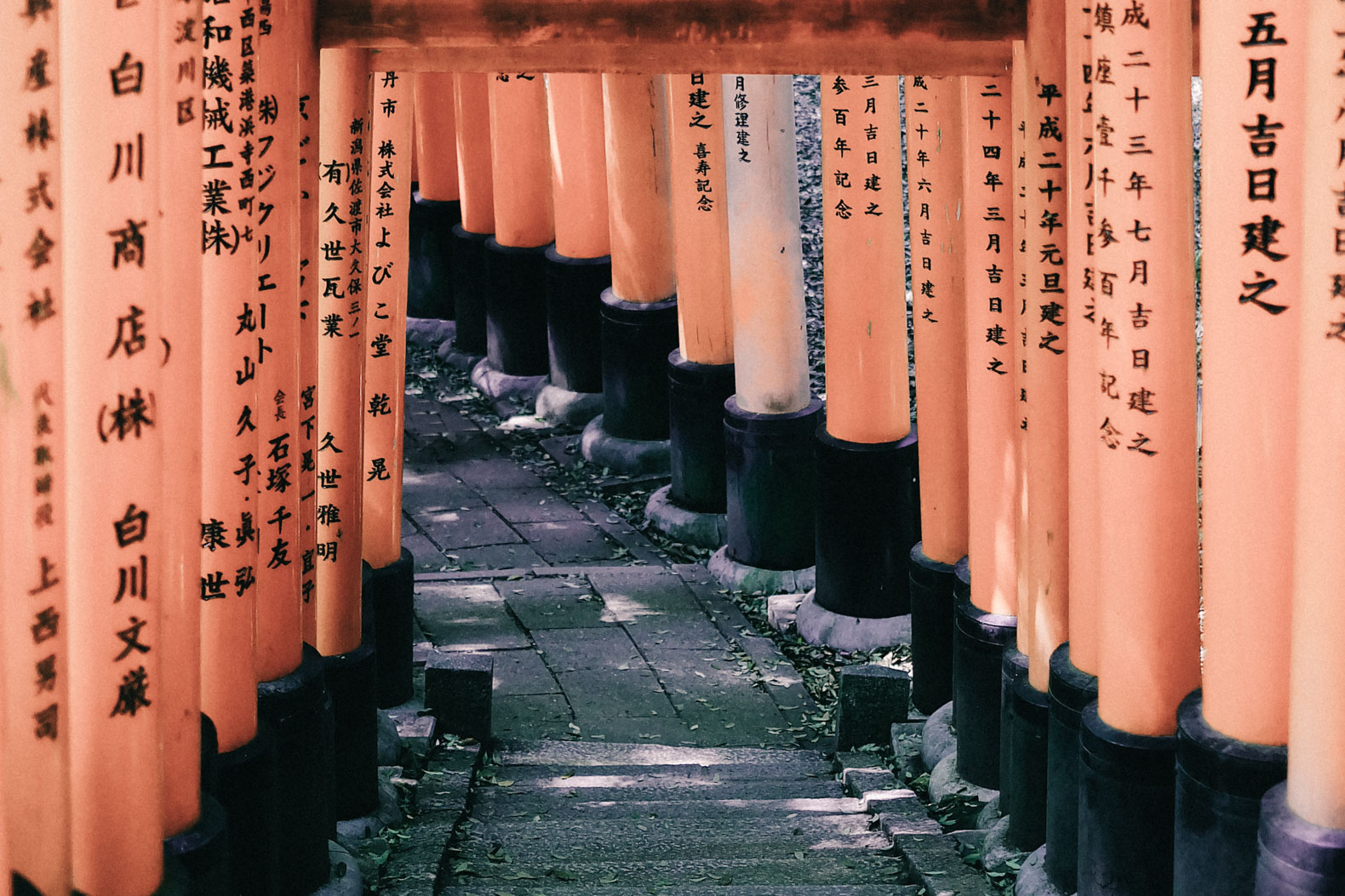 Miyajima Shrine
Miyajima – Miyajima Island (which by the way is redundant in Japan because "jima" apparently means island, oh well!) is one of the places I would've loved to stay overnight. If you have the choice, stay overnight here instead of staying in Hiroshima. The island is most famous for the floating Torii – just make sure you're here at high tide when it is in its "floating" state! In the mean time you can visit Mt. Misen and do a hike to a viewing deck, or visit the shrine itself.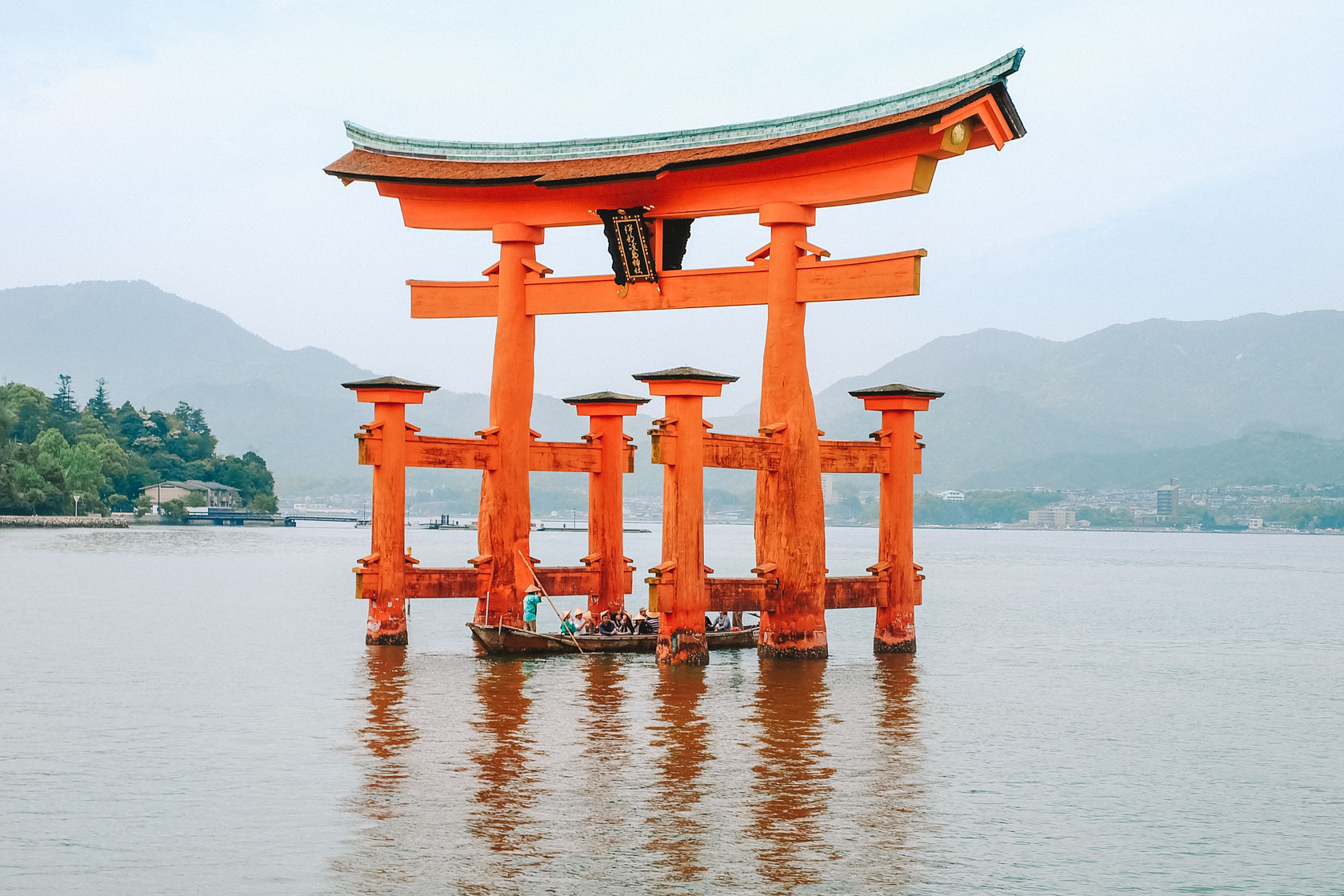 Himeji Castle
Himeji – Known as the "White Crane", this castle is essentially the castle by which all other castles in Japan are judged. And they fall short. This castle has survived earthquakes and is a gorgeous example of Japanese architecture of the period. Come early enough to get a two-for-one ticket and visit the Samurai quarters nearby.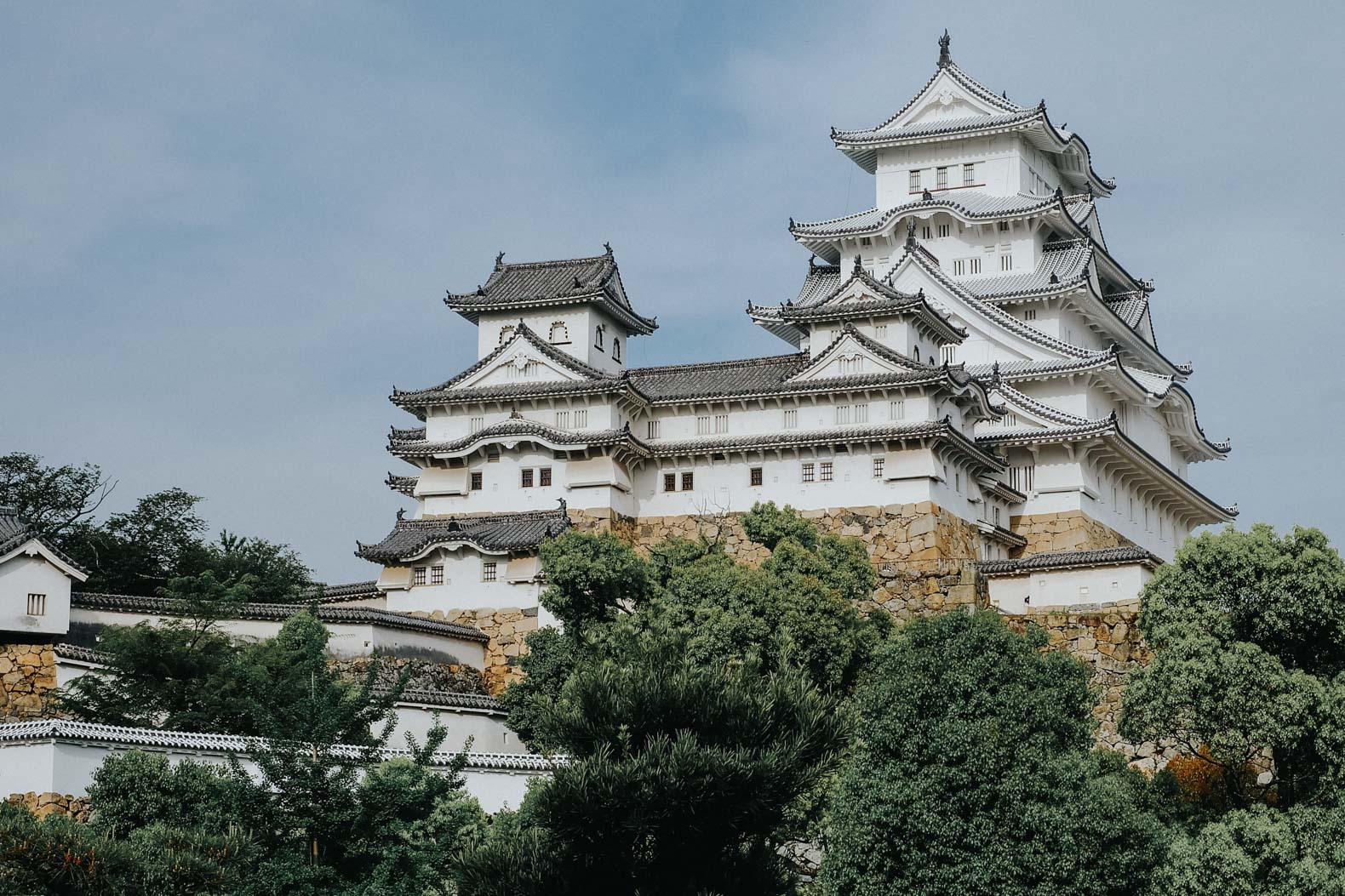 Takayama
Takayama – Don't be fooled by its ugly train station, Takayama is a charming town with some very lovely streets. Just don't expect the entire city to look that way! From here you can visit Shirakawa-go, stay in a traditional Ryokan , visit the morning market, drink saki, and visit the "Little Kyoto" temple district.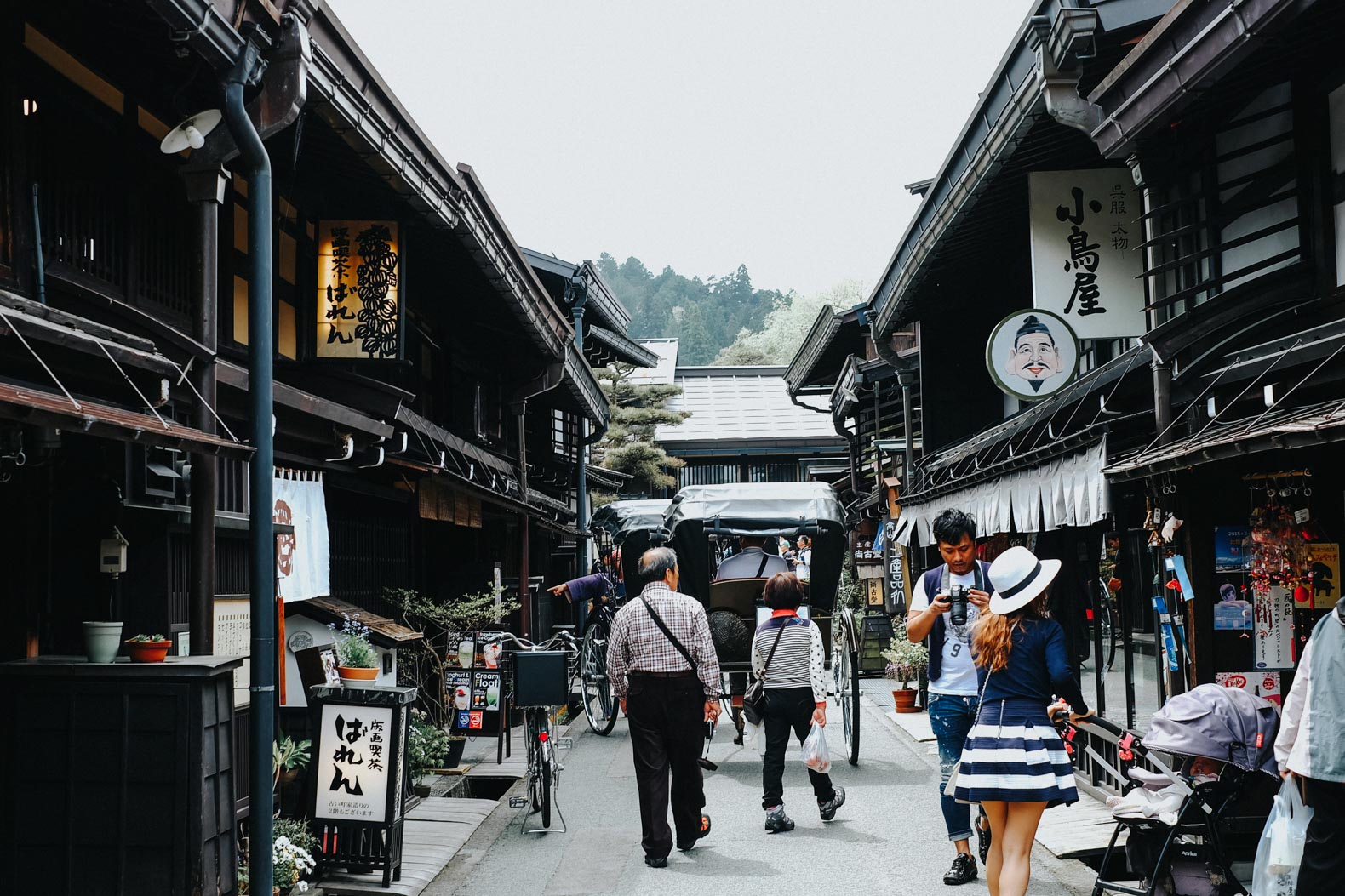 Are you inspired to visit Japan? Which sight would you like to see for yourself?
Share your thoughts in the comments and any other tips on great places to see in Japan!
Pin this post for your next trip!